Here's what's happening August 8-14, 2017
This is what's happening in the arts, independent film and community theater here in Southwest Florida between August 8 and 14, 2017:
Sweet Art partnering with Clive Daniel Home2 at 13,000-square-foot location (08-13-17)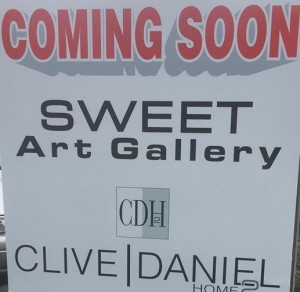 The Sweet Art Gallery is joining forces with Clive Daniel Home2 in a new 13,000-square-foot gallery and showroom that will combine fine art, fine furniture and cutting edge interior design. At 7,000 square feet of display space, Sweet Art's current location is already the largest gallery in Southwest Florida. But the new location will be the largest contemporary art venue in the entire state.
Sweet Art represents local emerging and internationally-acclaimed contemporary and abstract artists. In all, Sweet represents more than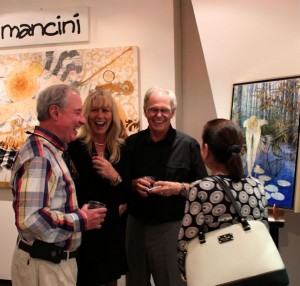 45 blue chip artists, including painters Clemente Mimun, Mary Ann Flynn-Fouse, Sharon Erbe and Stephen Mancini, and sculptors Marton Varo and Dennis Elliott.
While the gallery is dedicated to advancing the careers of the artists it represents, its overarching goal is to help collectors, whether neophytes or experienced, find art suitable for their taste, viewing environments and acquisition budgets. By partnering with Clive Daniel Home2, the gallery expects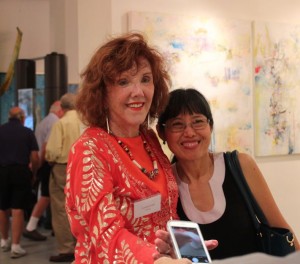 to provide viewing environments that will better enable potential collectors to envision how particular artworks will look in their homes and office spaces.
"Art is not really a trend; it's about what makes you happy," observes gallery owner Dede Sweet. "Art creates reaction and that's what our gallery tries to do. We try to create attractions and reactions for our art patrons."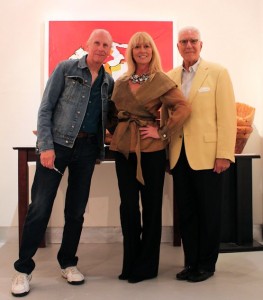 Since opening in 2011, Clive Daniel Home has built a reputation as Naples' premier interior design and home furnishings retailer.
Since opening in 2011, Clive Daniel has won more than 120 awards for design excellence. Over the six-year span, it has won 180 awards from local, regional and national publications as well as building industry organizations for interior design and marketing excellence. Its 85,000 square-foot flagship showroom in Naples was also named one of the top 50 furniture businesses in the nation by Home Accents Today. Just last month, the company's hospitality team won
three prestigious Aurora awards from the Southeast Building Conference for its design of Quail West Club Bar, The Colony Clubhouse and FineMark National Bank & Trust.
"We are so excited to bring this new venue to 2100 Trade Center Way," enthuses Sweet, who points out that the new venue is just steps away from the gallery's present location at 2054 Trade Center Way. The location works for both Sweet Art and Clive Daniel. Not only is Trade Center Way part of the Naples Art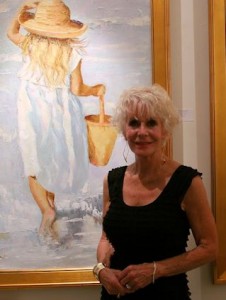 District, it is populated by dozens of building contractors, trades, lighting fixture showrooms and granite & marble fabricators that attract a host of architects, designers, homebuilders and homeowners looking for high-end furniture, fixtures and art for both residential and commercial applications.
Sweet Art is using the move as an opportunity to reduce its inventory, provide savings to its clients and inform current and future art collectors of its new location and services. But you'll have to act quickly. The inventory reduction sale, the gallery's first ever, only lasts until August 20.
"Drop by for good deals and to wish us luck on our new great endeavor," invites Dede Sweet. "We look forward to seeing you!!!"
______________________________________________________________
Summer is time for surrealism at the Center for Visual Arts Bonita (08-12-17)
On view at the Center for Visual Arts Bonita Springs through August 25 is Surrealist Summer. It includes 57 works by 32 exhibitors that was judged by Scott Snyder.
Synder has worked in the field of visual arts for nearly 20 years as a museum curator at Rockford Art Museum and Colorado Springs Fine Arts Center and as an educator at Florida Gulf Coast University. His professional life as an administrator, curator and educator ran concurrently with his life as a practicing visual artist. This consistent duality within his professional life commingled and influenced his output in each respective field, which amply qualifies him to judge a show like Surrealist Summer.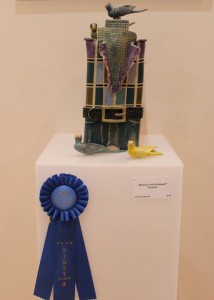 "I am always pleased to see a thematic show based on surrealism that can push an artist's creativity in new directions," states Snyder. "There are many fine works in the exhibit that truly keep with the spirit and inspiration of the Surrealist Movement."
In Snyder's view, Ted de Clercq's Cheeky as a Thatched Cottage in Brixton was Best of Show. A native of Quebec, de Clercq now resides in Naples, Florida where he continues to paint and teach basic and life drawing. Mr. de Clercq has exhibited in Halifax, Nova Scotia, Atlanta, New York and throughout Florida, including Miami, Sarasota, Fort Myers, Sanibel Island and Naples. He is widely known for his ability to paint photo-realistic works of notorious icons viewed in an historical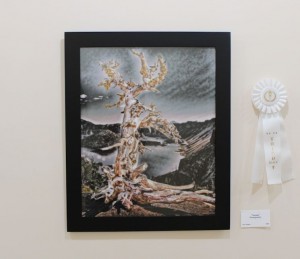 context with references from the 20th century. He also produces sweeping landscapes, imaginative figurative paintings, and nude and semi-nude sculptures and drawings. Whatever medium Ted de Clercq uses, it is always stamped with his own unique and visually stunning style.
Other award winners are:
1st Place: Where's the Birdseed! By Louise Soderlund
3rd Place: Twisted by John Hutson
4th Place: Causalities of the Cole Haan Shoe War by Del Holt
5th Place: Sea Serpent by Lee Riggs
6th Place: Seclusion by Jennifer Unwin
Linda Reusche received a Merit Award is Outside for Inside.
___________________________________________________________
Recalling Deborah Martin's 'Elephant 1′ on World Elephant Day (08-12-17)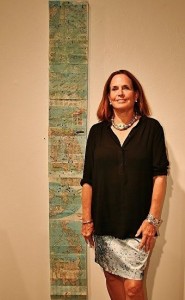 Four years ago, Naples artist Deborah Martin had an encaustic work by the name of Elephant 1 juried by new Baker Museum of Art Curator Frank Verpoorten into the Alliance for the Arts' 27th Annual All Florida Juried Show. In fact, Martin received a Juror's Choice award for the highly textual painting. But that was just icing on the proverbial cake for Martin, who wanted to use the 27th Annual All Florida Juried Exhibition as a forum for drawing attention to the plight of African and Asian elephants.
The fragility of nature is a recurring theme in Martin's work. "Birds, nests, feathers find their way into my encaustic works," she relates. Many of her earlier works focused on the 2010 oil spill in the Gulf of Mexico. But the plight of the elephant took on special importance for Martin in the aftermath of an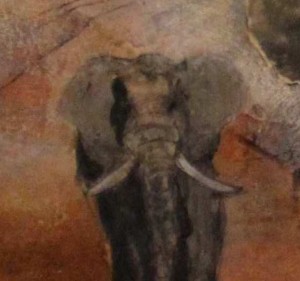 incident in which 17 heavily armed poachers posing as members of the transitional Seleka government slaughtered 22 adult and 4 juvenile forest elephants inside the Dzanga-Ndoki National Park, a World Heritage Site in the Central African Republic (CAR). After hacking off their tusks, the poachers left the carcasses to rot in the torrid African sun.
The massacre drew the ire of Bas Huijbregts, who leads the Illegal Wildlife Trade Campaign for WWF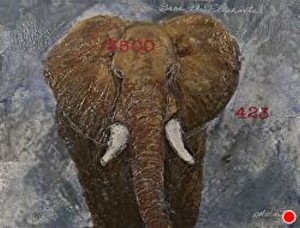 in Central Africa. "At the end of the day, one of two things will end poaching. Either there is no more demand [for ivory] or there are no more elephants. The choice is up to us."
Between 2010 and 2012, poachers killed more than 100,000 elephants in Africa alone, and since 1979, the continent's elephant population has dropped from 1.3 million to as low as 400,000 by some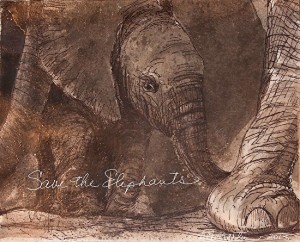 estimates. "The current demand for ivory is unsustainable. That is our overarching conclusion. It must come down. Otherwise the elephants will continue to decrease," said Iain Douglas-Hamilton, founder of Save the Elephants. The situation is even more dire in India.
In addition to poaching, habitat loss, human-elephant conflict and mistreatment in captivity threaten both African and Asian elephants.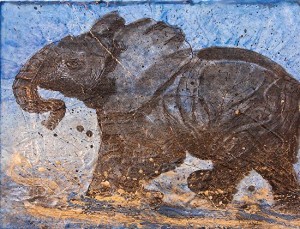 Working towards better protection for wild elephants, improving enforcement policies to prevent illegal poaching and trade of ivory, conserving elephant habitats, better treatment for captive elephants and, when appropriate, reintroducing captive elephants into natural, protected sanctuaries are the goals that numerous elephant conservation organizations are focusing on around the world. Martin not only shares these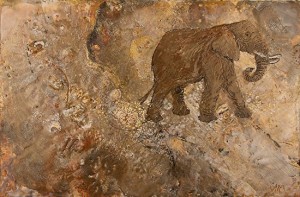 objectives, she is doing her part to sensitize those within eyeshot of her art to boycott products, including sculpture, that contain ivory and to experience elephants in non-exploitive and sustainable environments where elephants can thrive under care and protection.
To read more about Martin and her work, please click here.
_______________________________________________________________________
Many FGCU public artworks and their artists profiled on Art Southwest Florida (08-12-17)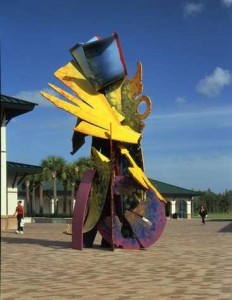 The FGCU public art collections contains over 100 monumental works and collections. In an ongoing effort, Art Southwest Florida has profiled many of them in order to provide students, faculty and surrounding residents, vacationers and visiting parents with detailed information about these works and the artists who rendered them. These profiles include:
There are still more to come, so visit the dropdown under Public Art/FGCU often.
___________________________________________________________________
FGCU portable works collection includes Butcher photographs and prints (08-12-17)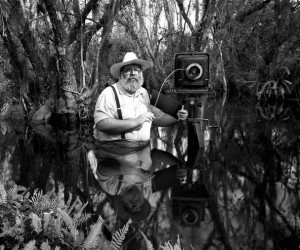 The portable works component of Florida Gulf Coast University's public art collection includes eight prints and four photographs by renowned Florida landscape photographer Clyde Butcher. Seven of the prints hang in the 4th floor office lobby and rooms 4310 and 4312 of Lutgert Hall and the other is in Conference Room 306 in Holmes Hall. The four photographs are:
Thompson Pine Island Road #6 in the 4th Floor Dean's Office in Academic Building – 7;
Loxahatchee River #2 (1997) in Room 224 of Library West;
Loose Screw Sanctuary (1997) in the First Floor Atrium of Library East; and
Cayo Costa Island #3 in Room 17 in the physical plant of the Campus Support Complex.
Please click here to read the profile created by Art Southwest Florida on pre-eminent landscape photographer Clyde Butcher.
________________________________________
Next SoCo Second Saturday is August 12 (08-11-17)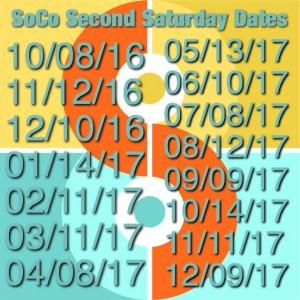 The next SoCo Second Saturday art event takes place tomorrow night. The event began last October and continues to grow, with more cultural venues, new vendors and a redesigned map that includes all of the night's attractions and the details on how to win a great prize from one of the participating SoCo stops.
To qualify for the prize, simply visit each of the SoCo Second Saturday venues and get a Golden Ticket at each location. The winner will be announced one week after the event.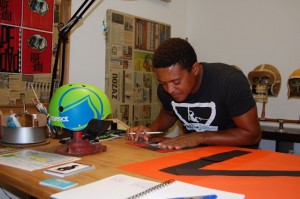 July's participating SoCo Cultural Venues are:
Alliance for the Arts

DAAS CO-OP Art Gallery & Gifts

Ocasiocasa

The Union Artist Studios and the CRAFTED Shop

Catch 22

Yoga Bird

Living Vine Café

A Swedish Affair

Broadway Palm Dinner Theater

Suzanne's Dance Fitness

Studio Os Urbanos

City of Palms Studio
In addition, more than 10 vendors, located at various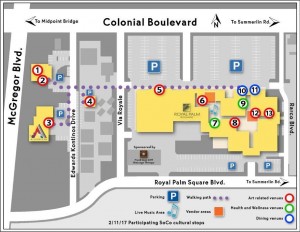 spots in Royal Palms Square, will be offering their handmade, fine-crafts during the event. The event starts at 600 p.m. and ends at 10:00 p.m., rain or shine. The SoCo Cultural District location encompasses the block south of Colonial Blvd., from the corner of McGregor Blvd. to Summerlin Rd., to Royal Palm Square Blvd. and back to McGregor Blvd. More information about the event and vendor opportunity information is available at socoswfl.com.
_________________________________________________________________________
Harper, Jones, Kurzman on exhibit at Center for Performing Arts until August 19 (08-11-17)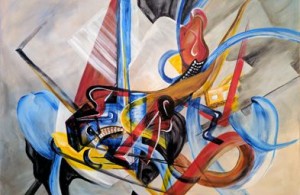 Harper, Jones and Kurzman are dedicated and prolific artists. Harper pushes her paint into the cerebral with the dynamic gestures and sophisticated story lines of her abstract acrylic paintings. Jones meticulously labors over his detailed pastel paintings littered with rich local imagery expressed in new and invigorating light.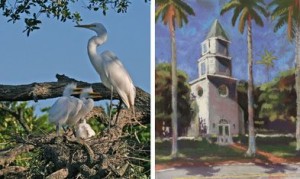 Kurzman captures a different light through the lens of his camera with his perceptive compositions and complex narratives. Their work is on view now through August 19 at the Center for Performing Arts Bonita Springs.
Their work is on exhibit at the Center for the Performing Arts Bonita Springs through August 19.
__________________________________________________________
Jansen exhibition at Heitsch Gallery extended to September 2 (08-11-17)

Marcus Jansen: AFTERMATH opened at the Heitsch Gallery on Thursday, July 6. The show was set to close on August 5, but Jansen's international headquarters, Unit A, has announced that the show has been extended by popular demand to September 2,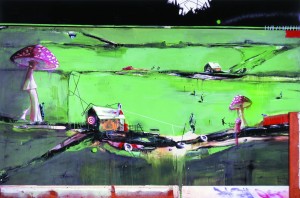 2017.
Jansen is regarded as the progenitor and pioneer of a new urban form of Expressionism. Raised bilingually by his German father and West Indian mother, Jansen was educated in Germany before cutting his artistic teeth in the New York graffiti scene of the 1980s, where he met WEST ONE. Then in the late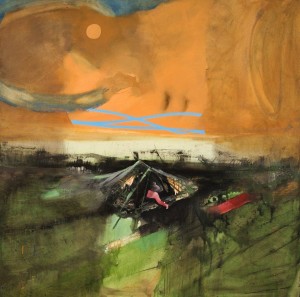 1990s, he developed his distinctive neo-expressionistic "Crossover" style, which references components of German Expressionism and Robert Rauschenberg's "Combine Paintings." Underlying themes in Jansen's paintings include the traumata of the Gulf War (in which he served as a GI) and the desolate environment which is not only beset by natural disasters, but also suffers from humankind's hapless exposure to epochal upheavals such as 9/11 and the real estate bubble.
Jansen is in the middle of a European traveling museum tour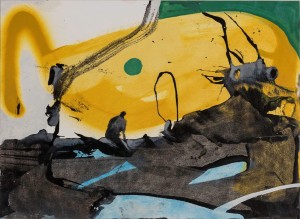 that started at the Triennale di Milano Museum in 2016 and continued with a show at the Kallmann Museum Ismaning earlier this year. The exhibition will travel to the Zitadelle Museum in Berlin in 2018, and be followed by a series of solo museum exhibitions in the United States and Europe.
The artist is represented by internationally-acclaimed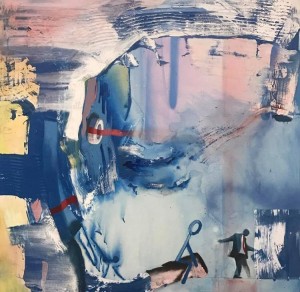 galleries in London, Munich, Düsseldorf, San Francisco and Naples, Florida, and is the subject of two books (Decade, published by Skira Editore, and Aftermath, by Hirmer Verlag Munich) as well as an award-winning documentary Marcus Jansen Examine and Report (by Emmy winning filmmaker John Scholar).
Jansen's works are collected in the Moscow Museum of Modern Art (MMOMA), The New Britain Museum of American Art, The PERMM Museum of Contemporary Art, The Kemper Museum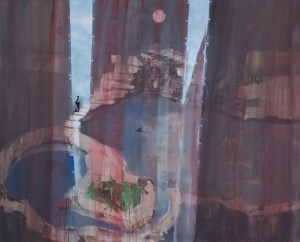 of Contemporary Art, The National Taiwan Museum of Fine Art, the Housatonic Museum of Art and the Smithsonian Institution in Washington D.C.
_____________________________________________________________
'Elevation: The Next Level' on view at Alliance through August 31 (08-10-17)

Elevation: The Next Level is on view now through August 31 in the main gallery at the Alliance for the Arts. This exhibition features work by more than 100 Alliance member-artists. Work by William Rodriguez is on view in the Member Gallery.
______________________________________________
Alliance getting fired up for September exhibit (08-10-17)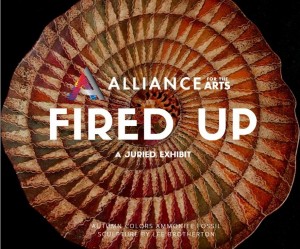 The Alliance for the Arts has issued a call to artists for Fired Up: A Juried Exhibit.  The exhibit will feature works inspired by fire or which in some way use flames and heat in their creation, including ceramics, glass and welded pieces.
An entry may consist of one to three artworks. All entries must be submitted online no later than August 12. Artists can download the prospectus and submit work at www.ArtInLee.org/FiredUp.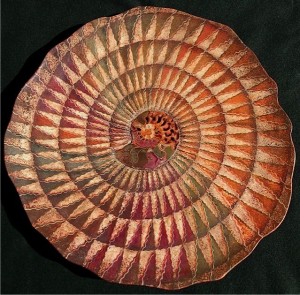 This year's juror is Lee Brotherton. Lee's fine arts career includes serving as an elementary art teacher, art museum work, art gallery manager and sales consultant. During this time, she constantly dreamt of being a full-time artist. In her free time, she continued to work in the arts, especially with clay.
Brotherton has over 20 years of creating, marketing and selling pottery recreations and original sculpture and paintings. Her sculptures are in private, corporate and museum collections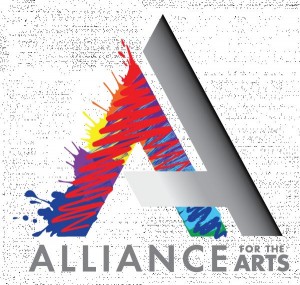 throughout the world.
The opening celebration will be held from 5:00-7:00 p.m. on September 8. Brotherton will be on hand to present awards including $300 for Best In Show, $125 for second place and $75 for third place. You can also meet the exhibiting artists and juror Lee Brotherton during a conversational walk and talk as they discuss their works on September 9 at 6:00 p.m. during SoCo Second Saturday Art Crawl. This exhibit runs until September 30.
For more information, call 239-939-2787 or visit www.ArtInLee.org.
_________________________________________________________________
'Your Best Shot' photography exhibition coming to Alliance in October (08-10-17)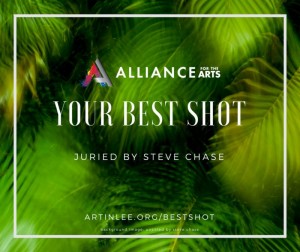 Among artistic mediums, photography is a relatively recent arrival. Though invented in the mid-19th century, it wasn't elevated to an art form until the 20th-century. Drawing attention to this new artistic discipline, the Alliance's upcoming exhibition, Your Best Shot, is dedicated to photographers and photography. August 26 is the deadline for entries. The show opens October 6.
Steve Chase will judge the exhibition. Chase has taught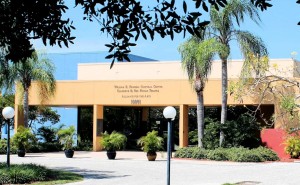 Fine Art Photography at Florida SouthWestern State College since 2008. He holds degrees in both Fine Art Photography and Motion Pictures. Prior to teaching at FSW, Chase was one of the founding faculty members of the Undergraduate Program of the School of Motion Pictures Arts at Florida State University, where he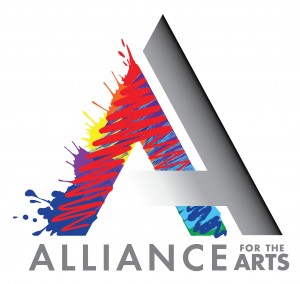 served as a full time faculty member from 1990 – 2004.
In 1997, Steve won Florida State University's highly coveted T.I.P. award for excellence in college teaching. In 2002 he was nominated for a university teaching award and in 2004 he was recognized for his distinguished contribution to the success of the Film School.
Steve is a recipient of a Florida Individual Artist Fellowship – 1992 – Division of Cultural Affairs, State of Florida. His photography has been exhibited throughout the state and nationally. His films have been screened at festivals nationally and internationally.
_______________________________
'Off the Wall' is off the chain (08-10-17)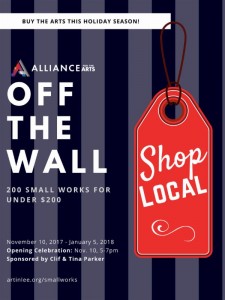 Each year, the Alliance for the Arts invites 100 members to submit original 2D or 3D artworks for exhibition in the gallery beginning with the onset of the holiday shopping season. Called Off the Wall, this non-traditional art show features works of all mediums priced at $200 or less. Make supporting local arts tops on your list this year by giving a gift that gives back. Make plans to do your Christmas shopping at the Alliance for the Arts this year. Betcha there's 100 member-artists who would be delighted to have their art under your tree.
_______________________________________________
Save the date for Naples Art's 'Scene to be Seen' (08-10-17)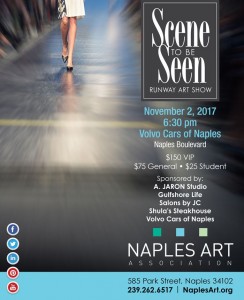 The Naples Art Association will produce its inaugural Scene to be Seen: A Runway Art Show on Thursday, November 2. This first-of-its-kind event will include a fully-staged runway show, sales gallery, and live auction featuring men's and women's garments, ensembles, hats, jewelry, and handbags by artists from L.A., NYC, the Philippines and Italy – as well as right here in Southwest Florida. Scene to be Seen promises to combine the sophistication of Naples with the thrill and excitement of a top international couture runway show!
The evening will kick off at 6:30 p.m. with a welcome reception that will include delicious hors d'oeuvres and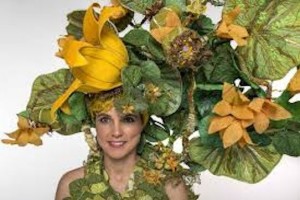 cocktails before the extraordinary fashion show and auction. After the show, stay for a fabulous after-party with live music and a full cash bar provided by Shula's Steakhouse of Naples.
_____________________________________________________
Ghostbird Theatre Company announces 2017-18 season (08-09-17)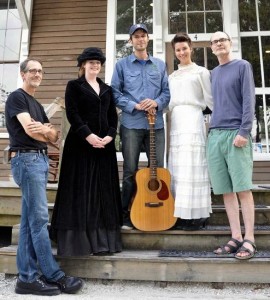 Continuing its commitment to new, site-influenced theater, Ghostbird Theatre Company's sixth season will feature three plays and one art happening.
Ghostbird is the only theater company in the American South devoted to site-specific work. And it's precisely because Ghostbird works hard to partner with just the right venue for each of its productions that it has been recognized as one of the ten best companies in Florida for live theater.
Designing productions in relationship to specific venues excites e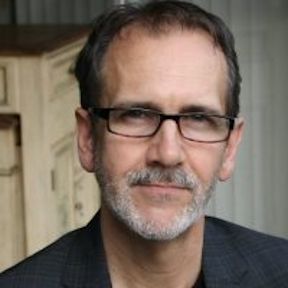 veryone in the company. "We continue to grow artistically with our on-site collaborations," observes Artistic Director Barry Cavin.
With shows such as The Perfect Island of Dr Teed (held at Koreshan State Historic Site in Estero), Antigonick (staged at artist Marcus Jansen's warehouse-based art studio in Fort Myers), No. 27 (performed at Bonita Springs' historic Shangri-La Springs) and The Chicken Play (performed outdoors under the super moon and inside the screened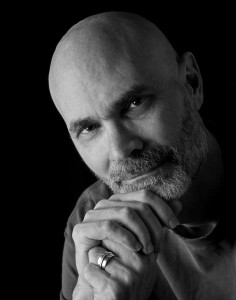 pavilion at the Happehatchee Center in Estero), Ghostbird has taken tremendous strides in just the past two seasons in developing performances in which the play and setting converse with one another.
The 2017-18 season starts with Writing Shadows, a play Cavin is penning specifically for the historic Langford-Kingston Home near downtown Fort Myers. The home and the play's main character, world-renowned spiritualist Pearl Curran, come from the same era.
"To have this play performed in this historic home is such a great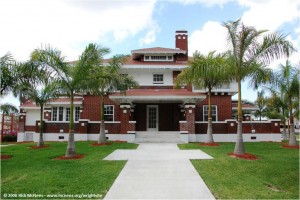 opportunity for our theatre and for the community," says Producing Director Jim Brock. "We're so happy to be reconnecting back to our roots in Fort Myers."
Writing Shadows will run every Friday night through the month of November.
In January, Ghostbird will produce Samuel Beckett's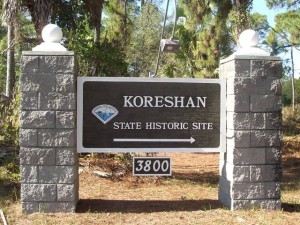 Catastrophe as a free piece of guerilla theater. The exact location and time will be disclosed at the last minute.
Over the first two weekends in February, Ghostbird will return to the Koreshan State Historic Site to present The Lunar/Solar Festival, a reimagining of the Solar Festival and Procession put on by the Koreshans almost 130 years ago.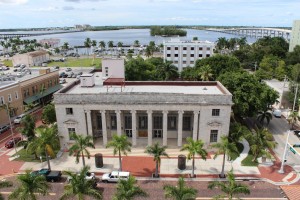 Ghostbird will enjoy another homecoming in February when the company returns on the 19th to the Sidney & Berne Davis Art Center in Fort Myers for its annual 24 Hour Festival. The festival challenges visual artists, filmmakers, and live performers to create and present new work based on prompts given 24 hours before. Best video, best visual art, best musical performance, and best live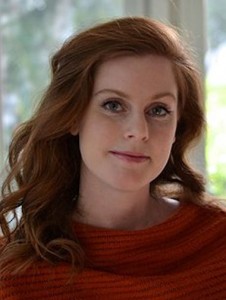 performance will each receive $500 cash prizes.
"The 24 Hour Festival is another way we pay back to our artistic community," says Jim Brock.
Since its inception at the Davis Art Center, Ghostbird has increasingly gravitated to site-specific, experimental productions. "We do this really well and it's what we like to do in order to create a different-theater going experience," adds Ghostbird co-founder Brittney Brady. "After performances, we often hear people say, 'I've never seen anything like that before,' with the subtext being, 'I've never experienced anything like that before and thank you for that.'"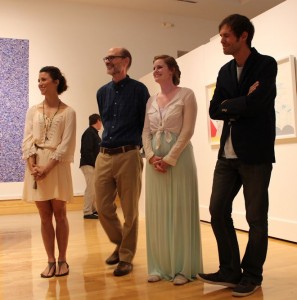 The experimental theatre company takes its name from a swamp-dwelling ivory-billed woodpecker once thought to be extinct, but which has been spotted sporadically over the past two decades. Drawing upon the elusiveness, mystery and magic of its namesake, Ghostbird Theatre seeks to draw its audiences into those deep spiritual woods where they can discover loss, beauty, communion, reconciliation and hope.
Ghostbird's 2017-2018 season is made possible by grants from the Florida State Division of Cultural Affairs, the Lee County Visitor & Convention Bureau, and the City of Fort Myers.
More information is available at: www.GhostbirdTheatreCompany.org.
_______________________________________________________
Jansen documentary to come out on VIMEO this summer (08-03-17)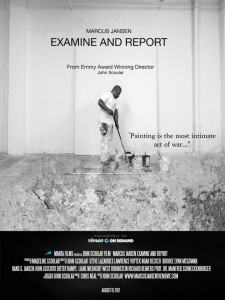 The online world premiere of Marcus Jansen: Examine & Report takes place on VIMEO August 15.
Examine & Report is a documentary that explores the renowned artist's motives for painting and supplies historic insight into his socio-politically charged works, which have roots in Graffiti, Street Art and German and American Expressionism. The film dissects the social and political influences and motivations of the former U.S. soldier turned critical contemporary painter and chronicles how urban-influenced painting achieved recognition by international museums over the last several decades.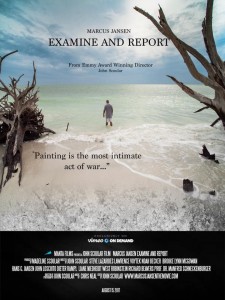 The documentary premiered on April 7, 2016 at the 6th Annual Fort Myers Film Festival, where it received honors as Best Local Documentary. Since then, the film has been screened at the opening of Jansen art exhibitions in Italy, Germany and other locations. Meanwhile, the film's trailer has received nearly 200,000 views to date on YouTube.
Not only does the documentary provide insight into Jansen's life and art, it furnishes an introduction to the uninitiated into the larger world of contemporary art by means of a series of interviews that Emmy-winning filmmakers John and Madeline Scoular conducted with art world luminaries including Steve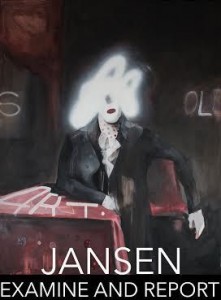 Lazarides (who was street artist BANKSY's first agent), Lawrence Voytek (who was Robert Rauschenberg protégé and decades-long gallery director), West Rubinstein, Noah Becker, Dieter Rampl and Brooke Lynn McGowan (an art historian, curator and writer who is recognized worldwide as the leading expert on Jansen's works).
The documentary was shot during 2015 at locations in New York, Miami, London and Fort Myers and is now an integral part of Jansen's museum and DECADE book tour, which opened in 2016 in Milan, Italy.
Special footage includes revealing interviews with Jansen along with peeks of the artist at work.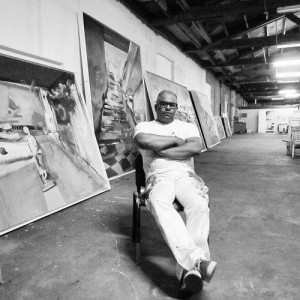 "I just tried to stay out of the way of the film, which kind of told its own story," Scoular humbly stated at Fort Myers Film Festival's champagne dessert and awards ceremony in 2015. "We're very lucky to witness Marcus' rise. He's gone from [selling his art on] Prince Street in New York to museums in Milan, Germany and beyond. He's at the top of his game, and he gets to enjoy it while he's still alive. That's pretty unprecedented."
The film is being screened at each stop in Jansen's tw0-year worldwide museum tour, which wraps up later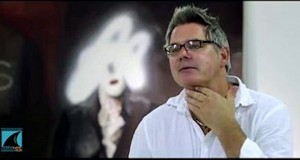 this year. Scoular is trying to get it shown in New York, as well. The film will not only play a pivotal role in familiarizing art lovers, collectors and professionals around the globe with Jansen and his art, it will build upon the reputation that the legendary Robert Rauschenberg began when he made Captiva
the site of his international headquarters and working studio and the loci of the Rauschenberg Overseas Cultural Interchange (ROCI), an initiative that Rauschenberg launched in 1982 for purposes of forging communication with other nations through the language of art by providing carefully-selected venues where artists, sculptors, poets and authors from around the world could meet and exchange creative ideas in the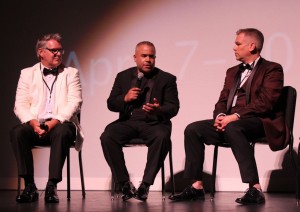 spirit of collaboration.
"Jansen is not just a broad chronicler of the many mishaps in American society and politics, but a most passionate artist, a full blooded painter and colorist through and through," notes art critic and two-time Kassel documenta curator Dr. Manfred Schneckenburger. "Today he is recognized … and I do not say this lightly… as one of the most important American painters of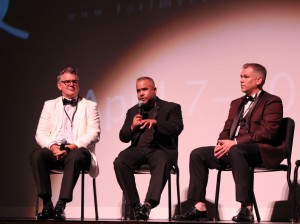 his generation."
Although Examine & Report has enjoyed both critical acclaim and considerable exposure, Scoular received his Emmy for his subsequent film, Paradise Reef, which aired on PBS on June 30, 2016. It was WGCU'PBS' most watched online video in 2016 and has been viewed in over 1195 cities and more than 29 countries around the world. It ended the year with the 2016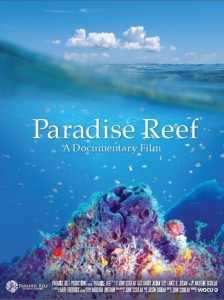 Suncoast Regional Emmy in the Topical Documentary category from the Suncoast Chapter of The National Academy of Television Art & Sciences. The film was pitted against competing documentaries produced in the Suncoast Chapter region, Paradise Reef 11which is comprised of Mobile, Alabama, Thomasville, Georgia, the cities of Alexandria, Baton Rouge, Lafayette, Lake Charles and New Orleans, Louisiana, the entire State of Florida and the island of Puerto Rico.
__________________________________________________________
'Smell of the Kill' satisfying as Haagen Dazs chocolate on chocolate ice cream bar (08-09-17)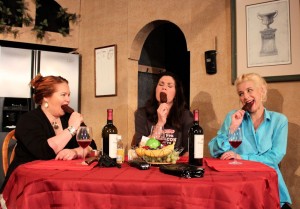 Sometimes you just click with another person and become fast friends. At other times, you simply have nothing in common and never become more than mere acquaintances. Then there are those rare occasions when catastrophic events bind you to veritable strangers in ways you never dreamed possible. This is what happens to Nicky, Molly and Debra in Michele Lowe's murderously funny The Smell of the Kill,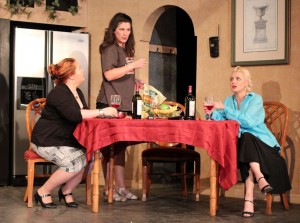 which opened this past Friday at Laboratory Theater.
The women take turns hosting a monthly dinner party at the behest of their husbands, who went to college together. But the wives merely tolerate each other, projecting carefully cultivated facades and personas designed to keep each other emotionally at bay. But pretense gives way to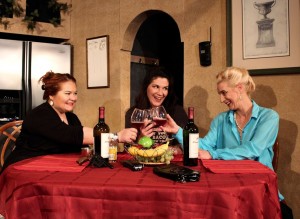 authenticity when Nicky overhears Molly gossiping with Debra about Nicky's husband, who's been indicted for embezzling $7 million. He's facing lengthy incarceration and loss of their big, ostentatious mansion, and he's insisting that Nicky quit her job so that he can appropriate her profit-sharing money to pay the expensive lawyers who are handling his defense.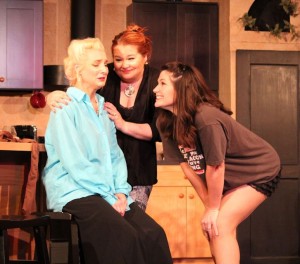 It turns out that Molly and Debra are equally conflicted and unhappy, and much of the fun inherent in this sprightly production emanates from watching the reaction of the other two women as each reveals her story in tantalizing dribs and drabs.
Since the play's release in 2002, reviewers have derided the plot as trite, contrived, and ridiculously unrealistic. One critic even accused the playwright of "reverse misogyny." If you allow yourself to get past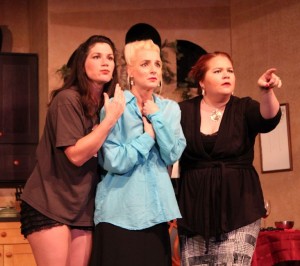 that by suspending disbelief, what you'll discover is a thoroughly entertaining, albeit twisted, female buddy story in the tradition of Waiting to Exhale and Fried Green Tomatoes.
Read the rest of this review here.
RELATED POSTS.
____________________________________________________________________
Theatre Conspiracy's 'Women in Jeopardy' opens Friday in Foulds Theatre (08-09-17)
Theatre Conspiracy's 2017-2018 season kicks off on August 11 with WendyMcLeod's Women in Jeopardy. Directed by Bill Taylor, it stars Liz Abbott, Stephanie Davis and Karen Goldberg and includes Holly Hagan as Amanda, Miguel Cintron as Jackson/Kirk and Chance Cintron as Trenner.
Abbott, Davis and Goldberg play three divorced women trying to cope with being single mothers, the dating scene and the dangers of camping in the red rocks of southern Utah, where a serial killer is on the loose. Undaunted, the trio trade wine glasses for spy glasses as they try to solve the murder mystery and save a friend in the process. Hilarity ensues in this midlife crisis coming of age comedy.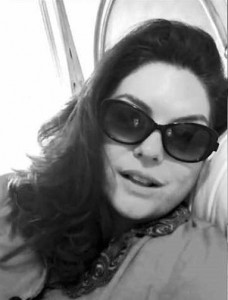 Abbott was last seen on Theatre Conspiracy's stage alongside her husband, Greg Longenhagen, in A.R. Gurney's Love Letters.
Goldberg is a founding member of Theatre Conspiracy. She has directed and performed in many shows and used to teach drama at Cypress Lake Center for the Arts and Canterbury School. Favorite directing credits include Swell Party, Love Loves a Pornographer and Becky Shaw. Read here for Karen's full profile.
Davis returns to the Theatre Conspiracy stage where she has acted in dozens of productions during its 25-year history. Most recently at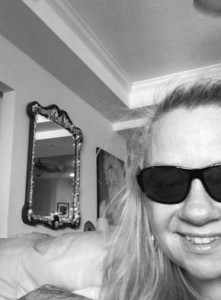 Theatre Conspiracy, Stephanie acted in Good People and in 2015, directed Lillian Hellman's Toys in the Attic. Read here for Stephanie's full profile.
RELATED POSTS.
____________________________________________________
Broadway Palm's 'Mary Poppins' closes August 12 (08-09-17)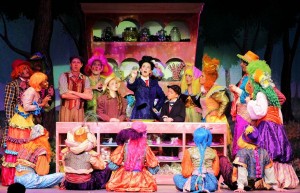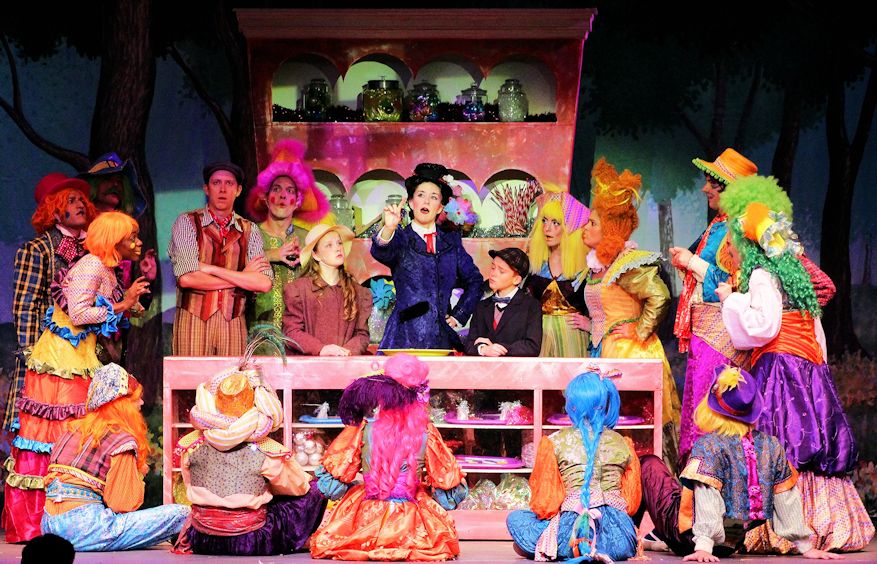 On stage at the Broadway Palm Dinner Theater is Mary Poppins The Broadway Musical. The show has garnered rave reviews, with Florida Weekly's Nancy Stetson calling it one of the best shows she's seen produced at Broadway Palm and Broadway World's Emily Yorgey calling it one of the all-time best productions she's ever seen anywhere, "hands down."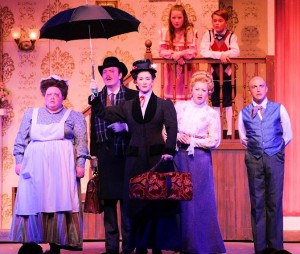 Follow these links for more on the musical, which runs through August 12:
_______________________________________________________________
Hot Works sets short window for Estero Fine Art Show submissions (08-08-17)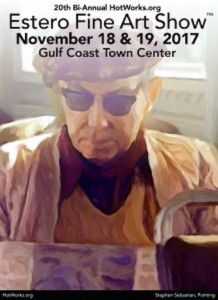 The Estero Fine Art Show is moving. Instead of taking place at the Miromar Design Center, this season's two shows will be held at Gulf Coast Town Center. The 20th Bi-Annual Estero Fine Art takes place November 18 & 19, 2017, with the 21st Bi-Annual show following on January 6 & &, 2018.
Limited to just 175 artists, the Estero Fine Art Show has been voted one of the top 100 outdoor art festivals in the nation by Sunshine Artist Magazine three consecutive years. One reason is because organizer Hot Works LLC takes great pains to ensure that all artwork exhibited at its show is original and personally handmade by its participating artists.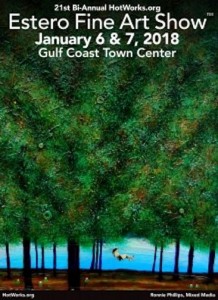 The show includes all categories of art, including painting, sculpture, clay, glass, fiber, wood, jewelry, photography and more. Submissions are juried by a panel of art professionals with more than 120 years of combined experience.  Submissions are evaluation on the basis of technique/execution, originality and booth presentation.
The deadline for the 20th Bi-Annual Estero Fine Art Show is August 17.
The deadline for the 21st Bi-Annual Estero Fine Art Show is September 23.
_____________________________________________________
ArtFest Fort Myers submission deadline is September 12 (08-08-17)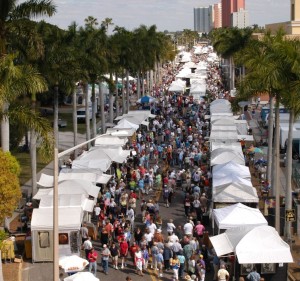 ArtFest Fort Myers is currently accepting applications from professional artists for participation in its 2018 juried show. Featuring the work of 200 artists, ArtFest Fort Myers attracted 90,000 art lovers and collectors to the largest outdoor gallery in Southwest Florida on the first weekend in February in 2017. And attendance continues to grow.
"Creating an artwork-selling festival for artists is the focus of our year-round professional staff, with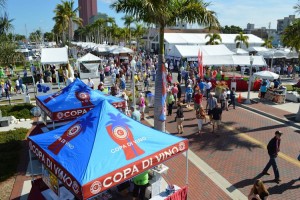 18 years of consistent management," states ArtFest in its Call to Artists. "Targeting art buyers throughout Southwest Florida and beyond – from Marco Island to Sarasota and east to West Palm Beach – our promotional campaign includes all forms of media. We also understand the importance of providing great artist amenities over festival weekend to ensure that our artists are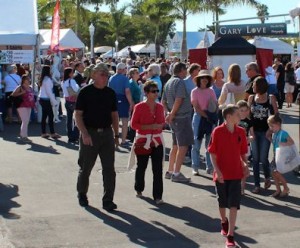 stress free and ready to share their work with our dedicated attendees."
How are festival artists chosen? 
Each October, ArtFest Fort Myers brings together a panel of professional artists who view submitted images and score each applying artist on a range of 1 – 7 points. The artists with the highest scores are then invited to participate in ArtFest.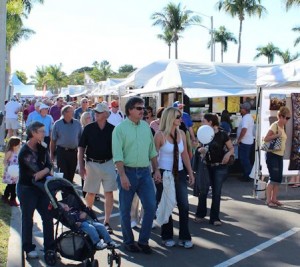 "Our jury panel varies each year but always represents a broad base of expertise with regard to artistic mediums – theirs is the difficult task of evaluating who is the 'best-of–the-best' from the hundreds of artists who wish to join ArtFest Fort Myers!" ArtFest points out. "Our jury process is open to artists and patrons – please contact us for more information."
ArtFest Fort Myers works year-round to produce a creative community celebration that also includes:
Publix Art Yard, an interactive arts/crafts area for children, including a "children only" shopping gallery and youth stage performances
Art Under 20, an exhibition and competition for Lee County high school students, offering cash awards (sponsored by Suncoast Credit Union)
Chalk Block, a weekend high school sidewalk chalk competition mentored by professional chalk artists (sponsored by Truly Nolen Pest Control)
VIP Experience for loyal art patrons who wait all year to make art purchases with us (sponsored by Ron Bucher, Raymond James
The deadline for submissions is September 12. ArtFest takes place in 2018 on February 2, 3 & 4. For Artist Application information, contact ArtFest Fort Myers at 239-768-3602, email info@ArtFestFortMyers.com or visit https://artfestfortmyers.com/artist-info/.
_____________________________________________________________________
Downtown Naples New Year's Art Fair submission deadline is September 11 (08-08-17)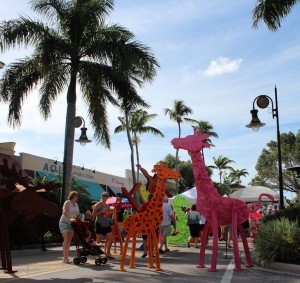 The Naples Art Association is currently accepting applications for inclusion in its three outstanding outdoor art festivals, The Downtown Naples New Year's Art Fair, Naples National Art Festival and The Downtown Naples Festival of the Arts.
Start your new year off in sunny Florida. New opportunities await you at the 22nd Annual Downtown Naples New Year's Art Fair. This fine art festival draws professional artists from around the country and is ranked as one of the 100 Best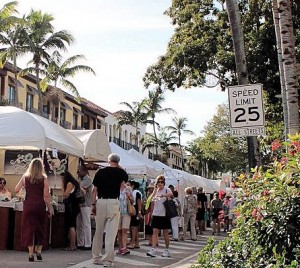 Fine Art Shows in the U.S. by Sunshine Artist Magazine.
If you are interested in exhibiting at this show, here's what you will need to know:
Dates: Saturday and Sunday, January 6-7, 2018
Festival Hours: 10 a.m. – 5 p.m.
Location: 5th Avenue South, Downtown Naples
Accept 254 artists max
Application fee: $25
Booth fee: $450 for 10×10
Cancellation refund policy: Full refund: 11/25/17; 50% refund: 12/05/17
Set up specifics: 4 a.m. early morning set up only: On street set up in quads; No electrical
Application deadline: 09/11/17
Jury Process begins: 09/22/17
Status Notification: 10/02/17
Booth Fee Due: 10/25/17
Artist Info Sent: 12/01/17
Wait List Acceptance: 10/21/17
Application available online at juriedartservices.com beginning June 1, 2017
__________________________________________________
Naples National Art Festival deadline is October 30 (08-08-17)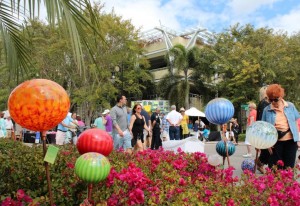 The Naples Art Association is currently accepting applications for inclusion in its three outstanding outdoor art festivals, The Downtown Naples New Year's Art Fair, Naples National Art Festival and The Downtown Naples Festival of the Arts.
Naples National is consistently voted among the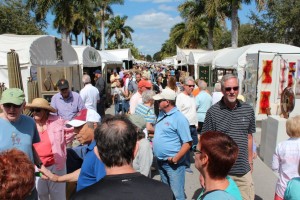 top 25 art festivals in the country by Sunshine Artist Magazine. As one of the oldest festivals in Collier County, Naples National is counted by the local community as among its premiere, must–see events, thanks to the high quality of art, the engaging personalities of the artists and the festive atmosphere.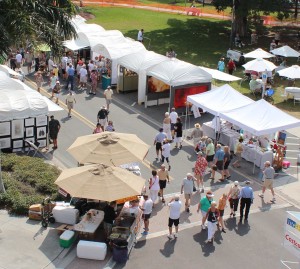 If you are interested in exhibiting in the 39th Annual Naples National Art Festival, here's what you will need to know:
Dates: Saturday & Sunday, February 24-25, 2018
Festival Hours: 10 a.m. – 5 p.m.
Location: Cambier Park & 8th Street South, downtown Naples
Accept 270 artists max
Application fee: $25
Booth fee: $475 for 10×10
Cancellation refund policy: Full refund: 1/12/18; 50% refund: 2/03/18
Set up specifics: Friday set up on 2/23,
Park and street setting
Application deadline: 10/30/17
Jury Process begins: 11/10/17
Status Notification: 11/27/17
Booth Fee Due: 12/15/17
Artist Info Sent: 01/21/18
Wait List Acceptance: 12/10/17
Application available online at juriedartservices.com beginning June 1, 2017
_____________________________________________________________________________________________
30th Annual Downtown Naples Festival of the Arts submission deadline is 12/08 (08-08-17)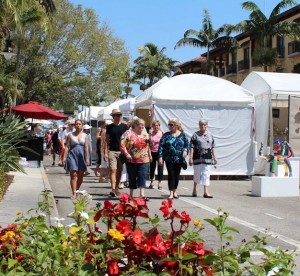 The Naples Art Association is currently accepting applications for inclusion in its three outstanding outdoor art festivals, The Downtown Naples New Year's Weekend Art Fair, Naples National Art Festival and The Downtown Naples Festival of the Arts.
The 30th Annual Downtown Naples Festival of the Arts is one of the last major art festivals of the winter season and a favorite festival for artists, art enthusiasts and collectors. If you would like to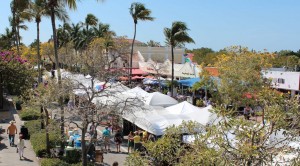 exhibit in this show, here's what you will need to know:
Dates: Saturday and Sunday, March 24-25, 2018
Festival Hours: Saturday: 10 a.m. – 6 p.m.; Sunday: 10 a.m. – 5 p.m.
Location: 5th Avenue South, Downtown Naples
Accept 254 artists max
Application fee: $25
Booth fee: $450 for 10×10
Cancellation refund policy: Full refund: 02/03/17; 50% refund: 02/20/17
Set up specifics: 4 a.m., early morning set up only;
On street set up in quads: No electrical
Application deadline: 12/08/17
Jury Process begins: 12/08/17
Status Notification: 12/29/17
Booth Fee Due: 1/19/18
Artist Info Sent: 02/23/18
Wait List Acceptance: 01/16/18
Application available online at juriedartservices.com beginning June 1, 2017
___________________________________________________________________
Naples Art Ass'n. accepting submissions for next season's Art in the Park (08-08-17)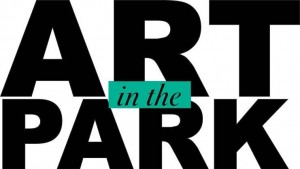 Are you ready for the 2017-2018 season of Art in the Park? The Naples Art Association (NAA) proudly connects artists with art shoppers in another terrific season of Art in the Park.
Since 1957, Art in the Park has showcased paintings in oil and acrylics, watercolors, mixed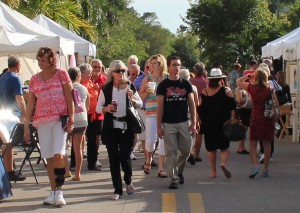 media, photography, sculpture, ceramics, glass art, jewelry and wood-working created by members in good standing of the Naples Art Association. For art lovers, it's a casual, fun-filled venue for meeting local artists and becoming acquainted with their work. It is believed to be the first outdoor art show held in Naples. And the tradition continues for the 2017-2018 art fair and festival season.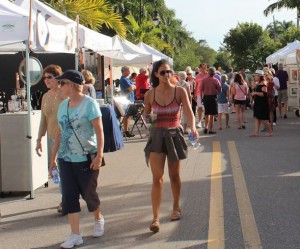 Art in the Park is held between 10:00 a.m. and 4:00 p.m. on the first Saturday of each month from November through April. Because of its long tradition, prestige and the interest and number of people who routinely turn out for the show, many NAA members seek admission to the show. Applicants go through a jury process.
"Art in the Park is a membership opportunity, providing artists a venue to sell and market their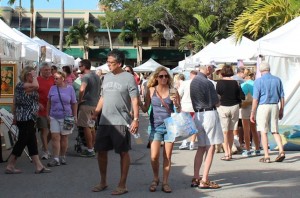 work while broadening their customer base," notes the Naples Art Association in its call to artists for the 2017-2018 season. "It also provides a setting for artists to interact with other artists sharing ideas, industry changes and the camaraderie of creative people. It is an opportunity for both artists and the public to engage in enlightening conversations about art."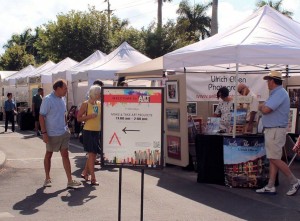 The one-day fair takes place on Park Street adjacent to The von Liebig Art Center in the northwest corner of Cambier Park. Located just a block and a half from historic Fifth Avenue South, Art in the Park is within walking distance of trendy European boutiques, sidewalk cafes and iconic art galleries such as Sheldon Fine Art, Call of Africa's Native Visions Gallery and Shaw Gallery of Fine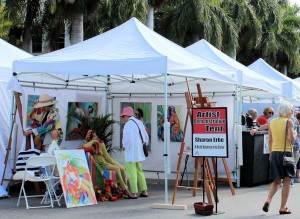 Art. The show is also just three minutes by car from fabled Gallery Row and the Third Street South Gallery District. The January show is also held in conjunction with the Downtown Naples New Year's Art Fair, which will be held next season on Saturday and Sunday, January 6 & 7, 2018.