Here's what's happening February 1-7, 2017
Here's what's happening between February 1 and 7, 2017 in the arts, independent film and community theater:
'Aviary: An Installation' opens at Watson MacRae tonight (02-07-17)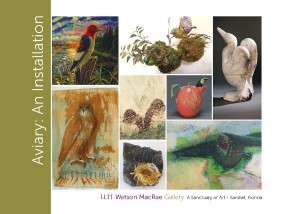 Tonight on Sanibel Island, Aviary: An Installation opens at Watson MacRae Gallery. As the name suggests, the exhibition celebrates birds from warblers to raptors in a variety of mediums from fiber to stone.
This exciting exhibit features work by eight artists from both coasts of the U.S. and Florida. Individually and together, they have immortalized their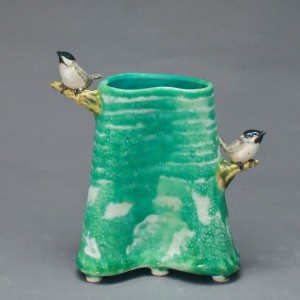 love of birds in their beautiful and remarkable work.
Lucy Dierks' (Asheville, NC) is known for exquisite porcelain pieces that feature her hallmark hand-sculpting, interesting textures and wonderful glazes. Aviary includes over 20 of Lucy's pieces. Many have a tropical theme.
Delray Beach's Amy Gross continues to amaze collectors and casual viewers with her intricate fiber worlds of birds and their environs. Since Gross first exhibited at Watson MacRae in 2010, her work has been recognized by inclusion in museum shows and selected for the cover of Fiber Arts magazine.
The rest of this announcement can be found here.
________________________________________________________________
Through her 'Flight Series,' encaustic artist Deborah Martin explores themes of freedom and fragility of nature (02-07-17)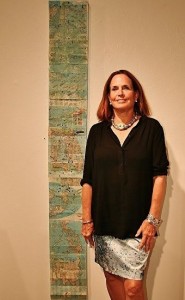 On view in Sanibel's Watson MacRae Gallery is an exhibition of work by eight artists who individually and in the aggregate expressing an aviary theme. One of the participants is Naples' encaustic artist Deborah Martin who has long portrayed Southwest Florida birds both as commentary regarding the fragility of nature and as an iconic symbol for freedom and flight.
"The fragility of nature is a constant theme," states Deborah, who often incorporates birds, nests, feathers and similar found objects into her encaustic works. "But in my Flight Series, I'm more interested in birds for their symbolic connotations." And for this purpose, Martin has conscripted a host of burrowing owls, crows, sparrows and finches.
Both real and imagined, birds have captivated humans throughout history. They are a familiar part of everyday life, but their ability to sing and fly sets them apart from every other creatures. As a result, birds are the subject of both legend and myth. In many religions, they've come to represent the soul. In olden days, empires and dynasties adopted birds as their symbols. In modern times, eagles, hawks, ravens and raptors decorate the helmets and jerseys of both professional and amateur sports teams and franchises.
Click here for the rest of this profile.
________________________________________________________________
Wyoming bronze sculptor Ben Foster back at Bonita Springs National (02-07-17)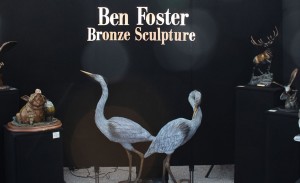 One of the artists participating in this weekend's Bonita Springs National Art Festival is bronze sculptor Ben Foster. Foster's bronze sculptures are collected internationally, and the artist has designed and installed monumental works at universities, schools, municipalities, parks and corporations throughout the United States. Among his commissioned pieces is a "Gemsbok" onyx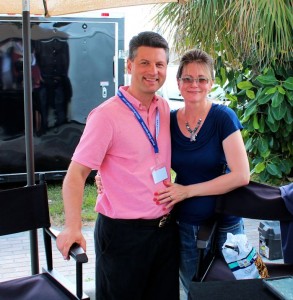 which was presented to ten different heads of state in the middle east, a bighorn bust that serves as the logo for a company in Cody, Wyoming, a five-foot-tall breaching humpback whale and a piece titled Morning Strut for the Lander chapter of the National Wild Turkey Federation. Ben's sculptures have been purchased by major fly fishing companies, outfitters, resorts, and private art collectors both in the United States and Japan, Australia and Scotland.
You can read the rest of this article here.
_____________________________________________________________________
Brandon Somers terrific as gay roommate Larry in 'Burn This' (02-07-17)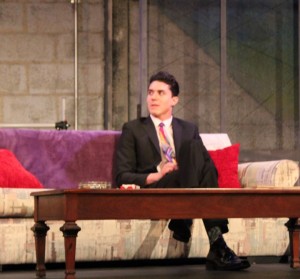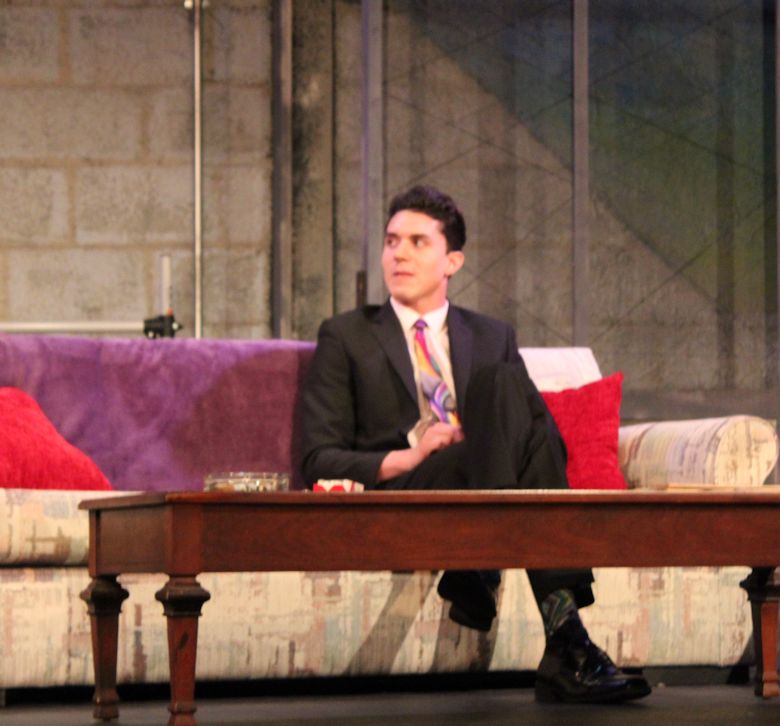 On stage now at The Lab is Lanford Wilson's Burn This. Playing the part of a gay ad man by the name of Larry is Lab newcomer Brandon Somers.
While Burn This may represent Somers' Lab debut, Brandon is no stranger to the stage. He has appeared in various shows ranging from Grease to The King and I. After finishing his studies in Music Therapy, he plans on continuing to pursue acting in tandem with having a fulfilling career as a music therapist. But for now, he is content to be Larry on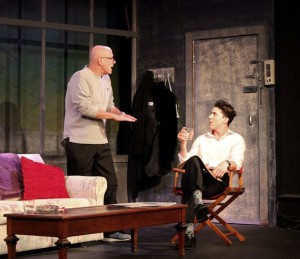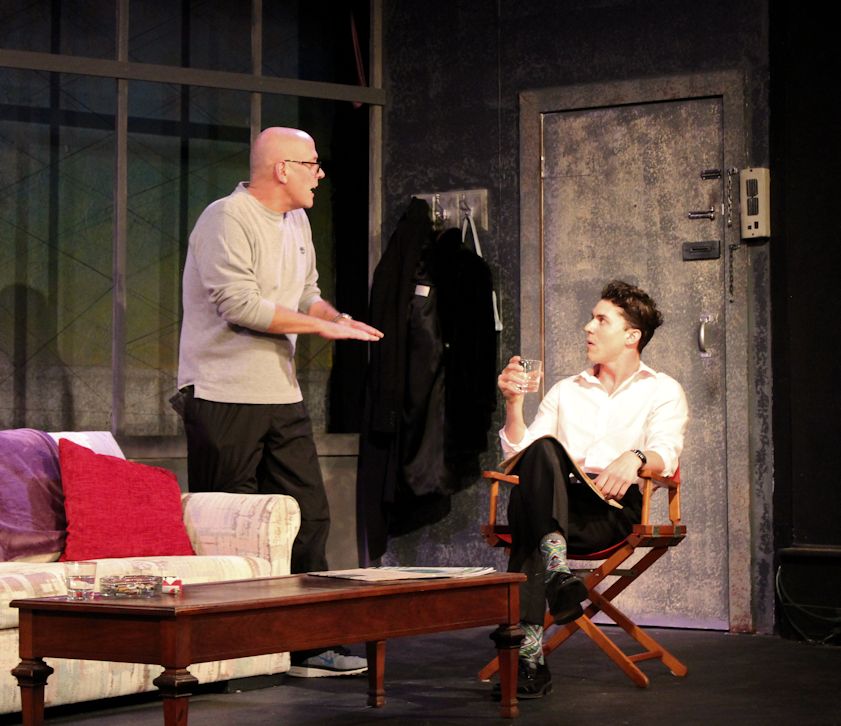 The Lab's intimate stage.
Somers is terrific in the part. Although Somers' Larry is clearly gay in both speech and mannerisms, his sexuality has little to do with who he really is. Larry's a creative who once aspired to be a top-flight dancer but has settled instead for a stifling career in advertising out of fear and self-doubt. This is not a gay issue. It's a predicament faced by visual and performing artists, musicians, writers and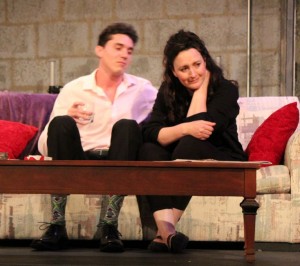 other creatively-inclined men and women every single day regardless of their gender identity or sexual orientation. Southwest Florida is full of visual and performing artists who've returned to their first love after putting their passion on hold in order to pursue less-satisfying but more remunerative careers in teaching, law, and corporate America. And this is precisely how director Anne Dodd and Somers portray and play the role.
Here's the rest of this review.
_____________________________________________________________________
People often ask digital artist Edward Loedding whether his work is a painting or a photograph (02-07-17)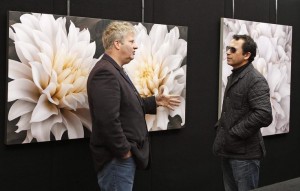 Award of Distinction winner Edward Loedding is one of the artists bringing work to this weekend's Bonita Springs National Art Festival. On first view, most people encountering a Loedding composition ask themselves, if not the artist himself, "Is this a painting or a photograph?"
Loedding would probably bristle at being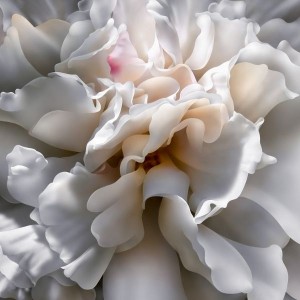 pigeonholed as a digital artist. You see, that's just medium as far as he is concerned. His art, by contrast, seeks to bridge the gap between realism and abstraction. He merely uses a smattering of digital tools to edit his photographs in order to accomplish this overarching goal. "Elements of both [painting and photography] are merged together using digital tools to form a totally new way of creating art," the artist explains on his website. "The tools I use are a digital SLR camera, computer, Adobe PhotoShop, digitizing tablet and stylus, and a modified Roland Symphony12 color printer."
You will find the rest of this profile here.
_____________________________________________________________________
Artist Edward Park heads list of notable locals exhibiting at Bonita National (02-07-17)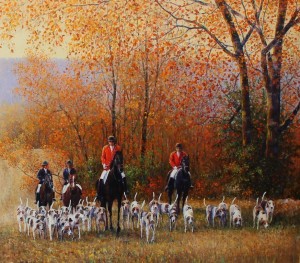 The Bonita Springs National Art Festival takes place in Riverside Park on February 11 & 12, 2017. Among the area artists exhibiting in the show is Naples artist Edward Park.
It is difficult enough to master one genre, but Park is accomplished in three. Take a jaunt around his booth this weekend and you will quickly find that he is equally adept at impressionism, realism and abstract art.
____________________________________________________________________
Award of Distinction winner Anne Wooster returns to this weekend's Bonita Springs National Art Festival (02-07-17)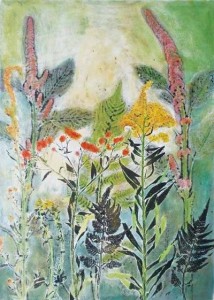 When Bonita Springs National art festival goers last saw Anne Wooster, she was busy winning an Award of Distinction for her botanical monotypes made with oil based etching inks.
Anne Wooster has been an artist and nature lover since she painted her entire body at the age of two. A Waldoboro native, she took art lessons from established artists and attended Medomak Valley High School before matriculating at the Maryland Institute College of Art in Baltimore. While an art instructor at Warren Community School between 2000 and 2006, Anne attended Hay Stack School of Arts every fall with other Maine art teachers.
__________________________________________________________________
Award of Distinction winner Antanas Ulevicius returning to Bonita Springs National (02-07-17)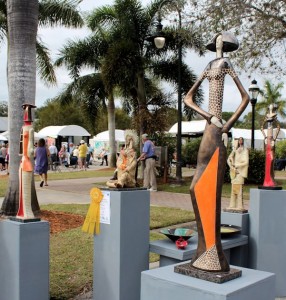 When Bonita Springs National art festival goers last saw Antanas Ulevicius, he was busy winning an Award of Distinction for his hand-built stoneware and porcelain figures. Each colorful piece is embellished with copper slips and glazes that add to their distinctive quality and appearance. It's a process that Ulevicius has been refining over the 15 years he has been exhibiting at art fairs and festivals across the country .
_________________________________________________________________
Internationally-recognized sculptor John Zidek participating in Bonita National (02-07-15)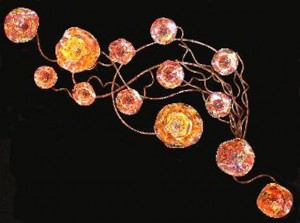 One of the local artists participating in the Bonita Springs National Art Festival this weekend is John Zidek. John is an internationally-acclaimed sculptor who has worked over the years in numerous mediums, including bronze, wood, resin, ultra-violet minerals, and a line of gold and sterling silver jewelry.
John's wall sculptures combine fabricated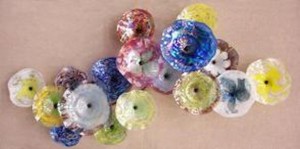 copper and hand-blown glass. "Blown glass is a process. It starts as clear crystal and frits are rolled into it for color and pattern. The frits come from two companies in Germany, which Chihuly claims are the best in the world," says Zidek. "While the glass is still hot, it is fumed with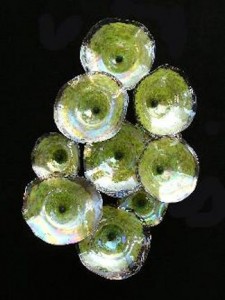 titanium, a Tiffany technique with a space age metal. It was chosen for its overall reflection and iridescence. The quality of the glass blowing is determined by not only the thickness but also its overall uniformity. In other words, it is thin and uniform from its center to the edge."
Zidek enlisted his friend and fellow artist Ron Hinkle, owner of Dying Art Glass Works in West Virginia, to develop and refine his process. "I had the design and Ron had the expertise to help me put it together."
The rest of his profile is here.
_____________________________________________________________________
Bonita National provides glimpse into awe-inspiring creative journey of magical realist Marcus Thomas (02-07-17)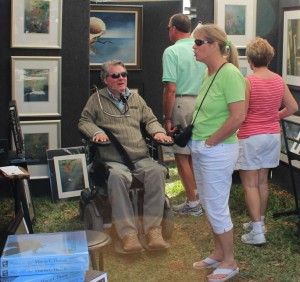 Marcus C. Thomas discovered the joy of painting after surviving a snow skiing accident in 1986 that left him paralyzed from the shoulders down. It would have been understandable if the young man had given in to self-pity. After all, at the time it happened he was an athletic and physically-active college grad with a brand new degree in commercial recreation who had just taken a job as the activities director at a vacation resort.
"That Christmas," Marcus tells, "I received a set of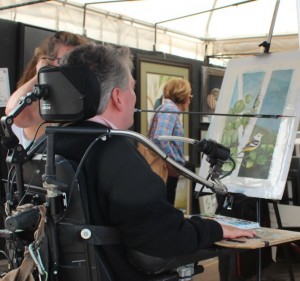 Crayola watercolors." Although he had no background in art, he launched himself into a new adventure. He became not just a painter, but an artist whose works are so realistic, you'd swear you were looking at a photograph rather than an oil on canvas or panel.
"I like realism and the edginess of surrealism," Marcus notes, and toward that end, his paintings combine hyper-realistic technique with magical surrealism imagery.
The rest of this story is here.
__________________________________________________________________
Matlacha artist Leoma Lovegrove provides artwork for Publix Run to the Arts T-Shirts (02-06-17)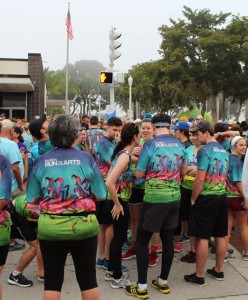 One of the highlights of ArtFest weekend was the Publix Run to the Arts. Now in its third year, 899 runners registered for the 5K race, which started at the intersection of Monroe and Bay Streets promptly at 8:15 a.m. while much of the downtown Fort Myers River District was still shrouded in fog. In their registration packet, every participant received a commemorative T-Shirt bearing art by Matlacha Island Expressionist artist Leoma Lovegrove. Many donned the shirts for the race.
The artwork on the T-Shirt is based on a painting titled Flamingo Crossing. A Cape Coral collector by the name of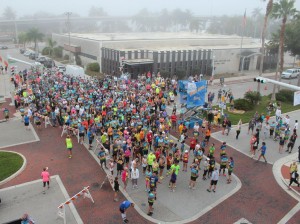 Harold Dunfee has the original in his home. It holds a special place in his heart and his art collection. According to Dunfee, the motif helped him recover from a brain injury he suffered in 2015.
Dunfee actually saw the original in Lovegrove's studio on Matlacha Island in 2013. Two years later, he suffered a subdural hematoma that necessitated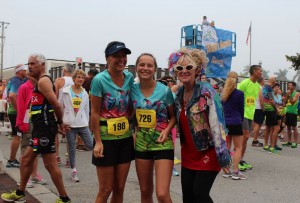 three brain surgeries over the course of the ensuing six months. After the first surgery, he experienced two seizures. One of them caused memory loss.
During his recovery and struggle to regain his memory and thinking faculties, a friend of his from Fort Myers sent him a miniature Flamingo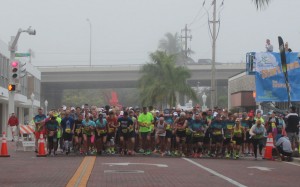 Crossing. "My girlfriend brought the package to my hospital room," Harold recounts. "When I opened it, I immediately recognized the painting and who created it – despite the fact that I was still memory-impaired. That's how special Flamingo Crossing was to me. I am convinced that the small reproduction helped me on my road to a complete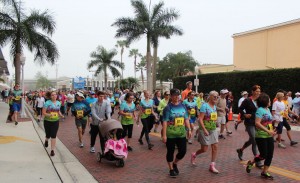 recovery from my ordeal."
Harold moved permanently to his Cape Coral home in August of 2016. One of his first acts was to visit Lovegrove Gallery & Gardens to see if the original was still there. His heart fell when he did not see it on any of the walls, but his spirits rebounded when he learned it hadn't been sold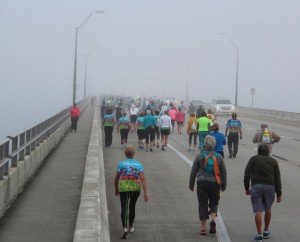 and was still available. The rest is history.
"Flamingo Crossing has an honored place on the wall in my home," says Harold. "Art does indeed create special memories."
Dunfee loaned Lovegrove the painting for her Palettes: Past Present & Pursuits retrospective in the Sidney & Berne Davis Art Center last month. He also sanctioned use of the painting by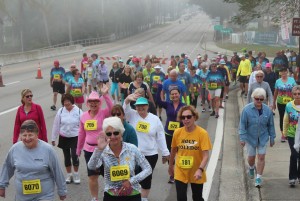 ArtFest Fort Myers for its Publix Run to the Arts commemorative T-Shirts. On Sunday, Lovegrove's art also created special memories for the more than 500 Flamingo-Crossing-clad runners who took to the streets during the Publix Run to the Arts 5K race.
The course took racers down Bay Street past the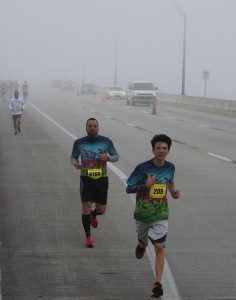 entrance to ArtFest Fort Myers. At Lee Street, they they took a left to Edwards Drive. Once there, they raced east to the foot of the Edison Bridge, crossing the Caloosahatchee north and back south, reversing field and heading for the finish line on Monroe sandwiched between the Harborside Event Center and Don L. Wilkins' Florida Panthers sculpture and water feature. All participants were able to view themselves crossing the finish line – on-line with bib number access – thanks to a video finish line.
Special awards were given for fastest male and female overall as well as in the masters, grand masters and senior masters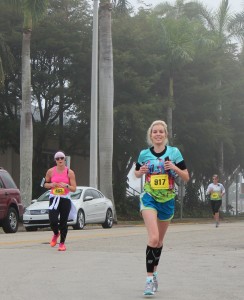 groups. Medals were also conferred for 1st, 2nd and 3rd place (regardless of gender) in eleven age groups:
"It was a terrific event," said Lovegrove after the race. "Congratulations to all the winners but, frankly, everyone who registered for and took part in the race is a winner in my book."
___________________________________________________________________
Last T.G.I.M. of the season takes place in Davis Art Center tonight (02-06-17)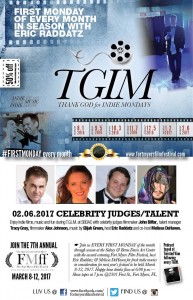 Sadly, tonight is the last T.G.I.M. of the season, so come watch the last of the short films under consideration for inclusion in next month's 7th Annual Fort Myers Film Festival. February's Intellectualization Monday features celebrity judges Long John Biffar, Tracy Gray and Alex Johnson. Elijah Green and Raquel will provide the entertainment. And the incomparable Eric Raddatz and Melissa DeHaven host.
Doors open and the cocktails flow beginning at 6:30 in the grand atrium of the Sidney & Berne Davis Art Center. The screenings start promptly at 7:00. There's even an after-party following the films.
T.G.I.M. is brought to you in part by Riverside Realty, Capone's Pizza, Bennett's Fresh Roast Coffee, UBS Financial Services, Neuropsychiatric Research Center of Southwest Florida, Florida Weekly, Higginson Tax & Accounting and Florida SouthWestern State College and J. Bert Davis MD FACS.
________________________________________________________________________
John Biffar one of February, 2017 T.G.I.M. judges (02-06-17)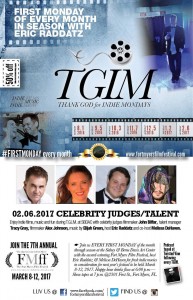 One of the celebrity judges for the February 6 T.G.I.M. is John Biffar.
In 1983, John founded one of the first independent production companies in Fort Myers, Florida. Over the next five years, the company expanded in both sales and reputation, evolving in 1987 into Dreamtime Entertainment, Inc. As President and CEO, John has expanded the studio's client base to encompass both national and international clients. With the company's award-winning team of producers, directors, camera crews and editors creating superior programming, including broadcast commercials, feature films, corporate videos, web video, and long-form, original programming for national, international and home video release, Dreamtime today is a leader in film and television production.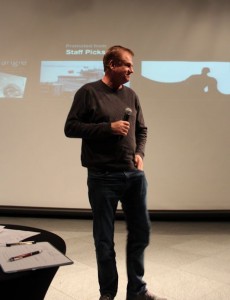 Over the past two decades, John has served as a director, producer, writer, cinematographer, and on-air talent. He has directed such notable talent as Don Shula (former coach of the Miami Dolphins), Helio Castroneves (Indy Car Champion and Dancing with the Stars Mirror Ball winner), Ernest Borgine (McHales Navy), Arte Johnson and Norma Miller (Sanford & Son), Bill Cobbs (Night At The Museum, Northern Exposure) Ali MacGraw (Love Story), news legend Walter Cronkite, Olympic skater Dorothy Hamill and Jacques Cousteau.
For the rest of this profile, please click here.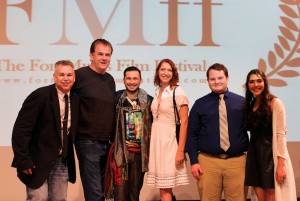 Related Posts:
________________________________________________________________________
Clayton Swartz bringing metal sculpture to Riverside Park for Naples National (02-06-17)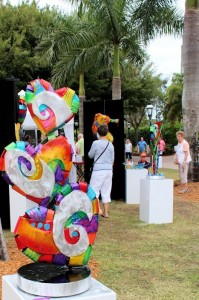 One of the artists taking part in the Bonita Springs National Art Festival on February 11 and 12 is sculptor Clayton Swartz, whose piece Skyward is part of the Florida Gulf Coast University public art collection. Although he is an accomplished public artist with instantly-recognizable pieces in a number of municipal and county public art collections, Swartz relishes the opportunity to talk art with enthusiasts and collectors at outdoor art fairs and festivals like this weekend's Bonita Springs National Art Festival.
Swartz started out as an abstract painter, a hobby he pursued while attending St. Petersburg College. After receiving his BFA in painting and sculpture from the University of South Florida, he began a five-year tenure as an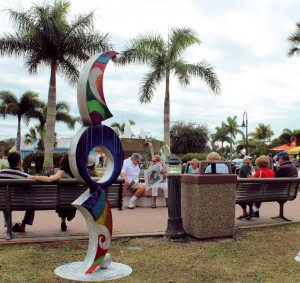 art teacher at St. Petersburg's Northeast High School. While he continued to paint, and even dabble a bit in photography, he increasingly favored metal sculpture, developing a unique style that concentrated on colorful biomorphic and abstract shapes that ranged from sea life to cityscapes. He then took to the road, exhibiting at art festivals throughout the state, quickly gaining a reputation and following that has enabled him to pursue art professionally since 2005.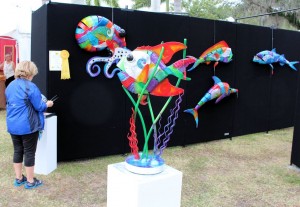 "My medium lends itself more to public art," Swartz told Tampa Bay Times Staff Writer Mike Brassfield in September of 2010. "It withstands the elements, and I tend to like to work big." He was referring at the time to an 18-foot-tall aluminum sculpture by the name of Constellation that was on display in the landscaped medians of Cleveland Street as part of Clearwater's Sculpture 360 public art program.
You can read the rest of this post here.
______________________________________________________________________
Paul Willsea and Carol O'Brien bringing blown works and cast base bowls and vases to Bonita National (02-06-17)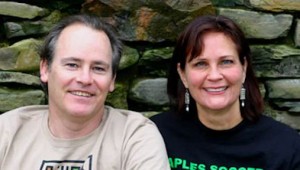 Paul Willsea and Carol O'Brien have worked together since 1983.  They combine blown and cast glass to create timeless contemporary works of art. "Our work is a response to what we love in our world: the bloom of a flower, the movement of water," Paul and Carol note. "There is an element of mystery in the creative process. Working with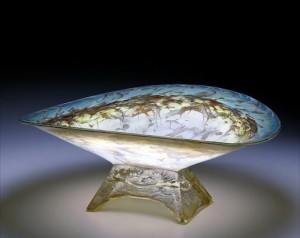 glass, we always anticipate a satisfying discovery that we can share with others."
Their output consists of two distinct lines or work. The one is made up of blown works for wall or tabletop. Made in cohesive groups, they are studies in color and how color affects form.
You can find the rest of this profile here.
___________________________________________________________________
Bonita Springs National returns to Riverside Park on February 11 and 12 (02-06-17)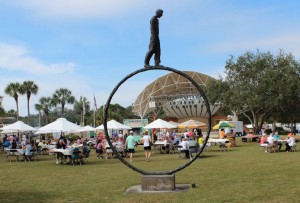 The Bonita Springs National Art Festival returns to Riverside Park in Bonita Springs on the weekend of February 11 and 12. Like its January and March editions, this festival places a heavy emphasis on quality and originality, with the 211 artists juried into the show from across the United States, Canada, South America and even Europe exhibiting and selling original paintings, drawings,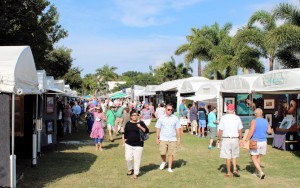 pastels, photography, handcrafted jewelry, clay works and ceramics, glass art, metal sculpture and more. Together with the festivals held in January and March, this show is a major fundraiser for the Center of the Arts of Bonita Springs.
_________________________________________________
SoCo Second Saturday features chance to win tickets to Broadway Palm play (02-06-17)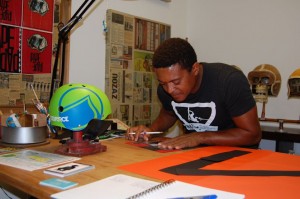 The SoCo Art District's popular Second Saturday art night returns February 11. The event began last October and continues to grow – with more cultural venues, new vendors and a redesigned map that includes all of the night's attractions and the details on how to win a great prize by one of the participating SoCo stops.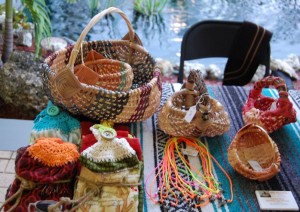 On Saturday, February 11, patrons of the arts, collectors, art enthusiasts and all attending guests will have the chance to win tickets to a Broadway Palm Dinner Theater play just by enjoying the SoCo cultural venues and collecting a Golden Ticket at each location. The winner will be announced one week after the event.
This month's participating SoCo cultural venues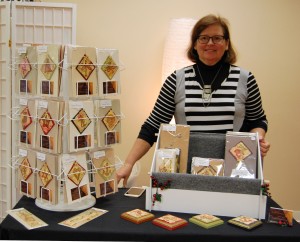 are:
Alliance for the ArtsDAAS CO-OP Art Gallery & Gifts
Gittleman Studios
Ocasiocasa
The Union Artist Studios and Crafted
Catch 22
Vamped Up Vintage
Yoga Bird
Living Vine Café
A Swedish Affair
Broadway Palm Dinner Theater
Suzanne's Dance Fitness
Studio Os Urbanos
In addition, more than 10 vendors located at various locations in Royal Palms Square will be offering their handmade, fine-crafts during the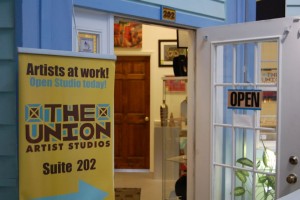 event. There will be live musicians at the Art Loft in the Alliance for the Arts campus and at various locations of the Royal Palm Square.
The event starts at 5:00 p.m. and ends at 10:00 p.m.
This monthly event takes place rain or shine. The SoCo Cultural District encompasses the block south of Colonial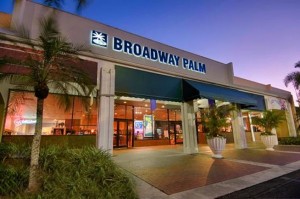 Blvd., from the corner of McGregor Blvd. to Summerlin Road, to Royal Palm Square Blvd and back to McGregor Blvd. More information about the event and vendor opportunity information is available at socoswfl.com.
_____________________________________________________________
Naples Artcrafters Fine Art & Craft Show is Saturday, February 11 (02-06-17)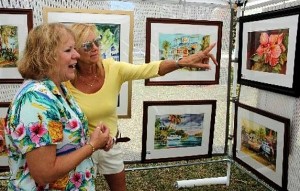 Saturday, February 11 is the date for the Naples Artcrafters Fine Art & Craft Show. Naples Artcrafters is committed to promoting excellence in arts and crafts and to supporting established artists, craftspersons and students by providing a venue for the display and sale of their work in a beautiful setting. At their shows, they present a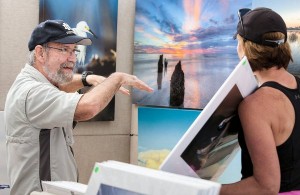 wide array of artistic genres, styles and media, including paintings in oils, acrylics, watercolors, drawings in pen and ink and pencil, pastels, scissors art, multi-media and collage, photography, ceramics and pottery, jewelry, metalsmithing, metal clays, lapidary, beading, sculptures, stained glass and fused glass, wood turning and carving,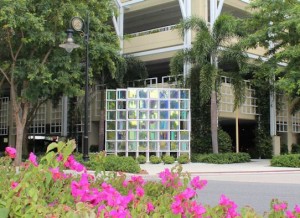 and basket weaving. The show takes place in Cambier Park along 8th Street South, within view of the Band Shell and Cambier's Quilt, the first public art project at a municipal building under the City of Naples' public art ordinance.
________________________________________________________
Crayton Cove galleries host 'Art After Dark' on Saturday, February 11 (02-06-17)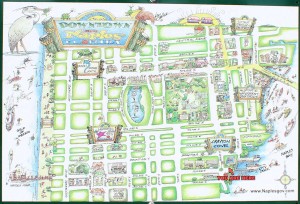 The galleries in Crayton Cove host Art After Dark on Saturday, February 11. This is an Art-Walk-type evening that gives art enthusiasts and collectors an exceptional opportunity to combine fine art with fine dining alongside picturesque Naples Bay. Participating galleries include Phil Fisher Gallery, Nora Butler Design & Gallery, Vintage Charm, Earth & Fire,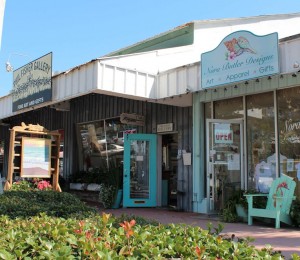 Random Acts of Art, Naples Ships Store and Guess-Fisher Gallery, who band together from 6-9 p.m. to present an evening of art receptions, refreshments and live music by local talent including Fezz & Alchemy which serves as companionable backdrop for viewing the newest works in the Crayton Cove galleries. Many art lovers complete their evening of art viewing with drinks and a sumptuous meal in one of Crayton Cove's
outstanding eateries, Bleu Provence, Chez Boez, or The Dock and Boathouse Restaurant.
The Galleries of Crayton Cove are a professional artist community all within a one-block walk where 8th Street South and 12th Avenue South meet at the flagpole by the bay. For more, please visit www.GalleriesOfCraytonCove.com.
_________________________________________________
Pine Island Art Show returns to Matlacha on February 11 and 12 (02-06-17)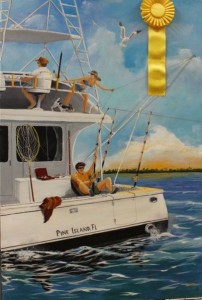 The Pine Island Art Association's 45th Annual Art Show and Sale will be held on Saturday and Sunday, February 11 and 12. It runs from 10:00 a.m. to 4:00 p.m. each day. The event will draw the largest crowds of the season to Matlacha Island, a picturesque artists' community where pelicans and great blue herons circle above moored fishing boats, brightly painted galleries, and fresh fish markets. The show is located in the Community Building in Matlacha Park, 4577 Pine Island Road, just west of the newly-completed Matlacha Bridge. It will feature the works of more than 100 artists, and will include more than 500 paintings in acrylic, oil, pastel, pen and ink, and watercolor, with an emphasis on Florida landscapes, seascapes, birds, fish and flowers – "all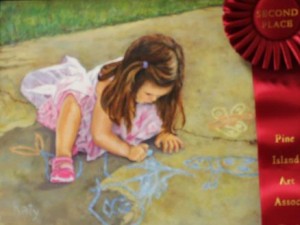 ready to hang in your home."
Be sure to visit the PIAA show first, then tour the local galleries and restaurants and be delighted by the local color. Pine Island and Matlacha are remnants of a time gone by.
__________________________________________________________________
Boulderbrook brings Naples Lakes Masters to Southwest Florida February 11 and 12 (02-06-17)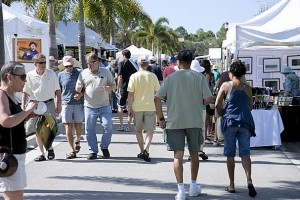 The weekend of February 11 & 12 is also the date of the Naples Lakes Masters Art Festival near Lely Resorts in Naples. Organized by Boulderbrook Productions, this is a cozy boutique show with spaces restricted to national artists skilled in photography, jewelry, glass blowing and painting.
_________________________________________________
Paul Graffy is Pale in Lanford Wilson's 'Burn This' (02-05-17)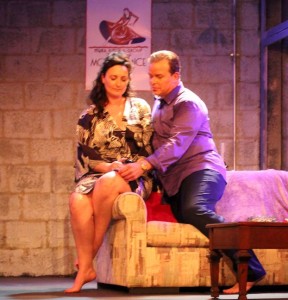 On stage now through February 28 at Lab Theater is Burn This. Paul Graffy plays Pale, a role made famous by John Malkovich.
Pale has been labelled alternately as a misanthrope, a bad boy, a guy with a chip on his shoulder the size of a garbage scowl. In Graffy's capable hands, he's all that and much more. But what neither the playwright nor the actor provide much of a clue about is why in the world Pale's so driven to forge a permanent romantic relationship with his dead brother's dance partner.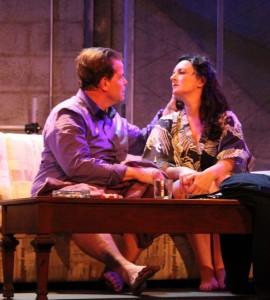 Their first spring-creaking tumble into bed is understandable enough. He's high as a kite on coke and booze, intent on differentiating himself from his gay younger brother. She's soft, warm and has that "just outta bed" hair going, which only stands to reason given that's it's five in the freaking morning and she just threw off the covers to answer the door he's been pounding on like the proverbial chimpanzee banging on the bongos in Dire Strait's 1985 single Money for Nothing. So from Pale's perspective, why wouldn't he want to do his gay brother's comely dance partner?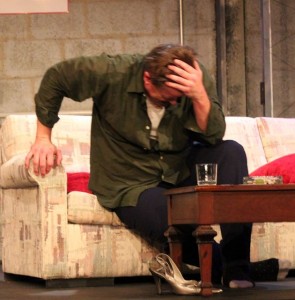 You will find the rest of this profile here.
RELATED POSTS.
___________________________________________________________
Annette Trossbach plays Anna in Lanford Wilson's 'Burn This' (02-05-17)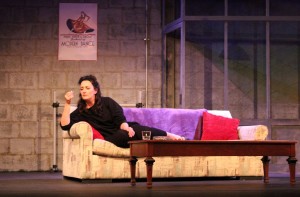 On stage now through February 28 at Lab Theater is Burn This. In the lead playing opposite Paul Graffy is Lab Theater founder and Artistic Director Annette Trossbach.
Trossbach's character is a choreographer wannabe by the name of Anna. She lives in a spare warehouse apartment with unpainted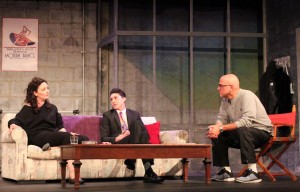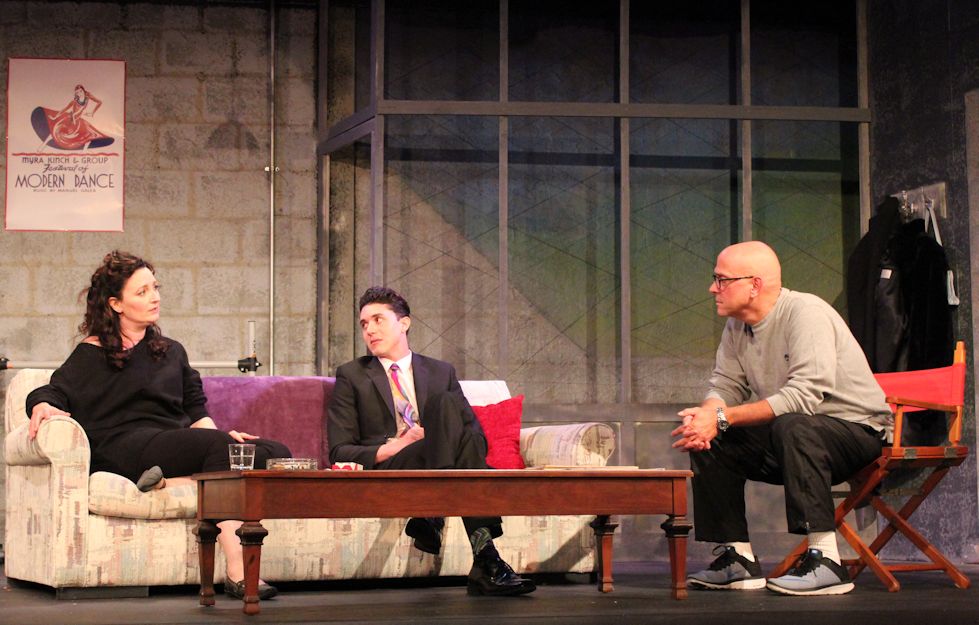 concrete block walls somewhere in Manhattan circa 1986 with a gay roommate by the name of Larry, who is so fearful he cannot make it as a dancer on or off Broadway that he is now working for an advertising agency. When the play opens, the two are grieving for their other roommate and Anna's dance partner, Robbie, who was killed in a freak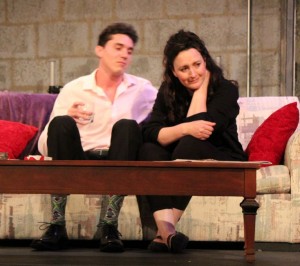 boating accident with his lover, Dom.
Robbie not only inspired Anna, he grounded her too, so his loss is doubly devastating. Ambivalent about her relationship with a wealthy screenwriter by the name of Burton (played by Rob Green), she feels as trapped in her nowhere life as the pinned butterflies she encounters when staying with Robbie's family during his funeral. It was Robbie's older brother, Pale, who rescued her from that nightmare, and it's Pale who once again offers her an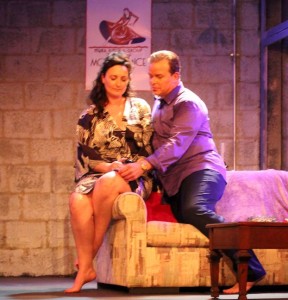 escape from the bad dream her life has become. There's one problem. Pale is a prototypical bad boy, as he demonstrates in spades when he shows up in the dead night to collect Robbie's personal effects with a chip on his shoulder the size of Mount Everest.
You can read the rest of this profile here.
_____________________________________________________________________
Trossbach and Graffy's on-stage chemistry palpable in Lab Theater's 'Burn This' (02-05-17)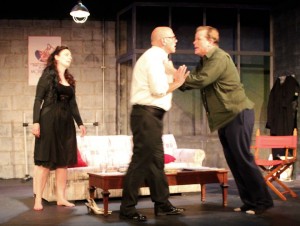 Burn This opened at the Laboratory Theater of Florida on February 3. Written by Lanford Wilson and directed by Anne Dodd, "Burn This" is a well-acted, highly entertaining four-actor play that explores the age-old phenomenon of opposites attract.
In this case, the positive pole in this magnetic polarity is a dancer-turned-choreographer by the name of Anna,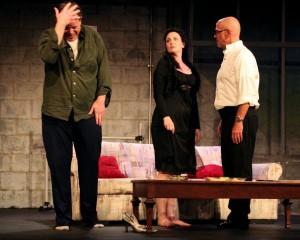 sensitively and sensationally portrayed by Lab Artistic Director Annette Trossbach. The negative pole is a mercurial Jersey boy by the name of Pale, reprised by Trossbach's acting equal, Paul Graffy. Trossbach and Graffy have starred together before (in last season's Stage Kiss) and they bring out the best in each other's performances. Their on-stage chemistry is almost palpable in Burn This.
The rest of this review is here.
_____________________________________________________________________
ArtFest Fort Myers takes place this weekend in Fort Myers River District (02-04-17)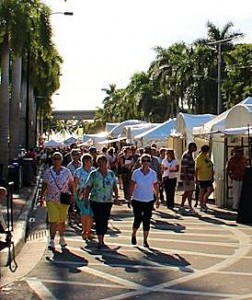 ArtFest Fort Myers takes place today and tomorrow (February 4 and 5) in the historic downtown Fort Myers River District. Once again, Fort Myers' picturesque 1.8 acre river basin will serve as backdrop for the festival, along with Fort Myers Marina, City Pier Building (former home of Art of the Olympians), the Harborside Event Center and Centennial Park. More than 200 artists have been juried into this year's festival, bringing to an estimated 85,000 attendees works in a wide array of genres and media, including works in sculpture, painting,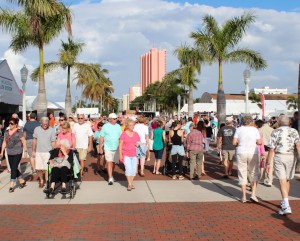 ceramics, photography, printmaking, drawing, digital, mixed media, ceramics, fiber, glass, jewelry, metal, wearable fiber and wood.
And be sure to check out the chalk art competition featuring entries by area high schools.
Click here for more on this two and 0ne-half day art festival.
________________________________________________________________________
Naples Art in the Park returns to Park Street today (02-04-17)
Down the road on Saturday, February 4 is Naples Art in the Park. This one-day fair showcases paintings in oil and acrylics, watercolors, mixed media, photography, sculpture, ceramics, glass art, jewelry and wood-working created by members in good standing of the Naples Art Association. For art lovers, it's a casual, fun-filled venue that's ideal for meeting local artists and becoming acquainted with their work. On the flip side, Art in the Park not only gives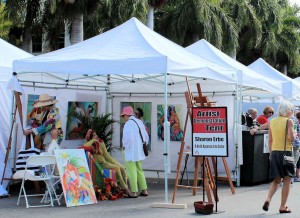 participating artists the opportunity to show and sell their work, it affords them a terrific platform in which to build rapport with collectors while fostering their knowledge, understanding and appreciation of the the arts and their own extensive portfolios. One of the special features of this outdoor art fair is its art demonstration booths, where Naples Art members introduce the art community to process, technique and methodology.
_____________________________________________________________________________
Art League of Marco Island Fine Craft Fair takes place this weekend too (02-04-17)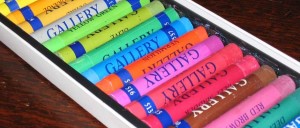 On Marco Island, the Art League of Marco Island Fine Craft Fair also takes place this weekend. This fair is held at 1010 Winterberry Drive, Marco Island, Florida 34145, which is toward the southern end of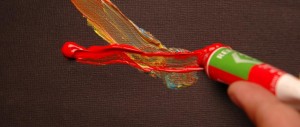 the island. Now in its 17th year, this craft fair provides browsers and art enthusiasts with some of the region's best original artwork, including paintings, watercolors, photography and digital art, ceramics, pottery, glass, clothing, children's clothing, jewelry and mixed media work.
_____________________________________________________________________
Just two more performances of Theatre Conspiracy's '33 Variations' remain (02-03-17)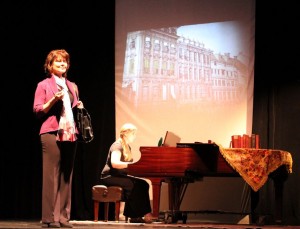 Moises Kaufman's 33 Variations closes on Saturday, February 4. It is a moving, elegant play brilliantly staged by director Rachael Endrizzi. Go see it! It's on stage in the Foulds Theatre at the Alliance for the Arts. Here are the details:
_______________________________________________________
'Savannah Sipping Society' on stage at the Off-Broadway Palm through March 4 (02-03-17)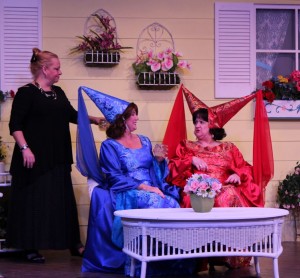 In the Off-Broadway Palm, it's Stephanie Davis, ML Graham, Donna Schulte and Kelly Legaretta in the uproariously funny Savannah Sipping Society. While there may not be many or any tickets left, here are the details:
_______________________________________________________
Yeston & Kopit's 'Phantom' is on stage at Broadway Palm through February 11 (02-03-17)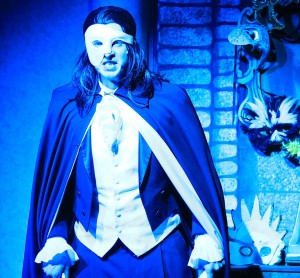 On stage now through February 11 on the main stage at the Broadway Palm Dinner Theatre is Yeston & Kopit's Phantom. Here's more:
______________________________________________________
Gender gap still troubling more than a year after release of 'Female Pioneers' (02-03-17)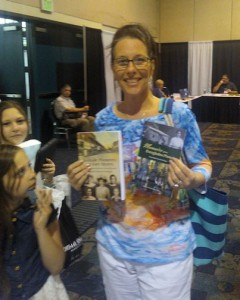 Local authors Robin Tuthill and Tom Hall are celebrated the first anniversary of Editorial Rx Press' release of Female Pioneers of Fort Myers: Women Who Made a Difference in the City's Development on December 6. "It's remarkable to write a book, never mind get it published, and we are deeply grateful to everyone who's purchased and read the book," state the authors. "But it's never been about us. We are just the conduit through which the remarkable women who settled, saved and turned Fort Myers into a thriving arts, cultural and tourist destination are finally being recognized."
The book came in response to a report released by the Women's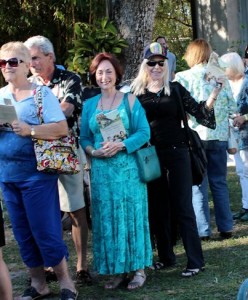 Media Center in 2014. The WMC is a progressive, non-partisan, non-profit organization that Gloria Steinem, Robin Morgan and Jane Fonda founded and organized in 2005 to raise the visibility, viability and decision-making power of women in media and ensure that women's stories get told and women's voices get heard. The 49 studies on which the "Status of Women in the U.S. Media 2014″ report was based provide a sobering snapshot of women in newsrooms and media platforms as diverse as news, literature, broadcast, film, television, radio, online, tech, gaming and social media. "Inequality defines our media," said Julie Burton,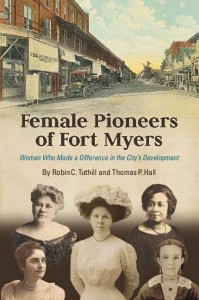 President of the Women's Media Center, summarizing the report's findings. "Our research shows that women, who are more than half of the population, write only a third of the stories. Media tells us our roles in society – it tells us who we are and what we can be. This new report tells us who matters and what is important to media – and it is not women."
Right here in Fort Myers, women's contributions to the town's settlement and early development were similarly marginalized or completely ignored. Dating back to 1948 and beyond, the official version of how Fort Myers was settled and converted between 1873 and the 1930s from a rough-and-tumble frontier cattle town into a tourist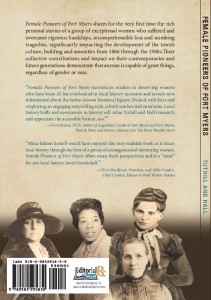 destination that featured world-class hotels, bountiful fishing and unparalleled weather had always centered on the flamboyant and irascible men who built our town – like Cow King and Civil War captain Francis Asbury Hendry, fellow cattleman "Wild Bill" Towles, battling bankers/developers Harvie Heitman and Walter Langford, and hardware magnate and hotelier W.P. Franklin. While the women of that era also played pivotal parts in the town's early development, their roles, if mentioned at all, were generally relegated to footnotes or parentheticals in the exploits of their male counterparts.
In Female Pioneers, the previously untold and all but forgotten tales of the women who saved Fort Myers from abandonment and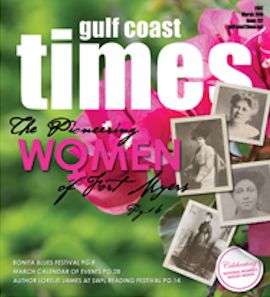 influenced the town's buildings, topography, culture and amenities from 1866 through the mid-1900s are related in a clear, easy-to-read conversational style, supplemented by rare historical photographs and artwork rendered by three local artists. But Female Pioneers of Fort Myers does more than just give a fuller and more balanced version of our local history. It also provides inspirational stories at a time when girls and boys, young women and men of all ages are desperately searching for positive female role models. And what better role models are there for our local youth than the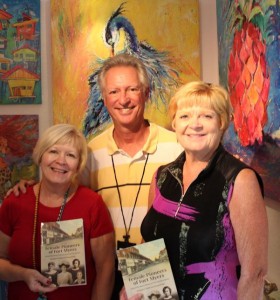 women from our collective past who were actually responsible for settling, saving and building our town?
But on the book's first anniversary, a new study reminds us all of the disparity between men and women when it comes to business opportunities and equal pay. Statistics from the Institute for Women's Policy Research shows women trailing men in business ownership by a 2:1 margin, and significant numbers of women living below the poverty line right here in Southwest Florida. For example, only 34.4 percent of Lee County businesses are owned by women, and the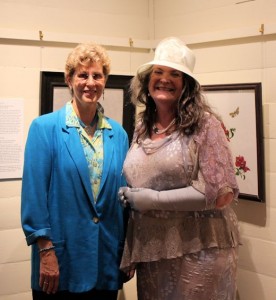 percentages are even lower in Collier and Charlotte counties. [Read WINK's story here.] So changing perceptions and expectations of what women are capable of and who and what they can be remains a priority. Female Pioneers reminds us that but for our early female pioneers, there would not be a Fort Myers as we know it today.
Southwest Florida author, essayist and Florida News-Press writer Amy Bennett Williams wrote the book's Forward. Mayor Randy Henderson, author and River Weekly local history columnist Gerri Reaves, Edison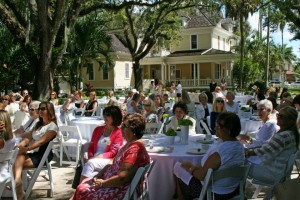 Ford CEO and President Chris Pendleton and Edison Ford Chief Curator Mike Cosden, Dared to Dream author Doris Weatherford and former Mound House director and local archaeologist/anthropologist/historian Theresa Schober all provided "back cover" endorsements for the book.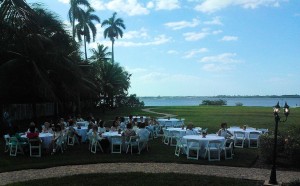 If you haven't procured and read a copy of the book yet, you can find more information about the book here. And scroll down if you'd like to attend a presentation on the subject. Tuthill and Hall have several speaking engagements in 2017 already booked.
______________________________________________________________
Tuthill and Hall seeking additional 2017 speaking engagements for 'Female Pioneers of Fort Myers' (02-03-17)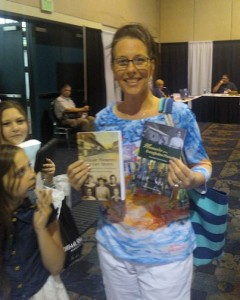 In Female Pioneers of Fort Myers: Women Who Made a Difference in the City's Development, Robin Tuthill and Tom Hall bring to the forefront the everyday female leaders who helped settle Fort Myers in the months following the end of the Civil War and then worked to transform the rough-and-tumble cow town that it became in the last third of the 19th century into a modern-day cultural and tourist destination. The book shares the rich personal stories of a group of exceptional women who suffered and overcame rigorous hardships, incomprehensible loss and numbing tragedies to create dynamic legacies. Their collective contributions and impact on
their contemporaries and future generations demonstrate that anyone is capable of great things, regardless of gender, race, or any other personal attribute that falls outside the culturally perceived "norm."
To help popularize the previously-untold stories of Fort Myers female pioneers, Tuthill and Hall will be giving presentations and appearing at book signings throughout Southwest Florida in 2017.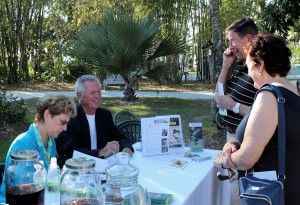 Here's what they have scheduled so far:
Wednesday, January 25, 2017:  Covenant Presbyterian Church; 9:30 breakfast, 10:00 program. For more information, please contact Mary Lee Mann at 239-694-1901 or MannFarmGirl@aol.com.
Friday, February 10, 2017: at the Lakes Regional Library on Gladiolus and Bass in Fort Myers (15290 Bass Road, Fort Myers 33919), where Tuthill and Hall will give a presentation and sign books for the Friends of Lakes Regional Library beginning at 1:00 p.m. following the Friends of the Library monthly meeting from 11:30-12:00 and box lunch from noon to 1:00 p.m. This program is free and open to the public. The Friends of the Library's full author schedule is posted at www.friendsoflakeslibrary.org. For more information, please contact Cindy Ahrens at cindyahrens@netzero.net.
Saturday, February 18, 2017:  Robin and Tom will be participating in the Annette's Beach Book Nook parking lot sale.
Tuesday, March 14, 2017: Breckenridge, 1:00 pm. Power Point presentation by Robin and Tom. For more information, please contact: Colleen Brady at 618-581-6732 or chawkinsbrady@gmail.com
Additional events and venues are in the planning stages, so refer back to Art Southwest Florida periodically for new places, dates and times. And if you would like to schedule a presentation and book signing event, please email me at tom@artswfl.com, call me on my cell at 239-691-2292 or contact Editorial Rx Press Editor and Publisher Deb Whippen. You may reach her by telephone at 239-217-0704 or leave her message on Editorial Rx Press' website.
____________________________________________________________________
Portion of proceeds from sale of 'Female Pioneers of Fort Myers' to go to PACE Center for Girls (02-03-17)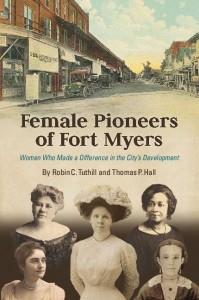 Female Pioneers of Fort Myers: Women Who Make a Difference in the City's Development is on sale now on Amazon, Editorial Rx Press, and the Edison Ford Winter Estates. A portion of the proceeds from the sale of each book is being donated to PACE Center for Girls.
PACE Center for Girls is a non-residential, gender-specific program for girls aged 11 to 17 who are failing in school, burdened by unhealthy relationships, combatting histories of abuse, and facing a wide range of other serious risks, including involvement in the juvenile justice system. Since opening in Jacksonville in 1985, PACE has changed the life trajectory of more than 37,000 girls. Today, it operates 19 centers throughout Florida that serve over 2,000 girls each year. PACE values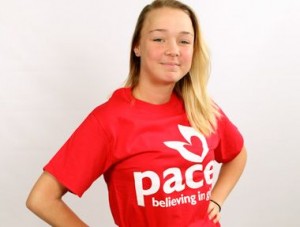 all girls and young women, believing each one deserves an opportunity to find her voice, achieve her potential, and celebrate a life defined by responsibility, dignity, serenity and grace.
The organization attributes its success to a researched-based counseling and support model that provides each participant with an individually-tailored mix of social services and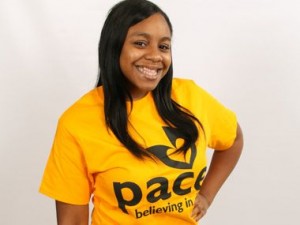 academic instruction that takes into account how girls actually learn and develop. This model emphasizes goal-setting with an ongoing assessment and improvement process designed to identify each girl's strengths and challenges. Community volunteer and service-learning opportunities help girls develop a strong connection with their local community, and individual and group counseling services provide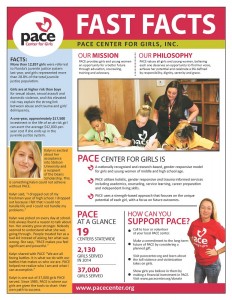 each girl with the tools she needs to respond to the specific obstacles she faces, including peer pressure, family conflict, boy drama and victimization or abuse.
With a demonstrated record of success, the PACE model is now regarded as an effective alternative to institutionalization or incarceration for girls. In fact, PACE is today recognized by the Annie E. Casey Foundation, Children's Defense Fund, National Mental Health Association, National Council on Crime and Delinquency, and the Office of Juvenile Justice and Delinquency Prevention as a national model for reducing recidivism and improving school success, employment and self-sufficiency among girls. Referrals are made by parents, other agencies, zoned schools, and the Department of Juvenile Justice, and the average length of stay is just 9-15 months.
For more information about PACE Center for Girls, please visit http://www.pacecenter.org.
___________________________________________
News-Press' Amy Bennett Williams comments on 'Female Pioneers of Fort Myers' (02-03-17)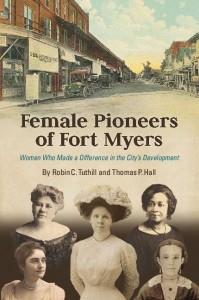 Amy Bennett Williams wrote the Forward for Female Pioneers of Fort Myers: Women Who Made a Difference in the City's Development, which was released by publisher Editorial Rx Press roughly one year ago (on December 6, 2106). Here's part of what she had to say about the book:
"They wrestled tarpon, started hospitals and bred hibiscus. Shopkeepers and beauticians, socialites and teachers, the women celebrated in Female Pioneers of Fort Myers: Women Who Made a Difference in the City's Development may have had wildly different lives and times, but each helped forge this vibrant subtropical city.
"Some of their names are familiar to residents, who pass them daily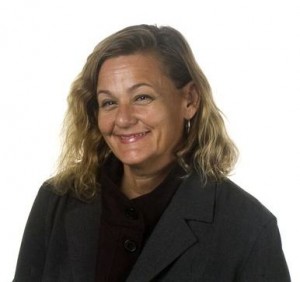 on street signs or cultural centers. Others will likely be new to readers, no matter how versed they are in area history. One of the distinct pleasures of this book is discovering the ways this diverse corps of women contributed to the City of Palms. Authors Robin C. Tuthill and Thomas P. Hall sketch vivid biographies of more than 20 trailblazing women who left their mark on Fort Myers, weaving together a portrait of female achievement that completes the often male-centrically lopsided versions of the region's history.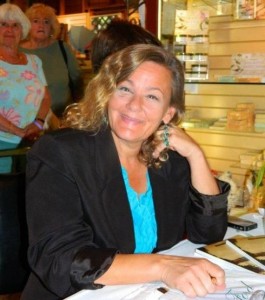 "One of media's most important duties is to make the past real – and riveting – for contemporary consumers. In the nearly three decades I've written for the Fort Myers News-Press, I've tried to contribute to that effort, and along the way, I've had the honor of knowing several of the women highlighted in these pages, and the pleasure of researching others. To have them gathered in one place as they are here is a gift to any student of the past and to generations to come."
There's more. The penultimate storyteller, Amy has much more to say in the Foreward to the book. But you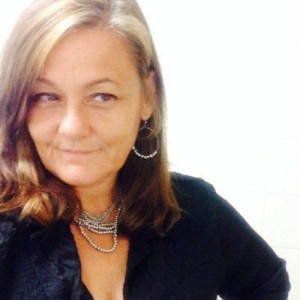 have to buy a copy to read the rest of the Foreward and delight in the stories contained therein just like Amy Bennett Williams has. The book is available on Amazon, at Editorial Rx Press and in the Edison Ford Winter Estates' gift shops.
Amy Bennett Williams touches our hearts each week with a special Essay heard on NPR affiliate WGCU. From the beauty found in Southwest Florida to heart-warming stories of family, friends and neighbors, her essays take us around our community and often into our past. Her commentaries extol the beauty found in the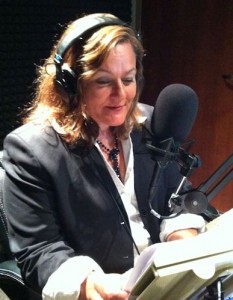 commonplace objects and places – and are delivered with a touch of tenderness.
Williams is a long-time writer for The News-Press. She came to the News-Press in 1988 as an ashtray-emptying, obituary-writing clerk/reporter, and has gone on to cover everything from cake contests to tuberculosis outbreaks. In addition to writing features and news articles, Williams helped conceive the paper's weekly Tropicalia magazine, where her column, Field Notes appears. She's also author of the pictorial history book, "Along the Caloosahatchee" and is at work on another. She and her husband, Roger, also a writer, live in rural Alva with their two sons and an ever-changing menagerie.
____________________________________________________________________________
Here's what Mayor Randy Henderson says about 'Female Pioneers of Fort Myers' (02-03-17)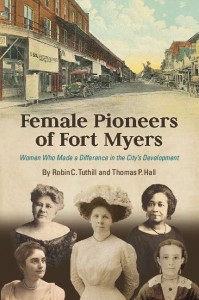 Here's what Mayor Randy Henderson has to say about Female Pioneers of Fort Myers: Women Who Made a Difference in the City's Development: "In my world, I cannot imagine being denied the opportunity to work side by side with smart, dedicated women. Veronica Sapp Shoemaker served as a mentor and colleague in our work together on the Fort Myers City Council. So it is indeed fitting that in Female Pioneers of Fort Myers, Tuthill and Hall offer up to us all the example and legacy of our town's outstanding early women leaders. Priceless."
Mayor Henderson has been a Fort Myers resident for 37 years. He was born and raised in North Carolina, where he graduated from Mars Hill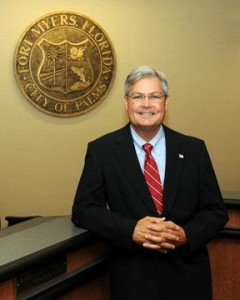 College in 1979 with a degree in business administration. After graduation, he embarked upon a career in banking and worked his way up to a vice president position.
Since 1986, he has served as CEO of the family-owned real estate firm Corbin Henderson Company. He is a board member of the Lee County Horizon Council, a private-public economic development partnership seeking to improve the local business environment, retain and encourage the expansion of existing businesses, and attract new and diversified employers, and was appointed to the Board of Directors at Encore Bank in January of 2015.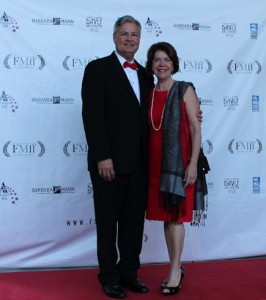 He has been happily married to his wife Ginny for 37 years and has 3 adult children: sons, Marcus and Alex, and daughter, Laura Fraser and son-in-law, Jay Fraser with newest addition granddaughter, Virginia Ann Fraser. Mayor Henderson is a private pilot and enjoys flying both for business and personal pleasure. He enjoys time with family and is an avid fisherman.
Written by local authors Robin Tuthill and Tom Hall, Female Pioneers of Fort Myers is available on Amazon, through the book's publisher, Editorial Rx Press, and in the Edison Ford Winter Estates gift shops.
________________________________________________________
Local historian, author and River Weekly columnist Gerri Reaves on 'Female Pioneers of Fort Myers' (02-03-17)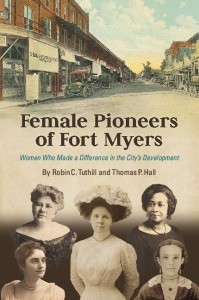 Here's what Gerri Reaves has to say about Female Pioneers of Fort Myers: Women Who Made a Difference in the City's Development: "Female Pioneers of Fort Myers introduces readers to deserving women who have been all but overlooked in local history accounts and reveals new information about the better known historical figures. Packed with facts and employing an engaging storytelling style, it both teaches and entertains. Local history buffs and newcomers to history will value Tuthill and Hall's research and appreciate the accessible style too."
Gerri Reaves is a local historian, published author and weekly contributor to the popular Fort Myers publication, The River Weekly News. She has served as Board President of the Southwest Florida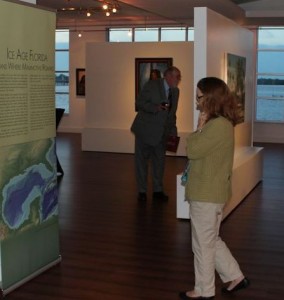 Historical Society. Her books include Legendary Locals of Fort Myers (Arcadia Press, 2013), Fort Myers: Then and Now (Arcadia Press, 2008) and Mapping the Private Geography: Autobiography, Identity and America (2000). All three books are available on Amazon and her two latest publications can be found in area bookstores.
Whether you are a local history lover or just love to be inspired by real-life stories about strong women from our collective past, stay tuned for more details about Female Pioneers of Fort Myers: Women Who Made a Difference in the City's Development.
________________________________________________________________________
Edison Ford President and Chief Curator weigh in on 'Female Pioneers of Fort Myers' (02-03-17)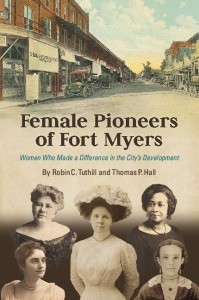 Here's what Chris Pendleton and Mike Cosden have to say about Female Pioneers of Fort Myers: Women Who Made a Difference in the City's Development:  "Mina Edison herself would have enjoyed this very readable book as it traces local history through the lives of a group of courageous and interesting women. Female Pioneers of Fort Myers offers many fresh perspectives and is a must read for any local history lover's bookshelf."
Pendleton has been President/ CEO of Edison & Ford Winter Estates in Fort Myers, Florida since 2001. Prior to that, Chris directed museums and historic sites in Florida, Virginia, North and South Carolina since 1977. She has been active in the museum profession for over 30 years,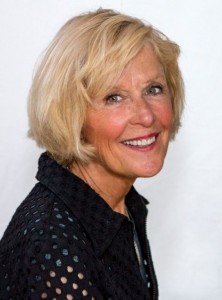 including various accrediting and assessment teams for the American Association of Museums, grant review panels for the State of Florida and national agencies, and various statewide museum boards and organizations such as the Florida Trust for Historic Preservation and VISIT FLORIDA.   Her professional expertise has been in institutional planning, constructions, restoration and business expansion.   Pendleton's foremost concentration at the Edison & Ford Winter Estates has been the direction of the major restoration of the historic buildings, as well as transition from a publicly managed city attraction to a private non-for-profit corporation. This focus has included professional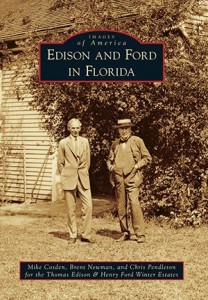 standards, diversification of community and public programs, business analysis, grant and funding growth, restoration and master planning for site and operational expansion.
In 2015, Chris was appointed to serve on the VISIT FLORIDA'S Cultural, Heritage, Rural and Nature (CHRN) Committee for a term that ran through June 30, 2016. This committee works with VISIT FLORIDA to develop and promote the growing segments of nature-based tourism, cultural heritage and rural tourism to increase Florida visitors and promote extended stays for greater economic benefit and quality of life for all areas of the state.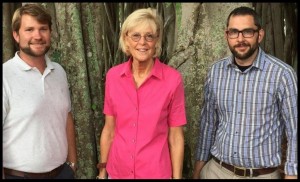 Mike Cosden (far right) is the Chief Curator at the Edison &Ford Winter Estates, and is responsible for managing the archival collections and research library. He has spent the last 3 years conducting primary research on Thomas Edison's Botanical Laboratory, which recently received National Historic Chemical Landmark status. Mr. Cosden is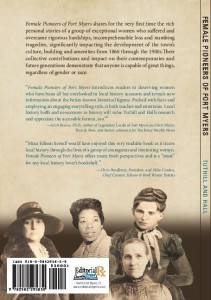 currently assisting with the development of a new exhibit about Edison's quest to find a natural source of rubber. Prior to his work at the Estates, Mike earned his Masters degree in Library &Information Science from the University of South Florida.
Like Tuthill and Hall, Pendleton and Cosden have teamed up with fellow Edison Ford Curator Brent Newman to publish a book that contributes to our understanding of local history. Released just last month, their book is titled Edison and Ford in Florida, and it includes a comprehensive look at the impact of the two friends, inventors and entrepreneurs in Florida. The book contains previously-unseen photographs from the Edison Ford archives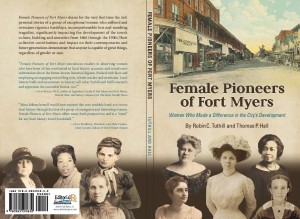 and other historic sites, artifacts from both the Edison and Ford families, as well as newly uncovered information about the history of both Estates and restoration work. The book's introduction traces the inventors from birth through important dates in their lives, such as Edison's arrival in Fort Myers in 1885. Published by Arcadia Press, Edison and Ford in Florida is available for purchase in the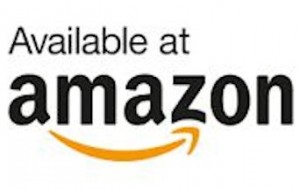 Edison Ford Winter Estates' Museum Store, the Ford Cottage Shoppe, the Edison Ford Shop at Bell Tower Shops and many other retail outlets.
Given the foregoing, authors Robin Tuthill and Tom Hall are both pleased and honored to have the endorsement of Pendleton and Cosden and have included their kind words on the back cover of Female Pioneers of Fort Myers, which is now available on Amazon.com.
_____________________________________________________________________________________
Women's author Doris Weatherford dishes on 'Female Pioneers of Fort Myers' (02-03-17)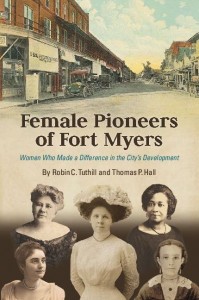 Here's what author Doris Weatherford has to say about Female Pioneers of Fort Myers: Women Who Made a Difference in the City's Development:  "Female Pioneers of Fort Myers is an excellent addition to modern attempts to correct a lapse of legacy in Florida's past. Authors Tuthill and Hall bring alive the courage and ambition of some two dozen women who settled Fort Myers when it was a wilderness. Their prose is lively, and their facts are accurate. I highly recommend this book."
Doris Weatherford is a recognized expert and acclaimed author in the field of women's history. An adjunct professor at the University of South Florida, she is active in the political arena and has been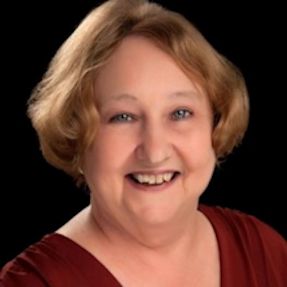 extensively recognized for her contributions to the field of women's studies. In 1995, she received one of five awards conferred by the Florida Commission on Human Relations at Florida's Annual Civil Rights Conference, and in 1994, she received the National Order of Women Legislators Hall of Fame Award. She is listed in The World Who's Who of Women, 1996, Who's Who of American Women, 1990 plus future editions, and Who's Who in America, 46th Edition, 1990.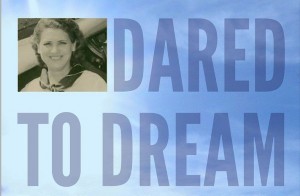 Her credits include They Dared to Dream: Florida Women Who Shaped History (published by the University Press of Florida), A History of the American Suffragist Movement and Milestones: A Chronology of American Women's History (Facts On File, 1997, now in its second printing), American Women's History: An A-Z of People,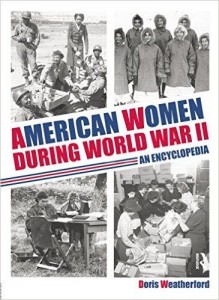 Organizations, Issues and Events (Prentice-Hall, 1994), Weatherford's American Women in World War II (published by Facts On File in 1990 and currently being translated into Japanese), Foreign and Female: Immigrant Women in America, 1840-1920 and entries in Scribner's Dictionary of American Biography, 1994 and 1995.
Written by local authors Robin Tuthill and Tom Hall, Female Pioneers of Fort Myers is available on Amazon, through the book's publisher, Editorial Rx Press, and at the Edison Ford Winter Estates' gift shops, including its store in the Bell Tower Mall.
_______________________________________________________________
Archaeologist Theresa Schober weighs in on 'Female Pioneers of Fort Myers' (02-03-17)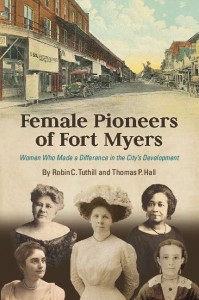 This is what Theresa Schober has to say about Female Pioneers of Fort Myers: Women Who Made a Difference in the City's Development: "In Female Pioneers of Fort Myers, Robin Tuthill and Tom Hall glean the dusty shelves of archives and pull out old family albums to show us that community histories are far from static or concrete, but continue to emerge. They chisel away at the foundations of this city, giving voice to a new set of trailblazers, who happen to be women, and craft a more intricate narrative of Fort Myers than the tales so often told."
Theresa Schober is an archaeologist, anthropologist, cultural resource consultant and local historian. In the latter capacity, she has played an instrumental role in familiarizing area residents and visitors with the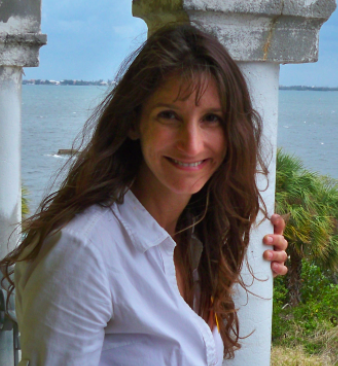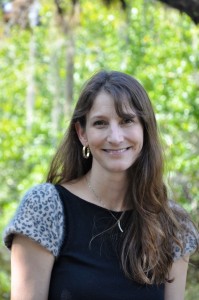 culture and societal structure of the Calusa Indians, who reigned supreme in the lands of present-day Southwest Florida between 1,100 and 1,700 A.D.  but whose settlements in this area date back as far as 4,000 B.C. She is best known in Southwest Florida for her groundbreaking efforts to restore and develop the exhibitions at Mound House and Newton Park on Fort Myers Beach from 1998 to 2005. During her seven-year tenure as the director of Mound House, she secured $4 million for educational, exhibit and historic preservation initiatives and received two awards from the Florida Trust for Historic Preservation. She presented much of the research she did and data that she obtained in a multi-media art exhibition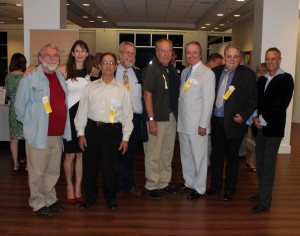 titled ArtCalusa: Reflections on Representation, which opened in the City Pier Building in the downtown Fort Myers River District on November 1, 2013, and traveled throughout the State of Florida during much of 2014 and 2015.
Canadian born, Theresa spent her childhood visiting ghost towns across the United States and Canada with her father, Frank Schober. She received archaeology and anthropology degrees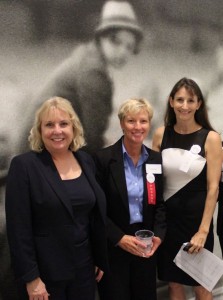 from the Universities of Calgary and Illinois, and has just completed work on her Ph.D. at the University of Florida. Before coming to Florida in 1998, Schober participated in or directed archaeological excavations in Canada, Mexico and Panama.
Schober has served as Vice President of the Florida Anthropological Society and of the Archaeological Research Cooperative, a member of the Lee County Historical Preservation Board, and a member and vice-president of the Trail of Florida's Indian Heritage. Most recently, she has coordinated a two-year programming partnership between the Lee Trust for Historic Preservation and the Florida Humanities Council that explored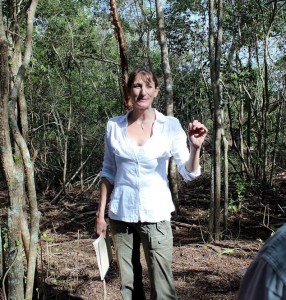 representations of the past entitled Making History Memorable and she is in the process of completing work as Executive Producer of a documentary film about the capital of the Calusa nation on Mound Key for the Friends of Koreshan State Historic Site.
Given her illustrious background and impressive credentials, authors Robin Tuthill and Tom Hall together with publisher Deb Whippen of Editorial Rx Press, were overjoyed to have Ms. Schober's encouragement, support and endorsement of Female Pioneers of Fort Myers.
________________________________________________
Spotlight on 'Female Pioneers" publisher, Deb Whippen (02-03-17)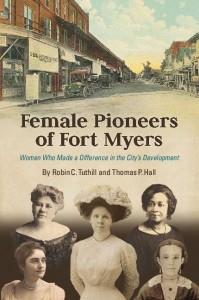 Female Pioneers of Fort Myers: Women Who Made a Difference in the City's Development is available right now on Amazon, the publisher's website, and in the gift shops at the Edison & Ford Winter Estates and Edison Ford Shoppe at Bell Tower. The book's publisher is Editorial Rx Press. North Fort Myers resident Deb Whippen is the publisher/editor.
Whippen got her first taste of historical publishing when she teamed up in 2010 with author Gertrude Petersen Winne and editor Patricia Winne Adams to publish the popular and highly successful tome, Memoirs of an Everglades Pioneer. So she was receptive and motivated when Tuthill pitched the idea for a book about the gritty women who helped settle Fort Myers and transform it from a rough-and-tumble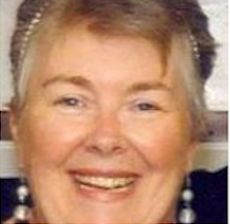 cow town into an inviting winter retreat for late 19th century industrialists, inventors and tourists.
While Whippen sees a bright future when it comes to historical and niche biographical offerings, her expertise is actually in the field of medical writing and education. Since 1984, she has been at the forefront of medical publishing and association management. In this regard, she has served as managing editor and executive editor of the leading peer-reviewed journal for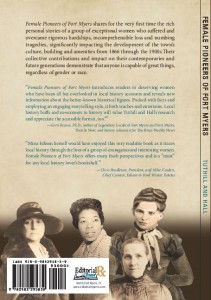 oncologists, the Journal of Clinical Oncology. She is currently the Managaing Editor for the Society of Surgical Oncology. A results-oriented publishing professional with proven accomplishments in supporting scientific-technical-medical publications, programs and products, Deborah was also instrumental in the strategic planning, development and marketing of curricula, self-study projects and other educational products at ASCO, where she was employed for 18 years.
In 2005, Deborah established Whippen Consulting. Two years later, she merged Whippen Consulting with Editorial Rx, Inc., assuming the position of Vice President to help provide a broader range of services to clients. Deborah also oversees Editorial Rx's affiliated publishing company, Editorial Rx Press, as publisher and editor.
Whippen enthusiastically embraces new technology and routinely uses social media, including Twitter and Facebook, to network within the health care, medical communication and publishing communities, and has managed the development of applications to bring print publications to mobile device users. Deborah is an engaging speaker and has been invited to share her knowledge of publishing and social media at local events.
Deborah earned a bachelor's degree in anthropology and English, graduating cum laude from the University of Massachusetts, Boston, and completed postgraduate coursework in the Master of Science in Publications program at New York University in New York City.
_________________________________________________________________
Spotlight on 'Female Pioneers of Fort Myers' co-author Robin Tuthill (02-03-17)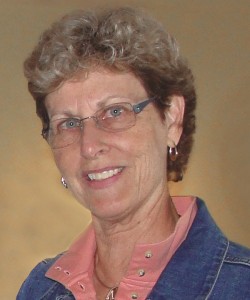 Now available on Amazon and at Editorial Rx Press is Female Pioneers of Fort Myers: Women Who Made a Difference in the City's Development by Robin C. Tuthill and Tom Hall. Tuthill has been a writer and editor since 1980, working primarily in newspaper and magazine feature writing, medical writing/editing, and academic writing/editing.
Five years after completing a 7-day "Life and Career Renewal" Outward Bound in her late 30s, Robin earned a master's degree in religious studies at the University of South Florida. She taught classes in comparative religion; created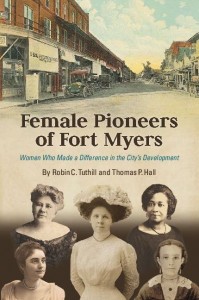 the inaugural issue of The Journal of the Society for the Study of Metaphysical Religion (JSSMR), an international academic journal; and authored four editions of the Instructor's Manual and Test Questions that accompanied World Religions Today, a college textbook published by Oxford University Press.
Robin facilitated "Freeing the Writer Within" classes and ongoing writing groups from 1995-2015. In the creative writing workshop that she developed, she witnessed over and over again the strength and confidence that come from self-discovery as participants wrote and shared their stories. She believes that the power of the written word to achieve self-transformation cannot be over-estimated.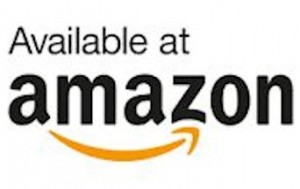 Robin holds a bachelor's degree in English from Purdue University and master's degrees in education and religious studies from the University of South Florida. She was born and raised in St. Petersburg, Florida into a family that spent weekends boating and fishing in the waters of Tampa Bay and the Gulf of Mexico. Robin lives in North Fort Myers, where she continues to write and enjoy Florida's natural beauty.