Here's what's happening July 15-21, 2017
Wanna know what's happening in the arts, independent film or theater here in Southwest Florida? Well, this is what's happening between July 15 and July 21, 2017:
Artist Christine Reichow juried into 49th Watercolor West International Juried Exhibit (07-21-17)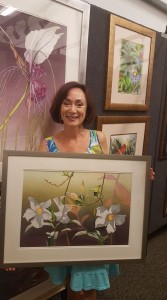 This just in. Christine Reichow just received the news that her painting, Luminosity, has been accepted into the 49th Watercolor West International Juried Exhibition in Brea, California.
Watercolor West promotes the worldwide appreciation for and the use of purely transparent watercolor in fine art. One of the way in which Watercolor West accomplishes this lofty objective is by sponsoring an international open juried exhibition for transparent watercolor paintings each year. Other initiatives in this regard include offering educational workshops and organizing demonstrations on the use of transparent watercolors by leading artists, sponsoring scholarships that will promote the appreciation for the beauty and relevance of transparent watercolors, and keeping both its membership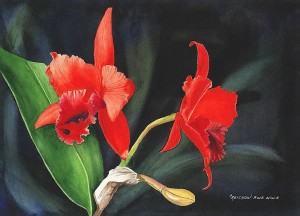 and the public informed through an interactive website which includes a quarterly newsletter and all pertinent information about the exhibits, the demonstrations, the workshops and current events.
Reichow is known both nationally and abroad for floral and wildlife compositions that convey her intimate and deeply-felt love for the delicacy and serenity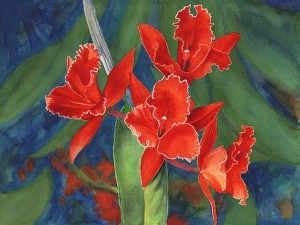 of the natural world that surrounds her. Both her floral and naturalist paintings have appeared on the cover of Watercolor Magic, Sunshine Artist Magazine, Florida Women's Digest and Natural Awakenings and been featured in The Artists Magazine, Wildlife Art Magazine and Bonita Living. Her prints and original watercolors are showcased in collections at Shadow Wood Preserve Clubhouse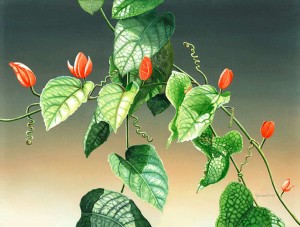 in Fort Myers, Florida Bear's Paw Clubhouse in Naples, Audubon's Corkscrew Swamp Sanctuary, and Monarch Beach Hotel in Santa Monica, California.
Christine is a member of the American Watercolor Society, Florida Watercolor Society, Watercolor West, and Transparent Watercolor Society, as well as a signature member of the National Watercolor Society.
"This will be the year that I will become a Signature Member," states Christine. "Thanks go to juror John Salminen for recognizing my work. California here I come!
____________________________________________________
Spotlight on mosaic murals in the lobby of Alico Arena (07-21-17)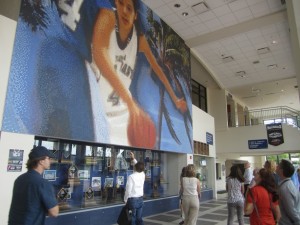 Located in the interior lobby of Alico Arena are three mosaics that are part of the Florida Gulf Coast University public are collection. Titled Competition, Pitcher and Three Athletes, the murals portray images of FGCU athletes Patrick Stubbe (baseball), Jennifer Santana (women's basketball), Adam Gary (men's golf) and Kristin Foelgner (women's tennis). Created by nationally-acclaimed muralist Mike Mandel, these public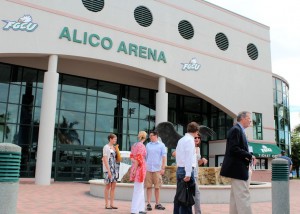 artworks combine the lush landscape of the Everglades environment with the social activity inherent in an arena. Their expression of gesture and body language evokes the physical grace, coordination and determination implicit in collegiate baseball, basketball, golf and tennis. The designs pay tribute to the virtues of university athletics by recognizing the student athletes who participate in them.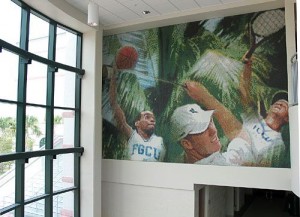 The mosaic murals are installed on the central, west and east walls of the lobby. The central panel stands 17.5 feet high by 26 feet wide. The other two panels are 16 feet high by 20 feet wide. Mandel created the mosaics with one-inch unglazed porcelain and glass tiles from both domestic and international sources that require low maintenance, are water resistant, fire resistant,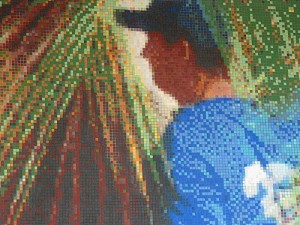 and extremely durable. The tiles incorporate some 90 separate colors. The Florida Arts Council commissioned the artwork on June 3, 2003 pursuant to the Art in State Buildings Program, which mandated an allocation for public art of one-half of one percent of the construction budget for the Alico Arena or $100,000. Mandel visited Alico Arena on March 24, 2004 for final inspection of the completed project.
Please click here for the rest of this profile.
_____________________________________________________________________
Revisiting Art Southwest Florida's profile of FGCU public artwork 'Cosmos' (07-21-17)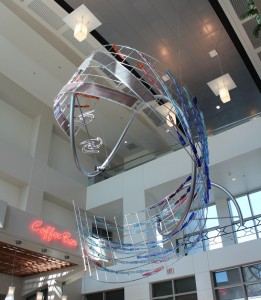 Hanging in Howard Hall on the Florida Gulf Coast University campus is a public artwork titled Cosmos. Representing "an abstract colorful cosmos of hypothetical stars and galaxies," the 15-foot-tall by 21-foot-wide modernist sculpture is comprised of recycled glass bottles and solar-powered electrical components stitched onto a framework of steel and welded aluminum that is suspended by stainless steel cables from beams overhead at three points of attachment.
From the white tiled floor of the student coffee bar, the piece does convey the look and feel of a galaxy of glass bottles floating upward in space like stars and cosmic bodies. However, viewed from the second floor mezzanine, the piece takes on a more dynamic and dramatic aspect, as if the assortment of midnight blue, green, purple, and rose bottles are being sucked into the vortex of some unseen black hole, a suggestion that is accentuated by the curlicues at either end of the central curved steel superstructure.
Please click here to continue reading this profile.
___________________________________________________________________
Monumental sculptor Harry McDaniel's 'Beacons' profiled on ARTSWFL (07-21-17)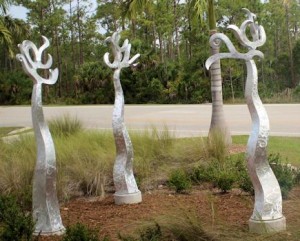 Beacons consists of three 10-foot-high by 4-foot-wide brushed aluminum kinetic sculptures created by metal sculptor Harry McDaniel. Enabled by stainless steel ball bearings, the tops have "branches that spin in the wind." According to the artist, the tapering upright forms of each piece are suggestive of the lighthouses that can be seen in various places along the west coast of Florida. As the top sections move in the wind, they reflect light in all directions as do the "beacons" of a lighthouse.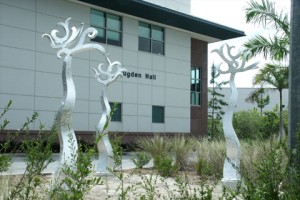 The grouping is located in a landscaped area near the drop-off entry circle/overhang area of Sugden Hall that is similar to a drop-off area that is found at a resort.
Beacons is part of the Florida Art in Public Buildings program, an initiative started in 1979 pursuant to section 255.043 of the Florida Statutes, which earmarks 0ne-half of one percent of the amount the legislature appropriates for the construction of state buildings for the acquisition of public artworks. It was installed in 2012 at a cost of $20,650.
To read about the sculptor and the three Gulf Coast lighthouses, please click here.
_________________________________________________________________________
Naples Art Association accepting applications for 30th Annual Downtown Naples Festival of the Arts (07-20-17)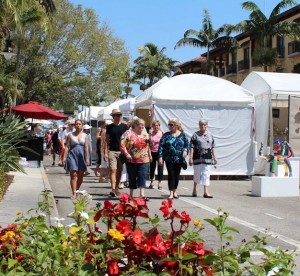 The Naples Art Association is currently accepting applications for inclusion in its three outstanding outdoor art festivals, The Downtown Naples New Year's Weekend Art Fair, Naples National Art Festival and The Downtown Naples Festival of the Arts.
The 30th Annual Downtown Naples Festival of the Arts is one of the last major art festivals of the winter season and a favorite festival for artists, art enthusiasts and collectors. If you would like to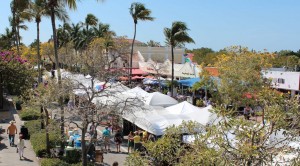 exhibit in this show, here's what you will need to know:
Dates: Saturday and Sunday, March 24-25, 2018
Festival Hours: Saturday: 10 a.m. – 6 p.m.; Sunday: 10 a.m. – 5 p.m.
Location: 5th Avenue South, Downtown Naples
Accept 254 artists max
Application fee: $25
Booth fee: $450 for 10×10
Cancellation refund policy: Full refund: 02/03/17; 50% refund: 02/20/17
Set up specifics: 4 a.m., early morning set up only;
On street set up in quads: No electrical
Application deadline: 12/08/17
Jury Process begins: 12/08/17
Status Notification: 12/29/17
Booth Fee Due: 1/19/18
Artist Info Sent: 02/23/18
Wait List Acceptance: 01/16/18
Application available online at

juriedartservices.com

beginning June 1, 2017
___________________________________________________________________________
Naples Art Association accepting applications for Naples National Art Festival (07-20-17)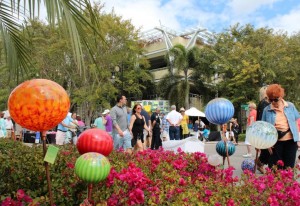 The Naples Art Association is currently accepting applications for inclusion in its three outstanding outdoor art festivals, The Downtown Naples New Year's Art Fair, Naples National Art Festival and The Downtown Naples Festival of the Arts.
Naples National is consistently voted among the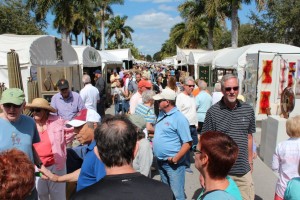 top 25 art festivals in the country by Sunshine Artist Magazine. As one of the oldest festivals in Collier County, Naples National is counted by the local community as among its premiere, must–see events, thanks to the high quality of art, the engaging personalities of the artists and the festive atmosphere.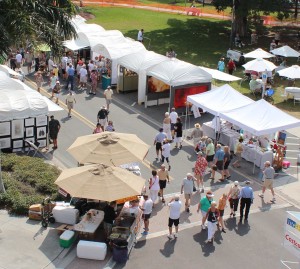 If you are interested in exhibiting in the 39th Annual Naples National Art Festival, here's what you will need to know:
Dates: Saturday & Sunday, February 24-25, 2018
Festival Hours: 10 a.m. – 5 p.m.
Location: Cambier Park & 8th Street South, downtown Naples
Accept 270 artists max
Application fee: $25
Booth fee: $475 for 10×10
Cancellation refund policy: Full refund: 1/12/18; 50% refund: 2/03/18
Set up specifics: Friday set up on 2/23,
Park and street setting
Application deadline: 10/30/17
Jury Process begins: 11/10/17
Status Notification: 11/27/17
Booth Fee Due: 12/15/17
Artist Info Sent: 01/21/18
Wait List Acceptance: 12/10/17
Application available online at juriedartservices.com beginning June 1, 2017
_____________________________________________________________________________________________
Naples Art Association now accepting applications for 22nd Annual Downtown Naples New Year's Art Fair (07-20-17)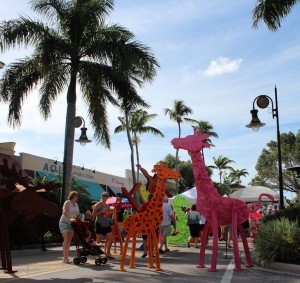 The Naples Art Association is currently accepting applications for inclusion in its three outstanding outdoor art festivals, The Downtown Naples New Year's Art Fair, Naples National Art Festival and The Downtown Naples Festival of the Arts.
Start your new year off in sunny Florida. New opportunities await you at the 22nd Annual Downtown Naples New Year's Art Fair. This fine art festival draws professional artists from around the country and is ranked as one of the 100 Best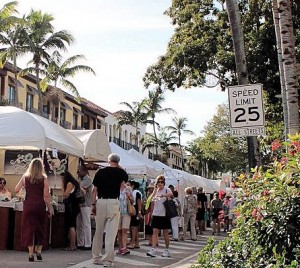 Fine Art Shows in the U.S. by Sunshine Artist Magazine.
If you are interested in exhibiting at this show, here's what you will need to know:
Dates: Saturday and Sunday, January 6-7, 2018
Festival Hours: 10 a.m. – 5 p.m.
Location: 5th Avenue South, Downtown Naples
Accept 254 artists max
Application fee: $25
Booth fee: $450 for 10×10
Cancellation refund policy: Full refund: 11/25/17; 50% refund: 12/05/17
Set up specifics: 4 a.m. early morning set up only: On street set up in quads; No electrical
Application deadline: 09/11/17
Jury Process begins: 09/22/17
Status Notification: 10/02/17
Booth Fee Due: 10/25/17
Artist Info Sent: 12/01/17
Wait List Acceptance: 10/21/17
Application available online at

juriedartservices.com

beginning June 1, 2017
___________________________________________________________________
Naples Art Ass'n. accepting submissions for next season's Art in the Park (07-20-17)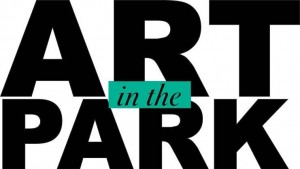 Are you ready for the 2017-2018 season of Art in the Park? The Naples Art Association (NAA) proudly connects artists with art shoppers in another terrific season of Art in the Park.
Since 1957, Art in the Park has showcased paintings in oil and acrylics, watercolors, mixed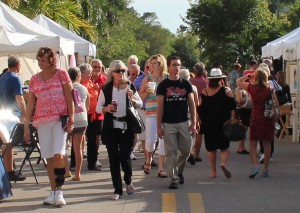 media, photography, sculpture, ceramics, glass art, jewelry and wood-working created by members in good standing of the Naples Art Association. For art lovers, it's a casual, fun-filled venue for meeting local artists and becoming acquainted with their work. It is believed to be the first outdoor art show held in Naples. And the tradition continues for the 2017-2018 art fair and festival season.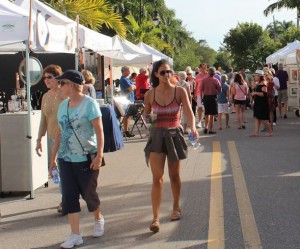 Art in the Park is held between 10:00 a.m. and 4:00 p.m. on the first Saturday of each month from November through April. Because of its long tradition, prestige and the interest and number of people who routinely turn out for the show, many NAA members seek admission to the show. Applicants go through a jury process.
"Art in the Park is a membership opportunity, providing artists a venue to sell and market their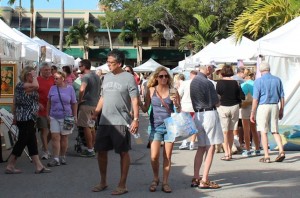 work while broadening their customer base," notes the Naples Art Association in its call to artists for the 2017-2018 season. "It also provides a setting for artists to interact with other artists sharing ideas, industry changes and the camaraderie of creative people. It is an opportunity for both artists and the public to engage in enlightening conversations about art."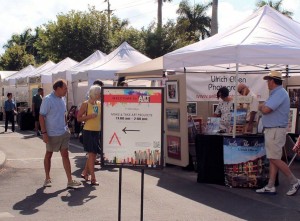 The one-day fair takes place on Park Street adjacent to The von Liebig Art Center in the northwest corner of Cambier Park. Located just a block and a half from historic Fifth Avenue South, Art in the Park is within walking distance of trendy European boutiques, sidewalk cafes and iconic art galleries such as Sheldon Fine Art, Call of Africa's Native Visions Gallery and Shaw Gallery of Fine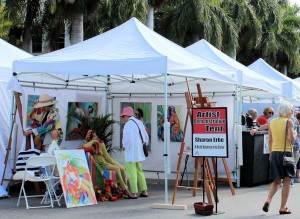 Art. The show is also just three minutes by car from fabled Gallery Row and the Third Street South Gallery District. The January show is also held in conjunction with the Downtown Naples New Year's Art Fair, which will be held next season on Saturday and Sunday, January 6 & 7, 2018.
___________________________________________________________
ArtFest Fort Myers now accepting applications for 2018 festival (07-20-17)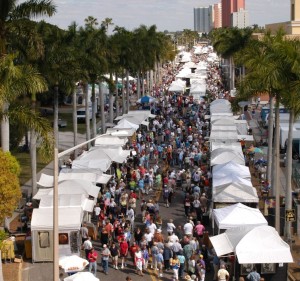 ArtFest Fort Myers is currently accepting applications from professional artists for participation in its 2018 juried show. Featuring the work of 200 artists, ArtFest Fort Myers attracted 90,000 art lovers and collectors to the largest outdoor gallery in Southwest Florida on the first weekend in February in 2017. And attendance continues to grow.
"Creating an artwork-selling festival for artists is the focus of our year-round professional staff, with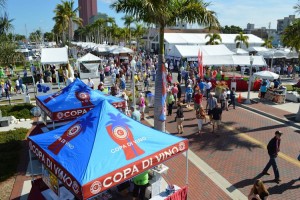 18 years of consistent management," states ArtFest in its Call to Artists. "Targeting art buyers throughout Southwest Florida and beyond – from Marco Island to Sarasota and east to West Palm Beach – our promotional campaign includes all forms of media. We also understand the importance of providing great artist amenities over festival weekend to ensure that our artists are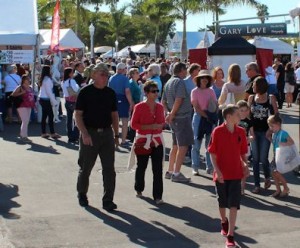 stress free and ready to share their work with our dedicated attendees."
How are festival artists chosen? 
Each October, ArtFest Fort Myers brings together a panel of professional artists who view submitted images and score each applying artist on a range of 1 – 7 points. The artists with the highest scores are then invited to participate in ArtFest.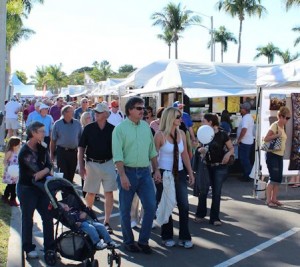 "Our jury panel varies each year but always represents a broad base of expertise with regard to artistic mediums – theirs is the difficult task of evaluating who is the 'best-of–the-best' from the hundreds of artists who wish to join ArtFest Fort Myers!" ArtFest points out. "Our jury process is open to artists and patrons – please contact us for more information."
ArtFest Fort Myers works year-round to produce a creative community celebration that also includes:
Publix Art Yard, an interactive arts/crafts area for children, including a "children only" shopping gallery and youth stage performances
Art Under 20, an exhibition and competition for Lee County high school students, offering cash awards (sponsored by Suncoast Credit Union)
Chalk Block, a weekend high school sidewalk chalk competition mentored by professional chalk artists (sponsored by Truly Nolen Pest Control)
VIP Experience for loyal art patrons who wait all year to make art purchases with us (sponsored by Ron Bucher, Raymond James
The deadline for submissions is September 12. ArtFest takes place in 2018 on February 2, 3 & 4. For Artist Application information, contact ArtFest Fort Myers at 239-768-3602, email info@ArtFestFortMyers.com or visit https://artfestfortmyers.com/artist-info/.
___________________________________________________________________
'It Comes Naturally' – 120 artworks, 63 artists, eight award winners (07-19-17)
It Comes Naturally opened at the Center for Visual Arts Bonita Springs on Friday, July 7. It's a big, well-hung show that contains 120 two and three-dimensional works by 63 emerging and mid-career artists. There are some gorgeous pieces, even among the works that were not singled out for awards by Jack O'Brien. It's definitely worth the time to hop in the car or take an Uber to Old 41 to see the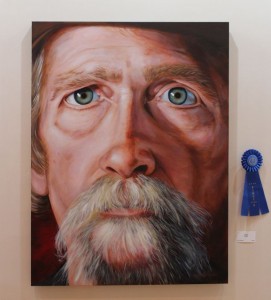 show, which will be on display until July 27.
"Upon first arriving at the Center for the Arts, I was impressed by the large number of entries and wish to thank all the artists who delivered their work at the start of the busy July 4th weekend," states O'Brien, who serves as curator for the Naples Art Association, where he has overseen exhibitions since 2001. "There is a terrific showing of paintings in numerous media, as well as a good number of ceramic works, pastels, alcohol inks, and I was pleased to see an artist who is hand-burnishing mono-prints."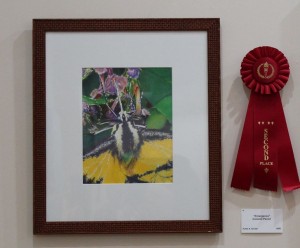 The theme for July's show was anything that occurs naturally. "Nature has many shapes and forms," noted the Center for Visual Arts in its call to artists. "From beach sand to glacial ice, monolithic rock to the leaves of a tree, everything we know and love comes from the earth."
O'Brien took this to heart in evaluating the works submitted for the exhibition.
"I was drawn most to the works that connected me to the joy of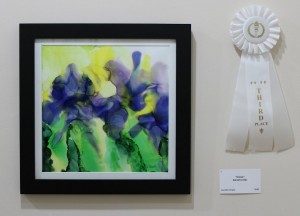 nature or revealed nature's complexity, diversity and mystery."
O'Brien singled out eight works for special recognition:
Best of Show: Knees and Trees – Six Mile Cypress by Patricia Abosch
1st Place: Inside by Dirce Kennedy
2nd Place: Emergence by Ruthe A. Sholler
4th Place: Bird Plate by Faye Ormseth
5th Place: Banana Leaf by Joan Brechin Sonnenberg
6th Place: Babcock Preserve by Tammy Fox
Merit Award: Leo by Eileen Amster
The Center for Visual Arts is located at 26100 Old 41 Road, Bonita Springs, FL 34135. For more information, please telephone 239-495-8989.
_______________________________________________
More on 'It Comes Naturally' juror Jack O'Brien (07-19-17)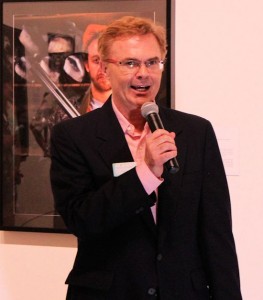 On view through July 27 at the Center for Visual Arts Bonita Springs is It Comes Naturally. It's an exhibition of 120 works by 63 artists revolving around the theme of nature's complexity, diversity and mystery.
Jack O'Brien is curator for the Naples Art Association and the Association's collection of nearly 200 works in all media by artists who have lived in or had a connection to Florida. In addition, he has been active on the local and state levels judging art competitions, acting as a grant panelist for the Florida Division of Cultural Affairs in Tallahassee, and serving as chairperson for the City of Naples Public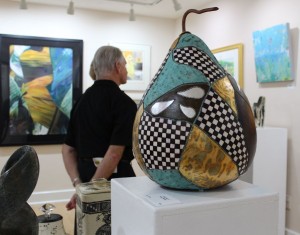 Art Advisory Committee. In the latter capacity, he contributed to the establishment of the Dollar for Art program which funds public sculpture throughout the city.
O'Brien earned a Master of Arts Degree in Arts Administration from the University of New Orleans, a Bachelor of Arts Degree in Fine Art from the University of South Florida in Tampa and an Associate of Arts Degree from Edison State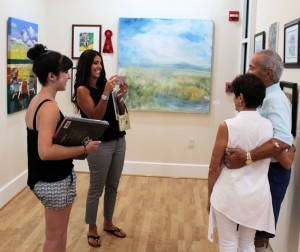 College.
In 2013, the United Arts Council of Collier County conferred its Stars in the Arts award on O'Brien. According to the Naples Daily News, the United Arts Council introduced the Stars in the Arts program eight years ago to recognize leadership in the arts. Each candidate is nominated by a member of the public and a selection committee of past Stars in the Arts and community leaders reviews them. Jack was among 48 nominations received this year.
_______________________________________________________________________
Baker Museum's 2017-2018 exhibition schedule includes Jansen retrospective (07-19-17)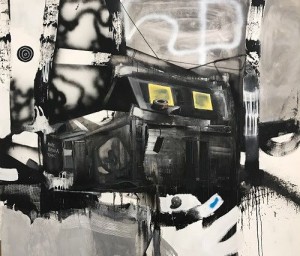 The Baker Museum at Artis Naples has released its 2017-2018 exhibition schedule. Included in the Baker Museum's exhibition itinerary is Marcus Jansen: DECADE, which represents the very first museum retrospective of Jansen's work. It opens May 19, 2018 and runs through July 22, 2018.
The full Baker Museum schedule follows:
Sept. 5, 2017-July, 22, 2018 – Languages of Art. This exhibition contains approximately 100 works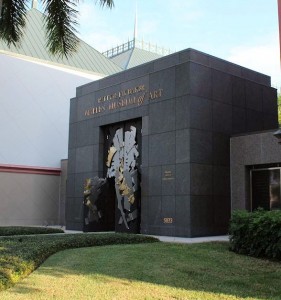 from the museum's permanent collection. The show explores the visual languages artists employ to depict specific themes, including mythology, domestic space, the artist's studio, abstraction, landscape and seascape, the city and industry and the figure, including portraits, group portraits and nudes.
Sept. 5, 2017-Jan. 7, 2018 – Arik Levy: Unnatural History. This exhibition features works by artist, designer, photographer and filmmaker Arik Levy (Israeli, b. 1963), who has gained recognition for his sculpture and collectable designs. The show includes examples from Levy's Rock

series, a sequence of sculptures shaped like minerals and composed of reflective surfaces, such as polished stainless steel.
Sept.5-Oct.29, 2017 – Schrenk Student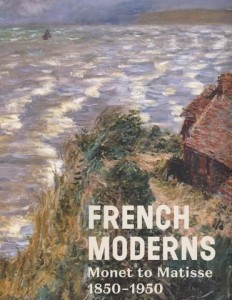 Photography Exhibition. This show contains photographic images produced by a select group of 20 highly-motivated Collier County high school students.
Sept.5-27, 2017 – Inside the Outside: Five Self-Taught Artists from the William Louis Dreyfus Foundation. This is a continuation of the exhibition that opened this Spring showcasing the work of five self-taught artists — James Castle, Thornton Dial, Nellie Mae Rowe, Bill Traylor and Willie Young.
Oct.20, 2017-Jan.31, 2018 – French Moderns: Monet to Matisse, 1850-1950. For this show, the Brooklyn Museum is loaning the Baker Museum some 65 works of art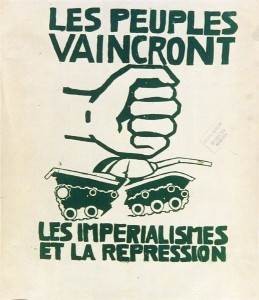 produced by the era's leading artists, including Pierre Bonnard, Paul Cézanne, Marc Chagall, Edgar Degas; Henri Matisse, Claude Monet,  Berthe Morisot,  Odilon Redon, Pierre-Auguste Renoir, Auguste Rodin, Édouard Vuillard and others.
Oct.20, 2017-Jan.31, 2018 – Expressions: Matisse and Modern Art from the Permanent Collection. This complement to the French Moderns exhibition will feature a selection of works from The Baker Museum's permanent collection by modern artists whose innovative styles, non-traditional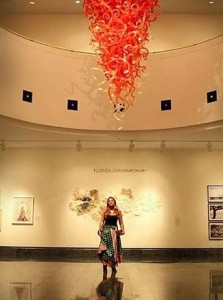 techniques and unconventional ideas and themes helped define avant-garde art. Contained in the show are works by Alexander Archipenko, Larry Rivers, Morgan Russell and Sonia Delaunay.
Nov.14, 2017-Jan.14, 2018 – To the Streets! Protest Posters from the Atelier Populaire de l'Ecole des Beaux Arts. From Artis—Naples, The Baker Museum's permanent collection, this exhibition features a portfolio created by anonymous artists, activists and students for the massive protests that took place in Paris in May of 1968. These pieces of political history show the power of images in moments of social upheaval.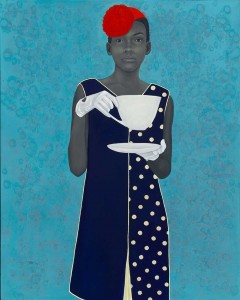 Nov.14, 2017-Jan.14, 2018 – Florida Contemporary. This annual exhibition presents a select group of contemporary artists practicing in Florida whose work shows a diversity of approaches to personal, local and global themes.
Jan31-May6, 2018 – The Outwin: American Portraiture Today. The Smithsonian's National Portrait Gallery invites artists across the United States to investigate the art of portrayal through its triennial Outwin Boochever Portrait Competition and draws submissions from emerging, mid-career and established artists. The results will be on display in this exhibition.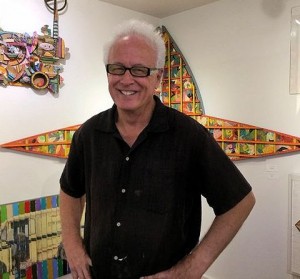 Jan31-Apr.22, 2018 – An exhibition of the works of John Carroll Long. Selections of work in a variety of media by John Carroll Long are included in this exhibition. "Prolific, revealing an aptitude for charting different bodies of work, Long is something of an enfant terrible whose works address the human condition," according to the museum news release.
Jan.31-Apr.22, 2018 – Revelation: Jean-Denis Cruchet. This is a retrospective containing selections from the  artistic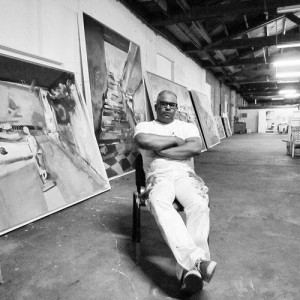 production of Jean-Denis Cruchet (Swiss-American, b. 1939),  whose works in stone, bronze, painting and collage reveal his fluency in different media. His works are included in public collections internationally.
Feb.16-July 22, 2018 – Word Art: A Poetry of Shape. From the collections of Jordan D. Schnitzer and his family foundation, Word Art will offer a concentrated perspective on  the use of words in visual art. Co-organized by Frank Verpoorten, director and chief curator of The Baker Museum, and Michael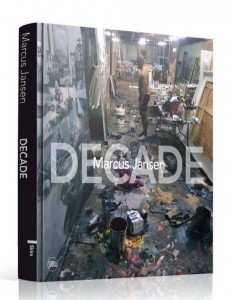 McKenzie, founder of American Image, the artists included in this show include John Baldessari, Banksy,  Louise Bourgeois, Crash, Stuart Davis, Marcel Duchamp, Bruce Nauman, Claes Oldenburg, Robert Rauschenberg, Larry Rivers; James Rosenquist, Cy Twombly, Andy Warhol and more.
May 19-July 22, 2018 – Marcus Jansen: DECADE. This is the first U.S. museum retrospective of Marcus Jansen, who was first influenced by the emerging graffiti art movement in New York City in the mid-`80s before establishing himself as a painter with a l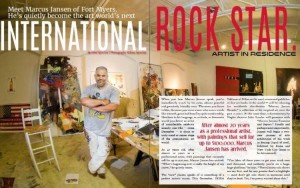 arge following in Southwest Florida, New York and Europe.
May 5-July 22, 2018 – Student art. Local students from kindergarten through high school exhibit work created in the past year.
For more on these shows, read Harriet Howard Heithaus' article, "Monet, Matisse, plus locals coming to the Baker Museum," published in the Naples Daily News on June 4, 2017.
______________________________________________________________________
Member show 'Elevation' coming to Alliance in August (07-18-17)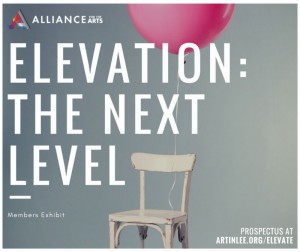 Elevation: The Next Level will be on display at the Alliance for the Arts from August 4 through August 31. Members are invited to submit one work that follows this theme framed, wired and ready to hang between 9:00 a.m. and 5:00 p.m. on Monday, July 31. The opening reception will take place from 5:00 to 7:00 p.m. on August 4.
So what, exactly, is Elevation: The Next Level? Well, the dictionary provides three possibilities:
to move or raise to a higher place or position; lift up,

to raise to a higher state, rank, or office; exalt; promote,

to raise to a higher intellectual or spiritual level.
You may become a member in order to participate in the exhibit. For more information, please telephone 239-939-2787 or visit http://www.artinlee.org.
______________________________________________
Alliance getting fired up for September exhibit (07-18-17)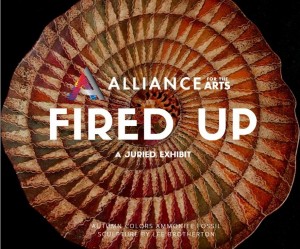 The Alliance for the Arts has issued a call to artists for Fired Up: A Juried Exhibit.  The exhibit will feature works inspired by fire or which in some way use flames and heat in their creation, including ceramics, glass and welded pieces.
An entry may consist of one to three artworks. All entries must be submitted online no later than August 12. Artists can download the prospectus and submit work at www.ArtInLee.org/FiredUp.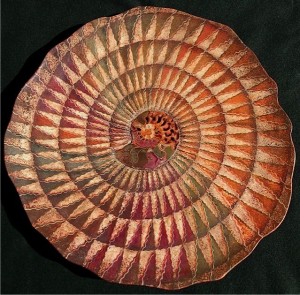 This year's juror is Lee Brotherton. Lee's fine arts career includes serving as an elementary art teacher, art museum work, art gallery manager and sales consultant. During this time, she constantly dreamt of being a full-time artist. In her free time, she continued to work in the arts, especially with clay.
Brotherton has over 20 years of creating, marketing and selling pottery recreations and original sculpture and paintings. Her sculptures are in private, corporate and museum collections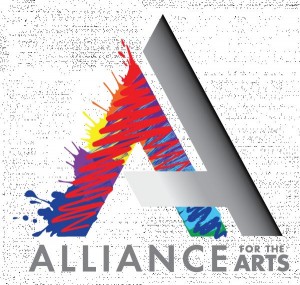 throughout the world.
The opening celebration will be held from 5:00-7:00 p.m. on September 8. Brotherton will be on hand to present awards including $300 for Best In Show, $125 for second place and $75 for third place. You can also meet the exhibiting artists and juror Lee Brotherton during a conversational walk and talk as they discuss their works on September 9 at 6:00 p.m. during SoCo Second Saturday Art Crawl. This exhibit runs until September 30.
For more information, call 239-939-2787 or visit www.ArtInLee.org.
_________________________________________________________________
'Your Best Shot' photography exhibition coming to Alliance in October (07-18-17)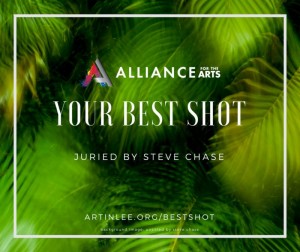 Among artistic mediums, photography is a relatively recent arrival. Though invented in the mid-19th century, it wasn't elevated to an art form until the 20th-century. Drawing attention to this new artistic discipline, the Alliance's upcoming exhibition, Your Best Shot, is dedicated to photographers and photography. August 26 is the deadline for entries. The show opens October 6.
Steve Chase will judge the exhibition. Chase has taught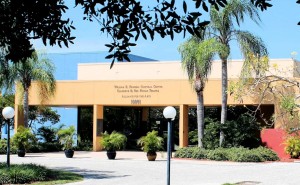 Fine Art Photography at Florida SouthWestern State College since 2008. He holds degrees in both Fine Art Photography and Motion Pictures. Prior to teaching at FSW, Chase was one of the founding faculty members of the Undergraduate Program of the School of Motion Pictures Arts at Florida State University, where he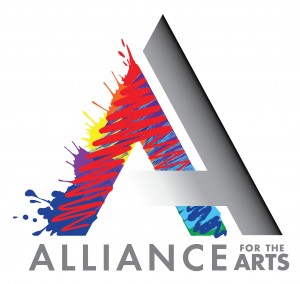 served as a full time faculty member from 1990 – 2004.
In 1997, Steve won Florida State University's highly coveted T.I.P. award for excellence in college teaching. In 2002 he was nominated for a university teaching award and in 2004 he was recognized for his distinguished contribution to the success of the Film School.
Steve is a recipient of a Florida Individual Artist Fellowship – 1992 – Division of Cultural Affairs, State of Florida. His photography has been exhibited throughout the state and nationally. His films have been screened at festivals nationally and internationally.
______________________________________________________________
'Off the Wall' is off the chain (07-18-17)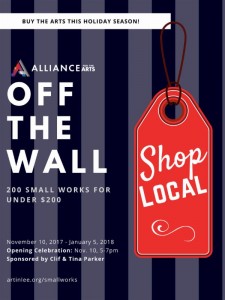 Each year, the Alliance for the Arts invites 100 members to submit original 2D or 3D artworks for exhibit in the gallery beginning with the onset of the holiday shopping season. Called Off the Wall, this non-traditional art show features works of all mediums priced at $200 or less. Make supporting local arts tops on your list this year by giving a gift that gives back. Make plans to do your Christmas shopping at the Alliance for the Arts this year. Betcha there's 100 member-artists who would to see their art under your tree.
____________________________________________________________
Focus in August at Center for Visual Arts Bonita is on surrealism (07-18-17)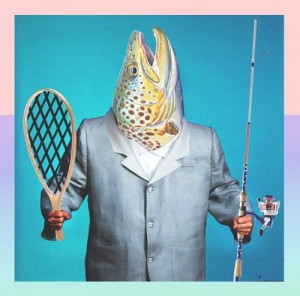 Opening at the Center for Visual Arts on August 4 with a 6:00-8:00 p.m. reception is Surrealist Summer.
Surrealism blends the real with the imaginary. While the genre takes many forms, at its core is the use of contrasting elements to create interest and surprise. So Surrealist Summer challenges artists to look for new ways in which to examine and deconstruct reality through the use of symbolism in unanticipated ways.
Surrealist Summer will run through August 25, 2017 at the Center for Visual Arts, 26100 Old 41 Rd., Bonita Springs.
__________________________________________________________
Rauschenberg Gallery's Franco/Linzy exhibition closes July 29 (07-18-17)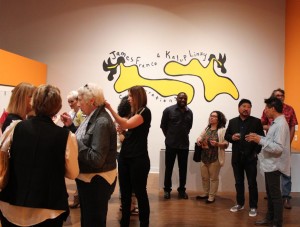 James FRANCO & Kalup LINZY: Collaborations at Florida SouthWestern State College closes July 29, 2017. The show opened at the Bob Rauschenberg Gallery on Friday, April 7.
Representing the first two-person/collective museum exhibition of work by James Franco and Kalup Linzy, Collaborations premieres several new projects while surveying the artists' collaborative and individual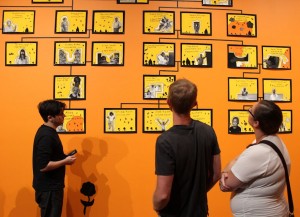 photography, paintings, multi-media works and related ephemera (including costumes and props used to create works on view).
James Franco is an Academy Award-nominated actor, director, author and visual artist who has worked across media to explore issues from adolescence, stereotypes and autobiography to society's preoccupation with celebrity.  He has had solo exhibitions at the Museum of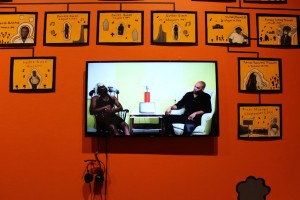 Contemporary Art in Los Angeles, The Clocktower Gallery at P.S. 1 in New York, Peres Projects in Berlin, Gagosian Gallery in Beverly Hills and at the PACE Gallery.
Born in Clermont and raised in Stuckey, Florida, Kalup Linzy received his Bachelor of Arts degree and his M.F.A. from the University of South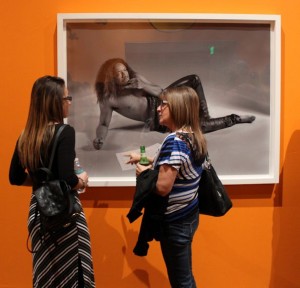 Florida in Tampa.  In 2005, his participation in a group show at The Studio Museum in Harlem and a project at Taxter and Spengemann Gallery in Chelsea, led to a review in The New York Times by Holland Cotter that opened with the declaration that "A star is born…"  Playing multiple roles (often within a single work), performance artist, actor, director and vocalist/musician Mr. Linzy is the genre-shifting and gender-bending star of video melodramas that cover issues of race, politics, sexuality and family relationships.  The recipient of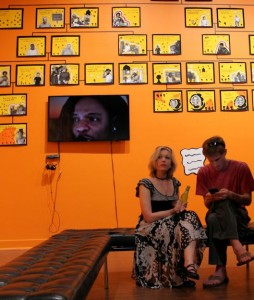 numerous awards and recognitions, Linzy's work has since been collected by institutions including The Museum of Modern Art/New York, The Studio Museum in Harlem, The Whitney Museum of American Art and The Metropolitan Museum of Art.  He has lectured across the country at institutions including New York University, the School of Visual Arts/SVA in NYC and Harvard University.
"Kalup Linzy is a versatile performer and artist who uses multiple voices, personas and media in his work," states Franco of his co-exhibitor. "But underneath all these different faces and forms there is a common and sincere longing for love, identity,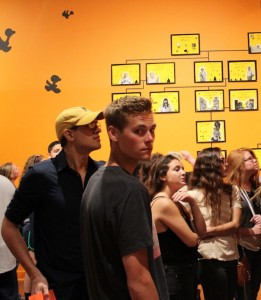 and artistic purity… I first met Kalup when he gave a talk to the Columbia University graduate students for their visiting artist lecture series, which I had been crashing every week…  The day Kalup spoke, I had an epiphany.  I knew that he was going where I wanted to go."
In 2010, Franco invited Linzy to develop a fictional character and to appear with him on the long-running and immensely popular TV soap opera "General Hospital" and thus began the broad series of collaborative artistic endeavors that are represented in this exhibition and continue to this day.
For additional information, please call 239-489-9313 or visit www.RauschenbergGallery.com.
_______________________________________________________________________
Harper, Jones, Kurzman exhibit on view at Center for Performing Arts (07-17-17)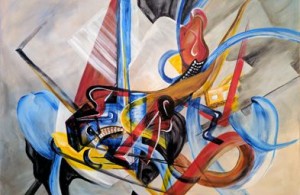 Harper, Jones and Kurzman are dedicated and prolific artists. Harper pushes her paint into the cerebral with the dynamic gestures and sophisticated story lines of her abstract acrylic paintings. Jones meticulously labors over his detailed pastel paintings littered with rich local imagery expressed in new and invigorating light.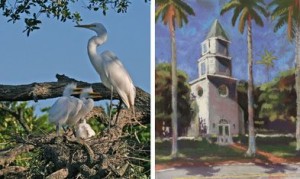 Kurzman captures a different light through the lens of his camera with his perceptive compositions and complex narratives. Their work is on view now through August 19 at the Center for Performing Arts Bonita Springs.
_________________________________________________________________________
Bianchi and O'Grady are Harbour View Gallery's featured artists for July (07-17-17)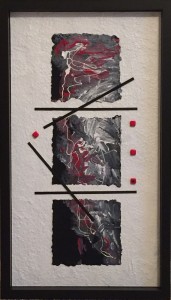 Harbour View Gallery's featured artists for July are Ellen Bianchi and Sandy (Mary) O'Grady.
Ellen Bianchi creates paper castings and other two-dimensional wall art. She is exhibiting new series entitled "Chopsticks and Sushi," which combines her handmade papers with wood and beads.
Ellen was a founding member of Harbour View Gallery. During her 9-year tenure at Harbour View, she has served on both the executive and promotions committees, helped establish Standard Operating Procedures, and been the treasurer for 6 of those 9 years. Most recently, Ellen became a member of DAAS CO-OP Art Gallery in the SoCo Cultural District, where in addition to assuming the position of treasurer, she exhibits her paper castings.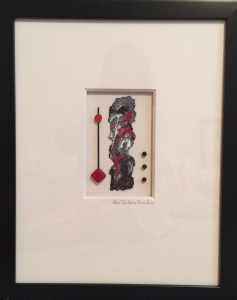 A Michigan native, Ellen relocated to Cape Coral to soak up the delightful Southwest Florida sunshine. After graduating Calvin College, she worked as an art teacher in the Michigan schools. Beginning in 1979, she taught children from kindergarten through adulthood as well as other teachers, and lectured at prestigious institutions as Michigan Art Educators Association and the University of Michigan. She was instrumental in bringing quality art education into classrooms and starting art education programs in schools that had none. Ellen was the forerunner in integrating art into classroom curriculum and has had the opportunity and pleasure to work with and train many student interns in the art education field.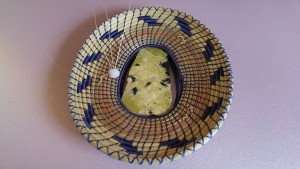 Ellen's work can be found in juried fine art shows around the State of Florida. Her most recent show in the Sarasota area found her as a winner of a Merit Award. Her unique paper castings are collected internationally.
Mary "Sandy" O'Grady has been a current and permanent
resident of Punta Gorda, Florida since 1999. She has lived in many other states but this is where she calls home.
Self-help author Napoleon Hill once wrote that behind every setback is the seed of an equivalent or better opportunity, and so it was for Mary when her German Shepard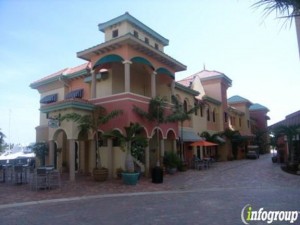 was envenomed by a rattlesnake in 2013. She stayed home to nurse her through the crisis, but quickly discovered she needed to keep her hands busy. She remembered she had taken a class in pine needle basketry, and as it happened, her yard was populated with pine trees.
So it began. She made several baskets for friends and family.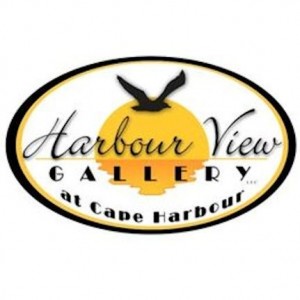 A year later, she talked with an artist at Seagrape Gallery and applied to be a member. She was accepted and in the following 12 months sold 40 baskets.
O'Grady started with the usual bases of nuts and agates. However, she has started, of late, creating her own pottery bases. She also used shells and other local items. She wants her baskets to be composed of original Southwest Florida materials as much as possible. Each of her creations is unique and never duplicated.
O'Grady volunteers at Octagon Wildlife Sanctuary and often uses feathers that she finds on the ground and even tiger whiskers that are found when cleaning the enclosures. Octagon gives materials to her to make her art unique so she gives her proceeds back to them. It's all for the animals.
Bianchi and O'Grady's work will be on display at Harbour View through July. The gallery is located at 5789 Cape Harbour Drive, Suite 104, in the Shops at Cape Harbour, Cape Coral, FL. For more information, please telephone 239-540-5789 or email art@harbourviewgallery.com.
_________________________________________________________
Jeff and Dale Ocasio's 'Fin Folk' invade DAAS CO-OP in July (07-17-17)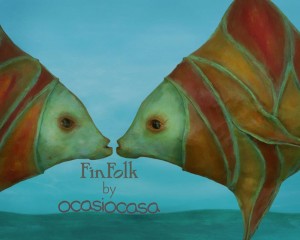 DAAS CO-OP Art Gallery & Gifts is hosting the intriguing work of talented sculptors Jeff and Dale Ocasio during the month of July.
Jeff and Dale own and operate Ocasiocasa. Their magical studio is located on the second floor of the Edwards Building on the northwest edge of the Alliance for the Arts' campus at the corner of McGregor and Colonial Boulevards. In July,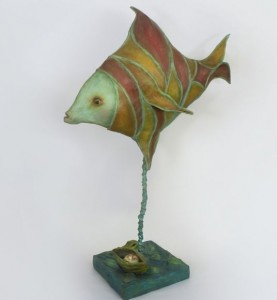 they will be displaying more than 30 pieces at DAAS. These include sculptures, wall hangings and art prints, all created in the artists' favorite medium of masking tape, wire, glue and acrylic paint.
Jeff and Dale Ocasio work collaboratively to create sculpted and digital art expressing an imaginative, storybook spirit. Sculpting with paper masking tape over wire and reclaimed objects is where their artwork begins. Many of their sculptures are documented through our own digital illustrations and animations. "Fin Folk" is their newest collection, and presents day-dreamlike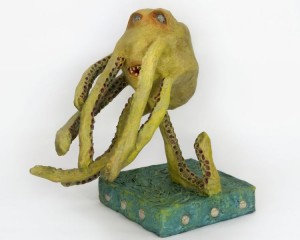 portrayals of life forms beneath the waves. Hoping to draw attention to the inconspicuous watery world of weightless, acrobatic beings living under a glimmering surface, the Ocasios' intentions are to remind us all to heed and take to heart the wellbeing of our waterways. Jeff and Dale imagine that the many fins swiftly gliding back and forth are waving "hello" to all who stand at the shore. This show is Jeff and Dale's wave back to them, to say: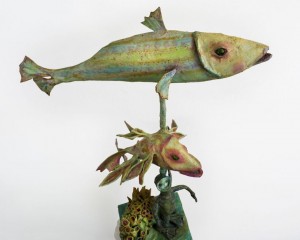 "We see you. How do you do?"
DAAS CO-OP Art Gallery & Gifts celebrated its first anniversary in April. The summer business hours are from 11:00 a.m. to 5:00 p.m. Wednesday to Saturday through September 30, 2017. The gallery is also one of the main cultural venues on the SoCo Second Saturday Art Crawl, which takes place every month from 6:00 p.m. to 10:00 p.m. More information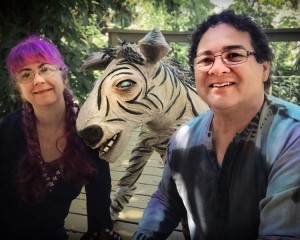 about the event is available at socoswfl.com. More information about the artists is available at ocasiocasa.com.
The gallery is located in the Royal Palm Square at 1400 Colonial Blvd, Suite 84, in Fort Myers, FL. More information is available at daascoop.com or by calling the gallery directly at 239-590-8645.
_____________________________________________________________
Founding Females' portrait artist fights off 10 foot alligator (07-17-17)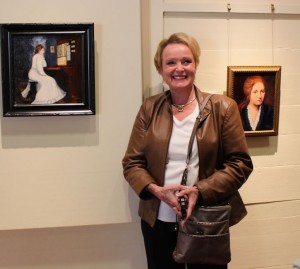 Genie Witzel is a gifted landscape and portrait artist. You may have seen her work in the Fort Myers Founding Female Portrait Exhibition that was hosted by the Sidney & Berne Davis Art Center in 2014 and the Edison & Ford Winter Estates in 2015 and again in 2016. Genie's contribution to the show included portraits of Eva Elizabeth Hancock, Marion Twiggs Myers and Alice Hendry Tooke McCann. As you may have heard, she made the local news last week for fighting off a 10-foot alligator with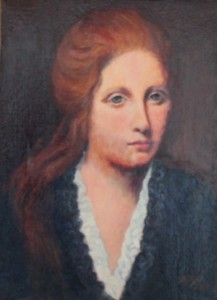 garden shears after it attacked her while she was gardening outside of her home.
Genie's still at Lee Memorial, where she is listed in fair condition. The main concern of her physicians right now is preventing infection in the deep cuts and lacerations the gator inflicted when it bit her. Lee Trauma Center Assistant Medical Director Dr. Nelayda Fonte (who is also Chief of Surgery at Lee Memorial Hospital) said reptilian-type bites are not the cleanest nor the easiest to treat. No joke. An alligator's mouth is a petri dish of bacteria and other organisms that are hostile to human hosts. All of the artist's limbs and appendages are intact, and she's been up and walking around,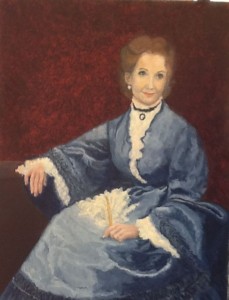 but the doctors cannot close her wounds until the danger of infection has passed (which, even with broad-spectrum antibiotics, can take another week or two). Any deep wound caused by this type of bite has a potential for an abscess.
Witzel was gardening in her backyard about 20 feet from the edge of a pond when the 10 1/2-foot alligator attacked her from behind. She was able to strike the gator in the snout with her garden shears.
Genie's portrait of Ada Elizabeth Hancock depicts a soft, sensitive-looking girl with large blue eyes, a high forehead and waist-length chestnut tresses.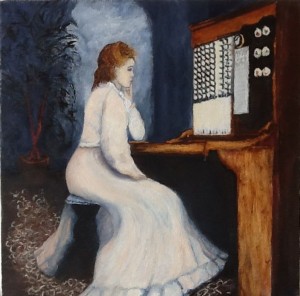 If you're not familiar with the name, Ava was born to Captain Winfield Scott Hancock and his wife, Almira, during the time he commanded the federal troops stationed at Fort Myers in 1857. She may hold the distinction of being the region's first non-Native American daughter.
Marion Twiggs Myers was, of course, the wife of the fort's namesake, Col. Abraham C. Myers. Marion was engaged to Myers at the time that her father dispatched a couple of companies of artillery to establish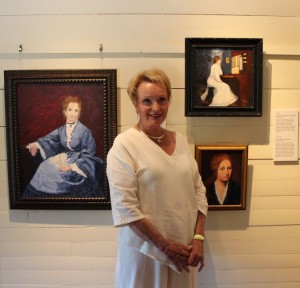 a fort on the banks of the Caloosahatchee River and name it Fort Myers in honor of his soon-to-be son-in-law. He issued those orders on February 14, 1850 and an argument can be made that the fort's name was a Valentine Day's gift from the general to his daughter.
As the town's first switchboard operator, Alice Hendry Tooke McCann helped Gilmer Heitman usher in the age of communications in Fort Myers some 50 years later. The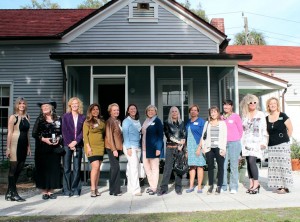 daughter of Jane L. and Charles Hendry, she was one of the women who helped save the town from total destruction during the Great Fire of 1903.
Although you'd never know it from these three portraits, Witzel is not only self-taught, she originally considered herself a landscape artist rather than a portrait painter. If you would like to know what led to her metamorphosis, read here.
__________________________________________________________________
MA photographer Dan Malloy wins Camera USA 2017 photo competition (07-16-17)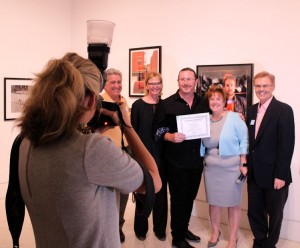 May 22 is a day that Brian Malloy will always remember. That's the day he got the call.
Brian had submitted his image titled Grand Central to the Naples Art Association's 7th Annual Camera USA Photo Competition and Exhibition. It's an homage to Henri Cartier Bresson and the way in which he uses light and shadow. As with most of the images in Camera USA 2017, Malloy's photograph is not staged. He was doing street photography in downtown Los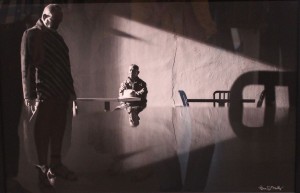 Angeles early one morning when he spied a man sitting at a table as light poured in through a large open door to his right.
"As I composed the image using the reflection in a stainless steel table, the mysterious figure appeared at the exact moment that I tripped the shutter,"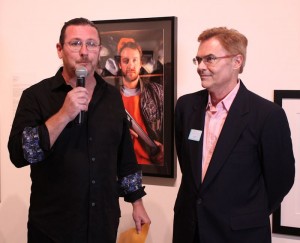 Malloy recalls. "The moment I captured the image, I knew I had captured something special. A slice of life that for one split second had been frozen in time."
But still, he didn't have a clue how special his image was.
"When Jack [O'Brien] called me, I asked him if there was something wrong with the picture. 'Did it arrive damaged?'"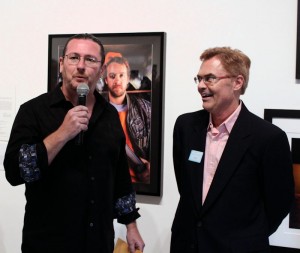 But O'Brien told Malloy that his image was absolutely fine, Brian told the crowd that had assembled at the Naples Art Association for the Camera USA preview reception. "Then I asked him if he was calling to tell me that the jurors had declined to accept it into the show. He said no again. Then I asked him if I should be sitting down. He said, 'Maybe,' so I put him on speaker and sat down next to my wife. It's kind of surreal. As a photographer who shoots events and works with clients,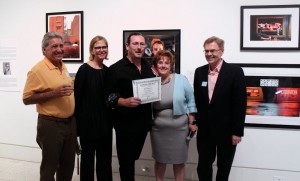 winning something like this was an absolute honor. I'm still pinching myself. I was waiting for Jack to call back and tell me [I was being Pranked]. But I have to say that after I got here today, walked through the show and saw all the images, I'm even more honored that I'm part of this show because of the incredible work that's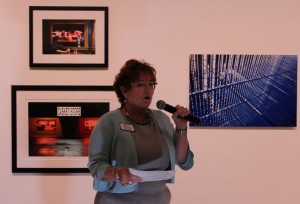 represented."
A total of 211 images were submitted for inclusion in Camera USA 2017. The jurors winnowed that number down to their top 50, and awarded Malloy Best of Show, an honor that carries with it round trip airfare, a two-night stay in Naples and a $5,000 cash prize. Malloy joins a select group of elite grand prize winners that includes:
Naples photographer Art David and his 2016 black-and-white image of a Miami street scene, Who You Lookin' At;
New Mexico photographer Kathleen Brennan for her 2015 image titled Fence and Elm Tree in Dust Storm;
Duluth, Minnesota photographer, conservationist and outdoorsman Brett Grandson for his 2014 black-and-white , Light Storm; 
Pismo Beach, California photographer Tony Hertz for his 2013 black and white photograph, Gnarled Wave;
Washington, D.C. photographer Jon Malis for his 2012 photograph Specimen 66; and
Geneva, Illinois photographer David Wensel for his 2011 black-and-white image titled Resting Fiona.
A resident of Plympton, Massachusetts, Brian Malloy has been documenting weddings since 1989. His distinct artistic vision allows him to capture the essence and emotion of the weddings he shoots.
______________________________________________________________
Steve Conley's quest for the sublime results in 'Spherical Moment' (07-16-17)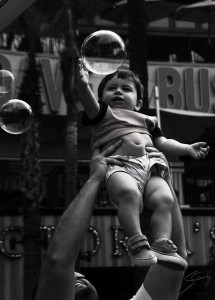 Camera USA 2017 is on view now through August 4, 2017 in the main gallery at the Naples Art Association. One of the images juried into the show is Steve Conley's Spherical Moment.
Spherical Moment was just one of those rare moments in time. Conley was in Hollywood, California last September doing some street photography. As it turned out, President Obama was speaking at a fundraiser half a mile away. The sidewalks were jammed with spectators hoping for a glimpse of the President as the limousine went by. We'll let Steve pick up the story from there.
"So I'm looking for a place to get away from all these people, and I find this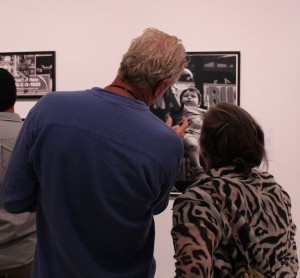 little plaza where there was a water fountain, the kind where the jets of water shoot up from the ground. I thought I might get a shot so I hung out there for a while. I had the ISO at 100 but the shutter speed at 1,000 because I was trying to freeze the water droplets. I just happened to look to my left and saw a girl blowing bubbles. As I was concentrating on the water and the bubbles, the father hoisted his son in the air and I was lucky enough to catch the instant just before the child popped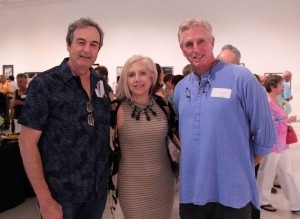 the bubble."
Steve never had the chance to introduce himself to the man with the child. Although it only took a few seconds for him to gather his stuff, by the time he looked up the man and child had disappeared into the crowd.
"I was really disappointed about that because I knew it was a good shot and wanted him to have a copy,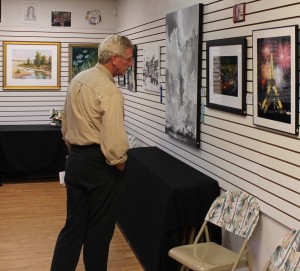 but he was gone that fast," recounts Steve, who notes that while being immersed in nature is always an enticing goal, the quest for that sublime and sometimes abstract element of reality is what truly motivates him.
Conley defies categorization. He is also known for marvelous panoramas of swatches of the New Mexico landscape, imagination-spurring ice formations in Newfoundland and board games on Venice (CA) Beach. But whether Steve finds himself in the
River District on Bike Night staring at the Super Moon from behind a drum set, in a Printer's Alley in Nashville, staring up at a lighted balcony in New Orleans during the Mardi Gras parade or sitting in a diner having a bite to eat, his keen eye and artistic awareness invest him with that uncanny ability to capture unguarded moments and memorable shots.
Steve regularly shares his images with viewers throughout Southwest Florida. His photographs have been exhibited through the Art Council of Southwest Florida at Coconut Point (Estero), the Cape Coral Art League, Chico's FAS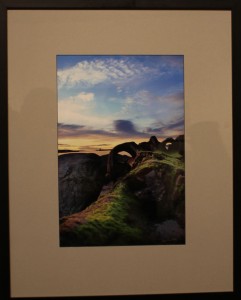 Headquarters here in Fort Myers, the FGCU Bower School of Music and Art, the Lee County Alliance for the Arts, the Naples Art Association, Rookery Bay Reserve, the Sidney & Berne Davis Art Center and the Visual Arts Center in Punta Gorda. His image Maritime Northwest is currently on view at the Alliance. It was one of 46 artworks that has been juried into the Alliance's 31st Annual All Florida Juried Exhibition.
Steve doesn't just create art. He and his wife, Ingela are also avid collectors. But they are as unselfish as they are eclectic in their taste. For example, among the art in their private collection were a number of paintings rendered by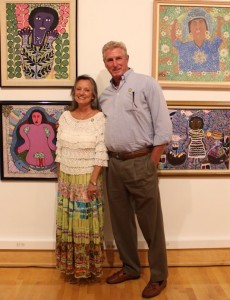 Haitian artists, which they began collecting by accident when they came across a couple of paintings they couldn't live without while visiting a gallery in Charleston, South Carolina.
"We were attracted to the Saint-Soleil style, and then gradually, over twenty-five years, we both added paintings and sold a number as well," relate Steve and Ingela. "With each piece, we became more educated on the artists, all of whom are well recognized." Last August, they donated ten of their remaining Haitian paintings to Florida Gulf Coast University, where they are now available to provide students with an introduction and overview to late 20th century Haitian art styles. For more on this gift, read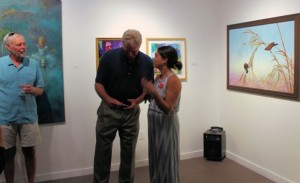 here.
Self-styled cineastes, Steve and Ingela are also Fort Myers Film Festival fans. You'll find them at many of the TGIM screenings inside the Davis Art Center.
_______________________________________________________________
Dennis Church's 'Muffler Shop' part of Camera USA 2017 exhibition (07-16-17)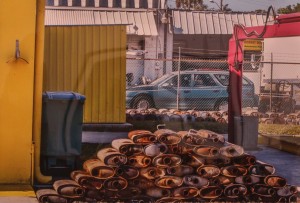 One of the exhibitors in the Naples Art Association's Camera USA 2017 photography exhibition is local photographer Dennis Church. The native Iowan is self-taught. He previously worked as a commercial and freelance photographer for national magazines and numerous commercial clients.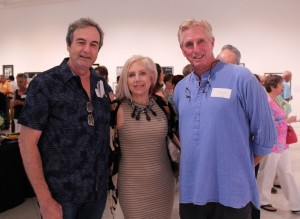 Dennis' Camera USA 2017 image is titled Muffler Shop, North Fort Myers, Florida 2017. It is a classic Church formulation in which he imposes order on a scene of visual confusion.
"Each day we move through a barrage of visual information that results in a cacophony of architecture, advertising, nature, color, and cultural symbols – all creating a landscape that is often chaotic and mind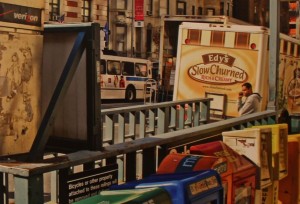 numbing," Dennis has said of similar and related images. Tinkering with, and often dismantling single-point perspective, Church creates planar and semi-planar documentary style pictures of ordinary and overlooked views in the lineage of Evans-Eggleston.
"Sometimes it is the challenge of 'how many balls one can juggle'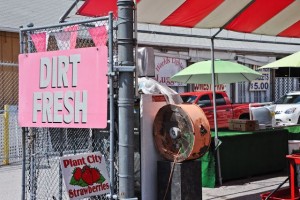 in the picture frame and create a picture that works," Dennis says of Muffler Shop in particular. "Also, my interest may be intrigued by simple echoing color harmonies and/or jarring harmonic discord, even in the same picture. My intent is akin to improvising music, pictures that are to be felt, 'listened' to. This practice, infinite in the creative possibilities of the viewfinders' rectangle,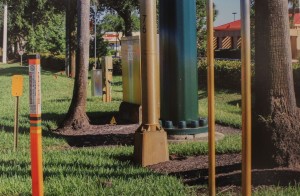 keeps me in the present moment, an engaging perceptual practice that I find enduringly exciting and satisfying."
Church's fine art photographs have been exhibited in a number of galleries in the United States, and has been featured in many online and hard copy publications in the USA and Europe (including Wonder Magazine,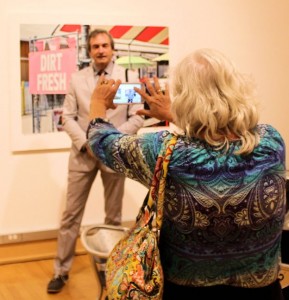 Moscow, Fine Art Photographer, Prague, Image in Progress, Rome, Lens Culture and Lenscratch, Paris, The Oxford American and The Southern Photographer in the USA).
In 2012, Church was a finalist in The Michael P. Smith Fund for Documentary Photography overseen by The News Orleans Photo Alliance. His work is represented by The Photography Room in Canberra, Australia and DAAS CO-OP in the SoCo Cultural District in Fort Myers.
For more on Dennis and his fine art photography, read here.
Camera USA 2017 is on view now through August 4, 2017 in the main gallery at the Naples Art Association.
____________________________________________________
Tony Hertz returns to Camera USA with 'Fence Study' (07-16-17)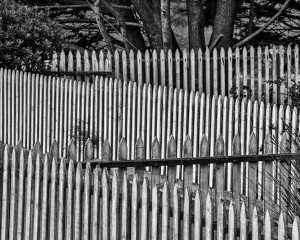 One of the exhibitors in the Naples Art Association's Camera USA 2017 photography exhibition is Pismo Beach, California photographer Tony Hertz. If the name sounds familiar, it may be because Hertz's Gnarled Wave was the Best of Show $5,000 award winner in Camera USA 2013.
This year's image is titled Fence Study. It is a mesmerizing monotone depiction of vertical, horizontal and diagonal lines and planes. Hertz appreciates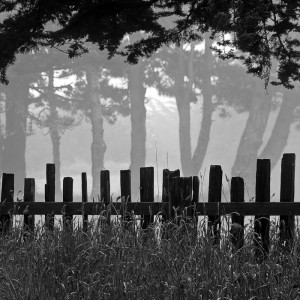 the simplicity of black and white photography, which he characterizes as a more instinctual medium than color photography.
"The challenge and discovery in making simple compositional elements in black and white and color deepens my personal meanings to nature," Hertz says. "To me, nature is like a sanctuary, a place apart. My intention is to photograph what is felt and not often seen. I make images instinctively. I enjoy capturing those moments that evoke mystery, mood and beauty, and sharing them."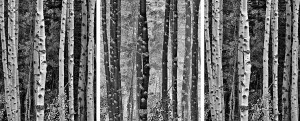 He is now using a 4×5/8×10 aspect ratio when composing his work. Tony feels this facet lends itself to a more fluid balance and increases compositional opportunities when arranging vertical and horizontal scenes.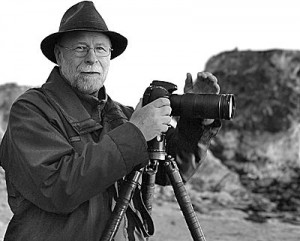 Hertz has more than 30 years of professional photography experience with 10 years as a daily newspaper photographer in California, photographing everything from U.S. Presidents, the Queen of England, Pope Paul, celebrities, musicians, famous sports figures and major news and community events.
"Working as a photojournalist helped refine my compositional instincts when I turned to focus mainly on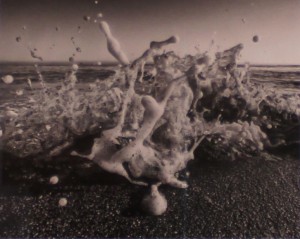 landscape and nature subjects for personal and fine art photography work," Hertz shares.
His award-winning photography has been widely published, with worldwide credits including Time Magazine, Los Angeles Times, New York Times Magazine, USA Today, National Geographic WORLD, Sunset Magazine, New York Times, Chicago Tribune, San Francisco Chronicle and the Christian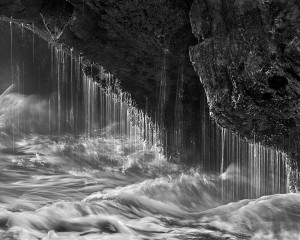 Science Monitor.
When he's not out in the field shooting, he's likely spending time in a traditional wet darkroom editing images from a recent photo trip or teaching photography for the Cuesta College Fine Arts Department in San Luis Obispo, California.
Regarding Gnarled Wave, Hertz explained that his aim was to make an image contrary to what he shoots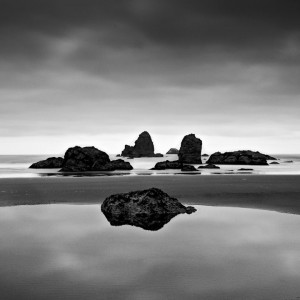 more often — long exposure photography. "In full sunlight, I set my camera to ISO 3200 to obtain a high shutter speed with maximum depth of field. I photographed with Live View through a waterproof bag. Drying off the outside lens often, awkward camera positions and tight finger space were some of my main challenges."
Camera USA 2017 is on view now through August 4, 2017 in the main gallery at the Naples Art Association.
_______________________________________________________________________
One of Suzanne Barton's coveted tiny dancers in Camera USA 2017 exhibition (07-16-17)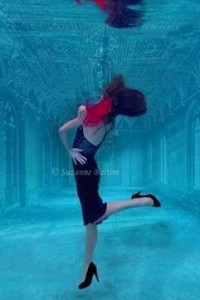 One of the exhibitors in the Naples Art Association's Camera USA 2017 photography exhibition is Suzanne Barton. Because she possesses the innate ability to capture a moment that will be cherished a lifetime, Suzanne is one of Florida's most sought-after photographers. While frequently referred to as an emotionally intuitive photographer, she takes pride in projecting an unobtrusive persona onto her work.
Barton's Camera USA 2017 image is titled Tango Time, 2016. It comes from Suzanne's Tiny Dancer Underwater Art Series, which depicts the perfect communion between a dancer's heart and the inspirational wisdom of water.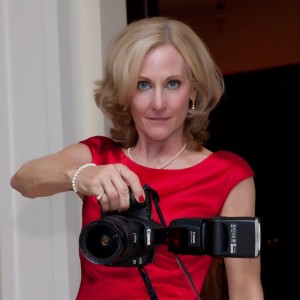 "Water takes the form in which it is held and moves in the path of least resistance," notes Suzanne. "Water is vital to life as we know it – without it, no life exists. It supports us in the womb, it energizes, purifies and cleanses. It symbolizes life, clarity, growth, illumination and transformation. I celebrate its beauty as a gentle reminder to all that we are the caretaker's of this precious life force.
Barton's Tiny Dancer Underwater Art Series began as a yearning to experience underwater photography.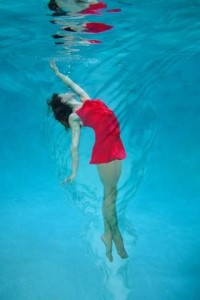 "The grace and fluidity of movement, the soothing quiet and calm beneath the surface, along with the weightless suspension, as my subject floated to the surface, left me transformed," Suzanne amplifies.
After extensive underwater photography sessions with specialized photography equipment, careful editing, and selection of the perfect image, fine art techniques are brought to bear as the image is committed to a special metallic substrate for display with an archival mount. "The works in my 'Tiny Dancer' series are committed to aluminum by archival dye-sublimation, then hand embellished with reflective materials and resin to bring the pieces to life."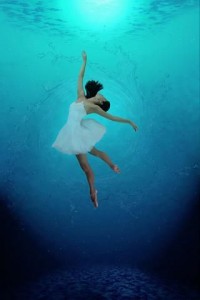 Suzanne's underwater fine art is part of the private collection that Royal Caribbean exhibits aboard Harmony of the Seas. As such, it is exhibited in more than 250 ports of call.
As an artist, Suzanne's preferential interest is creativity through photographic art. "Although I am looking through a lens, it is what I see 'intuitively' that controls the 'decisive moment' of the shutter release. I am an old school photographer who has embraced the digital era and its tools to create unique combinations of color, design and imagination.
Barton has been a professional photographer in the Ft. Lauderdale area since 1985.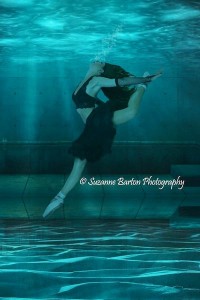 She is skilled in many areas of photography, but is most passionate about working with children, as is quite evident in her sensitive portraits of Maternity and Newborn.
Suzanne shares the gift of her talents with many charities. She was chosen as one of the National Photographers for "Now I lay Me Down to Sleep" Foundation that provides remembrance photography to parents suffering the loss of a baby through the free gift of portraiture. She serves on the board for the AJC Children's Foundation, which runs an orphanage in Honduras, Central America, for abused and abandoned children. Her photographic skills have brought to light the plight of these children and the conditions of their extreme poverty.
____________________________________________________________
Homemade sign got Lisette Morales into Camera USA exhibition (07-16-17)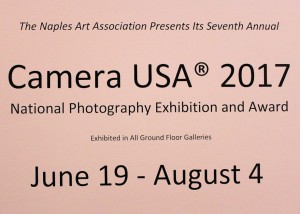 Fifty talented photographers had their images juried into this year's Camera USA national photography exhibition on view now through August 4 at the Naples Art Association. Among this select group is local multimedia artist and photographer Lisette Morales.
Lisette's image is titled Feminism is Universal. She relates in her Artist Statement pertaining to the photograph that she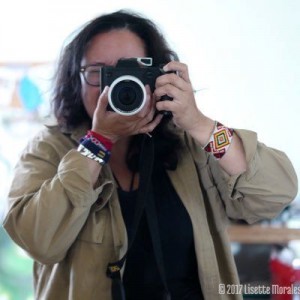 decided to document the Women's March that took place in Naples on January 21 as a personal art photography project. But let's let Lisette tell what happened next.
"I positioned myself near the park where a sea of people would turn into Cambier Park," Lisette recounts. "I was in the zone and pressing my shutter as fast as I could. I had a particular interest in photographing all the homemade signs. After the march merged into the park, I spotted a young woman with a sign that read 'Feminism is Universal.' I was and still am drawn to her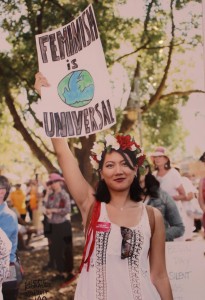 statement that feminism is universal."
What Morales loved even more than the sign and its transcendence is the fresh-faced woman's visible joy and self-evident hope for the future.
"Her smile and confidence reassure me," adds Lisette. "I think if most people are like her, we are all going to be okay."
Lisette credits her dad as her greatest artistic influence. When she was a child back in Nicaragua in the 1970s, he had a book of Ansel Adams' photography. She used it as a "how to" textbook, imagining where Adams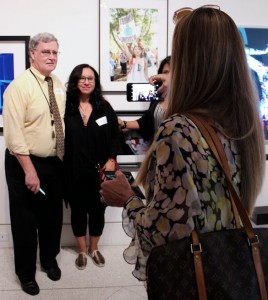 would have stood as he captured each of the black-and-white images appearing inside the cover. "My initial interest in photography was more a curiosity to learn about cameras and the developing process," she explains. "In college, I took a history of photography class and a film developing class before abandoning photography for painting. It wasn't until just three years ago that I decided to go back to photography and this time with an interest in street photography."
For Morales, artistic pursuits have therapeutic and meditative qualities. In addition to photography, she is d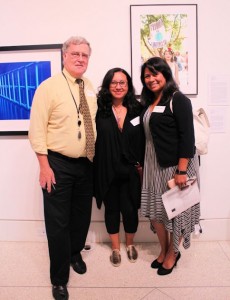 rawn to artistic disciplines that involve the use of her hands, such as knitting, crocheting, hand sewing, illustration and painting. "When I am using my hands, I experience the state of being completely present and I exist as one with the creation – as well as with all of creation."
Morales lives and works in Southwest Florida. A former museum education intern at the Baker Museum of Art, Lisette studied at the Parsons School of Design in New York City. Her painting The Pink Letter won the People's Choice Award about this time last year in the Sidney & Berne Davis Art Center's Notes exhibition. In addition to her studio work, Lisette is the editorial illustrator for El Café Latino Cultural Magazine based in France.
____________________________________________________________________
Natalya Nova's electrical self-portrait part of Camera USA 2017 exhibition (07-16-17)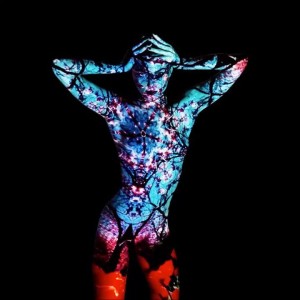 One of the exhibitors in the Naples Art Association's Camera USA 2017 photography exhibition is Natalya Nova. Her entry in the show is an intriguing self-portrait that entices the eye from across the vast expanse of the main gallery. Printed on a combination of metal and light box, the image is both electric and provocatively magical. Among the 50 images juried into the show (out of 211 submissions), Supernova Playroom, Self-Portrait, 2016 stands out and stands alone.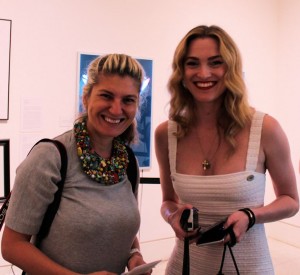 Natalya Nova is an award-winning artist, photographer and filmmaker. Originally from Orenburg, Russia, she is based today out of New York City, where she has lived since 2005. Nova uses a medium format Leica with classic 4×5 lenses from the 1930's and 40's to create self-portraits in which her body becomes the painted canvas.
She has collaborated with notable artists including Grammy award winner and art director, Ian Cuttler.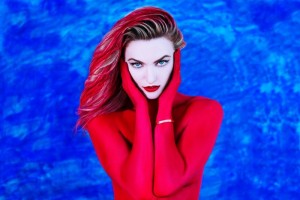 Her work has been exhibited at Miami Art Basel, galleries in New York and the LA Film Festival and The Big Apple Film Festival. She counts among her clients Volition, Nakid, Milk, Editorial, Elegant, Haute Punch, Blum, Vintedge, Visionary, Camera Obscura, Staged Photography, Uno Kudo, and Good Girl, Bad Girl.
______________________________________________________________________
'Paving Work' one of 50 images in NAA's Camera USA 2017 photo exhibition (07-16-17)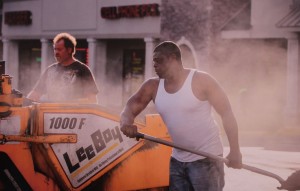 One of the exhibitors in the Naples Art Association's Camera USA 2017 photography exhibition is Woodbridge, Virginia photographer Nelson Head. His image is titled Paving Work, 2016.
"When paving a parking lot, the workers have to spread some of the asphalt by hand," explains Head of his picture. "The material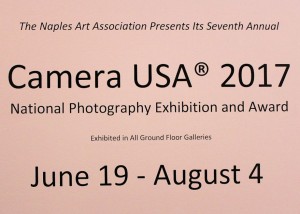 must be hot or it won't spread properly. With fresh asphalt on the job site, you can't call it quits just because it's dusk even if you've been there since dawn. These guys always finish the job."
Paving Work is one of 50 special images on view through August 4.
___________________________________________________________________
Margo Kessler Cook juried into Camera USA 2017 with 'Liquid Metal III' (07-16-17)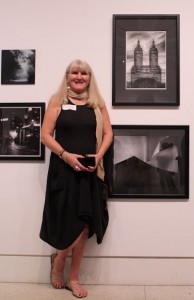 One of the exhibitors in the Naples Art Association's Camera USA 2017 photography exhibition is Osprey, Florida photographer Margo Kessler Cook. Her image is titled Liquid Metal III, 2016, which is the third installment of her Liquid Metal series of the Frank Gehry designed Walt Disney Concert Hall in Los Angeles, California.
Cook assays to incorporate abstract, organic and/or sensual elements into every work she creates. Toward this end, she works in several mediums. In addition to photography, she is versed in chasing, repousse, printmaking and fabric design. (Cook also notes that she's experienced in jewelry design and bronze casting.)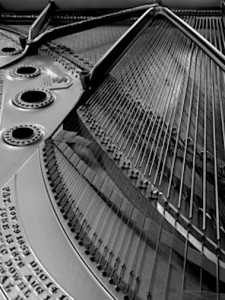 It is not the strict discipline of seeking the elements that matters, but rather letting an impression speak for itself," says Cook. "Every day we are inundated with commercial images encroaching into our space, vying for and grabbing our attention. Often in our hyper-driven quickened lives, we miss the splendor that is all around us."
Cook strives to capture unseen beauty in her photographic images. "It is in those moments when the ordinary becomes extraordinary that the lens beckons me forward," Cook remarks. "I like to believe I am blessed with an eye to capture what is often ignored in the hopes of making it astonishing. Most importantly, I hope my creative endeavors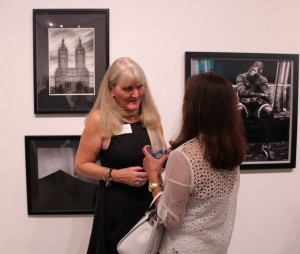 inspire you to share the unseen majesty in your world."
Before relocating to Osprey, she lived in Hawaii, where she photographed and regularly exhibited the images she captured in juried shows in both Hawaii and the U.S. mainland, including the Honolulu Museum of Art.
_________________________________________________________________________
Dennis Church teasing up interest in upcoming 'City of Palms' exhibition at Davis Art Center (07-16-17)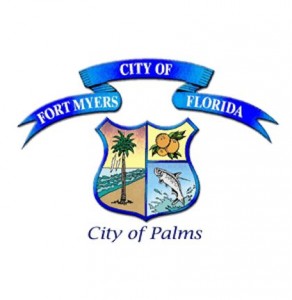 During the real estate boom of the 1920s, nurseryman James E. Hendry proposed that Fort Myers be nicknamed the "City of Palms." It became the town's official slogan. But this November, it will also be an exhibition at the Sidney and Berne Davis Art Center in which Lawrence Massing, Sandra Yeyati, Roy Rodriguez and Dennis Church interpret the slogan through their unique visions. Each photographer has been working on the idea for more than two years, and will display some 30 images from the anthologies they've accumulated so far. Dennis Church has shared some teasers on Facebook, which are reproduced here.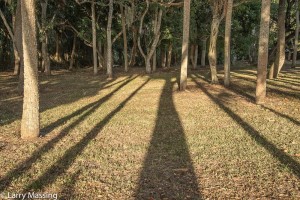 Sandra Yeyati had to make a mid-course career correction. After college, she went to law school (Cornell), passed the bar and litigated cases for five years. Then she came to her senses and established a more rewarding lifestyle as a fine art photographer. That was in 2005. Today, she creates intriguing works of art with her cameras and plays with words as the managing editor of a publishing company and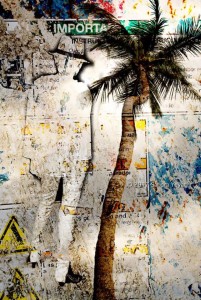 a freelance writer for publications and individual clients. Of late, a number of Yeyati's pieces have been juried into local and national competitions (like the Naples Art Association's Camera USA National Photography Competition) and displayed in Naples and Fort Myers galleries (including Arts for ACT Gallery). Her photographs have also appeared in various publications, including Gulfshore Life magazine. "In the digital darkroom, Yeyati layers multiple photographs that she has taken of people and textures into one composition, creating painterly images while honoring the photographic elements," notes Arts for ACT's Claudia Goode. Art critic Donald Miller compared one of her pieces to the expressionist paintings of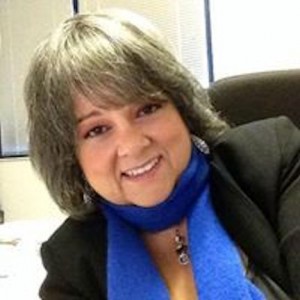 Alexej von Jawlensky. "I am mesmerized by the fractal beauty of decay and deterioration as it forms strange patterns in surprising colors and tones," says Yeyati. "Faces also fascinate me; I look to them for answers to eternal questions about identity and the way our surroundings influence our sense of self. Many of us hide inconceivable secrets behind a simple smile. Every one of my compositions is a confession."
Roy Rodriguez uses a variety of cameras to capture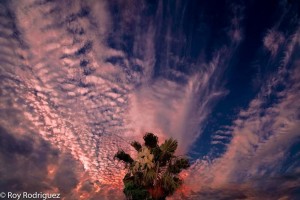 images that contain rich narrative, whether in the form of abstract compositions formed by the random remains of beet juice on the evening's dirty dinner dishes or arresting land, sky and seascapes from such diverse local environs as Myakka River State Park, Jupiter or while waiting for the traffic light to change on a rainy afternoon. Roy has two images on view at the
Davis Art Center right now (one is the black-and-white image, right). Accepted as entries in its Positive/Negative Exhibit, Rodriguez calls them "practice" for the big show opening November 3 that honors both the city and Florida's iconic state tree.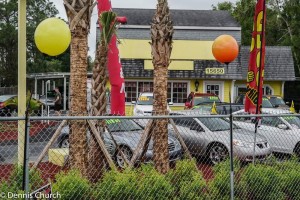 Approaching the world around him with a subjective eye and stepping back from traditional realism, Dennis Church explores the world of what we do not see in the traditional landscape. Using color and shape, he improvises thoughtful images that are simultaneously simple and complex, challenging yet peaceful, and which ultimately offer the viewer a satisfying view that reflects the beauty and grace so often overlooked in the mundane world around us. He calls this body of work AMERICCOLOR, and through it, Church seeks to bring order to the visual confusion all around us. Read here for more on Dennis and his body of work.
____________________________________________________________________
Lab Theater's 'Baby Jane' parody closes tonight (07-15-17)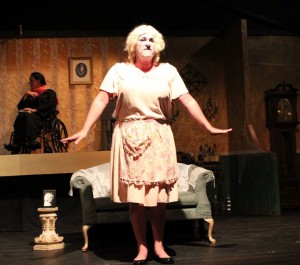 Lab Theater's popular summer stock parody of Whatever Happened to Baby Jane closes tonight. Follow these links for information on the production and some of its actors:
And follow these links for more on the production:
_________________________________________________________________________
'Moon over Buffalo' opens 5-day run at CFABS on July 19 (07-15-17)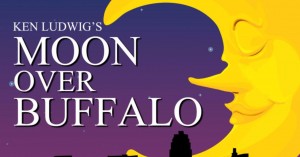 The CFABS Community Players' production of Moon Over Buffalo opens for a brief 5-day run on July 19.
In the madcap comedy tradition of Lend Me a Tenor, the hilarious Moon Over Buffalo centers on fading 1950s stars George and Charlotte Hay. At the moment, they're playing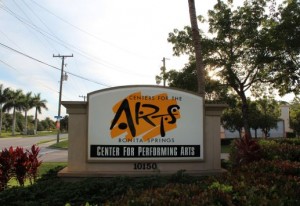 Private Lives and Cyrano De Bergerac in rep with five actors in Buffalo, New York. On the brink of a disastrous split-up caused by George's dalliance with a young ingénue, they receive word that they might just have one last shot at stardom: Frank Capra is coming to town to see their matinee, and if he likes what he sees, he might cast them in his movie remake of The Scarlet Pimpernel.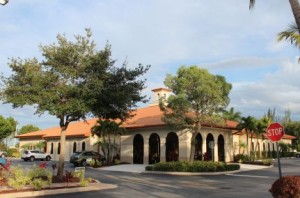 Unfortunately for George and Charlotte, everything that could go wrong does go wrong, abetted by a visit from their daughter's clueless fiancé and hilarious uncertainty about which play they're actually performing, resulting from Charlotte's deaf, old stage-manager mother who hates every bone in George's body.
There are eight characters in the play: George Hay, Charlotte Hay, Ethel, Rosalind, Howard, Eileen, Paul and Richard. The Boston Herald says they're "roles that any actor of a certain age would give his or her soul to play." The cast includes Anne Dodd, Patrick Day, Dena Galyean and Todd Fleck. Gary Obeldobel directs.
For more:
___________________________________________________________
Just two more weeks to catch 'Sister Act the Musical' at Sugden (07-15-17)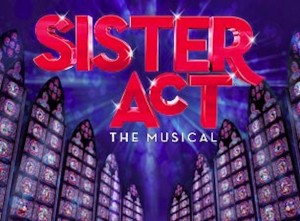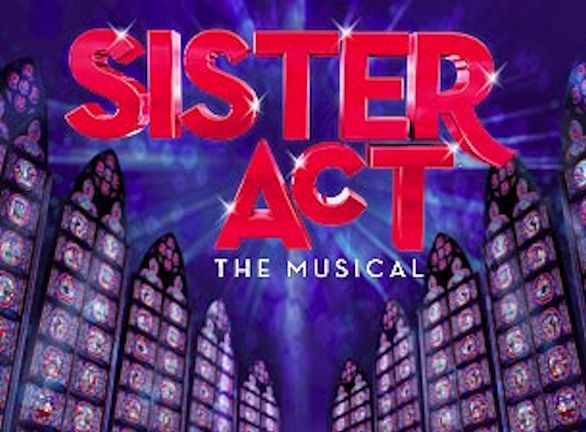 The Naples Players is performing Sister Act the Musical as its Summer Spectacular. Filled with powerful gospel music, rich loveable characters, outrageous dancing and a truly moving story that will leave audiences raising their voices to sing along with the cast, Sister Act the Musical is on stage now through July 30.
The show's inspiring hymnal is by Tony and eight-time Oscar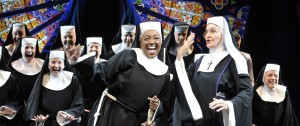 winner, Alan Menken (Newsies, Beauty and the Beast, Little Shop of Horrors). It was nominated for five-Tony Awards including Best Musical. Directed and choreographed with the creative, upbeat stylings of Dawn Lebrecht-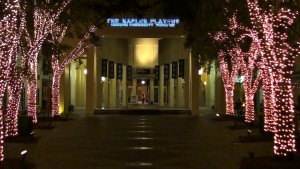 Fornara, and accompanied by a full orchestra led by Charles Fornara, TNP's production of Sister Act the Musical has more than a prayer of being the runaway hit of the summer in Southwest Florida.
"Sister Act is a sparkling tribute to the universal power of friendship," says TNP's Artistic Director Bryce Alexander. "In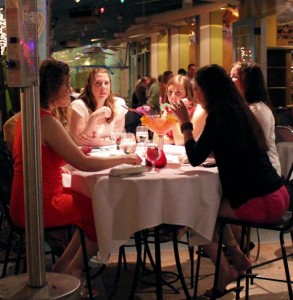 this time of political conflict, this story of acceptance and devotion is not only a fitting community conversation, but also an uplifting and exciting escape into the music and emotions that defined a generation."
Read here for the rest of this announcement.
Read here for play dates, times and ticket info.
_________________________________________________________________________
Just two more weeks to catch 'Right Bed, Wrong Husband' at Off Broadway Palm (07-08-17)

Researchers from University College London have found that little white lies invariably lead to real whoppers because they desensitize our brains to the negative emotions connected with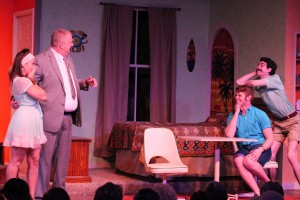 fibbing. That's exactly what happens to Ted and his friends in Neil and Caroline Shaffner's Right Bed, Wrong Husband, a farce in three acts that's on stage at the Off-Broadway Palm through July 29. For more on this production and the actors who appear in it, follow these links:
__________________________________________________________________
Broadway Palm's 'Mary Poppins' enjoys rave reviews (07-15-17)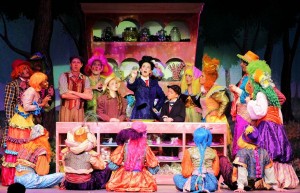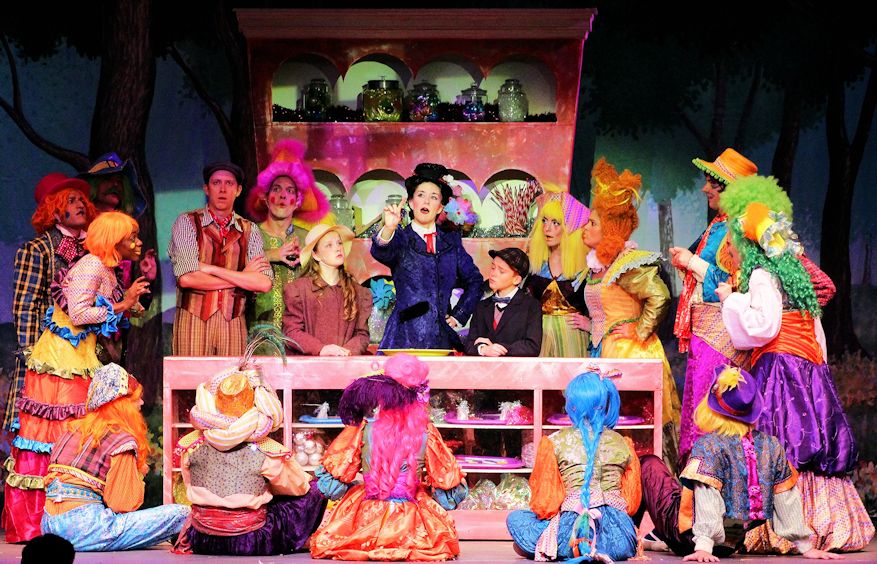 On stage at the Broadway Palm Dinner Theater is Mary Poppins The Broadway Musical. The show has garnered rave reviews, with Florida Weekly's Nancy Stetson calling it one of the best shows she's seen produced at Broadway Palm and Broadway World's Emily Yorgey calling it one of the all-time best productions she's ever seen anywhere, "hands down."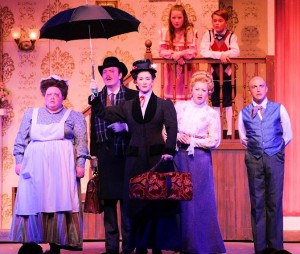 Follow these links for more on the musical, which runs through August 12:
________________________________________________________
T.G.I.M. returns to Davis Art Center on August 7, thank God (07-15-17)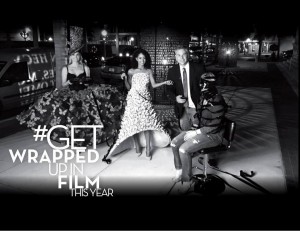 It's been four months since the 7th Annual Fort Myers Film Festival closed with a champagne and dessert awards ceremony at the Broadway Palm Dinner Theater. If you're also jonesing for some good indie films, then you'll be happy to know that T.G.I.M. resumes on August 7.
Join FMff every first Monday from August through February, and help decide which of the indie shorts and short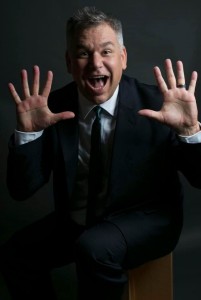 shorts submitted by filmmakers from around the world will make it into next year's film festival … and which do not. Doors open at 6:30 p.m., with the films starting at 7:00 p.m. Tickets are $10 for adults and $8 for seniors and students.
So mark your calendars. The relevant first Mondays are:
August 7, 2017
September 4, 2017
October 2, 2017
November 6, 2017
December 4, 2017
January 1, 2018
February 5, 2018
The Sidney & Berne Davis Art Center is located at 2301 First Street in the downtown Fort Myers River District. It's the neoclassical building with the Ionic columns that are bathed in an alphabet soup of lighted letters by the dual drummed bronze sculpture known as Caloosahatchee Manuscripts in the heart of the downtown Fort Myers River District.
____________________________________________________
Abbott, Davis and Goldberg are women in jeopardy at Theatre Conspiracy (07-15-17)
Theatre Conspiracy's 2017-2018 season kicks off on August 11 with Women in Jeopardy by Wendy McLeod. Modern, fun and flirtatious, Women in Jeopardy tells the story of three divorced women trying to cope with being single mothers, the dating scene and the dangers of camping in the red rocks of southern Utah with a serial killer dentist. Attempting to get to the bottom of a murder mystery, these ladies' imaginations run wild as they try to discover the truth and save their friend in this hilarious adventure. Liz Abbott, Stephanie Davis and Karen Goldberg star in this riotous comedy about trading in wine glasses for spy glasses when the mid-life crisis just isn't your speed. Bill Taylor directs.
____________________________________________________
Here's Theatre Conspiracy's 2017-2018 show schedule (07-15-17)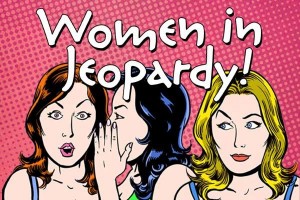 Theatre Conspiracy's 2017-2018 season includes beloved classics, comedic favorites and award-winning new plays from fresh voices. "From the classics to the cutting edge, we invite audiences to experience the broadest range of theatrical entertainment," says founder and Producing Artistic Director Bill Taylor.
_______________________________________________________________________
Grant enables Alliance to make Foulds Theatre to improve theater accessibility (07-15-17)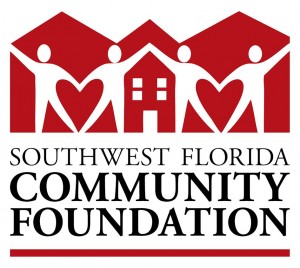 The Alliance for the Arts has received a grant from the Southwest Florida Community Foundation to provide improved theatre accessibility for persons with visual or hearing impairment. This project includes wheelchair accessibility, amplified audio and audio described performances.
"Our senses of hearing and sight connect us to people, the arts, music, theatre and our environment," says Director of Operations and Education Brandi Couse. "It is at the heart of the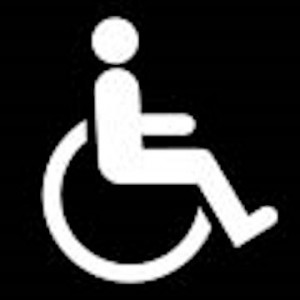 Alliance for the Arts' mission to do what we can to make art accessible to all, no matter what the need."
Wheelchair Accessibility
The Alliance for the Arts theatre is fully wheelchair accessible. Accessible seats are available for each performance; please inform the box office at the time of purchase about any special needs.
Amplified Audio Devices
The Alliance will offer patrons amplified audio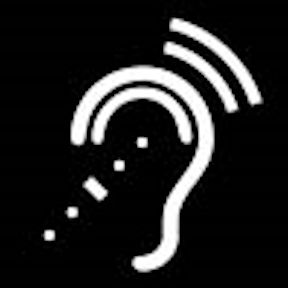 devices for every production. Please call to reserve assisted listening devices. Devices are available on a first come, first served basis.
Audio Described Performances
For theatregoers who are blind, or have moderate to severe vision loss, the Alliance will provide a specially trained describer who verbalizes what's happening on stage during pauses in dialogue. The describer uses a headset microphone, while individuals using the service listen through a receiver with a single earpiece.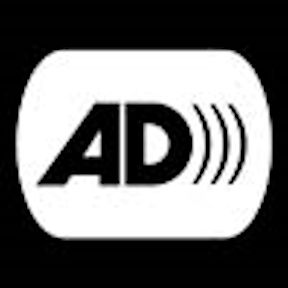 Reservation of headsets is required prior to the show.
If you love the theatre, have a pleasant speaking voice, and want to contribute to this project and have some time to volunteer as an audio describer, please contact Brandi Couse at bcouse@artinlee.org or 239-939-2787.
This project was funded by a grant from the Southwest Florida Community Foundation, and is coordinated in partnership with the Southwest Florida Council of the Blind.
To learn more, call 239-939-2787 or visit www.ArtInLee.org/Access.