Spotlight on 'Paint' actor Paul Cooper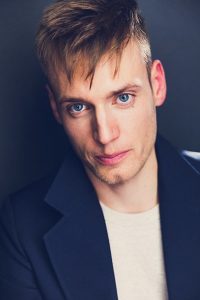 The Bonita International Film Festival (BIFF) opens Friday, May 21 with a 5:00 p.m. cocktail part, Paint and a concert by the Stevie Nicks concert band NightBird.
Paint is a dramedy about three friends from art school who are struggling to start their careers in the bizarre New York City art world while trying to figure themselves out and get by economically. Written and directed by Michael Walker, the film stars Josh Caras (Good Boys, The Highwayman, The Glass Castle), Olivia Luccardi (Money Monster, Orange is the New Black) and Paul Cooper, who plays the part of Quinn Donahue. He also played that role in the eponymous TV movie too.
Cooper is
known for playing Jean M/Solomon on the television series Westworld (2020), Zach in the TV short Rockaway (2020) and Andreas von Strucker in the TV series The Gifted (2017). He will also appear in the role of Darren in We Are Living Things, which is in post-production.
May 4, 2021.