'The Runner' named Best Feature by Fort Myers Film Festival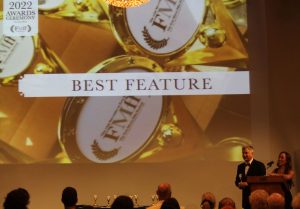 The Fort Myers Film Festival selected The Runner as this year's Best Feature Film. Directed by Michelle Danner, the action-thriller focuses on a troubled teenager by the name of Aiden who is forced to go undercover and risk his life to bring down a dangerous drug king pin after being busted for drug possession. The star-studded cast includes Edouard Phillipponnat as the teen and Elisabeth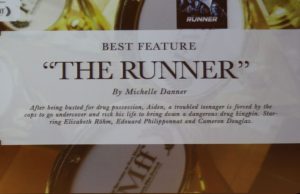 Rohm, Eric Balfour, Jessica Amlee, Nadji Jeter, Kerrie Meddars and Cameron Douglas, in his first role in more than a decade.
Phillipponnat's work in the film is riveting and portends well for his future roles and success. But Balfour and Douglas are equally terrific – and terrifying – as the soulless drug kingpin and relentless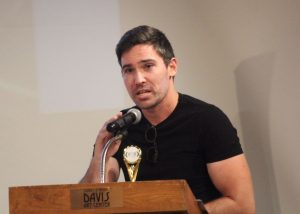 detective who's out to bring him in no matter the price.
The Runner is Danner's sixth directorial project to date. Her first, How to Go Out on a Date in Queens (2006), starred Jason Alexander, Ron Perlman and Enrique Murciano. Other credits include the psychological horror thriller Hello Herman starring Norman Reedus (2012) and the comedy The Bandit Hound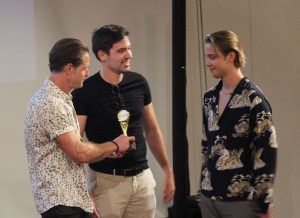 (2016) with Judd Nelson, Lou Ferrigno, Catherine Bell and Joe Flannigan.
The Best Feature at the Fort Myers Film Festival is just the latest of the film's many awards, which include Best Feature USA at the Ferrara Film Festival, Best Director at L'Age d'Or International Arthouse Film Festival, Best Narrative Feature ,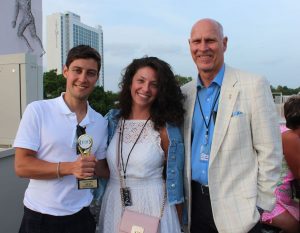 Best Thriller and an honorable mention for Best Actor in an Indie Film at the Los Angeles Film Awards, Best Female Director from the Montreal Independent Film Festival, Best Thriller at the Paris Film Festival and Best Female Director at the Vancouver Independent Film Festival.
May 27, 2022