Actors, artists, filmmakers and events in the news April 8-14, 2019
These are the actors, artists, filmmakers and events who are in the news in Southwest Florida this week:
DAAS CO-OP's first Butterfly Estates exhibition is group show (04-14-19)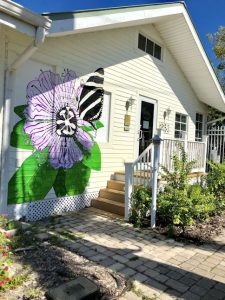 DAAS CO-OP Art Gallery & Gifts' first exhibit at its new location at The Butterfly Estates is a group show appropriately entitled "A New Beginning." It features the art of gallery members, some of whom have been a part of the project since it opened its doors in 2016 at DAAS' former location. The exhibition will be on display through April 27.
This event marks the third year of business for this cooperative gallery. In April of 2016, visual artists David Acevedo and Xavier Brignoni founded the DAAS CO-OP in an effort to provide local artists a space where they could work as a team in a cooperative system.
Since its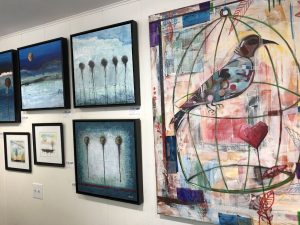 inception, the gallery has won two awards and established itself as one of the main artistic venues of southwest Florida.
"We had great years at the [former] location, but we feel like we belong here in now [in the Butterfly Estates]," says Acevedo, who sees the Gardner's Park location (as the area is called) as an up-and-coming section of town.
"As a cultural venue,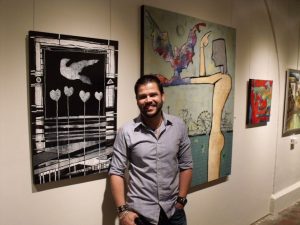 we try our best to present our locally-made inventory in the most appealing way possible, thus representing the artistic community of Southwest Florida in the best way possible," adds Acevedo, who directs and curates all the exhibitions for the space.
DAAS CO-OP original space at Royal Palm Square had 2,400-square-feet of floor space, which allowed for ample ways to showcase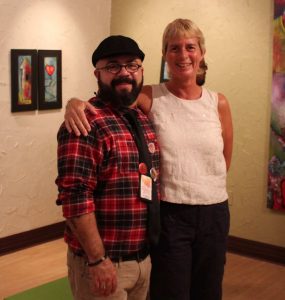 the artworks, conduct classes, parties, etc. Even though the gallery's new location is smaller at slightly over 1,500 square feet, the membership of the gallery is thrilled with the move.
"We will adjust and adapt; that is what we've always done," says co-owner and visual artist Xavier Brignoni. "We will have the same quality product and amazing displays, as well as all the exciting exhibitions and events. The space will not be a limitation to what we will accomplish."
The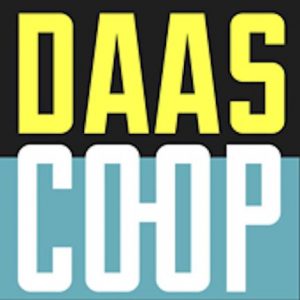 new DAAS CO-OP is located at 1815 Fowler Street, Unit 3, in Fort Myers, FL (inside the Butterfly Estates campus). New business hours are Tuesday to Saturday, from 10:00 a.m. to 4:00 p.m. The gallery will open to the public on the first Sunday of every month from 10:00 a.m. to 3:00 p.m.
More information can be found at daascoop.com or by calling 239-590-8645.
__________________________________________________
Davis Art Center looking for 'Tesla vs. Edison' artists (04-14-19)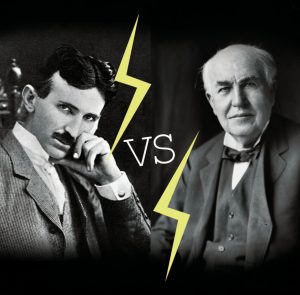 The Davis has issued a call for artists for its June juried exhibition. AC vs. DC: Tesla vs. Edison asks artists to use these two historic inventors to create original works of art inspired by their era, discoveries, interests, characters, legacies and, of course, their legendary rivalry. Spark an interest in the onlooker with pieces that offer a unique perspective on these powerful and innovative figures and the way their ideas and personas drastically changed the world. Recall the age of invention in the turn-of-the-century style exhibition! Merge technology and art. Submit by May 11th.
______________________________________________________________________
1st Wednesday Studio and Gallery Tour returns to Naples Art District tonight (04-03-19)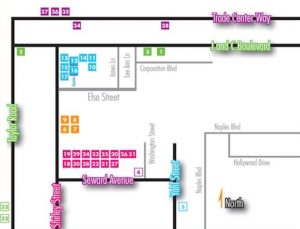 Tonight the more than three dozen galleries and artist studios that comprise the Naples Art District open their doors to the public from 5-8 p.m. Called the 1st Wednesday Studio and Gallery Tour, the event is a unique opportunity to visit some of Southwest Florida's most interesting galleries and immerse yourself in the sights, sounds and smells of the studios of more than 60 emerging and mid-career artists working in a broad cross-section of genres and media. For more, please visit www.NaplesArt District.com.
__________________________________________
Update on FMFF articles, advances and profiles (04-13-19)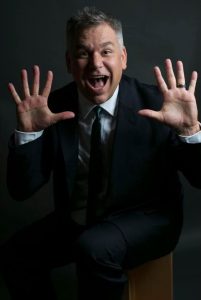 Here are links to the articles, advances and profiles posted on Art Southwest Florida in the lead up to the 9th Annual Fort Myers Film Festival:
Stay tuned. More's coming.
______________________________________________________________
Naples Artcrafters' season ending show is tomorrow in Cambier Park (04-12-19)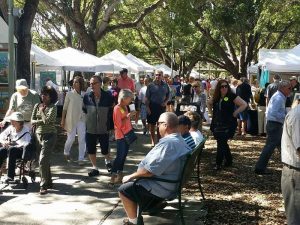 On Saturday, April 13, Naples Artcrafters will host an exciting juried fine art and craft show in beautiful Cambier Park in downtown Naples. The event features incredibly diverse and talented local artists who will share paintings, photography, glass art, jewelry and metal work, as well as handcrafted sculptures, basketry, pottery and much more. Both admission and parking are free. The show runs from 10 a.m. to 4 p.m. and can be found behind Starbucks, one block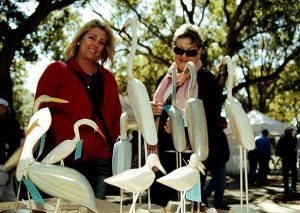 south of Fifth Avenue South. Naples Artcrafters is committed to promoting excellence in arts and crafts and to supporting established artists, craftspersons and students by providing a venue for the display and sale of their work in a beautiful setting.
____________________________________________________
Crayton Cove's season-ending Art After Dark is April 13 (04-12-19)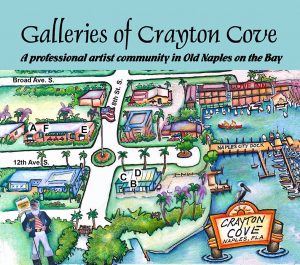 Crayton Cove's season-ending Art After Dark takes place from 6 to 9 p.m. on Saturday, April 13. Five galleries representing some of Naples' best artists take part in the event, vis: Phil Fisher Gallery, Pure Design, Random Acts of Art, Naples Ships Store and Guess-Fisher Gallery. There is also live music from Michael Colligan & Friends to enjoy. The Galleries of Crayton Cove is a professional artist community in Old Naples on the Bay, all within a one-block walk, where 8th St. S. & 12th Ave. S. meet at the flagpole by the Naples City Docks.
_______________________________________________________
Chatting with TJ Albertson about his character in 'Andorra' (04-11-19)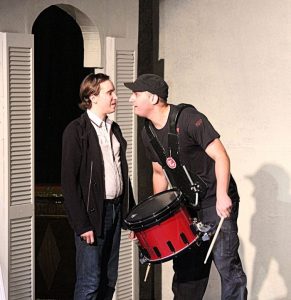 On stage for a final weekend at the Laboratory Theatre of Florida is Andorra by playwright Max Frisch. Set in a fictional European country that resembles Switzerland, the Lab chose this timeless piece of dramatic literature to observe Holocaust Remembrance Month.
It's a terrific choice.
The play focuses on a young man by the name of Andri who was putatively rescued from a country that persecuted Jews by a kindly Andorran teacher who raised the boy as his own. But now,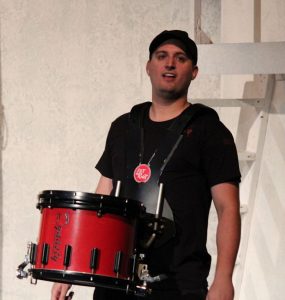 forces are afoot that render Andorra equally unsafe for people of Jewish descent. The country is being taken over by the "black shirts" to the north who intend to eradicate Andorra's Jewish population through an initiative resembling Reichsmarshal Hermann Goring and SD Head Reinhard Heydrich's infamous "final solution to the Jewish problem" in the territories within the German sphere of influence in Europe.
Go here for the rest of this interview.
______________________________________________________________
Edison Ford exhibit interprets families' love of Florida fauna & flora (04-11-19)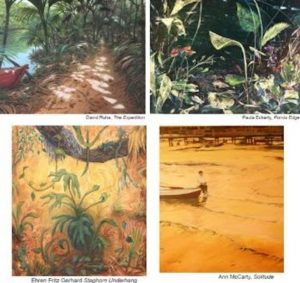 The Caloosahatchee River, part of the Everglades watershed, is the largest subtropical wilderness in the United States — home to unique orchids, trees and bromeliads. Both Thomas Edison and Henry Ford loved the rich and varied flora and fauna that grew around them here in Fort Myers. Edison called his lush estate here in Fort Myers his "jungle" because of the diversity of plant life that thrived. Ford was an avid bird watcher and enjoyed camping, boating and fishing throughout his life. So it only made sense for the Edison & Ford Winter Estates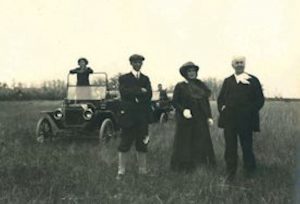 to ask artists from across the region to interpret the Edison and Ford families' love of Florida's natural environment. The result is an exhibit that features work in a variety of mediums (including oil, watercolor photography and sculpture) by 30 award-winning artists from across the Southeastern United States. It's on display now through May 19 in the Caretaker's Cottage. Access to the show is included with admission to the Edison & Ford Winter Estates.
_______________________________________________________________
Kyra Belan being featured in solo show by Manhattan's Ceres Gallery (04-11-19)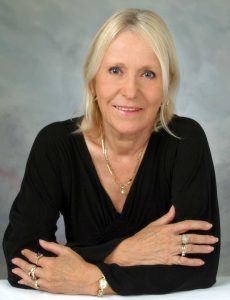 Dr. Kyra Belan is known for her magical realism style of art. The Ceres Gallery in Manhattan, New York is exhibiting her drawings, paintings and mixed media work in a solo exhibition that runs now through April 27, 2019.
Belan's artworks are about social issues and two of her series will be exhibited during this show: the Lady Liberty Series, dealing with the current political issues,- particularly as they relate to women – and the Amazing Women Series, which celebrate the outstanding women that made or are making important contributions to our culture and politics. Her preoccupation with the latter subject stems from her realization that the percentage of portraiture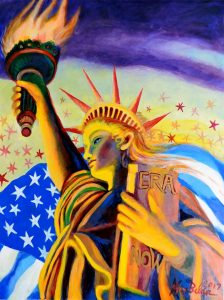 that is dedicated to women of achievement is currently unacceptably small. Her goal, therefore, is to help correct this inequity by drawing attention to iconic women through her art.
Ceres is a gallery dedicated to exposing feminist and social issue arts to the world through its visibility in the prestigious Chelsea Gallery District. Dedicated to promoting women artists since 1984, it is the only such exhibition space in the city of New York.
In addition to art, Belan is also an author, mythologist and art historian.
She served as a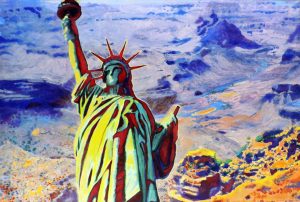 professor of art and art history and a founding gallery director at Broward College for two decades. She has enjoyed more than 50 solo art exhibitions and numerous group shows. Go here to see all of Dr. Belan's awards, accolades and achievements, as well as a list of the books she has published.
For more information, please contact Director Stefany Benson at 212-947-6100.
______________________________________________________________
Sheldon Fine Art is featuring William Hobbs' 'Patterns in the Wave' (04-11-19)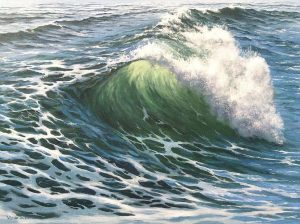 Sheldon Fine Art is featuring William Hobbs' Patterns in the Wave at its Fifth Avenue South gallery in downtown Naples.
The 19th century saw the development of great American landscape and seascape traditions. Spreading out from the Catskill region of New York, this style of powerful realism became known as the Hudson River School. It is upon these historic foundations that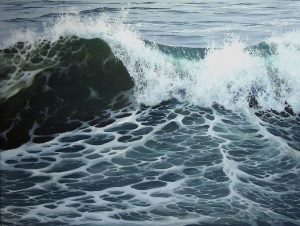 William Hobbs grounds his painting style, envisioning it as a continuation and extension of their endeavors. Following in the traditions of Frederick Church and Albert Bierstadt, his paintings explore the power of the natural world.
The natural content of Hobbs' work is driven by a fascination for wilderness. As an avid hiker, backpacker, and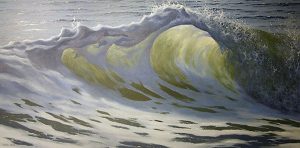 water-sport enthusiast, his art grows out of countless hours observing in the field. Further, his graduate level education and research in biology and ecology informs his art.
His paintings are both scientific studies and artistic renderings. Hobbs sees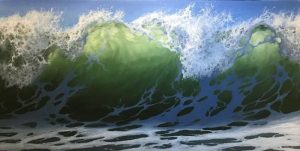 no difference between the two. In the deepest of scientific explorations, he finds aesthetic beauty. His art is a process in which he interacts with and explores the intricacies of nature.
Moving water is a common theme in his paintings. From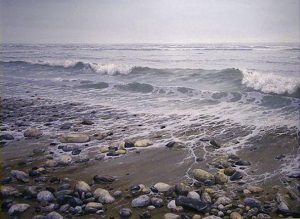 crashing surf and the rolling waves of the sea, to the flow of forest streams and waterfalls, these paintings often explore the patterns of water in motion. It is his desire that these studies impress upon the viewer a wonder for nature and the God who developed it. Hobbs believes wonder is the heart motivation for productive admiration and protection of the natural world.
Hobbs' artistic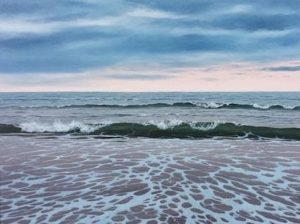 style has become known for detail. He is most inspired by nature's complexity and thrives on exploring the intricate detail of the natural world in his paintings. Finding nature to be fascinating at every scale, he seeks to create paintings that can be appreciated up close as well as from a distance.
He renders these scenes in oils on canvas. He appreciates the permanence of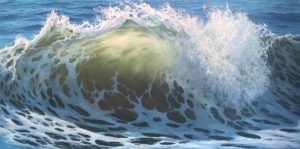 oils and finds this time-tested media to be the best method to capture the facets of nature that intrigue him.
William Hobbs studied and painted for a number of years along the coast of New England, where he was active in the Seacoast Art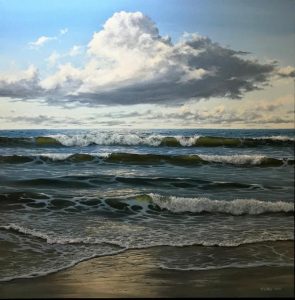 Association of New Hampshire. He now paints from his home in northeastern Pennsylvania where he is associated with the Pocono Mountains Arts Council. His art is represented in a wide range of private and corporate collections throughout the United States as well as in Germany and France, including the collections of Sanofi Pasteur, Portland Steel, and the Weiler Corporation.
Hobbs paintings have won many awards and he exhibits in a growing number of shows and galleries. It is the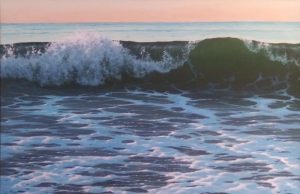 artist's hope that the viewer will discover in his paintings, the bright optimism of a world full of the life and motion that inspire me.
Reprinted from www.sheldonfineart.com. The gallery is located at 460 5th Ave S, Naples. For more information, please telephone 239-649-6255.
___________________________________________________________________
9th Annual Fort Myers Film Festival opens tonight with red carpet gala, concert (04-10-19)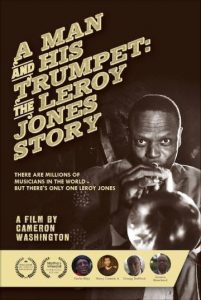 The 9th Annual Fort Myers Film Festival opens tonight with a red carpet gala. The opening night film is Cameron Washington's documentary A Man and His Trumpet: The Leroy Jones Story, which will be followed by a live jazz concert featuring the legendary New Orleans trumpeter, who toured for 17 years with and recorded 20 albums with the Harry Connick Jr. Orchestra.
One big departure associated with this year's FMff is the venue for tonight's black-tie red-carpet opening night gala. This year, it will be held in the palatial 86-year-old Sidney & Berne Davis Art Center, where the vast majority of this year's films will be screened over the next four days.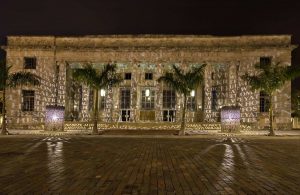 With its entrance sandwiched between dual-drum bronze Jim Sanborn light sculptures and waiting atop a short flight of limestone steps, the doors open at 5:00 p.m. for cocktails and musical entertainment. With photo ops and paparazzi at every turn, the Davis Art Center's cavernous grand atrium is the perfect place to mix and mingle with the legion of local and international filmmakers who will be on hand for the opening night festivities.
Read the rest of this advance notice here.
And for more on this year's opening night film, continue reading.
_______________________________________________________________
Here's a synopsis of 'A Man and His Trumpet: The Leroy Jones Story' (04-10-19)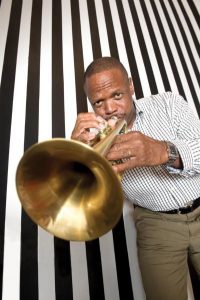 Leroy Jones is a trumpet virtuoso and consummate New Orleanian. He's a musician's musician with a sound like no other. And this year, the Fort Myers Film Festival will open up with a documentary that delves into Jones' life and music. A Man and His Trumpet: The Leroy Jones Story screens tomorrow night at the Sidney & Berne Davis Art Center red carpet gala.
For over a century, New Orleans has been at the epicenter of the music world, giving the planet some of the greatest musical talent that's ever been – from Louis Armstrong and Sidney Bechet to Harry Connick Jr.
Leroy Jones is a member of this esteemed group.
The documentary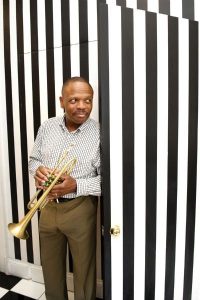 recounts Jones' life journey as he came up playing on the streets of the Saint Bernard Projects, quickly establishing himself as one of NOLA's most sought after trumpeters, blowing through 6-hour gigs on Bourbon Street. He founded the legendary Fairview Baptist Brass Band and Hurricane Brass Band, which helped spearhead the revival of the brass band scene in New Orleans. And playing with Terence Blanchard (blowing his mind in band practice), Jones and these other up-and-coming horn players turned into local legends.
Read the rest of this summary here.
And for more on A Man and His Trumpet filmmaker Cameron Washington, continue reading.
_______________________________________________________________
Spotlight on 'Man and His Trumpet' filmmaker Cameron Washington (04-10-19)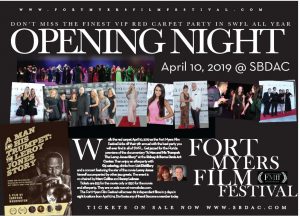 Leroy Jones is a trumpet virtuoso and consummate New Orleanian. He's a musician's musician with a sound like no other. And this year, the Fort Myers Film Festival will open up with a documentary that delves into Jones' life and unique sound. Directed by Cameron Washington, A Man and His Trumpet: The Leroy Jones Story screens tomorrow night at the Sidney & Berne Davis Art Center.
Cameron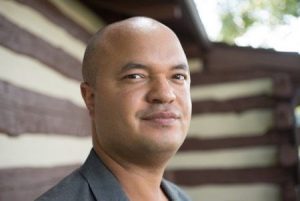 Washington is a writer/director/producer and musician based in San Francisco. Washington's first feature film, High School Ripped Me A New One, screened at film festivals across the U.S. and won "Best Comedy" from the Spaghetti Junction Film Festival.
The rest of Cameron's profile is here.
____________________________________________________________________
Ray Kass performs John Cage's 'STEPS' today at Bob Rauschenberg Gallery (04-10-19)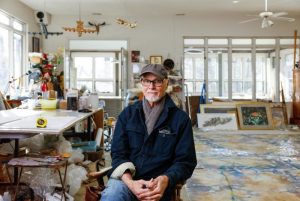 Ray Kass will present a workshop and performance of John Cage's "STEPS: A Composition for a Painting" today at 4:00 p.m. at the Bob Rauschenberg Gallery. It is a preview event for tomorrow's opening of JOHN CAGE: STEPS & Other Works from the Mountain Lake Workshop, an exhibition of visual art by the renowned artist-composer that will feature the world premiere of his recently rediscovered, never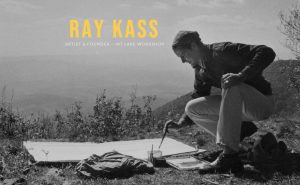 previously exhibited and monumentally-scaled masterwork – "New River Rocks & Washes" (1990).
The Bob Rauschenberg Gallery is located in Building L on the Lee campus of Florida SouthWestern State College at 8099 College Parkway in Fort Myers.
_________________________________________________________________
'John Cage & Other Works' opens at Bob Rauschenberg Gallery April 11 (04-06-19)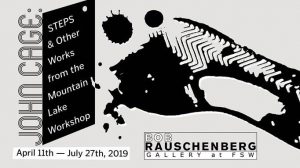 Florida SouthWestern State College continues its celebration of the Bob Rauschenberg Gallery's 40th anniversary by presenting JOHN CAGE: STEPS & Other Works from the Mountain Lake Workshop, an exhibition of visual art by the renowned artist-composer that will feature the world premiere of his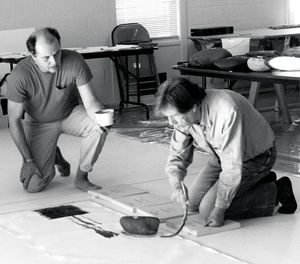 recently rediscovered, never previously exhibited and monumentally-scaled masterwork – "New River Rocks & Washes" (1990). The show opens tomorrow, Thursday, April 11 with a 6:00 p.m. lecture by Mountain Lake Workshop founder Ray Kass and Laura Kuhn, Executive Director of the John Cage Trust at Bard College.
Cage was a renowned composer, music theorist, author and artist revered as a pioneer of indeterminacy in music,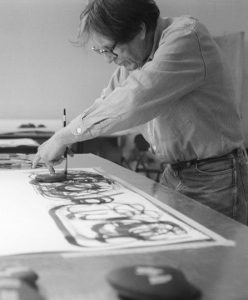 electroacoustic music, and non-standard use of musical instruments. He was also a leading voice of the post-war avant-garde. Bob Rauschenberg referred to Cage as his "spiritual and philosophical soul-mate."
One of the most influential American composers of the 20th century, Cage is perhaps best known for his 1952 composition "4'33", a piece instructing the performer not to play their instrument during three timed movements over four minutes and thirty-three seconds. Cage proposed the revolutionary concepts that any sound may constitute music and that there is no such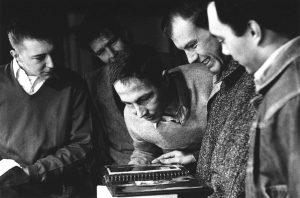 thing as silence.
A close collaborator through the 1950's and '60's while working with the Merce Cunningham Dance Company, Bob Rauschenberg later wrote, "John Cage [and] his work in every medium is a reward to all [and]will be for centuries." The innocence and challenging audacity of his unique attitude, according to Rauschenberg,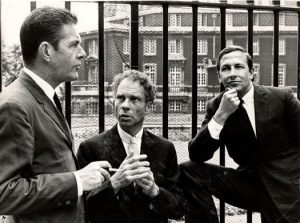 "created a labyrinth with no exit."
Often applying chance-based operations to his compositional process in an effort to eliminate aesthetic decisions, John Cage's forays into visual art practice – perhaps best represented by his experimentation at the Mountain Lake Workshop – employed many of the same techniques. As collaborator,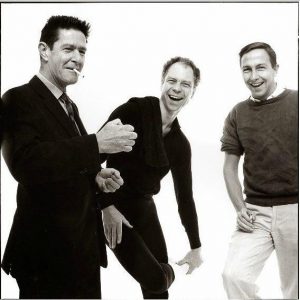 friend and Mountain Lake Workshop founder Ray Kass reflects, "Cage didn't adhere to accepted aesthetic rules and patterns for the construction of works of art; he deliberately eschewed the idea that art is created solely through personal taste manipulating elements of visual form."
Through the very recent "rediscovery" of John Cage's seminal 8.5 x 28 ft. "New River Rocks & Washes" (1990), Bob Rauschenberg Gallery at FSW visitors will be given the extraordinary opportunity to be the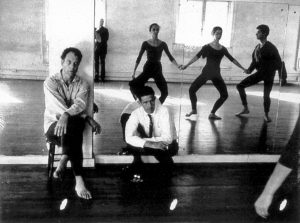 first to publicly view this monumental masterwork – which until now was unidentifiably crated and in storage for nearly three decades.
As Dr. Laura Kuhn (Executive Director of the John Cage Trust at Bard College) succinctly notes, "One cannot overstate the importance of John Cage and his work, and its impact on 20th century music, art, and culture."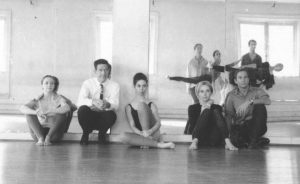 This exhibition is made possible through a partnership with the Longwood Center for Visual Art at Longwood University and presents excerpts from "Rural Avant-Garde: The Mountain Lake Experience" (an exhibition funded in part by the National Endowment for the Arts). FSW and the Bob Rauschenberg Gallery are deeply grateful to LCVA Director Rachel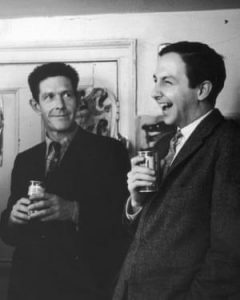 Ivers and Curator of Exhibitions Alex Grabiec; the staff of the Maryland Institute of College of Art/MICA; as well as to Sean Mooney, Chief Curator at the Rock Foundation, and the Adelaide de Menil & EdmundCarpenter Collection for essential loans and critical assistance with the preparation and installation of these seminal works. They also extend thanks to Gene Caprioglio at C.F. Peters Co., Laura Kuhn and Ray Kass for their inspiration, participation and permissions granted.
The Bob Rauschenberg Gallery is located on the Lee campus of Florida SouthWestern State College.
____________________________________________________________________
Jansen being featured by Fort Lauderdale's New River Fine Art in solo show (04-06-19)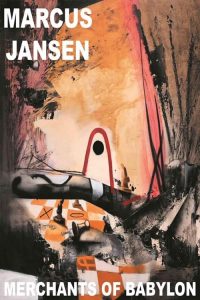 Marcus Jansen's work is being featured by New River Fine Art in Fort Lauderdale in an exhibit titled Merchants of Babylon. The show runs April 25-May 25, 2019. The exhibition includes 20 works of art created between 2011 – 2019.
"Jansen has been called the cartographer of conflict" states New River owner Lisa Burgess. "His colors, textures and calligraphic marks imbue an intensity and power to his large-scale paintings that render the human figures seen in many of his works as humbled within the chaos of the surrounding imagery."
Jansen is no stranger to this type of chaos.
A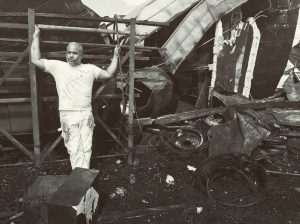 veteran of Desert Storm and Desert Shield, he has seen the ravages of war first hand and the experience left an indelible mark on the artist and informs his work.
"Jansen uses light and color to convey a sense of hope in his post-apocalyptic style landscapes," adds Gallery Director Wissam Elghoul. "Despite the turmoil, there is a sense that humanity may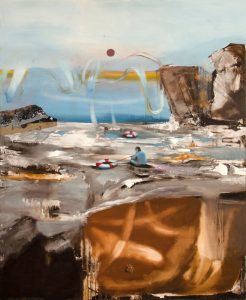 prevail."
"A painters conflict first takes place from within," notes Jansen. "What you see on canvas is the outcome of decisions based on an intellectual and visual combat. I don't see my work as political paintings, rather as critical social commentary opposed to political rhetoric."
Political or not, critics are hailing Marcus Jansen as one of the most important American painters of our generation. His socially-critical paintings and installations have been exhibited in museums in Italy, Germany and the United States.
Jansen's art is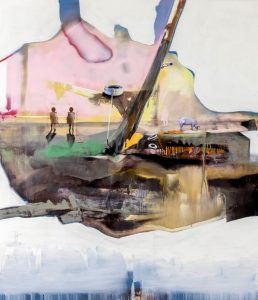 rooted in the New York Graffiti scene, but years spent in Germany garnered influence from the Expressionists to develop a language that speaks of a world in turmoil with isolation, threat, war, surveillance and greed in competition with innocence, hope and humanity.
A full color exhibition catalog is available. An opening reception for the artist will take place on April 25th at the gallery.
New River Fine Art is located at 822 East Las Olas Blvd in Ft. Lauderdale, FL. For more information, to schedule interviews with the artist or high-resolution images, please contact Lisa Burgess at (954) 524-2100 or lisa@newriverfineart.com or visit www.newriverfineart.com.
_____________________________________________________
'Thrift Shop Musical' at Broadway Palm through May 12 (04-09-19)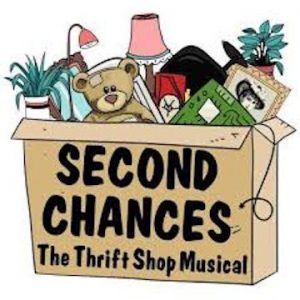 Second Chances: The Thrift Shop Musical is on the main stage at Broadway Palm Dinner Theatre through May 12. It's a funny, yet inspirational, musical comedy about the quirky characters that run The Second Chances Thrift Shop. You'll meet the hilarious lead clerk who always brings sunshine to the day with humor, the couple who work in the collection area and discover that you can find love later in life, the young mother and new shop manager trying to start over, and more! When the thrift shop is threatened to be sold by the greedy landlord, the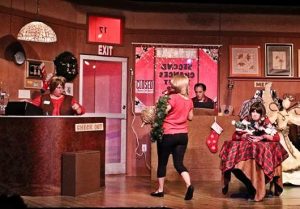 team won't stand for it. Spend a year with the loveable, yet quirky, group and see how they band together to save the shop and in the process, discover it's not just old treasures that are getting Second Chances!
The show is the brainchild of Broadway Palm co-founder Tom Prather. He started working on the project in earnest early in 2015, and by that summer, the script was done.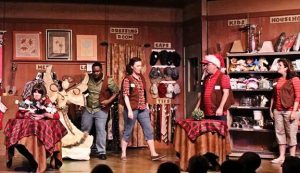 The songs came from Broadway Palm regulars Chris Russell (music) and Megan Orlowski (lyrics).
Musical styles include a rock/soul number, some standard musical-theater songs, a 1920's soft shoe featuring a drag queen, a rap song about the thrift shop's rules, and a ukulele song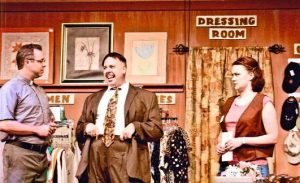 called "If Our Love Is Gone." There's even a reference to the Macklemore & Ryan Lewis hit "Thrift Shop" in one of the songs.
According to Prather, the thrift shop is a metaphor for people opening a new chapter in their lives. Every character in the show is getting a second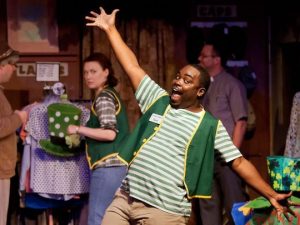 chance at life in one way or another.
The show's characters were partly inspired by the people Prather met at the Iona-Hope Episcopal Church thrift shop. He volunteered at the south Fort Myers shop every Wednesday when he wasn't in Arizona or working at Broadway Palm's sister theater in Lancaster, Pennsylvania, The Dutch Apple Dinner Theatre. As he worked putting tags on items,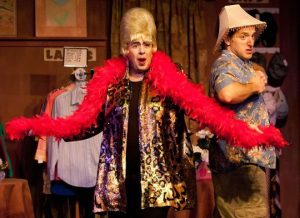 hanging clothes and doing whatever else needed to be done, he picked up lines and material from the employees and shoppers filing through the store – although none of the characters in the show are either real or autobiographical. To the contrary, Prather developed the characters with specific Broadway Palm actors in mind.
After premiering in the Off Broadway Palm in 2015,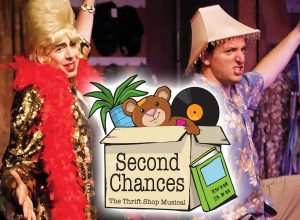 the musical enjoyed a limited engagement in May of 2016 at the Sugden Community Theatre on a bigger stage, which necessitated some editing, revisions, shorter scene changes and new music. The show was then performed at The Dutch Apple Dinner Theatre in 2017.
With its return to Broadway Palm's main stage, this beloved show has now come full circle. Second Chances runs April 4 through May 12.
_______________________________________________________
'Mama Won't Fly' gives new meaning to road trip comedies (04-09-19)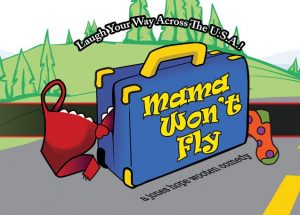 The Off Broadway Palm Theatre is presenting Mama Won't Fly now through April 28, 2019. Laugh your way across the USA with this ferociously funny comedy by the writers of The Savannah Sipping Society and The Hallelujah Girls.
A race against the clock begins when Savannah Sprunt Fairchild Honeycutt agrees to get her feisty mother all the way from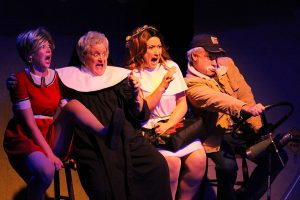 Alabama to California in time for her brother's wedding. Savannah's problem: MAMA WON'T FLY. With only four days to make it to the ceremony, this determined daughter has no choice but to drive cross-country with her equally willful mother, Norleen Sprunt, in Mama's vintage sedan. As Savannah steels herself for this hastily conceived road trip, another outrageous complication arises: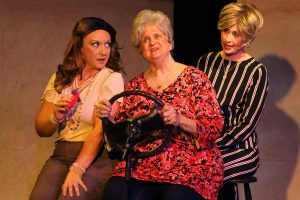 the bubbly, over-eager bride-to-be arrives unannounced. Delighted to finally meet her future in-laws, Hayley Quinn is convinced that travelling together to her wedding is the perfect way to bond. The folly of her decision quickly becomes apparent when the journey begins and comedic chaos ensues.
The rest of this advance is here.
______________________________________________________________________
Comedy team of Galyean, Schulte and Pandow make 'Mama Won't Fly' special (04-09-19)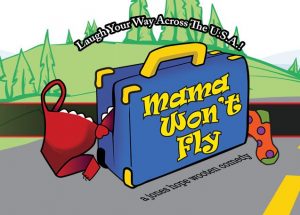 On stage through April 28 in the Off-Broadway Palm is Mama Won't Fly, a female road trip comedy by the writers of The Savannah Sipping Society and The Hallelujah Girls.
So here's what's going on. Mama's son is getting married on a beach in sunny California. Mama and her daughter, Savannah, live in Alabama (roll Tide!) but, to Savannah's shock and consternation, Mama won't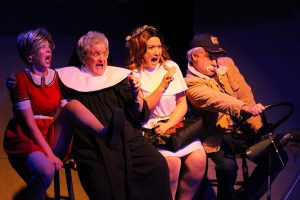 get on the Boeing 737 Max (okay, I ad libbed this one) that Savannah's booked seats on and insists they'll have to drive to California in her vintage and recently-repaired Buick sedan. At the last minute, Mama's soon-to-be daughter-in-law/Savannah's soon-to-be sister-in-law, Hayley, shows up to accompany her new in-laws to the wedding. And the road trip from hell is on.
There's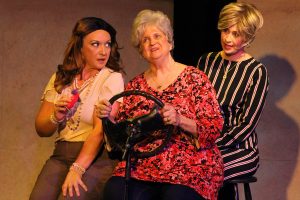 no getting around the fact that the premise and script for this show are highly contrived. Most of the unscheduled stops that Mama, Savannah and Hayley make en route to the latter's nuptials test the bounds of credulity, but hey, Mama Won't Fly is a farce in the tradition of The Lucille Ball Show, National Lampoon Vacation and Little Miss Sunshine. But even if you're not a fan of the farce, there's more than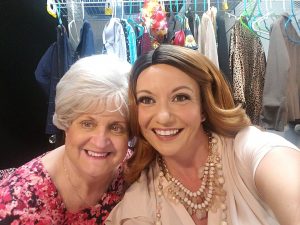 ridiculous situational comedy, a trunkful of lame laughs and the cozy confines of the Off Broadway theater to warrant an afternoon or evening of your time.
Such as the performances of Dena Galyean as Savannah Sprunt Fairchild Honeycutt, Donna Schulte as Mama Norleen Sprunt and Katie Pankow as Haley Quinn.
Please go here for the rest of this review.
________________________________________________
Spotlight on 'Mama Won't Fly' actor Dena Galyean (04-09-19)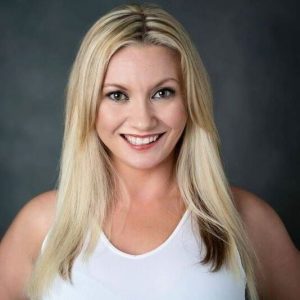 The incomparable Dena Galyean is Savannah Sprunt Fairchild Honeycutt in Mama Won't Fly. This beleaguered character must contend with a cantankerous mom and her maddingly bubbly soon-to-be sister-in-law as they race across the country for Haley's impending nuptials, overcoming one inconceivable mishap after another. Dena Galyean is one of the hardest working thespians in all of Southwest Florida. And she always seems to land fascinating roles. Among her most recent – and memorable – are Susan B. Anthony in Theatre
Conspiracy's production of The Agitators, Nora Helmer in Henrik Ibsen's A Doll House (also for Theatre Conspiracy) and Stella Kowalski in The Studio Players' production of Tennessee William's A Streetcar Named Desire at the Golden Gate Community Center.
Read here for the rest of Dena's profile.
________________________________________________
Spotlight on 'Mama Won't Fly' actor Katie Pankow (04-09-19)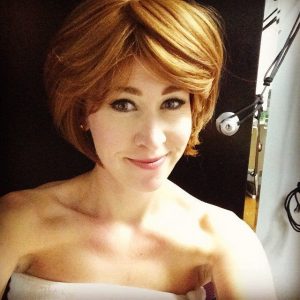 Katie Pankow stars in Off Broadway Palm's production of the hysterical comedy Mama Won't Fly. She plays bride-to-be Hayley Quinn, who makes the questionable decision to meet her future in-laws by driving across country with her future mother and sister-in-law but anything that can go wrong does go wrong, and more. Katie Pankow is a talented actor who frequently performs locally. Her acting credits include Grounded and Swell Party for Theatre Conspiracy at the Alliance for the Arts, and Mrs. Cratchit in A Christmas Carol (December,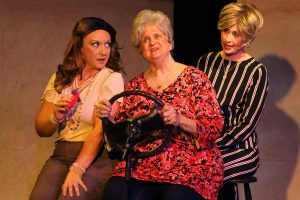 2018 at the Hippodrome State Theatre), Poppy Norton-Taylor in Noises Off (January 12-February 17, 2018), Belle (along with Mrs. Fezziwig, Martha Cratchit and many others ) in A Christmas Carol (December 8-29, 2017) ….
Read here for the rest of Katie's profile.
_______________________________________________
Spotlight on 'Mama Won't Fly' actor ML Graham (04-09-19)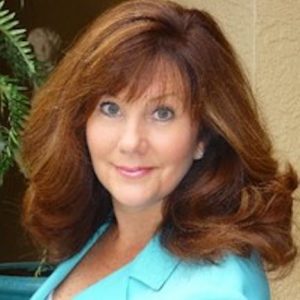 In the cast of Off-Broadway Palm's Mama Won't Fly is ML Graham. ML (Mary-Lisa) Graham is an equity actor and singer. She holds a BS in Creative Arts from the University of North Carolina at Charlotte. She has performed as a classical and choral music soloist in a variety of theater, outdoor drama and cabaret shows, and as a cruise ship performer. (ML performed on the SS Constitution cruise ship while living in Hawaii.) Her local stage credits include …. [Read here for the rest of ML's credits.]
_________________________________________________________________
Broadway Palm holding open auditions for 'Beauty and the Beast' youth (04-09-19)

Broadway Palm is holding open children's auditions for their upcoming production of Beauty and the Beast at 10:00 a.m. on Saturday, April 27, 2019 at

the theater, which is located in the Royal Palm Square at 1380 Colonial Boulevard in Fort Myers. Auditions are on a first-come, first-served basis. A sign-up sheet will be available at 9:30 a.m., but no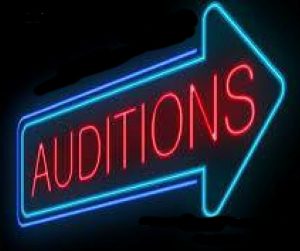 appointments will be taken.
The theater is casting for a young male actor to play Chip, the enchanted tea cup/son of Mrs. Potts, who is innocent, playful and bright-eyed. Vocal range: A3 – F5. Must be UNDER 4'10".
The role will be double cast and children will alternate performances.
Anyone interested in auditioning should bring a current headshot/picture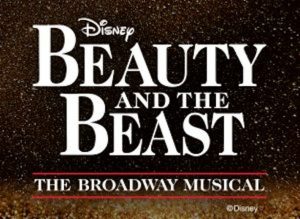 and resume. Those auditioning need to be prepared to sing 16 bars in the musical theatre genre that best show off their vocal range. Please bring sheet music in the proper key; an accompanist will be provided (no recorded music is accepted.)
Anyone interested must be available for the rehearsal process and all alternated,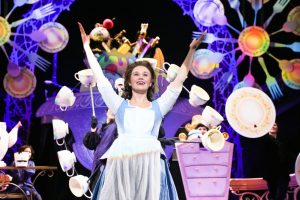 assigned performances. Rehearsals take two weeks, running June 6 through June 19, 2019. The show opens June 20 and runs through August 10, 2019. Performances are Wednesday through Sunday evenings with selected matinees on Wednesday, Thursday, Friday, Saturday or Sunday.
The full performance schedule is available at www.BroadwayPalm.com. For more information, visit www.BroadwayPalm.com or call (239) 278-4422.
_________________________________________________________________
'Waverly Gallery' opens at Bonita Center for Performing Arts tomorrow (04-09-19)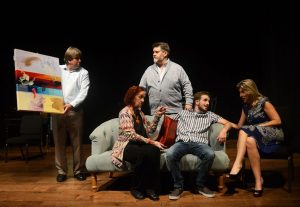 The Waverly Gallery opens at the Center for Performing Arts Bonita Springs on April 10. This critically-acclaimed Kenneth Lonergan drama captures the humor and strength of a family in the face of crisis .
The play centers on feisty matriarch and Greenwich Village Waverly Gallery art dealer Gladys Green, as she fights her final battle against Alzheimer's disease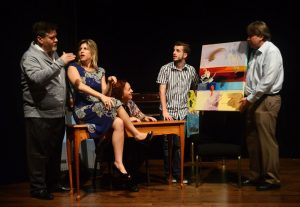 and tries to retain her independence as her NYC family (which, ironically, includes two psychiatrists) tries to deal with Gladys' mental decline.
Starring in the production are Deanna Hartigan as Gladys Green, an aging attorney and art gallery owner. Alec H. Taylor plays Daniel Reed, played by Alec H. Taylor, Gladys' supportive grandson. Debbie Rockwell is Ellen Fine,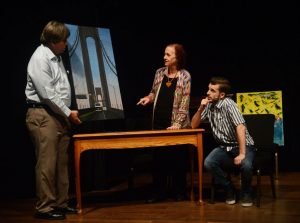 a psychiatrist and Gladys' long-suffering yet supportive daughter. Luis Pages is Howard Fine, the empathetic stepfather, also a psychiatrist. Don Bowman as a ne'er do well artist from Lynn, Massachusetts.
The play recently completed a successful run on Broadway, where it starred Elaine May, Joan Allen and Michael Cera.
Performances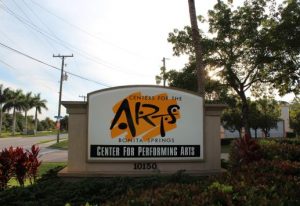 are Wednesday through Saturday, April 10-23 at 7:00 p.m. and Saturday and Sunday, April 13 & 14, at 2:00. Tickets are $25 per person (with 10% off for CFABS members).
The Center for Performing Arts Bonita is located at 10150 Bonita Beach Road in Bonita Springs. For more information, please call 239-495-8989 or email market1@artsbonita.org.
__________________________________________________________
'Broken Hearts' musical revue at Cultural Park through April 14 (04-09-19)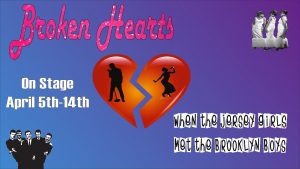 Broken Hearts is an original musical revue put on by Cultural Park Theatre that features hit music of the 50's and 60's. Set in Brooklyn, New York, musical memories are made when the "Jersey Girls" arrive to compete for a talent award and wind up winning over the hearts of their competitors, the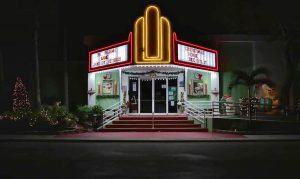 "Brooklyn Boys."
Cultural Park Theatre is located at 528 Cultural Park Blvd, Cape Coral, FL 33990. For more information, please telephone 239-772-5862 or email culturalparktheatre@gmail.com.
____________________________________________________
'Million Dollar Quartet' at Florida Rep through April 21 (04-09-19)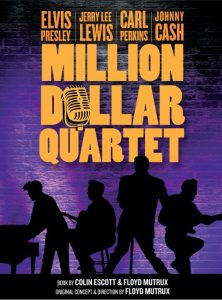 Broadway's rock 'n' roll sensation Million Dollar Quartet is at Florida Rep. through April 21. The musical reprises a jam session that made music history in 1956. It occurred when Memphis record producer Sam Phillips brought four of his newest clients together to make music. That fab four consisted of Carl Perkins, Jerry Lee Lewis, Johnny Cash and Elvis Presley.
Million Dollar Quartet took Broadway by storm and provides an electrifying glimpse of the four legends before they became rock 'n' roll icons. The musical features over twenty rock 'n' roll hits, including "Blue Suede Shoes," "Hound Dog," "Sixteen Tons," "Great Balls of Fire" and many more!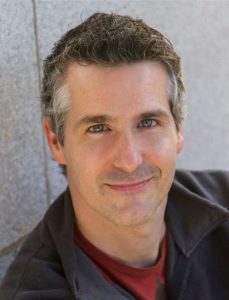 "This musical is like nothing the Arcade Theatre has ever seen," maintains Artistic Director Greg Longenhagen. "Not only will the music blow the roof off of the Arcade, but the story is compelling. And looking at these four musicians at the start of their iconic careers is touching, funny, and extremely exciting. Elvis Presley, Johnny Cash, Jerry Lee Lewis, and Johnny Cash changed the music industry, and I can't wait for you to hear their story and their music."
Florida Rep has assembled an A-list cast for the musical. Several of them are playing their roles for a fifth, sixth, and even the tenth time. Florida Rep ensemble member Brendan Powers (Hay Fever) returns this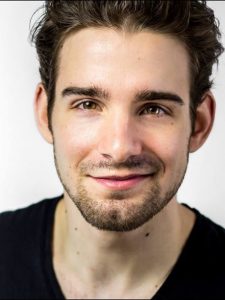 season as record producer Sam Phillips and is joined by Joe Boover as Elvis (Florida Rep debut), Gregg Hammer as Johnny Cash (Florida Rep debut), Jeremy Sevelovitz as Carl Perkins (Florida Rep debut), and Brady Wease as Jerry Lee Lewis (Shear Madness).
Also joining the cast are Julie Kavanagh as Dyanne (Too Marvelous for Words), Daniel Bailey playing bass (Florida Rep debut) and David Sonneborn on drums (Florida Rep debut).
Associate Artistic Director and ensemble member, Jason Parrish (The 25th Annual Putnam County Spelling Bee) directs, and is joined by Resident Set Designer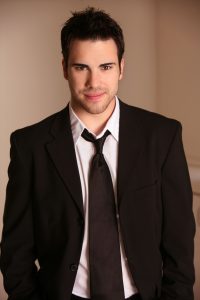 Jordan Moore (Cabaret), ensemble Costume Designer Stephanie Genda (Cabaret), Lighting Designer Julie Duro (Twelve Angry Men), Sound Designer Katie Lowe (Damascus), Music Director David Sonneborn (Florida Rep debut) and Stage Manager Kathleen Barrett (Florida Rep debut).
Tickets are priced at $59 and $53 for regular performances but go up to $65 and $59 on March 12. Preview tickets are $35 and $29 and are selling out for the March 19-21 performances. A limited number of $25 Two-Day-Deal tickets are available 48-hours in advance of each performance by calling the box office at 239-332-4488.
Box office hours are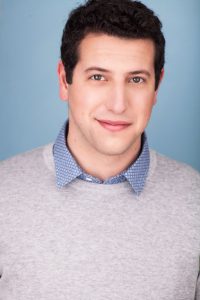 Monday through Friday, 10:00 a.m. to 5:00 p.m. New this season, Florida Rep's parking lot will open 2 hours before each performance and offers guests limited free parking across the street from the Arcade Theatre.
Florida Repertory Theatre performs in the Historic Arcade Theatre and the ArtStage Studio Theatre on Bay St. between Jackson & Hendry with limited free parking in the Fort Myers River District. Visit Florida Rep online at FloridaRep.org, and by following the company on Facebook, Twitter, Instagram, and YouTube.
______________________________________
Lab's 'Andorra' all about the message (04-09-19)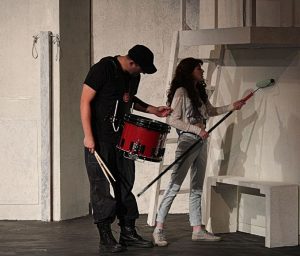 On stage for two more weekends at the Laboratory Theatre of Florida is Andorra by playwright Max Frisch. Set in a fictional European country that resembles Switzerland, this timeless piece of dramatic literature has been chosen by The Lab to observe Holocaust Remembrance Month.
Andorra is by no means an easy, feel-good play. On the positive side, however, it boasts a large and talented case that is fully committed to absorbing, digesting and translating for their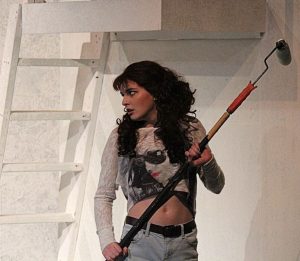 audiences the probing themes and emotionally-charged subjects implicit in Max Frisch's troubling script.
Steven Coe is sensational as Andri, a boy who is adopted by a schoolteacher living in Andorra and told he is a Jew. Coe continues his meteoric ascent as a serious character actor, turning in a performance that's even deeper, stronger and more complex than his previous roles as Jason in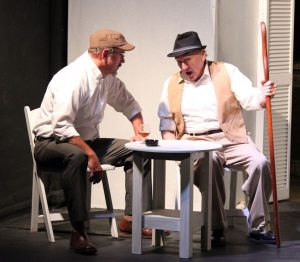 Hand to God, The Boy in Veronica's Room and Doug in The Way We Get By. Danica Murray is haunting as the Teacher's daughter and Andri's love interest and you'll see at the end of the play just how committed she is to the role, which is a major step forward in her young acting career which, to date, has been dominated mainly by musicals. Rob Green is equally amazing as The Teacher, but it's TJ Albertson who overpowers both his cast mates and the audience with his seething, villainous presence and the thunderbolt orders he barks out to his fellow soldiers, poor Andri and the cowed citizens of Andorra.
You'll find the rest of this review here.
____________________________________________________________________
Confronting blatant & casual prejudice, 'Andorra' still relevant (sad to say) (04-09-19)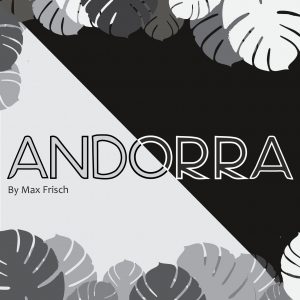 In honor of Holocaust remembrance month, The Laboratory Theater of Florida is producing the Southwest Florida premiere of Andorra by Max Frisch.
One of the most oft-produced plays in Europe, Andorra is a parable about racism and the poison of prejudice. Set in fictionalized Swiss-esque Andorra, Andri is adopted by a teacher and raised as a Jew alongside Can's own daughter, Barblin. Throughout the play, Andri faces with blatant prejudice and complicit silence from his fellow townspeople. As he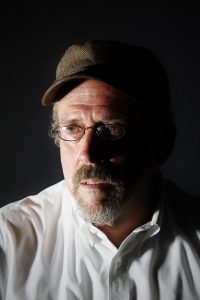 is assailed at every turn by a sense of his otherness, Andri eventually begins to internalize it. Told he is different, he begins to feel different from his neighbors. Eventually he comes to behave as they expect Jews to act.
Frisch's message is twofold. The "other" is brought into being by society's alienation, and their "attributes" are not an actuality but a fulfillment of expectations.
Go here for the rest of this advance.
'Andorra' play dates, times and ticket info
_____________________________________________________
Spotlight on 'Andorra' lead Steven Coe, who plays Andri (04-09-19)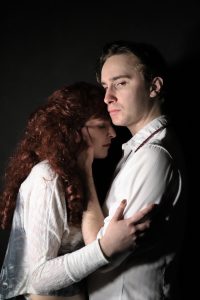 Steven Coe will play the part of Andri in Lab Theater's production of Max Frisch's Andorra, which opens with a half-price preview on March 28. Actor Steven Coe is one of Southwest Florida's hardest working actors. He has a reputation for placing himself in challenging roles and situations that build confidence. For example, while he was playing The Boy in Veronica's Room for Lab Theater, he was also on the Murder Mystery Dinner Train over at the Seminole Gulf Railway.
You will find the rest of Steven Coe's profile here.
___________________________________________
Spotlight on 'Andorra' actor Danica Murray (04-09-19)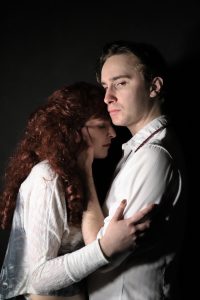 Danica Murray will play the part of Barblin in Lab Theater's production of Max Frisch's Andorra, which opens with a half-price preview on March 28. Danica is a dual enrollment theater student at Florida SouthWestern State College. Murray characterizes herself as a comedic actor, but she fully embraces dramatic parts, such as Barblin in Lab Theater's production of Max Frisch's Andorra and Marie in FSW's production of Brendan Pelsue's futuristic dystopian drama Wellesley Girl.
This Spring, Murray will simultaneously earn both her high school diploma and Associates of Arts degree. But she's already amassed an impressive resume, thanks in large measure to her participation in Florida Repertory Theatre's Conservancy program.
Go here for the rest of Danica's expanding resume.
________________________________________________
Spotlight on 'Andorra' dad and teacher, Rob Green (04-09-19)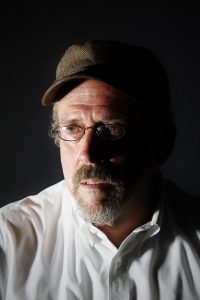 Rob Green will play the part of Barblin's dad and the Teacher in Lab Theater's production of Max Frisch's Andorra, which opens with a half-price preview on March 28. Since returning to the boards following a three-year hiatus, Rob has appeared as Gerald Halverson in Theatre Conspiracy's production of Jeffrey Hatcher's Murderers, the Archangel Gabriel in David Javerbaum's An Act of God, the wheelchair-confined Queen of the Hollywood Melodrama Blanche Hudson in the outrageous Lab Theater summer spoof Whatever Happened to Baby Jane: A Parody of the Horror and Burton in in Burn This. Prior to his acting hiatus, Rob was Hal Robinson in The Graduate, Biff Loman in Death of a Salesman and various roles in Miss Witherspoon, Polish Joke, Cat on a Hot Tin Roof, and Picasso at The Lapin Agile. [Go here for more on Rob.]
__________________________________________________________________
Michael Cristofer's 'Shadow Box' opens at New Phoenix Theatre on May 2 (04-09-19)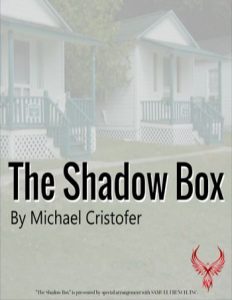 The Shadow Box by Michael Cristofer opens May 2 at New Phoenix Theatre on McGregor Boulevard.
In this compelling dramatic triptych, three terminal cancer patients dwell in separate cottages on a hospital's grounds, attended and visited by family and close friends. Although the characters are either living in or visiting a hospice for the terminally ill, The Shadow Box is not about death and dying as much as it is about self-realization. That's because to playwright Michael Cristofer's way of thinking, it is necessary to have an awareness of mortality in order to understand ourselves and how we live.
To explicate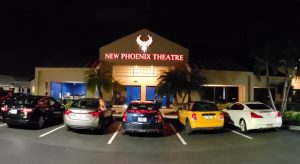 this theme, Cristofer focuses on the lives and families of three people who are living with the certainty that their diseases will kill them within a short time. They are forced to evaluate themselves and come to a conclusion about the manner of their existence. There's Agnes and her mother Felicity.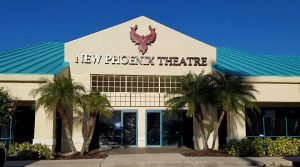 They're not only estranged by Felicity's anger and bitterness over the reality of her impending demise, but by Felicity's dementia. There's garrulous Brian and Beverly, whose marital complications are exacerbated by Brian's new lover, Mark. And there's Joe and his anxious, heartbroken wife, Maggie,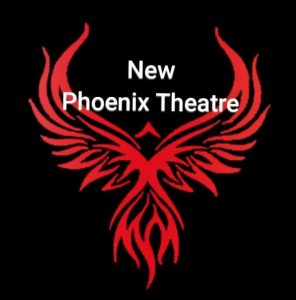 who finally finds the support she needs from her husband and their teenage son, Steve.
What comes out from the interactions of these three groups of people is the unerring message that the more honest they are, the more openly they can express their love for one another and the more genuine and immediate their relationships can be. It's only in this way that it becomes easier for the dying to let go of life.
Performances are at 8:00 p.m. on May 2, 3, 4, 9, 10, 11, 16, 17 and 18, with 2:00 p.m. matinees on May 5, 12 and 19.
__________________________________________________________
Naples Players holding auditions on April 13 for 'Mamma Mia!' (04-09-19)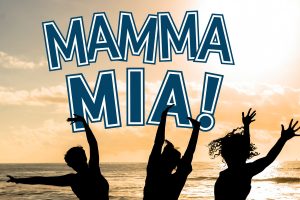 The Naples Players (TNP) will hold auditions for the hit Broadway musical Mamma Mia! From 12:30-4:00 p.m. on Saturday, April 13 at The Naples Players Sugden Community Theatre, 701 5th Avenue South.
Over 60 million people worldwide have fallen in love with the characters, the story, and the music that make Mamma Mia! the

ultimate feel-good show. ABBA's music tells the uplifting tale of a young woman who, seeking the identity of her father for her wedding, brings three potential men from her mother's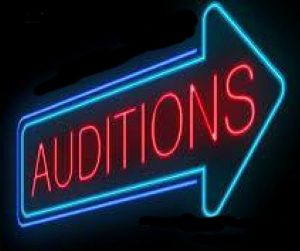 past back to the Greecian island they visited 20 years ago. The story-telling magic of ABBA's timeless songs propels this enchanting tale of love, laughter, friendship and sisterhood, creating an unforgettable show featuring hit songs such as "Mamma Mia," "Money, Money, Money," "Dancing Queen," and "Voulez-Vous," among others.
The Naples Players is seeking to cast six women (ages 20s-50s),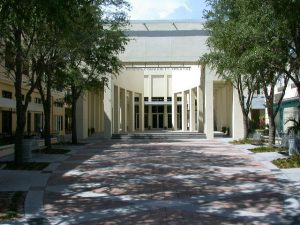 six men (ages 20s-50s) and additional singing and dancing ensemble members with featured roles. Rehearsals begin Monday, May 6, 2019 at 7:00 p.m. and are typically five nights a week for 4-6 weeks before production.
Performances run Wednesdays – Sundays, June 26 – July 28, 2019. There is also a special Sensory-Friendly Mamma Mia! performance scheduled on Tuesday, July 9, 2019 at 7:30 p.m.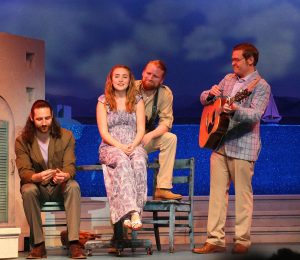 The Naples Players auditions are open to all interested persons. All that is required is the desire to be involved in a production and the willingness to commit your time and effort to the project. Audition sides, more detailed information, and audition registration is available online: www.NaplesPlayers.org. For audition information, please call Cole Butcher, Production Stage Manager, (239) 434-7340 ext. 125 or cbutcher@naplesplayers.org. All audition details and script sides for auditions are accessible on the website: https://naplesplayers.org/classes/mamma-mia-auditions/.
______________________________________________________________________
TNP inviting playwrights to submit for Readers Theatre new play competition (04-09-19)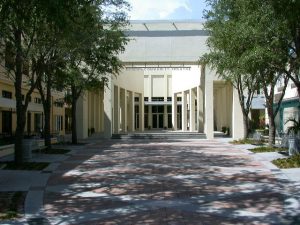 The Naples Players' (TNP) Readers Theatre is now accepting original one-act scripts for its 16th Annual "An Evening of New Plays" contest for Southwest Florida playwrights. Winners will have the opportunity for their plays to be cast, directed, and staged at one of the most highly-rated theatres in the country.
"It's a fantastic opportunity for talented playwrights to get their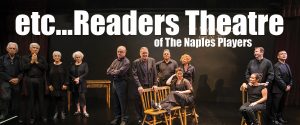 work in front of an audience," observes Jessica Walck, Associate Artistic Director.
In addition to having their play cast and performed at TNP's "An Evening of New Plays" on Sunday, January 19, 2020, finalists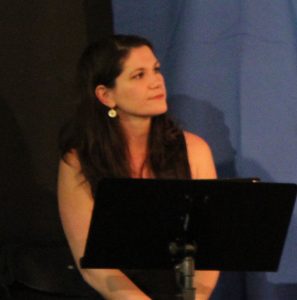 will each receive a performance royalty, memorial plaque and tickets to TNP's "An Evening of New Plays."
Readers Theatre is devoted to developing playwrights, directors and actors through staged readings of original works as well as fresh and inventive one-acts. The Readers Theatre program allows The Naples Players to test new plays before producing them and provides critical feedback to playwrights, along with access to performance and directing opportunities through flexible and shortened rehearsal processes and
augmented performance demands. Both veteran and novice actors, directors, and playwrights can call Readers Theatre home, and this flexibility helps Readers Theatre remain as one of the foundational programs of The Naples Players.
Only non-musical one-acts are accepted. Only one play per writer can be submitted. Each play must:
be the writer's own original work, not an adaptation;

not commercially published or produced, though it may have been work-shopped or presented in staged readings;

should not exceed 20 minutes in length;

may have been entered in an earlier contest, so long as it was not an earlier finalist.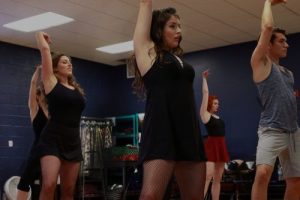 Once the play is submitted, no script changes can be made for purposes of this competition.
To submit a play, playwrights must submit three copies of their script in standard stage play format to: "An Evening of New Plays 2018," The Naples Players, 701 5th Avenue South, Naples, FL 34102. Plays may also be submitted electronically to: tnpreaderstheatre@gmail.com.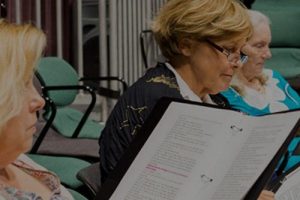 A title page with the name of the play, synopsis, and list of characters must be attached to each script. Include a separate page, unattached to the script, with the name of the play, playwright and contact information. This is to help assure anonymity during the judging process. For scripts to be returned, please include a self-addressed stamped envelope.
The judging panel may recommend up to four finalists to the Readers Theatre Committee for review and final approval by Associate Artistic Director Jessica Walck. Authors retain all rights and give performance rights to The Naples Players for "An Evening of New Plays" and limited readings in other venues, including possible outreach and electronic media.
Deadline for submission is July 31, 2019 and winnerswill be notified by October 31, 2019.
Readers Theatre is The Naples Players' affiliate theatre group, led by TNP's Associate Artistic Director Jessica Walck. Performances are held throughout the year in the intimate 100-seat Tobye Studio Theatre at the Sugden Community Theatre in the center of 5th Avenue South, Naples. Readers Theatre perform a series of one-act plays and full-length works with scripts in hand and without props or costumes. Readers Theatre performances focus on the written word.
The Naples Players (TNP) Sugden Community Theatre is Naples' oldest and premier theatre group and a vital part of the exciting experience of Downtown Naples. Celebrating its 66th season, and as one of the top theatres in the country, they offer a variety of plays and musicals in three intimate spaces, Blackburn Hall, the Tobye Studio Theatre and outside BakerStage – all located in one building on Fifth Avenue South.
______________________________________________
Update on FMFF articles, advances and profiles (04-08-19)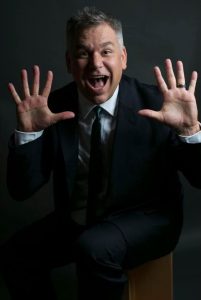 Here are links to the articles, advances and profiles posted on Art Southwest Florida in the lead up to the 9th Annual Fort Myers Film Festival:
Stay tuned. More's coming.