Here's what's happening August 8-14, 2018
This is what's happening in the arts, independent film and community theater from August 8 to August 14, 2018:
Muffy Clark Gill rozome on silk 'Hung Out to Dry' (08-14-18)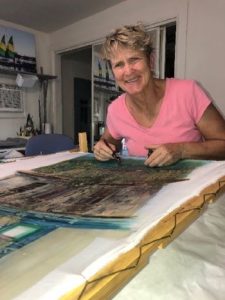 Photos from Muffy Clark Gill's travels around the world have inspired a new series. She titles it The Wash Day Series, and it features batiks that depict motifs revolving around freshly-washed garments drying on clotheslines.
"Wherever I have traveled, I have photographed clotheslines," says Gill. "Washing clothing and hanging them to dry share a universal commonality. Drying materials used to make clothing and bedding has been one of life's necessities since men started hunting and women started washing fabrics and objects that could be made into clothing or provide a place to lay one's head while resting."
Paintings from the series present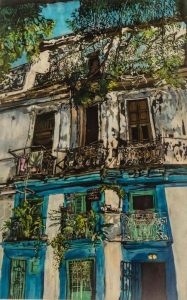 viewers with innumerable cues to prompt their imaginations. What does the clothing reveal about the people and families who wear them? What are their personal stories, and what events have they witnessed?
One such batik is Wash Day: Habana Viejo, 44 by 33.5 inch rozome on silk.
"This painting is from a photograph from one of my two trips to Havana, Cuba," Gill shares. "I was drawn to the bright pops of turquoise and green on the building offset by the pops of color from the clothesline that was hung from one of the balconies."
To make it,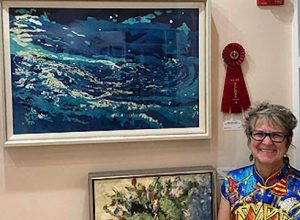 Gill used the Japanese process of batik known as rozome to create layers of color with wax acting as a resist. Once she is satisfied with the finished image, she removes the wax and steams the painting to set the Japanese kimono dyes.
This painting and others can be seen on Muffy's online gallery at muffyclarkgill.com. Feel free to contact her by phone at (239) 253-8827 or email at Muffy@muffyclarkgill.com for further information and purchase options.
_______________________________________________________________
Fort Myers consummates acquisition of Edgard Carmona sculptures (08-12-18)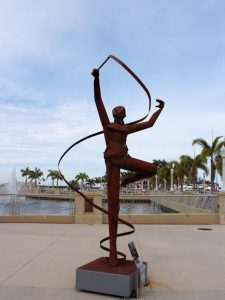 Following months of negotiations with Columbian sculptor Edgardo Carmona, the City of Fort Myers has acquired the 23-piece installation of "likable characters" from Cartagena that were first unveiled in the downtown Fort Myers River District in January of 2016 by JAXI Builders to promote its two-tower Allure luxury condominium project. City Council approved the purchase at its August 6 meeting.
While some of the sculptures have stirred their fair share of controversy, most residents, worker and visitors express fondness for the figures, which represent ordinary people not typically featured in modern-day representational sculptures: a simple-minded fisherman, a woman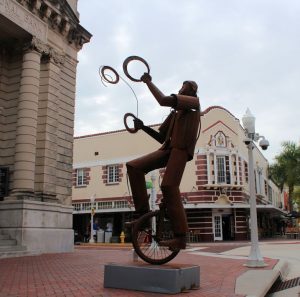 caught in a rainstorm, two drunks on a park bench, men playing chess, a fruit seller, a knife sharpener and more. They represent "the commonality of real people," said Carmona of his subjects.
The sculptures are now subject to the purview of the City's Public Art Committee, whose first order of business will be to decide whether all 23 pieces should remain where they are or several should be relocated to sites within Fort Myers' other five wards.
___________________________________________________________
City moves to install free phone app to explain public artworks (08-12-18)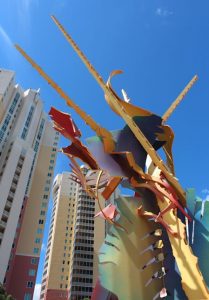 Art professionals and urban planners have identified nearly four dozen benefits that flow from the presence of public artworks in outdoor spaces. However, these advantages can only be maximized to the extent that the public fully appreciates the stories they tell. And it is exactly for this reason that the City of Fort Myers is installing a free phone app that will inform local residents, vacationers and other visitors about the murals, sculpture and other art installations they encounter as they work, shop, dine and walk around downtown Fort Myers and parks located in other regions within our city limits.
The app is called Otocast, and it will provide Smart Phone users with narrative about the art and artists together with photographs, a number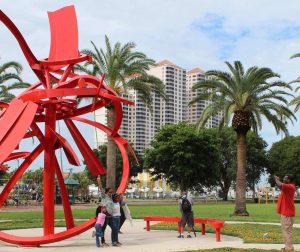 of which show the piece when it was or as it was being originally erected. But the app's centerpiece is an audio recording made by the artists who made the pieces or local historians, authors, art professionals or public officials who are intimately familiar with the artworks or the stories they tell.
Read here to find out more about the use and purpose of the app.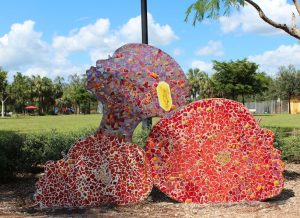 And follow these links to read about some of the artists and authors who have made audios for Otocast so far:
___________________________________________________________
Recalling Deborah Martin's 'Elephant 1′ on World Elephant Day (08-12-18)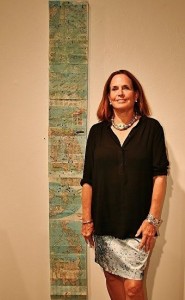 Five years ago, Naples artist Deborah Martin had an encaustic work by the name of Elephant 1 juried by new Baker Museum of Art Curator Frank Verpoorten into the Alliance for the Arts' 27th Annual All Florida Juried Show. In fact, Martin received a Juror's Choice award for the highly textual painting. But that was just icing on the proverbial cake for Martin, who wanted to use the 27th Annual All Florida Juried Exhibition as a forum for drawing attention to the plight of African and Asian elephants.
The fragility of nature is a recurring theme in Martin's work. "Birds, nests, feathers find their way into my encaustic works," she relates. Many of her earlier works focused on the 2010 oil spill in the Gulf of Mexico. But the plight of the elephant took on special importance for Martin in the aftermath of an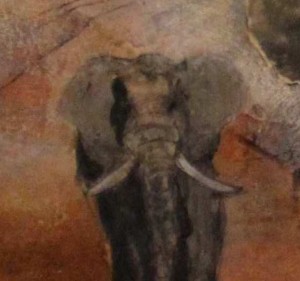 incident in which 17 heavily armed poachers posing as members of the transitional Seleka government slaughtered 22 adult and 4 juvenile forest elephants inside the Dzanga-Ndoki National Park, a World Heritage Site in the Central African Republic (CAR). After hacking off their tusks, the poachers left the carcasses to rot in the torrid African sun.
The massacre drew the ire of Bas Huijbregts, who leads the Illegal Wildlife Trade Campaign for WWF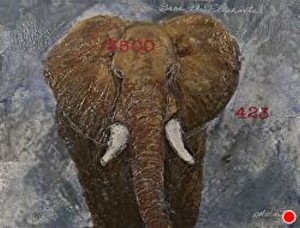 in Central Africa. "At the end of the day, one of two things will end poaching. Either there is no more demand [for ivory] or there are no more elephants. The choice is up to us."
Between 2010 and 2012, poachers killed more than 100,000 elephants in Africa alone, and since 1979, the continent's elephant population has dropped from 1.3 million to as low as 400,000 by some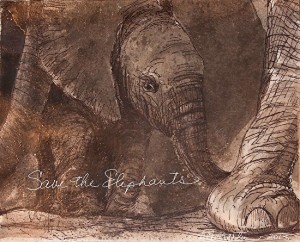 estimates. "The current demand for ivory is unsustainable. That is our overarching conclusion. It must come down. Otherwise the elephants will continue to decrease," said Iain Douglas-Hamilton, founder of Save the Elephants. The situation is even more dire in India.
In addition to poaching, habitat loss, human-elephant conflict and mistreatment in captivity threaten both African and Asian elephants.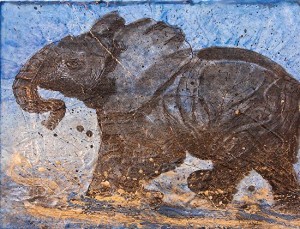 Working towards better protection for wild elephants, improving enforcement policies to prevent illegal poaching and trade of ivory, conserving elephant habitats, better treatment for captive elephants and, when appropriate, reintroducing captive elephants into natural, protected sanctuaries are the goals that numerous elephant conservation organizations are focusing on around the world. Martin not only shares these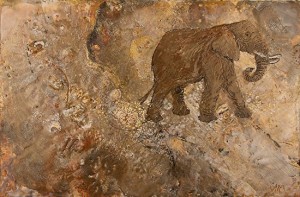 objectives, she is doing her part to sensitize those within eyeshot of her art to boycott products, including sculpture, that contain ivory and to experience elephants in non-exploitive and sustainable environments where elephants can thrive under care and protection.
To read more about Martin and her work, please click here.
_______________________________________________________________________
Many FGCU public artworks and their artists profiled on Art Southwest Florida (08-12-18)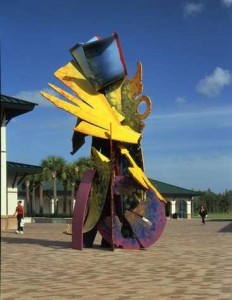 The FGCU public art collections contains over 100 monumental works and collections. In an ongoing effort, Art Southwest Florida has profiled many of them in order to provide students, faculty and surrounding residents, vacationers and visiting parents with detailed information about these works and the artists who rendered them. These profiles include:
There are still more to come, so visit the dropdown under Public Art/FGCU often.
___________________________________________________________________
Hot Works holding two fine art shows this season (08-11-18)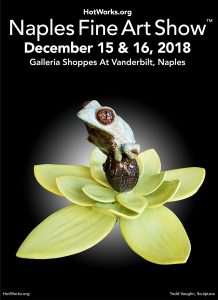 Hot Works LLC has announced that it will be holding two weekend art shows in Naples during the upcoming season. Both will be held at the Galleria Shoppes on Vanderbilt in December. The 1st Bi-Annual Naples Fine Art Show will take place on Saturday and Sunday, December 15 and 16, with the second returning to the Galleria Shoppes on Saturday and Sunday, March 30 and 31, 2019.
Hot Works emphasizes quality not quality at its fine art shows, with Festival Director Patty Narozny focusing on originality, artist accessibility, cultural diversity and community enrichment. There is also a youth art competition and show to foster art education among aspiring young artists.
The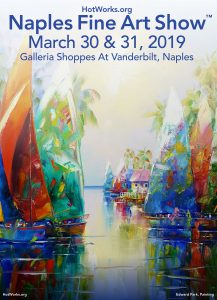 Galleria Shoppes at Vanderbilt is an upscale lifestyle shopping center located on the northwest corner of Vanderbilt Beach Road and Airport Pulling Road, which is reputed to be the fourth busiest intersection in Naples. Conveniently located across the street from the Ritz Carlton Hotel and the Greg Norman Tiburon Golf Course and with casual and fine dining, one-of-a-kind boutiques, Mediterranean-themed architecture and pedestrian-friendly covered walkways, the 226,000-square-foot shopping center is an ideal locale for high-end art shows. And for art enthusiasts who are also sports buffs, Bokampers Sports Bar & Grill is on site. Owned by former Miami Dolphins linebacker Kim Bokamper, the restaurant has already garnered a 2011 Choice Awards Star for best sports bar in southwest Florida.
______________________________________________________________________
ArtFest Fort Myers accepting applications for 2019 festival until September 11 (08-11-18)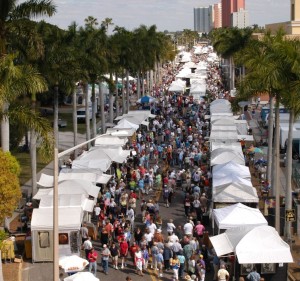 ArtFest Fort Myers is now accepting applications for participation in its 2019 juried show. Featuring the work of 200 artists, ArtFest Fort Myers attracted 90,000 art lovers and collectors to the largest outdoor gallery in Southwest Florida on the first weekend in February in 2018. Attendance continues to grow.
Why apply to participate at ArtFest Fort Myers? 
"Creating an artwork-selling festival for artists is the focus of our year-round professional staff, with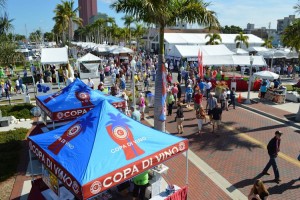 19 years of consistent management," states ArtFest in its Call to Artists. "Targeting art buyers throughout Southwest Florida and beyond – from Marco Island to Sarasota and east to West Palm Beach – our promotional campaign includes all forms of media. We also understand the importance of providing great artist amenities over festival weekend to ensure that our artists are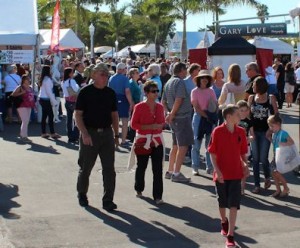 stress free and ready to share their work with our dedicated attendees."
How are festival artists chosen? 
Each October, ArtFest Fort Myers brings together a panel of professional artists who view submitted images and score each applying artist on a range of 1 to 7 points. The artists with the highest scores are then invited to participate in ArtFest.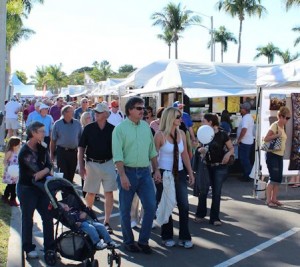 "Our jury panel varies each year but always represents a broad base of expertise with regard to artistic mediums – theirs is the difficult task of evaluating who is the 'best-of–the-best' from the hundreds of artists who wish to join ArtFest Fort Myers!" ArtFest points out. "Our jury process is open to artists and patrons – please contact us for more information."
ArtFest Fort Myers works year-round to produce a creative community celebration that also includes:
The deadline for submissions is September 11. ArtFest takes place in 2019 on February 1, 2 & 3. For Artist Application information, contact ArtFest Fort Myers at 239-768-3602, email info@ArtFestFortMyers.com or visit https://artfestfortmyers.com/artist-info/.
_________________________________________________________________________
Naples Art Association accepting applications for 31st Annual Downtown Naples Festival of the Arts (08-11-18)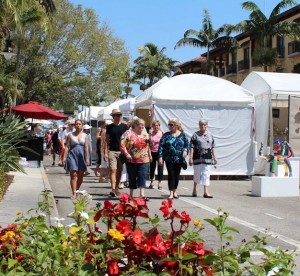 The Naples Art Association is currently accepting applications for inclusion in its three outstanding outdoor art festivals, The Downtown Naples New Year's Weekend Art Fair, Naples National Art Festival and The Downtown Naples Festival of the Arts.
The 31st Annual Downtown Naples Festival of the Arts is one of the last major art festivals of the winter season and a favorite festival for artists, art enthusiasts and collectors. If you would like to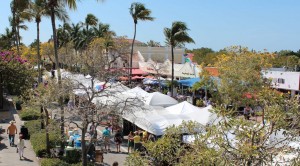 exhibit in this show, here's what you will need to know:
The Naples Downtown Art Show was voted one of the top five favorite events by local businesses and residents. It was also rated in the top 15 by Sunshine Artist's survey of all artists in the country.
_______________________________________________________________________
Naples Art Association accepting applications for Naples National Art Festival (08-11-18)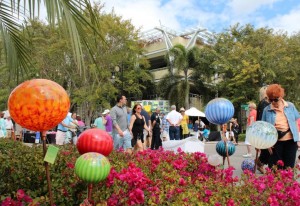 The Naples Art Association is currently accepting applications for inclusion in its three outstanding outdoor art festivals, The Downtown Naples New Year's Art Fair, Naples National Art Festival and The Downtown Naples Festival of the Arts.
Naples National is consistently voted among the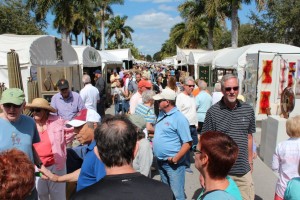 top 25 art festivals in the country by Sunshine Artist Magazine and was ranked #15 last year. As one of the oldest festivals in Collier County, Naples National is counted by the local community as among its premiere, must–see events, thanks to the high quality of art, the engaging personalities of the artists and the festive atmosphere.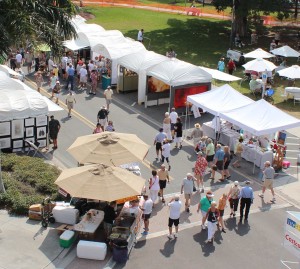 If you are interested in exhibiting in the 40th Naples National Art Festival, here's what you will need to know:
To improve the quality of the show and to provide more sales opportunities for our artists, NAA has reduced the number of booths available from 270 to 190. "This will allow artists greater exposure and less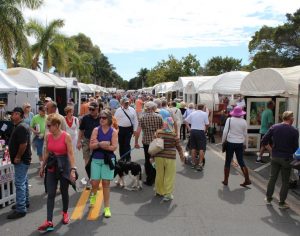 competition," states NAA in its prospectus for the show. "Additionally, the park layout, will consist of one loop making it easier for customers to view all artist's booths. However, there is a corresponding increase in booth fees."
The is the only Naples Art Association show that offers cash awards for Best of Show, Best 2D, Best 3D and Awards of Distinction in 2D and 3D. The amounts are:
Awards will be presented at the band shell in Cambier Park at 5:00 pm on Saturday. NAA staff or volunteers will notify an artist if they need to be present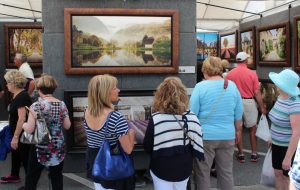 at the awards ceremony on Saturday. Awards are given based on the same criteria used for the jury process. The winning artists are invited to participate in the following year's show and receive jury exempt status but must still pay his/her booth fee.
The mission of the Naples Art Association is to expand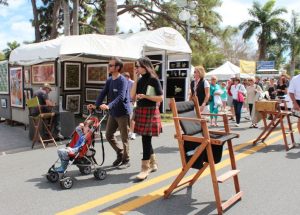 cultural opportunities, broaden education and enrich SWF through the visual arts. Proceeds from the Naples National Art Show support educational programming at The Naples Art Association.
____________________________________________________________________
Naples Art Association accepting applications for 23rd Annual Downtown Naples New Year's Art Fair (08-11-18)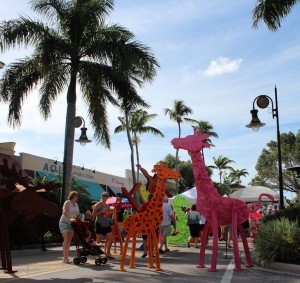 The Naples Art Association is currently accepting applications for inclusion in its three outstanding outdoor art festivals, The Downtown Naples New Year's Art Fair, Naples National Art Festival and The Downtown Naples Festival of the Arts.
Start your new year off in sunny Florida. New opportunities await you at the 23rd Annual Downtown Naples New Year's Art Fair. This fine art festival draws professional artists from around the country and was ranked #20 in the nation by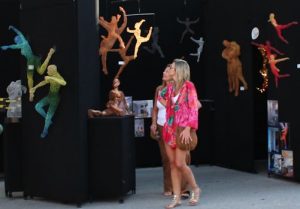 Sunshine Artist Magazine.
If you are interested in exhibiting at this show, here's what you will need to know:
__________________________________________________________________
Naples Art Ass'n. accepting submissions for next season's Art in the Park (08-11-18)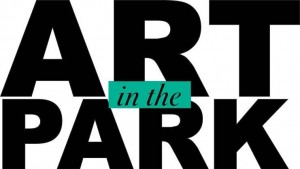 Are you ready for the 2018-2019 season of Art in the Park? The Naples Art Association (NAA) proudly connects artists with art shoppers in another terrific season of Art in the Park.
Since 1957, Art in the Park has showcased paintings in oil and acrylics, watercolors, mixed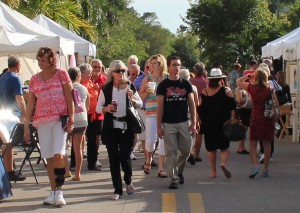 media, photography, sculpture, ceramics, glass art, jewelry and wood-working created by members in good standing of the Naples Art Association. For art lovers, it's a casual, fun-filled venue for meeting local artists and becoming acquainted with their work. It is believed to be the first outdoor art show held in Naples. And the tradition continues for the 2017-2018 art fair and festival season.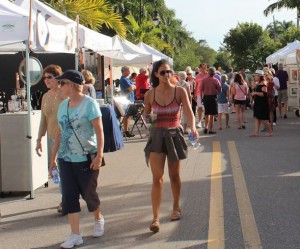 Art in the Park is held between 10:00 a.m. and 4:00 p.m. on the first Saturday of each month from November through April. Because of its long tradition, prestige and the interest and number of people who routinely turn out for the show, many NAA members seek admission to the show. Applicants go through a jury process.
"Art in the Park is a membership opportunity, providing artists a venue to sell and market their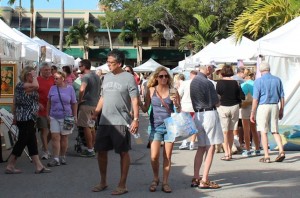 work while broadening their customer base," notes the Naples Art Association in its call to artists for the 2018-2019 season. "It also provides a setting for artists to interact with other artists sharing ideas, industry changes and the camaraderie of creative people. It is an opportunity for both artists and the public to engage in enlightening conversations about art."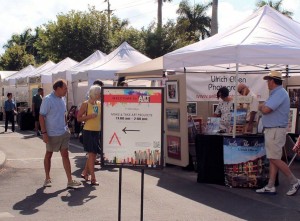 The one-day fair takes place on Park Street adjacent to The von Liebig Art Center in the northwest corner of Cambier Park. Located just a block and a half from historic Fifth Avenue South, Art in the Park is within walking distance of trendy European boutiques, sidewalk cafes and iconic art galleries such as Sheldon Fine Art, Call of Africa's Native Visions Gallery and Shaw Gallery of Fine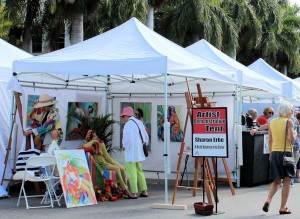 Art. The show is also just three minutes by car from fabled Gallery Row and the Third Street South Gallery District. The January show is also held in conjunction with the Downtown Naples New Year's Art Fair, which will be held next season on Saturday and Sunday, January 5 & 6, 2019.
________________________________________________________
Spotlight on Art in the Park artists Broker, Limont and Park (08-11-18)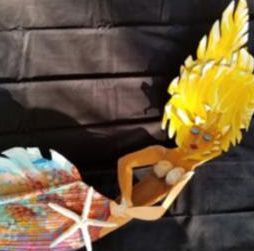 The Naples Art Association proudly hosts Art in the Park on the first Saturday of the month from November through April in Cambier Park. Each event features over 40 artists showcasing their unique work to an audience in the thousands. Among this elite group are Tamara Broker, Mary Limont and Edward R. Park.
For over 35 years, Tamara Broker has explored various mediums, including illustrating a children's book. She has participated in shows and gallery exhibits in Washington State,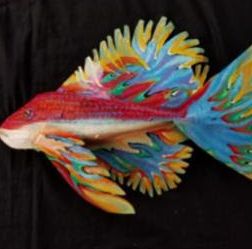 San Francisco and San Diego, among others. Ultimately, she found her niche in seed pods.
"To me the pod is endless," Tamara effuses. "It opens a new way of using and repurposing, along with my paint and galvanized metal. I have found a happy place on my lanai in the swamp, surrounded by nature, provided by God – the best artist – along with my animals and family that brings me joy".
Naples artist Mary Limont takes her inspiration from nature and combines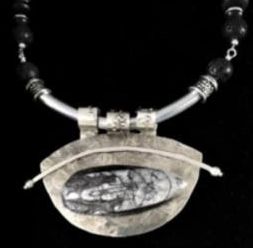 fossils, clay, copper, sterling silver, and found objects with colored natural stones to create her unique jewelry pieces. She finds that the process of making her jewelry keeps her connected with the beauty and reality of nature and she hopes the resulting pieces of wearable art provide her customers with the same bond.
Edward Park is an internationally-recognized artist who has been painting for over 50 years. He is a master of living art, including realistic, impressionist, and abstract styles and is acclaimed for his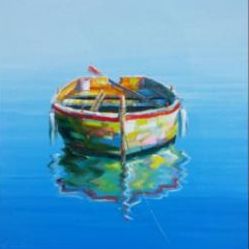 palate knife technique and brilliant color combinations. Edward has also developed a unique style for his museum quality fine art – a mark of his eastern and western influences.
For more information about becoming an Art in the Park artist, please click here.
_______________________________________________________________________
Boulderbrook Productions accepting submissions for Southwest Florida art festivals (08-11-18)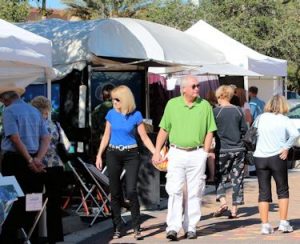 Boulderbrook Productions hosts a number of boutique art festivals in Southwest Florida each season. It is currently accepting submissions for:
You must apply online at  http://www.boulderbrook.net/.
NB: Applications are closed for four of Boulderbrook's art shows, vis: The Art Festival at Mercato (January 26 & 27, 2019), Bonita Bay Invitational Art Festival (November 17 & 18), Sanibel Masters Art Festival (Novembe 23 & 24), and Art Festival at the Sanibel Shops (December 8 & 9).
___________________________________________________________
Painter Paul Arsenault taking orders for NAPLES 2019 calendar (08-10-18)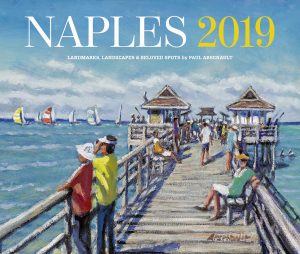 Naples artist Paul Arsenault's latest project is a calendar for 2019. It features 12 picturesque new paintings of popular Naples venues, including Naples Pier, Naples Beach, Naples Beach Hotel, Tin City, Cambier Park, City Dock, Third Street South, Isles of Capri, Garden of Hope and Courage, and the Florida Garden at the Naples Botanical Garden. A bonus image of the burrowing owls on Marco Island is also included.
Paul Arsenault is an Impressionist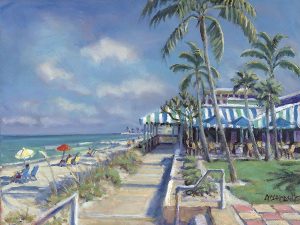 artist whose craft has been informed by nearly four decades of extensive travel to destinations in the Caribbean, Central and South America, Hawaii and the South Pacific, Indonesia, Australia and Europe. As a result, his paintings are characterized by a rhythm, pattern and vibrancy that readily distinguish them from artists working in the impressionist genre today. His lifelong pursuit to paint contemporary life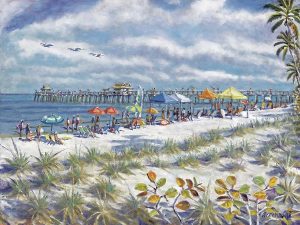 in coastal communities is enhanced by his passion for history and his natural storytelling ability. As he recently told NaplesNews.com writer Harriet Howard Heithaus, "I want the [viewer] to know that I have been working very steadily at what develops my art … and that in my travels I have tried to call attention to things that are important about our world and our lives."
If you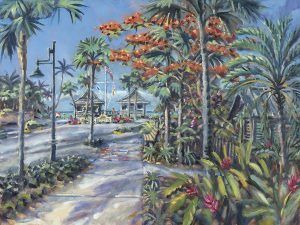 would like to reserve a copy for just $15 (a savings of 25%), please call 239-263-1214. But time is of the essence as the offer expires August 20, 2018. (Calendars are available for pick-up or shipment on 9/1/18.)
______________________________________________
'Texture: Actual and Implied' on view at CFABS (08-10-18)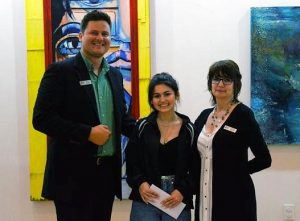 Texture: Actual and Implied opened August 3 at the Center for Visual Arts Bonita Springs. Over 80 works were submitted and due to their quality and overall caliber, juror Dana Roes had a tough time choosing the award recipients for the show. Recent Estero High School graduate Maddie Kellum took Best of Show honors with her innovative and contemporary figure painting on glass suspended over a wood base.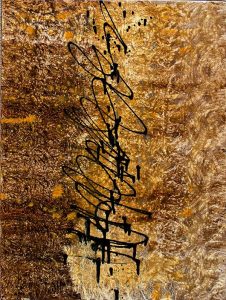 As the title implies, the theme of the show was actual texture (a term that refers to artworks in which surfaces feel just as they appear) and implied texture (which exists when a surface is created to look rough but is actually smooth). For this exhibition, artists were asked to submit works in any medium that use either actual or implied texture as their subject matter or in their creation. 
The exhibition is on display until August 25.
For more information about the show or CFABS, please telephone 239-495-8989.
_______________________________________________
'Your Choice 2018' exhibit opens tonight at NAA (08-10-18)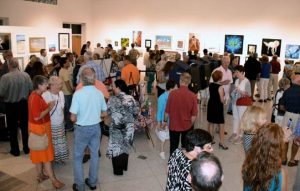 Your Choice is the Naples Art Association's annual non-juried exhibition. It provides an unparalleled opportunity for Naples Art Association contributors to present their artwork to a large audience with no jury process requirement. The exhibition is called "Your Choice" because artists and viewers make the choices. Artists decide which artwork they will exhibit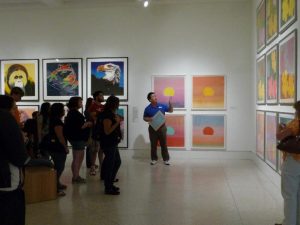 while viewers attending the reception decide who will receive the awards (of which there are five with a total cash value of $1,000).
Everyone attending the 5:30-7:30 reception this evening may cast one vote for a favorite artist. Voting is overseen by the Collier County Supervisor of Elections Office and the award winners will be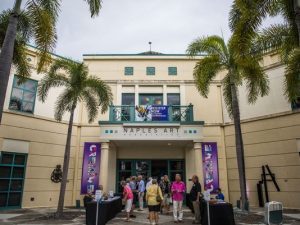 announced on the Naples Art Association's Facebook page.
Your Choice 2018 will be on display August 13 – September 19, 2018. The exhibition will be on view on the first and second floors in all of the Naples Art Association's galleries. Located at 585 Park Street, Naples, the Naples Art Association is open from 10:00 a.m. to 4:00 p.m. Monday through Saturday. For more information, please telephone 239-262-6517 or visit NaplesArt.org.
___________________________________________________
NAA bringing 'Scene to be Seen" back on November 1 (08-10-18)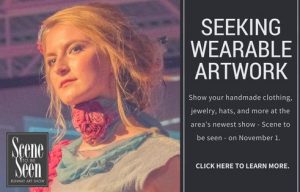 Last year, Naples Art Association introduced Scene to be Seen: A Runway Art Show. The popular event returns on Thursday, November 1. Artwear in all media and styles including garments, ensembles, hats and handbags for both men and women will be featured.
"This event combines the sophistication of Naples with the thrill and excitement of top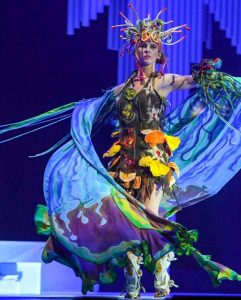 international couture runway shows," states NAA in its announcement for the show. "High fashion collides with high art for a unique, exciting opportunity to see the creative process and own a unique piece of artwear yourself."
The evening will have an immersive atmosphere, giving attendees a chance to socialize and experience the thrill of creativity — including a fully staged runway show, sales gallery, and live auction featuring men's and women's garments, ensembles, hats, jewelry and handbags created by artists from Los Angeles, New York, the Philippines and Italy as well as right here in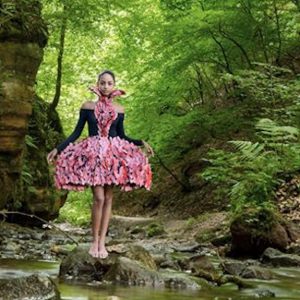 Southwest Florida.
The welcome reception with appetizing hors d'oeuvres and cocktails begins at 7:00 and will be followed by the extraordinary fashion show and auction. After the show, stay for a fabulous after-party with music and a full cash bar.
NAA is currently accepting submissions for the show. A panel of Fashion/Art Centric professionals will select entries from digital images or sketches based upon originality, creativity, artistry, and complexity of workmanship.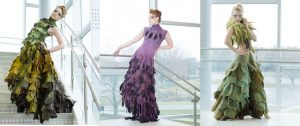 Artists may submit model names, however, they must go through committee approval. For more information, including an application form, please visit https://www.naplesart.org/wp-content/uploads/2018/05/S2BS_CallforArtists.pdf.
_________________________________________________________________________
Baker Museum reopens in September with aptly named 'Intermission' exhibition (08-10-18)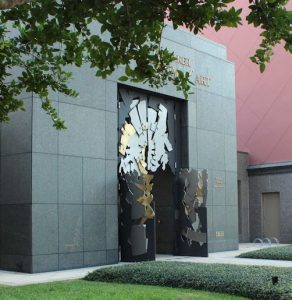 After being closed for nearly a year in the wake of Hurricane Irma, the Baker Museum of Art will reopen in September with three exhibits. The first of these is Intermission, Art and Music from the Permanent Collection.
Since ancient times, music has had symbolic significance in the visual arts. This exhibition of work from the permanent collection explores the representation of music through an in-depth look at a group of paintings, sculptures, prints and objects by 20th-century artists. The selection shows a wide range of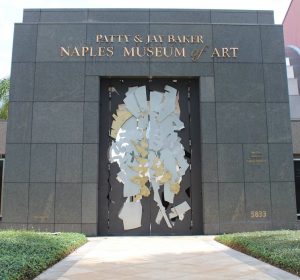 approaches to the theme. A painting by Jonathan Greene shows singer Etta James performing and accompanied by backup singers, while a photograph by Margaret Bourke-White captures Pablo Casals conducting at the Bach Music Festival in France in 1950. Works by A.E. Gallatin, Esphyr Slobodkina, Claude Lawrence and Irene Victoria Rousseau explore music conceptually by titling abstract images with musical terms. In addition, pieces by contemporary artists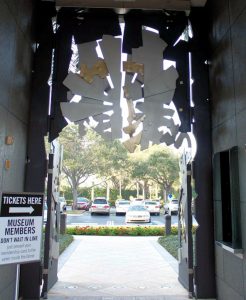 Max Neuhaus, Takashi Murakami, Christian Marclay and Terry Allen are the result of experimental explorations of sound and non-traditional formats. Other important works by José Clemente Orozco, Armando Amaya and Juan Soriano address dance in various media.
Intermission: Art and Music from the Permanent Collection celebrates Artis—Naples' mission through the visual and performing arts. The exhibition runs September of 2018 to January, 2019. For more information, please call 239-597-1900 or visit http://artisnaples.org/baker-museum.
____________________________________________________________________________________________
Philip Haas 'Four Seasons' installation making stop at Baker Museum of Art September 2018-June, 2019 (08-10-18)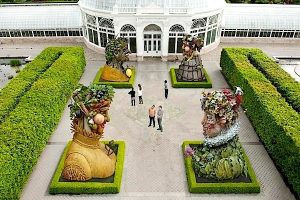 After being closed for nearly a year in the wake of Hurricane Irma, the Baker Museum of Art will reopen in September with three exhibits. The second of these is Four Seasons, an installation by American artist Philip Haas.
Four Seasons is a monumental, outdoor sculpture set inspired by Giuseppe Arcimboldo's paintings of the same name.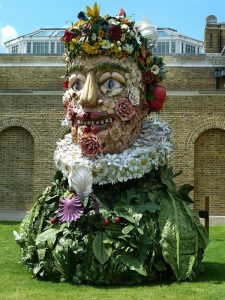 Spring, Summer, Winter and Fall are 14-foot human busts formed by vegetables, fruit, branches, leaves, ivy and moss. Since Four Seasons debuted to great acclaim in 2012, the exhibition has been on a five-year, nine-venue tour of museums and gardens in the US and Europe, including New York Botanical Garden; Nelson-Atkins Museum of Art; Crystal Bridges Museum of American Art; the National Gallery of Art, Washington, D.C.; the Gardens of Versailles; and Piazza del Duomo in Milan.
Haas is an internationally-renowned contemporary American artist and filmmaker, who, by marrying sculpture, painting, film, and architecture, has fashioned a unique visual vocabulary all his own.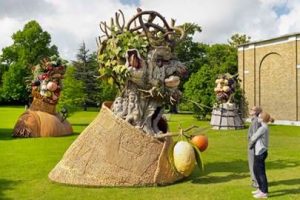 He describes his process as "sculpting by thinking."
The installation will be on view September 2018 to June, 2019. For more information, please call 239-597-1900 or visit http://artisnaples.org/baker-museum.
_____________________________________________________________________________
Baker Museum reopens in September with Schrenk Student Photography Exhibition (08-10-18)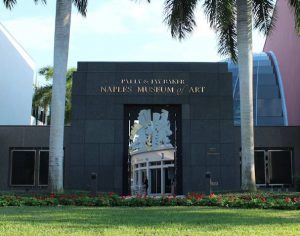 After being closed for nearly a year in the wake of Hurricane Irma, the Baker Museum of Art will reopen in September with three exhibits. The third of these is the Student Photography Exhibition.
Sponsored by the Schrenk Family Foundation, this intensive photography program is aimed at highly motivated Collier County high school students. Each year, a class of up to 20 students is selected to participate. The program consists of four weekend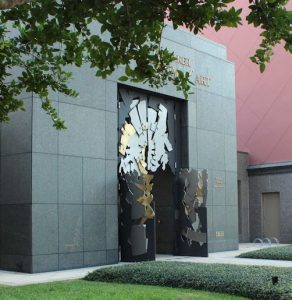 workshops during the academic year and a two-week seminar in June. The primary instructor for the Photography Institute is J. Tomas Lopez, M.F.A., professor of photography, and director of electronic media at the University of Miami. The exhibition opens in September and will be on view through October, 2018.
For more information, please call 239-597-1900 or visit http://artisnaples.org/baker-museum.
____________________________________________________________
'Parallel Harmonies' on view at Rookery Bay through October 31 (08-10-18)

Parallel Harmonies: Art and Nature is on view now through October 31 at Rookery Bay Environmental Learning Center. The exhibition features a collection of work by Cesar Aguilera, Paul Arsenault, Juan Diaz, Ehren Fritz Gerhard and Katia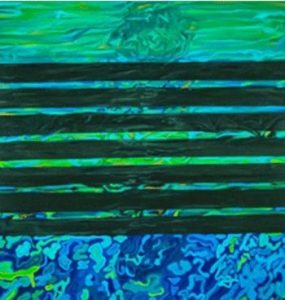 Miranda that celebrates the relationship between the artist and the natural world that inspires him or her.
This relationship has evolved over the millennia and is still a central focus of contemporary practice for many artists today. Relationships are symbiotic, one taking care of the other. In a time of global climate change, artists are using the inspiration of nature and its current health to bring light and change to human patterns of behavior. They aim to protect this relationship and care for what inspires them: wind, color, trees, texture, sun and vibrancy.
____________________________________________________________________
DAAS collaborating with Union Artist Studios for August group exhibition (08-09-18)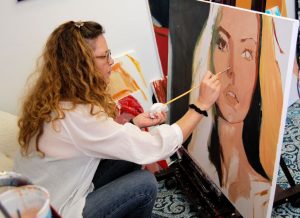 In the month of August, DAAS CO-OP Art Gallery & Gifts will host the art of Union Artist Studios members. The exhibition showcases two pieces from each member and the opening reception is scheduled for 6:00 to 9:30 p.m. on Saturday, August 11.
Founded in 2012, Union Artist Studios is celebrating six years as Southwest Florida's only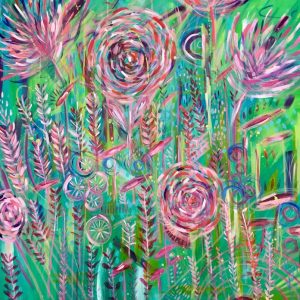 organized artists' studio. Located on the second floor of the Edwards Building on the Alliance for the Arts campus, the Union Artist Studios houses the creative spaces of 10 local artists.
"We are always here, especially on weekends, and we enjoy the inspiration this place brings us," says Union member Julia Da Rocha, who has been with the group since 2016. "We bounce ideas off each other and collaborate in many events together. We are family here." Da Rocha's expressionistic and vibrant designs are licensed by denydesigns.com and featured by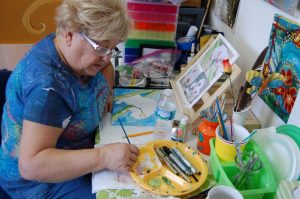 Joss & Main, One Kings Lane, Fab, Rue La La, Amazon, Houzz, Hautelook, and HGTV.
Alex Wilkinson and Lesley Morrow are also members of the Union. This mother and daughter duo share a space, but their styles are unique and very recognizable. Wilkinson's work is figurative, but full of whimsy.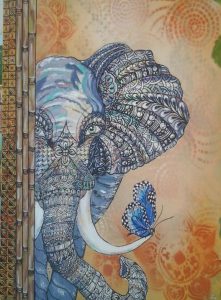 Morrow's is focused on portraits, created in a very loose and intriguing technique. Both artists joined the group in 2016.
Other members participating on the show are David Acevedo, Xavier Brignoni, Erik Schlake, John Scoppa, Frank Rodriguez and Dawn Scandale.
For more information about the gallery, please visit daascoop.com or call 239-590-8645. DAAS CO-OP Art Gallery is conveniently located in the Royal Palm Square in the heart of the SoCo Cultural District (socoswfl.com) at 1400 Colonial Blvd STE 84 in Fort Myers, FL. Current off-season business hours are Wednesday to Saturday from 11:00 a.m. to 5:00 p.m.
___________________________________________________________________
Smithsonian's 'Hometown Teams' exhibition at Alliance closes August 11 (08-09-18)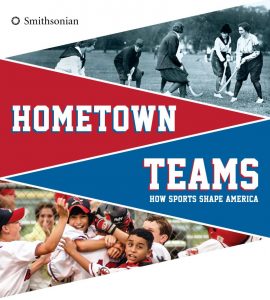 Hometown Teams: How Sports Shape America is a traveling exhibition that features sports-related objects, images, videos and personal stories culled from the Smithsonian Institution's cast collection. It is on view now at the Alliance for the Arts as the result of a grant provided by the Florida Humanities Council to the Southwest Florida Historical Society coupled with an unprecedented partnership by and between the Alliance, the Smithsonian and the Black History Museum.
The premise is straightforward. Hometown sports are more than just games – they shape our lives, unite us and celebrate who we are as Americans.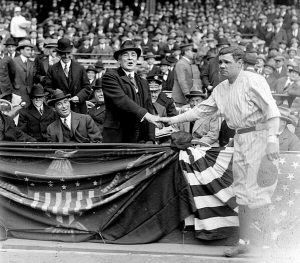 We play on ball fields and sandlots, on courts and on ice, in parks and playgrounds, even in the street. From pick-up games to organized leagues, millions of Americans of all ages play sports. And, if we're not playing sports, we're watching them. We sit in the stands and root for the local high school team, or gather on the sidelines and cheer on our sons and daughters as they take their first swing or score their first goal. So it's only fitting and proper that we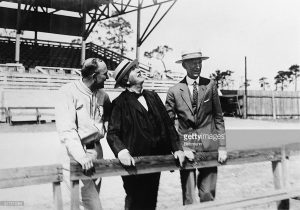 celebrate our love of the game, and Hometown Teams: How Sports Shape America does just that.
The show runs through August 11. The Alliance for the Arts is located at 10091 McGregor Blvd., Fort Myers, FL 33919. For more information, please telephone 239- 939-2787.
____________________________________________________________
Alliance's August members' show to explore concept of 'Identity' (08-09-18)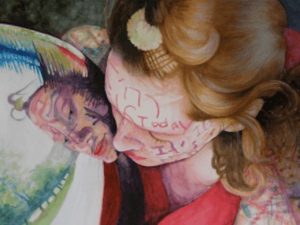 The Alliance's member exhibit opens August 17. The show will explore the concept of identity – the factors that influence or determine our sense of who we are – that which makes one person distinct from another. You may become a member to participate in the show. Drop off is from 9:00 a.m. to 5:00 p.m. August 14. The opening reception is 5:00 to 7:00 p.m. on Friday, August 17. The exhibition runs from August 17 to September 29.
________________________________________________________________
Alliance partners with Progressive Women of SWFL to toast tenacity (08-09-18)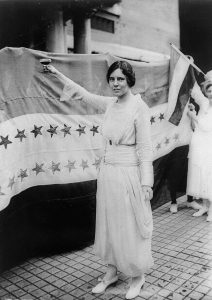 Sponsored by Vision 2020, the Fort Myers Alumnae Chapter of Delta Sigma Theta Sorority, Inc. and Progressive Women of Southwest Florida, the Alliance for the Arts will host A Toast to Tenacity on August 26. The event pay homage to the courageous women (and some men) behind the passage of the 19th Amendment, which guaranteed women the right to vote.
On August 26, 1920, suffragists across the nation raised a glass of grape juice (Prohibition was in effect, so they skipped the more potent stuff) to honor the amendment. The Alliance will repeat the feat with a grape juice toast of its own – and a program honoring both the famous and not-so-well known suffragists of nearly a century ago.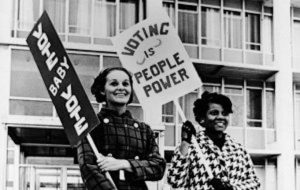 "Join us to learn about the tenacious women from diverse backgrounds who persisted for more than 70 years – even went to prison and endured other terrible hardships – until their basic right to vote was enacted into law," states the Alliance in its press release announcing the event. "Elizabeth Cady Stanton and Susan B. Anthony were not alone in their commitment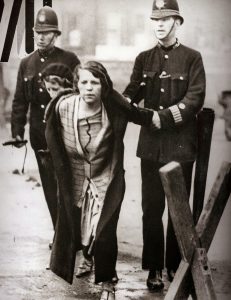 to gender equality. And neither are we!"
The Honorable Tommy Doyle, Supervisor of Elections for Lee County, will be in attendance for A Toast to Tenacity.
A Toast to Tenacity takes place in the main gallery from 5:30-7:00 p.m. on Sunday, August 26. The Alliance for the Arts is located at 10091 McGregor Blvd. in Fort Myers (just south of the intersection of McGregor and Colonial Blvd.).
An RSVP is required.
N.B.: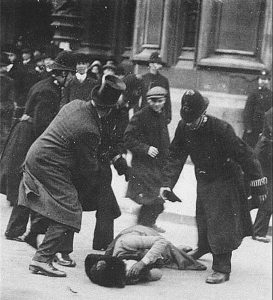 Florida was not one of the states that ratified the 19th amendment in 1920. However, conceding that the Amendment invalidated state laws against woman suffrage, Florida officials permitted women to vote in the general election in 1920. The following year, the Florida Legislature passed a measure recognizing as qualified electors all citizens over the age of 21. But Florida would not act to formally ratify the 19th Amendment until 1969. Taylor, "The Woman Suffrage Movement in Florida," The Florida Historical Quarterly, Vol. 36, No. 1, July 1957.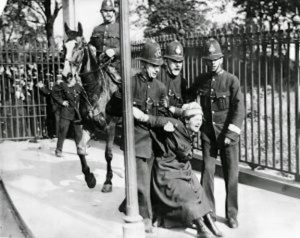 On a local note, the Koreshan Unity in Estero took a pro-suffrage stance on the voting rights issue around the time that Francis Kennard was designing the new Lee County Courthouse. The Koreshan Unity advanced their position in the form of a play entitled Women, Women, Women, Suffragettes, Yes. "The Florida Photographic Collection includes images of both men and women dressing up as the opposite sex, at times to support the idea of equal voting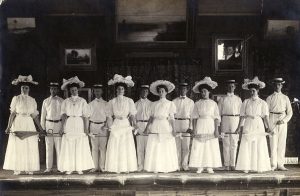 rights and at other times to ridicule it. While humorous, the images are a reminder that for many, the suffrage question was often at odds with the longstanding belief that men and women occupied distinct and separate places in society." (Photo 6, right.) Women's Equality Day, The Florida Memory Blog, Aug. 24, 2015.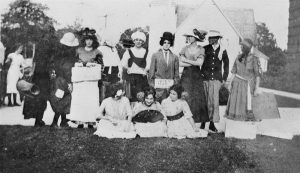 In fact, when the Florida House of Representatives failed to muster the needed three-fifths majority for passage of a resolution enfranchising women through an amendment to the Florida Constitution, one Representative (George G. Brooks of Monroe County) stated on the House floor that he did not "care to lower women from the pinnacle" upon which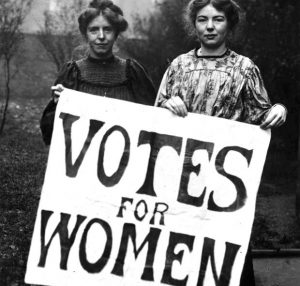 tradition had placed them, arguing that "politics is a dirty game . . . and women cannot mix with filth without some of it sticking."
Murray Sims of Volusia was even more condescending. He stated that it was "impossible for women to be equals of men in determining questions involving suffrage as it was for them to be their equals physically." Florida Times-Union, Apr. 23, 1919.
_____________________________________________________________________
Alliance to partner with Gulf Coast Humane Society in September for 'Animals and the Arts' (08-09-18)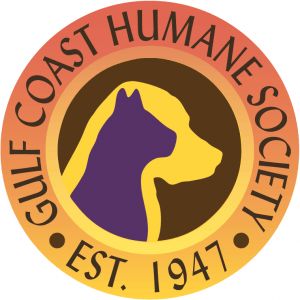 The Alliance for the Arts is partnering with the Gulf Coast Humane Society for an event on Thursday, September 20 that it is calling "Animals and the Arts." The event will highlight pets presented in a variety of different art mediums – including photography, canvas, music and film.
The two hour event runs from 6:00 to 8:00 p.m. and includes "Furry Friends Displayed in Art," a juried exhibit, reception music by the Gulf Coast Symphony, and an educational documentary entitled "Rescue For Paws." The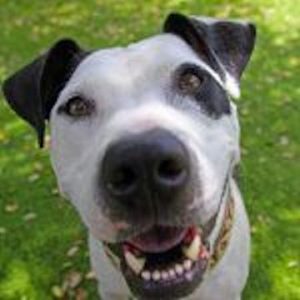 event will also be attended by GCHS' adoptable furry ambassadors to make sure everyone can scratch that puppy-love itch!
The deadline for artists to submit work for the juried show is September 3.
Tickets are available in advance for $20, with hors d'oeuvres included. There will be a cash bar available as well.
For more information, please visit ArtinLee.org or telephone 239-939-2787.
_________________________________________________________________
Alliance calls for submissions for 'Dia de los Muertos: A Juried Exhibit' (08-09-18)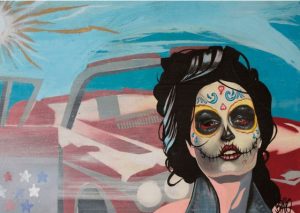 The Alliance for the Arts has issued a call to artists for Dia de los Muertos: A Juried Exhibit coming in October. Exhibiting through November 3, this exhibit will be up during such high-traffic events as Pride, Italian Fest, Rocky Horror and the Arts on Tap Fundraiser.
In many parts of Mexico, South America and the United States, Dia de los Muertos (Day of the D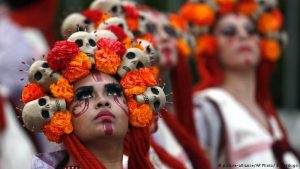 ead) is a time to remember and celebrate the lives of friends and family. More about reveling in life than remembering death, this unique day encourages us to connect with loved ones while reflecting on the ties that bind the past to present.
Artists should create pieces that showcase traditional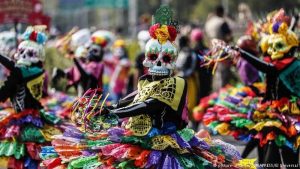 Mexican sugar skulls flavored by the artist's aesthetic. Submission categories include sculpture, painting (including oil, acrylic, collage, watercolor and mixed media), photography, prints and drawings. Artists may submit up to 3 artworks for consideration. All entries must be submitted online no later than September 20. To download the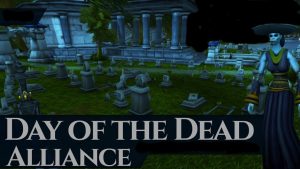 prospectus or submit artwork, visit ArtInLee.org/SugarSkulls.
"Community participation is a powerful part of this holiday," says exhibitions coordinator Krista Johnson. "That's why we're calling on local artists to contribute to this lively and fun exhibit."
The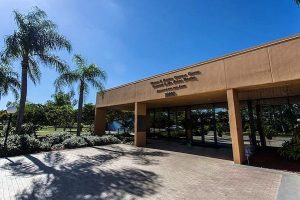 show's opening reception is scheduled for 5:00-7:00 p.m. on October 5, with awards being announced at 6:00. There will be a $250 prize for Best in Show, $125 for 2nd place and $75 for 3rd place.
For more information about this exhibit, visit ArtInLee.org/SugarSkulls or call 239-939-2787.
______________________________________________
Alliance bringing back 'Arts on Tap' fundraiser (08-09-18)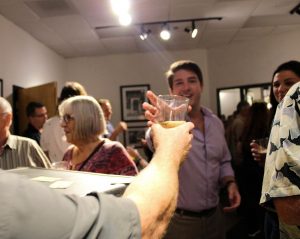 The Alliance for the Arts is bringing back its annual fundraiser Arts On Tap. The event is scheduled for 7:00-10:00 p.m. on Saturday, October 20 on the Alliance campus at 10091 McGregor Blvd. Fort Myers, FL 33919.
The announcement comes alongside the nationwide celebration of American Craft Beer Week. Now in its second year, Arts On Tap is a taste of creativity in the Alliance gallery featuring the craft of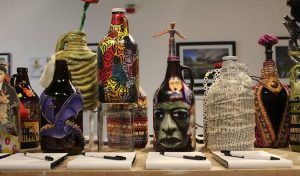 local brewers benefiting the Alliance for the Arts. For one night only, guests can delight their senses with locally-handcrafted beers and spirits, hand-selected wines and culinary creations against a vibrant backdrop of local art.
Participating crafters include Big Blue Brewing, Bury Me Brewing,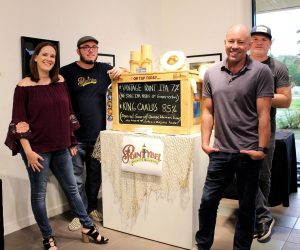 Eight Foot Brewing, Fort Myers Brewing Company, Momentum Brewhouse, Palm City Brewing, Point Ybel Brewing Company and Scotty's Bierwerks, with more participants to be announced. The event is sponsored by Briers CPA, Custom Packaging and Products , EnSite, HBKS Wealth Advisors, Priority Business Solutions and Sanibel Captiva Community Bank. Sponsorships and visibility opportunities are also available at ArtInLee.org/OnTap.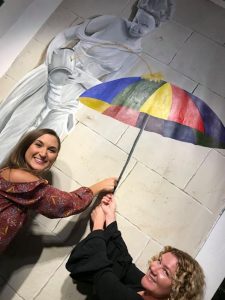 Last year, Arts On Tap attracted 200 guests. Tickets are $75 and include unlimited tastings from participating breweries and distilleries, culinary creations, pub snacks, gallery admission, music and games. The first 75 guests to purchase a ticket will receive an exclusive Support Local pint glass.
"The Alliance for the Arts is all about supporting small, independent makers who have a story," says development and marketing director Jessica Wisdom. "We're excited to celebrate the art of craft beer for the second year in a row. In our never-ending quest to outdo ourselves, this year's event will be bigger and better with more art, more food, more fun and of course more beer!"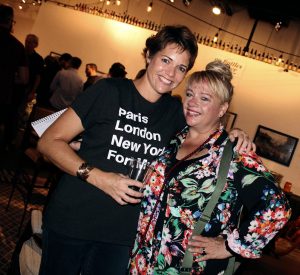 Arts On Tap is a fundraising event for the Alliance for the Arts, a nonprofit visual and performing arts center located in the heart of Fort Myers. Since 1975, the Alliance has been transforming lives and improving community through the arts. Event proceeds support a creative hub that spurs self-expression, imagination and individuality.
Arts On Tap is for ages 21 and older. A state-issued form of I.D. is required.
For more information, call 239-939-2787 or visit ArtInLee.org/OnTap.
______________________________________________________
Alliance announces dates for 'Off the Wall' holiday exhibit (08-09-18)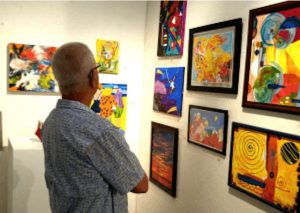 Each year, the Alliance for the Arts invites 100 members to submit two original 2D or 3D artworks for exhibition in the gallery beginning with the onset of the holiday shopping season. Called Off the Wall, this non-traditional art show features works of all mediums priced at $200 or less. All sales are "cash and carry," meaning purchasers will get to take the piece with them when they buy it, rather than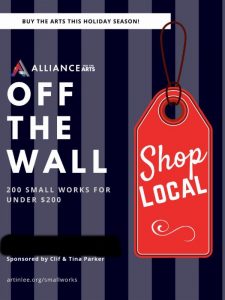 waiting until the end of the exhibit.
Make supporting local arts tops on your list this year by giving a gift that gives back. Make plans to do your Christmas shopping at the Alliance for the Arts this year. Betcha there's 100 member-artists who would be delighted to have their art under your tree.
The show runs from November 9 through December 29. The opening reception is scheduled for 5:00-7:00 p.m. on November 9
For more information, please visit www.artinlee.org or telephone 239-939-2787.
__________________________________________________________________
Alliance accepting submissions for 33rd Annual All Florida Juried Exhibit (08-04-18)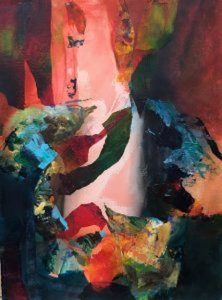 The Alliance's annual All Florida Juried Exhibition features pieces created by artists working in a wide variety of media from all over the 65,000 square miles that make up Florida. The juried entries come together for an award-winning and exciting exhibition representing today's contemporary Florida artists. The Alliance is accepting submissions online now through Monday, January 28, 2019. The show will exhibit March 8-29, with an opening reception from 5:00-7:00 p.m. on Friday, March 8. A conversational walk and talk through the gallery with the artists and juror will take place at 10:00 a.m. on Saturday, March 9.
Please visit ArtinLee.org for a prospectus or telephone 239-939-2787 for more information.
___________________________________________________________________
Broadway Palm holding open auditions for upcoming shows on August 12 (08-08-18)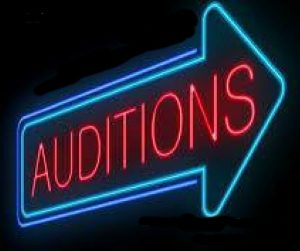 Broadway Palm is holding open auditions for adults for their upcoming productions on Sunday, August 12, 2018 at 1:00 p.m. The following are the productions and roles that are available:
Broadway Palm is also casting for The Off Broadway Palm Theatre productions of:
Anyone interested in auditioning should bring a current headshot and resume. Those auditioning for a musical need to be prepared to sing 32 bars that best shows off your vocal range. Please bring sheet music in the proper key. An accompanist will be provided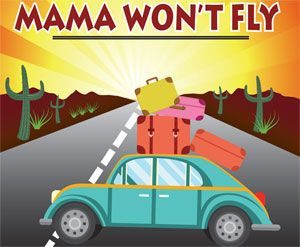 (no recorded music is accepted). Songs should be in the musical theatre genre. After the vocal audition actors/actresses may be asked to attend a dance and/or reading audition.
Those auditioning for an Off Broadway Palm comedy need to have a prepared comic monologue for their audition. Please allow yourself enough time to be seen and possibly be called back to read and/or dance.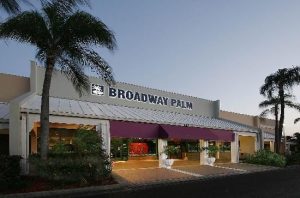 Broadway Palm and The Off Broadway Palm are professional theatres. Productions require a two-week rehearsal process with rehearsals daily. Anyone interested must be available for the two-week rehearsal process and all performances. Performances are Tuesday through Sunday evenings with selected matinees Tuesday through Sunday. Performance schedules are available at BroadwayPalm.com.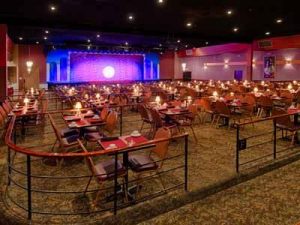 All auditioning must have local housing in the Southwest Florida area or be able to commute from their home location.
Auditions will be held on Sunday, August 12, 2018 at Broadway Palm, 1380 Colonial Boulevard in Fort Myers. Auditions are on a first-come, first-served basis. A sign-up sheet will be available at 12:30 p.m. No appointments will be taken.
For more information, please visit www.BroadwayPalm.com or call (239) 278-4422.
________________________________________________________
'Annie' enters final days at Broadway Palm; closes August 11 (08-08-18)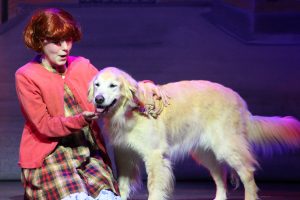 On stage now through August 11 at the Broadway Palm Dinner Theatre is Annie. The blockbuster musical tells the heartwarming story about everyone's favorite orphan and her dog Sandy.
A spunky orphan, Annie is determined to find her parents, but her fun-filled adventures lead her instead to billionaire Oliver Warbucks. As part of a publicity campaign for Mr.
Warbucks, Annie and her dog are placed in the lap of luxury for a week. However, Annie's stay turns out to be much more than anyone had bargained for as she works her way into everyone's hearts! The only thing standing in Annie's way is an evil scheme cooked up by the cruel and bitter Miss Hannigan. This Tony-Award-winning Best Musical features some of the greatest hits in the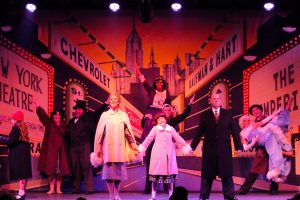 history of musical theater, including "It's the Hard Knock Life," "I Don't Need Anything But You," "Easy Street" and "Tomorrow."
Directing and choreographing Annie is Amy McCleary. McCleary's work was most recently seen with this season's hit Mamma Mia, which became Broadway Palm's number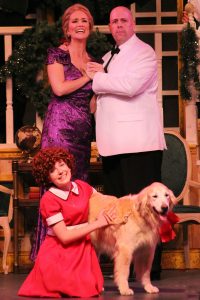 one show of all time. The cast includes many Broadway Palm alumni including audience favorite Victor Legarreta as Oliver Warbucks. Making her Broadway Palm debut and starring as Annie is Pennsylvania resident Piper Sobon. In addition, sixteen local youngsters are double cast as Annie's eight orphan friends with local resident Ava Stoeberl serving as the understudy for the role of Annie. [See next post.] 
Performances are Wednesday through Sunday evenings with selected matinees. There is a summer special for children 18 and under, tickets are just $20 for the buffet and the show! Adult ticket prices range from $45 to $70 with discounts for parties of 20 or more. Advance reservations are required and tickets can be reserved by calling (239) 278-4422, by visiting BroadwayPalm.com or by stopping by the box office.
_________________________________________________________
Seventeen local girls performing in Broadway Palm's 'Annie' (08-08-18)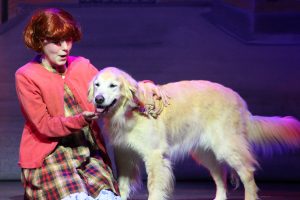 This past March, Broadway Palm held auditions for the roles of Annie and the orphans for their production of Annie, playing now through August 11, 2018. Over 150 girls showed up in hopes of being chosen. In the end, a total of 17 local girls were cast into two companies which alternate performances.
Sixteen girls make up two casts of orphans:
Ava Stroeberl portrays the role of Annie two to three times per week.
Performances are Wednesday through Sunday evenings with selected matinees. There is a summer special for children 18 and under, tickets are just $20 for the buffet and the show. Adult ticket prices range from $45 to $70 with discounts for parties of 20 or more. Advance reservations are required and tickets can be reserved by calling (239) 278-4422, by visiting BroadwayPalm.com or by stopping by the box office at 1380 Colonial Boulevard in Fort Myers. The show closes August 11.
________________________________________________________________
Here's what you'll see on the main stage at Broadway Palm this season (08-08-18)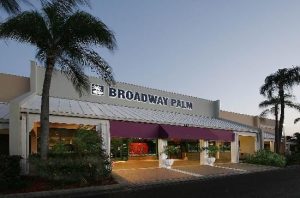 The Broadway Palm Dinner Theatre's upcoming season will feature eight main stage musicals. Read here to see what they are. Broadway Palm's main stage opens on August 30, 2018 and runs through August 10, 2019. Show prices range from $45 to $75 with group and children's prices available. Performances are Tuesday through Sunday evenings (no Tuesday evening performances May through October), with selected matinees. Individual tickets are now on sale.
________________________________________________________
Off Broadway Palm's current season will feature five shows (08-08-18)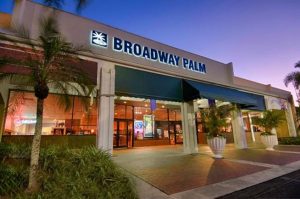 The Off Broadway Palm Theatre is Broadway Palm's second performance venue. The Off Broadway Palm's season begins September 27, 2018 and runs through July 21, 2019, and here are the five shows you'll see Off-Broadway. Ticket prices range from $39 to $59. Performances are Tuesday through Sunday evenings (no Tuesday evening performances May through October), with selected matinees. Individual tickets go on sale June 1st.
___________________________________________________________________
CFABS Youth Players performing 'High School Musical Jr.' August 10-12 (08-08-18)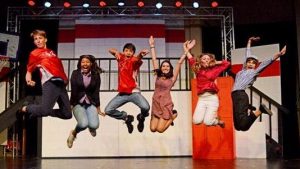 The Centers for the Arts Bonita Springs Youth Players will present High School Musical Jr. August 10-12. Disney Channel's smash movie musical hit comes to life on the CFABS as Troy, Gabriella and the students of East High learn to deal with issues of love, friendship and family while juggling studies and classes with their extracurricular

activities. Performances are 7:00 p.m. on Friday and Saturday, August 10 and 11, with 2:00 p.m. matinees on Saturday and Sunday, August 11 and 12. Tickets are $15 General Admission and $20 Reserved Seating. CFABS members enjoy a 10 percent discount off their ticket prices.
_________________________________________________________________
CHANGE's first grads perform 'The Colored Museum' at IMAG theater (08-08-18)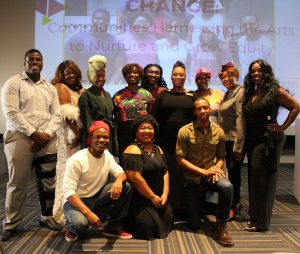 With a grant provided by the Southwest Florida Community Foundation, the Alliance for the Arts has embarked upon an exciting and somewhat daring program to expand the pool of local talent capable of taking on challenging African-American roles while concurrently engendering in minority communities a greater interest in and appreciation for both the visual and performing arts. The program is called Communities Harnessing the Arts to Nurture and Grow Equity, and it goes by the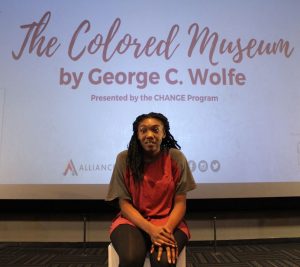 acronym of CHANGE.
One of the first steps in the initiative was a 9-week course at the Alliance that provided preliminary training and hands-on experience for eleven aspiring African-American actors. They graduated this past Sunday by performing George Wolfe's edgy The Colored Museum vignettes at the IMAG History & Science Center. All eleven actors turned in remarkably refined and passionate performances and promise to be talented and welcome additions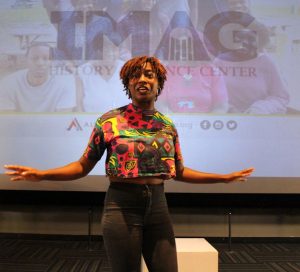 to the Southwest Florida theater community for years to come. Read here for more on CHANGE and the play.
RELATED POSTS.
_____________________________________________________
Florida Rep includes nine shows in its 2018-2019 season (08-08-18)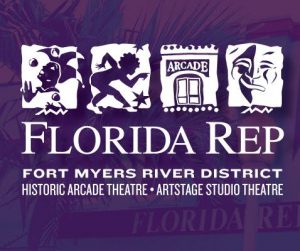 Florida Repertory Theatre will begin its third decade of producing nationally-recognized, professional theater in the Fort Myers River District with its 2018-2018 season. Set to open September 21 and run to May 5 in the Historic Arcade and ArtStage Studio theaters, the nine-show season includes two musicals, multiple comedies, a modern American classic, a southeastern United States premiere, and a world-premiere adaptation of Charles Dickens' A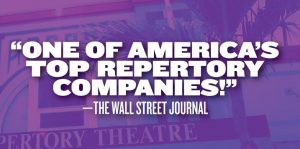 Christmas Carol.
The 2018-2019 season features five productions in the 393-seat Historic Arcade Theatre and four in the intimate 120-seat ArtStage Studio Theatre. It kicks off with the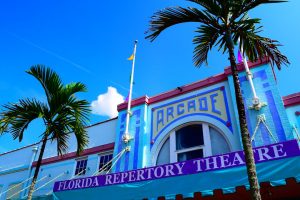 one-woman tour-de-force, Becoming Dr. Ruth, by Mark St. Germain – whose farce, George Washington's Teeth, closed the current season on May 13.
Also featured next season is Million Dollar Quartet, Broadway's rock 'n' roll sensation; Native Gardens, one of the hottest new comedies in the country right now;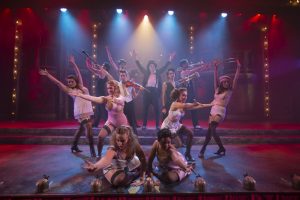 Tenderly, a salute to jazz icon Rosemary Clooney; August Wilson's Fences, the Pulitzer Prize and multiple Tony Award-winning modern American classic fresh from a Broadway revival and Academy Award-winning film adaptation, and more!
Florida Repertory Theatre's 21st season also includes two brand-new plays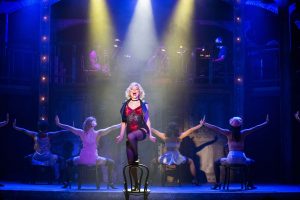 as part of its ongoing efforts to develop new works and nurture playwrights. Opening November 9 in the ArtStage Studio is Damascus by Bennett Fisher, an electrifying psychological thriller that was read as part of Florida Rep's 2017 PlayLab. Opening November 30 in the Historic Arcade is a new adaptation of Charles Dickens' A Christmas Carol by Mark Shanahan,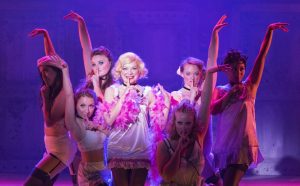 whose play The Dingdong had its regional premiere to critical acclaim at Florida Rep in 2016. Shanahan is a Broadway actor, regional theater veteran, and a familiar guest director at Florida Rep, who most recently helmed How the Other Half Loves earlier this year.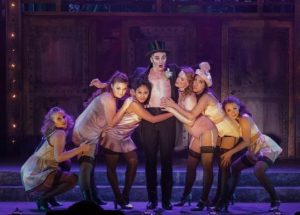 Read here for more on each of these nine productions.
"We are delighted to be celebrating the beginning of our third decade with this very exciting season," said Interim Artistic Director Jason Parrish. "This diverse line-up of plays and musicals, both classic and contemporary, will break new ground for the theatre, introduce many new faces, and of course, showcase our ensemble of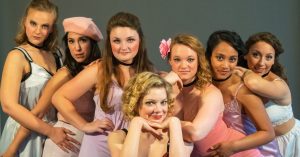 artists in a variety of roles. It is particularly exciting to be taking on one of August Wilson's American Century Cycle plays that will introduce Florida Rep audiences to one of the great 20th century American playwrights. Our 21st will be a season of new beginnings, and we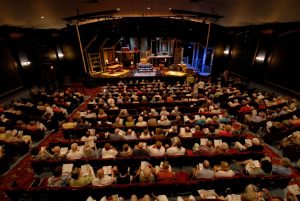 hope you'll join us."
Florida Rep's weeknight performances (Tuesday-Thursday) in both venues will continue at the earlier 7:00 p.m. curtain time instituted last season. Friday and Saturday evening performances will begin at 8:00 p.m., with matinee performances on Wednesday (Arcade), Thursday (ArtStage), selected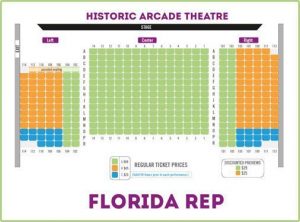 Saturdays, and Sunday continuing at the popular 2:00 p.m. curtain time.
Subscriptions start as low as $150 for 6 plays and offer the best seats and the biggest savings. Packages for 9, 8, 7, and 6 shows are on sale for both new and renewing season ticket holders through the box office at 239-332-4488. Single tickets are priced at $55/$45 for regular performances and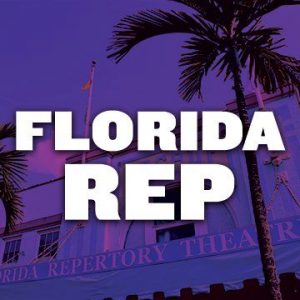 $35/$25 for previews, and will go on sale July 17 through the box office and online at www.FloridaRep.org.
Florida Repertory Theatre performs in the Historic Arcade Theatre and the ArtStage Studio Theatre on Bay St. between Jackson & Hendry with limited free parking in the Fort Myers River District. Visit Florida Rep online at FloridaRep.org, and by following the company on Facebook, Twitter, Instagram, and YouTube.
______________________________________________________________________
A singular sensation, Florida Rep Education's 'Chorus Line' opens tomorrow (08-08-18)
The long-awaited, singular sensation from the Florida Rep Education Conservatory – A Chorus Line – opens August 9 at the Historic Arcade Theatre. With music by Marvin Hamlisch and lyrics by Edward Kleban, A Chorus Line once held the record as the most performed musical on Broadway. Based on the book by James Kirkwood Jr.
and Nicholas Dante and featuring such memorable numbers as "What I Did for Love," "One," "I Can Do That," "At the Ballet," "The Music and the Mirror," and "I Hope I Get It," A Chorus Line continues to be one of the most translated and produced musicals worldwide.
The musical captures the spirit and tension of a Broadway
chorus audition. Centered on 17 dancers, the musical is set on a bare stage and explores the inner lives of professional Broadway hopefuls who would give everything to have a career as a performer.
The production is directed by Kody C. Jones, who directs the Florida Rep Education Department.
The Conservatory program is designed for young artists who are looking to pursue theater as a career. It offers young artists an introduction to the professional world with a real-life regional theater experience, providing a creative outlet that culminates with a run of public performances.
"Performing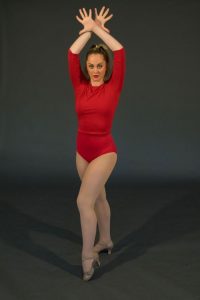 A Chorus Line is almost a rite of passage for every young actor," Jones explains. "This show exudes so much angst and passion and exhibits the many sacrifices an artist makes on their journey to pursuing the stage as a career. Watching these young artists perform such challenging material and truly face their own passions and obstacles in such a personal way has been a cathartic and inspiring experience."
Rosalind Metcalf (Heathers: The Musical, Florida Rep Education Conservatory) directs this production, with choreography by Kayley Stephens. Metcalf joins this production from New Jersey after many years of music directing for colleges and theatre companies. Stephens' extensive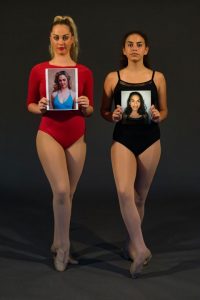 background in dance includes performing in musicals all over the country, for American Cruise Lines, and as a principal dancer at Crazy Palace Karlsruhe in Germany. This is her third time working on A Chorus Line, with the other two playing the role of Cassie.
The design team includes set designer Jordan Moore (Cabaret, Florida Rep mainstage), lighting designer Tyler Omundsen (Conservatory debut), costume designer Jacquelyn Loy (Heathers: The Musical), sound designer Katie Lowe (Heathers: The Musical), and production stage manager Kate Lynn Foster (Metamorphoses).
A Chorus Line at Florida Rep is generously sponsored by Emily Eason.
The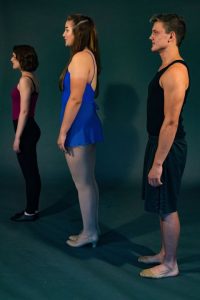 production runs through August 12, with evening performances at 7:00 p.m. and matinee performances at 2:00 p.m. August 11-12. Tickets are $10 with a valid student ID, $20 for adults. General admission tickets are available at www.FloridaRepEducation.org and through the box office at 239-332-4488.
Florida Repertory Theatre Education performs on tour and in the Historic Arcade Theatre on Bay St. between Jackson and Hendry with limited free parking in the Fort Myers River District. Visit Florida Rep Education online at FloridaRepEducation.org, and by following the Education Department on Facebook, Instagram, Twitter, and Snapchat.
___________________________________________________________
Florida Rep Education's 2018-19 season focuses on 'the journey' (08-08-18)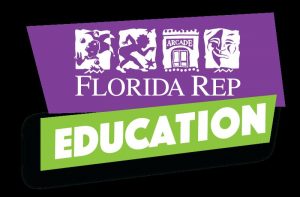 Florida Rep Education's 2018-2019 season will be filled with classic stories brought to the stage, electrifying Broadway musicals, a world premiere, and brand new competitive programming adjudicated by the industry's leading professionals.
"This year's education season places a thematic focus on journey and the struggles and joys one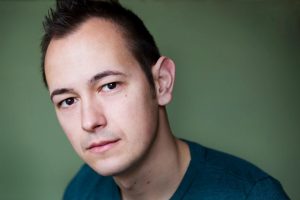 faces when overcoming the challenges of that journey," said Education Director Kody C. Jones. "Everyone's journey leaves a mark on us as a human as well as a mark on the world around us. With this season we challenge our students and patrons to reflect on their own journey as we navigate the trials and tribulations every young person faces in life as they mature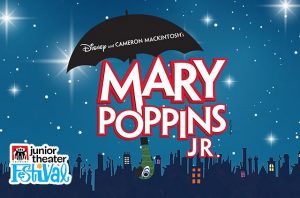 in to adulthood."
New this season, Florida Rep Education will be participating in the 2019 Junior Theatre Festival in Atlanta, GA. The Junior Theatre Festival is the world's largest celebration of young people performing musical theatre. Florida Rep Education will bring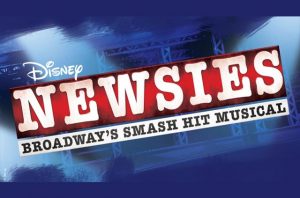 30 students from the Southwest Florida area to Atlanta to gather with peers from across 40 states and 6 countries. The Festival is a mix of adjudications, workshops for students and teachers, and special events like the "New Works Showcase" and "Direct From Broadway," where Broadway's best share their talents.
"Our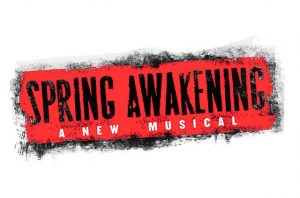 Education Associate, Christina DeCarlo, has initiated a groundbreaking idea that will lead to a career-changing opportunity for our young actors," Jones said. Past attendees and performers of JTF included Tony, Golden Globe, and Academy Award-winning songwriters Benj Pasek and Justin Paul; Emmy nominee Darren Criss; 11-time Grammy Award-winning musical theatre and film score composer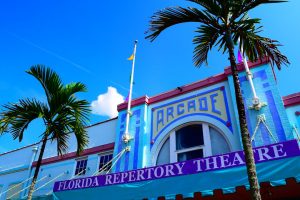 Alan Menken; and critically acclaimed, Tony Award-winning songwriting duo Lynn Ahrens and Stephen Flaherty.
Education programs have grown exponentially in the past few seasons, and reach upwards of 35,000 young people and families each year. Overseen by Education Director Kody C. Jones, the department continues to educate,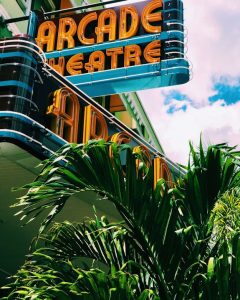 excite, and enlighten Southwest Florida audiences as our popular programs thrive and new ones take shape.
Florida Rep Education performs in several venues on tour and in the Historic Arcade Theatre on Bay Street between Jackson and Hendry with limited free parking in the Fort Myers River District. Visit Florida Rep Education online at FloridaRepEducation.org, and by following the Education Department on Facebook, Twitter, Instagram, and Snapchat.
To see the shows that Florida Rep Education will be producing during its 2018-2019 season, read here.
_________________________________________________________
Here's what you'll see during Ghostbird's 2018-2019 season (08-08-18)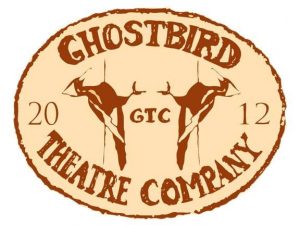 Continuing its commitment to new, site-influenced theater, Ghostbird Theatre Company's seventh season will feature an Art Walk installation at The Franklin Shops on First, a return to the Happehatchee Center in Estero, a train-themed connection of vignettes at the restored Atlantic Coastline Railway station in the downtown Fort Myers River District and Ghostbird's popular 24-Hour Festival in the Sidney & Berne Davis Art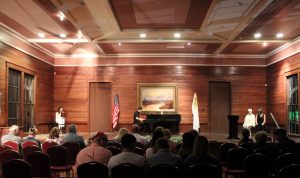 Center.
The Art Walk installation at the Franklin Shops is tentatively titled Windows/Stories. A formative work devised by Barry Cavin and Katelyn Gravel, this installation piece will take place October 5.
On November 10 & 11 and 17 & 18, Ghosbird returns to the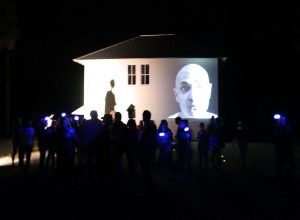 scene of The Chicken Play at the Happehatchee Center in Estero with Boxes Are For What We Keep, a trilogy of brief plays by Barry Cavin. Three permutations of one tale plumb the interior dimensions of containers with which we hold what is dearest but also trap what we can never fully possess. These are love stories for all those old children who remember how the cherished butterfly dies.
You'll have to go here for the rest of this announcement.
________________________________________________________
'It's Only a Play' on stage at Lab Theater through August 26 (08-08-18)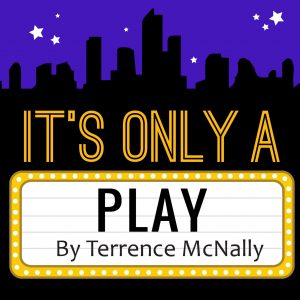 Keeping with the tradition of bringing fresh and edgy theater to the Southwest Florida area, the Laboratory Theater of Florida is producing the SWFL premiere of Terrence McNally's It's Only a Play. The play is on stage at The Lab through August 26. Read here for more information:
______________________________________________
Spotlight on 'It's Only a Play' directors and crew (08-05-18)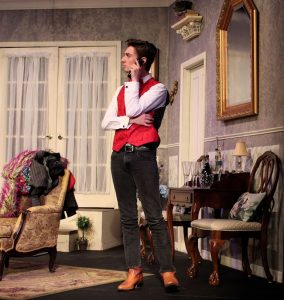 It's Only a Play is on stage now through August 26 at Lab Theater. Co-directed by Lucy Sundby and Scott Carpenter, the production stars Scott Carpenter, Danielle Channell, Aricka Shuck, Dave Chesebro, John David Strealy, Todd Lyman and Cameron Rogers.
Sundby is making her directorial debut … although she humbly demurs that she is merely co-directing with Scott Carpenter. It makes no difference. It's always good when smart, passionate creative types like Sundby expand and extend their skill sets by doing something new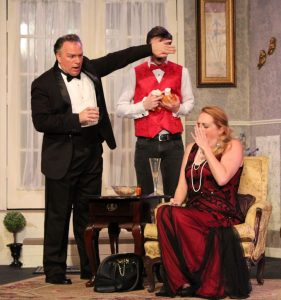 and out of their comfort zone.
In case you're not familiar with Sundby's body of work, she wowed Lab Theater audiences with stellar performances as Lenny McGrath in Crimes of the Heart and Nicky in The Smell of the Kill. Her other theatrical credits include Cabaret, The Altruists, The Last Days of Judas Iscariot, In The Next Room or The Vibrator Play, Picasso at The Lapine Agile, Mame, Nunsense, Steel Magnolias and numerous productions for The Naples Players at The Sugden Theatre, where she also performed with Stage 2 Improv for 16 years.
"Theater people!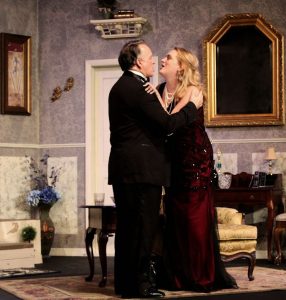 Am I right?" Sundby coaxes. "This quick-witted and hilarious show was fabulously cast and a joy to direct! It's terribly enjoyable and will have you laughing till you cry!"
The play is billed as an peek behind the curtain that provides an inside look at Broadway. No doubt! The play is a laugh riot for anyone possessing even a cursory connection to the topsy-turvy world of live theater. But it isn't necessary to have any familiarity with theater or its various denizens to enjoy this fast-paced foray.
________________________________________________
What's up at Lab Theater after 'It's Only a Play' (08-08-18)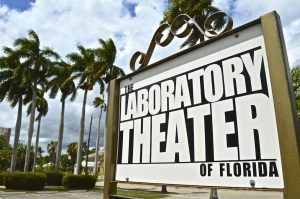 Lab Theater has scheduled plenty of other high-quality, high-energy productions during its 2018-2019 season following It's Only a Play. Read here for the productions that The Lab will be producing following It's Only a Play.
_________________________________________________________________________
New Phoenix compresses inaugural season to accommodate theater renovations (08-08-18)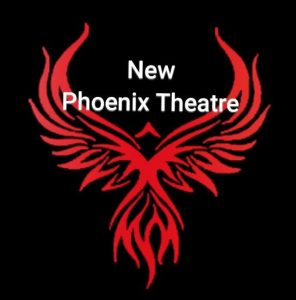 A new community theater will open in Fort Myers soon, but first it must make numerous renovations to its space at 13211 McGregor Boulevard (roughly midway between College and Cypress Lake). All building permits are now in place and the theater's contractor has provided a construction calendar that promises completion of all renovations and the issuance of a certificate of occupancy in November, 2018 for the 96 seat theater facility.
The mission of the new theatre company is to entertain and enlighten the community, celebrate diversity, and inspire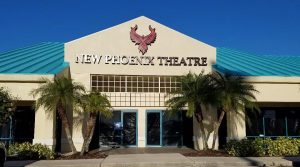 imagination. The theater is the brainchild of Brenda Kensler (who serves as president), Anthony Neri (vice-president), Lori Riti, Debra Neri, James Robinson, Alide Jarbeau and Tom Riti, who have worked together as actors and directors at Cultural Park Theater in Cape Coral and The Laboratory Theatre of Florida in downtown Fort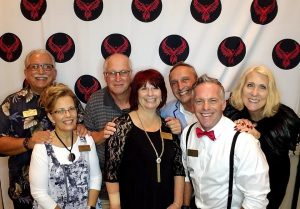 Myers.
The name is strategic.
"We all come from previous experiences in the theater — some good and some not so good," divulges co-founder Lori Riti, whose stage credits since arriving in Southwest Florida include Chris in Calendar Girls, Frankie in Frankie and Johnny at the Clair de Lune, Kate in Kiss Me Kate, Elaine in Arsenic and Old Lace,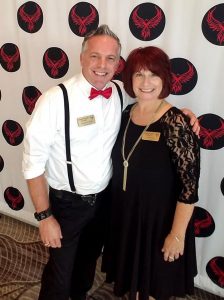 the niece in The Sunshine Boys, Nikki in Musical Comedy Murders of 1940, Ms. Casewell in Mousetrap, Mrs. Smith in Meet Me in St. Louis, and roles in The Laramie Project, The Gay Marriage Plays and Agnes of God at Lab Theater.
"We feel like this is the beginning of something fresh and new for all of us – a chance for us to be reborn."
High on Phoenix's agenda is bringing greater diversity and more roles for women in the local theater scene. The theater will even have a mechanical lift that will convey handicapped actors, directors and stage hands onto the boards and backstage facilities.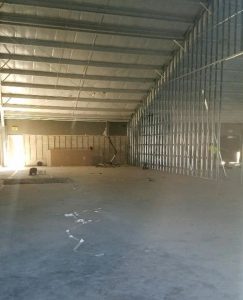 New Phoenix will open its inaugural season in January, 2019 with Marvin's Room, a dark comedy by playwright Scott McPherson that affords a moving view of one woman's commitment to family and correlative response to despair.
The season will include three other shows, including one musical. Two shows were eliminated to allow ample time for the completion of all renovations and the installation of all necessary lighting and sound equipment and computer technology.
Read here for the full schedule of shows that New Phoenix will produce during its inaugural season.

Tickets will go on sale at a date yet to be announced.
For more information, please visit newphoenixtheatrefortmyers.org, follow The New Phoenix Theatre on Facebook or telephone 239-284-5214.
______________________________________________________________________
Theatre Conspiracy opens 25th season with world premiere of 'Repossessed' (08-08-18)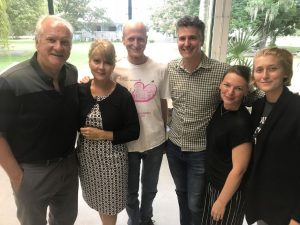 Theatre Conspiracy at the Alliance for the Arts kicks off its 25th consecutive theater season with a world premiere play, Repossessed by Greg Lam. Winner of Theatre Conspiracy's 19th annual Janet and Bruce Bunch New Play Contest, Repossessed explores questions of morality and authenticity amidst a world of rapidly changing technology and the ethics that come with it.
The play follows a couple by the name of Rich and Gretchen, who seem to have the ideal marriage until they learn that their personalities and memories were manufactured by a mysterious biotech company, which installed them into their brains. When they suddenly lose the ability to afford this service, the company repossesses their lives.
Read here for the rest of this announcement.
RELATED POSTS.
______________________________________________________
Theatre Conspiracy's 25th season denoted by innovation (08-08-18)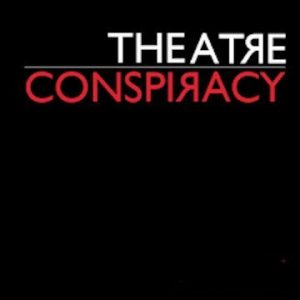 Theatre Conspiracy at the Alliance will celebrate its 25th consecutive season with beloved classics, comedic favorites and award-winning new plays from fresh voices.
"We're celebrating the past, present and future of Theatre Conspiracy at the Alliance for the Arts this season," says founder and producing artistic director Bill Taylor. "Our productions will reflect on the incredible work that has shaped the Southwest Florida theater community, as well as welcome the journey of our next 25 years."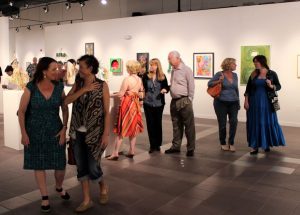 New this year will be a 7:30 curtain time for evening performances, audio described shows and even more talk-backs.
Performances are Thursday, Friday and Saturdays with a new 7:30 p.m. start time. Sunday matinees will remain at 2:00 p.m.
For theatregoers who are blind or have moderate to severe vision loss,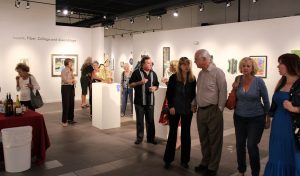 the Alliance will provide a specially-trained describer who verbalizes what's happening on stage during pauses in dialogue. The "audio describer" uses a headset microphone, while individuals using the service listen through a receiver with a single earpiece. Reservation of headsets is required prior to the show by calling 239-939-2787.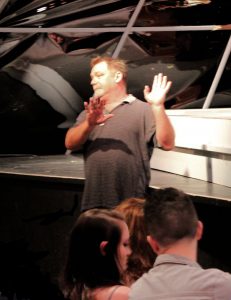 To widen the post-show conversation and discuss what the art onstage means to us as individuals and as a society, the Alliance will facilitate a community conversation through talkbacks on selected dates. Talkbacks allow the audience to ask questions and express their thoughts and ideas on issues revealed in the play through the form of meaningful discussion with the cast or panel guests. The opportunity is included with ticket purchase.
Here are the shows which Theatre Conspiracy will produce during its 2018-2019 season.
Theater lovers can save up to $42 with a season subscription. Season subscriptions range from $115 per person for 5 shows to $140 per person for all 7 shows. Individual tickets to each show are $26, $11 for students or $22 for Alliance members. To purchase tickets or for more information,

call the box office at 239-939-2787, visit 10091 McGregor Blvd. Fort Myers, FL or go online at www.ArtInLee.org/Theatre.
__________________________________________________________________
Check out productions remaining in The Naples Players' current season (08-08-18)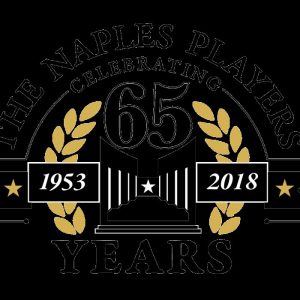 The Naples Players (TNP) 65th Anniversary Season is now under way and it is packed with dazzling musicals, heartfelt comedies, magical adventures and the world premiere play of local playwright Laura Lorusso. The diverse programming is designed to provide Southwest Florida with high-quality, fully-realized artistic productions that appeal to TNP's seasoned and novice theatre-lovers.
"Our 65th Anniversary season showcases the reasons that The Naples Players has become one of the leading theatres of its kind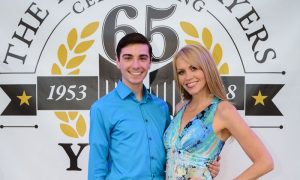 in the country," says The Naples Players' Artistic Director Bryce Alexander. "A season about dreams, and the way we achieve our dreams together – we could think of no better way to celebrate the last 65 years while looking forward to the next."
There will be not only a fabulous celebration of the 65th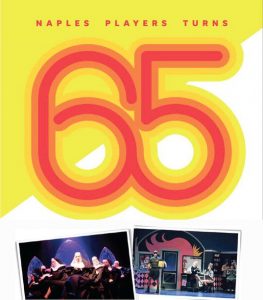 anniversary of Naples Players, but also the 20th anniversary of the Naples Players at Sugden Theatre on Fifth Avenue. "And Naples Art Association, our sister organization across the street, is also celebrating its 20th anniversary on Fifth Avenue (in the district), so I can assure you there's going to be a lot to celebrate this year," Alexander adds.
The event is planned for early 2019.
Read here to see the shows that TNP will produce during the remainder of its 2018-2019 season.