Actors, artists, filmmakers and events in the news December 22-31, 2018
These are the actors, artists, filmmakers and events who are in the news in Southwest Florida this week:
TGIM returns to Davis Art Center on January 7 (12-29-18)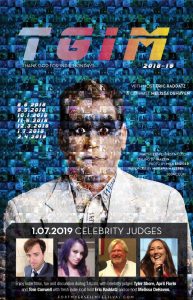 The Fort Myers Film Festival returns to the Sidney & Berne Davis Art Center's grand atrium for more Season 9 screenings on January 7.
New to the term? Well, the acronym stands for "Thank God for Indie Mondays," and it symbolizes the anticipation and excitement that area indie film lovers feel as the first Monday of the month draws near between August and February each season. That's when hosts Eric Raddatz and Melissa DeHaven screen a number of the indie short (typically no longer than 15 minutes) and short short (as brief as just a minute or two) films that have been submitted for inclusion in the Fort Myers Film Festival. Some are good. Others are bad. But they're all worth talking about.
Read here for the rest of this advance.
_________________________________________________
Meet January T.G.I.M. celebrity judge Tom Conwell (12-29-18)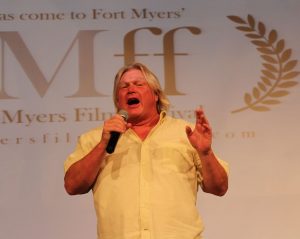 One of January's T.G.I.M. celebrity judges is Tom Conwell. He hosts Ask an Expert every Sunday morning at 11:00 a.m. If you've never listened in, Ask an Expert provides people with access to quintessential professionals and offers solutions to common everyday business and financial problems. Its aim is to gather unbiased expertise for the common good.Conwell started his career on the floors of the Chicago Board of Trade in the early '80s.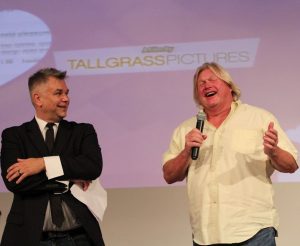 He founded and started numerous businesses in the real estate and financial fields through the '90s. In the early 2000s, Thomas sold his business interests in the mid-west and relocated in Florida where he and his family have owned and operated numerous multi-million dollar corporations.
___________________________________________________________
Spotlight on filmmaker and T.G.I.M. celebrity judge Tyler Shore (12-29-18)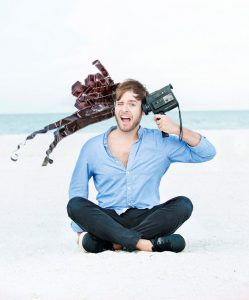 Tyler Shore is a Fort Myers-based filmmaker. He is president of TylerShore.com and a freelance associate producer for Dreamtime Entertainment. Among his productions for the former are a series of trendy YouTube documentaries, music videos and ads, including a 10-minute memorial retrospective that looks into the surreal photo-artwork of the late Jonathan Kane, Cesar's Cyber Art (an ad for the wearable art of popular Fort Myers artist Cesar Aguilera), #Unexpected (an absinthe-fueled timelapse reel of the awesome fine art images of Marco Island photographer Mila Bridger), Alright (an in-studio music video for the Helmsmen) and the BENDYtunnel (presenting the improvised and hypnotic contortionism of South Cape dance instructor Katarina Danks).
You will find the rest of this profile here.
________________________________________________________________________
Tower, Hirdie-Girdie & Suncatcher's partnering for inspiring, imaginative event (12-28-18)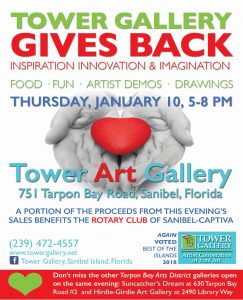 The three "I"s – inspiration, innovation and imagination – are the theme for Tower Gallery's third event in the 2018-2019 show season, which will also include neighboring galleries Hirdie-Girdie and Suncatcher's Dream. It takes place from 5:00-8:00 p.m. on Thursday, January 10 at Tower Art Gallery located at 751 Tarpon Bay Road, Hirdie-Girdie Gallery, located at 2490 Library Way, and Suncatcher's Dream, 630 Tarpon Bay Road.
"Join us for hors d'oeuvres and wine as the artists of Tower Gallery give back 10% of the evening's proceeds to the Rotary Club of Sanibel and Captiva," states the gallery. "There will also be artists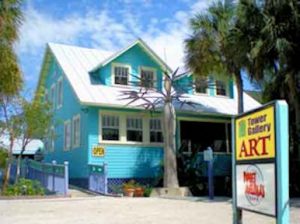 demonstrating their art around the gallery and grounds. Visitors will have a special opportunity to use their own art skills along with the Tower artists to create a large 'Community Canvas' that will be auctioned off when complete at a later event."
For more information and directions, please telephone 239-472-4557.
______________________________________________________________________
DAAS hosting exhibition of work by National League of American Pen Women (12-28-18)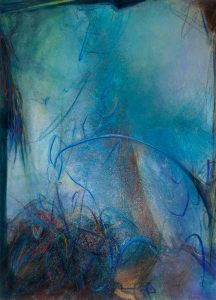 DAAS CO-OP Art Gallery & Gifts is hosting Pages, Brushes and Pens, an exhibition of visual art, fine crafts and literature by members of the National League of American Pen Women (NLAPW).
The National League of American Pen Women was founded in 1897 and now has around 1,800 members around the nation who support various community arts organizations, offer seminars and classes, and advance the careers of budding young artists, writers and composers. Established in 1977, the Southwest Florida chapter of the NLAPW actively offers membership to other qualified professionals.
A meet-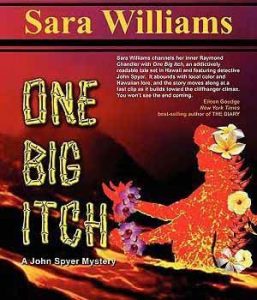 and-greet opening reception will be held from 6:00-9:30 p.m. on Saturday, January 12. The exhibition will be on display through February 2, 2019. All art lovers and collectors are invited to join DAAS CO-OP for the opening reception. For more information about the exhibit or the gallery, please visit daascoop.com or call 239-590-8645.
DAAS CO-OP Art Gallery & Gifts is conveniently located in the Royal Palm Square in the heart of the SoCo Cultural District (socoswfl.com), at 1400 Colonial Blvd STE 84 in Fort Myers, FL. Hours of operation are Tuesday to Saturday from 10:00 a.m. to 6:00 p.m.
____________________________________________________________________
 Guerrilla Girls set to rattle some cages at Rauschenberg Gallery in January (12-28-18)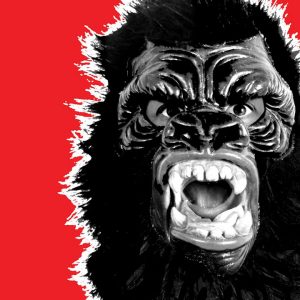 Florida SouthWestern State College will be presenting GUERRILLA GIRLS: Rattling Cages Since 1985 from January 17 through March 23. Sited in the Bob Rauschenber Gallery, the exhibition will be a site-specific survey and newly-commissioned, interactive installation.
The Guerrilla Girls is an internationally-renowned feminist advocacy and art collective which assiduously maintains its anonymity while confronting and addressing systemic problems of gender and racial parity in the art world.
Since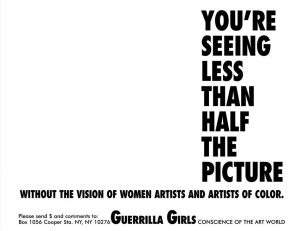 their formation in 1985, the Guerrilla Girls have done more than 100 street projects, posters and stickers in cities ranging from New York, Los Angeles and Minneapolis to Mexico City, Istanbul, London, Bilbao, Rotterdam and Shanghai. They have also done outrageous projects and exhibitions at museums, attacking them for their bad behavior and discriminatory practices right on their own walls. Of these, their stealth project on the façade of the Whitney Museum in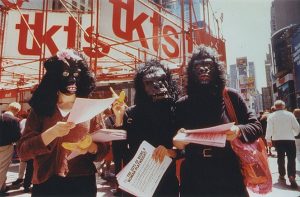 2015 stands out as a very public and publicized excoriation of income inequality and the extent to which the super-rich have hijacked art.
You will find the rest of this advance here.
________________________________________________________
Muffy Clark Gill part of '20th Century Seminole Experience' (12-28-18)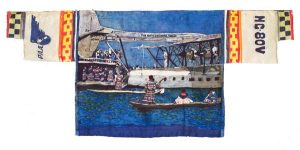 Naples batik artist Muffy Clark Gill will be showing selections of artwork from her American Native Series in the 20th Century Seminole Experience, which will be on display at the Naples Depot Museum from January 4 through April 27. Many of the works that Gill is including in the exhibit were previously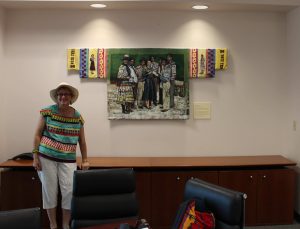 shown in the 22nd Floor Gallery at the Florida State Capitol building in Tallahassee.
The opening reception for the show will take place from 5:00-7:00 p.m. on Thursday, January 3. Gill will be give a lecture about this body of work and associated demonstration from 11:00 a.m. to noon on Friday, February 15.
The Naples Depot Museum is located at 1051 Fifth Avenue South in Naples.
__________________________________________________________________
Alliance accepting submissions for 33rd Annual All Florida Juried Exhibit (12-28-18)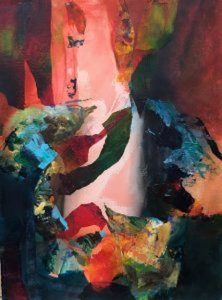 The Alliance's annual All Florida Juried Exhibition features pieces created by artists working in a wide variety of media from all over the 65,000 square miles that make up Florida. The juried entries come together for an award-winning and exciting exhibition representing today's contemporary Florida artists. The Alliance is accepting submissions online now through Monday, January 28, 2019. The show will exhibit March 8-29, with an opening reception from 5:00-7:00 p.m. on Friday, March 8. A conversational walk and talk through the gallery with the artists and juror will take place at 10:00 a.m. on Saturday, March 9.
Please visit ArtinLee.org for a prospectus or telephone 239-939-2787 for more information.
___________________________________________________________________
Leepa-Rattner director/curator Lynn Whitelaw tapped as All Florida juror (12-28-18)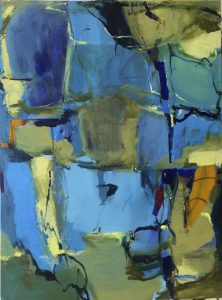 The All Florida Exhibition is the Alliance for the Arts' longest running show. This award-winning show features pieces created by artists working in a wide variety of media from all over the state of Florida. Admission into the show is juried, as are the awards given out, and this year's juror is Lynn Whitelaw.
Lynn Whitelaw is the founding director and curator of the Leepa-Rattner Museum of Art, located on the Tarpon Springs campus of St. Petersburg College. Whitelaw's curatorial efforts have resulted in over one hundred and forty exhibitions shown at Hillsborough Community College, the Tampa Museum of Art and the Leepa-Rattner Museum of Art.
Categories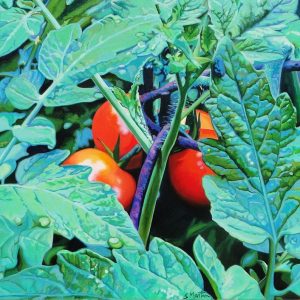 for entry are sculpture, painting (including oil, acrylic, collage, water color and mixed media), photography, prints and drawing. An entry may consist of 1 to 3 artworks. All entries must be submitted online no later than January 28, 2019. Artists can download the prospectus and submit their work online at ArtInLee.org/AllFlorida2019.
The opening reception will be March 8 from 5:00-7:00 p.m. The juror will be on hand to present awards including $1,000 cash for Best In Show,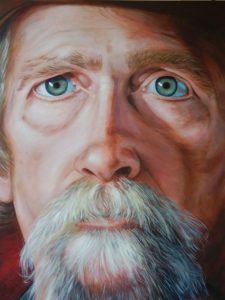 a 2nd Place gift certificate, $100 cash for 3rd place and Jurors Choice Award(s) of Alliance for the Arts membership(s).
A conversational walk and talk through the gallery with the artists and juror will be held on March 9 at 10:00 a.m. during the Alliance GreenMarket. Receptions and talks are open to the public and do not require tickets or reservations. While gallery admission is free, a $5 suggested donation keeps Alliance programming affordable and accessible. The show closes on March 30, 2019.
The exhibition is kindly sponsored by Elemental Stone and Waterworks. For more information, please call 239-939-2787 or visit www.ArtInLee.org/AllFlorida2019.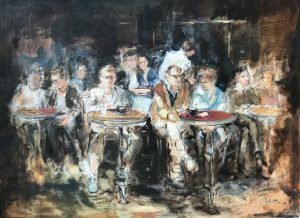 Photos:
Natural Vibrations by Betsy JDamoos
Clutch by Susan Martin
Inside by Dirce Kennedy
Waiting in Paris by Tracy Owen-Cullimore
___________________________________________________________
METHOD & CONCEPT presenting Mike Brown talk on January 3 (12-28-18)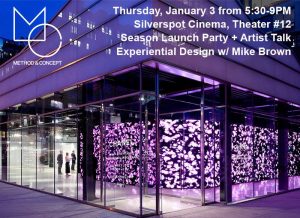 METHOD & CONCEPT (formerly Thomas Riley Studio) will present an artist talk with Mike Brown on the subject of experiential design titled "The Story of Space." Brown is a creative director who has collaborated with major brands, including Chanel, Bulgari, Swarovski, Adidas, Y-3 and Uniqlo, among others. The event takes place from 5:30-9:00 p.m. on Thursday, January 3 in Private Theater #12 at Silverspot Cinema Naples located at 9118 Strada Place. Reserve your seats at Eventbrite.
___________________________________________________________
'Lyes Energy of Life' opens at METHOD & CONCEPT January 10 (12-28-18)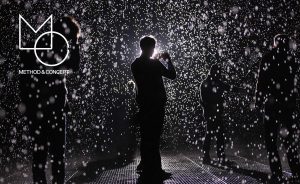 METHOD & CONCEPT's first exhibit of 2019 is open Lyès: "Energy of Life." It opens Thursday, January 10, 2019 with a 5:30 to 8:00 p.m. reception. Inspired by quantum physics and Zen philosophies, the French-Algerian artist will present six new "wall-source" sculptures that explore the manifestations of energy in the world.
"As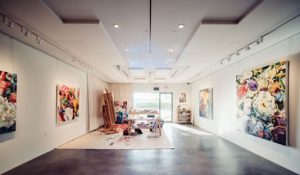 a special feature, we will also be presenting an artist inspired edible installation by renowned local French pastry chef, Yannick Brendel," adds the gallery.
METHOD & CONCEPT is located at 26 10th Street South, Naples, FL. Visit their new website for more information about upcoming events and exhibitions.
_______________________________________________________
Next Fort Myers Art Walk comes to River District Jan. 4 & 5 (12-27-18)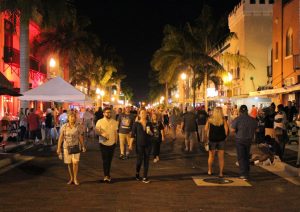 The River District will come alive on January 4, when Art Walk returns to downtown Fort Myers. Now a two-day event, Art Walk will continue Saturday, January 5, from 11:00 a.m. to 4:00 p.m. With exciting new exhibits and live art demonstrations, rain or shine, this is a "must attend event."
New exhibits include exceptional art in a variety of mediums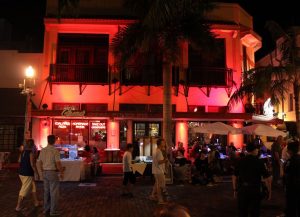 done by a bevy of local artists and some national and international artists as well.  You can meet the artists and talk art at the self-guided Friday night event, which brings together art enthusiasts, collectors and community friends who celebrate the arts each month. The Friday night Art Walk sees First Street closed to traffic. Local artists set up in the street selling their art, and face painting is offered at several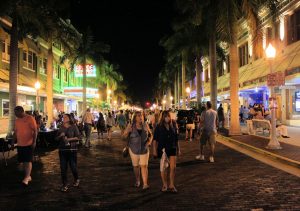 locations along First Street. And at the Broadway and First Street intersection, the Fort Myers Art League will be hosting a "Make It/Take It" table for children of all ages.
Saturday Art Walk is a quieter affair with most of the galleries open for examining the art at more leisurely pace. This new and improved version of Art Walk includes 14 galleries and art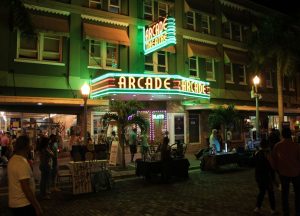 stops, including:
American Legion Veterans Gallery showing Art done by Veterans
Art League of Fort Myers – new exhibits each month
Arts for ACT Gallery – features three or more art exhibits every month plus co-op members art
Bootlegger Alley Gallery – outdoor gallery open only during Art Walk in The Patio de Leon
Grand Illusion Gallery – art, tee shirts and more
Marc Harris Wildlife Photography – on Jackson Street
Miville Art Gallery – art and photography in the Franklin Shops
Ollie Mack Gentry Photography – photography  at 2180 West First Street
Sidney & Berne Davis Art Center – Main Gallery Exhibit and Capitol Exhibit on the 3rd Floor
The Barrel Room – Jazz art – on Bay Street
Timeless Gallery – gallery and gift shop featuring steampunk art and more
Two Newts Gallery – co-op gallery located off West First Street at 2064 Bayside Parkway
Unit A – urban contemporary gallery of internationally-acclaimed artist Marcus Jansen located in Gardener's Park
As this survey of participating galleries reveals, Fort Myers Art Walk spans the core of downtown Fort Myers and includes the Gardener's Park area and West First Street. Most of the action is located on First Street,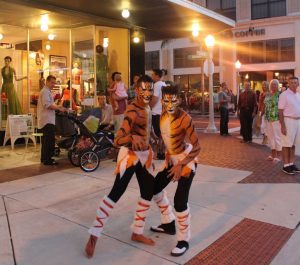 but you can obtain a Fort Myers Art Walk map at any of the galleries that will lead you to all the art venues and Art Walk partners.  "Enjoy cultural venues, restaurants, bars and businesses, plus live music," touts the River District Alliance. "Watch live art demos on First Street, eat amazing food, shop the unique local boutiques or just enjoy the atmosphere."
So whether you prefer the energy of night or the calm of day, there's something for everyone during this new-and-improved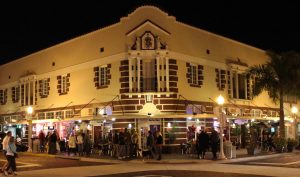 weekend of art that Fort Myers still calls Art Walk. There is free street parking and $5.00 at any of the parking garages.  In season ride the free River District Trolley. Fort Myers Art Walk is a Pet and Family Friendly free event! Fort Myers Art Walk is hosted by The River District Alliance, a non-profit organization. For more information, please visit www.fortmyersriverdistrictalliance.com.
____________________________________________________________________
Kathy Kuser exhibiting digital surrealism in ACT's White Gallery in January (12-18-18)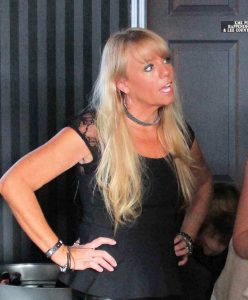 Artist, graphic designer, gallery owner and magazine publisher Kathy Kuser will be exhibiting in the White Gallery at Arts for ACT in January.
"With my art, I want to bring a fresh and contemporary twist to a long established medium …. surrealism," Kathy advises. "Using my skills as a graphic designer, I create 2D/3D digital surrealism. Through a mystical and fantasy-driven vision, a story emerges from my canvas."
Kuser uses stark details with transitional blending to enable her art to take flight. "The range of my artwork can vary from something with as little as
70 digital layers to creating a more complex piece with greater than 700 layers or images."
Kathy's digital surrealism has been exhibited in nearly every local venue from the Bob Rauschenberg Gallery (2012) to the Naples Art Association (2013), Lee County Alliance for the Arts (2013, 2016), BIG ARTS on Sanibel (2016), Reverie & Rock Art Gallery (2012-2017), Sidney & Berne Davis Art Center (2012, 2015) and Spring Art Affair at Bell Tower Shops (2014, 2016). Her work has also been displayed at the Old Courthouse Art Center in Rockford, Illinois in 2017.
She has also participated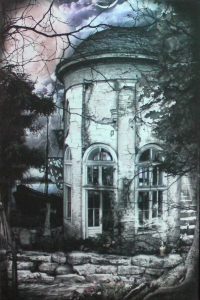 in the annual Arts for ACT fine art auction (2012, 2016), Art Poems (2016) and the Pen Women of Florida annual conference in 2016.
Since becoming an artist in early 2012, Kathy has been featured in the News-Press, Sun Seeker Magazine, Gulf Coast Times, COASTE Magazine, Cape Coral Daily Breeze, Florida Weekly and Examiner.com. Additionally, her art was featured on the October 2013 & 2018 cover of Happenings A&E Magazine. In 2017, she took 2nd place in an International Contemporary Art Competition through Open Art Miami and was featured in their gallery during Art Basel that same year.
Kathy earned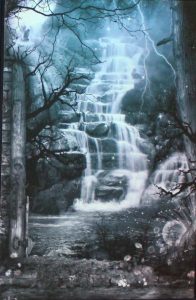 her bachelor's degree in management and organizational development from Spring Arbor University (Michigan). She and her husband own KMK Publishing Inc. which publishes two monthly event magazines in Southwest Florida, Happenings A&E Magazine and Lee County Family News. Additionally, she co-owned Reverie & Rock Art Gallery in downtown Fort Myers, which was forced to close due to damage suffered by the building as a consequence of Hurricane Irma last September.
The exhibition of Kuser's work will remain on view through January 28, 2019.
________________________________________________________________
Jill Lindsay to exhibit pixelated acrylic and alcohol inks at Arts for ACT (12-27-18)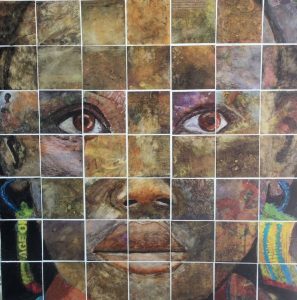 Jill Lindsay will be exhibiting work in Arts for ACT's main gallery in January. She works in acrylic and alcohol ink. She has won multiple awards for her work at Visual Arts Center in Punta Gorda, Englewood Art Center, Sarasota Art Center and the International Society of Experimental Artists.
"I like to create artwork that catches your eye from a distance, usually using color to attract," Jill discloses. "As you approach my work, the smaller details become clear. The longer you linger the more you may see."
On a trip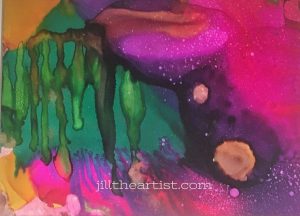 to the Dali Museum a few years ago, Lindsay was so inspired by Dali's use of pixelation in the Lincoln piece Gala Contemplating the Mediterranean Sea that she began experimenting with altered National Geographic pages to achieve as similar result. Toward that end, she soaked the pages with a solvent that moves the ink, creating new colorations and patterns.
"I thought cutting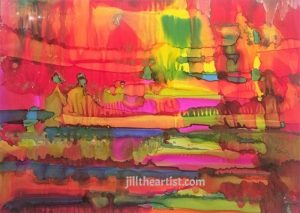 these papers into squares would mimic pixels and add a graphic component to the pieces," Lindsay elaborates. "I use a variety of techniques to add or subtract features. I have created many of these 'square' paintings now. They continue to mesmerize me. Using alcohol inks and resin add another depth and coloration that intensify the work."
Jill "grew up"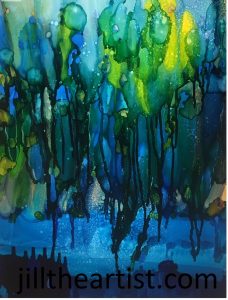 in Massachusetts and moved around a bit before landing up the road in Port Charlotte in 2001. She claims to have always been artsy (though others might say quirky), but her creative juices really started flowing after taking a furniture painting class in 2002. After she ran out of furniture to paint, Jill started working with other substrates and mediums. She joined an abstract art class in 2015 and was introduced soon after to alcohol inks and loved the colors and depths they created. The acrylic and ink have been flowing ever since!
The exhibit will be on view through January 28.
For more on Jill Lindsay and her art, please visit http:www.jilltheartist.com.
__________________________________________________________________
Marcus Jansen introduces new series of politically-charged compositions (12-27-18)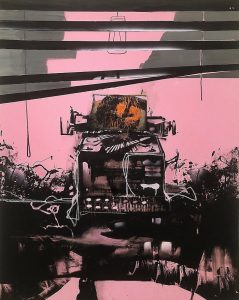 Internationally-acclaimed artist Marcus Jansen has introduced a new series of paintings. He calls it Plot, and it is inspired by the idea of concealed and corroded information.
Through the work included in this series, Jansen seeks to question the integrity of and corroded information produced and provided by media. Through the obfuscation of seemingly tilted window blinds, Jansen gives viewers a sneak peek of concealed transcripts being produced by transparent stencil look-a-like typewriters. As in most of his works, Jansen rides that fine line between fact and fiction, real and abstraction with the compositions in this new series.
_____________________________________________________
Gary Alan Hall exhibit at Arts for ACT closes December 31 (12-17-18)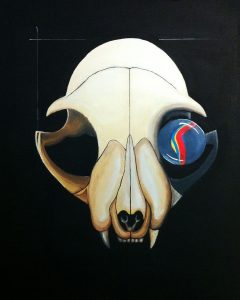 Gary Alan Hall is one of two artists currently exhibiting work at Arts for ACT Gallery. But time is running out to see the show. It ends on the 31st.
Gary has worked with various mediums over the years and currently favors acrylic painting. Drawing inspiration from illustrators, Gary's work contrasts bold human and animal figures against simple or abstract backgrounds, often producing a unique "poster-like" quality.
Hall learned to draw as a child by watching his father. He continued his artistic interests by working in the graphic arts industry, where he learned graphic design and illustration.
Gary has shown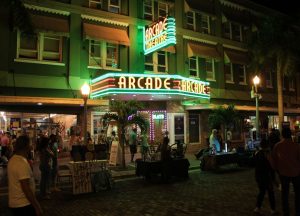 his work in galleries and has also participated in several juried exhibits such as Dark Arts 2018, 2D/3D and Art in Public Places at RSW airport.
From 2006 until 2012, Gary worked for Art of the Olympians as artist liaison and acting curator.
_________________________________________________________
Yvonne Krystman exhibiti at Arts for ACT closes December 31 (12-27-18)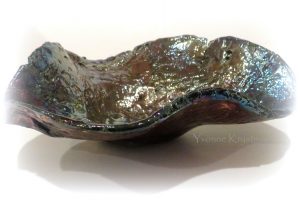 Yvonne Krystman's exhibit in the White Gallery at Arts for ACT Gallery closes December 31.
Krystman is a Cape Coral-based mixed media artist, potter and photographer. "One of the most impressive aspects of Krystman's work is the way it accomplishes the difficult task of inquiring into the liminal area where the abstract and the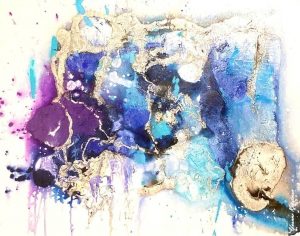 figurative find an unexpected yet consistent point of convergence," state Peripheral ARTeries Contemporary Art Review critics Josh Ryders and Melissa C. Hilborn. "Her works convey a coherent sense of unity that rejects any conventional classification. What has at once captured our attention of her artistic inquiry is the way she provided the visual results of her analysis with autonomous aesthetics."
The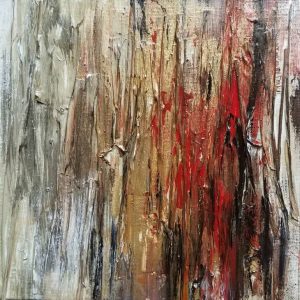 works Krystman is bringing to Arts for ACT for this exhibit include an array of multi-disciplinary pieces (including mixed media, raku and traditional pottery) inspired by Florida's unique natural elements – sunshine, wind, ocean waves and hurricanes. Also available, for the first time, will be samples of wearable art from art4wear.com, wearable art by Yvonne.
In addition to a previous solo show at Arts for ACT Gallery, Krystman's work has been included in group shows at prestigious venues including Aqua Miami (a satellite show to Miami Basel) and the Orlando Museum of Art.
_________________________________________________________________
8th Annual Coconut New Years Weekend Art Festival December 29 & 30 (12-26-18)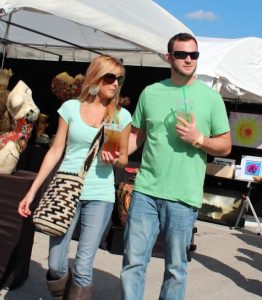 The 8th Annual Coconut Point New Years Weekend Art Festival takes place December 29 and 30 at Coconut Point Mall in Estero. This is a Howard Alan event, where variety and diversity are overarching themes. At this 2-day outdoor art fair, there is something for everyone ranging from $15 handmade silver jewelry to life size sculptures costing in excess of $50,000. Some 200 artists and artisans from 30 different states are expected to participate in this festival, with every medium and genre being represented. artists have been juried by an independent panel of expert judges and hand-selected from hundreds of applicants based on quality and diversity ensuring a variety of original and handmade art with wide appeal.
__________________________________________________________
Naples Art District's monthly gallery & studio tour is January 2 (12-26-18)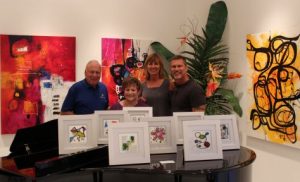 On Wednesday, January 2, the more than three dozen galleries and artist studios that comprise the Naples Art District open their doors to the public from 5:00-8:00 p.m. Called 1st Wednesday Studio & Gallery Tour, the event is a unique opportunity to not only visit some of Southwest Florida's most interesting galleries, but immerse yourself in the sights, sounds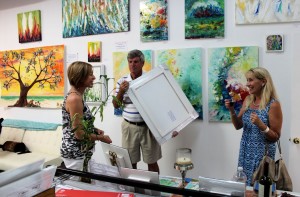 and smells of the studios of more than 60 emerging and mid-career artists working in a broad cross-section of genres and media.
Look for the magenta and white flags.
__________________________________________________________
Estero Fine Art Show takes place January 5 & 6 at JetBlue Park (12-26-18)
The 22nd Annual Estero Fine Art Show takes place on Saturday, January 5, and Sunday, January 6, 2019 at JetBlue Park on Daniel Parkway east of I-75.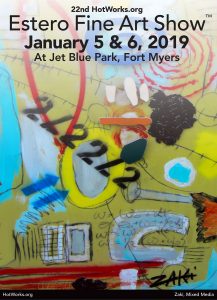 A Sunshine Artist top 100 outdoor art festival, the Estero Fine Art Show features original paintings, drawings, pastels, photography, ceramics, clay, glass, sculpture, wood working and carvings, fiber art and art jewelry from the ateliers, studios and workshops of a select group of local and internationally-acclaimed artists. All are present throughout the two-day event and eager to answer questions about their work and inspiration. Live art demonstrations afford numerous opportunities for patrons to see the various processes that the artists' go through and techniques they employ to create high-quality artworks in their chosen medium.
___________________________________________________________________
Downtown Naples New Year's Art Fair is January 5 & 6 along Fifth Avenue (12-26-18)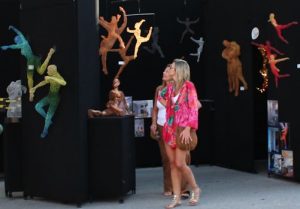 The Naples Art Association's Downtown Naples New Year's Art Fair returns to Naples' Fifth Avenue South on the weekend of January 5 & 6, 2019. Last year, the artworks on display were valued collectively at more than $15 million. As in years past, every category will be represented, from original oils and acrylics on canvas, panel and galvanized aluminum to watercolors on paper, 2D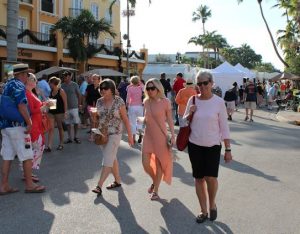 and 3D mixed media, limited edition prints, photography, digital art, metal sculpture, wood carvings, ceramics, hand-crafted jewelry, leather works and more. Because of its national ranking (Sunshine Artist consistently ranks it in its top 100 in the nation each year) and the beautiful weather in southwest Florida during this time of year, the Downtown Naples New Year's Art Fair draws 200 of the finest artists in the country, which explains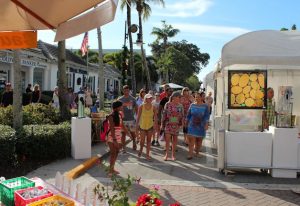 why more than 15,000 art enthusiasts turned out for this art fair last year. There's lots of art for every taste and pocketbook, so bring your credit card or checkbook.
There is ample free parking. For more information, please call Naples Art at 239-262-6517.
________________________________________________________________
Art in the Park to coincide with Downtown Naples New Year's Art Fair (12-26-18)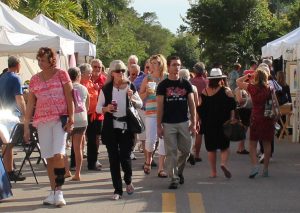 Art in the Park will run alongside the Downtown Naples New Year's Art Fair on Saturday, January 5. Art in the Park not only features work by Naples Art Association member artists in booths set up on Park Street outside The von Liebig Art Center, but art demonstrations by NAA artists plus art projects for the whole family. There are projects inside the art center for the kids as well. Art in the Park is not just an add-on to the Downtown Naples New Year's Art Fair. It is a festival that has stood on its own merits for more than 58 years.
_______________________________________________________
Art League of Marco fine craft fair takes place January 5 & 6 (12-26-18)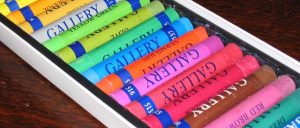 On Marco Island, the Art League of Marco Island Fine Craft Fair also takes place on January 5 & 6. This fair is held at 1010 Winterberry Drive, Marco Island, Florida 34145, which is toward the southern end of the island. Now in its 17th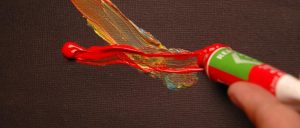 year, this craft fair provides browsers and art enthusiasts with some of the region's best original artwork, including paintings, watercolors, photography and digital art, ceramics, pottery, glass, clothing, jewelry and mixed media work.
__________________________________________________
Make plans to experience ArtFest Fort Myers as a VIP (12-26-18)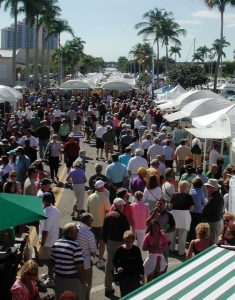 The 2019 edition of ArtFest Fort Myers comes to the River District February 1-3, and you can enjoy the festival as a Very Important Patron for $125 per person.
VIP status entitles you to join fellow Very Important Patrons in the VIP Tent on Friday evening, February 1, for the Opening Night Party, where you'll enjoy delectable culinary delights from some of our area's finest restaurants, great wine and ice-cold beer.
The evening also includes an extraordinary sampling of 65 festival artists and surprise performances.
Not only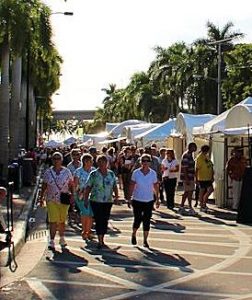 does VIP status entitle you to reserved parking privileges, VIPs can relax in comfort and style in the VIP Club over the course of Festival weekend. This ticket-holder-only retreat right in the center of all the festival action creates a restful break amid your artful shopping. The VIP Club includes breakfast treats, specialty lunch, afternoon snack bar and beverages all day.
"I look forward to this event every year — The arts change life for the better and are so important to our community in Southwest Florida," states Ron Bucher, VIP Club sponsor and Senior Director of Investments at Oppenheimer & Co, Inc. "I am proud to be a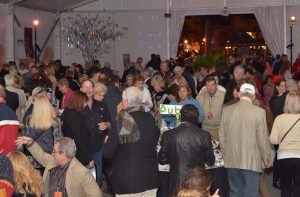 part of this nationally-award-winning art festival."
The ArtFest experience includes work by 200 professional artists from across the country and around the world, the largest high school art exhibit and competition in south Florida, and free interactive art experiences for children of all ages. To join the ArtFest Fort Myers VIP Club, please visit ArtFestFortMyers.com and click on VIP Club button or call 239-768-3602.
____________________________________________
[MERRY CHRISTMAS – NO POSTS ON DECEMBER 24 OR 25.]
National Art Encounter 2018-19 on exhibit at NAA through January 12 (12-23-18)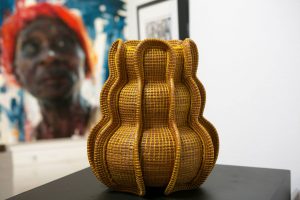 The National Art Encounter 2018-2018 Exhibition is on view now through January 12 at the Naples Art Association.
The Naples Art Association initiated the Art Encounter exhibition program in 1983. It is a contemporary art exhibition featuring 2-dimensional and 3-dimensional artwork by artists residing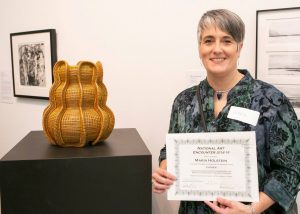 in the United States. The exhibition enables Florida artists to share the spotlight with their peers at the national level. For artists from outside of Florida, the exhibition provides an opportunity to demonstrate success, compete for cash prizes and exhibit in Naples, Florida. In the latter regard, Maria Holstein was selected by jurors Brad Cushman, Jill Deupi and Kirk Ke Wang as Best of Show,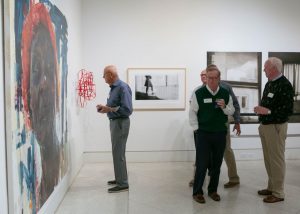 an honor that earned her a $1,000 cash prize.
For more information, please telephone 239-262-6517 or visit http://www.NaplesArt.org.
______________________________________________________________
Meet National Art Encounter 2018-19 juror Professor Kirk De Wang (12-23-18)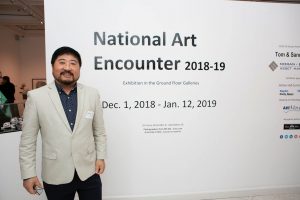 The National Art Encounter 2018-19 exhibition is on view now through January 12 at the Naples Art Association. The show was juried and judged by Jill Deupi, Brad Cushman and Kirk Ke Wang.
Kirk Ke Wang is Professor of Visual Arts at Eckerd College in Saint Petersburg, Florida. He is a painter, sculptor, photographer, mixed-media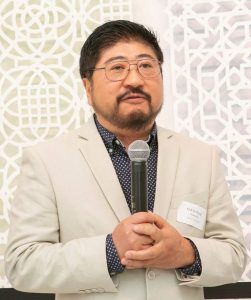 artist and an educational software developer.
He was born in Shanghai, China and received Master of Fine Art degrees from both the Nanjing Normal University in Nanjing, China and the University of South Florida in Tampa.
Mr. Wang travels frequently between China and the United States to promote art, education and culture. He maintains studios in Tampa, New York and Shanghai. In addition to teaching and making art, he led a team of experts and developed a computer learning system for children, which has now been used by over one-thousand schools nationally.
Mr. Wang's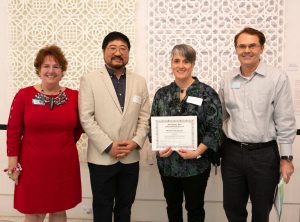 art has been exhibited by museums internationally, nationally and in the Tampa Bay area at venues including the Museum of Modern Art, PS1 in New York and the National Art Museum of China in Beijing. His work has been collected by museums, galleries and private collectors in the United States and Asia. He was awarded the bronze medal by the Cultural Ministry of China, and he is also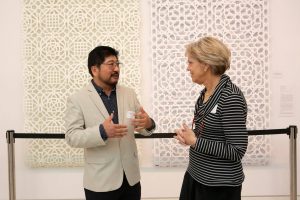 the recipient of numerous grants and foundation awards from institutions including the National Endowment for the Arts, the Freeman Foundation, Ford Foundation, and the Florida Department of State, Division of Cultural Affairs.
_______________________________________________________
Meet National Art Encounter 2018-19 juror Brad Cushman (12-23-18)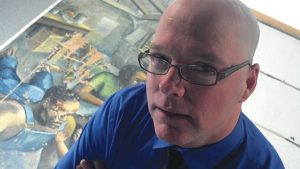 The National Art Encounter 2018-19 exhibition is on view now through January 12 at the Naples Art Association. The show was juried and judged by Jill Deupi, Kirk Ke Wang and Brad Cushman.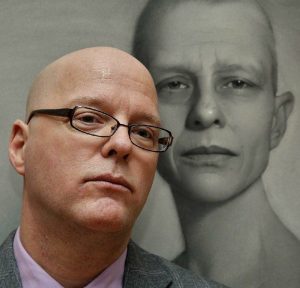 Brad Cushman has been gallery director and curator at the University of Arkansas at Little Rock since 2000. Cushman has curated numerous exhibitions for his own institution as well as others. In 2013, he curated Face to Face: Artist's Self Portraits from the Collection of Jackye and Curtis Finch, Jr. for the Arkansas Art Center. The exhibition traveled to Auburn University in Alabama and the Baker Museum of Art at Artis—Naples.
An award-winning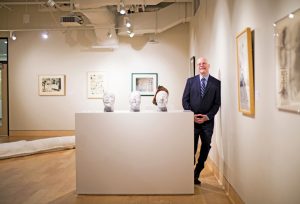 artist himself, Cushman taught art for twelve years at Oklahoma State University before moving to Arkansas. In 1989, Cushman received a grant from the National Endowment for the Humanities to study Postmodernism Theory at the University of Wisconsin in Milwaukee.
Cushman received a Master of Fine Arts degree in Painting from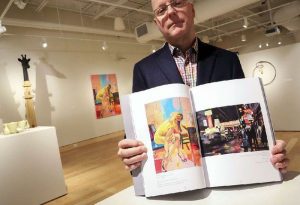 Cranbrook Academy of Art in Bloomfield Hills, Michigan and a Bachelor of Arts degree in Studio Art from Illinois College in Jacksonville. He is the voice of Picture This, featuring audio essays on art and architecture on Little Rock NPR stations and is the host of Inside Art produced by University of Arkansas at Little Rock television.
______________________________________________________
Meet National Art Encounter 2018-19 juror Dr. Jill Deupi (12-23-18)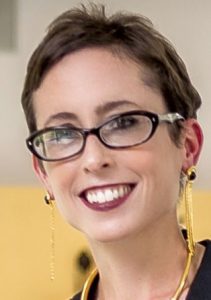 The National Art Encounter 2018-19 exhibition is on view now through January 12 at the Naples Art Association. The show was juried and judged by Brad Cushman, Kirk Ke Wang and Dr. Jill Deupi, the Beaux Arts Director and Chief Curator of the University of Miami's Lowe Art Museum.
Prior to assuming the position in August 2014, Dr. Deupi was Director and Chief Curator of University Museums at Fairfield University, where she was also an Assistant Professor of Art History.
She received her Bachelor of Arts degree from Mount Holyoke College and her Juris Doctor degree from American University's Washington College of Law, graduating summa cum laude.
Dr. Deupi holds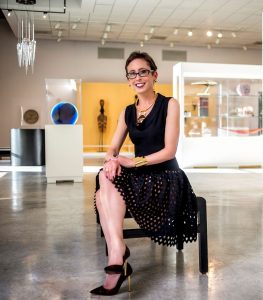 both a Master of Arts degree and Ph.D. in art history from the University of London's Birkbeck College and the University of Virginia, respectively.
A Rome Prize recipient, Dr. Deupi wrote her doctoral dissertation on art and cultural politics in 18th-century Naples. Her prior museum experience includes work at the Royal Academy of Arts, the Art Institute of Chicago, the Snite Museum of Art, the National Gallery (Washington, D.C.), and the Wallace Collection.
Dr. Deupi is a Fellow of both the American Academy in Rome and the Leading Change Institute.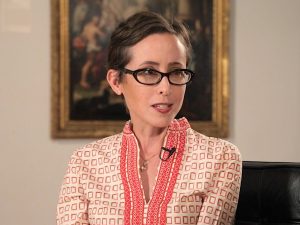 She is also a member of the Association of Art Museum Directors, the American Alliance of Museums, the Association of Academic Museums and Galleries (on whose board she sits), Art Table, the International Women's Forum and the College Art Association (on whose Museum Committee she serves).
________________________________________________________________________
'Morris Herstein: A Fusion of Fotos' at North Collier Regional through January 21 (12-23-18)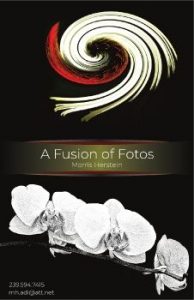 Morris Herstein: A Fusion of Fotos is on view through January 21 in the Exhibition Hall at North Collier Regional Park, located at 15000 Livingston Road in Naples. Presented in this solo exhibition are vivid examples of flowers from his Abstract and Fleur Collections, a never before seen sixteen-foot panorama of Miami's Brickell Ave and Brickell Bay, Havana street scenes as well as delicately executed photographs of Ellis Island and the Palouse region of the Pacific Northwest. Herstein transferred his knowledge of color technology into the art of photography after a successful career as a scientist and product developer with cosmetic giants Revlon and Estee Lauder.
From scientist and cosmetic product developer to photographer, see how Morris transforms one art form into another. 
_______________________________________________________________
Naples Art Association's immigration-themed show opens January 12 (12-23-18)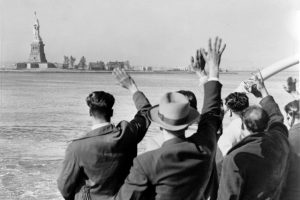 Immigration affects many areas, from work-force demographics to entitlement programs and finances. And as the conscience of society, artists have a lot to share on this important topic. For that reason, the Naples Art Association is bringing Immigration: Does it Matter? to the Collier community January 12 – February 24, 2019. Artists who are interested in participating in this socially-themed show should bring one exhibition ready artwork to Gallery 104 on January 3, 2019 between 10:00 a.m. and 4:00 p.m.
__________________________________________________
NAA's Open Studio Program show opens January 12 (12-23-18)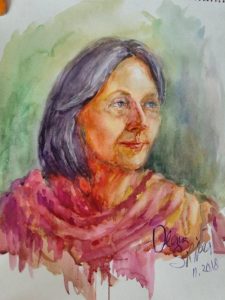 Person to Person: The Naples Art Association's Open Studio Program Exhibition opens January 12. The exhibition showcases work produced by the artists who participate in the NAA Open Studio program.
Olena Skiba facilitates the program, which affords artists an opportunity to work independently in Studio #200. During Wednesday afternoon sessions, a figure model is provided, with artists paying an additional fee for the undraped or clothed model. In addition to scheduling adult models of all ages, Skiba provides props and sets a length of time for each model's pose.
The show will run through February 25, 2019.
___________________________________________________
January NAA exhibition focuses on human trafficking (12-23-18)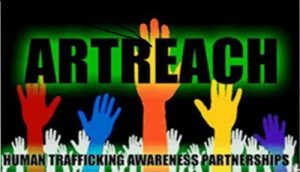 ArtReach's Human Trafficking Awareness Partnerships Exhibition opens at the Naples Art Association on January 19. It features paintings and mixed media artworks produced by Collier County youth as part of Human Trafficking Awareness Partnerships' ArtReach program.
"We want to educate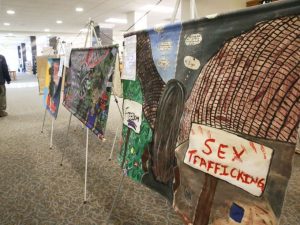 [children] about human trafficking so they can protect themselves, their peers and their family members by understanding how traffickers work and understanding the signs so that they can be alert to it," explains Nola Theiss, who uses art to educate children about human trafficking.
The will be on view in the Frederick O. Watson Gallery through February 2, 2019.
_____________________________________________________________
Anna Rac exhibiting at Naples Art Association January 19-March 2 (12-23-18)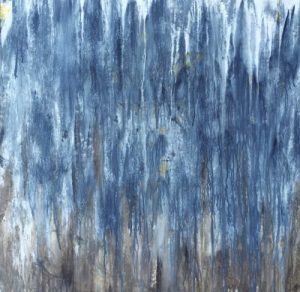 Polish-born Chicago artist Anna Rac is exhibiting work at the Naples Art Association from January 19 through March 2, 2019.
Rac paints primarily with acrylics and oil pastels in her Naples Art District studio/gallery. She is a member of Florida Artists Group, Naples Art District, and the Naples Art Association. Rac's paintings can be found in galleries in Florida and many private collections in the states and abroad.
RAC obtained her bachelor's degree in music and classical piano and a master's degree in business after moving to Chicago in her late teens. In 2007, she retired from a 27-year banking and finance career, and moved to Florida to pursue her passion for fine arts full time.
_____________________________________________
No 3rd Saturday studio and gallery tour today (12-22-18)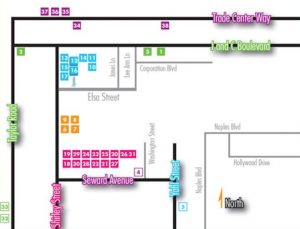 Each month in season, the Naples Art District conducts a studio and gallery tour. It's a rambling, open house affair during which the district's artists invite the public into their working studios and galleries to sample the sights, sounds and smells of the newest and freshest art on display. But December 22 is just three days before Santa's one-night-only, so there'll be no 3rd Saturday Naples Art District Studio & Gallery Tour in December.
___________________________________________________________________
Alliance partnering with Dunbar Festival Committee to celebrate Dr. King (12-22-18)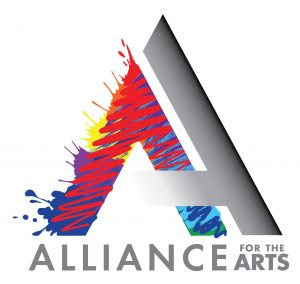 The Alliance for the Arts and Dunbar Festival Committee are partnering to present From Podiums to Pulpits: Activists for Change on January 12 in celebration of Martin Luther King's passion for justice and equality. Highlighting various national and local civil rights activists throughout history who have worked for change, From Podiums to Pulpits features community performers and entertainers who will honor Dr. King's legacy through dance, music and verse.
Production participants include:
The Soleeaters, Dance Troupe
Luna Muni, Violinist
Quality Life Center Performing Arts Students
Derek Lively, Playwright/Equity Actor
Patricia Idlette, Equity Actor
Veronica Barber, Community Press Co-Founder
Keesha Allen, Quality Life Center Performance Arts Director
Bianca Russell, Dancer and Choregrapher
Shaunte Manuel, Vocalist
Rolf Julmisse, High School Actor
Sonya McCarter, Director
From Podiums to Pulpits is part of The Dr. Martin Luther King Jr. Legacy Weekend, which runs from January 12 – 21 and aims to educate the public, inspire new leaders and form partnerships to better our community.
From Podiums to Pulpit begins at 6:00 p.m. and will be held at Dunbar Community School, 1857 High Street, Fort Myers, FL 33916.
For more information, visit. www.facebook.com/dunbarfestivalcommitteeinc.
______________________________________________________
Elf the Musical at Broadway Palm through Christmas Day (12-22-18)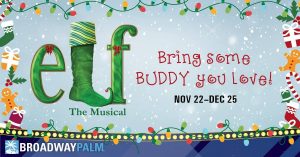 Elf the Musical is on stage at Broadway Palm Dinner Theatre through Christmas Day. Based on the holiday film of the same name, this charming and whimsical musical comedy follows Buddy the Elf in his quest to find his true identity and help New York remember the true meaning of Christmas. Buddy, a young orphan,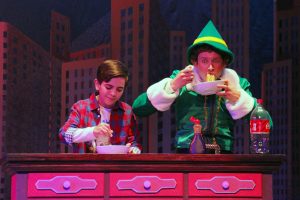 crawls into Santa's bag and winds up in the North Pole where he is raised, unaware that he is human, until his enormous size and poor toy-making abilities cause him to face the truth. With Santa's permission, Buddy embarks on a journey to discover his true identity. This modern day holiday classic is sure to bring out the true spirit of Christmas….after all, the best way to spread Christmas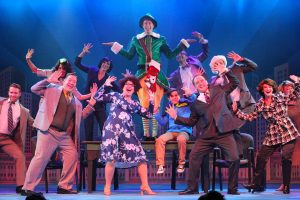 Cheer is singing loud for all to hear!
ELF the Musical is directed by Paul Bernier and choreographed by Amy Marie McCleary. It stars Chris Duir, who was seen as the Scarecrow in Prather Productions' National Tour of The Wizard of Oz and has performed at Broadway Palm as Bert in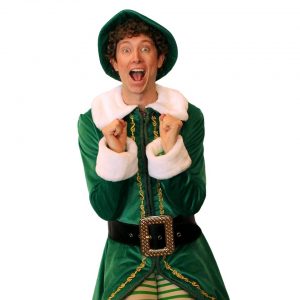 Mary Poppins and as Andy Lee in 42nd Street. In addition, he's performed with Celebrity Cruises and overseas in Macau and Dubai.
Performances are Tuesday through Sunday evenings with selected matinees. Tickets are $45 to $70 with group and children's prices available. Tickets are now on sale and can be reserved by calling (239) 278-4422, visiting BroadwayPalm.com or in person at 1380 Colonial Boulevard in Fort Myers.
Elf the Musical plays now through Christmas Day.
_______________________________________________________
Off Broadway's 'Winter Wonderettes' closes Christmas Day (12-22-18)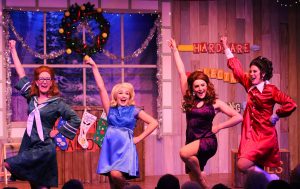 Melissa Whitworth and Sarah Mae Banning headline a cast that includes newcomers Sarah Hinrichsen and Lexie Wolf in Off Broadway Palm's holiday production, Winter Wonderettes, which is playing now through Christmas Day. Whitworth was last seen at Broadway Palm as Grace in Annie and Mary Poppins in the eponymous musical. Banning starred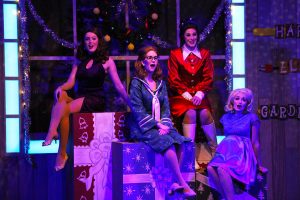 as Roxie Hart in last season's production of Chicago.
Winter Wonderettes is an energetic and glittering holiday revue that's the perfect treat to help you groove into the spirit of the season. Set in 1968, the Marvelous Wonderettes are the entertainers at Harper's Hardware Holiday Party. The girls have their holiday harmonies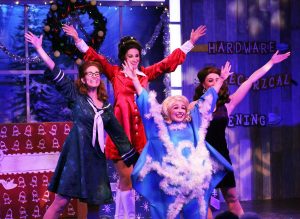 ready and have transformed the hardware store into a winter wonderland. Like every year, Mr. Harper is scheduled to appear as Santa Claus and pass out the employee bonuses, but trouble ensues when "Santa" turns up missing. The girls keep the party going with lots of laughs and fun at every turn and a few lucky audience members get to be part of the excitement!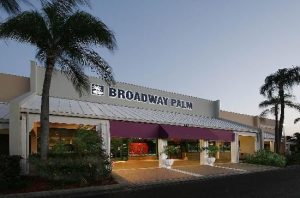 The holiday songs include many favorites such as Santa Baby, Santa Claus is Coming to Town, Jingle Bell Rock, Winter Wonderland and more.
Amy McCleary directs and choreographs the show. McCleary's recent work with Broadway Palm includes Annie, Mamma Mia and Chicago. Her choreography can also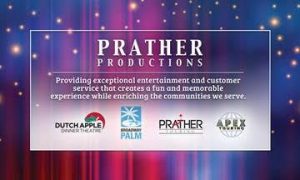 be seen throughout the country in the current national tour of The Wizard of Oz.
Performances are Tuesday through Sunday evenings with selected matinees. Ticket prices range from $39 to $59 with group discounts available for parties of 20 or more. Tickets are now on sale and can be reserved by calling (239) 278-4422, visiting BroadwayPalm.com or in person at 1380 Colonial Boulevard in Fort Myers.
_________________________________________________________
Spotlight on 'Winter Wonderettes' co-star Sarah Mae Banning (12-22-18)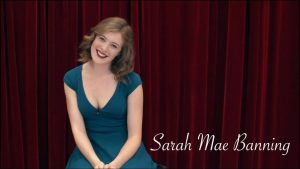 Sarah Mae Banning is a singer, actor and dancer who occasionally performs at the Broadway Palm Dinner Theatre and associated Off-Broadway Palm.
She is best known locally for her portrayal of Roxie Hart in Broadway Palm's production of Chicago. Some of Sarah Mae's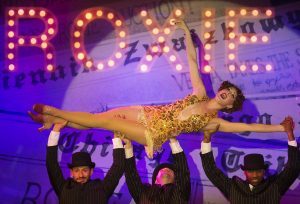 other acting credits include Cindy Lou in Winter Wonderettes, Marty in Grease, Millie in Thoroughly Modern Mille, Ariel in The Little Mermaid, Amber von Tussle in Hairspray, Pauline in Saturday Night Fever, Minnie in West Side Story and Mrs. Pinkerton in the national tour of Pinkalicious as well as Mrs. Clancy in the national tour of Fancy Nancy: Spendiferious Christmas.
Here's the rest of Ms. Banning's profile.
________________________________________________________
Spotlight on 'Winter Wonderettes' co-star Melissa Whitworth (12-22-18)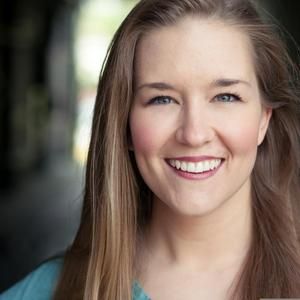 Melissa Whitworth is a Florida-based actor, singer and director.
In the former capacity, Whitworth most often performs with Mad Cow Theatre in Orlando, Broadway Palm Theatre in Fort Myers, and at the Universal Studios Orlando Resort. Her stage credits include [in reverse chronological order] Winter Wonderettes (for Off Broadway Palm Dinner Theatre), Grace Farrell in Annie (for Broadway Palm Dinner Theatre, 2018), Henrietta Leavitt in Silent Sky (for Mad Cow Theatre in Orlando, 2018), Vera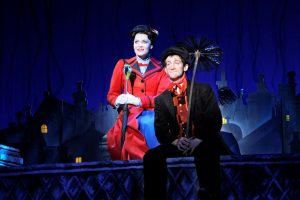 in Odd Couple: Female Version (Off-Broadway Palm, 2017), Mary Poppins in the Disney musical of the same name (for Broadway Palm Dinner Theatre, 2017), Olga in Chekhov's Three Sisters (for Mad Cow Theatre, Orlando, 2017), Karol in Another Night Before Christmas (for Off Broadway Palm, 2016), Thomas Jefferson in 1776 (presented with an all-female cast by Mad Cow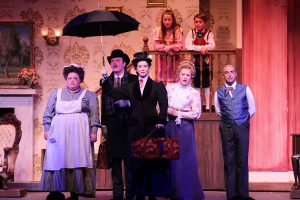 Theatre in Orlando, 2016), Cindy in SUDS: The Musical (for Show Palace Dinner Theatre, Hudson, FL, 2015), Elizabeth in Young Frankenstein (for Entracte Theatrix , Delray, FL, 2015) and Princess Fiona in Shrek (for Theatre Winter Haven). Regional credits include How I Learned to Drive (as L'il Bit) and The Next Fairy Tale (as Glinda). Melissa also appeared in The Music Man, South Pacific and Anything Goes.
The rest of Melissa Whitworth's profile is here.
_____________________________________________________
Staged Readings return to Moe Auditorium on January 11 (12-22-18)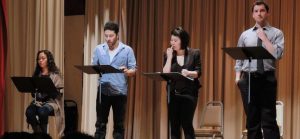 The Center for Performing Arts' will host another evening of staged readings in the Moe Auditorium & Film Center on Friday, January 11 beginning at 7:30 p.m.
Featuring poignant selections of written works carefully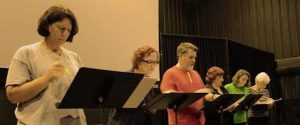 selected to enthrall and amuse, staged readings come from short stories, essays, plays, speeches, the inside of fortune cookies or anywhere else CFABS feels the written word might be made more impactful as read by local thespians.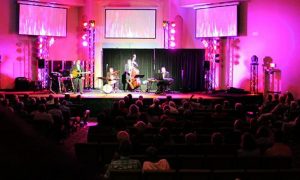 Each staged reading is a unique, powerful, funny and thought-provoking evening of entertainment as actors take on different roles.
Watch the transformative power of acting as directors and actors introduce all of us to works that may illuminate our mainstage work or introduce us to future programming possibilities. After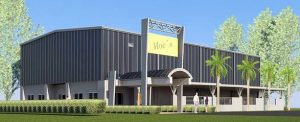 readings, you're invited to meet the cast and discuss the play with the director and actors. This lively and informative discussion brings new insight to the art of theater.
___________________________________________________
Submissions for 'Stage It!' 3 open through January 20 (12-22-18)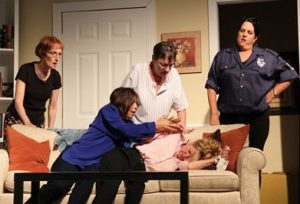 The Center for Performing Arts Bonita Springs is now accepting submissions for its next STAGE IT! 10-MINUTE PLAYS challenge. The deadline for submissions is January 20, 2019. Interested playwrights may submit up to three 10-minute plays. The submission fee for the first entry is $15 and $10 for each additional entry up to three. Plays should be in generally-accepted script format and must be emailed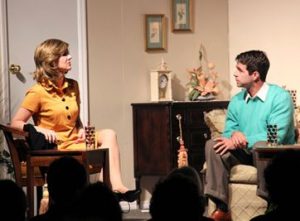 to StageIt@artsbonita.org or mailed to the Center for Performing Arts, 10150 Bonita Beach Road, Bonita Springs, FL 34135, c/o: STAGE IT.
Submissions will be reviewed by at least two theatre professionals on a blind jury basis (so do not place your name on the script itself). The judges' critique forms will be available to the playwrights after the competition, by request.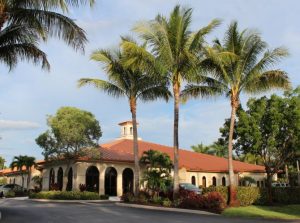 Ten plays will be selected for live performances at the Moe Auditorium and Film Center on the campus of the Center for the Performing Arts, and will be published by the Centers for the Arts Bonita Springs in their third collection of STAGE IT! Ten-Minute Plays. The Center will most likely invite more plays for publication in the book as well as future performances in its Funny Shorts LIVE! shows that are featured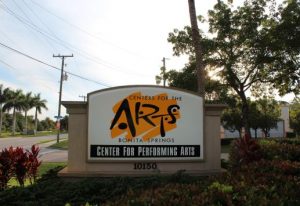 three times a year. Set, lighting and sound requirements should be minimal as the Center for Performing Arts does not have a limitless production budget and will cut for cost.
An "Audience Favorite" will be named following the performances, with the winner receiving a $100 cash prize.
For additional information, please email stageit@artsbonita.org or call 239-495-8989.
For information on last year's Stage It! Ten-Minute Play Festival and Book Release, read here.
_______________________________________________________
'Improv Tonight' returns to Moe Auditorium on February 8 (12-22-18)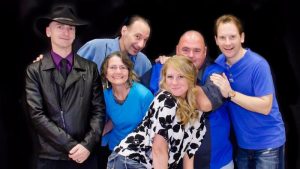 Join CFABS for some of Southwest Florida's best improvisational comedy on Friday, December 14.
Bonita City Improv will perform musical improv, games and scenes that include suggestions provided by the audience. Every show is different with special guests always popping in from nationally-touring improv groups. Be as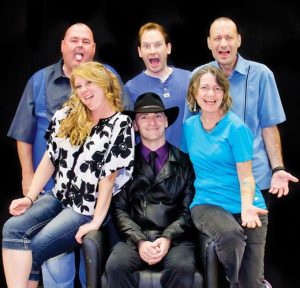 involved in the show as you'd like – whether you're just setting a scene with your suggestions or you're on stage as a player.
The fun starts at 8:00 p.m. at the Center for Performing Arts – Moe Auditorium & Film Center, 10150 Bonita Beach Road.
Adult Tickets are $13.50 for members and $15 for non-members. Beer and wine is available for purchase.
________________________________________________________
Florida Rep's 'Tenderly' a loving salute to Rosemary Clooney (12-22-18)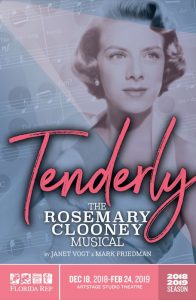 Tenderly: The Rosemary Clooney Musical opened yesterday at Florida Repertory Theatre following four nearly-sold-out preview performances December 18-20. The show reunites regional theater and New York veteran Susan Haefner and frequent Florida Rep guest artist Michael Marotta. The duo originated their roles in the 2014 world-premiere production at the Cincinnati Playhouse in the Park.
Tenderly looks back at Clooney's modest childhood in Maysville, Kentucky and follows her rise to Hollywood and recording stardom before the advent of rock 'n' roll and a battle with depression and addiction threatened her career. Clooney's signature songs are woven in and out of the story, as audiences learn about her professional successes as well as her struggles –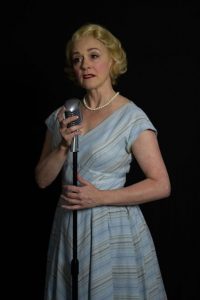 and cheer for her triumphant comeback. With over 20 of her most beloved hits, the score is itself a salute to the golden age of music, and features all the songs that made Rosemary famous, like Hey There, Sisters, Botch-a-Me, Mambo Italiano, and of course, Tenderly.
"This musical is a wonderful tribute to one of the most recognizable voices of the 20th Century, and we are so pleased to have the original cast with us here in Southwest Florida," states Artistic Director Greg Longenhagen. "Many people don't know Rosemary's life story, which touched so many lives, and this musical shows us what a strong woman she was. She sang some of the most beloved music that defined the 1940s and 1950s,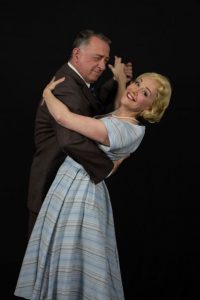 and hers is a story of courage and resilience that audiences will love."
Janet Yates Vogt and Mark Friedman teamed up to write the musical, which is a personal and poignant portrait of the woman whose unparalleled talent and unbridled personality made her a legend!
Tenderly marks Haefner's Florida Rep debut. Marotta takes on multiple roles in the production, including Bing Crosby, José Ferrer, Frank Sinatra, Clooney's psychiatrist, and even her mother and sister, Betty. New York-based, Marotta appears in the role for the 6th time with this production and was seen most recently in Florida Rep's Cabaret last March.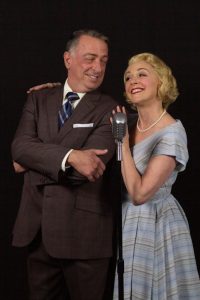 Also making her Florida Rep debut is Director Eleanor Holdridge, who's worked at major regional companies across the country and holds an MFA in directing from Yale. In addition to her extensive work as a director, Holdridge is Head of Directing at Catholic University of America's Department of Drama.
Musical Director Victoria Casella (Florida Rep's Night and Day and Spelling Bee) and Choreographer MK Lawson (Florida Rep debut) join Holdridge to lead an expert creative team, including Resident Set Designer Jordan Moore (Florida Rep's Damascus), Costume Designer Charlene Gross (Florida Rep's Night and Day), Ensemble Lighting Designer Todd O. Wren (Florida Rep's How the Other Half Loves), Sound Designer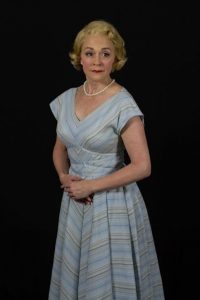 Katie Lowe (Florida Rep's Damascus), and Ensemble Stage Manager Amy Massari (Florida Rep's Becoming Dr. Ruth).
The show runs through February 24. Tickets, which are available online at www.FloridaRep.org and through the box office at 239-332-4488, are priced at $55 for regular performances and $35 for discounted previews. Performances are Tuesday through Thursday at 7:00 p.m., Friday and Saturday at 8:00 p.m. and 2:00 p.m. on Thursday, Saturday and Sunday. There are no performances on Christmas Eve or Christmas Day.
New this season, Florida Rep's parking lot will open 2 hours before each performance and offers guests limited free parking across the street from the Arcade Theatre.
______________________________________________________________________
Lab's 'Every Christmas Story' 3-actor mash-up closes today with 2pm matinee (12-22-18)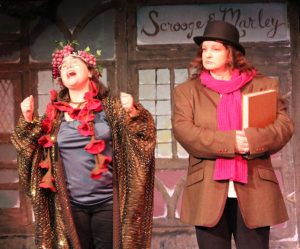 Lab Theater's classically irreverent 3-actor holiday mash-up, Every Christmas Story Ever Told (And Then Some), closes with a 2:00 p.m. matinee today. It's your absolute last chance to watch Kayleigh O'Connell, Dave Chesebro and Heather McLemore Johnson take beloved stories and traditions from around the world and turn them upside-down in this family-friendly show. So take a break from shopping and head to Lab Theater.
For more, here's Art Southwest Florida's review.
_____________________________________________________________________
Spotlight on 'Every Christmas Story Ever Told' actor Dave Matthew Chesebro (12-22-18)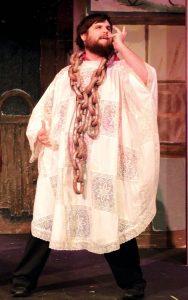 Dave Matthew Chesebro is an actor and aspiring playwright.
Dave's acting credits include It's Only a Play, in which he synchronously played the part of playwright Peter Austin, The Musical Comedy Murders of the 1940s and a lovesick chef by the name of Gaston in Michael Hollinger's one-act farcical tragicomedy An Empty Plate in the Café du Grand Boeuf. Dave has also played Mr. Mushnik in Little House of Horrors and has worked on a number of other productions in set construction and props management.
The rest of Dave's profile is here.
________________________________________________________________
Spotlight on 'Every Christmas Story Ever Told' actor Kayleigh O'Connell (12-22-18)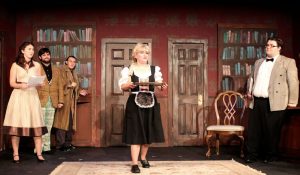 Kayleigh O'Connell is an aspiring actor who is currently majoring in theatre studies at Florida SouthWestern State College.
Among her acting credits are the Musical Comedy Murders of the 1940s, condescending cousin Chick Boyle in Crimes of the Heart, and Elvira in the campy cult classic, Whatever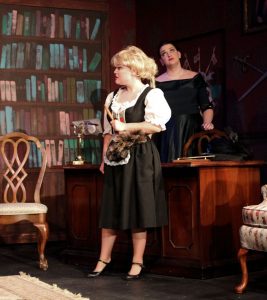 Happened to Baby Jane – a Parody of the Horror.
In Baby Jane, Kayleigh enjoyed many memorable show-stopping scenes. There was an early sequence, for example, in which Elvira arrives for work and proceeds to square off around the living room divan with Baby Jane Paso-Doble-style to the strains of the theme from The Good, The Bad and the Ugly. Even better, though, was the one in which she reacts rather strongly to some suggestive language Baby Jane writes on a manila envelope. It was not quite as suggestive as Meg Ryan's When Harry Met Sally fake orgasm scene ….
_________________________________________________________________
Spotlight on 'Every Christmas Story' actor Heather McLemore Johnson (12-22-18)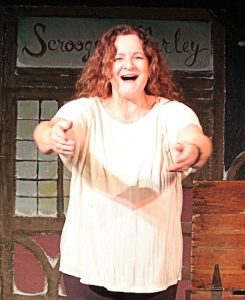 Heather McLemore Johnson is a recent theatrical transplant from Starkville, Mississippi. After arriving in Southwest Florida, Heather made her Lab Theater debut as the dip-spittin' sheriff in Hush Up Sweet Charlotte, followed by multiple sidesplitting roles in Every Christmas Story Ever Told (and Then Some). She also recently participated in Lab Theater's 24-Hour Playwriting Project, directing Candice Sanzari's Critics' Choice winner Thanksgiving is for Nutters.
In addition to her work at The Lab, Heather portrayed Mrs. Idabelle Firestone in a production for the Uncommon Friends Foundation Gala.
_______________________________________________________
Lab Theater producing best new rock musical in generation (12-22-18)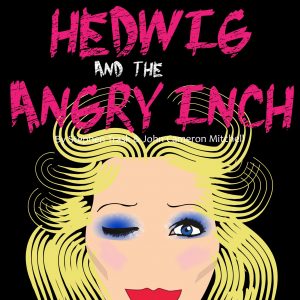 The four-time Tony Award winner Hedwig and the Angry Inch by Stephen Trask & John Cameron Mitchell opens January 18th at The Laboratory Theater of Florida.
As the name connotes, the play follows Hedwig, a boy born in East Berlin prior to the fall of the Wall. He meets an American G.I. by the name of Luther Robinson, who proposes marriage. But there's one small glitch. In order for the couple's marriage to be recognized by the military and immigration authorities, they must be a male-female couple. Desperate to escape East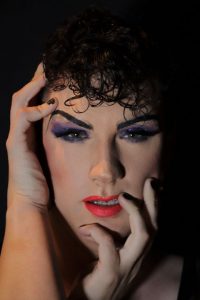 Germany, Hedwig undergoes a sex change operation. But the procedure is botched, leaving Hedwig with a dysfunctional one-inch mound of flesh between his legs – the proverbial and eponymous "angry inch."
The couple settle in Junction City, Kansas, but Luther leaves Hedwig for a man – coincidentally on the same day the Berlin Wall comes tumbling down and East Germans pour freely into the West. Ah, but life goes on. Hedwig meets, befriends and mentors a young boy named Tommy, but he too ditches Hedwig, stealing the songs that he and Hedwig wrote while they were still together. Because of the songs, Tommy becomes a wildly successful rock star, thereby adding insult to injury.
Read here for the rest of his advance.
And you will find play dates, times and tick info here.
___________________________________________________________
PJ McCready takes on role of Hedwig in Lab's upcoming musical (12-22-18)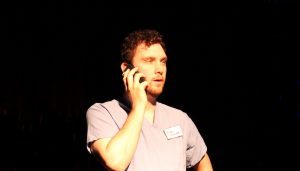 PJ McCready will be tackling the ambitious role of rock singer Hedwig Robinson in Lab Theater's upcoming musical Hedwig and the Angry Inch. For more on McCready, read here.
_____________________________________________________
Paul Graffy directing 'Hedwig and the Angry Inch' for Lab (12-22-18)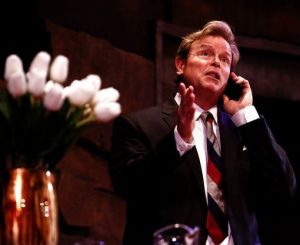 The four-time Tony Award winner Hedwig and the Angry Inch by Stephen Trask & John Cameron Mitchell opens January 18th at The Laboratory Theater of Florida. Paul Graffy directs. Graffy directed Les Liaisons Dangereuses for The Naples Players in 2014 and Steel Magnolias for The Naples Players in 2013. He's directed at other places as well, including at Juilliard while he was a student there. To see all of Paul's theater credits, read here.
______________________________________________________________________
Only two more performances of TNP's production of 'White Christmas' remain (12-22-18)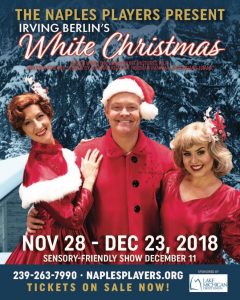 There's just two performances remaining of The Naples Players' production of Irving Berlin's White Christmas. Tina Maroni portrays Judy's devoted sister Betty Haynes, with fan favorite James Little as Bob Wallace and newcomer Jimmy Flannery as Phil Davis.
The musical is based on the beloved and timeless film of the same name, and features the Irving Berlin classics White Christmas and Blue Skies. The story revolves around two WWII buddies with a successful song-and-dance act who follow two beautiful singing sisters en route to a Christmas gig in a Vermont lodge, which just happens to be owned by their former army commander.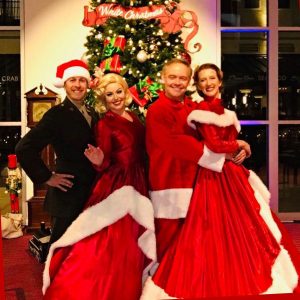 Stage veteran Paul Graffy plays General Waverly, Alyssia Pellegrini is his daughter, Susan, and Naples favorite Debi Guthery plays Martha Watson. Amanda Telebrco and Lisa Kuchinski play the Oxydol girls, Rita and Rhonda.
Scott Davis plays Ralph Sheldrake and last season's favorite Jerry Rannow is Ezekiel/Mr. Snoring. The ensemble includes KidzAct graduates Gaby Biagi, Abby Ciabaton, Frankie Federico, Elizabeth Fincher, Jeremy Giovinazzo, Weifta Jean, Jack Norkeliunas, Lila Prince, Hunter Reum, Eileen Reynolds,
Thomas Richardson, Brooke Rosenbluth, Megan Ruhl and Eifta Jean.
Sample received rave reviews for her portrayal of Roxie Hart in The Naples Players production of Chicago this summer.
Go here for the rest of this advance.
And read here for play dates and ticket information.
_______________________________________________________________________
Stage vet Paul Graffy plays General Thomas Waverly in TNP's 'White Christmas' (12-22-18)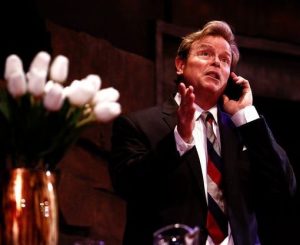 Stage veteran Paul Graffy plays Major General Thomas Waverly in The Naples Players' production of Irving Berlin's White Christmas. Dean Jagger played the general in the eponymous movie starring Bing Crosby and Danny Kaye. If you're not familiar with Graffy's stage work here in Southwest Florida, then read here to see the impressive resume of this Naples thespian.
_______________________________________________________________
Lisa Kuchinski plays Oxidol girl Rhonda in TNP's 'White Christmas" (12-22-18)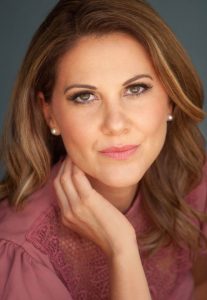 Cultural Park Theater Marquee Outstanding Featured Actress Lisa Kuchinski plays Oxidol girl Rhonda in The Naples Players' production of Irving Berlin's White Christmas. The perky Cape Coral actor couldn't be more perfect for the part. But don't expect Lisa to have an answer when Doris asks Ms. Rhonda, "Well how do you like that? Not so much as a 'kiss my foot' or 'have an apple.'" She's still finding her place in Southwest Florida's active community theater. For more on Lisa, read here.
___________________________________________
TNP's 'Comedy Nights' returns December 29 (12-22-18)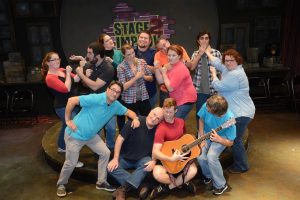 The next installment of The Naples Players' popular monthly Comedy Night is Saturday, December 29. Offering Southwest Florida's best family friendly comedy, Comedy Night @ TNP is a family-friendly evening of laughs, games, songs and scenes that include suggestions provided by the audience.
Each month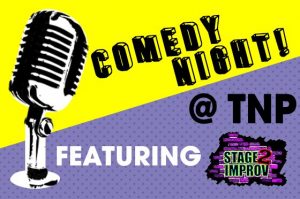 features a different theme and includes special guest comedians and improv groups. This month's theme is "Block Party!" and will involve special musical appearances by Lin Hart, Kylie Campbell, Kat Ebaugh, and "Chariot" featuring Amy and Jesse Hughes as well as Stage 2 Improv's zany brand of comedy.
Michael Santos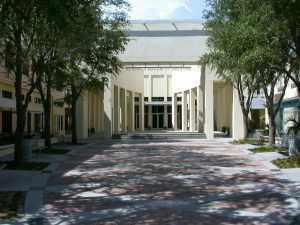 hosts Comedy Nights @ TNP. Santos is TNP's Technical Director and Co-Founder of Stage 2 Improv, a Naples-based improvisational theatre group that performs scenes, games and songs that are created spontaneously. Made up of local actors (many who perform in TNP productions), the troupe from Stage 2 Improv utilizes information given by the audience to build the show. Every scene and game is driven by suggestions from the audience.
"We are lucky enough to have such talented artists in this community and utilize them in our shows," says Santos. "Come see what we have in store next!"
Tickets for TNP's Comedy Nights are $20 for adults and $10 for students and educators and are available online at naplesplayers.org or by contacting The Naples Players Box Office at (239)263-7990. Tickets can also be purchased at the Box Office, which is open two hours before show time.
________________________________________________________
'Don't Dress for Dinner' opens in Blackburn Hall January 16 (12-22-18)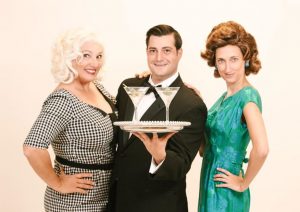 The Naples Players' production of Don't Dress for Dinner takes the stage in Blackburn Hall January 16 through February 10. Directed by TNP's Associate Artistic Director Jessica Walck (Kalamazoo, June & Jason's Survival Guide to Divorce), the play features seasoned TNP actor James Duggan (Maple & Vine), local actor/director Brett Marston, Rachel Ewy, Rachel Borwein, Lori Grandson and Daniel Ospina.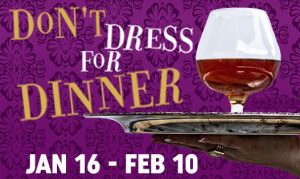 Don't Dress for Dinner is a clever and rollicking comedy written by French playwright Marc Camoletti (Boeing-Boeing). Here's the plot: Bernard plans a romantic weekend rendez vous with his saucy mistress, complete with a gourmet caterer and an alibi courtesy of his friend, Robert. But when Bernard's wife learns that Robert will be visiting for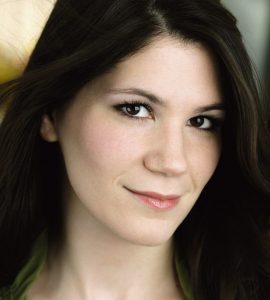 the weekend, she decides to stay in town for a surprise tryst of her own—setting the stage for a collision course of assumed identities and outrageous infidelities. The cook is Suzette, the lover is Suzanne, the friend is bewildered, the wife is suspicious, the husband is losing his mind, and everyone is guaranteed a good time at this hilarious romp through the French countryside.
"It is all in the timing; the absolutely ridiculous situation they find themselves in, and how they realistically have to wiggle themselves out of it without getting caught," says Walck. "And, the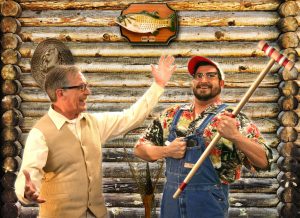 audience gets to witness the insanity unfold!"
"The challenge is you have to be in complete unison, its truly an ensemble piece of work," adds Duggan, who teamed with Marston to give a brilliantly dynamic comedic performance in TNP's production of The Foreigner. "It's so quick—if one of us falls, we all fall."
Rachel Ewy plays Jacqueline.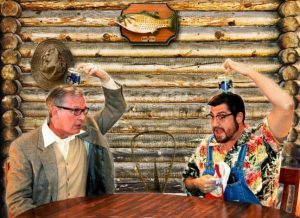 She was previously seen as Belle in TNP's Beauty & the Beast and has performed at TNP since a young age. Ewy also recently directed ETC Readers Theatre's Making God Laugh.
The role of Suzette is played by Rachel Borwein, who was seen last season as Petruchio in Taming of the Shrew. Rachel also performs with local theatre troupe The Studio Players.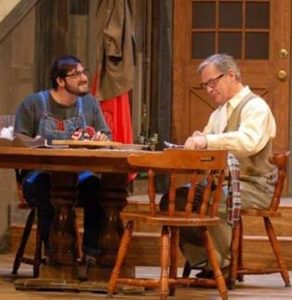 Lori Grandon is celebrating her TNP mainstage debut in the role of Suzanne. She has participated in ETC Readers Theatre and has also performed in The Vagina Monologues benefiting Project Help.
Daniel Ospina plays George and is a newcomer who is excited to begin his journey onstage with The Naples Players.
Don't Dress for Dinner runs January 16 – February 10, 2019 in Blackburn Hall at The Naples Players at Sugden Theatre at 701 5thAvenue South in Naples.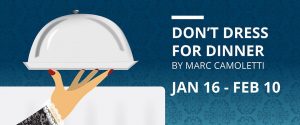 There is a Red Carpet Opening Night event on January 16, 2019 at 6:00 p.m. before the show which features Red Carpet partners Riptide Brewery, Emillions Art, Fairways Wine Vault, Spice & Tea Exchange of Naples, Neubek Photographers NeuBoothPhoto

Booth and live music. The production is s sponsored by Gulf Coast International Properties.
Tickets are $40 and are available for purchase online at www.NaplesPlayers.org or by contacting the Box Office at (239) 263-7990.
______________________________________________________________
TNP ETC Readers presenting 'Evening of New Plays' on January 20 (12-22-18)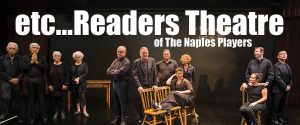 The Naples Players (TNP) ETC Readers Theatre Program will present "An Evening of New Plays" at 7:00 p.m. on Sunday, January 20 in the Tobye Studio Theater.
"An Evening of New Plays" is an experimental showcase of four
original works, which the ETC Volunteer Committee selected through their annual new plays competition to be read aloud onstage in the Tobye Studio Theatre. The new plays to be presented are
The Honeylocust Tree written by Marc Simon and directed by Erin Laughlin;
The Name Game written by Cerin Holes and directed by Jamie Lynn Bucci;
Intermission written by Ed Belling and directed by Judith Gangi Santos; and
Stopping By written by Carole Fenstermacher and directed by Jim Corsica.
Tickets for "An Evening of New Plays" are $10 and available online at www.naplesplayers.org or by contacting The Naples Players Box Office at (239) 263-7990.
___________________________________________________________________
Francis, Hardcastle, Garnett and Kimball to star in TNP's 'Marjorie Prime' (12-22-18)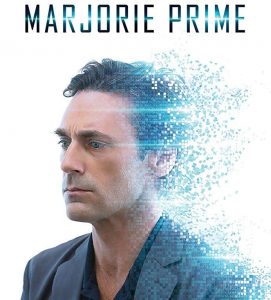 Jordan Harrison's Marjorie Prime opens at The Naples Players on February 6. Clever and captivating, this Pulitzer Prize-winning play explores the mysteries of human identity and the limits – if any – of what technology can replace.
TNP Executive Artistic Director Bryce Anderson directs a cast that features Kay Francis as Marjorie, Kenneth Hardcastle as her husband, Walter, Debi Garnett (Kalamazoo) plays her daughter, Tess, with Kevin Kimball in the role of Tess' husband, Jon.
Among the

questions the play poses is the connection between memory and family dynamics. For example, if technology offered you the chance to speak with your lost loved ones, would you take it? And if given the chance, what would you choose to remember and what would you choose to forget?
Sponsored by Naples Audiology, the creative team for this production includes Scenic Design by Alyssa LeBlanc, Sound Design by Bradley Van Houten, Lighting Design by Chris Riley, Sound Design by Bradley Van Houten, Costume Design by Dot Auchmoody and Stage Management by Kenzie Currie.
Marjorie Prime runs February 6 through March 3 in the Tobye Studio Theatre at The Naples Players at Sugden Theatre, 701 5th Avenue South in Naples. Tickets are $40 and are available for purchase online at www.NaplesPlayers.org or by contacting the Box Office at (239) 263-7990.
______________________________________________________________________
Vanagas, Coccari and Campbell headlining TNP's 'Midsummer Night's Dream' (12-22-18)

Mark Vanagas, Alisa Marie Coccari and Titania Kylie Campbell headline the cast of The Naples Players' upcoming production of William Shakespeare's A Midsummer Night's Dream. Directed by John McKerrow, A Midsummer Night's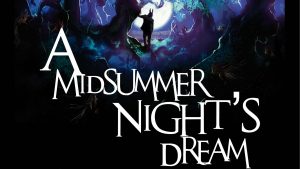 Dream will be performed free on the Baker Stage as part of TNP's continuing effort to provide accessible Shakespeare to the community. Audience members are invited to bring lawn chairs and picnic s to enjoy Shakespeare under the trees and stars in the Sugden Plaza. The show will run Saturdays and Sundays, February 16 – March 10, 2019.
Shakespeare wrote A Midsummer Night's Dream in 1595-1596. It is the mischievous and light comedy consisting of four plots, interconnected by the wedding celebration of Theseus, the Duke of Athens, and the Amazon Queen, Hippolyta. The classic story is about order and chaos, reality and appearance, and love and marriage.
In modern tradition, the cast of ten actors will play multiple roles:
Mark Vanagas as Thesus and Oberon
Alisa Marie Coccari as Hipployta and Titania
Kylie Campbell as Puck, Egeus, Snout and Moon
Kacey Canas plays Hermia
Jennifer Valiente is Helena and Mustardseed
Zachary Pachol is Lysander
Ty Bolen plays Demetrius, Snug and Lion
David Whalley is Bottom and Pyramus
Robert Ball is Peter Quince, Prologue, Wall and Cobweb
Shelley Gothard plays Flute, Thisbe and Peaseblossom.
A Midsummer's Night Dream is sponsored by Neapolitan Family Magazine. The production's Scenic Designer is Mike Santos with assistance by Megan Macker. Costume Design is by Mark Vanagas, Lighting Design by Chris Riley, and Sound Design by Bradley Van Houten and Grey Conderman. Lisa Nuccio will serve as Stage Manager.
As the show is free to the public, no ticket reservations are required to attend. But audience members are encouraged to arrive early with lawn chairs and picnic blankets.
Now celebrating its 65th season, The Naples Players Sugden Community Theatre is Naples' oldest theater and is a vital part of the exciting experience of Downtown Naples. The Naples Players continually seeks to enrich, educate, and entertain the community through a superior theater experience. TNP is inspiring passion for the performing arts through life-long opportunities to participate in vibrant theatrical experiences.
__________________________________________________________________