Actors, artists, filmmakers and events in the news July 1-7, 2020
Grouped under headings that include art openings, film, outdoor art fairs and festivals and theater are advances, announcements and articles about the actors, artists, filmmakers and events making news in Southwest Florida this week:
1     ACTORS
Post COVID interviews you may have missed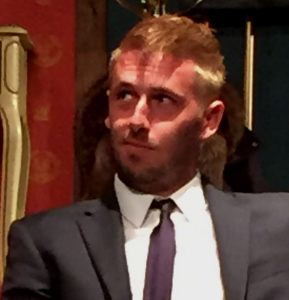 Here are links to stories written on various local actors since the COVID-19 shut-down began:
_____________________________
Other interviews:  oldies but goodies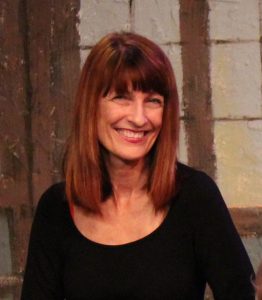 Here are some other interviews that Southwest Florida's stage actors have given over the years:
__________________________
2     ARTISTS
According to a U.S. Census Bureau Small Business Pulse Survey, two-thirds of the nation's artists are now unemployed, as jobs in the "Arts, Entertainment & Recreation" sector have shrunk by 54.5%.
Acevedo introducing new work at Davis Art Center solo show 'Introspection'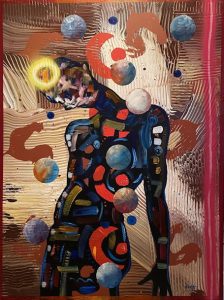 David Acevedo has new work to exhibit! Exploring new and past mediums, Introspection contains paintings created in the last year that use human interactions, experiences and perceptions as inspiration. This solo show opens to the public on Friday, July 3, 2020 in the Grand Atrium of the Sidney Berne Davis Art Center in conjunction with the return of Fort Myers Art Walk.
The general opening reception starts at 6:00 p.m., but guests have the opportunity for a more intimate, social distancing-conscious reception by reserving for one of three VIP parties hosted by the artist. Reservations are accepted on the artist's website at acevedostudio.com.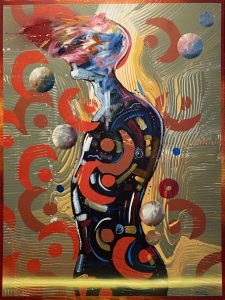 With the launching of a new website and the Introspection exhibition, Acevedo has reinvented and restructured his artistic approach. His new pieces evidence stronger subject matter and presence; his composition and symbolism are more focused and relevant to his environment. Taking the combination of mediums to a higher level of expertise, his new work incorporates silkscreen printing, spray acrylic paint and stencils with traditional acrylic painting on large scale canvases. The larger size of the pieces in this collection is also a change in the artist's production.
A 24-page full color limited edition catalog will be available for sale during the opening reception on July 3 and available online on the artist's website following the reception.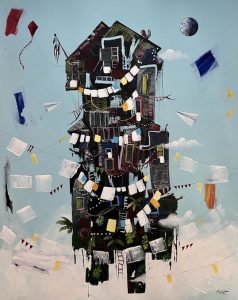 Acevedo arrived in Southwest Florida in 2000, quickly immersing himself in the art scene of Fort Myers and surrounding cities by collaborating in a multitude of projects, including co-founding Fort Myers Art Walk, the Union Artist Studios and the very popular DAAS CO-OP Art Gallery. He was awarded an Angel of the Arts award in 2009 and a FACE Award in 2016. He is also the recipient of two City of Fort Myers Individual Artist Grants. Throughout his career, he has supported, sponsored and promoted other local artists, some of whom got their first exhibition at one of Acevedo's venues. The artist has been featured in several publications, both locally and internationally, and has exhibited his work in Europe and Asia.
The Sidney Berne Davis Art Center is located at 2301 First Street, Fort Myers, FL 33901. Regular exhibition hours are 9:00 a.m. to 5:00 p.m. Monday through Friday. More information about the venue is available at sbdac.com. Additional information about David Acevedo is available at acevedostudio.com.
______________________________________________________________________
Winter Park's Cornell Fine Arts Museum to exhibit Jansen's first U.S. museum solo show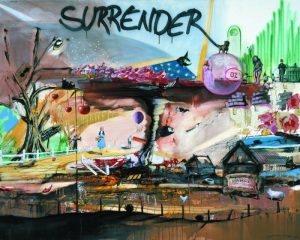 The Cornell Fine Arts Museum is exhibiting a solo show of work by Marcus Jansen September 18, 2020 through January 3, 2021. Titled E Pluribus Unum, the exhibition represents the first ever solo museum exhibition of Jansen's work in the United States.
This exhibition will focus on works Jansen created in the last 15 years and will be comprised of both large scale paintings and a selection of works on paper (among them a select number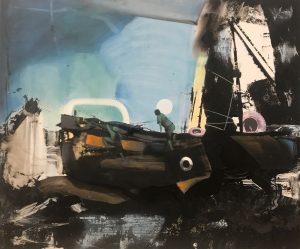 of new pieces on view for the first time) that examine Jansen's visual explorations of structures of power and the struggle to grapple with the nuanced reality of our time. The exhibition is being organized by the Cornell Fine Arts Museum in collaboration with the artist and will be accompanied by an illustrated catalogue.
While E Pluribus Unum may represent Jansen's first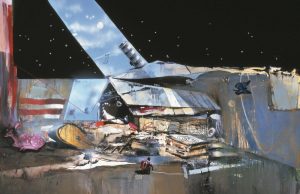 solo museum show in the United States, the Bronx/Fort Myers artist has enjoyed a number of solo shows abroad, including shows at La Triennale di Milano Museum in Milan and the Museum Zitadelle  in Berlin, and he participated in the 12th International Print and Drawing Biennial in Taiwan at the National Taiwan Museum of Fine Art. Works by Jansen are in collections of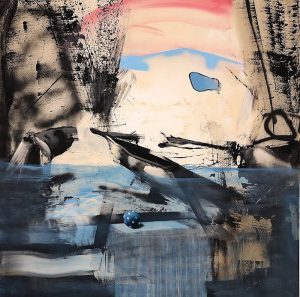 the Moscow Museum of Modern Art (MMOMA), The University of Michigan Museum of Art, The New Britain Museum of American Art, The Kemper Museum of Contemporary Art, The National Taiwan Museum of Fine Art, The Housatonic Museum of Art and the Smithsonian Institution in Washington D.C.
Jansen is known for powerful, monumental canvases that address poignant social and political themes. Through the use of an arresting visual language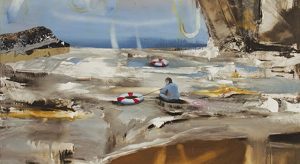 characterized by colorful and expressive brushwork, and references to contemporary and historical issues, Jansen invites viewers to engage in a reflection about the human condition. Jansen continues to explore surveillance and social divides in society and will place his iconic 2010 piece Obscure Line Between Fact and Fiction (3rd photo) to the museum for the show.
_______________________________________________
3       FILMMAKERS
Recent interviews by and articles about filmmakers with ties to Fort Myers
Here are the links to recent interviews by and articles about filmmakers who have ties to Fort Myers:
Spotlight on film actor, writer and producer Theresa Ireland
Filmmaker Theresa Ireland 'Hungry' to have you see her new short
Marilyn came to Ireland, and life's been sweet ever since
Filmmaker Jordan Axelrod cultivating the uncontrollable
Spotlight on TGIM guest and filmmaker Jordan Axelrod
Erin Beute investing now for future outcome
Erin Beute taking 'Bird's Eye' from short to feature
______________________
Other filmmaker interviews
Here are some other interview-based articles posted on Art Southwest Florida since COVID-19's onset:
_____________________________
4     ART SHOWS AND EXHIBITIONS
Southwest Florida's museums, galleries and art centers are beginning to re-open as Florida and its individual counties move into Phase 2 of Governor Ron DeSantis' reopening plan. Large venues such as movie theaters, concert halls, arcades, playhouses and presumably museums, galleries and art centers are nevertheless subject to certain requirements, including (1) groups are limited to 10 or fewer people with six feet of space maintained between each party and the overall limitation restricting social gatherings to no more than 50 people; (2) regular cleaning and disinfecting is required; (3) owners are encouraged to conduct health screenings of employees; and (4) masks are recommended for both patrons and staff. In the meantime, some of Southwest Florida's museums, galleries and art centers are producing shows, and this online option may continue beyond reopening.
'Frida's Flowers' finally ready to bloom in July at DAAS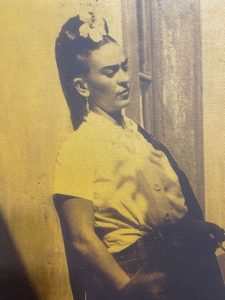 A few months ago, DAAS CO-OP Gallery issued a challenge to area artists to create artworks inspired by iconic surrealist painter Frida Kahlo. The work submitted was going to be exhibited in April, but then the COVID-19 wash-out intervened. Well, that was then and this is now. The April Showers, Firda's Flowers Invitational Exhibition will finally open on Friday, July 3 in conjunction with Fort Myers Art Walk.
"I do not know or fully understand my connection to this woman and how I feel when I contemplate her paintings," says David Acevedo, for whom Kahlo was not only an incredible inspiration, but an idol. "She persevered through the heartaches, ailments and so many other circumstances,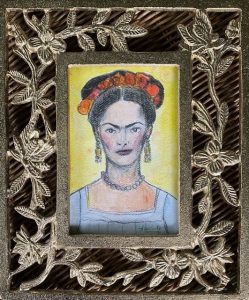 but never gave up. She was resilient and always found a way to continue painting and that, I think, it's very much how I am. Frida lives in my heart and that is why we wanted to dedicate this exhibition to her."
July 3 promises to be a busy night for Acevedo. Not only does he have work in April Showers, Frida's Flowers. He is also presenting a major solo exhibition at the Sydney Berne Davis Art Center in on the same night.
A social distancing-conscious after-party event will follow at 9:30 p.m. in the outdoor bar space nestled between DAAS CO-OP and Thrifty Garden at the Butterfly Estates.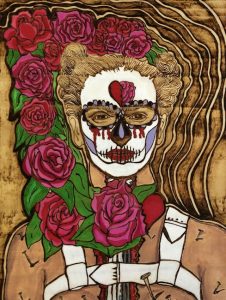 Christened Atala Wine & Beer Bar, this space provides a nature-inspired experience among the butterflies and flowers abundant around the complex. The Atala Wine & Beer Bar is a collaborative project between the shops and a great alternative to the hustle and buzzle of other parts of downtown Fort Myers.
DAAS CO-OP is located at 1815 Fowler Street, Unit 3, in Fort Myers, FL 33901. Temporary business hours are from 10:00 a.m. to 3:00 p.m. on Friday to Sunday. More information about gallery and/or how to become a member can be found at daascoop.com or by calling 239-590-8645.
______________________
5      THEATER
Southwest Florida's theaters remain closed to the public. However, they may begin reopening now that the State has moved into Phase 2 of Governor Ron DeSantis' reopening plan. In the meantime, many of Southwest Florida's community theater companies continue to produce virtual readings and shows, and this online option may continue beyond reopening.
SoDis producing virtual reading of 'Storm in a Teacup' on July 7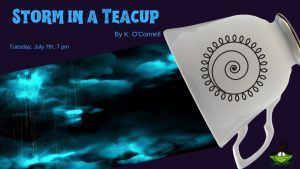 Lab Theater's SoDis Theater returns Tuesday, July 7 for a reading of Storm in a Teacup, a new play by Louise Wigglesworth Excellence in Playwriting Competition runner-up K. O'Connell. Soaked in whimsy and wonder, this fantasy piece is a story of self-compassion and coming of age at any age.
O'Connell's play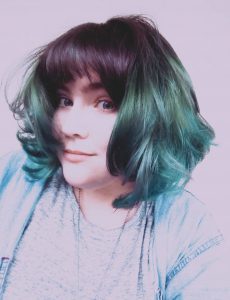 follows a young witch by the name of Otterly Tadpole as she leaves her childhood lily pad in West Pondlings for an apprenticeship in the Wastelands. Under the wary eyes of her mentors, she trips hat-first into chaos and confusion, struggling to master her magic and herself. Will the Tadpole ever find her feet on dry land or is she designed to become the worst witch in all of witchdom?
Storm in a Teacup features Imani Lee Williams as Mother, Suzanne Davies as the Crone and Amanda Collins as Otterly Tadpole. Madelaine Weymouth directs, and also reads the stage directions. Video production is provided by Sisk Media, LLC.
So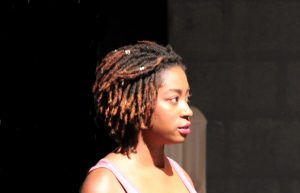 join SoDis Theater at 7:00 p.m. on Tuesday, July 7 for the virtual reading of Storm in a Teacup. A single-use digital pass for this event is $5. Season 12 pass holders will be emailed a coupon code to allow access to this whimsical reading.
___________________________________________________
TNP KidzAct producing Kate Hamill's Pride & Prejudice virtually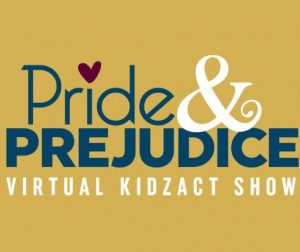 The Naples Players is doing a virtual production of Kate Hamill's Pride & Prejudice July 9 – 11 only.
Pride and Prejudice is a fun, modern version of Jane Austen's classic novel involving manners, courtship and relationships. Finding a husband is hardly Elizabeth Bennet's most urgent priority. But with four sisters, an overzealous match-making mother, and a string of unsuitable suitors, it's difficult to escape the subject. When the independent-minded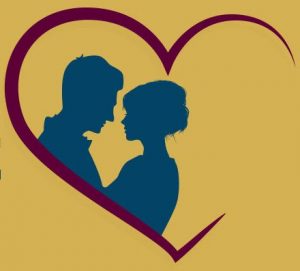 Elizabeth meets the handsome but enigmatic Mr. Darcy, all feelings of attraction are muted by his pride and her prejudice. As their worlds keep colliding, their attraction increases. But they first must overcome their own weaknesses and many other obstacles before the most famous courtship in history can begin.
Pride & Prejudice is presented by the young artists of The Naples Players' KidzAct Program. Ticket Buyers will be emailed a link to view the performance. Get Tickets by Clicking Here.
_____________________________________________________
Broadway Palm 'Sound of Music' reopening postponed until July 8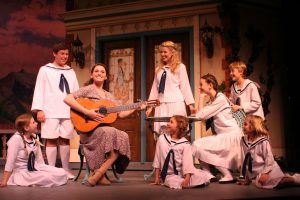 Broadway Palm's planned re-opening on June 24 with The Sound of Music has been postponed until Wednesday, July 8. The decision was necessitated by the current trend of rising COVID-19 numbers, which hit a record high of 5,511 positive cases on Tuesday, June 24, followed by 5,502 more positive cases on Wednesday, June 25.
The theater had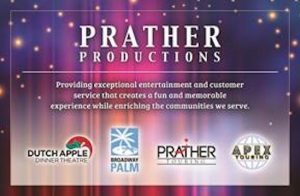 anticipated operating at 50% capacity with appropriately spaced private tables in order to facilitate social distancing throughout the theater. However, these and rigorous sanitation measures were deemed insufficient to protect guests, staff and performers in light of the surge in new cases and hospitalizations being experienced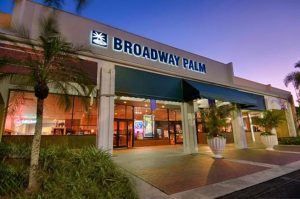 currently in Southwest Florida and throughout the rest of the state.
"The theatre is pleased to report that they have no confirmed cases of COVID-19 among their staff or actors," stated Broadway Palm in its press release announcing the postponement. "And although they safely completed a soft reopening earlier this month and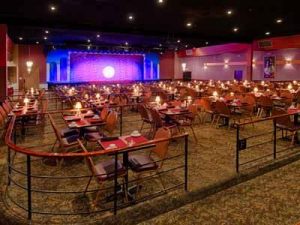 entertained 1,458 audience members over a three week period, they believe it is in the best interest of the community to postpone the official reopening until the daily trend line of new cases decreases."
That soft reopening involved the comedy Love, Sex and the IRS, which played through June 21 at a reduced capacity of just 25%.
While the opening of The Sound of Music has been delayed until July 8, there are no plans at present to extend the run, which will close August 8, 2020. All ticket holders for the cancelled performances of The Sound of Music will be contacted and rescheduled for future performances. Assuming that it is safe to reopen as planned on July 8, performances will take place Wednesday through Sunday evenings with selected matinees. Tickets are $48 to $73 with group discounts available. There is a summer special and tickets for anyone 18 and under are just $20 for the meal and the show! Tickets are now on sale and can be reserved by calling (239) 278-4422, visiting BroadwayPalm.com or in person at 1380 Colonial Boulevard in Fort Myers.
The Sound Of Music is based on the book The Story of the Trapp Family Singers and the 1965 film starring Julie Andrews. This Rodgers and Hammerstein musical has touched the hearts of audiences around the world for decades. Follow Maria, the high-spirited, aspiring nun who is sent from her convent to be the governess to seven unruly children of a strict father, Captain von Trapp. The children eventually come to like Maria and she finds herself falling in love with the captain. The timeless score includes Do-Re-Mi, My Favorite Things, Climb Every Mountain, Sixteen Going on Seventeen, Edelweiss and The Sound of Music.
The Sound of Music plays June 25 through August 8, 2020.
_______________________________________________
6     FILM & FILM FESTIVALS
Centers for the Arts restarts Films for Film Lovers series

The Centers for the Arts Bonita Springs has restarted its Films for Film Lovers series featuring award-winning foreign and independent films. Film for Film Lovers takes place every Monday night in the Moe Auditorium at the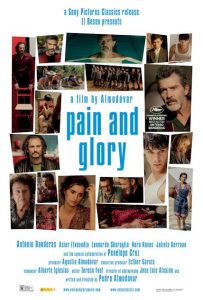 Center for Performing Arts at 10150 Bonita Beach Road. Doors open at 6:30 p.m., with screening beginning promptly at 7:00. Following the film, audience members have the opportunity to join a lively film discussion led by the Film Society Chairman and a Film Society Member. Tickets are just $10, and wine, beer and concessions are also available.
This month's films are:
July 06:    Pain and Glory, R, Spain, drama;
July 13:     Three Identical Strangers, PG-13, USA, documentary;
July 20:    Revenge, R, France, action/horror/thriller; and
July 27:    Isle of Dogs, PG-13, Germany/USA, animation/adventure/comedy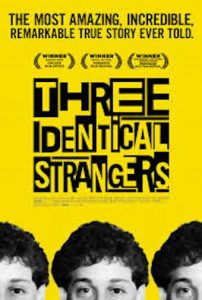 The Centers diligently works to ensure the health and safety of our patrons and artists by closely following CDC, State of Florida and Health Department guidelines at this and all performances. Based on current conditions, The Centers ask that all attendees wear masks and practice safe, social distancing in our lobbies and auditoriums for their protection and that of other guests. Staff will provide assistance at check-in regarding seating.
The Moe Auditorium & Film Center is The Center's charming, 200-seat black-box theater. The interior of the auditorium is cloaked in black, making it a great location to lose yourself in a film. The auditorium is handicap accessible, and wheel-chair seating can be accommodated. The auditorium is also wired to integrate with current hearing aid technology, allowing hearing-aid users to patch directly into the feed from the sound board.
_____________________________________________________
Dates announced for Fort Myers Beach International Film Festival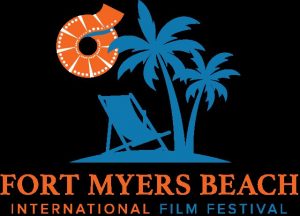 The Fort Myers Beach Film Festival will be back for its 14th year from September 22-27. With events for all ages, this five-day event attracts independent film fans, filmmakers, and distributors to the beaches of Fort Myers Beach. Attendees come from all over the world to exchange ideas, make new contacts, and enjoy some compelling and interesting films encompassing a wide range of tastes. Th festival screens at the Beach Theater, 6425 Estero Blvd. Fort Myers Beach, Florida 33931.