Actors, artists, filmmakers and events in the news July 15-21, 2020
Grouped under headings that include art openings, film, outdoor art fairs and festivals and theater are advances, announcements and articles about the actors, artists, filmmakers and events making news in Southwest Florida this week:
1     ACTORS
Post COVID interviews you may have missed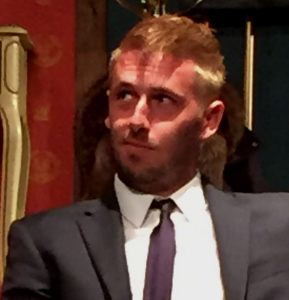 Here are links to stories written on various local actors since the COVID-19 shut-down began:
_____________________________
Other interviews:  oldies but goodies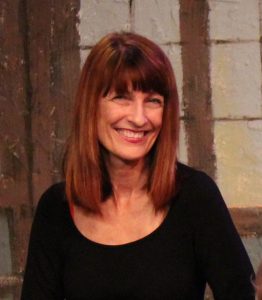 Here are some other interviews that Southwest Florida's stage actors have given over the years:
__________________________
2     ARTISTS
According to a U.S. Census Bureau Small Business Pulse Survey, two-thirds of the nation's artists are now unemployed, as jobs in the "Arts, Entertainment & Recreation" sector have shrunk by 54.5%.
Acevedo introduces new work at Davis Art Center solo show 'Introspection'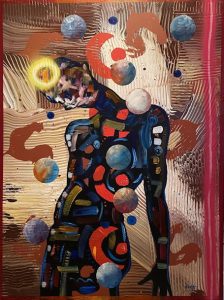 David Acevedo is exhibiting new work! Exploring new and past mediums, Introspection contains paintings created in the last year that use human interactions, experiences and perceptions as inspiration. This solo show is on view now through July 31 in the Grand Atrium of the Sidney Berne Davis Art Center.
With the launching of a new website and the Introspection exhibition, Acevedo has reinvented and restructured his artistic approach. His new pieces evidence stronger subject matter and presence; his composition and symbolism are more focused and relevant to his environment. Taking the combination of mediums to a higher level of expertise, his new 
work incorporates silkscreen printing, spray acrylic paint and stencils with traditional acrylic painting on large scale canvases. The larger size of the pieces in this collection is also a change in the artist's production.
A 24-page full color limited edition catalog is available online on the artist's website.
Acevedo arrived in Southwest Florida in 2000, quickly immersing himself in the art scene of Fort Myers and surrounding cities by collaborating in a multitude of projects, including co-founding Fort Myers Art Walk, the Union Artist Studios and the very popular DAAS CO-OP Art Gallery.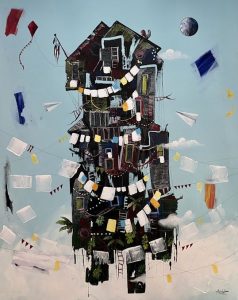 He was awarded an Angel of the Arts award in 2009 and a FACE Award in 2016. He is also the recipient of two City of Fort Myers Individual Artist Grants. Throughout his career, he has supported, sponsored and promoted other local artists, some of whom got their first exhibition at one of Acevedo's venues. The artist has been featured in several publications, both locally and internationally, and has exhibited his work in Europe and Asia.
The Sidney Berne Davis Art Center is located at 2301 First Street, Fort Myers, FL 33901. More information about the venue is available at sbdac.com. Call 239-332-1933 for hours. Additional information about David Acevedo is available at acevedostudio.com.
___________________________________________________
'Those Damn Cocks' nostalgic, therapeutic and damn popular too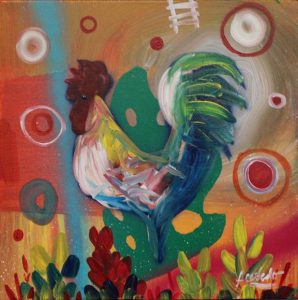 In his current solo show in the grand atrium of the Sidney & Berne Davis Art Center artist David Acevedo introduces three new series. One of them is titled Those Damn Cocks. Individually and collectively, they're an intriguing amalgamation of representative imagery juxtaposed against both a foreground and background of abstract and pop symbolism such as fat concentric circles, spirals, orbs and ladders. The color palette vacillates from vibrant to subtle, from fiery, sensual reds, orange and yellows to calming and meditative violets and blues.
Go here for the rest of this review.
_______________________________________________________________________
Winter Park's Cornell Fine Arts Museum to exhibit Jansen's first U.S. museum solo show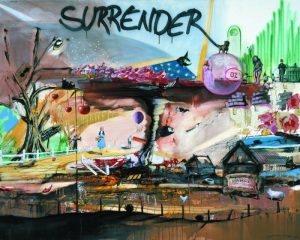 The Cornell Fine Arts Museum is exhibiting a solo show of work by Marcus Jansen September 18, 2020 through January 3, 2021. Titled E Pluribus Unum, the exhibition represents the first ever solo museum exhibition of Jansen's work in the United States.
This exhibition will focus on works Jansen created in the last 15 years and will be comprised of both large scale paintings and a selection of works on paper (among them a select number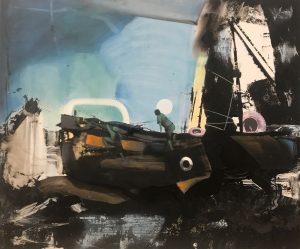 of new pieces on view for the first time) that examine Jansen's visual explorations of structures of power and the struggle to grapple with the nuanced reality of our time. The exhibition is being organized by the Cornell Fine Arts Museum in collaboration with the artist and will be accompanied by an illustrated catalogue.
While E Pluribus Unum may represent Jansen's first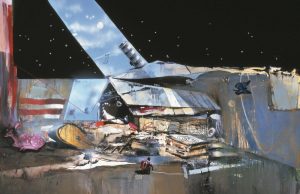 solo museum show in the United States, the Bronx/Fort Myers artist has enjoyed a number of solo shows abroad, including shows at La Triennale di Milano Museum in Milan and the Museum Zitadelle  in Berlin, and he participated in the 12th International Print and Drawing Biennial in Taiwan at the National Taiwan Museum of Fine Art. Works by Jansen are in collections of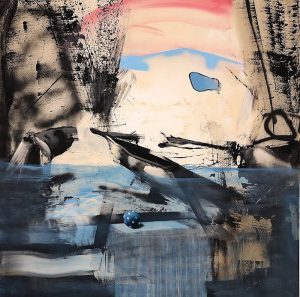 the Moscow Museum of Modern Art (MMOMA), The University of Michigan Museum of Art, The New Britain Museum of American Art, The Kemper Museum of Contemporary Art, The National Taiwan Museum of Fine Art, The Housatonic Museum of Art and the Smithsonian Institution in Washington D.C.
Jansen is known for powerful, monumental canvases that address poignant social and political themes. Through the use of an arresting visual language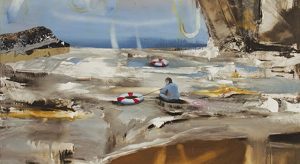 characterized by colorful and expressive brushwork, and references to contemporary and historical issues, Jansen invites viewers to engage in a reflection about the human condition. Jansen continues to explore surveillance and social divides in society and will place his iconic 2010 piece Obscure Line Between Fact and Fiction (3rd photo) to the museum for the show.
_______________________
3       FILMMAKERS
Recent interviews by and articles about filmmakers with ties to Fort Myers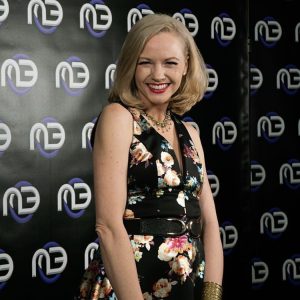 Here are the links to recent interviews by and articles about filmmakers who have ties to Fort Myers:
______________________
Other filmmaker interviews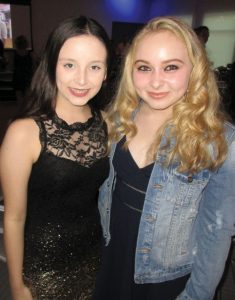 Here are some other interview-based articles posted on Art Southwest Florida since COVID-19's onset:
_____________________________
4     ART SHOWS AND EXHIBITIONS
'Pain, Process and Promise' on view now at Alliance for the Arts
Pain, Process and Promise is on exhibition at the Alliance for the Arts through August 20 with limited gallery and gift shop hours. Featuring pieces created by artists working in a wide variety of media, the show seeks to process the multilayered issues facing our society and culture through the medium or art.
Exhibiting artists include Jeff Abbott, Cesar Aguilera, Robert Allen, Coleen Baggot, Kimberly Beckler, C.Kay Best, Katherine Boren, Cath Branwood, Mila Bridger, Annette Brown, Andy Browne, Barbara Carr, Donna Chase, Diane Chernow, Carol Coates, Maria Collier, Patricia Collins, Patrick Conolly, Elodie Cotton,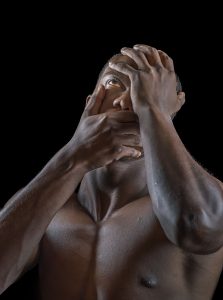 Michael Danley, Rosemary Fineberg, Judith Fletcher, Marian Fuller, Denis Gaston, Geoffrey Hamel, Lily Hatchett, Sharon Isern, Krista and Leo Johnson, Rose Jung, Steve Kalb, Kenneth Lamers, Jill Lindsay, Ray Lyle, Bruce MacKechnie, Helen Mcwilliams, Kellen Beck Mills, Ronald Nowicki, Julie Obney, Tara O'Neill, Chris Owens, Katrina Parker, Caren Pearson, Michael Pinckney, Barbara Piontek, Joel Ralls, Gregory Read, Myra Roberts, Sherry Rohl, Thomas Roth, Eric Rucket, Paula Rucket, Lydia Rupinski, Ellen Sayet, Dale Smith, Grayson Stoff, Patricia Anderson Turner, Jennifer Unwin, Joy Williams, Christina Wyatt, Pat Zalisko and Amanda Zirzow.
The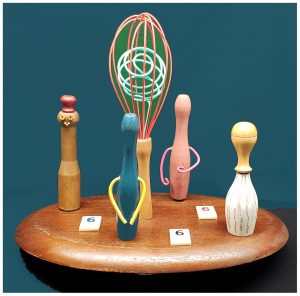 Alliance is hosting a series of free, online artist talks in conjunction with the show. They'll take place at 6:00 p.m. on July 14, July 28 and August 11. These behind-the-scenes looks offer unique insight into each artists' inspiration, process and the context behind the work. Be part of the conversation, express your thoughts and ideas or simply sit back and enjoy the discussion of what art means to us as individuals and as a society. Pre-registration is required at ArtInLee.org/ArtistTalk.
While gallery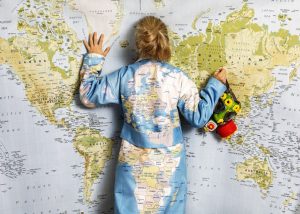 admission and scheduled artists' talks are free, a $5 suggested donation sustains the future of arts in southwest Florida.
Beginning July 10, Alliance gallery and gift shop hours are Monday, Wednesday and Friday from 10:00 a.m. to 4:00 p.m. and Saturdays from 9:00 a.m. 1:00 p.m. or by appointment by contacting gallery director Ehren Gerhard at exhibitions@artinlee.org.
For more information about the exhibit, visit ArtInLee.org/Process or call 239-939-2787. For details on the Alliance's current programs and precautions, please visit ArtInLee.org/Covid-19.
____________________________
'Frida's Flowers' blooming at DAAS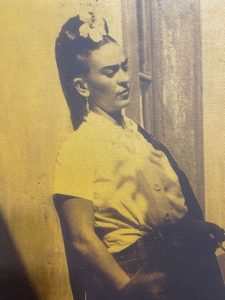 A few months ago, DAAS CO-OP Gallery issued a challenge to area artists to create artworks inspired by iconic surrealist painter Frida Kahlo. The work submitted was going to be exhibited in April, but then the COVID-19 wash-out intervened. Well, that was then and this is now. The April Showers, Frida's Flowers Invitational Exhibition finally opened on July 3 and is on view now at DAAS CO-OP.
"I do not know or fully understand my connection to this woman and how I feel when I contemplate her paintings," says David Acevedo, for whom Kahlo was not only an incredible inspiration, but an idol. "She persevered through the heartaches, ailments and so many other circumstances,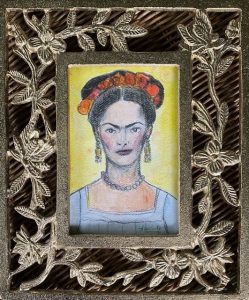 but never gave up. She was resilient and always found a way to continue painting and that, I think, it's very much how I am. Frida lives in my heart and that is why we wanted to dedicate this exhibition to her."
DAAS CO-OP is located at 1815 Fowler Street, Unit 3, in Fort Myers, FL 33901. Temporary business hours are from 10:00 a.m. to 3:00 p.m. on Friday to Sunday. More information about gallery and/or how to become a member can be found at daascoop.com or by calling 239-590-8645.
______________________
5      THEATER
Southwest Florida's theaters remain closed to the public. However, they may begin reopening now that the State has moved into Phase 2 of Governor Ron DeSantis' reopening plan. In the meantime, many of Southwest Florida's community theater companies continue to produce virtual readings and shows, and this online option may continue beyond reopening.
Broadway Palm set to open 2020-21 season with Dean Martin Variety Hour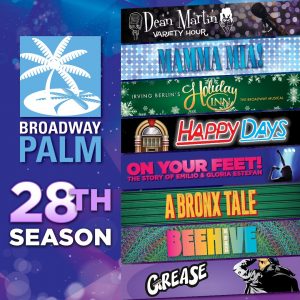 Broadway Palm has announced that it will open its 2020-2021 main stage season on August 20 with the Dean Martin Variety Hour. Written by Broadway Palm's own Victor Legarreta and featuring Dean Martin Impersonator Seth Abrahms, it is a throwback to the old Dean Martin Variety Show. Featuring great music, hilarious comedic skits and more, you just never know who is going to knock on the front door of Dino's place next.  This production is sure to have you singing and laughing the night away!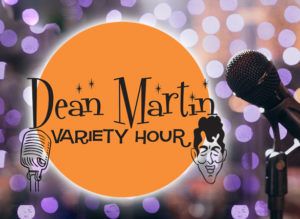 The Dean Martin Variety Hour is the first of eight main stage productions, five Off Broadway shows and five concerts. Individual tickets are on sale now. Show prices range from $48 to $73 with group and children's prices available. Performances are Tuesday through Sunday evenings (no Tuesday evening performances May through October) with selected matinees. For more information visit BroadwayPalm.com, call (239) 278-4422 or stop by the box office at 1380 Colonial Boulevard in Fort Myers.
_________________________________________________________
Studio Players reopening with 'Walter Cronkite is Dead' on September 4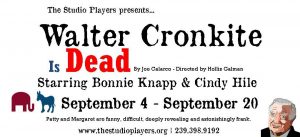 The Studio Players is planning to resume live performances on September 4 – assuming, of course, that theaters have opened and remained open by then. The Players plan to reopen with Joe Calarco's Walter Cronkite is Dead. Directed by Hollis Galman, the show will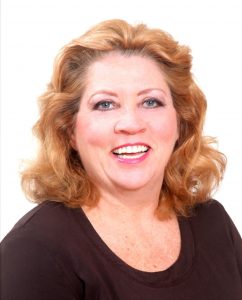 star Bonnie Knapp and Cindy Hile as Patty and Margaret, two "funny, difficult, deeply revealing and astonishingly frank" women.
"As you know, our venue at the Golden Gate Community Center's Joan Jenks Auditorium is a very large open space which will allow us to be able to social distant very easily," states Scott Lilly. "We are ready to set up our chairs following the social distancing guidelines [in effect at that time]."
Disposable masks, gloves and hand sanitizer will be provided if needed."
The Golden Gate Community Center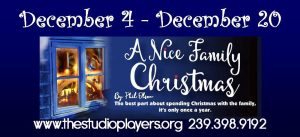 will also take extra steps to provide a safe place once the facility is back open.
Walter Cronkite is Dead will run through September 20.
The rest of The Studio Players'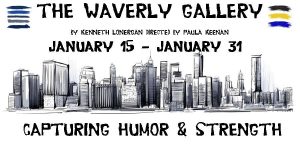 2020-2021 schedule is:
A Nice Family Christmas by Phil Olson – December 4-20, 2020;
The Waverly Gallery by Kenneth Lonergan – January 15-31, 2021; and
On Golden Pond by Ernest Thompson – March 12-April 14, 2021.
For more information about the theater or Walter Cronkite is Dead, visit www.thestudioplayers.org or telephone 239-398-9192.
_______________________________________
Players Circle targeting an October 20 re-opening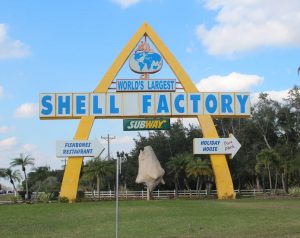 Players Circle Theatre is planning to reopen on October 20, 2020 with a season that includes Ho! Ho! Ho! The Christmas Show, Curious Incident Of The Dog In the Night-Time and Miracle On South Division Street, three shows that never made it to the stage this past season, plus two exciting new shows soon to be announced.
The theater company's first season encountered permit problems, delays and  the Coronavirus shut-down, but with its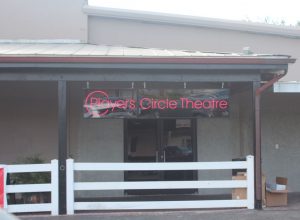 certificate of occupancy in hand and hundreds of thousands of dollars worth of lights, risers, comfortable seats, curtains, computers and box office software, Players Circle anticipates a glitch-free second season.
"We are rebuilding our website and will let you know when www.playerscircle.org and our box office 239 800-9232 will be ready to take orders," reports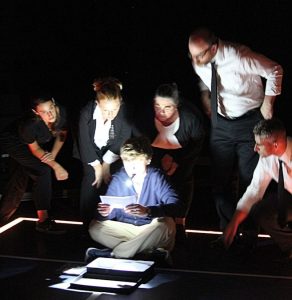 Robert Cacioppo. "Donations of any kind, large or small, will be greatly appreciated until we get up in full swing."
And Players Theatre has more treats in store than its theatrical productions. In between shows, there will be evenings of stand-up comedy and improv, musical cabaret, flamenco, opera, country music, jazz, one person shows and burlesque. Va Va Voom! It's going to be very exciting. Also, extremely reasonably priced dinner theatre packages will be available.
_______________________________
6     FILM & FILM FESTIVALS
Remaining films for this month's Centers for the Arts Films for Film Lovers series

The Centers for the Arts Bonita Springs has restarted its Films for Film Lovers series featuring award-winning foreign and independent films. Film for Film Lovers takes place every Monday night in the Moe Auditorium at the Center for Performing Arts at 10150 Bonita Beach Road. Doors open at 6:30 p.m., with screening beginning promptly at 7:00. Following the film, audience members have the opportunity to join a lively film discussion led by the Film Society Chairman and a Film Society Member. Tickets are just $10, and wine, beer and concessions are also available.
This month's remaining films are:
July 20:    Revenge, R, France, action/horror/thriller; and
July 27:    Isle of Dogs, PG-13, Germany/USA, animation/adventure/comedy
The Centers diligently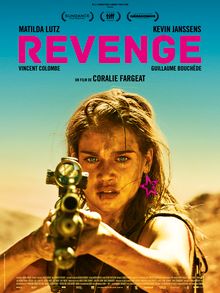 works to ensure the health and safety of our patrons and artists by closely following CDC, State of Florida and Health Department guidelines at this and all performances. Based on current conditions, The Centers ask that all attendees wear masks and practice safe, social distancing in our lobbies and auditoriums for their protection and that of other guests. Staff will provide assistance at check-in regarding seating.
The Moe Auditorium & Film Center is The Center's charming, 200-seat black-box theater. The interior of the auditorium is cloaked in black, making it a great location to lose yourself in a film. The auditorium is handicap accessible, and wheel-chair seating can be accommodated. The auditorium is also wired to integrate with current hearing aid technology, allowing hearing-aid users to patch directly into the feed from the sound board.
_____________________________________________________
Dates announced for Fort Myers Beach International Film Festival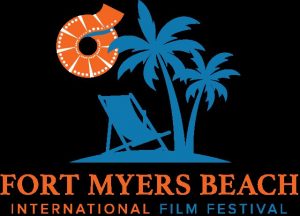 The Fort Myers Beach Film Festival will be back for its 14th year from September 22-27. With events for all ages, this five-day event attracts independent film fans, filmmakers, and distributors to the beaches of Fort Myers Beach. Attendees come from all over the world to exchange ideas, make new contacts, and enjoy some compelling and interesting films encompassing a wide range of tastes. Th festival screens at the Beach Theater, 6425 Estero Blvd. Fort Myers Beach, Florida 33931.