Actors, artists, filmmakers and events in the news March 1-7, 2019
These are the actors, artists, filmmakers and events who are in the news in Southwest Florida this week:
Fort Myers Film Festival opens April 10 with red carpet gala at Davis Art Center (03-07-19)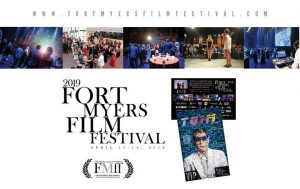 The 9th Annual Fort Myers Film Festival descends on sunny, beautiful Southwest Florida April 10-14, 2019. With historic venues, dozens of exceptional independent films and numerous meet-and-greet/photo opportunities, this year's festival promises to be more exciting, more glitzy and more fun than ever before.
One big departure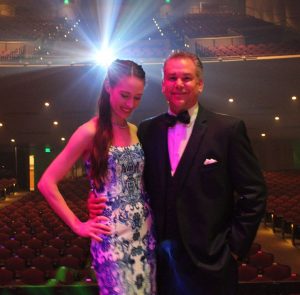 associated with this year's FMff is the venue for the April 10 black-tie red-carpet opening night gala. This year, it will be held in the palatial 86-year-old Sidney & Berne Davis Art Center smack dab in the middle of the historic downtown Fort Myers River District.
With its entrance sandwiched between dual-drum bronze Jim Sanborn light sculptures and waiting atop a short flight of limestone steps, the doors open at 5:00 p.m. for cocktails and musical entertainment. With photo ops and paparazzi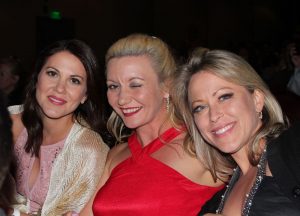 at every turn, the Davis Art Center's cavernous grand atrium is the perfect place to mix and mingle with the legion of local and international filmmakers who will be on hand for the opening night festivities.
Read the rest of this announcement here.
__________________________________________________________
Meet Fort Myers Film Festival short filmmaker Soleidy Mendez (03-07-19)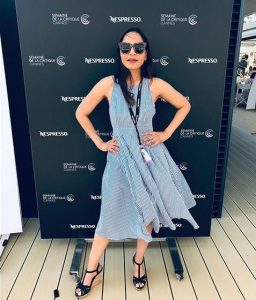 Soleidy Mendez is an award-winning actor, screenwriter and filmmaker. She hails from the Dominican Republic, but now resides in New York City. Her most recent achievement was winning the USA 2018 Nespresso Talents, which featured her work at the Tribeca and Cannes Film Festivals.
She is a graduate of the prestigious American Academy of Dramatic Arts, and studied at the New York Film Academy to develop and hone her screenwriting and filmmaking skills.
Read the rest of Soleidy's profile here.
_____________________________________________________
Meet Fort Myers Film Festival filmmaker Jordan Axelrod (03-07-19)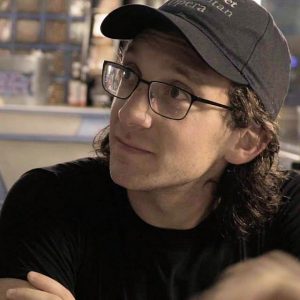 Jordan Axelrod is a filmmaker known for Seven Ten Split, Carol's Last Chance and, most recently, Coach.
Axelrod possesses numerous ties to the Fort Myers Film Festival. He cut his filmmaking teeth at FMff as a volunteer while he was still in junior high. After earning a degree in film from NYU's Tisch School of the Arts, the Fort Myers native's 20-minute short film, Seven Ten Split was juried into the Sixth Annual Fort Myers Film Festival. The film went on to received honor as best in the Student Film category. Last year,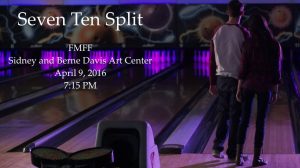 Jordan had another film, Carol's Last Chance, juried into the Fort Myers Film Festival, and this year his documentary, Coach, is an official FMff selection.
Read the rest of Jordan's profile here.
________________________________________________________
For Angela Pierre and her alter ego Velma Kelly, it's all about R-E-S-P-E-C-T (03-06-19)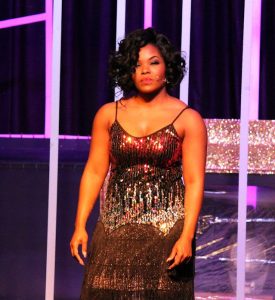 On stage for just one more weekend – that's just 5 more performances – is Chicago, the story of rival vaudevillian murderesses Roxie Hart and Velma Kelly. Lisa Kuchinski sizzles as Roxie. Angela Pierre fumes in the role of Velma.
Whereas the character of Roxie Hart becomes more entrenched in her diabolically manipulative ways, Velma Kelly traverses a sharply circumscribed character arc over the course of the play. When we first meet the performer, she's a supremely confident and self-sufficient diva who exudes attitude with a capital A. We quickly learn
during the provocative Cell Block Tango that Velma used to perform a dance routine with her sister until she caught Sis practicing Move No. 17 (The Spread Eagle) with her husband and killed them both. Pop, six, squish, uh-uh, Cicero, Lipschitz.
Go here for the rest of this review.
_______________________________________________
Spotlight on 'Chicago' actor Angela Denise Pierre (03-06-19)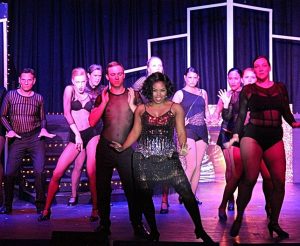 Angela Denise Pierre is an actor, singer and dancer.
Her Southwest Florida stage credits include Velma in Chicago for Cultural Park Theatre, Pecola Breedlove in The Bluest Eye for Theatre Conspiracy at the Alliance for the Arts and roles in Raisin in the Sun, Sister Act, All Shook Up and Sweet Charity. She is looking forward to taking the Barbara B. Mann stage in Gulf Coast Symphony's production of Showboat in collaboration with Broadway Palm.
The rest of Angela's profile is here.
________________________________________________________________
Cast of 'Joe Turner' dominated by newcomers (03-06-19)
On stage in the Foulds Theatre through March 17 is Theatre Conspiracy at the Alliance's production of August Wilson's Joe Turner's Come and Gone. Anchoring Sonya McCarter's cast are Cicero McCarter III in the role of Bynum Walker, Jim Yarnes as Rutherford Selig, Katherine Oni as Mattie Campbell and Cantrella Canday playing the part of Martha Pentecost. But the cast includes a number of theater newcomers and other actors who are making their Theatre Conspiracy debuts.
Here's the rest of this article.
________________________________________________________________
Mally Khorasantchi exhibit on view in FGCU ArtLab through March 28 (03-05-19)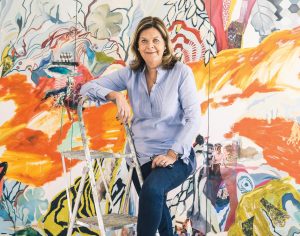 Mally Khorasantchi Recent Paintings 2019 is on view in the ArtLab Gallery in FGCU's Library West through March 28. The show includes large-scale paintings that incorporate elements from the artist's personal history and social commentary. With no horizon lines or perspective to give order or focus, and using both bold and delicately painted abstracted symbols, lines and shapes, Khorasantchi seeks to convey the chaos and order found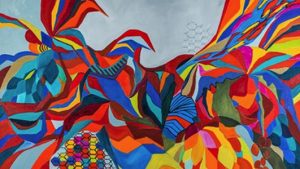 in nature and of things manmade. She is interested in the juxtapositions of rhythm and remnant, intellect and emotion, beauty and discord, and invites multiple interpretations based on individual experience and memory.
Born soon after the end of World War II in Dusseldorf,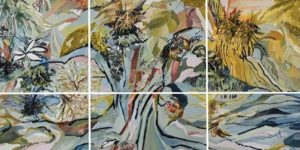 Germany, Mally (Breuer) Khorasantchi discovered her lifelong love of drawing and painting as a young child. Khorasantchi studied with several noted professional German artists who nurtured her artistic development and, by the 1990s, she had two solo exhibitions of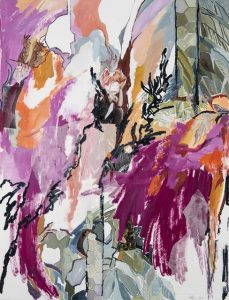 her work in Dusseldorf, Germany.
Khorasantchi immigrated to United States and became a permanent resident of Florida in 1992 and an American citizen in 2006. A successful, full time professional artist since 2005, her work has been collected by private and corporate clients both in the U.S. and abroad.
The State of Florida's Capitol building in Tallahassee featured a solo exhibition of her work during the summer of 2014. A solo exhibition of her paintings was shown at the Walter Wickiser Gallery, New York, in the fall of 2014. That same year, the United Arts Council of Collier County conferred its prestigious "Stars in the Arts Award" on Khorasantchi.
__________________________________________________________________
Guerrilla Girls rattling cages at Rauschenberg Gallery through March 23 (03-05-19)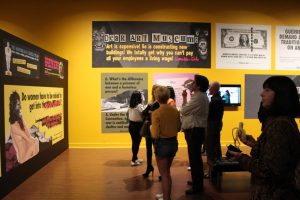 On view now through March 23 at the Bob Rauschenberg Gallery at Florida SouthWestern State College is GUERRILLA GIRLS: Rattling Cages Since 1985. The exhibition is a site-specific survey and newly-commissioned, interactive installation.
The Guerrilla Girls is an internationally-renowned feminist advocacy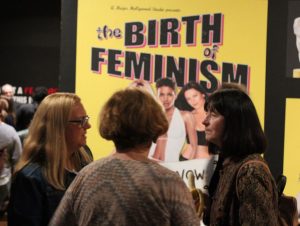 and art collective which assiduously maintains its anonymity while confronting and addressing systemic problems of gender and racial parity in the art world.
Since their formation in 1985, the Guerrilla Girls have done more than 100 street projects, posters and stickers in cities ranging from New York, Los Angeles and Minneapolis to Mexico City, Istanbul, London, Bilbao,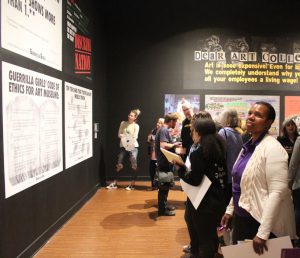 Rotterdam and Shanghai. They have also done outrageous projects and exhibitions at museums, attacking them for their bad behavior and discriminatory practices right on their own walls. Of these, their stealth project on the façade of the Whitney Museum in 2015 stands out as a very public and publicized excoriation of income inequality and the extent to which the super-rich have hijacked art.
You will find the rest of this advance here.
_____________________________________
Q&A with Guerrilla Girl Frida Kahlo (03-05-19)
On view in the Bob Rauschenberg Gallery on the Lee campus of Florida SouthWestern State College is GUERRILLA GIRLS: Rattling Cages Since 1985. Guerrilla Girl Frida Kahlo skyped in on the night of the show's opening to field questions from the audience. While her identity remains a closely-guarded secret, her pithy remarks and observations reveal the woman beneath the guerrilla mask to be sharp, quick-witted, wry and singularly focused on the role of women in the arts.
You'll find the questions and answers here.
_______________________________________________________
Here are the artists in this year's All Florida Juried Exhibit (03-04-19)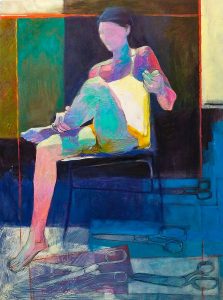 The Alliance for the Arts' has published the names of the artists who've been juried into the 33rd Annual Juried All Florida, which runs March 8-30. This year's exhibition features pieces created by artists working in a wide variety of media which come together for an exciting show representing today's Florida artists.
From 664 entries, 60 artists and 60 pieces were selected by juror R. Lynn Whitelaw. They are: Jeff Abbott, Jaime Aelavanthara, Brooke Anderson, Joanne Barrett, Penelope Breen, Melissa Carcamo, Hilda Champion, Steven Chayt, Muffy Clark, Sammy Cottrell, Alison Curtis, Vic Delnore, Glen DePasse, Christine Di Staola, Jessie Dilich, Sharon Eng, Cheryl Fausel, Lynn Foskett, Julie Gauthier,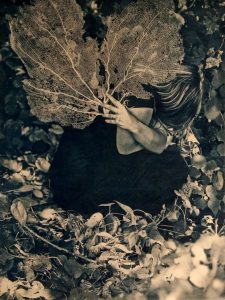 Janet George, Geoffrey Hamel, Judith Harthorn, John Ippensen, Ameena Khan, Ann Kozeliski, Yvonne Krystman, Karen Kuykendall, Jay Lana, JoAnn LaPadula, Pat Leggett, Diane Lublinski, Olivier Lutaud, Bruce MacKechnie, Inna Malostovker, Claire Melli, Robert Moore, Carol Murphy, Melissa Nece, Elizabeth Ogata, Jose Pardo, Katrina Parker, June Powell, Gregory Presley, Christine Reichow, Lynne Renzenberger, Robert Richard, Paula Rucket, Carol Schmidt, Carolyn Steele, Carve Stone, Nancy Terrell, Guy Tieman, Rachel Ulrich, Havelyn Villar, Laura Waller, James Woodfield, LouAnn Wukitsch, Christian Wyatt, Patricia Zalisko and MANO.
"My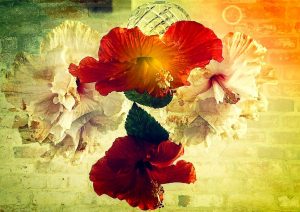 overlying interest was to showcase exciting examples of contemporary art in Florida that reflect artistic talent and innovative work that respect, or experiment with, materials," Whitelaw reports. "My only regret is that there were a large number of wonderful works that fit my criteria, but I had to make hard decisions to cull the show to 60 pieces."
Whitelaw was the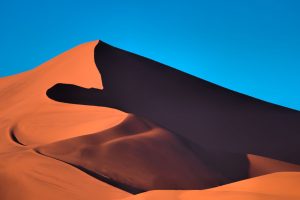 founding Director and Curator of the Leepa-Rattner Museum of Art, located on the Tarpon Springs Campus of St. Petersburg College (SPC). He held that position for 17 years. Over the years, Mr. Whitelaw's curatorial efforts have resulted in over 140 exhibitions shown at Hillsborough Community College, the Tampa Museum of Art and the Leepa-Rattner Museum of Art.
The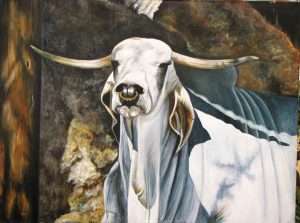 opening celebration will be March 8 from 5:00–7:00 p.m. Whitelaw will be on hand to present awards including $1,000 cash for Best In Show, a 2nd place $250 gift certificate for Golden Artists Colors, $100 cash for 3rd place and Jurors Choice Award(s) of Alliance for the Arts membership(s).
Meet Whitelaw and engage with the exhibiting artists during a conversational tour through the gallery on March 9 at 10:00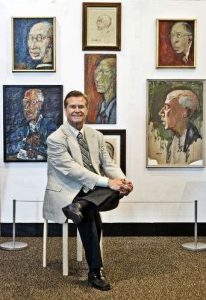 a.m. during the Alliance for the Arts weekly GreenMarket.
Receptions and gallery talks are open to the public and do not require tickets or reservations. While the gallery admission is free, a $5 suggested donation keeps Alliance programming affordable and accessible.
All Florida is sponsored in part by Elemental Stone and Waterworks.
For more information, call 239-939-2787 or visit www.ArtInLee.org/AllFlorida2019.
Photos:
Sit by Christine Di Staola-oil on canvas-30×40
Chrysalis by Jaime Aelavanthara-photography; tea stained cyanotype-40×30
Spilled Hibiscus on Mirror by John Ippensen-Photography-14×20
Scaling Big Daddy by Gregory Presley -Photography-20×30
El Torro by Jessie Dilich-Oil-36×48
Juror R. Lynn Whitelaw
__________________________________________________________
Alliance seeking artists for 'Art Lives Here' billboard campaign (03-03-19)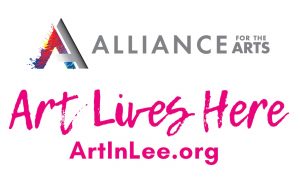 The Alliance for the Arts has issued a call to Alliance member artists in Lee County to submit their work for the Art Lives Here campaign to transform billboard space into public art. Selected artwork will be displayed on billboards throughout Lee County. All Alliance member artists residing in Lee County are encouraged to submit.
"Our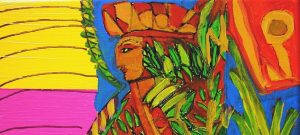 vision is to bring artwork outside of the traditional context of museum and gallery walls, while bringing attention to emerging local artists' work," says exhibition coordinator Krista Johnson.
An entry may consist of 1 to 3 artworks. There is a non-refundable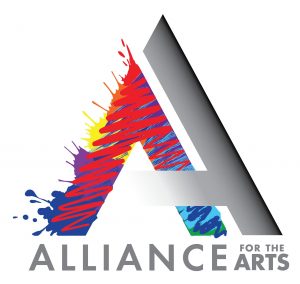 entry fee of $20 for one entry and $35 for 2 or 3 entries. You may become a member to submit. Alliance for the Arts memberships are $55 and are good for one year.
All entries must be submitted online no later than March 15, 2019. Artists can download the prospectus and submit their work online at www.ArtInLee.org/ArtLivesHere. Not all submissions receive a billboard.
Art Lives Here is made possible by Alliance season sponsor Carter Outdoor.
For more information, call 239-939-2787 or visit www.ArtInLee.org/ArtLivesHere.
______________________________________________________________________
Alliance, Leslie Hindman Auctioneers appraising objets d'art etc. on March 16 (03-03-19)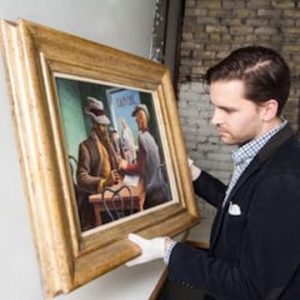 In partnership with Leslie Hindman Auctioneers, the Alliance for the Arts will present a Community Appraisal Day on March 16 from 10:00 a.m. until 4:00 p.m. at 10091 McGregor Blvd. Fort Myers. Meet with auction house experts from Leslie Hindman Auctioneers and find out the value of your fine jewelry, artwork, decorative objects, furniture, Asian works of art, books, maps, silver and beyond. A 20 minute appraisal session is $10 for Alliance members or $20 for non-members. Pre-registration is required. For more information, please call 239-939-2787, visit 10091 McGregor Blvd. Fort Myers, FL or go online at ArtInLee.org/Appraisal.
_____________________________________________________
DAAS CO-OP moving to Butterfly Estates by March's end (03-03-19)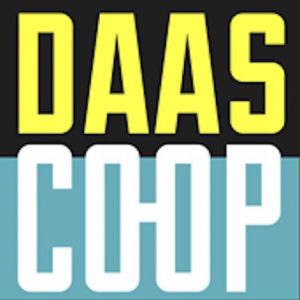 DAAS CO-OP is moving to the Butterfly Estates at the end of March. The gallery will close its Royal Palm Square location with a farewell party and closing reception on Saturday, March 23.
"We can't express how grateful we are to the administration of the Royal Palm Square for the years at this location," comments DAAS founder and president David Acevedo. "It is a bittersweet feeling, but we feel like it's the right move and we look forward to working with the good people of the Butterfly Estates."
The move to the Butterfly Estates marks DAAS' return to the River District after a seven year absence. Acevedo and Xavier Brignoni operated the transformative daas Gallery on Broadway in the River District from 2008 until 2012, when they banded together to form The Union Artist Studio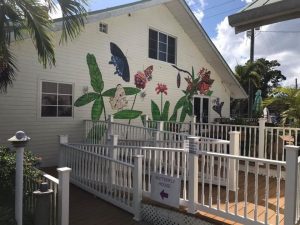 on the campus of the Alliance for the Arts. As he had with Art Walk, Acevedo played an instrumental role in forming the SoCo Art & Cultural District after he and Brignoni opened DAAS CO-OP Art Gallery & Gifts in the Royal Palm Square.
"Everyone is invited to attend [the farewell party and closing reception] and get information about the new space," Acevedo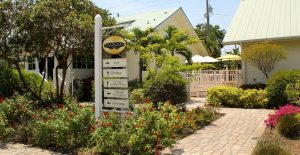 adds.
The new location is located at 1815-3 Fowler Street and will open on Tuesday, April 2, to be followed by the gallery's first official opening reception on Friday, April 5 in conjunction with the Fort Myers Art Walk. More information is available on the gallery's website at daascoop.com.
___________________________________________________________________
Illustrations of Tavo Quiros to be final DAAS exhibit at Royal Palm Square (03-03-19)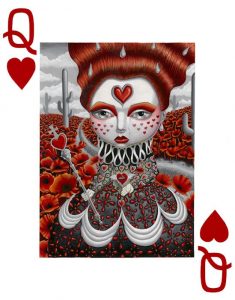 DAAS CO-OP Art Gallery & Gifts is hosting a meet and greet reception with artist Tavo Quiros from 6:00 to 9:30 p.m. on Saturday, March 9 in conjunction with an exhibition featuring a collection of fine art illustrations he has created in recent years.
Quiros' story is quite remarkable.
In 2008, he developed severe psychotic symptoms which were ultimately diagnosed as a combination of Schizophrenia and Bipolar disorder. His attendant inability to focus led to a three-year-long hiatus from his career in the arts. But after doctors managed to stabilize his condition in 2011, he began sketching, drawing, and ultimately-painting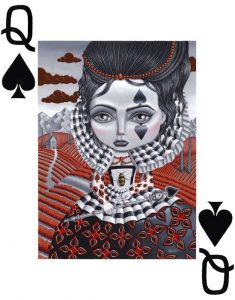 again. He started exhibiting his work at Gallery 212 in Miami a short time later, marking the beginning of his career in the world of Pop Surrealism and fine art illustration.
Tavo's art is a reflection of the vivid hallucinations and hyper-spiritual delusions he experienced during his illness and his classical training in the arts prior 2008. Quiros attended OTIS College of Art and Design in Los Angeles, with a semester abroad spent in Rotterdam, Netherlands at the Willem de Kooning Academy. Dutch architecture, graphic design, illustration, and street art soon became sources of inspiration. He graduated with a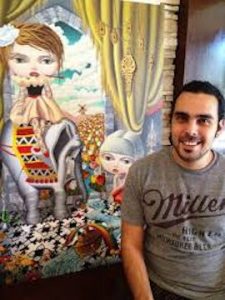 bachelor's degree in Fine Arts (focused on Illustration) and took on a variety of jobs as a graphic designer and illustrator until deciding to focus on gallery work.
You can meet Quiros and learn more about his creative journey and influences at the March 9 meet-and-greet, which takes on added significance since it will be DAAS' last at the Royal Palm Square gallery location. (See accompanying announcement regarding DAAS' relocation in April to the Butterfly Estates.)
The exhibition will close March 23 with a farewell party and closing reception that begins at 6:00 p.m. More information is available on the gallery's website at daascoop.com.
______________________________________________________________________
Edison Ford hosting exhibit interpreting families' love of Florida fauna & flora (02-27-19)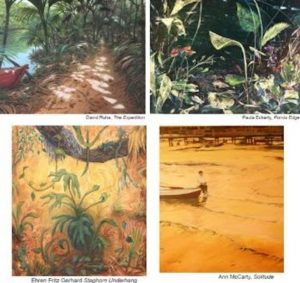 The Caloosahatchee River, part of the Everglades watershed, is the largest subtropical wilderness in the United States — home to unique orchids, trees and bromeliads. Both Thomas Edison and Henry Ford loved the rich and varied flora and fauna that grew around them here in Fort Myers. Edison called his lush estate here in Fort Myers his "jungle" because of the diversity of plant life that thrived. Ford was an avid bird watcher and enjoyed camping, boating and fishing throughout his life. So it only made sense for the Edison & Ford Winter Estates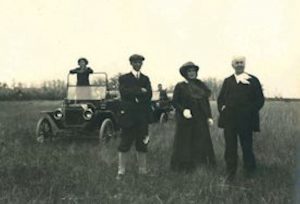 to ask artists from across the region to interpret the Edison and Ford families' love of Florida's natural environment. The result is an exhibit that features work in a variety of mediums (including oil, watercolor photography and sculpture) by 30 award-winning artists from across the Southeastern United States. It's on display now through May 19 in the Caretaker's Cottage. Access to the show is included with admission to the Edison & Ford Winter Estates.
__________________________________________________________________
And the winner is …. a look back at the 4th Annual Bonita Int'l Film Fest (03-03-19)
The 4th Annual Bonita Springs International Film Festival wrapped up last night with a cocktail party, one final screening, awards ceremony and well-attended foot-stomping, hand-clapping concert by The Screaming Orphans. On a night dominated by the Oscars, BIFF handed out its own awards. Filmmakers received top honors in nine separate categories.
Best Feature Narrative went to Danish thriller The Guilty, directed by Gustav Moller and starring Jakob Cedergren, Jessica Dinnage and Omar Shargawi.
Best Feature Documentary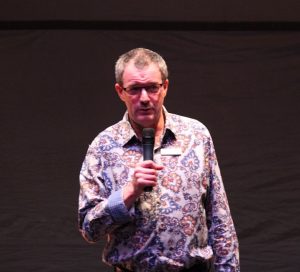 was awarded to Ky Dickens' Zero Weeks, which not only looks at paid leave from an emotional, medical and global perspective, but draws attention to the deplorable fact that the United States and Papua New Guinea are the only two countries in the world that don't provide this social safety net protection.
Best Short Documentary was G is for Gun: The Arming of Teachers in America, written, produced and directed by Kate Way and Julie Akeret.
Go here to find the rest of the winners.
____________________________________________________________
A look at Danish thriller 'The Guilty,' BIFF Best Feature Narrative (03-03-19)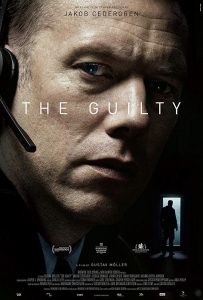 The Danish thriller, The Guilty, received Best Feature Narrative honors at this year's Bonita Springs International Film Festival. Directed and co-written by Gustav Moller, the film follows police officer Asger Holm (Jakob Cedergren). When he is demoted to desk work, he expects a sleepy beat as an emergency dispatcher, but that changes when he answers a panicked phone call from a kidnapped woman who then disconnects abruptly. Confined to the police station, Asger is forced to use others as his eyes and ears as the severity of the crime slowly becomes more clear. The search to find the missing woman and her assailant will take every bit of his intuition and skill, as a ticking clock and his own personal demons conspire against him.
The rest of this story is here.
_____________________________________________________________________
Ky Dickens' 'Zero Weeks' wins Bonita Int'l Best Feature Documentary award (03-03-19)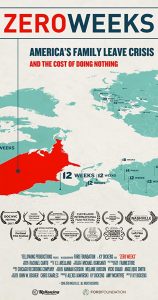 Ky Dickens' Zero Weeks received Best Feature Documentary honors at this year's Bonita Springs International Film Festival. It's an important film that examines paid family leave. The United States and Papua New Guinea are the only countries in the world without a paid leave law.
The omission is ironic given that most Americans operate from the premise that family is the core social unit both here and around the world. So one would think that no matter where you work or what zip code you live in, you should be able to welcome a new child, to care for your mother when she has her knee replaced or to heal from cancer without facing financial disaster. And yet, only 14 percent of private sector workers in the U.S. in 2016 reported having paid family leave through an employer ….
Here's the rest of this review.
____________________________________________
BIFF best short documentary is 'G is for Gun' (03-03-19)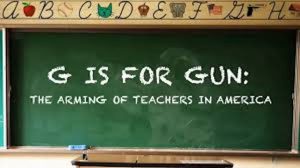 The Best Short Documentary at this year's Bonita Springs International Film Festival was G is for Gun: The Arming of America's Teachers. The film takes an even-handed look at the debate taking shape in school districts across the country about the propriety of arming public school employees in the aftermath of such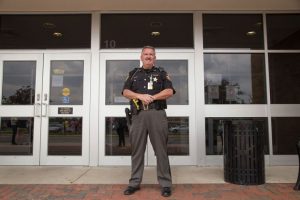 horrific school shootings as occurred at Virginia Tech, Sandy Hook Elementary and Majorie Stoneman Douglas High School in Parkland, Florida.
By all accounts, the 2012 shooting of 20 children and six adults at Sandy Hook Elementary School in Newtown, CT should have fomented a national conversation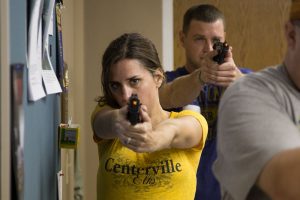 about the Second Amendment. Instead, it galvanized both sides of the gun debate to dig in to their polarized positions. But it also encouraged schools to rethink how they go about ensuring the safety and security of students and staff alike.
The rest of this post is here.
____________________________________________
'Bird's Eye' is BIFF Best Short Narrative film (03-03-19)
Best Short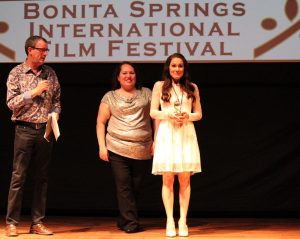 Narrative honors were conferred by BIFF on Bird's Eye, directed by Scott Poiley and written by and starring Erin Beute. [Read here for Art Southwest Florida's review of this film.] The award not only recognizes the overall quality of the film from both a conceptual and technical perspective, but is doubly meaningful since this category also included the Quebec film Marguerite, which received an Oscar nomination in the Short Narrative category at this year's Academy Awards.
__________________________________________________________________
'Night Light' illuminates impact of light pollution on sea turtle hatchlings (03-03-19)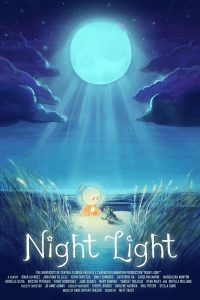 The 4th Annual Bonita Springs International Film Festival chose Nightlight by Orlando directors Yamiset Trujillo and Jane Suarez as the festival's Best Short Animation. The short features a wide-eyed, newborn sea turtle named Fin, who finds himself on the illuminated beaches of Miami. With hazards including artificial light and debris at every turn, it's a perilous time to be a sea turtle hatchling. With the help of Abueluna, his caring, celestial guide, Fin will make the daring trek from his cluttered nest to open seas.
The film seeks to draw attention to the environmental challenges sea turtle face.
Go here for the rest of this post.
________________________________________________________________
Molly Smith's 'I Don't Know' wins BIFF Best Florida Youth Film award (03-03-19)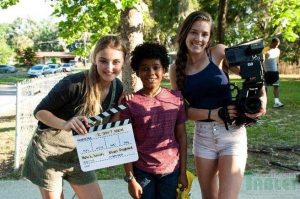 The Bonita Springs International Film Festival on I Don't Know as this year's Best Florida Film in the Youth Category. The 4-minute film revolves around a boy who, in deciding where he will go in the future, reflects on his past choices through the power of spoken word poetry.
Micah has graduated from high school and does not want to become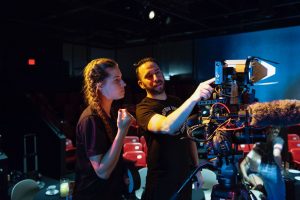 just another statistic like his father. He examines his past choices and issues with the law through spoken word poetry. Micah decides that even though he doesn't have the answers to everything, he can determine his own future.
Here's the rest of this story.
___________________________________________________________
'Captain Video' wins Best Kids Short at Bonita Int'l Film Festival (03-03-19)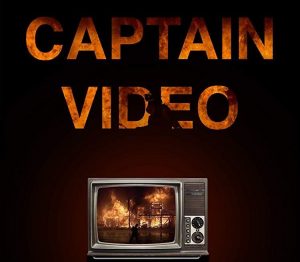 Captain Video won the award for Best Kids Short at this year's Bonita Springs International Film Festival. Written and directed by Ethan Elkins, the film follows the story of Captain Rob Sorenson of the Jacksonville Fire Department. Captain Sorenson's work as a videographer for JFRD led to the implementation of a nationwide review of his work and profoundly impacted firefighting procedure.
_________________________________________________
'50 Words' is Bonita Int'l Film Fest's Best Adult Florida Film (03-03-19)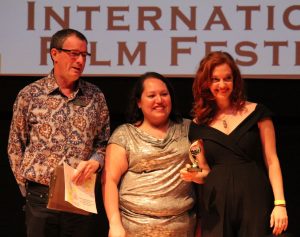 Best Florida Film in the Adult Category at this year's Bonita Springs International Film Festival went to 50 Words. Denoted by a cute concept, exceptional acting and a satisfying character arc, the film was directed by Mark Palmer. It was co-produced by and stars Kathryn Parks. [Read here for Art Southwest Florida's review of this film.]
______________________________________________________________
'Fire Dance' celebrates 7th anniversary of Centennial Park dedication (03-02-19)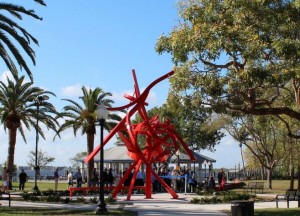 Fire Dance is the first commission awarded to an artist by the City of Fort Myers Public Art Committee. It was dedicated 7 years ago today, on March 2, 2012.
The 25-foot tall sculpture is located in a concrete circle at the eastern edge of Centennial Park West, near a playground and set of swings. Dupont red, the 25-foot-tall aluminum sculpture is a magnet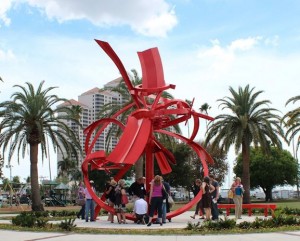 that draws children, parents, park visitors and art lovers from far and wide. A medley of circles, spirals and counterbalances, Fire Dance represents sculptor David Black's idea of what jazz music might look like in 3D, proto-architectural form.
Black was chosen by the Public Art Committee from a field of 162 artists who responded to the City's RFQ, a national call to artists interested in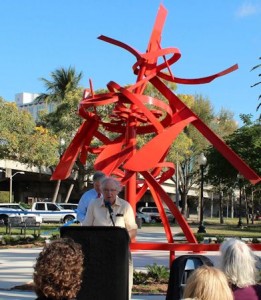 submitting their qualifications and proposals. It is not the first time Black has won a competition for a public art commission. In fact, he's won more than 35 national and three international sculpture competitions, one in Nagano, Japan, a second in Berlin and the third in Canada.
"When designing a sculpture," Black observes, "you have to consider the site. Here, I wanted my piece to be taller than the surrounding palm trees. You must consider the elements as well. Because of southwest Florida's intense sunlight, I've had Dupont add UV protection, like sunscreen, to the paint to retard fading."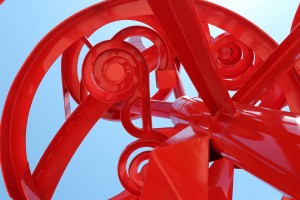 The sculpture is open so that people can walk through it and look up. "Inside the piece are four hidden spirals that create a story for your imagination," Black told the crowd who gathered for the March 2, 2012 dedication and ribbon cutting ceremony. "I like the idea of letting people walk around the sculpture and see it from underneath," Black says. "I want them to enjoy the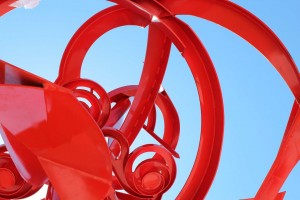 piece from every angle." Toward that end, Fire Dance has been encircled by a sidewalk and landscaping, and is framed by park benches so that visitors to Centennial Park can freely interact with the sculpture from every conceivable vantage.
Fire Dance also reflects the park's energy and vitality during events. "My wife, Karlita, and I first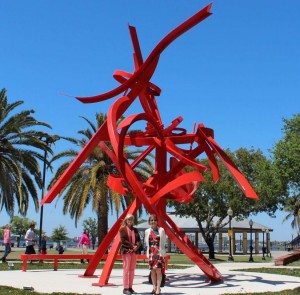 visited Centennial Park at night. We walked right into a jazz festival. Fire Dance incorporates the sounds of the music and the noise of the crowd. Circles within circles; it's active, open, airy and rhythmic, just like jazz. And being originally from Gloucester [Massachusetts], I had to include some blades and sails in the design," Black explains, making reference to the sculpture's proximity to the banks of the Caloosahatchee River.
"Imagination is always the fire; improv the heart," says the sculptor of his creation. "It is my hope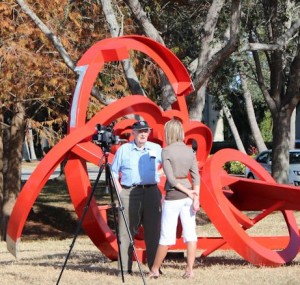 that Fire Dance will lift each viewer's spirits and deepen their sense of community with Fort Myers by engendering a sense of civic pride."
Fire Dance is one of more than 45 artistic landmarks located in the downtown Fort Myers River District. For more information on Fire Dance and the rest of Fort Myers' public art collection, please visit cultureNOW.org, the Public Art Archive and Art Southwest Florida.
_______________________________________________________
Alliance's next CHANGE course scheduled for March 30 & 31 (03-02-19)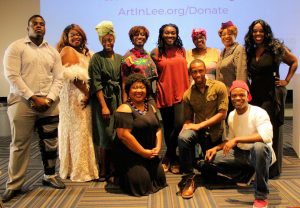 The Alliance for the Arts CHANGE Program is offering its next class on March 30 and 31. Titled "Acting Social Workshop – What Is Your Mask?," the 2-day course explores through a lens of diverse identities how society connects who we are, how we were raised with our economic status and contributions.
Students will utilize the arts and social discourse to explore ways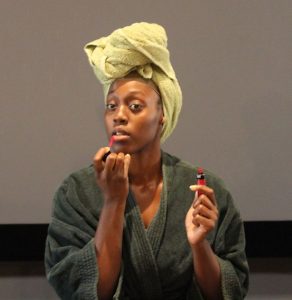 to articulate and express identity. The workshop promises to foster an appreciation of the common and unique experiences that shape our character, our personality, our distinctiveness and the essence of our identity.
As part of the course, facilitators Jarrett Eady, Jonathan Harrison, Derek Lively, Sonya McCarter and Stephen Hooper will have students view a performance introducing the theme. Students will then participate in a group exercise and group discussion exploring race, stereotyping and privilege. With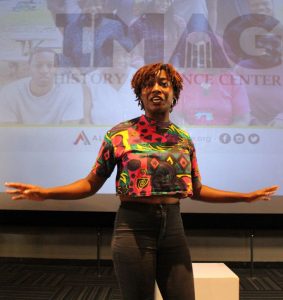 guidance from the facilitators, the participants will thereafter collaborate to create an artistic demonstration of their exploration of identity. Family and friends will be invited to attend the demonstration on the second day of the workshop and participate in the talkback activity. (Talkbacks allow the audience to ask questions and express their thoughts and ideas on issues revealed in a work of art or performance through the form of meaningful discussion.)
The class will be taught at the Alliance for the Arts, 10091 McGregor
Blvd. Fort Myers, FL 33919. Saturday workshop hours are 1:00-4:00 p.m.. Sunday hours are 1:00-3:30 p.m. with the performance and talk-back beginning at 2:30 p.m. The cost is $20 for Alliance members or $25 for future members. The performance is free to attend.
Registration is required and can be completed online at ArtInLee.org/Education or by calling 239-939-2787.
The CHANGE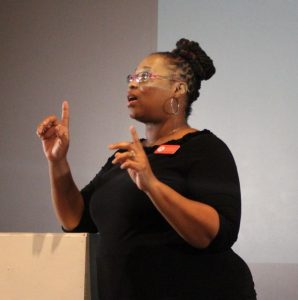 Program (Communities Harnessing the Arts to Nurture and Grow Equity) provides performance opportunities and a platform to convene dialogue on social issues that challenge our community through creative, artistic expression. This project is supported in part by the Southwest Florida Community Foundation and the Florida Humanities Council. For more information on this program, visit ArtInLee.org/CHANGE.
Later this year, the CHANGE Program will offer an Acting Intensive and Playwriting class.
________________________________________________________
Meet the CHANGE 'What is Your Mask' workshop facilitators (03-02-19)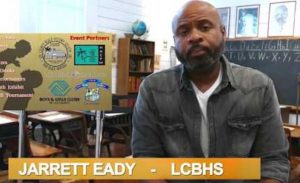 The Alliance for the Arts CHANGE Program is offering its next class on March 30 and 31. Titled "Acting Social Workshop – What Is Your Mask?," the 2-day course explores how society connects who we are, how we were raised, experiences, economic status and contributions through a lens of diverse identities.
The course will
be taught by these five facilitators:
Jarrett Eady: Jarrett is a fourth generation resident of Fort Myers and an alumnus of Fort Myers High School. He attended Florida State University, where he majored in Political Science with minors in History, Urban Regional Planning and Black Studies. He currently serves as Director of Diversity and Inclusion for the School District of Lee County and has served as a Professional Development and Leadership Specialist, 9-12 Social Content Lead and District Director of the Advancement via Individual Determination Program with the School District of Lee County's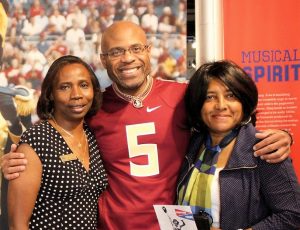 Department of Curriculum and Staff Development. Jarrett's community and civic involvement in Southwest Florida includes serving as the President of the National Pan-Hellenic Council of Southwest Florida, as the Chairman of the Lee County Black History Society and Williams Academy Black History Museum, and as the Parliamentarian of the Xi Omicron Lambda Chapter of Alpha Phi Alpha Fraternity Inc.
Jonathan Harrison: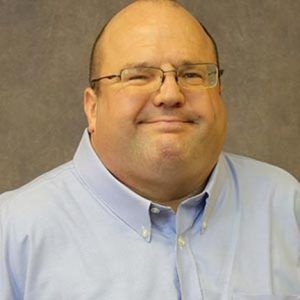 Jonathan is an adjunct Professor in Sociology at Florida Gulf Coast University and Hodges University whose PhD was in the field of racism and anti-Semitism. Dr. Jonathan Harrison has devoted his career to studying and teaching on the topics of gender identity, sexual orientation, world religions and sociology of diversity. In 2006, he moved to Florida from the United Kingdom. He teaches sociology in the Liberal Arts program while researching race, gender identity, sexual orientation and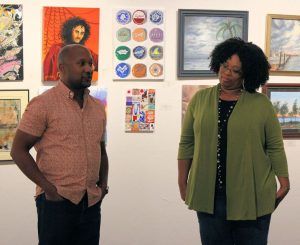 world dance. In the summer of 2015, his research paper on African American history in Fort Myers was published in the Florida Historical Quarterly. Harrison has also appeared on WGCU Gulf Coast Live and in the Fort Myers News-Press to discuss his research.
Derek Lively: Derek is professional actor and has appeared in productions ranging from Shakespeare to Eugene O'Neill and has worked in regional theaters and Off-Broadway,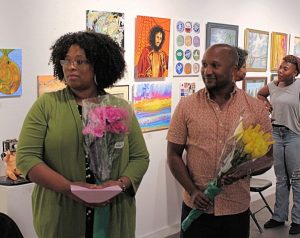 including The Public Theater and LaMama E.T.C. His solo show, Welcome To My Soul, which he wrote and performed, led to a first-look development deal with NBC (Universal). He is a proud member of Actors' Equity Association and SAG-AFTRA. Go here for more on Derek's numerous credits and achievements.
Sonya McCarter: Sonya is the Community Engagement Coordinator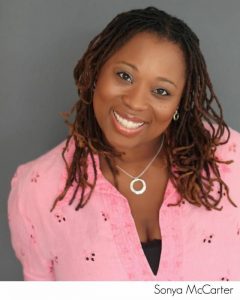 at the Alliance for the Arts as well as a director and actress. Her heart's passion is to help facilitate engaging, compelling and meaningful theatre in Fort Myers that features strong African-American characters and stories. Sonya has appeared in television (Burn Notice), film (The Florida Project) and theatre. Her directing credits include: The Bluest Eye, Ma Rainey's Black Bottom, Seven Guitars and Raisin in the Sun. She holds two Master's Degrees in Oral Interpretation of Speech and Theatre Arts.
Stephen E. Hooper: Stephen has been working in theater as an actor,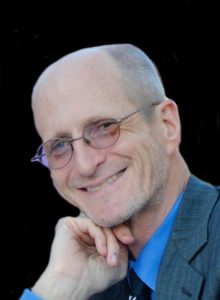 director and producer for nearly 35 years. Favorite stage roles include Col. Jessup in A Few Good Men (Peninsula Players); Juror #2 in Twelve Angry Men (Florida Rep); and Mittler in Dispatches From Hell (Alliance for the Arts). Steve most recently directed Repossessed at the Alliance for the Arts and is a proud member of Theatre Conspiracy Playwrights. Read here for all of Stephen's credits and achievements.
The CHANGE Program (Communities Harnessing the Arts to Nurture and Grow Equity) provides performance opportunities and a platform to convene dialogue on social issues that challenge our community through creative, artistic expression. This project is supported in part by the Southwest Florida Community Foundation and the Florida Humanities Council. For more information on this program, visit ArtInLee.org/CHANGE.
__________________________________________________________
'Guys & Dolls' on Broadway Palm main stage through March 30 (03-02-19)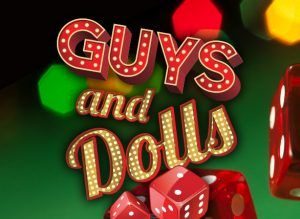 Guys and Dolls is on the Broadway Palm main stage now through March 30.
The story revolves around Nathan Detroit, the ultimate gambling man and operator of "the world's largest floating crap game." He spends his days staying one step ahead of New York's finest and evading marriage to his chorus girl fiancée of 14 years. Things really heat up when dashing, big time gambler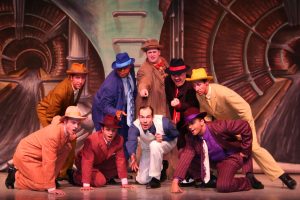 Sky Masterson meets up with a refined Salvation Army girl Miss Sarah Brown. Masterson, who'll bet on anything, gets talked into what appears to be an unwinnable bet involving the girl, setting up an unpredictable chain of hilarious events.
Guys and Dolls features one of the best musical scores in American theatre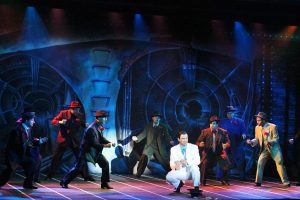 history with hits that include "Luck Be A Lady," "I've Never Been In Love Before," "Sue Me," "A Bushel And A Peck" and more! The musical is the winner of eight Tony Awards, a New York Drama Critics Circle Award and a Grammy for Best Cast Album.
Performances are Tuesday through Sunday evenings with selected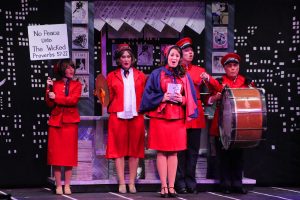 matinees. Tickets are $45 to $70 with group prices available. Tickets are now on sale and can be reserved by calling (239) 278-4422, visiting BroadwayPalm.com or in person at 1380 Colonial Boulevard in Fort Myers.
_________________________________________________
'Chicago' on stage at Cultural Park Theater through March 10 (03-02-19)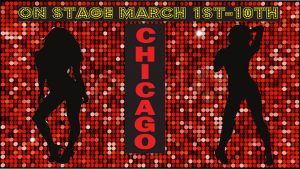 With still-timely songs and libretto, groundbreaking choreography that pays homage to the great Bob Fosse, and a couple of powerful female leads who can both sing and dance, Cultural Park's production of Chicago has it all. It's no wonder that the six-time Emmy winner is the longest running American musical in Broadway history. (In fact, only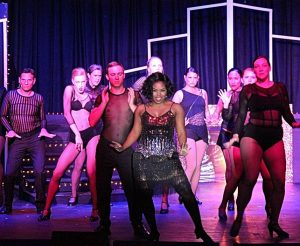 Phantom of the Opera has had a longer run.)
Three-time Marquee Award Best Director (Sister Act, Boeing Boeing, Peter Pan) Gerrie Benzing directs.
The musical is based on true, headline-grabbing murders and their corresponding trials that took place in Chicago in the 1920s. One murderous thread follows an aspiring vaudevillian by the name of Roxie Hart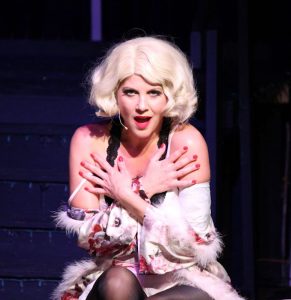 (played by Lisa Kuchinski), who is arrested for murdering her extramarital lover. The other focuses on Velma Kelly (starring Angela Pierre), a night club entertainer and double-murderess that Roxie meets in jail. Unaccustomed to sharing the spotlight with anyone, Velma does not take well to being upstaged by the spoiled, self-absorbed newcomer. Simmering emotion boils over when the feisty vixens fight for the spotlight after hiring the same headline-grabbing opportunist criminal defense attorney, Billy Flynn (portrayed by A.J. Ford).
Read here for the rest of this advance.
____________________________________________________________________
Three time Marquee Award Best Director Gerrie Benzing directing 'Chicago' (03-02-19)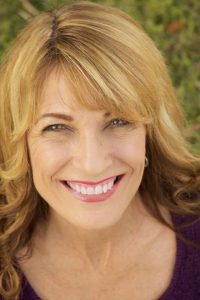 It only makes sense for a three time Marquee Award Best Director to direct a six time Emmy winner in the guise of Chicago. Gerri has directed five mainstage productions at Cultural Park Theater, including Sister Act in 2018 (for which she won a Cultural Park Theatre Best Director Marquee Award), Boeing, Boeing in 2016 (for which she won as Cultural Park Theatre Best Director Marquee Award) and Peter Pan (for which she garnered a Cultural Park Best Director of a Musical Marquee Award in 2014).
For the skinny on all of Gerrie's acting, directing and other accomplishments, see here.
________________________________________________________________
Lisa Kuchinski to reprise role of Roxie Hart in Cultural Park's 'Chicago' (03-02-19)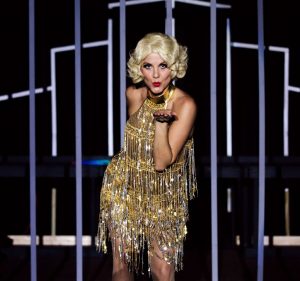 Lisa Kuchinski's star is ascendant. In just the last five months, she's risen from serving drinks to Rachel Burttram and Brendan Powers in Repossessed and the kiss-my-foot Oxidol girl in Irving Berlin's White Christmas to next-in-command in Marian, or the True Tale of Robin Hood. But her best is yet to come when Lisa reprises the role of foxy Roxie Hart in Cultural Park's production of Chicago.
Read here to see all of Lisa's acting credits and achievements.
_______________________________________________________
Ghostbird's 24-hour festival takes the stage Sunday evening (03-02-19)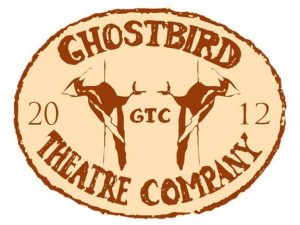 Ghostbird Theatre Company alights at the Sidney & Berne Davis Art Center on Sunday, March 3 for its annual 24-Hour Festival. Thirty teams and individual artists, musicians, filmmakers and performers have registered for the event. They'll get their prompts tonight from Ghostbird co-founder Barry Cavin tonight and then have 24 hours to create unique works that will be screened and performed in the grand atrium beginning at 7:00 p.m., with cash awards of $500 being given to best visual artwork, best video, best live performance and best musical performance. Doors open at 6:30 with a cash bar.
__________________________________________________________
More about Ghostbird co-founder and playwright Barry Cavin (03-02-19)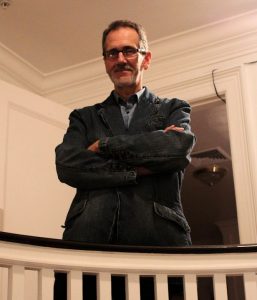 Ghostbird Theatre Company's 24-Hour Festival takes place next weekend at the Sidney & Berne Davis Art Center. The craziness starts on March 2, when Ghostbird co-founder, FGCU Theatre Professor and playwright Barry Cavin provides prompts to a group consisting of visual artists, filmmakers, thespians, dancers, musicians and poets. They'll then have just 24 hours (1,440 minutes) to create unique works that will be screened and performed in the grand atrium beginning at 7:00 p.m., with cash awards of $500 being given to best visual artwork, best video, best live performance and best musical performance.
Knowing Barry Cavin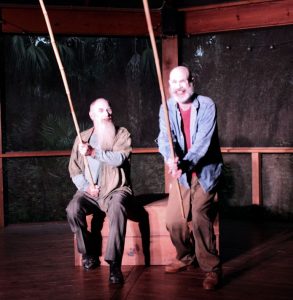 and his body of work, the prompts are likely to be inventive, challenging and somewhat esoteric, which means that both participants and viewers are in for a treat. Anything can and is likely to happen.
Over the course of his career, Barry has designed and directed more than 40 fully-produced plays. More than a dozen of these have been staged at FGCU, where TheatreLab audiences will recall The Mansion at Hangman's Bog (a wild and hilarious comedy that opened on February 19, 2016), Wooden Mouth and The Living Blog: Apocalypse.
For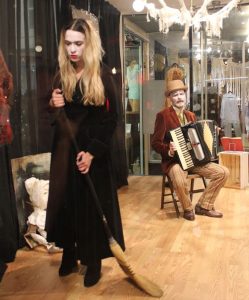 Ghostbird, Cavin's latest plays include Boxes Are for What We Keep (performed at the Happehatchee Center in Estero), Windowstories (performed in the storefront window of The Franklin Shops on First), Ibb and Writing Shadows (performed in the historic Langford-Kingston Home), No. 27 (a collaboration with Ghostbird co-founder and talented actor Katelyn Gravel that the theater group performed at Shangri-La Gardens in Bonita Springs), two tropes about Dr. Cyrus Teed (ORBS! and The Perfect Island of Dr. Teed, both performed at Koreshan State Park).
From the chair, Barry's directing credits extend to a full spectrum of classic and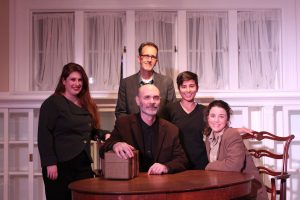 contemporary plays, including The Tempest, Agamemnon, Beyond Therapy, Exit the King, No Exit, Psychosis 4.48, Three Sisters and Woyzeck. He also directs student work. Paler Than Grass and Orphan Bunko are two of these.
In both his capacity as a theatre professor and as a playwright, Cavin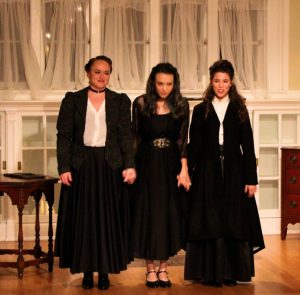 seeks to build an interest in the lively art of theatre.
"I like to think of myself as an artist who uses theatre as a medium," says Cavin. "I draw upon my training as a director, my experience as a designer, and my passion as an actor to render works for the stage that are unique in vision but effectively serve the story passed on by the playwright. Most importantly, I appreciate the role of the audience as co-creators in our temporal magic. Without the audience, my work in the theatre is pointless. I embrace Artaud's challenge: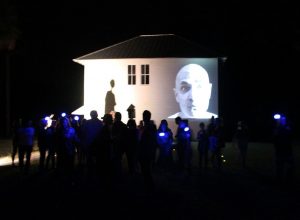 'We are not free. And the sky can still fall on our heads. And the theater has been created to teach us that first of all.' Horace too guides my understanding of the purpose of theatre. He believed that the audience should be treated to profit and to delight. That is the simple aim of every theatre work I create."
______________________________________________________________________
Lab's production of Mitch Albom's 'And the Winner Is' on stage thru March 16 (03-02-19)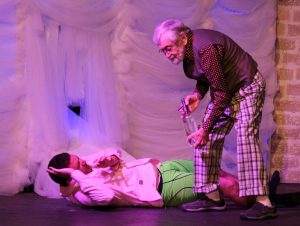 On stage now through March 16 at Lab Theater is Mitch Albom's timely comedy, And the Winner Is. Some reviewers have dismissed the play as a "lightweight comedy … but pleasant way to spend an evening." While the latter is true (the Lab production is a hoot and a howl), And the Winner Is provides a fascinating contrast of the way in which the fabric of society has changed in the seven decades that have elapsed since the end of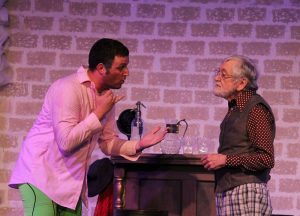 World War II.
While opinions vary, any conversation about all-time great Christmas movies has to include Frank Capra's It's a Wonderful Life starring Jimmy Stewart and Donna Reed. It's a story about a good and decent guy facing financial ruin, disgrace and incarceration through no fault of his own. In his despair, he concludes that the world would be better off if
he'd never been born. It falls upon Clarence, his guardian angel, to not only prevent George Bailey from committing suicide, but show him just how good he'd done over the course of his truly wonderful life.
The theme and central character in Winner are the inverse of It's a Wonderful Life. Tyler Johnes is a self-centered, egomaniacal actor concerned, for the moment, with only two things: winning the Oscar for Best Supporting Actor and nailing his beautiful, well-endowed gal pal, Serenity, who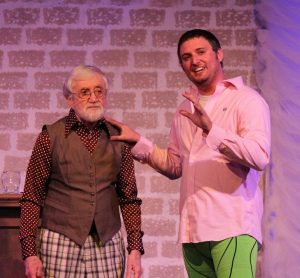 Tyler appreciates solely because "she has a great ass." But unlike George Bailey, Tyler Johnes doesn't wish to be dead. He is dead. Dead as a door nail. He dropped dead in bed the night before the Academy Awards and now he's pleading with his heavenly gatekeeper to return to earth so that he can find out if he won.
After all, it's all about Tyler Johnes.
Here's the rest of this review.
RELATED POSTS.
_____________________________________________________
Spotlight on 'And the Winner Is' actor Danielle Channell (03-02-19)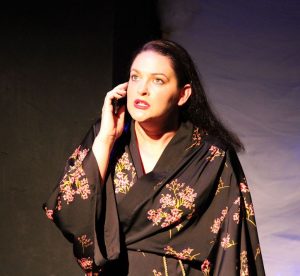 Danielle Channell is a talented comedic actor living and working in Southwest Florida. She is currently appearing at Lab Theater in the Florida premier of Mitch Albom's And the Winner Is! Past credits include the role of producer Julia Budder in It's Only a Play, Broadway producer Elsa Von Grossenkneuten in The Musical Comedy Murders of the 1940s and the beautiful, charming and talented Meg McGrath in Beth Henley's Southern Gothic tragi-comedy, Crimes of the Heart.
Read here for the rest of Danielle's profile.
___________________________________________________
Spotlight on "And the Winner Is' actor Dave Yudowitz (03-02-19)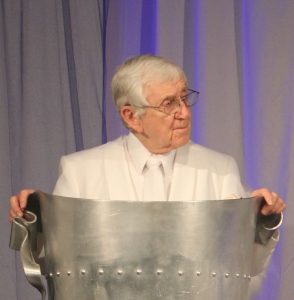 Dave Youdowitz is a local actor who has appeared in numerous local productions including Mitch Albom's And the Winner Is, David Yaverbaum's An Act of God (Dave played the archangel Michael), 55 and Over (where he played Moe, a cantankerous 75-year-old who gets evicted from his apartment because he opts to buy groceries and his expensive heart medication in lieu of paying rent), The Diary of Anne Frank, 2014's summer stock hit, Standing on Ceremony: The Gay Marriage Plays (in which he rendered a riveting and touching eulogy for his recently-deceased gay partner of many years in a vignette titled London Mosquitoes) ….
You'll find the rest of Dave's profile here.
____________________________________________________
Spotlight on 'And the Winner Is' actor Madelaine Hayes (03-02-19)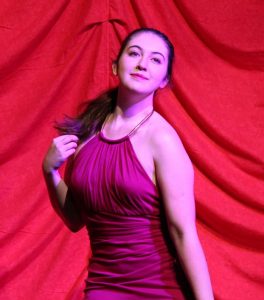 Madelaine "Maddy" Hayes is local actor and director. Her acting credits include Serenity in And the Winner Is, The Musical Comedy Murders of the 1940s and Stage Kiss, as well as a number of staged readings at the Laboratory Theater of Florida. Maddy has headed the Lab's winter camp and co-directed the Lab's summer camp show, Evil Dead. She also had the distinction of directing the Audience Choice winner in Lab Theater's 2018 24-Hour Playwriting Challenge, Sunny with a Chance of Social Anxiety by Dave Matthew Chesebro.
_________________________________________________
Spotlight on 'And the Winner Is' actor Todd Lyman (03-02-19)
Todd Lyman is an actor who is presently appearing in Lab Theater's production of Mitch Albom's And the Winner Is. Previous credits include theater critic Ira Drew in Terrence McNally's It's Only a Play (which marked Todd's Lab Theater debut), Bud Frump in How to Succeed in Business Without Really Trying, Enoch Snow in Carousel, Hysterium in A Funny Thing Happened on the Way to the Forum and Ivan in Anton Chekhov's The Marriage Proposal.
_____________________________________________________________
Lab's new season announcement party and fundraiser is March 11 (03-02-19)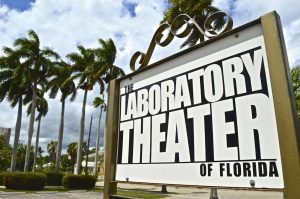 Fresh on the heels of another record-breaking season, The Laboratory Theater of Florida will be announcing the 2019-2020 shows for its 11th season on March 11. Free and open to the public, the event features entertainment, drinks and hors d'oeuvres, and an advance opportunity to sponsor special show needs, underwrite the new Actor's Fund, or sponsor one of the regular season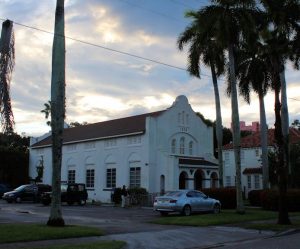 activities of your choice.
In addition to revealing the shows it will be producing next season, The Lab's announcement part functions as a fundraiser, with attendees enjoying the chance to win extraordinary raffle prizes and bid on silent auction items. Funds raised during this event will go towards property improvements and renovations, most notably the continuing cleanup and rehab of the new education building,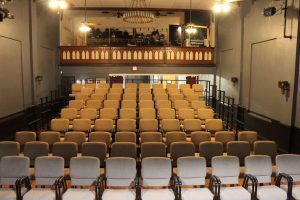 functional air conditioning for the props and costumes building, restoration of the original hardwood floors and creation of an outdoor performance space.
A favorite event each year for Laboratory Theater patrons, the event also affords the opportunity to purchase discounted season or snowbird passes.
The event begins at 7:00 p.m.
______________________________________________________________
'Joe Turner's Come and Gone' on stage at Alliance through March 17 (03-02-19)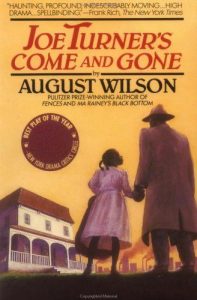 Next up at the Alliance for the Arts is August Wilson's Joe Turner's Come and Gone. It is reputed to be the most spellbinding and emotionally rich of Wilson's Cycle Series. It's also the third Cycle play to be produced by Theatre Conspiracy, following Ma Rainey's Black Bottom and last season's Seven Guitars. Follow these links for more on this show:
________________________________________________
Naples Players' 'Marjorie Prime' closes tomorrow (03-02-19)

The Naples Players' production of Jordan Harrison's Marjorie Prime closes tomorrow.Clever and captivating, this Pulitzer Prize-winning play explores the mysteries of human identity and the limits – if any – of what technology can replace.
______________________________________________________________________
Vanagas, Coccari and Campbell headlining TNP's 'Midsummer Night's Dream' (03-02-19)

Mark Vanagas, Alisa Marie Coccari and Titania Kylie Campbell headline the cast of The Naples Players' ongoing production of William Shakespeare's A Midsummer Night's Dream. Directed by John McKerrow, A Midsummer Night's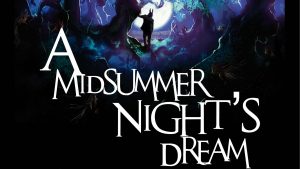 Dream is being performed free on the Baker Stage as part of TNP's continuing effort to provide accessible Shakespeare to the community. Audience members are invited to bring lawn chairs and picnics to enjoy Shakespeare under the trees and stars in the Sugden Plaza. The show will run Saturdays at 2:00 p.m. and Sundays at 6:00 in the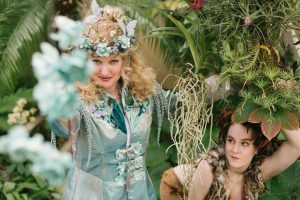 evening now until March 10, 2019.
Shakespeare wrote A Midsummer Night's Dream in 1595-1596. It is the mischievous and light comedy consisting of four plots, interconnected by the wedding celebration of Theseus, the Duke of Athens, and the Amazon Queen, Hippolyta. The classic story is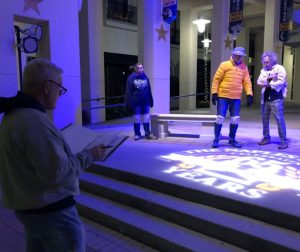 about order and chaos, reality and appearance, and love and marriage.
In modern tradition, the cast of ten actors will play multiple roles:
Mark Vanagas as Thesus and Oberon
Alisa Marie Coccari as Hipployta and Titania
Kylie Campbell as Puck, Egeus, Snout and Moon
Kacey Canas plays Hermia
Jennifer Valiente is Helena and Mustardseed
Zachary Pachol is Lysander
Brandon Kade Somers plays Demetrius, Snug and Lion
David Whalley is Bottom and Pyramus
Robert Ball is Peter Quince, Prologue, Wall and Cobweb
Shelley Gothard plays Flute, Thisbe and Peaseblossom.
"A Midsummer Night's Dream is one of Shakespeare's most popular and most performed plays, because people still like to laugh and love is as a fickle and unexplainable as it has always been," observes Director John McKerrow. "I love that we are bringing Shakespeare to our community on our outdoor stage. We are enlightening our audiences on how fun, timeless, and entertaining Shakespeare's plays can be. Our goal, as I believe was Shakespeare's goal, is to entertain and allow our audience to laugh."
McKerrow's passion for Shakespeare runs deep. Most recently, McKerrow was seen on the Naples Players stage as John Barrymore in I Hate Hamlet, and he has taught Acting and the Shakespeare class for The Naples Players' adult education program, Shakespeare in Paradise's youth program, Opera Naples and for the Bonita Arts Center.
John is the founder of Shakespeare in Paradise offering private coaching to area students. John's directing credits include Macbeth, A Midsummer Night's Dream, Twelfth Night, and The Tempest. His acting credits include Petruccio in The Taming of The Shrew, Benedick in Much Ado about Nothing, Macbeth, Demetrius in A Midsummer Night's Dream, and Richard in Lion in Winter. John studied acting and Shakespeare at HB Studios in Manhattan with Edward Morehouse. He worked off-Broadway, on tour in regional theatre, in national commercials with recent television appearances in Bloodline with Sissy Spacek and Ballers with Dwayne Johnson.
A Midsummer's Night Dream is sponsored by Neapolitan Family Magazine. The production's Scenic Designer is Mike Santos with assistance by Megan Macker. Costume Design is by Mark Vanagas, Lighting Design by Chris Riley, and Sound Design by Bradley Van Houten and Grey Conderman. Lisa Nuccio will serve as Stage Manager.
As the show is free to the public, no ticket reservations are required to attend. But audience members are encouraged to arrive early with lawn chairs and picnic blankets.
Now celebrating its 65th season, The Naples Players Sugden Community Theatre is Naples' oldest theater and is a vital part of the exciting experience of Downtown Naples. The Naples Players continually seeks to enrich, educate, and entertain the community through a superior theater experience. TNP is inspiring passion for the performing arts through life-long opportunities to participate in vibrant theatrical experiences.
_____________________________________________________________
Dawn and Charles Fornara leading 'Guys & Dolls' musical direction (03-02-19)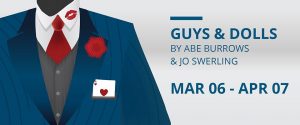 Guys & Dolls opens in Blackburn Hall at The Naples Players Sugden Theatre on March 6. And leading the choreography and musical direction is the creative team of Dawn Lebrecht Fornara (directing & choreography) and Charles Fornara (musical direction).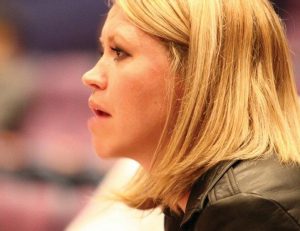 This is the same artistic duet that led the creative and musical direction behind TNP's sell-out productions, Chicago and Irving Berlin's White Christmas.
Interestingly, it was Guys & Dolls that brought Charlie and Dawn together for the first time fifteen years ago. Now, they are poised to re-live those moments, but as a married couple.
Guys & Dolls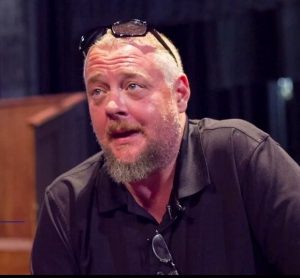 is a classic American musical featuring some of Frank Loesser's most memorable tunes, including the hilarious "Adelaide's Lament," the romantic "I've Never Been in Love Before," the exuberant "If I Were a Bell," and the classic "Luck Be a Lady." Involving the unlikeliest of Manhattan pairings, Guys & Dolls follows the story of a high-rolling gambler and a puritanical missionary, a showgirl dreaming of the straight-and-narrow and a crap game manager who is anything but.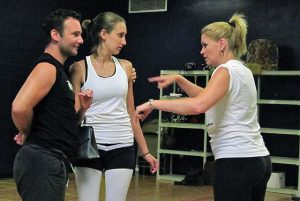 Guys & Dolls takes us from bustle of Times Square to the dance clubs of Havana to the sewers of New York City as it demonstrates the great lengths to which a guy will go when he truly falls in love with a "doll".
Stage Management is by Cole Butcher and Jules Branche and Amy Tran are the Assistant Stage Managers.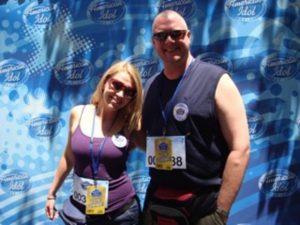 Guys & Dolls is produced with Scenic Design by Mike Santos, Lighting Design by Craig Walck and Chris Riley, Sound Design by Bradley Van Houten, and Costume Design by Dot Auchmoody.
Guys & Dolls runs March 6 – April 7, 2019. Tickets are $45 and are available for purchase online at www.NaplesPlayers.org or by contacting the Box Office at (239) 263-7990.
_________________________________________________
Amy and Jesse Hughes headline 'Guys & Dolls' cast (03-02-19)

Guys & Dolls opens in Blackburn Hall at The Naples Players Sugden Theatre on March 6. Amy Hughes and Jesse Hughes headline the large and talented cast of this masterful and unforgettable musical.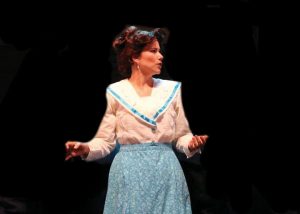 Amy and Jesse Hughes are remembered for notable performances as Marian and Harold Hill in TNP's Music Man. In Guys & Dolls, the couple (who are married in real life) play Sarah Brown and Sky Masterson respectively.
TNP newcomer David Shaffer plays Nathan Detroit, with Jessica Walck (Sylvia, Chicago) portraying Miss Adelaide.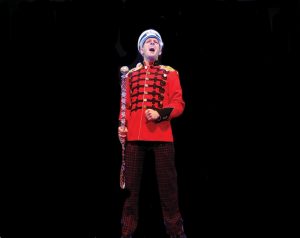 Reprising the successful and memorable TNP Guys & Dolls production from 15 years ago, Joseph Loiacono returns to perform again as Arvide Abernathy.
Jim Corsica is Nicely-Nicely Johnson. Bev Canell (oft referred to with the upmost admiration as "The General" within the walls of the Sugden Community Theatre) is reprising her unforgettable role as General Cartwright.
Completing the cast is Len Becker as Harry the Horse, Bob Patteri as Big Jule, Paul Lopresti as Lieutenant Brannigan, Jason Eugenides as Benny Southstreet, Evelyn Kasper as Agatha and Jack Weld as Rusty Charlie.
Ensemble members include Gaby Biagi, Mackenzie Black, Julia Cornwall, Sophia Costa, Adam Fasano, Frankie Federico, Jeremy Giovinazzo, Wiefta Jean, Kevin Kenneally, Elizabeth Marcantonio, Harry McCartney, Stephanie Nelson, Jack Norkeliunas, Ella Pflaumer, Thomas Richardson, Ryan Roberge, Logan Szittai, Sharon True, Perry Ventro, Lindsey Walsh and Elyse Yun.
____________________________________________________________________
TNP hosting Ed Asner and his prostate for interactive talk-back on March 16 (03-02-19)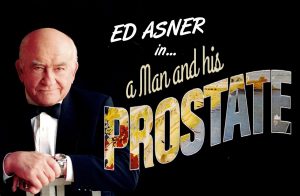 Seven time Emmy winner and television icon Ed Asner is starring in his new comedy stage-play, A Man and His Prostate, at Unity Church of Naples on Friday, March 15 and Saturday, March 16, 2019. Both performances of this comical and poignant show, which draws attention to men's health, start at 7:00 p.m.
And at 2:00 p.m.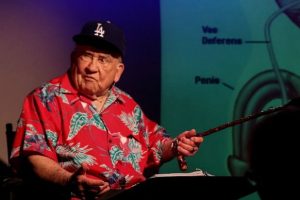 on Saturday, March 16, The Naples Players (TNP) will present a live audience talk-back with Asner in TNP's Blackburn Hall.
Asner was last seen on the Broadway stage in Craig Wright's tragicomedy, Grace, in which he co-starred with Paul Rudd. Asner is one of the most honored actors in television history, with 16 Emmy nominations,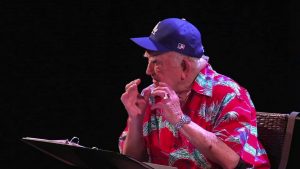 five Golden Globe Awards, and a Lifetime Achievement Award from the Screen Actors Guild. He is best known for his praised role as Lou Grant from The Mary Tyler Moore Show, and for voicing Carl Frederickson in the Pixar box-office smash UP (which won an Oscar for Best Animated Feature). He is also widely known for his television roles in Roots,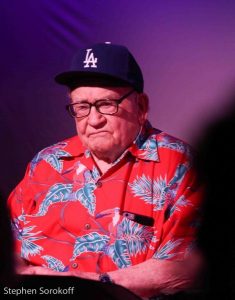 Rich Man Poor Man, The Good Wife, Criminal Minds, Mom, The Crazy Ones, Chasing Life, and Men at Work.
Asner also starred in the blockbuster film Elf as Santa and All of My Heart. For the stage, he toured across the country in his one-man stage-play FDR based on the life and career of President Franklin D. Roosevelt.
A Man and His Prostate was created and written by award-winning Ed Weinberger, who has been showered with Emmys (9) and Golden Globes (3) and has earned a Peabody Award. Weinberger wrote for Bob Hope, The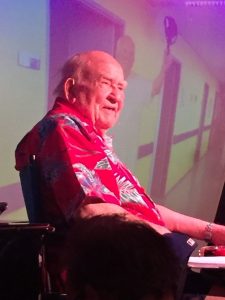 Tonight Show Starring Johnny Carson, The Dean Martin Comedy Hour, Taxi, and the Bill Cosby Show for eight seasons.
A Man and His Prostate is based on Ed Weinberger's true-life experience while vacationing in Italy and being rushed to a hospital for prostate cancer surgery. Media critics have referred to the stage-play as a "hilarious" evening of entertainment. According to Weinberger, Asner was born to play this role of an old codger who won't take any of life's injustices sitting down, as he prepares for surgery.
Tickets for A Man and his Prostate,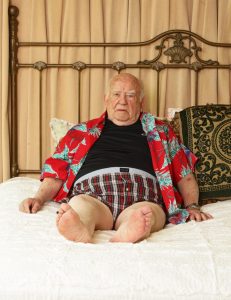 produced by Fubble Entertainment at Unity Church of Naples are $150 for VIP tickets (reserved seating and a meet-n-greet after the show) and $50 general admission for the 80-minute show. Tickets for the show are available online at https://www.unitynaples.org/project/edasner/
Tickets for The Naples Players' 2:00 p.m. interactive talk-back and Q & A with Asner on Saturday, March 16th are $20 and available by contacting The Naples Players Box Office (239) 263-7990 or NaplesPlayers.org.
_________________________________________________________________
Regional ESU winner Kylie Campbell off to Lincoln Center for nationals (03-02-19)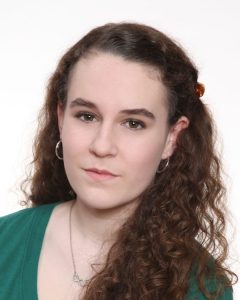 Fifteen year old KidzAct actor Kylie Campbell won first place on February 16 in the regional English-Speaking Shakespeare (ESU) Competition. As the first-place finisher, Campbell receives $500, an ESU First Place trophy, The Riverside Shakespeare Complete Works, an all-expense paid trip to New York City to compete in the 36th Annual National Shakespeare Competition finals at Lincoln Center and free coaching.
Kylie attributes her success to the training she's received in The Naples Players KidzAct youth theatre program.
"Theater has always been the most important thing in my life," says Kylie.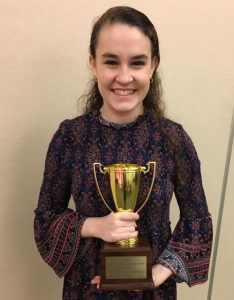 "I grew up at The Naples Players and have learned so much in my eleven years there. If it wasn't for all the support I've received from everyone at that theater, I don't think I would be the actress I am today."
Kylie started out doing musicals, then transitioned to plays, before deciding to try Shakespeare. Currently a Barron G. Collier High School student, she has been studying and performing at The Naples Players since preschool. Acting since she was four years old, Campbell has been seen in Coney Island Christmas as Young Shirley, Les Misérables as Young Cosette, Sister Act as Sister Mary Theresa and CATS as Demeter.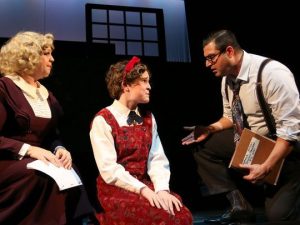 She is presently performing as Puck in The Naples Players Shakespeare-on-the-Plaza adult production of Shakespeare's A Midsummer Night's Dream, which is being performed on The Baker Stage every weekend through March 10, 2019.
"Shakespeare had the ability to take a concept and write it in the most eloquent way. I think it's important for someone of my generation to understand Shakespeare, and I have just the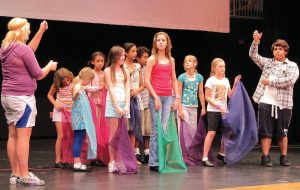 most fun performing these special works of art," continues Campbell.
"She really loves the craft, learning the techniques of acting," observes Associate Artistic Director Jessica Walck, who has been instrumental in her arts development over the years. "[She's been very hungry to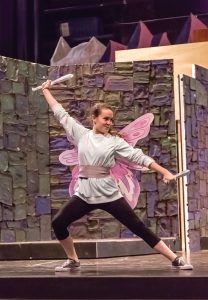 learn by taking every class and becoming involved in all the different scopes of work and productions offered at The Naples Players.
Campbell's mother has also been impressed with her daughter's theater interest since such a young age.
"She's had a passion for performing ever since she was very little, and she's just always known that she's wanted to be an actress," points out Debbie Campbell. "It's amazing to see her find new aspects of theater that she loves. Her father and I are so very proud of her."
Naples Players Director John McKerrow, who has been an ESU Naples-based competition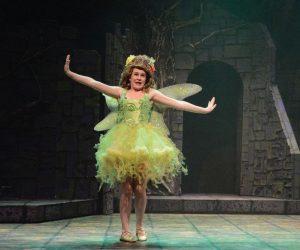 judge for about 8 years, also weighed in.
"The students seem to get better and better. That is a testament to Kylie's great win and to our local teachers and school system. This is a wonderful opportunity for Kylie and I am so proud of her."
At the ESU National Competition, she will be sequestered with approximately 65 students who have won their local ESU branch competitions from around the country.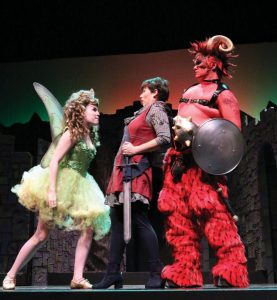 They will attend a show together, participate in educational activities, and then perform on The Lincoln Center stage.
"It is truly an experience she will never forget." McKerrow adds.
The Naples Players offers specialized Shakespearean training for children, which culminates in an annual children's production, which follows the adult Shakespeare-on-the-Plaza production.
"One of the greatest assets that our Shakespeare program gives our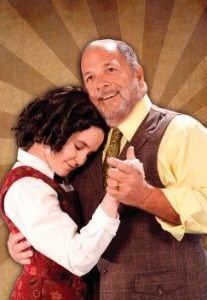 young students is the opportunity to work with the area's foremost Shakespeare experts." shares Craig Price, The Naples Players Director of Education. "Bryce Alexander directed the children's production of The Taming of the Shrew last year, in which Kylie performed as Petruchio and this year she is involved in the adult Shakespeare production of A Midsummer Night's Dream."
The KidzAct Shakespeare-on-the-Plaza free production of A Midsummer Night's Dream runs Saturday, April 13th at 11:00 p.m. and Sunday, April 14th at 6:00 p.m. outside on The Baker Stage in Sugden Plaza. All performances are free, and no tickets are required.
Each year,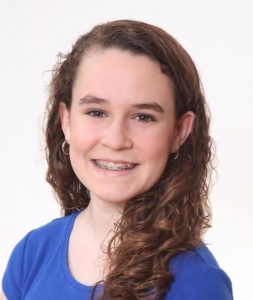 more than 20,000 high school students participate in the English in Action National Shakespeare Competition at the school, regional and national levels through the help of more than 2,500 teachers and 55 ESU branches nationwide. As part of the competition, students perform a monologue and recite a sonnet from Shakespeare and are judged on their understanding of their selected texts and on their ability to communicate their interpretation to the audience. Through this school-based program, students in grades 9 – 12 develop critical thinking and speaking skills and increase their self-confidence through performance of Shakespeare's work.
Since 1983,

the English-Speaking Union has given more than 300,000 students of all backgrounds the opportunity to bring the timeless works of Shakespeare to life and to learn to express his words with understanding, feeling and clarity. The competition has been recognized by the Globe Center, the Children's Theatre Foundation of America and the American Academy of Achievement.
_________________________________________________________
Fort Myers Art Walk is tonight and tomorrow in River District (03-01-19)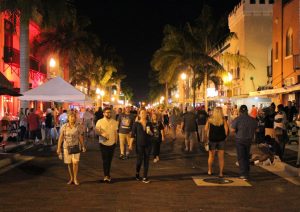 The River District will come alive tonight when Art Walk returns to downtown Fort Myers. Now a two-day event, Art Walk will continue tomorrow from 11:00 a.m. to 4:00 p.m. With exciting new exhibits and live art demonstrations, rain or shine, this is a "must attend event."
New exhibits include exceptional art in a variety of mediums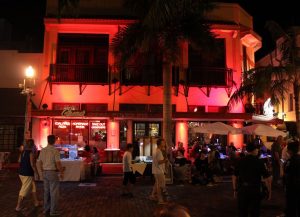 done by a bevy of local artists and some national and international artists as well.  You can meet the artists and talk art at the self-guided Friday night event, which brings together art enthusiasts, collectors and community friends who celebrate the arts each month. The Friday night Art Walk sees First Street closed to traffic. Local artists set up in the street selling their art, and face painting is offered at several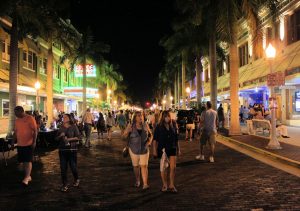 locations along First Street. And at the Broadway and First Street intersection, the Fort Myers Art League will be hosting a "Make It/Take It" table for children of all ages.
Saturday Art Walk is a quieter affair with most of the galleries open for examining the art at more leisurely pace. This new and improved version of Art Walk includes 14 galleries and art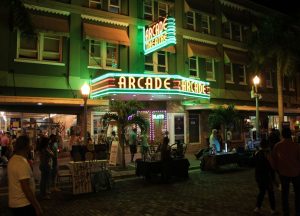 stops, including:
American Legion Veterans Gallery showing Art done by Veterans
Art League of Fort Myers – new exhibits each month
Arts for ACT Gallery – features three or more art exhibits every month plus co-op members art
Bootlegger Alley Gallery – outdoor gallery open only during Art Walk in The Patio de Leon
Grand Illusion Gallery – art, tee shirts and more
Marc Harris Wildlife Photography – on Jackson Street
Miville Art Gallery – art and photography in the Franklin Shops
Ollie Mack Gentry Photography – photography  at 2180 West First Street
Sidney & Berne Davis Art Center – Main Gallery Exhibit and Capitol Exhibit on the 3rd Floor
The Barrel Room – Jazz art – on Bay Street
Timeless Gallery – gallery and gift shop featuring steampunk art and more
Two Newts Gallery – co-op gallery located off West First Street at 2064 Bayside Parkway
Unit A – urban contemporary gallery of internationally-acclaimed artist Marcus Jansen located in Gardener's Park
As this survey of participating galleries reveals, Fort Myers Art Walk spans the core of downtown Fort Myers and includes the Gardener's Park area and West First Street. Most of the action is located on First Street,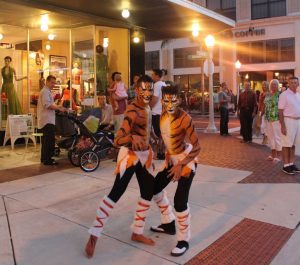 but you can obtain a Fort Myers Art Walk map at any of the galleries that will lead you to all the art venues and Art Walk partners.  "Enjoy cultural venues, restaurants, bars and businesses, plus live music," touts the River District Alliance. "Watch live art demos on First Street, eat amazing food, shop the unique local boutiques or just enjoy the atmosphere."
So whether you prefer the energy of night or the calm of day, there's something for everyone during this new-and-improved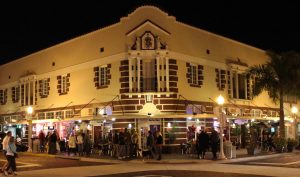 weekend of art that Fort Myers still calls Art Walk. There is free street parking and $5.00 at any of the parking garages.  In season ride the free River District Trolley. Fort Myers Art Walk is a Pet and Family Friendly free event! Fort Myers Art Walk is hosted by The River District Alliance, a non-profit organization. For more information, please visit www.fortmyersriverdistrictalliance.com.
________________________________________________________________
Luis Valle 'Vibrations' exhibition opens at Davis Art Center on March 1 (03-01-19)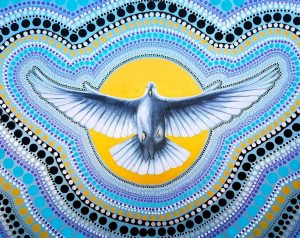 Celebrate the unique art style that made Luis Valle a well-known muralist in Wynwood, Denver and Orlando. His exhibition, Vibrations: Urban Art Exhibition, opens in the grand atrium of the Sidney & Berne Davis Art Center during Art Walk on March 1, with an opening night reception from 6:00-10:00 p.m.
The opening will also feature a live street art segment.
Luis

Valle, who is also known as El Chan Guri, grew up in Miami, where he excelled in the arts from an early age. Valle received his formal training from Florida State University. There, he earned a Bachelor of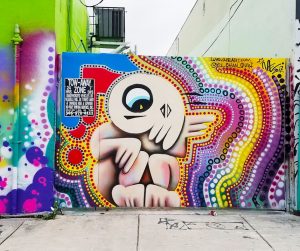 Fine Arts degree in visual arts while focusing on painting and metal fabrication. He later went on to receive a Master in Arts Degree from New York University, where he developed an interest in video and video art while continuing his progression as a painter.
Luis is currently very active in the Miami art scene, creating commissioned murals as well street art pieces on businesses and neighborhoods throughout

South Florida. Easily recognizable, his style is a blend of influences from indigenous cultures, psychology, shamanism, religion, spirituality, frequency, vibration and energy.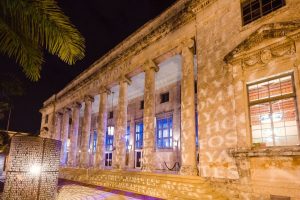 Valle's mural art can be found in many major cities, including Miami, Orlando and Denver. Wynwood, in particular, has several of Valle's murals. Valle also so helped create a mural dedicated to the victims of Pulse Orlando.
For more info about Luis Valle, please visit http://luisvalleart.com/murals.
_____________________________________________________________________
Davis Art Center hosting Fort Myers High 2019 Senior Visual Arts Exhibition (03-01-19)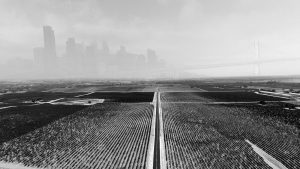 Experience the art work of more than 40 students from Fort Myers High School in the Capitol Gallery at the Sidney & Berne Davis Art Center on March 1 during Art Walk. The 2019 Senior Visual Arts Exhibition showcases artworks created by 43 Green Wave students in fulfillment of their 2019 International Baccalaureate Visual Arts Program. The work explores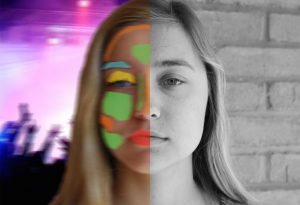 in the aggregate a wide range of visual media including traditional and digital photography, acrylic and oil painting, printmaking, fiber arts, sculpture, ceramics and more.
Fort Myers High School believes each student is capable of reaching his/her academic potential and has an inherent right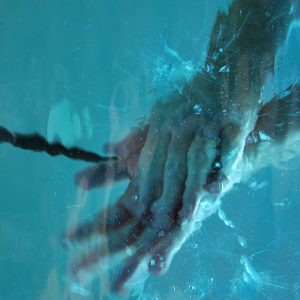 to receive the finest education possible for the attainment of educational goals. Therefore, it is the mission of Fort Myers High School to create and maintain an orderly, business-like environment with an equitably enforced, uniform standard discipline policy in which each student may discover his/her respective potentials and bring them to fruition. To learn more about Fort Myers Senior High School, please visit https://fmh.leeschools.net.
The show only runs two weeks, closing March 14.
The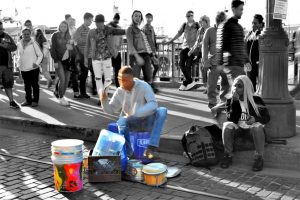 Sidney & Berne Davis Art Center is located at 2301 First St. in the historic downtown Fort Myers River District. For more information about the show, please call 239-333-1933 or visit http://www.sbdac.com.
Photos:
Matthew Spychalski
Katrina Lee
Elena Dent
Abby Gleason
_________________________________________________________
Watercolorist David Belling dives deep to paint Dixie Fish Co. (03-01-19)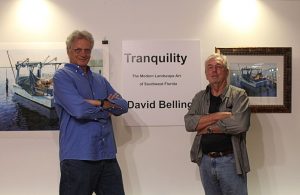 Rene Miville is exhibiting a number of David Belling's original watercolor paintings in his mezzanine gallery at the Franklin Shops on First in February and March. Three of these paintings have an interesting provenance for folks who love local history.
Some 25 years ago, Belling was taking photos in Matanzas Pass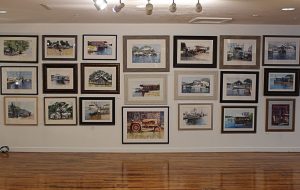 on the eastern side of Estero Island. He was idling through a stretch of water once plied by the mighty Calusa under the watchful eye of their chiefs sitting atop the pinnacle of their Mound Key capital. In the 1990s, this section of the pass was dominated by shrimp trawlers, commercial fishing vessels and fish houses. One of the latter belonged to the Dixie Fish Company.
Go here for the rest of this story.
________________________________________________________________
David Belling's 'Tranquility' on view at Miville Gallery in River District (03-01-19)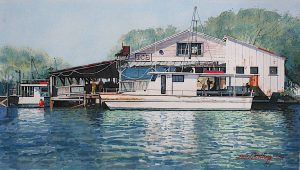 In turbulent times such as these, who couldn't use a little more peace and serenity? To fill this need, the Rene Miville Gallery has introduced a little tranquility to the downtown Fort Myers River District art scene – as in a new exhibition of work by watercolor realist David Belling.
Tranquility –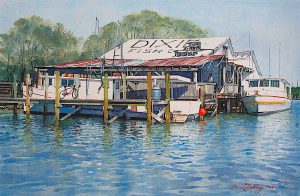 The Modern Landscape Art of Southwest Florida features dozens of the nautical scenes and historical-based landscapes that David Belling has been rendering since turning to painting full time after his retirement in 2004 following decades as a creative director for big and little advertising agencies in both Milwaukee and Cape Coral.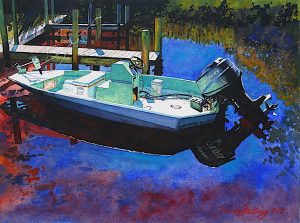 While there are plenty of moderately-sized originals to admire, gallery owner Rene Miville has blown up photos of half a dozen of Belling's paintings into 44-by-32-inch prints. These, in particular, uniquely enable viewers to savor the sublime quietude built into the fabric of each of Belling's compositions.
_______________________________________________________________________
Lovegrove retrospective on exhibit in ONE/Allure sales center in City Pier Bldg (02-25-19)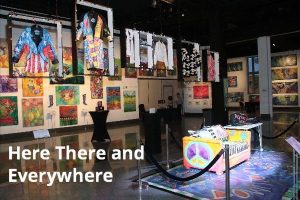 How does a woman recover from a breast cancer diagnosis, emergency surgery and radiation therapy? Well, if she's Matlacha Impressionist Leoma Lovegrove, it's by staging an impressive retrospective of her work at an equally impressive venue. Here, There and Everywhere is on view now at ONE/Allure's Sales Center in the downtown Fort Myers' River District.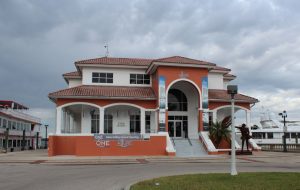 "We are humbled and honored to have Leoma Lovegrove exhibiting her beautiful high-energy art here at our sales gallery," states Barbara Bengochea-Perez, director of Sales and Marketing for ONE/Allure. "I have personally been a longtime fan of her work and we know that everyone in the community will be excited to see her work return to downtown Fort Myers."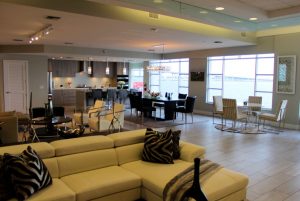 Lovegrove last exhibited a retrospective of her work at the Sidney & Berne Davis Art Center in January of 2017. Palettes: Past, Present & Pursuits included more than 200 paintings, 2D and 3D mixed media works, sculpture and art clothing and holds the distinction of being one of the Davis Art Center's most popular and well-attended shows.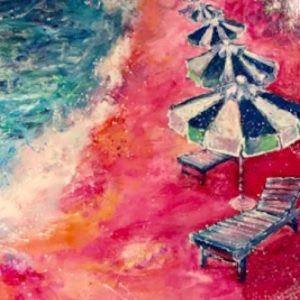 The ONE/Allure's Sales Center is featuring roughly 60 pieces of Lovegrove's most representative work, displayed in a refined upscale residential setting that evokes the discriminating taste that will define the 34 spacious SkyRises-two (2) residences per floor that Miami-based developer JAXI Builders expects to include in its 21-story waterfront residences which will be available "for only a fortunate few."
"I've always wanted to exhibit in the historic City Pier Building," Lovegrove acknowledges. Prior to serving as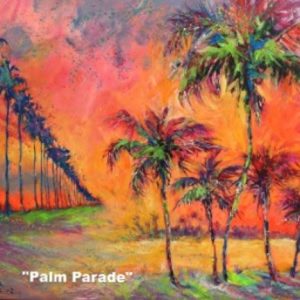 ONE/Allure's sales office, the two-story building was home to Al Oerter's Art of the Olympians. The facility and associated dock were originally constructed as a ferry terminal for a shuttle service to Key West.
The artist went public with her diagnosis and treatment to encourage women to be assertive when it comes to their health and speak up if something doesn't feel quite right. Leoma insisted on an MRI after being told that nothing was wrong and to check back in six months.
Lovegrove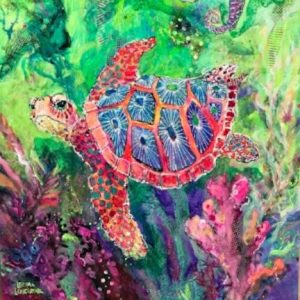 has long been an advocate for cancer awareness and recovery. Not only does she observe National Cancer Survivors Day each June and Breast Cancer Awareness Month each October, the artist lost a sister to cancer several years ago.
Possessed of a deep and abiding faith and unyielding work ethic, Lovegrove now feels that painting and exhibiting her artwork is the best medicine for her complete recovery. Known as the People's Painter, Leoma is inspired by the public to pick up a brush and create for the greater good each day.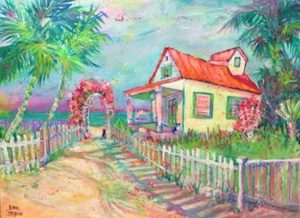 Toward that end, Leoma plans to be on hand at ONE/Allure during each Art Walk and Music Walk during the 2019/2020 seasons to meet and greet visitors and perform Paint Out Loud events.
Leoma Lovegrove is an impressionist-expressionist painter known worldwide for her vivid colorful paintings. Nationally, her works are represented in numerous galleries. Her portrait of Jimmy Carter hangs in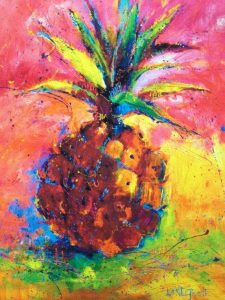 his Presidential Library in Atlanta. Her work is also included in the private collection of the White House in Washington, D.C., in President George W. Bush's Presidential Library in Dallas, Texas, and has also graced the windows at Rockefeller Center in New York City.
Internationally, Lovegrove was commissioned to paint a portrait of Richard Branson for the Virgin Airlines Headquarters in London. Her Beatles Series drew the attention of the city of Liverpool. She was the first American to paint on the replica of Claude Monet's floating studio in Giverny, France, and she was honored to be the first American artist to exhibit, An American in Giverny in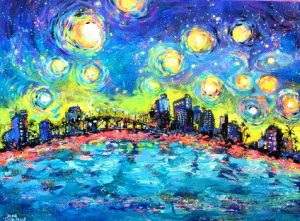 the famous Pierre Bonnard home in Vernon, France.
Here, There and Everywhere will hang for two years, with new pieces added during holidays. All work is for sale.
ONE/Allure Sales Center is located at 1300 Hendry Street, Fort Myers, Fl www.OneFtMyers.com.
_____________________________
Art in the Park is Saturday (03-01-19)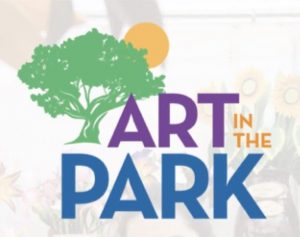 On Saturday, March 2, Art in the Park returns to Park Street, adjacent to The Naples Art Association. Located just a block and a half from historic Fifth Avenue South, Art in the Park is within walking distance of trendy European boutiques, sidewalk cafes and iconic art galleries such as Sheldon Fine Art, Call of Africa's Native Visions Gallery and Shaw Gallery of Fine Art. The show is also just three minutes by car from fabled Gallery Row and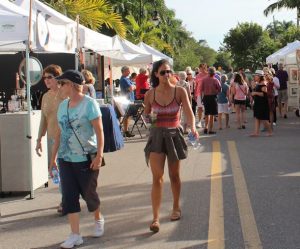 the Third Street South Gallery District and the Crayton Cove art district. Since 1957, Art in the Park has been showcasing paintings in oil and acrylics, watercolors, mixed media, photography, sculpture, ceramics, glass art, jewelry and wood-working created by members in good standing of the Naples Art Association. You can find more information on Southwest Florida's longest running fine arts and craft fair at http://www.naplesart.org/content/art-park-2011-2012.
_________________________________________________________________
Third installment of Bonita Springs National Art Festival is March 2 & 3 (03-01-19)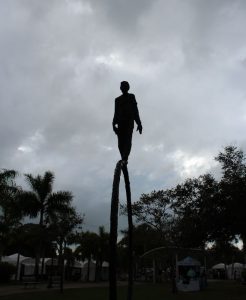 The Bonita Springs National Art Festival returns to Riverside Park in Bonita Springs for the final time in 2019 on the weekend of March 2 & 3. Like its January and February editions, this festival places a heavy emphasis on quality and originality, with the more than 200 artists juried into the show from across the United States, Canada, South America and even Europe exhibiting and selling original paintings, drawings, pastels, photography, handcrafted jewelry, clay works and ceramics, glass art, metal sculpture and more. Together with the festivals held in January and March, this show is a major fundraiser for the Center of the Arts of Bonita Springs.
__________________________________________
Naples Masters Art Festival is March 2 & 3 (03-01-19)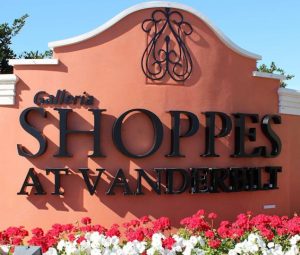 Naples Masters Art Festival comes to the Galleria Shoppes at Vanderbilt on March 2 & 3. This festival features 60 highly successful and skilled artists who bring and exhibit paintings in oil, acrylic and watercolor, drawings and pastels, 2D and 3D mixed media and collages, photography and digital art, woodworking, sculpture, ceramics, glass, fiber art, and jewelry. The festival is devoted mainly to fine art, with some fine crafts entering into the mix.
________________________________________________
Art League of Marco Fine Craft Fair is March 2 & 3 (03-01-19)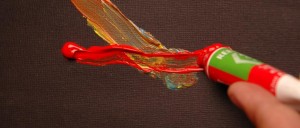 The Art League of Marco Island Fine Craft Fair takes place on the weekend of March 2 & 3. This fair is held at 1010 Winterberry Drive, Marco Island, Florida 34145, which is toward the southern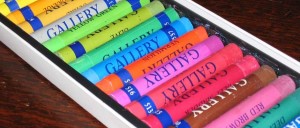 end of the island. This craft fair provides browsers and art enthusiasts with some of the region's best original artwork, including paintings, watercolors, photography and digital art, ceramics, pottery, glass, clothing, children's clothing, jewelry and mixed media work.
____________________________________________________________________
1st Wednesday Studio & Gallery Tour back at Naples Art District on March 6 (03-01-19)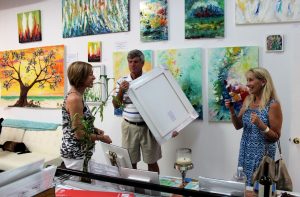 On Wednesday, March 6, the more than three dozen galleries and artist studios that comprise the Naples Art District open their doors to the public from 5:00-8:00 p.m. Called 1st Wednesday Studio & Gallery Tour, the event is a unique opportunity to not only visit some of Southwest Florida's most interesting galleries, but immerse yourself in the sights, sounds and smells of the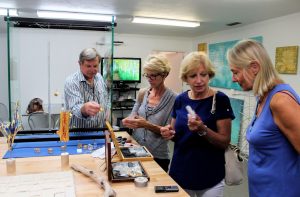 studios of more than 60 emerging and mid-career artists working in a broad cross-section of genres and media. Look for the magenta and white art flags. Call 239-289-5-70 for more information.