Actors, artists, filmmakers and events in the news October 8-14, 2018
Here are the actors, artists and filmmakers in Southwest Florida who are making news:
Sanibel's Watson MacRae Gallery hosting Hollis Jeffcoat retrospective (10-13-18)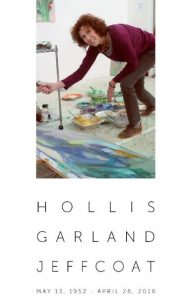 Hollis Garland Jeffcoat devoted the major part of her adult life sharing with viewers her visceral experience and unique perception of the beauty of the natural environment in which she lived. When she died on April 28 in Fort Myers at the age of 65, Hollis left behind a trove of elegant, gestural, color-saturated paintings that attest to her genius, and to fulfill Jeffcoat's wish that she be remembered for her work, her long-time friend and partner Maureen Watson is curating a retrospective at Sanibel's Watson MacRae Gallery in November that will celebrate her life and accomplishments.
"Hollis Jeffcoat: My Life in Paint will begin with her first painting as a professional in France in 1976 and end with her last painting in Sanibel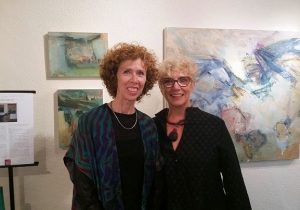 Island in 2017," posts Maureen Watson in the gallery's online newsletter. "Paintings, drawings and prints from her major series will fill the gallery."
Read here for an expose on Hollis' work.
"Please join us for this wonderful exhibit, as we remember our beloved Hollis Jeffcoat," invites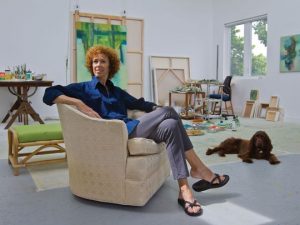 Maureen Watson. The opening reception for Hollis Jeffcoat: My Life in Paint takes place from 5:00-7:00 p.m. on Thursday, November 15.
Watson MacRae Gallery is located in Suite B3 at 2340 Periwinkle Way, Sanibel, FL 33957. For more information, please visit http:www.watsonmacraegallery.com or telephone 239-472-3386.
___________________________________________________________
Scope out this season's Southwest Florida art fairs and festivals (10-12-18)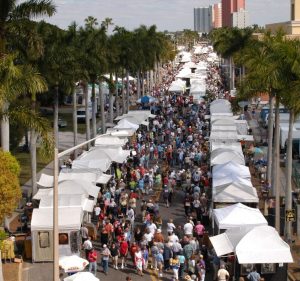 Southwest Florida is home to more than 60 outdoor art fairs, festivals and other shows each season, which officially started on October 3 with the First Wednesday Studio & Gallery Tour in the Naples Art District. It's never too soon to start marking on your calendar the art fairs, festivals and other shows you want to catch this season, and to assist you in this effort, Art Southwest Florida features a detailed month-by-month calendar for October, 2018 through April, 2019. So check it out here.
______________________________________________________
Application deadline for Bonita Bay Masters is October 14 (10-12-18)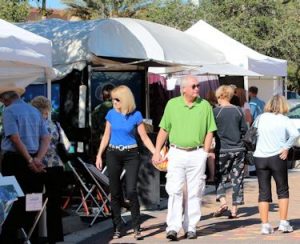 The application deadline for Boulderbrook Productions' Bonita Bay Masters Art Festival at The Promenade is October 14. The show takes place on the weekend of March 30 & 31, 2019. You must apply online at  http://www.boulderbrook.net/.
NB: Applications are closed for the remainder of the art shows that Boulderbrook is bringing to Southwest Florida this season.
_____________________________________________________
Naples Art Ass'n. accepting submissions for this season's Art in the Park (10-12-18)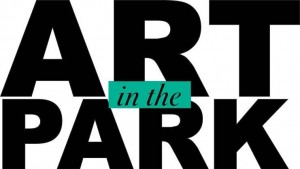 Are you ready for the 2018-2019 season of Art in the Park? The Naples Art Association (NAA) proudly connects artists with art shoppers in another terrific season of Art in the Park.
Since 1957, Art in the Park has showcased paintings in oil and acrylics, watercolors, mixed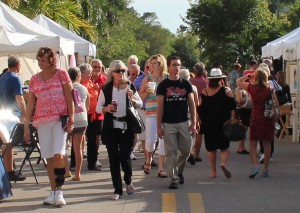 media, photography, sculpture, ceramics, glass art, jewelry and wood-working created by members in good standing of the Naples Art Association. For art lovers, it's a casual, fun-filled venue for meeting local artists and becoming acquainted with their work. It is believed to be the first outdoor art show held in Naples. And the tradition continues for the 2017-2018 art fair and festival season.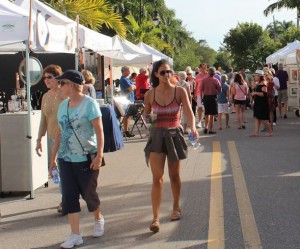 Art in the Park is held between 10:00 a.m. and 4:00 p.m. on the first Saturday of each month from November through April. Because of its long tradition, prestige and the interest and number of people who routinely turn out for the show, many NAA members seek admission to the show. Applicants go through a jury process.
"Art in the Park is a membership opportunity, providing artists a venue to sell and market their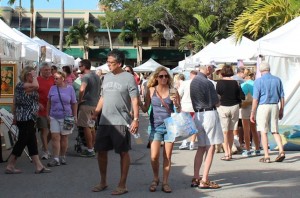 work while broadening their customer base," notes the Naples Art Association in its call to artists for the 2018-2019 season. "It also provides a setting for artists to interact with other artists sharing ideas, industry changes and the camaraderie of creative people. It is an opportunity for both artists and the public to engage in enlightening conversations about art."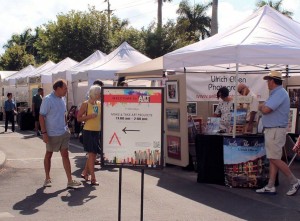 The one-day fair takes place on Park Street adjacent to The von Liebig Art Center in the northwest corner of Cambier Park. Located just a block and a half from historic Fifth Avenue South, Art in the Park is within walking distance of trendy European boutiques, sidewalk cafes and iconic art galleries such as Sheldon Fine Art, Call of Africa's Native Visions Gallery and Shaw Gallery of Fine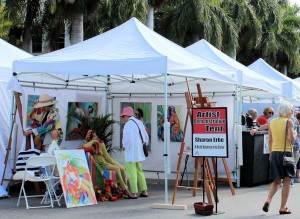 Art. The show is also just three minutes by car from fabled Gallery Row and the Third Street South Gallery District. The January show is also held in conjunction with the Downtown Naples New Year's Art Fair, which will be held next season on Saturday and Sunday, January 5 & 6, 2019.
______________________________________________________________
Application deadline for Naples National Art Festival is October 30  (10-12-18)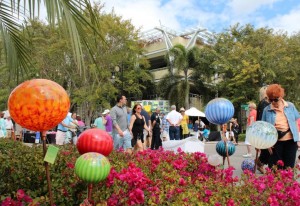 The Naples Art Association is currently accepting applications for inclusion in two of its outstanding outdoor art festivals, Naples National Art Festival and The Downtown Naples Festival of the Arts. (The app deadline for The Downtown Naples New Year's Weekend Art Fair is now closed.)
Naples National is consistently voted among the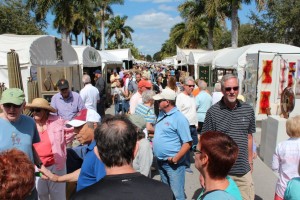 top 25 art festivals in the country by Sunshine Artist Magazine and was ranked #15 last year. As one of the oldest festivals in Collier County, Naples National is counted by the local community as among its premiere, must–see events, thanks to the high quality of art, the engaging personalities of the artists and the festive atmosphere.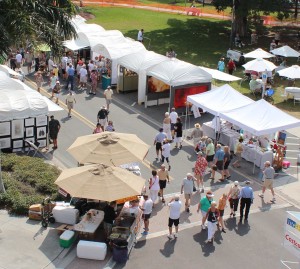 If you are interested in exhibiting in the 40th Naples National Art Festival, here's what you will need to know:
To improve the quality of the show and to provide more sales opportunities for our artists, NAA has reduced the number of booths available from 270 to 190. "This will allow artists greater exposure and less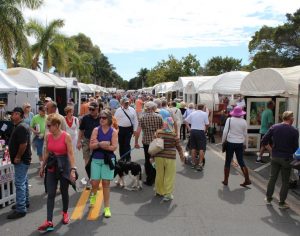 competition," states NAA in its prospectus for the show. "Additionally, the park layout, will consist of one loop making it easier for customers to view all artist's booths. However, there is a corresponding increase in booth fees."
The is the only Naples Art Association show that offers cash awards for Best of Show, Best 2D, Best 3D and Awards of Distinction in 2D and 3D. The amounts are:
Awards will be presented at the band shell in Cambier Park at 5:00 pm on Saturday. NAA staff or volunteers will notify an artist if they need to be present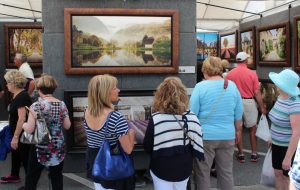 at the awards ceremony on Saturday. Awards are given based on the same criteria used for the jury process. The winning artists are invited to participate in the following year's show and receive jury exempt status but must still pay his/her booth fee.
The mission of the Naples Art Association is to expand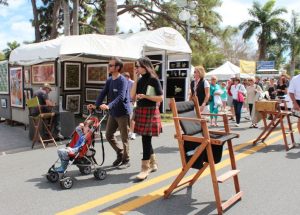 cultural opportunities, broaden education and enrich SWF through the visual arts. Proceeds from the Naples National Art Show support educational programming at The Naples Art Association.
_____________________________________________________________________
App deadline for 31st Annual Downtown Naples Festival of the Arts is Dec. 9 (10-12-18)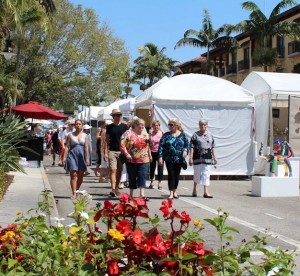 The Naples Art Association is currently accepting applications for inclusion in two of its outstanding outdoor art festivals, Naples National Art Festival and The Downtown Naples Festival of the Arts. (The app deadline for The Downtown Naples New Year's Weekend Art Fair is now closed.)
The 31st Annual Downtown Naples Festival of the Arts is one of the last major art festivals of the winter season and a favorite festival for artists, art enthusiasts and collectors. If you would like to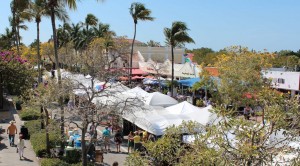 exhibit in this show, here's what you will need to know:
The Naples Downtown Art Show was voted one of the top five favorite events by local businesses and residents. It was also rated in the top 15 by Sunshine Artist's survey of all artists in the country.
________________________________________________________
Hot Works holding two fine art shows in Naples this season (10-12-18)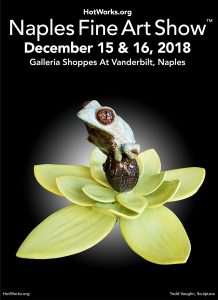 Hot Works LLC has announced that it will be holding two weekend art shows in Naples during the upcoming season. Both will be held at the Galleria Shoppes on Vanderbilt. The 1st Bi-Annual Naples Fine Art Show will take place on Saturday and Sunday, December 15 and 16, with the second returning to the Galleria Shoppes on Saturday and Sunday, March 30 and 31, 2019.
Hot Works emphasizes quality not quantity at its fine art shows. Festival Director Patty Narozny focuses on originality, artist accessibility, cultural diversity and community enrichment. There is also a youth art competition and show to foster art education among aspiring young artists.
The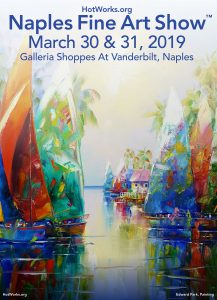 Galleria Shoppes at Vanderbilt is an upscale lifestyle shopping center located on the northwest corner of Vanderbilt Beach Road and Airport Pulling Road. The intersection is reputed to be the fourth busiest in Naples. Conveniently located across the street from the Ritz Carlton Hotel and the Greg Norman Tiburon Golf Course and with casual and fine dining, one-of-a-kind boutiques, Mediterranean-themed architecture and pedestrian-friendly covered walkways, the 226,000-square-foot shopping center is an ideal locale for high-end art shows. And for art enthusiasts who are also sports buffs, Bokamper's Sports Bar & Grill is on site. Owned by former Miami Dolphins linebacker Kim Bokamper, the restaurant has already garnered a 2011 Choice Awards Star for best sports bar in southwest Florida.
____________________________________________________________________
FGCU alum Megan Kissinger focuses on conservation at 'Tropical Reunion' (10-11-18)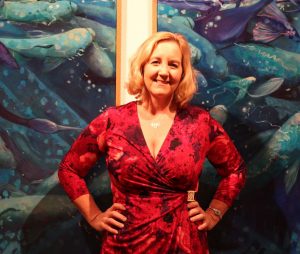 Megan Kissinger is an FGCU Class of 2004 alumnus. She also works as Museum Conservator and Exhibit Designer for the Edison Ford Winter Estates. She is one of two artists being featured now through November 8 in the ArtLab in Library East on the Florida Gulf Coast University campus.
As an artist, Megan's medium in acrylics. A realist, her motifs express her overarching concern with conservation. Toward that end, she depicts animals and scenes from throughout the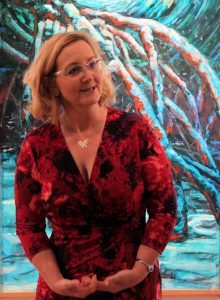 Southeastern United States in all their glory in order to show viewers the beautiful natural world that is disappearing before our very eyes.
"In my work as a museum conservator, I am constantly aware of the ravages of time, both natural and man-made," states Megan in her Artist Statement accompanying her exhibited ArtLab works. "As I go about my duties, my work keeps me examining everything: how it works, what condition it's in, what factors affect its stability and what repairs I can make that won't do more damage than just leaving it alone?"
Read here for the rest of this post.
__________________________________________________________________
Cape actor Scott Carpenter wins ENPY for volunteer work at Lab Theater (10-11-18)
Cape Coral actor/director Scott Carpenter has been honored by the Cape Coral Community Foundation with its ENPY Award for 2018 Nonprofit Volunteer of the Year Award for his work with Lab Theater.
"I was humbled to be in the company of so many great individuals who do some remarkable work in our community," said Scott afterward. The ENPYs showcase the extraordinarily hardworking individuals who dedicate time and talent within the nonprofit sector, recognizing the best executive directors, key staff, board members, and volunteers.
For Scott's acting and directing credits, read here.
_________________________________________________
'Improv Tonight' returns to Moe Auditorium June 8 (10-11-18)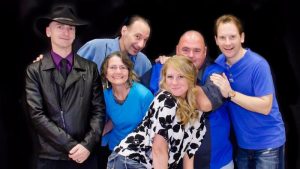 Join CFABS for some of Southwest Florida's best improvisational comedy on Friday, October 12.
Bonita City Improv will perform musical improv, games and scenes that include suggestions provided by the audience. Every show is different with special guests always popping in from nationally-touring improv groups. Be as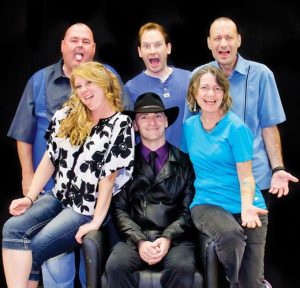 involved in the show as you'd like – whether you're just setting a scene with your suggestions or you're on stage as a player.
The fun starts at 8:00 p.m. at the Center for Performing Arts – Moe Auditorium & Film Center, 10150 Bonita Beach Road.
Adult Tickets are $13.50 for members and $15 for non-members. Beer and wine is available for purchase.
_____________________________________________________________
'42nd Street' on Broadway Palm main stage through November 17 (10-10-18)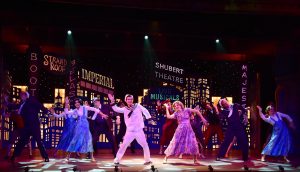 The musical extravaganza 42nd Street is on stage at the Broadway Palm now through November 17.
Here's the storyline: Aspiring chorus girl Peggy Sawyer heads to New York City and quickly lands her first big gig in the ensemble of a glitzy new Broadway show. Just before opening night, the leading lady breaks her ankle, and her misfortunate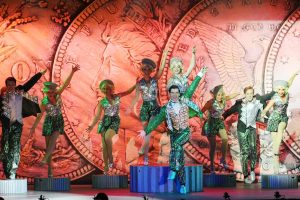 just might provide Peggy with her own big break – a chance to step in and become a star!
42nd Street sparkles with some of the greatest songs in musical theatre history including We're In The Money, Lullaby of Broadway, Shuffle Off To Buffalo, Dames, I Only Have Eyes For You and the title song 42nd Street. During its Broadway run, 42nd Street received eight Tony Award nominations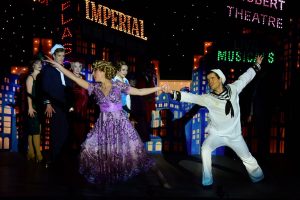 and was the winner of Best Musical in 1981.
Performances are Tuesday through Sunday evenings with selected matinees. Tickets are $45 to $70 with group and children's prices available. Tickets are now on sale and can be reserved by calling (239) 278-4422, visiting BroadwayPalm.com or in person at 1380 Colonial Boulevard in Fort Myers.
_________________________________________________________________________
Legarreta, Endrizzi, Pankow headline 'Don't Dress for Dinner' Off-Broadway cast (10-10-18)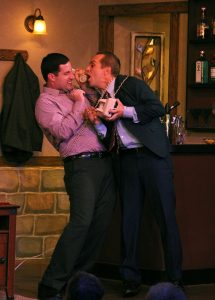 Kelly Legarreta, Rachael Endrizzi, Michael H. Heath, John Keckeisen, Katie Pankow and Ken Quiricone are appearing now through November 10 in the Off Broadway Palm Theatre's production of Don't Dress For Dinner. Written by Marc Camoletti, the wildly funny comedy was nominated for two Tony Awards and was a long running hit in London.
Here's the plot: When Bernard's wife decides to visit her mother for a few days, he makes plans to spend a romantic weekend with his chic, new, Parisian mistress in his charming converted French farmhouse. He invites his friend Robert as an alibi, but when his wife finds out Robert will be in town, she changes her plans for a surprise tryst of her own. Throw in a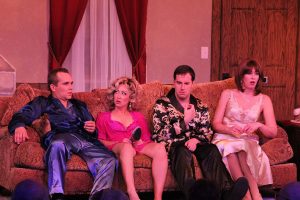 cook with the same name as the mistress and an evening of sidesplitting confusion ensues as Bernard and Robert improvise at breakneck speed.
Off Broadway Palm's Artistic Director Paul Bernier directs. Bernier's directing credits include the hits Unnecessary Farce, The Savannah Sipping Society,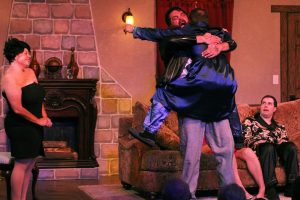 The Dixie Swim Club and The Odd Couple, among many more.
The Off Broadway Palm is an intimate 100-seat theater located off the main lobby of Broadway Palm. Performances are Wednesday through Sunday evenings with selected matinees. Ticket prices range from $39 to $59 with group discounts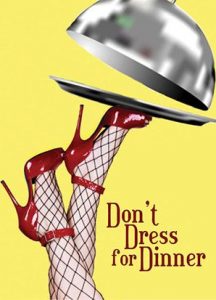 available for parties of 20 or more. Tickets are now on sale and can be reserved by calling (239) 278-4422, visiting BroadwayPalm.com or in person at 1380 Colonial Boulevard in Fort Myers.
Photos:
Don't Dress For Dinner Bernard and Robert: John Keckeisen as Bernard and Ken Quiricone as Robert.
Don't Dress For Dinner Robert, Suzanne, Bernard and Jacqueline: Ken Quiricone as Robert, Rachael Endrizzi as Suzanne, John Keckeisen as Bernard and Katie Pankow as Jacqueline.
Don't Dress For Dinner Suzette, George, Robert and Bernard: Kelly Legarreta as Suzette, Michael Heath as George, Ken Quiricone as Robert and John Keckeisen as Bernard.
_________________________________________________________________
On stage now at Cultural Park Theatre in the Cape is 'Wedding in Tuscany' (10-10-18)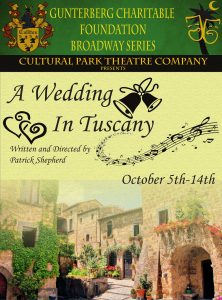 Wedding in Tuscany opened at Cultural Park Theatre in the Cape on October 5. It plays for just three more performances, on October 12 and 13 at 8:00 p.m. and on October 14 at 3:00 p.m. Written by local playwright Patrick Shepherd, Wedding in Tuscany delights audiences with plenty of singing and dancing.
Cultural Park Theatre is located at 528 Cultural Park Blvd., Cape Coral, FL. For more information or to reach the box office, please call 239-772-5862 or visit http://culturalparktheater.com.
_________________________________________________________
'Don't Drink the Water' opens at Cultural Park on October 26 (10-10-18)

Don't Drink the Water opens onstage at Cultural Park on October 26. Performances are October 26 and 27 at 8:00 p.m. and October 28 at 3:00 p.m. as well as November 2 and 3 at 8:00 p.m. and November 4 at 3:00 p.m.
____________________________________________________________
Greg Longenhagen chosen as Florida Rep's new Artistic Director (10-10-18)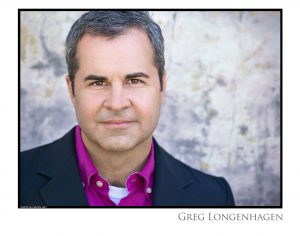 After a months-long internal search, the Board of Directors of Florida Repertory Theatre announced that Greg Longenhagen has been named as the Rep's new Artistic Director.
"The Board of Directors is very pleased to have Greg at the helm as our new Artistic Director," said Chairperson Marc Laviolette. "Greg believes in Florida Rep's mission and has contributed to the theatre's success over the past twenty seasons. We are confident he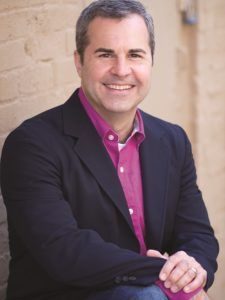 will continue to deliver the extremely high-quality productions that Florida Rep is known for."
Longenhagen is currently an Assistant Professor of Theatre at Florida Gulf Coast University and the President, owner, CEO, and Senior Creative Director of Abbott Productions in Fort Myers. He will assume leadership as Artistic Director and join the theatre's board and staff on October 15.
One of Florida Rep's founding members, Greg is embarking on his 21st season with the company. He has worked on 59 productions as an actor, director, fight choreographer or dialect coach, including the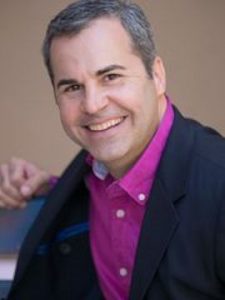 company's inaugural production of Noises Off. An accomplished actor, director, producer, teacher and coach, Greg has enjoyed a 30-year professional career in theatre, radio, television, and film. He was seen most recently in Florida Rep's nationally acclaimed production of The House of Blue Leaves in 2017 and directed The Last Night of Ballyhoo last season.
Greg holds a Master of Fine Arts degree from the University of Pittsburgh, and his extensive professional resume includes work onstage with Charlotte Repertory Theatre, Riverside Theatre, Arrow Rock Lyceum, Florida Stage, Pittsburgh Playhouse, Pirate Playhouse, Pennsylvania Stage Company, Pittsburgh Irish & Classical Theatre, Three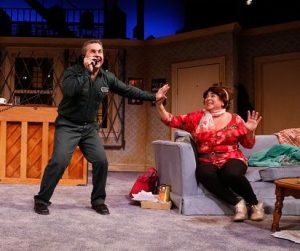 Rivers Shakespeare Festival, Philadelphia Shakespeare, The Fulton Theatre, Pittsburgh Musical Theatre, Opera Delaware, St. Vincent Theatre, Theatre Row, and more. Greg was born and raised near Allentown, Pennsylvania. His career in regional theatre has taken him all over the country. In the 1990's, he settled in Southwest Florida where he met his wife, Liz Abbott.
"My goal is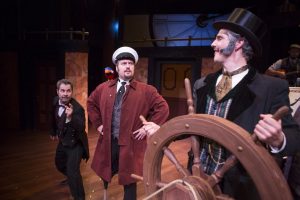 to honor the amazing 20-year contributions by Robert Cacioppo and Carrie Lund while conforming to the mission statement approved by our board of directors," Longenhagen said. "As Artistic Director, I will enhance the Rep's traditions of excellence in entertaining, enlightening, and enriching our audiences. With the continued generous support of our donors and patrons,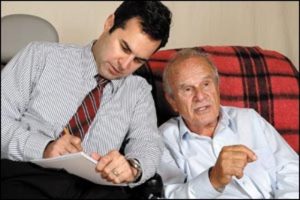 I will strive to advance our educational program for the youth of the community."
To read more information about Florida Rep's new leadership, visit Florida Rep online at www.FloridaRep.org. Florida Repertory Theatre performs in the Historic Arcade Theatre and the ArtStage Studio Theatre on Bay St. between Jackson & Hendry in the Fort Myers River District.
___________________________________________________
Jason Parrish promoted to Associate Artistic Director (10-10-18)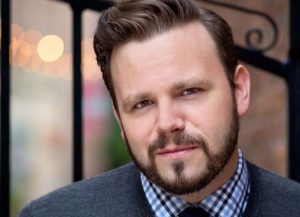 After the Board of Directors fired Robert Caccioppo on April 5, Jason Parrish stepped in as Florida Rep's Interim Artistic Director. He's been rewarded for seeing the company through its leadership transition by being permanently promoted as Florida Rep's new Associate Artistic Director.
Parrish joined the staff in 2005 and worked in many capacities before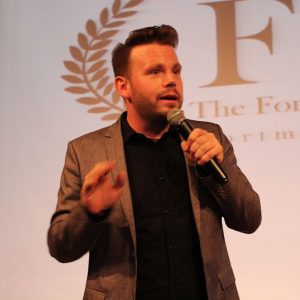 becoming Associate Director in 2007. His over thirty appearances with Florida Rep include Cabaret, six years in The Santaland Diaries, How the Other Half Loves, and 2014's nationally-acclaimed production of Arsenic and Old Lace. He has overseen the company's PlayLab Festival of new works since 2014 and has directed numerous plays and musicals including the upcoming mainstage production of Steel Magnolias.
"It has been an honor to see Florida Rep through this period of transition,"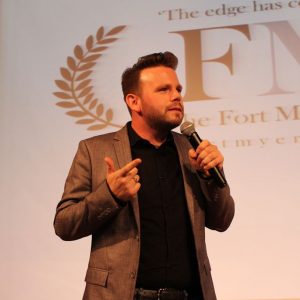 Parrish said, "and I look forward to working with Greg to enhance and strengthen the company's mission and to nurturing its artistic growth into this next phase of development."
To read more information about Florida Rep's new leadership, visit Florida Rep online at www.FloridaRep.org. Florida Repertory Theatre performs in the Historic Arcade Theatre and the ArtStage Studio Theatre on Bay St. between Jackson & Hendry in the Fort Myers River District.
____________________________________________________________
Florida Rep's 'Becoming Dr. Ruth' extended through October 28 (10-10-18)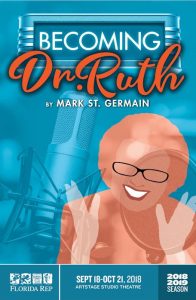 By popular demand, Florida Repertory Theatre's 2018-2019 season opener, Mark St. Germain's Becoming Dr. Ruth, has been extended through October 28.
If the name Mark St. Germain seems familiar, it's because his resume includes such Florida Rep hits as Best of Enemies, last season's world premiere of George Washington's Teeth, and the first play to be performed in the new ArtStage Studio Theatre, Camping with Henry and Tom.
Chris Clavelli returns to Florida Rep to direct the production. He also directed last year's season opener, Outside Mullingar, as well as a recent production at Sarasota's newest professional company, Dog Days Theatre.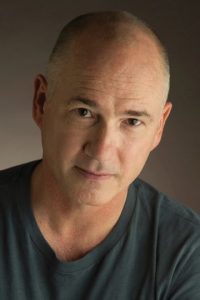 Clavelli's creative team includes set designer Bert Scott (Over the River and Through the Woods), costume designer Jacqueline Loy (Florida Rep debut), lighting and projection designer Rob Siler (Disgraced), sound designer Katie Lowe, and ensemble stage manager Amy Massari (George Washington's Teeth).
Regional theater veteran Susan Greenhill stars in the iconic title role. Greenhill is no stranger to the role, having appeared as Dr. Ruth at Studio Theatre in Sarasota and the Kravis Center in West Palm Beach.
"Dr. Ruth's unbelievable life story is a profile in courage, and it is in capable hands with Chris Clavelli and Susan Greenhill," observes Florida Rep Interim Artistic Director Jason Parrish.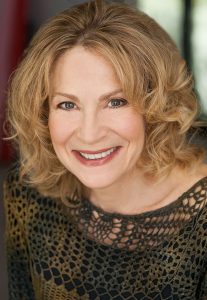 "Becoming Dr. Ruth is moving, incredibly funny and a fascinating look at a life well-lived, and full of Dr. Ruth's signature personality and charm," he adds. For Charles Runnels slant on Dr. Ruth and the play, read here.
Tickets are available online at www.FloridaRep.org and through the box office at 239-332-4488. Tickets are at $55 and $49 for regular performances, and $35 and $29 for previews. Subscriptions start as low as $150 for six plays and offer the best seats and the most significant savings, and are available through the box office. Box office hours are Monday through Friday, 10:00 a.m to 5:00 p.m. New this season, Florida Rep's parking lot will open two hours before each performance and offers guests limited free parking across the street from the Arcade Theatre.
And to see what else Florida Rep has in store for audiences this season, read here.
_____________________________________________________________________
'Urinetown' FGCU TheatreLab/TheatreZone collaboration opens October 11 (10-10-18)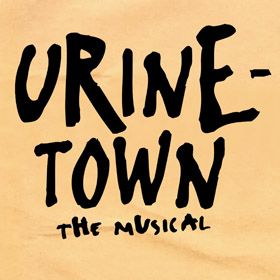 FGCU TheatreLab is bringing Urinetown to the stage in collaboration with TheatreZone. The musical combines talent from both the FGCU theater program and the Naples musical theater company, featuring FGCU Theatre Professor Gerritt VanderMeer, Christopher Lewis, CFABS' Frank Blocker, Charles Logan and FGCU students Rachel Salerno, Julia Hajjar and Imani Williams, among others, with direction by Mark Danni, musical direction by Robin Frank and choreography by Karen Molnar. The show runs from October 11 through 14. Follow these links for all the details:
______________________________________________________________________
Ghostbird's 'Windowstories' puts different face on Southwest Florida theater (10-10-18)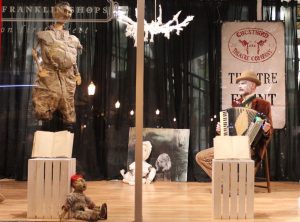 Ghostbird Theatre Partners has once again put a different face on theater here in Southwest Florida with the performance during Art Walk last night of Barry Cavin's enigmatic Windowstories in The Franklin Shop on First storefront window.
Dressed in a chestnut jacket, striped trousers, yellow ascot and tan bowler, Jim Brock sat on a simple wood chair playing an accordion while an expressionless Stella Ruiz clad in ankle-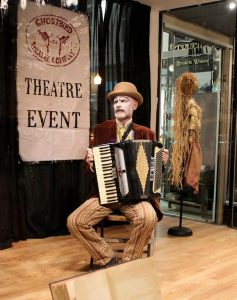 length black dress and matching boots swept the laminate wood floor with a straw broom. Outside, FGCU student Lauren Tindle continuously read a story from a gold-lettered red book which competed for primacy with the chatter of revelers, diners and the sounds of the evening, leaving an ever-changing mix of spectators to draw their own conclusions about what they were seeing and what it might mean.
Was it a broken fairy tale? A woman trapped in domesticity? A scene of how we make our own prisons or our own escapes?
Perhaps there were clues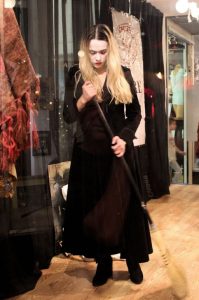 on the redacted pages of the open books mounted atop slatted wood boxes at intervals along the window pane. "My journey was very melancholy …. Footprints mark the path between the cage and water…. She tries to erase the signs, the moment when she was left to the comfort of her sweeping…. At a distance, but not too far for her to hear, a splash and then the gentle rumble of folding water…. She whispers."
"We yearn for freedom, for new destinations and identities, while we are arrested by our fears that come with traveling away from captivity and toward our humanity," divulges Cavin, who adds that the installation piece was also designed to announce the theater company's theme for this season.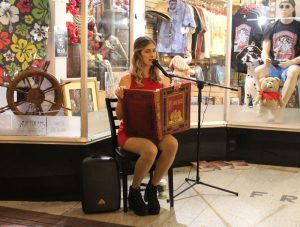 As with all of Cavin's works, there's plenty to unpack and decipher … although few of the people who paused on the sidewalk outside The Franklin Shops on First took the time to process the scene unfolding before them. There were many distractions competing for attention up and down First Street between Broadway and Lee Streets. That's just the reality of Art Walk, particularly during a tenth anniversary celebration.
Read here for the rest of this review.
____________________________________________________________________
'Hand to God' raw, raunchy, irreverent and sexy – what more could you want? (10-10-18)
Keeping up with the tradition of providing fresh new experiences for southwest Florida, Laboratory Theater of Florida is excited to bring Robert Askins' Hand to God to the stage. Generously sponsored by Art Zupko, the production marks the play's Southwest Florida premiere.
Admit it. You've had certain…impulses, right? Ones you've thought about, but would never actually act upon or say out loud? It's human nature. And that darkest human nature is exposed when a Texas church youth-group assignment to create original hand puppets goes strangely awry.
Cypress, Texas is a small,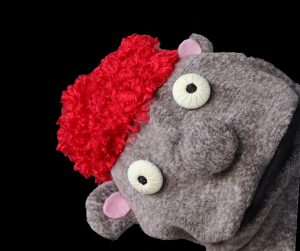 conservative, and extremely devout town. Margery is a recent widow who needs something to occupy her time, so the local pastor has asked her to run the church puppet club, whose members include her son Jason, his next-door neighbor Jessica (who Jason has a crush on), and Timmy, the neighborhood troublemaker whose mother attends support meetings at the church. The puppet club has been asked to put on a performance at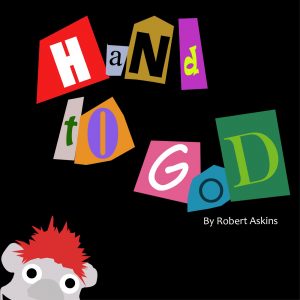 the church next Sunday at the request of Pastor Greg. Jason's hand puppet, Tyrone, takes on a life of his own, announces that he is Satan, leads them into sin, and expresses secrets that the characters would rather have left unacknowledged.
Read here for the rest of this review.
And you'll find:
___________________________________________________________________
'Peter and the Starcatcher' on stage in Blackburn Hall through October 29 (10-10-18)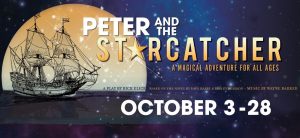 On stage now through October 28 in Blackburn Hall at the Sugden Community Theatre on Naples Fifth Avenue South is The Naples Players' production of Peter and the Starcatcher on October 3.
Written by Rick Elice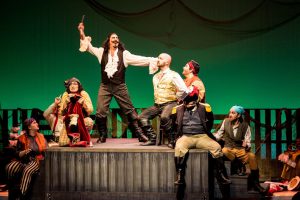 and with music by Wayne Barker, Peter and the Starcatcher is based on the novel by Dave Barry and Ridley Pearson. The Tony Award-winning musical upends the century-old story of how a miserable orphan comes to be The Boy Who Would Not Grow Up (a.k.a. Peter Pan). The musical features flying, dreaming, adventure and the tale of growing up. From marauding pirates and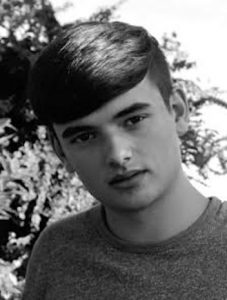 jungle tyrants to unwilling comrades and unlikely heroes, Peter and the Starcatcher playfully explores the depths of greed and despair and the bonds of friendship, duty and love. It's an exciting adult origin story that's great for kids, too!
The play provides a backstory for the characters of Peter Pan, Mrs. Darling, Tinker Bell and Hook and serves as a prequel to J. M. Barrie's Peter and Wendy. A young orphan and his mates are shipped off from Victorian England to a distant island ruled by the evil King Zarboff. They know nothing of the mysterious trunk in the captain's cabin, which contains a precious, otherworldly cargo. At sea, the boys are discovered by a precocious young girl named Molly,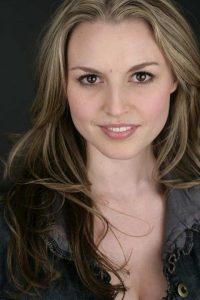 a Starcatcher-in-training who realizes that the trunk's precious cargo is starstuff, a celestial substance so powerful that it must never fall into the wrong hands. When the ship is taken over by pirates – led by the fearsome Black Stache, a villain determined to claim the trunk and its treasure for his own – the journey quickly becomes a thrilling adventure.
New York guest artist Emma Canalese (photo 4, right) directs.
"When offered the opportunity to direct at The Naples Players, I immediately jumped at the chance to direct Peter and The Starcatcher," relates Ms. Canalese. "The possibilities of what can be created are only limited by the imagination of the creative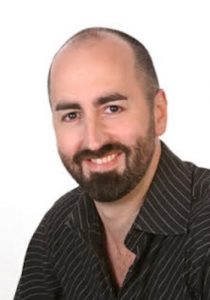 team and I have been incredibly lucky to have had a dream team to work with. While I was initially drawn to the show because of its energy and movement, what has really excited me is the meat of the play. Yes, the show is fast, exciting and funny but it also asks us to look at profound questions about life, like what is it that matters to us and what mark do we leave on the world? What does time take from us and what does it mean to grow up?"
Joseph Brauer provides musical direction; Dan Granke serves as Fight Director.
Newcomer Harvey Millar (3rd photo)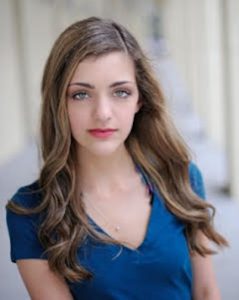 portrays Boy (Peter), with seasoned favorite Mark Vanagas (5th photo) as the incomparable Black Stache and rising star Alex Portaro (6th photo) as Molly Aster.
Other performers in the cast include:
Tickets are $40 for adults, $35 for subscribers and are available for purchase online at www.NaplesPlayers.org or by contacting the Box Office at (239) 263-7990.
N.B.:  Photo 2: pictured from left are Julia Cornwall, Michael Cheribini, JamieLynn Bucci, Mark Vanagas, Kenneth Hardcastle, Misha Ritter, Alex Alfaro, and PaulPolomsky. Courtesy of Neubek Photography
_____________________________________________________________________
October 16 performance of 'Peter and the Starcatcher' to be sensory friendly (10-10-18)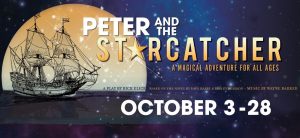 The Naples Players (TNP) will present a special sensory-friendly performance of Peter and the Starcatcher at 7:30 p.m. on Tuesday, October 16.
What are sensory-friendly screenings and why are they important? For many people with special needs, sensory stimuli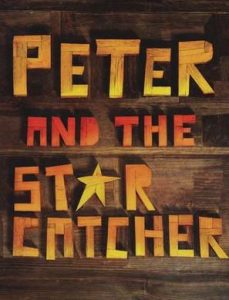 are overwhelming and sometimes painful. "Some things just feel so intense .I'm not over-reacting," explains Tina J. Richardson, a woman with autism. "My sensory processing is unique to me."
This makes it difficult for them to attend traditional performances that may have loud noises and strobe lights. Combine this with the fact that many people with special needs cannot sit still for long periods of time. This can make them and their families uncomfortable in public spaces, especially in cultural performances where any kind of disruption is often met with judging stares.
The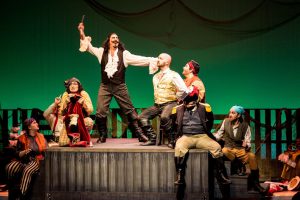 slight changes introduced in sensory-friendly performances can transform the theatre into a place as welcoming and comfortable as their own home.
During sensory-friendly performances, the house lights remain on during the performance, sound is turned down, movement during the performance is not restricted, and the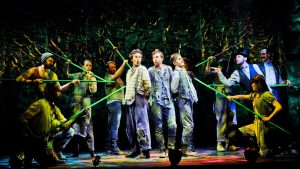 performance is capped at 50% capacity. In addition, audience members receive a guide to the show that tells them where there might be a sensory trigger so they can prepare themselves in advance. This can make all the difference in opening the doors of the theater to people with special needs.
As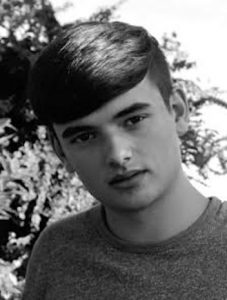 sensory-friendly screenings become more common in local movie theaters and even on Broadway, The Naples Players knows it is beyond time to expand this practice to the community plays and musicals. The Naples Players is proud to participate in the national shift towards making it possible for individuals with special needs and their families to experience the same quality theatre as everyone else.
Tickets for the special one-night Sensory Friendly Performance on Tuesday, October 16, 2018 are $20 for adults, $10 for students/educators and are available at www.NaplesPlayers.org or by contacting the Box Office at (239) 263-7990. Special pricing for The Naples Players sensory-friendly performances helps make great theater affordable for families and is made possible through a grant from Suncoast Credit Union.
______________________________________________________________
'June & Jason's Survival Guide to Divorce' opens at TNP October 24 (10-10-18)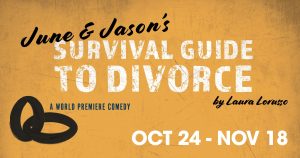 June & Jason's Survival Guide to Divorce opens October 24 in Tobye Studio at The Naples Players Sugden Theatre. The dystopian comedy runs through November 18.
Reminiscent of great sitcom humor, this quick-witted farce introduces an unforgettable collection of zany neighbors and friends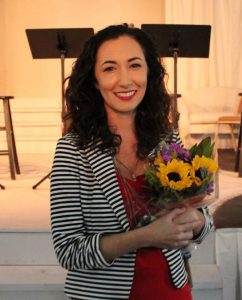 who try to save June and Jason from a looming divorce. In a clever combination of The Dick Van Dyke Show meets Friends meets Will and Grace, this fresh and modern comedy places marriage and its trials and tribulations front and center with a fun and modern twist.
June & Jason's Survival Guide to Divorce was written by Naples playwright Laura Lorusso and is directed by Naples Players Associate Artistic Director Jessica Walck. Walck also directed a staged reading of the play last November at the Laboratory Theater of Florida.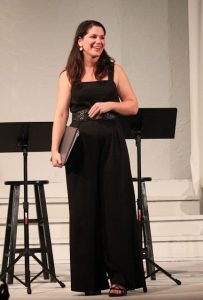 Cole Butcher stars as Jason Cooney and Caitlynn Crawford plays June. Local audiences may recall her from TNP's sold-out run of Love, Loss and What I Wore.
Ellen Cooper stars as Josephine Rossi, the classic Italian grandmother, who inspired the playwright from her portrayal of Momma Nonna in Joey & Maria's Comedy Italian Wedding. Alexandra Holmes is a newcomer to the TNP stage and plays the always-ready-to-party Lacy Brock.
RELATED POSTS.
______________________________________________________________
Conservation of two popular Fort Myers public artworks under way (10-09-18)
Work is finally underway in Centennial Park on two of Fort Myers' popular public artworks. Several members of Rosa Lowinger & Associate's crack conservation team have been in town since October 1 working on the USCT 2nd Regiment Monument in Centennial Park East and The Florida Panthers in the median on Monroe Street outside the entrance to the park and Harborside Event Center.
Read here for the rest of this post.
______________________________________________________________________
Naples Artcrafters return to Cambier Park for art & craft show on October 13 (10-08-18)
On Saturday, October 13, the Naples Artcrafters Fine Art & Craft Show returns to Cambier Park. The Naples Artcrafters is an established fine art and craft organization with more than 45 years of history in Naples, Florida, and this Saturday art fair places a spotlight on a wide array of artistic genres, styles and media, including paintings (in oils, acrylics and watercolors), drawings (in pen and ink, pencil, and pastels), scissors art, multi-media and collage, photography, ceramics, jewelry (including metalsmithing, metal clays, lapidary and beading), sculpture, pottery, clay, stained glass and fused glass, wood turning and carving, and basket weaving. The work of more than 90 artists will be on view.
__________________________________________________
'Art After Dark' returns to Crayton Cove October 13 (10-08-18)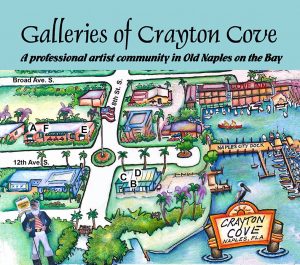 Art After Dark returns to Crayton Cove this Saturday. It's an Art-Walk-type evening that gives art enthusiasts and collectors an exceptional opportunity to combine fine art with fine dining alongside picturesque Naples Bay. Participating galleries include Phil Fisher Gallery & Studio, Guess-Fisher Gallery, Earth & Fire – Pottery Painted by You, Random Acts of Art,  and Vintage Charm – European Style Gallery. These venues band together from 6:00-9:00 p.m. to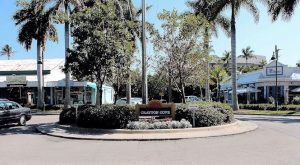 present an evening of art receptions, refreshments and live music which serve as companionable backdrop for viewing the newest works in the Crayton Cove galleries. Many art lovers complete their evening of art viewing with drinks and a sumptuous meal in one of Crayton Cove's outstanding eateries, Bleu Provence, Chez Boez, or The Dock and Boathouse Restaurant.