This is what's happening September 1-7, 2018
This is what's happening in the arts, independent film and community theater between September 1 and 7, 2018:
Fort Myers Art Walk returns to River District tonight/tomorrow (09-07-18)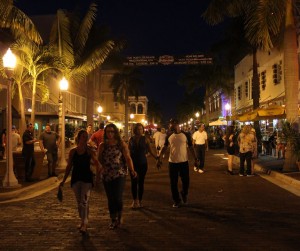 The Downtown Fort Myers River District will come alive tonight when Art Walk returns to downtown Fort Myers. Now a two-day event, Art Walk will continue Saturday, September 8, from 11:00 a.m. to 4:00 p.m. With exciting new exhibits and live art demonstrations, rain or shine, this is a "must attend event,"
New exhibits include exceptional art in a variety of mediums done by a bevy of local artists and some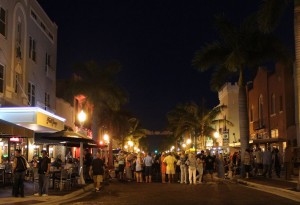 national and international artists as well.  You can meet the artists and talk art at the self-guided Friday night event, which brings together art enthusiasts, collectors and community friends who celebrate the arts each month. The Friday night Art Walk sees First Street closed to traffic. Local artists set up in the street selling their art, and face painting is offered at several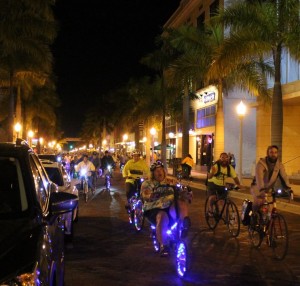 locations along First Street. And at the Broadway and First Street intersection, the Fort Myers Art League will be hosting a "Make It/Take It" table for children of all ages.
Saturday Art Walk is a quieter affair with most of the galleries open for examining the art at more leisurely pace.
This new and improved version of Art Walk includes 14 galleries and art stops, including:
As this survey of participating galleries reveals, Fort Myers Art Walk spans the core of downtown Fort Myers and includes the Gardener's Park area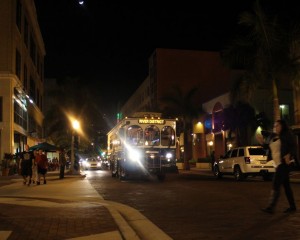 and West First Street. Most of the action is located on First Street, but you can obtain a Fort Myers Art Walk map at any of the galleries that will lead you to all the art venues and Art Walk partners.  "Enjoy cultural venues, restaurants, bars and businesses, plus live music," touts the River District Alliance. "Watch live art demos on First Street, eat amazing food, shop the unique local boutiques or just enjoy the atmosphere."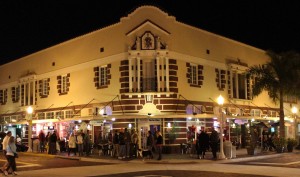 So whether you prefer the energy of night or the calm of day, there's something for everyone during this new-and-improved weekend of art that Fort Myers still calls Art Walk.
The best way to get to Fort Myers Art Walk: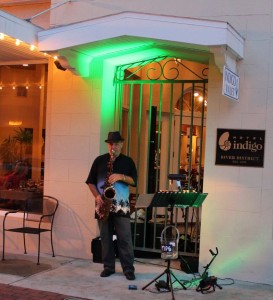 There is free street parking and $5.00 at any of the parking garages.  In season ride the free River District Trolley.
Fort Myers Art Walk is a Pet and Family Friendly free event!
Fort Myers Art Walk is hosted by The River District Alliance, a non-profit organization. For more information, please visit www.fortmyersriverdistrictalliance.com. To become a volunteer, partner or sponsor of Fort Myers Art Walk, contact Claudia Goode via cgoode@actabuse.com.
_______________________________________________________________________
Children's book author/illustrator Doug MacGregor at Franklin Shops tonight (09-07-18)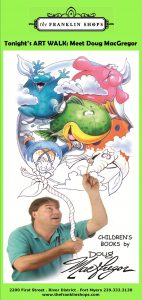 Children's author and long-time News Press political cartoonist Douglas MacGregor will be at the Franklin Shops on First tonight for Art Walk.
Doug MacGregor has written and illustrated seven children's books. They include Morgan McKinney's Bigger-Than-Life Bedtime Story, Rad Hair Day, The Incredible Tongue Twister That Swallowed My Sister, Ochre The Smoker, and his two most recent Turtellini, The Turbo-Charged Turtle, and Turtellini's Amazing Sky High Adventures.
Doug also published Get Creative, Turn On The Bright Side Of Your Brain, a book to help folks of all ages become more creative in everyday life.
But most Southwest Floridians know Doug through the more than 8,000 drawings he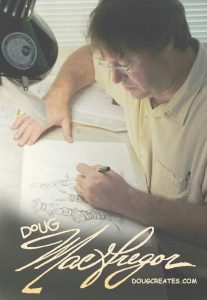 rendered during his nearly 30 year career as an editorial cartoonist at the Fort Myers News-Press. His cartoons covered a wide range of topics, from roasting Congress over annual pork-barrel legislation and grinding lawmakers in Tallahassee over partisan politics to criticizing county commissioners for caving into special interests.
During his time at the News-Press, Dough won several state and regional awards, including Best of Gannett eight times. In addition to his children's books and Turn On The Bright Side of Your Brain, Doug has published four collections of his cartoon work including Doug MacGregor's Cartoons: A Twenty-five Year Retrospective, The Refrigerator Door Gallery and The Best of Sunny-Side Up.
After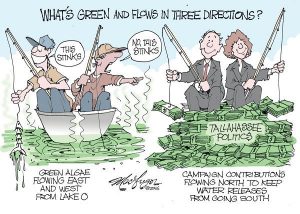 earning his degree from Syracuse University in 1979, Doug began his cartooning career drawing sports cartoons for the Daily Orange student newspaper. In 1980 he moved to Eastern Connecticut and became editorial cartoonist for the Norwich Bulletin. For eight years he drew for all sections of the newspaper, but was best known for his caustic cartoons on the editorial page. His work also appeared in USA Today, with
an occasional guest cartoon on the opinion page, and in 1982, a cartoon Doug drew about Ronald Reagan was selected for the cover of the annual book, Best Editorial Cartoons of the Year.
In 1987, Doug made a trip to Port Charlotte to visit his parents. Reveling in the clear blue skies and balmy temperatures,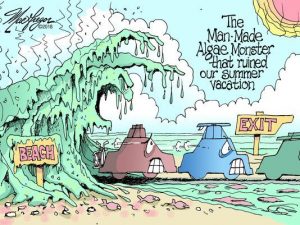 Doug decided it was time to put cold New England winters behind him. So he applied for a job at The News-Press. His chance to thaw out his drawing hand arrived the following year when a position opened up in News-Press' graphics department.
MacGregor currently serves Arts in Healthcare Coordinator for Lee Health, where he brings art and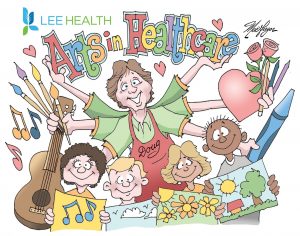 music to patients.
Doug is a member of the American Association of Editorial Cartoonists, the Society of Children's Book Writers & Illustrators and also plays a mean harmonica in a local popular blues band. He also likes to make iMovies to share his thoughts on the world.
_______________________________________________________
Theatre Conspiracy holding auditions for 'Rancho Mirage' (09-07-18)
Theatre Conspiracy at the Alliance for the Arts is holding an open casting call for Rancho Mirage by Steven Dietz. The production will be directed by Anne Dodd and be performed at 7:30 p.m. on May 9-11 and 16-18, with 2:00 p.m. matinees on May 12 and 19.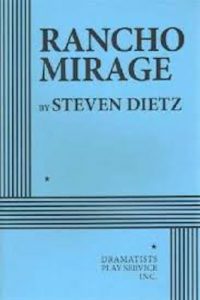 Written by America's most widely-proclaimed playwright, Stephen Dietz, Rancho Mirage is a black comedy that looks at three affluent suburban couples whose truths finally catch up with them. At an ill-fated dinner party, these long-time friends are awakened to the secrets of their past with hilarious and farcical results. A National New Play Network Rolling World Premiere comedy, Rancho Mirage asks what remains between us when youth, dreams, and the last bottle of wine is gone?
Ms. Dodd will conduct auditions between noon and 3:00 p.m. on September 29 at the Alliance for the Arts, which is located at 10091 McGregor Blvd. Fort Myers FL 33919. The play contemplates a cast consisting of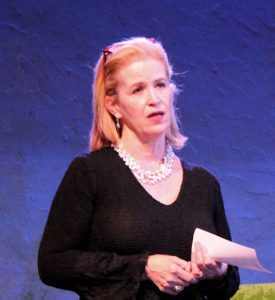 four women and three men, the three 40-something couples, Diane and Nick Dahner, Louise and Trevor Neese and Pam and Charlie Caldwell, along with 17-year-old babysitter by the name of Julie. All seven roles are available.
Actors are encouraged to have a prepared monologue between one and two minutes in length; if not, cold readings will be available.
For more information, call Bill Taylor at 239-939-2787.
________________________________________________________________________
Broadway Palm auditioning youths for role of Michael Hobbs in 'Elf the Musical (09-07-18)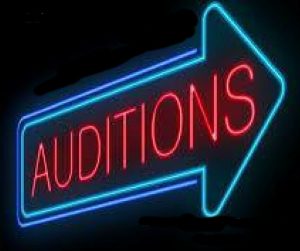 Broadway Palm is holding an open audition for their upcoming production of ELF The Musical. The company is casting the role of Michael Hobbs, the 12-year-old son of Walter and Emily. The part requires a young actor who is both a strong actor and singer with a vocal range of Top D5 /Bottom G3. The role will be double cast and children will alternate performances.
Productions require a two week rehearsal process. ELF The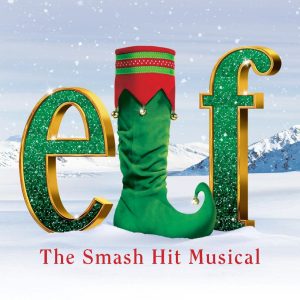 Musical plays November 22 – December 25, 2018. Performances are Tuesday through Sunday evenings with selected matinees on Tuesday, Wednesday, Thursday, Friday, Saturday or Sunday. Performance schedules are available at www.BroadwayPalm.com.
Broadway Palm will do its best to work around school hours during the rehearsal process with the exception of tech days from November 19 through 21. Anyone interested must be available for the rehearsal process and all alternated,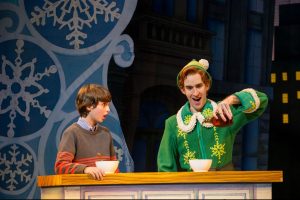 assigned performances.
Auditions will take place at 11:00 a.m. on Saturday, September 15 at Broadway Palm, which is located at 1380 Colonial Boulevard in Fort Myers. They are on a first-come, first-served basis. A sign-up sheet will be available at 10:30 a.m. (No appointments will be taken.)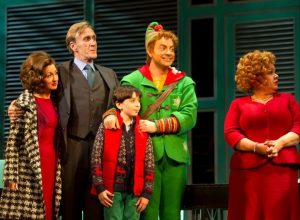 Those interested in auditioning should bring a current headshot/picture and resume. Those auditioning need to be prepared to sing 16 bars that best show off your vocal range. Please bring sheet music in the proper key; an accompanist will be provided (no recorded music is accepted.) Songs should be in the musical theatre genre.
For more information, please visit www.BroadwayPalm.com or call (239) 278-4422.
____________________________________________________________________
Centers for Performing Arts hosting an evening of staged readings Sept. 14 (09-07-18)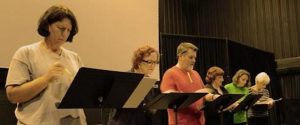 Next Friday, the Center for Performing Arts is hosting an evening of staged readings. The fun starts at 7:30 p.m.
Each staged reading will be unique, powerful, funny and thought-provoking as actors take on different roles. This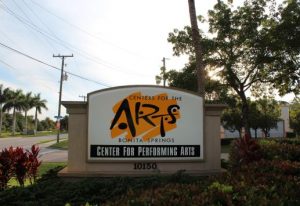 Staged Reading Series is a lookback to 1970 when Elaine May's Adaptation and Terrence McNally's Next premiered off-Broadway on a double bill.
Adaptation is the birth to death of Phil Benson as he searches for security in the game show that is his life. Next tells the story of a man in his 40s who's found himself up for the draft –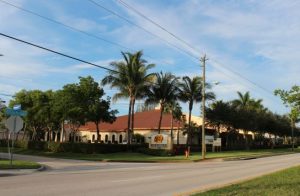 most likely a clerical error, but he's in the system now and must be given his 4F examination by his very own Nurse Ratched.
Tickets are $20 per person (10% off for current CFABS Members). Click Here for Tickets.
___________________________________________________________________
The real Dr. Ruth attending opening of Florida Rep's 'Becoming Dr. Ruth' (09-07-18)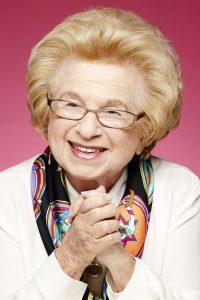 The real Dr. Ruth – who turned a very young 90-years-old this summer – will be in the audience at Florida Rep on the opening night of Becoming Dr. Ruth by playwright Mark St. Germain. She will also give a talkback following the performance.
This one-woman play is moving, harrowing, hopeful, and incredibly funny because it's filled with Dr. Ruth's unique brand of humor and tenacity of spirit. Longtime ensemble member Chris Clavelli returns to direct his friend Susan Greenhill, a Broadway and regional theatre veteran, in the iconic title role. Greenhill is no stranger to the character, having played this remarkable woman twice before.
______________________________________________________________________
Author Gratz and playwright Coble to attend Sept 15 performance of 'Refugee' (09-07-18)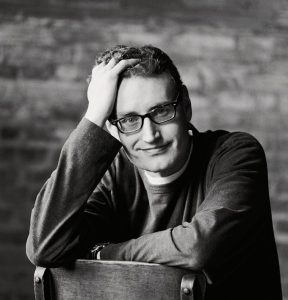 Eric Coble is a playwright whose plays have been produced Off-Broadway and on four continents, including productions at Manhattan Class Company, the Kennedy Center, Alabama Shakespeare Festival, Cleveland Play House, Actors Theatre of Louisville, Alliance Theater, Stages Repertory, and the Contemporary American Theater Festival. A member of the Cleveland Playhouse Playwrights Unit, he writes, acts, and plays with his family in Cleveland, Ohio. But he also enjoys more than a decade of history with Florida Repertory Theatre.
In 2006,
he was commissioned to write "ZAP!" for Florida Rep's Theatre for Young Audiences Series. Sponsored by the Lee County Electric Cooperative, "ZAP!" was a play about electrical safety, history, and conservation. In 2016, Coble's new play, In Vivo, was read in the now-popular new works festival, PlayLab, and last season his adaptation of Lowis Lowry's The Giver was on tour across Southwest Florida.
But Florida Rep wanted more and approached Coble about adapting another book for the stage. So Florida Rep Education Director Kody C. Jones and Coble embarked on a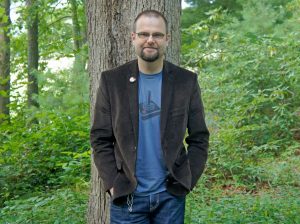 mission of finding another book for him to adapt.
"[I]t was all about finding just the right story that would relate with our students," Jones discloses. "We knew we wanted something relevant and important and to touch on some themes many adaptations haven't."
Then they happened upon a novel by Alan Gratz titled Refugee.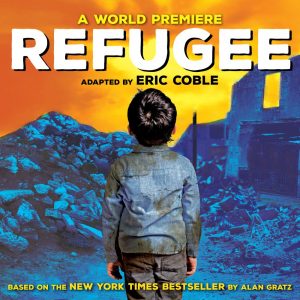 Gratz is a New York Times bestselling author who's written a number of titles for young readers. Included in his credits are Samurai Shortstop (named one of the ALA's 2007 Top Ten Best Books for Young Adults), Something Rotten (a 2008 ALA Quick Pick for Young Adult Readers), Something Wicked, The Brooklyn Nine (one of the ALA's Top Ten Sports Books for Youth and Top Ten Historical Books for Youth), Prisoner B-3087 (one of YALSA's 2014 Best Fiction for Young Readers), Code of Honor (a YALSA 2016 Quick Pick for Reluctant Readers),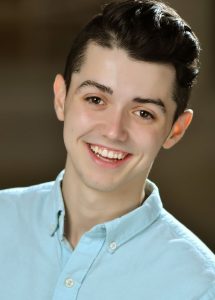 Projekt 1065, the League of Seven trilogy and, of course, Refugee.
Refugee tells the story of three young refugees and their families. Each is fleeing violence at home to find the promise of a better life in America. Electrifying, heartbreaking, and timely, the play follows Josef, a Jewish boy leaving Nazi Germany in 1939, Isabel, a Cuban girl escaping Castro's regime in 1994, and Mahmoud, a Syrian boy ravaged by the ongoing civil war.
"The themes and story are not only current, covering the Sryian refugee crisis, but also historically and geographically relevant as they touch on both the
Holocaust and Cuban refugees fleeing through the Florida Straits," Kody Jones continues. "These are the socially, politically, and geographically relevant elements we want to bring to schools in the hopes of educating and inspiring our young people."
"Most of the history of humanity has been stories of immigrants and refugees, and that's not going to change any time soon," further observes. "These very particular stories from Germany, Cuba, and Syria illuminate each other, illuminate our nation's current conversation about refugees, and show us the very human face of a situation most of us have never lived through. I think the chance to share those stories with students and families and to start that discussion and give a frame of reference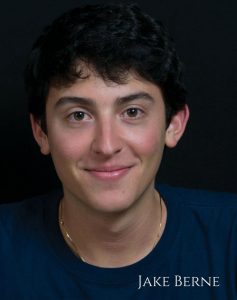 is a gift to the community." He added, "I wish I'd read this book and seen this play when I was in school."
So Coble adapted the novel and Florida Rep Education is producing the play, which stars Florida Rep's six performance interns, Mickey Reichert (5th photo), Sydney Torres (photo 6), Jake Berne (7th photo), Patrick Mounce (photo 8), Genevieve Tankosih (photo 9), and Tova Volcheck. Education Director Kody C. Jones directs, with Jordan Moore providing set design, Jacqueline Loy handling costume design, Katie Lowe furnishing sound desing, Jesseca Terhaar providing production design and Joseph Brauer original music. Refugee is generously sponsored by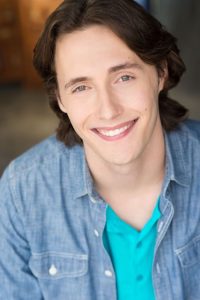 LCEC.
Gratz and Coble will be in residence on September 15, both for the show and a post-performance discussion that also includes Kody Jones. It all starts at 6:00 p.m. in the Historic Arcade Theatre. Tickets are only $10 and are available online at www.floridarep.org and through the box office at 239-332-4488.
Part of Florida Rep Education's Theatre for Young Audiences Series, Refugee will tour throughout Southwest Florida through May of 2019 and is currently accepting school bookings. To book a tour, contact Education Outreach Manager, Anna McCullers at 239.332.4665 x 2041.
In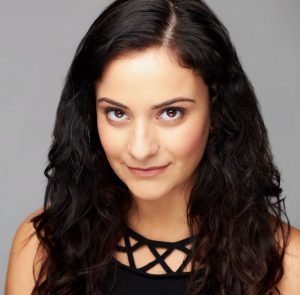 addition to available tour bookings, "Refugee" will have a public performance in the Theatre's Lunchbox Theatre Series on Thursday, March 28 at 11:00 a.m. Lunchbox Theatre tickets are also $10 and available online at www.flrodarep.org or through the box office. For parties with over 100 students, Florida Rep offers a $100 discount to help with transportation costs.
Florida Rep's Education Department reaches over 30,000 young people in Southwest Florida annually with programs that bring theatre into schools, students into the theatre, and hundreds of children on our Florida Rep's stages.
________________________________________________________________
Sports front and center at next Naples Players monthly Comedy Night (09-07-18)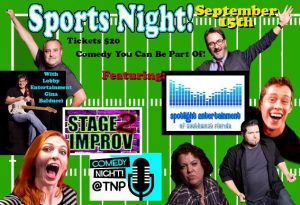 The Naples Players (TNP) present the next installment of their popular monthly Comedy Night on Saturday, September 15, 2018. Offering Southwest Florida the best family friendly comedy, Comedy Night promises an evening of laughs, games, songs and scenes that include suggestions provided by the audience.
Each month features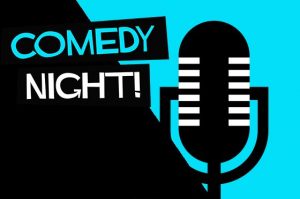 a different theme and includes special guest comedians and improv groups. This month's theme is "Sports Night," and will feature many acts surrounding and related to the wonderful world of sports. Audience members need not be avid sports fans to enjoy the show and are invited to be as involved in the show as they
like.
TNP's Comedy Nights are hosted by Michael Santos, TNP's Technical Director and Co-Founder of Stage 2 Improv, a Naples-based improvisational theatre group that performs scenes, games and songs that are created spontaneously. Made up of local actors, many of whom perform in TNP productions, the troupe from Stage 2 Improv utilize information given by the audience to build the show. Every scene and game is driven by suggestions from the audience.
"Comedy Night @ TNP is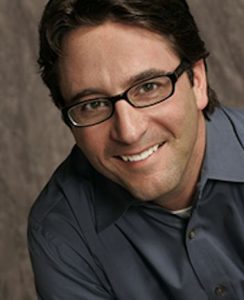 a family-friendly improv show, which also features special guest appearances by Spotlight Entertainment, live music by Girl Krush, and a song from local entertainer Rachel Rodriguez," shares Stage 2 Improv co-founder,Michael Santos.
TNP's Comedy Nights include Improv Master and TNP Education Director, Craig Price. After training and performing for two years at The Second City in Chicago and with the legendary Del Close, (IO) Improv Olympic, Craig spent five years performing Improv with ComedySportz of Denver and then 5 years on the road as a stand-up comedian. Locally, Craig has taught,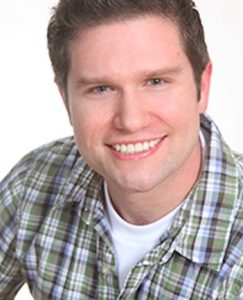 directed and performed with the Naples Players and KidzAct, Cofounded and performed with Naples City Improv and was the AssistantDirector of the award winning Curious Kids TV show on WGCU. Both Craig and Michael teach improv classes for all levels of experience and abilities at TNP throughout the year.
Tickets for TNP's Comedy Nights are $20 for adults, $10 for students and educators and are available online at naplesplayers.org or by contacting The Naples Players Box Office at (239)263-7990. Tickets can also be purchased at theBox Office, which is open two hours before showtime.
The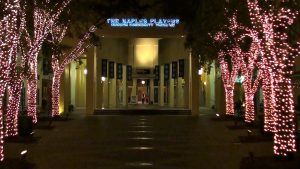 Naples Players (TNP) Sugden Community Theatre is a large part of the exciting experience of Downtown Naples. Celebrating its 65th season, and as one of the top theatres in the country, they offer a variety of plays and musicals in two intimate spaces, Blackburn Hall and the Tobye Studio – both located in one building on Fifth Avenue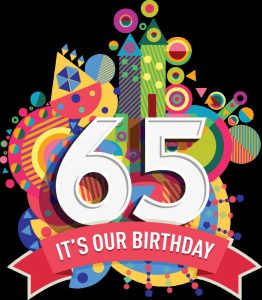 South.
TNP's performing arts education wing, KidzAct, offers top quality productions and in-depth skills classes for children. Adult education classes are offered throughout the year for skilled professionals to first-time performers. Etc… Readers Theatre offers an opportunity to hear new works, rare one acts and classics.
Generously sponsored by Tanya & Denny Glass, TNP's 65th Anniversary Season is filled with dazzling musicals (e.g. Peter and the Starcatcher, Irving Berlin's White Christmas, and Guys & Dolls) – alongside heartfelt comedies, magical adventures, and a world premiere show.
_______________________________________________________
Naples Players announces 'Peter and the Starcatcher' cast (09-08-18)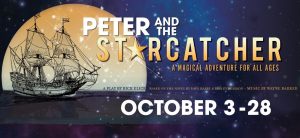 The Naples Players has announced the cast for their upcoming production of Peter and the Starcatcher, which runs October 3 – 28, 2018 in Blackburn Hall at The Naples Players Sugden Theatre.
Written by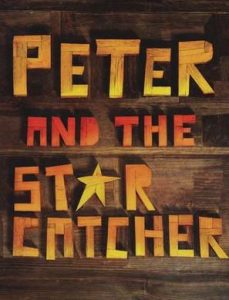 Rick Elice and with music by Wayne Barker, Peter and the Starcatcher is based on the novel by Dave Barry and Ridley Pearson. The Tony Award-winning musical upends the century-old story of how a miserable orphan comes to be The Boy Who Would Not Grow Up (a.k.a. Peter Pan). The musical features flying, dreaming, adventure and the tale of growing up. From marauding pirates and jungle tyrants to unwilling comrades and unlikely heroes, Peter and the Starcatcher playfully explores the depths of greed and despair and the bonds of friendship, duty and love. It's an exciting adult origin story that's great for kids, too!
The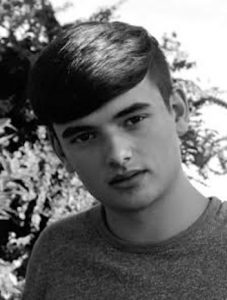 play provides a backstory for the characters of Peter Pan, Mrs. Darling, Tinker Bell and Hook and serves as a prequel to J. M. Barrie's "Peter and Wendy." A young orphan and his mates are shipped off from Victorian England to a distant island ruled by the evil King Zarboff. They know nothing of the mysterious trunk in the captain's cabin, which contains a precious, otherworldly cargo. At sea, the boys are discovered by a precocious young girl named Molly, a Starcatcher-in-training who realizes that the trunk's precious cargo is starstuff, a celestial substance so powerful that it must never fall into the wrong hands. When the ship is taken over by pirates – led by the fearsome Black Stache, a villain determined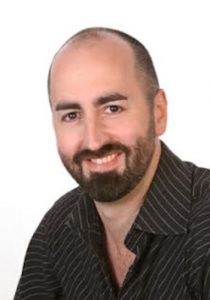 to claim the trunk and its treasure for his own – the journey quickly becomes a thrilling adventure.
Directed by New York guest artist Emma Canalese, Musical Direction by Joseph Brauer and Fight Direction by Dan Granke, Peter and the Starcatcher is a magical and adventurous production for the entire family. Newcomer Harvey Millar (3rd photo) portrays Boy (Peter), with seasoned favorite Mark Vanagas (4th photo) as the incomparable Black Stache and rising star Alex Portaro (5th photo) as Molly Aster.
Other performers in the cast include:
To complete the theatrical and artistic production, the Scenic Design is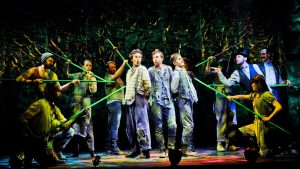 by New York NYU-Tisch based Todd Potter, Lighting Design by Craig Walck, Sound Design by BradleyVan Houten and Costume Design by Mary Wallace.
Peter and the Starcatcher runs October 3 – 28, 2018 in Blackburn Hall at The Naples Players at Sugden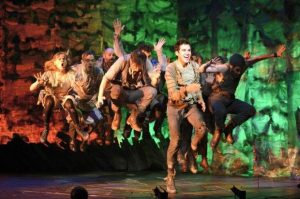 Theatre at 701 5th Avenue South in Naples. Tickets are $40 for adults, $35 for subscribers and are available for purchase online at www.NaplesPlayers.org or by contacting the Box Office at (239) 263-7990.
____________________________________________________________
Lucas Century works at FGCU profiled on Art Southwest Florida (09-07-18)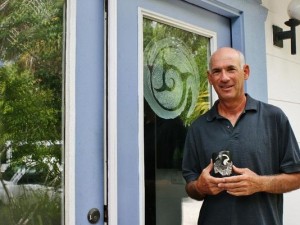 Among the works included in Florida Gulf Coast University's public art collection are a number of etchings and murals by Sanibel artist Lucas Century. "Luc Century's discipline-specific recognition walls add a refinement and process appropriate to a university," says Senior Director of Advancement Judie Cassidy, who has worked with Century on the five installations he has created at FGCU. "In the conceptual process, he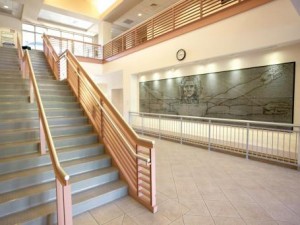 encourages donor involvement and blends their ideas with his own. The resulting installations are cerebral, precise and spectacular."
Century enjoys the largest presence by a single artist on campus, with works in five different buildings at Florida Gulf Coast University.
To read more, please click here.
___________________________________
About Century's Etching Process (09-07-18)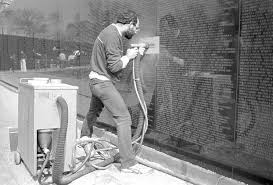 Since 1977, Century has been perfecting a pioneering process that enables him to etch images and text on a variety of media, including porcelain, stone and glass, with unparalleled clarity and depth. He first used the technique to etch the names of 58,000 service men and women who lost their lives in Vietnam into the granite surface of Maya Lin's renowned Viet Nam Veteran's Memorial in the Washington, D.C. Mall in 1984.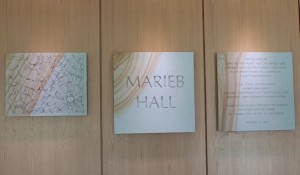 "I began to explore other materials beyond granite, such as glass, ceramic and wood, all of which I now incorporate into my work utilizing photo-stenciling and grit-blasting techniques," Century points out. "Line art from original drawings or appropriated images are transferred into a stencil that is capable of resisting the abrasive grit-blasting. The eroding process removes the substrate, penetrating and etching the surface to create a deep relief, not possible with any other etching process."
To read more, please click here.
________________________________________________________________________
FGCU's Dali lithographs part of 1,700 prints produced over course of his career (09-07-18)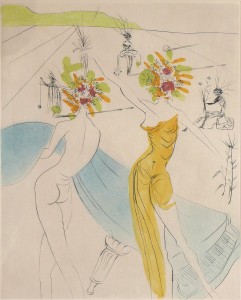 Salvador Dali is best known for his dream-state Surrealist paintings, but did you know that he also created more than 1,700 prints using a medley of different techniques, including etchings, engravings, woodcuts, mixed media, lithography and photo-lithography. During the 1960s, which collectors consider the Golden Age of Dali lithography, he created print images for literary works like Hamlet, The Old Man and The Sea and Alice in Wonderland, and he worked on one hundred wood block prints for an edition of The Divine Comedy. All showcase Dali's legendary imagination and portray the unconscious world of dreams, thoughts, and perceptions.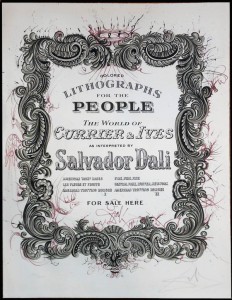 Publishers produced his prints both as individual sheets and as series in the forms of portfolios or illustrations in limited edition books. Flower Man, Dream Passage, Symphony Bicyclette, The Studio of Dali, Head of a Young Girl, Immaculate Conception, The Drawers of Memory, Fantastic Voyage, The Lucky Number of Salvador Dali, and The Persistence of Memory are some of his best works. And in 1971, Dali made a series of six lithographs that pay homage to Currier & Ives, a 19th century firm that billed itself as "the Grand Central Depot for Cheap and Popular Prints" and advertised its lithographs as "colored engravings for the people." Part of Florida Gulf Coast University's permanent art collection, a set of these prints can be found in the Special Collections archive on the third floor of Library East.
________________________________________________________________________
Many FGCU public artworks and their artists profiled on Art Southwest Florida (09-07-18)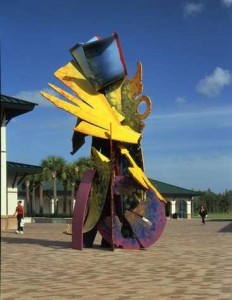 The FGCU public art collections contains over 100 monumental works and collections. In an ongoing effort, Art Southwest Florida has profiled many of them in order to provide students, faculty and surrounding residents, vacationers and visiting parents with detailed information about these works and the artists who rendered them. These profiles include:
There are still more to come, so visit the dropdown under Public Art/FGCU often.
_____________________________________________________
Alliance's members' show explores concept of 'Identity' (09-06-18)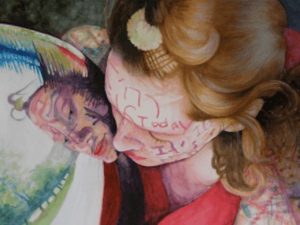 The Alliance's current member exhibit explores the concept of identity – the factors that influence or determine our sense of who we are – that which makes one person distinct from another. The exhibition runs to September 29. The Alliance campus is located at 10091 McGregor Boulevard,  just south of the intersection of McGregor and Colonial boulevards.
_______________________________________________________________________
Alliance partnering with Gulf Coast Humane Society for 'Animals and the Arts' (09-06-18)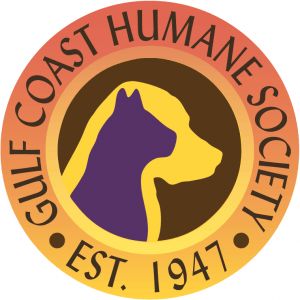 The Alliance for the Arts is partnering with the Gulf Coast Humane Society for an event on Thursday, September 20 that it is calling "Animals and the Arts." The event will highlight pets presented in a variety of different art mediums – including photography, canvas, music and film.
The two hour event runs from 6:00 to 8:00 p.m. and includes Furry Friends Displayed in Art, a juried exhibit, reception music by the Gulf Coast Symphony, and an educational documentary entitled "Rescue For Paws." The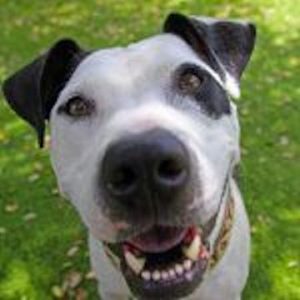 event will also be attended by GCHS' adoptable furry ambassadors to make sure everyone can scratch that puppy-love itch!
The deadline for artists to submit work for the juried show is September 3.
Tickets are available in advance for $20, with hors d'oeuvres included. There will be a cash bar available as well.
For more information, please visit ArtinLee.org or telephone 239-939-2787.
_________________________________________________________________
Alliance calls for submissions for 'Dia de los Muertos: A Juried Exhibit' (09-06-18)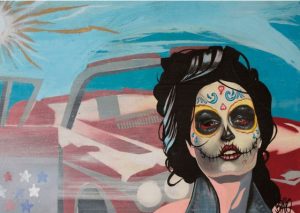 The Alliance for the Arts has issued a call to artists for Dia de los Muertos: A Juried Exhibit coming in October. Exhibiting through November 3, this exhibit will be up during such high-traffic events as Pride, Italian Fest, Rocky Horror and the Arts on Tap Fundraiser.
In many parts of Mexico, South America and the United States, Dia de los Muertos (Day of the D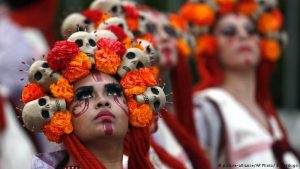 ead) is a time to remember and celebrate the lives of family and friends. More about reveling in life than remembering death, this unique day encourages us to connect with loved ones while reflecting on the ties that bind the past to present.
Artists should create pieces that showcase traditional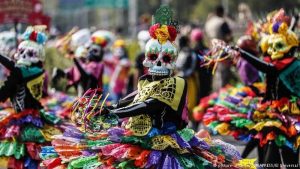 Mexican sugar skulls flavored by the artist's aesthetic. Submission categories include sculpture, painting (including oil, acrylic, collage, watercolor and mixed media), photography, prints and drawings. Artists may submit up to 3 artworks for consideration. All entries must be submitted online no later than September 20. To download the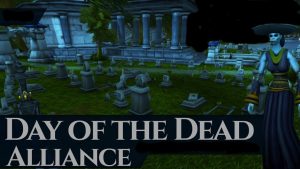 prospectus or submit artwork, visit ArtInLee.org/SugarSkulls.
"Community participation is a powerful part of this holiday," says exhibitions coordinator Krista Johnson. "That's why we're calling on local artists to contribute to this lively and fun exhibit."
The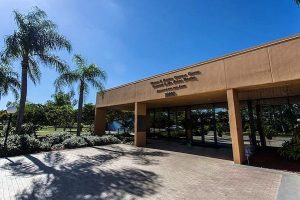 show's opening reception is scheduled for 5:00-7:00 p.m. on October 5, with awards being announced at 6:00. There will be a $250 prize for Best in Show, $125 for 2nd place and $75 for 3rd place.
For more information about this exhibit, visit ArtInLee.org/SugarSkulls or call 239-939-2787.
______________________________________________
Alliance bringing back 'Arts on Tap' fundraiser (09-06-18)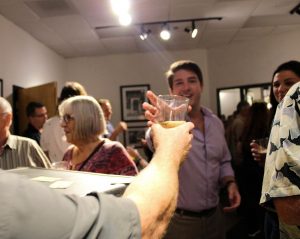 The Alliance for the Arts is bringing back its annual fundraiser Arts On Tap. The event is scheduled for 7:00-10:00 p.m. on Saturday, October 20 on the Alliance campus at 10091 McGregor Blvd. Fort Myers, FL 33919.
The announcement comes alongside the nationwide celebration of American Craft Beer Week. Now in its second year, Arts On Tap is a taste of creativity in the Alliance gallery featuring the craft of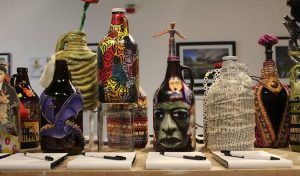 local brewers benefiting the Alliance for the Arts. For one night only, guests can delight their senses with locally-handcrafted beers and spirits, hand-selected wines and culinary creations against a vibrant backdrop of local art.
Participating crafters include Big Blue Brewing, Bury Me Brewing,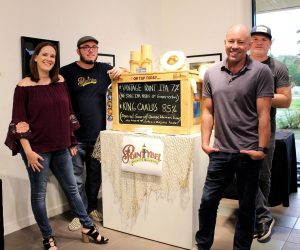 Eight Foot Brewing, Fort Myers Brewing Company, Momentum Brewhouse, Palm City Brewing, Point Ybel Brewing Company and Scotty's Bierwerks, with more participants to be announced. The event is sponsored by Briers CPA, Custom Packaging and Products , EnSite, HBKS Wealth Advisors, Priority Business Solutions and Sanibel Captiva Community Bank. Sponsorships and visibility opportunities are also available at ArtInLee.org/OnTap.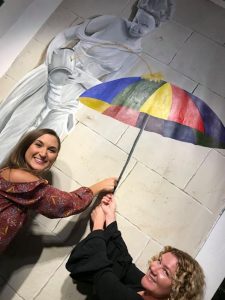 Last year, Arts On Tap attracted 200 guests. Tickets are $75 and include unlimited tastings from participating breweries and distilleries, culinary creations, pub snacks, gallery admission, music and games. The first 75 guests to purchase a ticket will receive an exclusive Support Local pint glass.
"The Alliance for the Arts is all about supporting small, independent makers who have a story," says development and marketing director Jessica Wisdom. "We're excited to celebrate the art of craft beer for the second year in a row. In our never-ending quest to outdo ourselves, this year's event will be bigger and better with more art, more food, more fun and of course more beer!"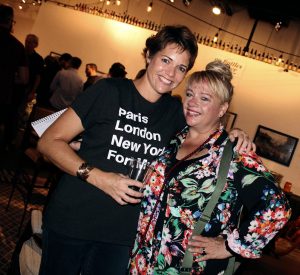 Arts On Tap is a fundraising event for the Alliance for the Arts, a nonprofit visual and performing arts center located in the heart of Fort Myers. Since 1975, the Alliance has been transforming lives and improving community through the arts. Event proceeds support a creative hub that spurs self-expression, imagination and individuality.
Arts On Tap is for ages 21 and older. A state-issued form of I.D. is required.
For more information, call 239-939-2787 or visit ArtInLee.org/OnTap.
______________________________________________________
Alliance announces dates for 'Off the Wall' holiday exhibit (09-06-18)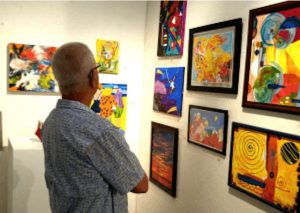 Each year, the Alliance for the Arts invites 100 members to submit two original 2D or 3D artworks for exhibition in the gallery beginning with the onset of the holiday shopping season. Called Off the Wall, this non-traditional art show features works of all mediums priced at $200 or less. All sales are "cash and carry," meaning purchasers will get to take the piece with them when they buy it, rather than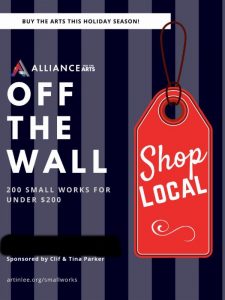 waiting until the end of the exhibit.
Make supporting local arts tops on your list this year by giving a gift that gives back. Make plans to do your Christmas shopping at the Alliance for the Arts this year. Betcha there's 100 member-artists who would be delighted to have their art under your tree.
The show runs from November 9 through December 29. The opening reception is scheduled for 5:00-7:00 p.m. on November 9
For more information, please visit www.artinlee.org or telephone 239-939-2787.
___________________________________________________________________
Alliance accepting submissions for 33rd Annual All Florida Juried Exhibit (09-06-18)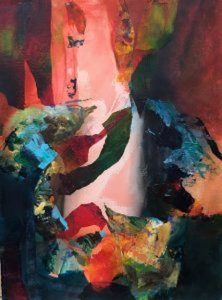 The Alliance's annual All Florida Juried Exhibition features pieces created by artists working in a wide variety of media from all over the 65,000 square miles that make up Florida. The juried entries come together for an award-winning and exciting exhibition representing today's contemporary Florida artists. The Alliance is accepting submissions online now through Monday, January 28, 2019. The show will exhibit March 8-29, with an opening reception from 5:00-7:00 p.m. on Friday, March 8. A conversational walk and talk through the gallery with the artists and juror will take place at 10:00 a.m. on Saturday, March 9.
Please visit ArtinLee.org for a prospectus or telephone 239-939-2787 for more information.
__________________________________________
'Your Choice 2018' exhibit on view at NAA (09-05-18)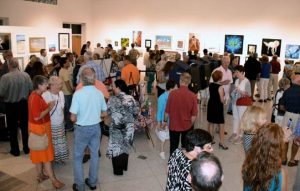 Your Choice is the Naples Art Association's annual non-juried exhibition. It provides an unparalleled opportunity for Naples Art Association contributors to present their artwork to a large audience with no jury process requirement. The exhibition is called "Your Choice" because artists and viewers make the choices. Artists decide which artwork they will exhibit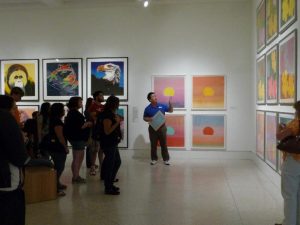 while viewers attending the reception decided who receives awards (of which there were five with a total cash value of $1,000).
Your Choice 2018 will be on display through September 19, 2018. The exhibition is on view on the first and second floors in all of the Naples Art Association's galleries. Located at 585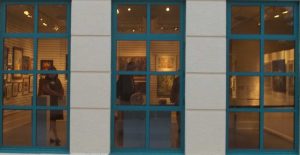 Park Street, Naples, the Naples Art Association is open from 10:00 a.m. to 4:00 p.m. Monday through Saturday. For more information, please telephone 239-262-6517 or visit NaplesArt.org.
_______________________________________________________________
Aimee Schlehr dishes on ARTScool2U and SOARing through the Arts (09-05-18)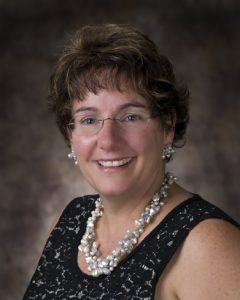 Between October of 2017 and August of 2018, more than 3,300 youngsters and adults participated in 300 affordable art classes and workshops at the Naples Art Association. Another 400 youth and 150 adults participated in free ARTScool2U and SOARing through the Arts outreach programs.
"The creation of art is important at any age," states NAA Executive Director Aimee Schlehr, reflecting on these accomplishments. "It strengthens problem solving ability, helps you understand yourself and the world, connects you to your community, promotes healthy living, and helps our youth learn better."
Congratulations to NAA on making affordable and free art programs available to the Naples community.
_________________________________________________________________________
Shake off traditional 'look-but-don't-touch' gallery experience with 'Feel the Art' (09-05-18)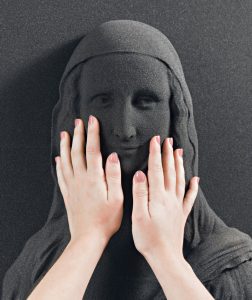 Exhibiting October 1 through 27 in the Frederick O. Watson Gallery on the ground floor of the Naples Art Association is Feel the Art, an exhibition of artwork by sighted, visually-impaired and blind artists. As the title implies, visitors will be invited to shake off the traditional gallery experience and use their sense of touch to explore the exhibit.
"Art is generally considered to be a visual experience," notes NAA in the prospectus for the show. "But our appreciation of art does not need to come purely from sight. Touching is a basic instinct and a way to experience objects, gather information and build awareness."
Artists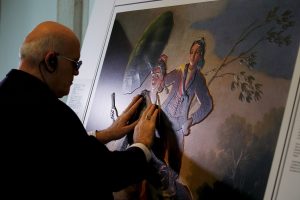 interested in participating in the show are invited to enter up to four original works of art. There is a $15 entry fee for each artwork entered ($5 per entry for NAA members and free for Lighthouse of Collier program participants).
This is a juried exhibition, with Deborah Patterson Butler serving as juror. Butler is a scholar, artist and native Floridian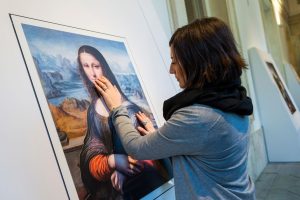 who has enjoyed an extensive art career in Southwest Florida. She was Professor of Art History and Humanities at Florida SouthWestern State College for 34 years and served on the college's Rauschenberg Gallery board. She currently serves on the Board of the International Society of Experimental Artists and chairs the Visual Arts Committee at BIG ARTS on Sanibel Island, where she arranges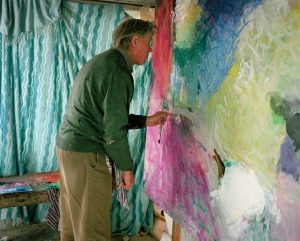 exhibitions for the center's Phillips and Founders Galleries.
Butler's additive sculpture, collage and mixed-media works have been exhibited in Sarasota, Fort Myers and Sanibel, as well as in Traverse City, Michigan. She received a Master of Arts degree in Art History and Humanities from Florida State University in Tallahassee, a Bachelor of Arts degree in English from FSU, and an Associates of Arts from Saint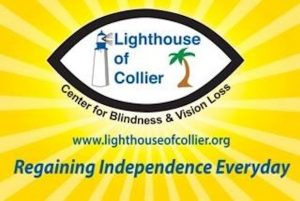 Petersburg College. She has been awarded multiple grants by the National Endowment for the Humanities for study and research at the University of California and John Hopkins University, as well as for programs in Naples, Italy.
Receiving is from 10:00 a.m. to 2:00 p.m. on September 20 and 21. For more information, please telephone 239-262-6517 or visit http://www.NaplesArt.org.
__________________________________________________
NAA bringing 'Scene to be Seen" back on November 1 (09-05-18)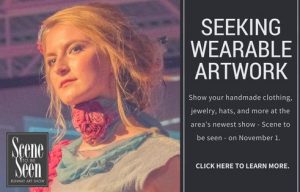 Last year, Naples Art Association introduced Scene to be Seen: A Runway Art Show. The popular event returns on Thursday, November 1. Artwear in all media and styles including garments, ensembles, hats and handbags for both men and women will be featured.
"This event combines the sophistication of Naples with the thrill and excitement of top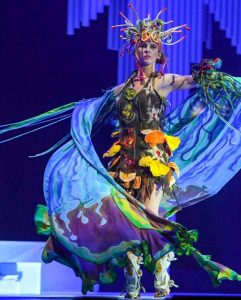 international couture runway shows," states NAA in its announcement for the show. "High fashion collides with high art for a unique, exciting opportunity to see the creative process and own a unique piece of artwear yourself."
The evening will have an immersive atmosphere, giving attendees a chance to socialize and experience the thrill of creativity — including a fully staged runway show, sales gallery, and live auction featuring men's and women's garments, ensembles, hats, jewelry and handbags created by artists from Los Angeles, New York, the Philippines and Italy as well as right here in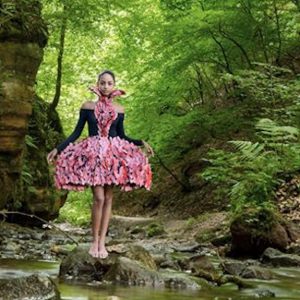 Southwest Florida.
The welcome reception with appetizing hors d'oeuvres and cocktails begins at 7:00 and will be followed by the extraordinary fashion show and auction. After the show, stay for a fabulous after-party with music and a full cash bar.
NAA is currently accepting submissions for the show. A panel of Fashion/Art Centric professionals will select entries from digital images or sketches based upon originality, creativity, artistry, and complexity of workmanship.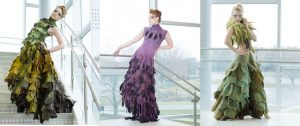 Artists may submit model names, however, they must go through committee approval. For more information, including an application form, please visit https://www.naplesart.org/wp-content/uploads/2018/05/S2BS_CallforArtists.pdf.
_________________________________________________________
NAA accepting entries for National Art Encounter 2018-2019 (09-05-18)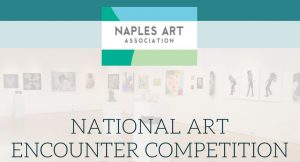 Online entries are being accepted now through October 4 for National Art Encounter 2018-19, a biennial exhibition open to artists residing in the United States. $3,500 in cash awards will be presented during a reception on the evening of Friday, November 30.
The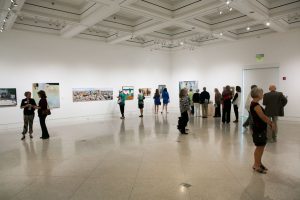 Naples Art Association initiated the Art Encounter exhibition program in 1983. It is a contemporary art exhibition featuring 2-dimensional and 3-dimensional artwork by artists residing in the United States. The exhibition serves as a platform upon which Florida artists share the spotlight with their peers at the national level. For artists from outside of Florida, the exhibition provides an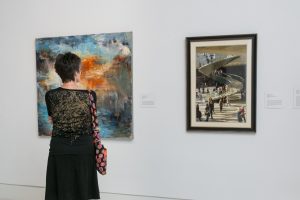 opportunity to demonstrate success, compete for cash prizes and exhibit in Naples, Florida.
Brad Cushman, Jill Deupi and Kirk Ke Wang will serve as jurors and select nine recipients of the $3,500 in cash awards, vis:
There is a $29 nonrefundable entry fee to submit one to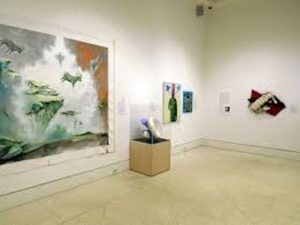 two artworks in the 2D and/or 3D categories. The deadline for entries is October 4.
National Art Encounter 2018-19 will be installed in the Naples Art Association's ground floor galleries from December 1, 2018 through January 12, 2019. For more information, please telephone 239-262-6517 or visit http://www.NaplesArt.org.
________________________________________________________
Meet National Art Encounter 2018-19 juror Brad Cushman (09-05-18)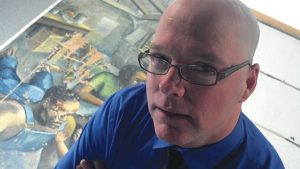 Online entries are being accepted now through October 4 for National Art Encounter 2018-19, a biennial exhibition open to artists residing in the United States. $3,500 in cash awards will be presented during a reception on the evening of Friday, November 30. Brad Cushman, Jill Deupi and Kirk Ke Wang will serve as jurors and select the cash award recipients.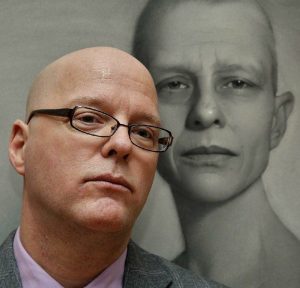 Brad Cushman has been gallery director and curator at the University of Arkansas at Little Rock since 2000. Cushman has curated numerous exhibitions for his own institution as well as others. In 2013, he curated Face to Face: Artist's Self Portraits from the Collection of Jackye and Curtis Finch, Jr. for the Arkansas Art Center. The exhibition traveled to Auburn University in Alabama and the Baker Museum of Art at Artis—Naples.
An award-winning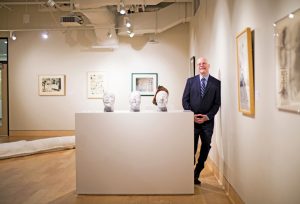 artist himself, Cushman taught art for twelve years at Oklahoma State University before moving to Arkansas. In 1989, Cushman received a grant from the National Endowment for the Humanities to study Postmodernism Theory at the University of Wisconsin in Milwaukee.
Cushman received a Master of Fine Arts degree in Painting from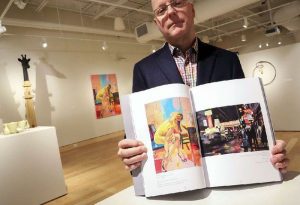 Cranbrook Academy of Art in Bloomfield Hills, Michigan and a Bachelor of Arts degree in Studio Art from Illinois College in Jacksonville. He is the voice of Picture This, featuring audio essays on art and architecture on Little Rock NPR stations and is the host of Inside Art produced by University of Arkansas at Little Rock television.
______________________________________________________
Meet National Art Encounter 2018-19 juror Dr. Jill Deupi (09-05-18)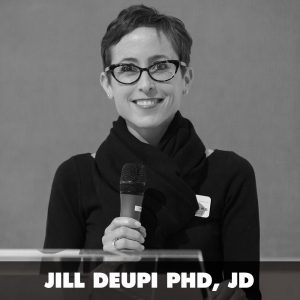 Online entries are being accepted now through October 4 for National Art Encounter 2018-19, a biennial exhibition open to artists residing in the United States. $3,500 in cash awards will be presented during a reception on the evening of Friday, November 30. Jill Deupi, Brad Cushman and Kirk Ke Wang will serve as jurors and select the cash award recipients.
Dr. Jill Deupi is the Beaux Arts Director and Chief Curator of the University of Miami's Lowe Art Museum. Prior to assuming the position in August 2014, Dr. Deupi was Director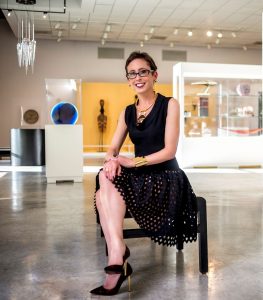 and Chief Curator of University Museums at Fairfield University, where she was also an Assistant Professor of Art History.
She received her Bachelor of Arts degree from Mount Holyoke College and her Juris Doctor degree from American University's Washington College of Law, graduating summa cum laude.
Dr. Deupi holds both a Master of Arts degree and Ph.D. in art history from the University of London's Birkbeck College and the University of Virginia, respectively.
A Rome Prize recipient,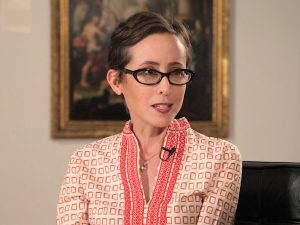 Dr. Deupi wrote her doctoral dissertation on art and cultural politics in 18th-century Naples. Her prior museum experience includes work at the Royal Academy of Arts, the Art Institute of Chicago, the Snite Museum of Art, the National Gallery (Washington, D.C.), and the Wallace Collection.
Dr. Deupi is a Fellow of both the American Academy in Rome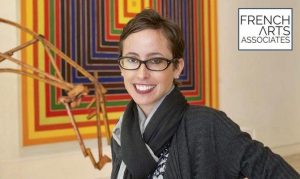 and the Leading Change Institute. She is also a member of the Association of Art Museum Directors, the American Alliance of Museums, the Association of Academic Museums and Galleries (on whose board she sits), Art Table, the International Women's Forum and the College Art Association (on whose Museum Committee she serves).
_______________________________________________________________
Meet National Art Encounter 2018-19 juror Professor Kirk De Wang (09-05-18)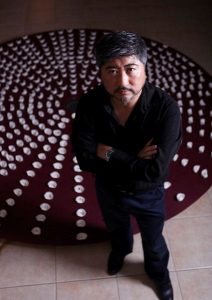 Online entries are being accepted now through October 4 for National Art Encounter 2018-19, a biennial exhibition open to artists residing in the United States. $3,500 in cash awards will be presented during a reception on the evening of Friday, November 30. Kirk Ke Wang, Jill Deupi and Brad Cushman will serve as jurors and select the cash award recipients.
Kirk Ke Wang is Professor of Visual Arts at Eckerd College in Saint Petersburg, Florida. He is a painter, sculptor, photographer, mixed-media artist and an educational software developer. He was born in Shanghai, China and received Master of Fine Art degrees from both the Nanjing Normal University in Nanjing, China and the University of South Florida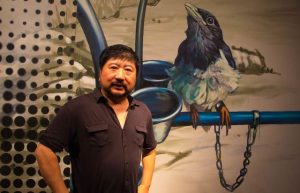 in Tampa.
Mr. Wang travels frequently between China and the United States to promote art, education and culture. He maintains studios in Tampa, New York and Shanghai. In addition to teaching and making art, he led a team of experts and developed a computer learning system for children, which has now been used by over one-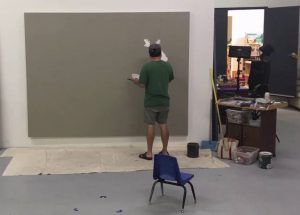 thousand schools nationally.
Mr. Wang's art has been exhibited by museums internationally, nationally and in the Tampa Bay area at venues including the Museum of Modern Art, PS1 in New York and the National Art Museum of China in Beijing. His work has been collected by museums, galleries and private collectors in the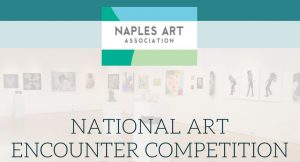 United States and Asia. He was awarded the bronze medal by the Cultural Ministry of China, and he is also the recipient of numerous grants and foundation awards from institutions including the National Endowment for the Arts, the Freeman Foundation, Ford Foundation, and the Florida Department of State, Division of Cultural Affairs.
_________________________________________________________________________
Poignant and painful, 'Ready' reps Melissa Farman's indie film directorial debut (09-04-18)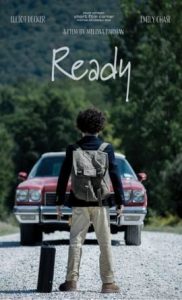 The regulars who attended last night's T.G.I.M. probably won't be terribly surprised to learn that Eric Raddatz and Melissa DeHaven have scored another first. Among the evening's highlights was the screening of a 17 minute short film titled Ready. Only the folks who attended this year's Cannes Short Film Corner got to see it before the cineastes who came to the Sidney & Berne Davis Art Center last evening – and they didn't have to brave the fringes of a tropical storm!
Ready is a riveting motion picture about Sylvia and Adam, a mother and son who live together on a sprawling but crumbling estate. Struggling with clinical depression, Sylvia can barely function, and it falls upon Adam to take care of both himself and his mother, including keeping track of her medication and making sure she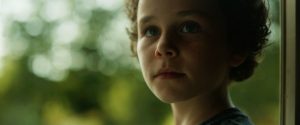 takes the correct doses at the appropriate times. But through the black fog of her depression, Sylvia is clear about one thing. She must push her boy out of the nest before his chance at childhood is forever lost. We join them in the film as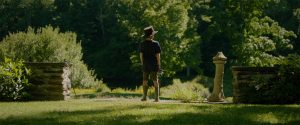 Sylvia creates one final, lasting memory for Adam to take with him. On their last night together before she releases him into the world, they stage a party to celebrate the end of their relationship.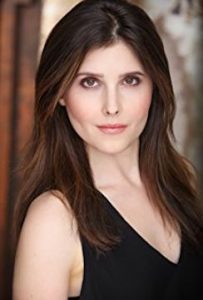 Poignant and painful, the short is the creation of Melissa Farman. She's an accomplished actor who has enjoyed roles on Law & Order: SVU, Cold Case and NCIS, but she's best known for playing opposite Claire Danes in HBO's award-winning Temple Grandin (she was Temple's blind college roommate, Alice) and portraying Bristol Palin in the HBO telefilm Game Change (which starred Julianne Moore, Woody Harrelson and Ed Harris). You may have also seen her in Season 5 of Lost, where she played a young (and pregnant) Danielle Rousseau.
But with Ready, Farman has expanded her repertoire to include screenwriting, direction and indie film production. Based upon the comments of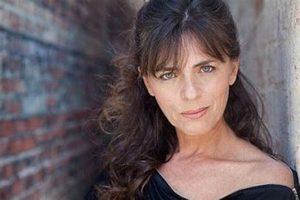 last night's T.G.I.M. celebrity judges and audience members, she's acquitted herself exceedingly well.
"I really, really enjoyed that film," said WGCU producer/reporter John Davis. "I thought it was shot beautifully, the actors were amazing, and I thoroughly enjoyed all the symbolism, such as the daisies signifying both innocence and death."
Davis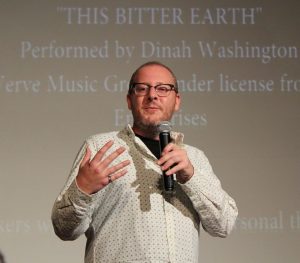 was struck by the way in which Farman blurred the line between little boy and caretaker (which gave impetus to Sylvia's decision to finally let Adam go). He also liked how the viewer is led to believe the story is about the little boy leaving when, in actuality, it is as much about Sylvia's departure from her tormented existence.
"I really liked it," Davis concluded. "A Plus!"
Read here for the remainder of this review.
________________________________________________
Muffy Clark Gill rozome on silk 'Hung Out to Dry' (09-04-18)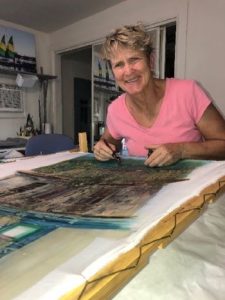 Photos from Muffy Clark Gill's travels around the world have inspired a new series. She titles it The Wash Day Series and it features batiks that depict motifs revolving around freshly-washed garments drying on clotheslines.
"Wherever I have traveled, I have photographed clotheslines," says Gill. "Washing clothing and hanging them to dry share a universal commonality. Drying materials used to make clothing and bedding has been one of life's necessities since men started hunting and women started washing fabrics and objects that could be made into clothing or provide a place to lay one's head while resting."
Paintings from the series present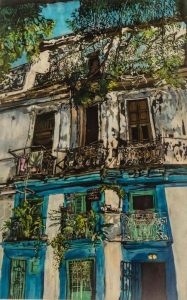 viewers with innumerable cues to prompt their imaginations. What does the clothing reveal about the people and families who wear them? What are their personal stories, and what events have they witnessed?
One such batik is Wash Day: Habana Viejo, 44-by-33.5-inch rozome on silk.
"This painting is from a photograph from one of my two trips to Havana, Cuba," Gill shares. "I was drawn to the bright pops of turquoise and green on the building offset by the pops of color from the clothesline that was hung from one of the balconies."
To make it,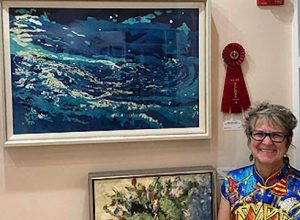 Gill used the Japanese process of batik known as rozome to create layers of color with wax acting as a resist. Once she is satisfied with the finished image, she removes the wax and steams the painting to set the Japanese kimono dyes.
This painting and others can be seen on Muffy's online gallery at muffyclarkgill.com. Feel free to contact her by phone at (239) 253-8827 or email at Muffy@muffyclarkgill.com for further information and purchase options.
____________________________________________________________
'Parallel Harmonies' on view at Rookery Bay through October 31 (09-04-18)

Parallel Harmonies: Art and Nature is on view now through October 31 at Rookery Bay Environmental Learning Center. The exhibition features a collection of work by Cesar Aguilera, Paul Arsenault, Juan Diaz, Ehren Fritz Gerhard and Katia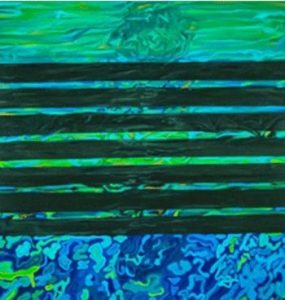 Miranda that celebrates the relationship between the artist and the natural world that inspires him or her.
This relationship has evolved over the millennia and is still a central focus of contemporary practice for many artists today. Relationships are symbiotic, one taking care of the other. In a time of global climate change, artists are using the inspiration of nature and its current health to bring light and change to human patterns of behavior. They aim to protect this relationship and care for what inspires them: wind, color, trees, texture, sun and vibrancy.
_________________________________________________________________________
Friends of Rookery Bay and United Arts Council seek submissions for joint show (09-04-18)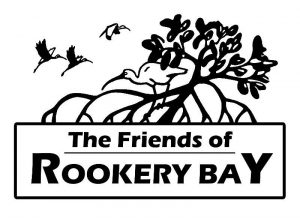 Friends of Rookery Bay (FORB) and the United Arts Council of Collier County (UAC) are seeking submissions for their annual painting exhibit at the Rookery Bay Environmental Learning Center in Naples, Florida. The title of this exhibit is Intersection of Man and Nature: People, Planet, and Prosperity. Paintings should therefor reflect and/or express the essence of Florida's flora and fauna. The show helps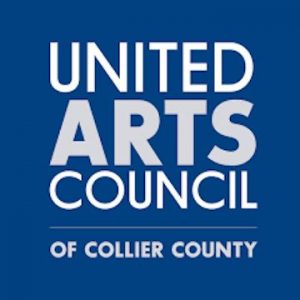 commemorate Rookery Bay's 40th anniversary and will be exhibited November 6, 2018 through January 9, 2019.
The exhibit is open to artists residing in Charlotte, Collier, Glades, Hendry and Lee counties, both full-time and seasonal. Artists may submit up to two jpeg entries. The deadline for submissions is 4:00 p.m. on Friday, October 5. Send entries via email with jpeg attachments to: KDonovan@UACCollier.org.
The juror for the show is Megan C. McShane,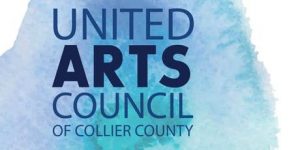 PhD, who serves as Associate Professor of Modern Art History at Florida Gulf Coast University.
Artists can qualify for three awards:
Winners will be chosen on the day of the reception, which will be held from 5:30-7:00 p.m. on Thursday, November 29.
Rookery Bay is part of the National Estuarine Research Reserve and is located at 300 Tower Rd., Naples, FL 34113.
___________________________________________________________________
Fort Myers Film Festival returns to SBDAC for special Labor Day T.G.I.M. (09-03-18)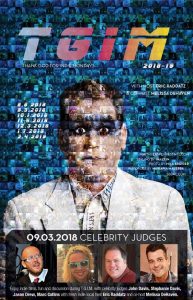 The Fort Myers Film Festival returns to the Sidney & Berne Davis Art Center's grand atrium for more Season 9 screenings for a very special Labor Day T.G.I.M. on September 3.
New to the term? Well, the acronym stands for "Thank God for Indie Mondays," and it symbolizes the anticipation and excitement that area indie film lovers feel as the first Monday of the month draws near between August and February each season. That's when hosts Eric Raddatz and Melissa DeHaven screen a number of the indie short (typically no longer than 15 minutes) and short short (as short as just a minute or two) films that have been submitted for inclusion in the Fort Myers Film Festival. Some are good. Others are bad. But they're all worth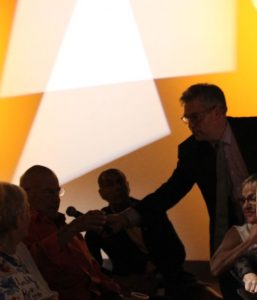 talking about.
Shy? Wouldn't know what to say? No worries. There will be celebrity judges on hand to start the discussion after each screening. But that's just the start because Eric and Melissa want to hear from you. What was your take on the film? What worked or didn't, what did you like or hate, and should the film be included in the film festival? Your opinion matters. Your vote counts. And as often as not, the audience picks up on facets of the film that escape the attention of Eric and the judges.
It's all part of the fun of indie "intellectualization."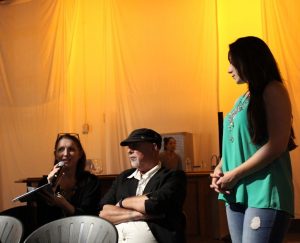 What many cineastes appreciate most of all is the opportunity to rub shoulders with the celebrity judges, filmmakers and fellow film lovers at the after-party, where you can share an adult beverage (or two) and knosh on discounted appetizers at Twisted Vine Bistro.
So join host Eric Raddatz, co-host Melissa Tschari DeHaven and judges Stephanie Davis, John Davis, Jason Drew and Marc Collins for a fresh new set of short indie films, comedy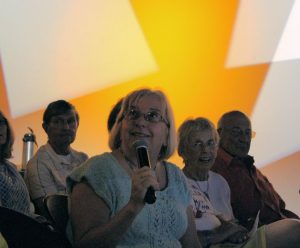 and fun.
The house opens for cocktails at 6:30 and show starts at 7:00 p.m. in the Grand Atrium of the Sidney & Berne Davis Art Center, located at 2301 First St., Fort Myers. Tickets are $10 for adults and $8 for seniors and students.
And to see who Eric and Melissa have tapped as celebrity judges, follow these links:
________________________________________________________________________
FSW Painting Professor Dana Roes pinch hits in August as T.G.I.M. celeb judge (09-03-18)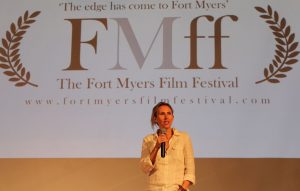 Part of the fun of attending the Fort Myers Film Festival's monthly T.G.I.M. screenings is the opportunity to bump into acquaintances and rekindle old friendships. For example, artist and FSW studio art professor Dana Roes was in attendance at the August 2018 T.G.I.M.
For her, it was a triumphant return to the Davis Art Center, where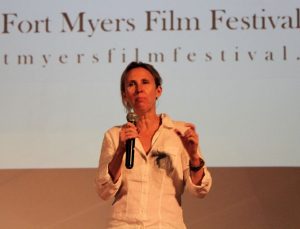 she had curated a show in the Capital Gallery in April. Titled Border(less), the wildly popular exhibition consisted of a collection of work produced by portfolio painting and conceptual art class student Amy Boomgaard, Joshann Burdick, Martha Delacruz, Peter Engdahl, Alejandro Gomez, Holly Hagan, Alyssa Hartford, Dalton Howard, Lewesa Major, Shannon O'Regan, Grant Syllaba, Jose Vanegas and Barbara Ann
Wikoff.
But for everyone else who turned out for the August T.G.I.M., it represented a chance to learn more about one of the Southwest Florida's most accomplished and fascinating art luminaries.
It happened because celebrity judge and News-Press photo-journalis Kinfay Moroti couldn't make it to the screenings that night because he was covering slain officer Adam Jobbers-Miller's funeral earlier in the day. So when T.G.I.M. co-host Eric Raddatz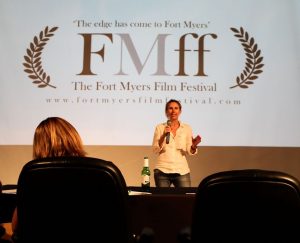 asked for a volunteer to take his place on the judging panel, FSW colleague and celebrity judge Dr. Wendy Chase conscripted Roes, who gamely accepted the challenge. Although it was her first time as a T.G.I.M. judge, she did a good job providing her own unique insights into the films that FMff screened for the audience on August 6.
Roes is an abstract artist who explores psychological and material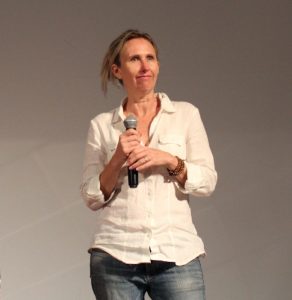 space within her compositions. Her emphasis on "the notion of voids, missing pieces, inaccessible or unknowable spaces" clearly influenced her approach to dissecting and analyzing film. "Whether it is the psychological space of a lie, the mysterious space of multiple realities, or the indescribable space I feel when I close my eyes and face the sun, it is resistance to containment and the urge towards expansion that drives my work."
You'll find the rest of this story here.
_______________________________________________________
'Peggy' proves it's possible for a girl to be too damn perfect (09-03-18)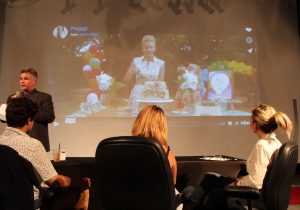 If you didn't have the chance to attend the T.G.I.M. screenings on August 6, you missed a handful of really fine films, and kicking off Season 9 was a short film by Justin Miller about a woman named Peggy.
Peggy is hosting a birthday party for her little boy. But we don't meet Peggy initially. Instead, we meet two guests as they are dressing for the party and wrapping a present for the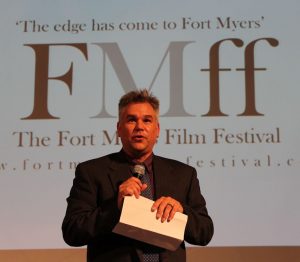 birthday boy.
The backyard party is something out of Michael Jackson's Neverland. Although it doesn't have a narrow gauge railroad, Ferris wheel, carousel or petting zoo, it does have an immense bounce house and other features that none of the other parents have a chance of replicating when it comes time to stage parties for their own children. In fact, from the cake to balloons, the grounds reek of perfection and that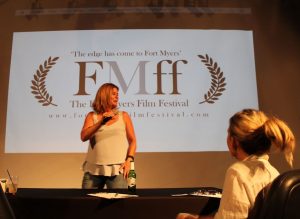 earns Peggy the near-unanimous opprobrium of her friends, neighbors and even her husband, who echo a common refrain in their internal dialogue: "Fuck you, Peggy!"
Several guests have converted their contempt into passive-aggressive action by bringing along birthday gifts that Peggy is certain to abhor. One brings a dart gun, and Peggy's own husband gives his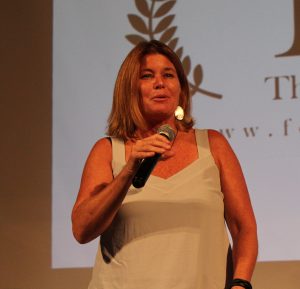 son a brand new puppy which he hopes will drive his wife crazy by doing his business all over Peggy's perfectly-kept house, much to her vexation and chagrin.
But God loves Peggy, and sends an owl to swoop down and snag the little dog in his sharp, extended talons. Seeing what's about to happen, the guest who brought along the dart gun dives for the weapon and takes aim at the owl. But ….
Read here for the rest of this story.
__________________________________________________________________
Baghdad Photographer' humanizes plight of one family in war-torn Iraq (09-03-18)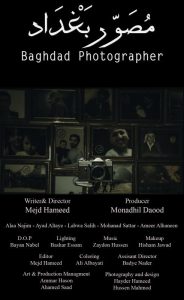 One of the films you are likely to see at this year's Fort Myers Film Festival is Mejd Hameed's 2017 Iraqi film titled Baghdad Photographer. Not only did the 3-minute short receive high marks from August's celebrity judging panel of Dr. Wendy Chase, Dana Roes and Justin Verely, it was well received by the T.G.I.M. audience that previewed the film.
In the film, Hameed tells the story of the hardships suffered by an Iraqi family as a result of the wars and violence that have ravaged the country for decades. He does this through a series of photographs taken by the family matriarch over the course of two generations, beginning with a portrait of a pregnant young mother and her husband attired in regular clothing. The next photograph shows the same woman, her husband and the little boy they had,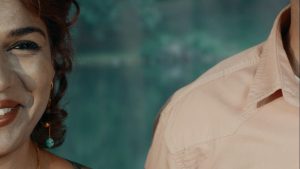 but this time the husband is dressed in a military uniform. The ensuing portrait depicts the woman dressed in black to mourn her deceased husband. In this shot, she poses with her grown son and his pregnant wife. Now a man, the boy is attired like his father before him in military garb. In the final poignant picture, we see the mother and daughter-in-law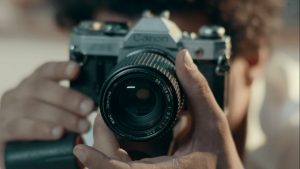 both dressed in black because both the husband and son have been killed fighting in the Iraqi army.
"The photographer in the film tries to document the life of this broken family and the injustices it suffered due to dysfunctional governments and wrong policies," expounds the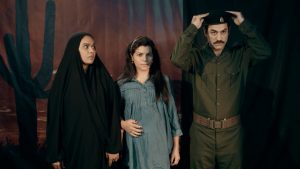 filmmaker, who also wrote and edited the film. More expansively, Hameed continues, the film excoriates the deleterious impact that the country's constant state of war has exacted on family, which is the base of the society in Iraqi culture.
Read here for the rest of this story.
________________________________________________________
Hot Works holding two fine art shows in Naples this season (09-02-18)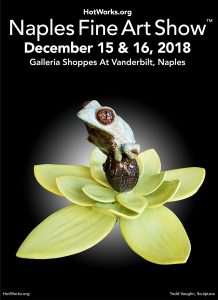 Hot Works LLC has announced that it will be holding two weekend art shows in Naples during the upcoming season. Both will be held at the Galleria Shoppes on Vanderbilt. The 1st Bi-Annual Naples Fine Art Show will take place on Saturday and Sunday, December 15 and 16, with the second returning to the Galleria Shoppes on Saturday and Sunday, March 30 and 31, 2019.
Hot Works emphasizes quality not quantity at its fine art shows. Festival Director Patty Narozny focuses on originality, artist accessibility, cultural diversity and community enrichment. There is also a youth art competition and show to foster art education among aspiring young artists.
The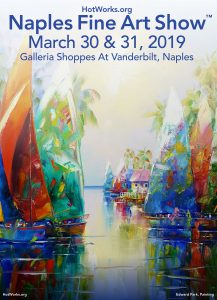 Galleria Shoppes at Vanderbilt is an upscale lifestyle shopping center located on the northwest corner of Vanderbilt Beach Road and Airport Pulling Road, which is reputed to be the fourth busiest intersection in Naples. Conveniently located across the street from the Ritz Carlton Hotel and the Greg Norman Tiburon Golf Course and with casual and fine dining, one-of-a-kind boutiques, Mediterranean-themed architecture and pedestrian-friendly covered walkways, the 226,000-square-foot shopping center is an ideal locale for high-end art shows. And for art enthusiasts who are also sports buffs, Bokamper's Sports Bar & Grill is on site. Owned by former Miami Dolphins linebacker Kim Bokamper, the restaurant has already garnered a 2011 Choice Awards Star for best sports bar in southwest Florida.
______________________________________________________________________
ArtFest a top 25 show says Sunshine Artist and Art Fair Sourcebook magazines (09-02-18)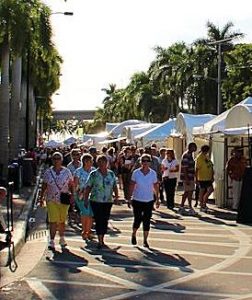 Each year, Sunshine Artist Magazine ranks the nation's outdoor art shows and festivals. Based on 2017 sales, the magazine ranked ArtFest Fort Myers the #16 art festival in the nation last year.
"Recognition that brings positive attention to our community is always the icing on the cake for us," comments ArtFest Fort Myers Executive Director Sharon McAllister. "We work year-round to bring a wide variety of talented artists to downtown Fort Myers the first weekend in February and it is gratifying to know that we have the support of our art buying patrons! Many of our friends and neighbors tell
us that they wait all year to buy original art at our festival."
ArtFest Fort Myers has also been rated as one of America's Best Art Fairs by ArtFair Calendar and as Top 25 by Art Fair Sourcebook, in addition to earning numerous awards from the Florida Festival & Events Association and the International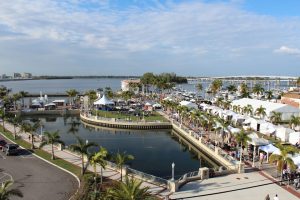 Festivals and Events Association.
The annual juried fine art festival will take place February 1, 2 & 3, 2019 in the Fort Myers River District. Join the experience with 200 artists from across the county and around the world; the largest high school art exhibit and competition in south Florida and free interactive art experiences for children of all ages.
______________________________________________
ArtFest Fort Myers application deadline looms (09-02-18)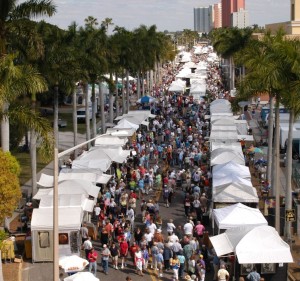 ArtFest Fort Myers is accepting applications through September 11 for participation in its 2019 juried show. Featuring the work of 200 artists, ArtFest Fort Myers attracted 90,000 art lovers and collectors to the largest outdoor gallery in Southwest Florida on the first weekend in February in 2018. And attendance continues to grow.
"Creating an artwork-selling festival for artists is the focus of our year-round professional staff, with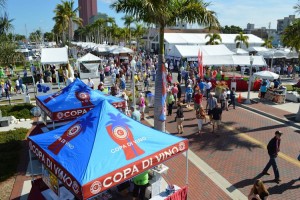 19 years of consistent management," states ArtFest in its Call to Artists. "Targeting art buyers throughout Southwest Florida and beyond – from Marco Island to Sarasota and east to West Palm Beach – our promotional campaign includes all forms of media. We also understand the importance of providing great artist amenities over festival weekend to ensure that our artists are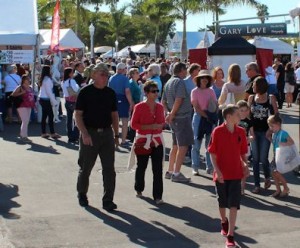 stress free and ready to share their work with our dedicated attendees."
How are festival artists chosen? 
Each October, ArtFest Fort Myers brings together a panel of professional artists who view submitted images and score each applying artist on a range of 1 to 7 points. The artists with the highest scores are then invited to participate in ArtFest.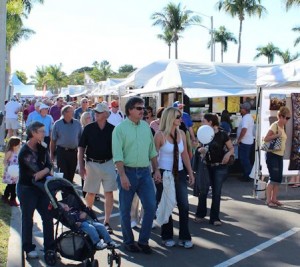 "Our jury panel varies each year but always represents a broad base of expertise with regard to artistic mediums – theirs is the difficult task of evaluating who is the 'best-of–the-best' from the hundreds of artists who wish to join ArtFest Fort Myers!" ArtFest points out. "Our jury process is open to artists and patrons – please contact us for more information."
ArtFest Fort Myers works year-round to produce a creative community celebration that also includes:
The deadline for submissions is September 11. ArtFest takes place in 2019 on February 1, 2 & 3. For Artist Application information, contact ArtFest Fort Myers at 239-768-3602, email info@ArtFestFortMyers.com or visit https://artfestfortmyers.com/artist-info/.
_________________________________________________________________________
Naples Art Association accepting applications for 31st Annual Downtown Naples Festival of the Arts (09-02-18)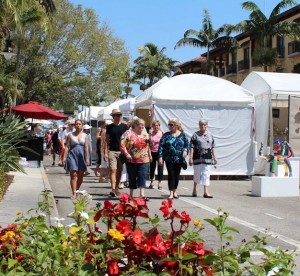 The Naples Art Association is currently accepting applications for inclusion in its three outstanding outdoor art festivals, The Downtown Naples New Year's Weekend Art Fair, Naples National Art Festival and The Downtown Naples Festival of the Arts.
The 31st Annual Downtown Naples Festival of the Arts is one of the last major art festivals of the winter season and a favorite festival for artists, art enthusiasts and collectors. If you would like to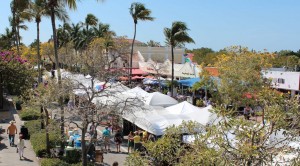 exhibit in this show, here's what you will need to know:
The Naples Downtown Art Show was voted one of the top five favorite events by local businesses and residents. It was also rated in the top 15 by Sunshine Artist's survey of all artists in the country.
_______________________________________________________________________
Naples Art Association accepting applications for Naples National Art Festival (09-02-18)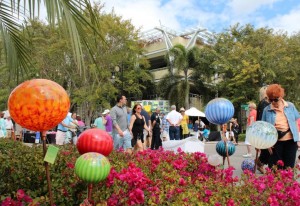 The Naples Art Association is currently accepting applications for inclusion in its three outstanding outdoor art festivals, The Downtown Naples New Year's Art Fair, Naples National Art Festival and The Downtown Naples Festival of the Arts.
Naples National is consistently voted among the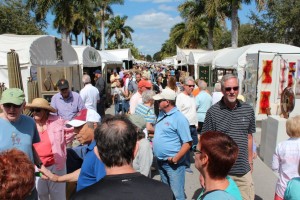 top 25 art festivals in the country by Sunshine Artist Magazine and was ranked #15 last year. As one of the oldest festivals in Collier County, Naples National is counted by the local community as among its premiere, must–see events, thanks to the high quality of art, the engaging personalities of the artists and the festive atmosphere.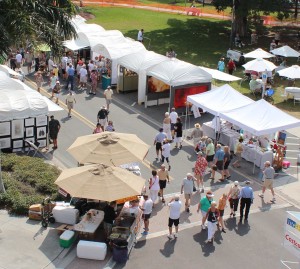 If you are interested in exhibiting in the 40th Naples National Art Festival, here's what you will need to know:
To improve the quality of the show and to provide more sales opportunities for our artists, NAA has reduced the number of booths available from 270 to 190. "This will allow artists greater exposure and less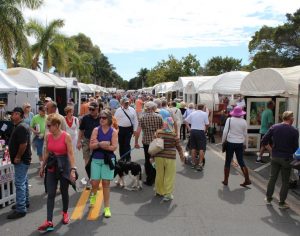 competition," states NAA in its prospectus for the show. "Additionally, the park layout, will consist of one loop making it easier for customers to view all artist's booths. However, there is a corresponding increase in booth fees."
The is the only Naples Art Association show that offers cash awards for Best of Show, Best 2D, Best 3D and Awards of Distinction in 2D and 3D. The amounts are:
Awards will be presented at the band shell in Cambier Park at 5:00 pm on Saturday. NAA staff or volunteers will notify an artist if they need to be present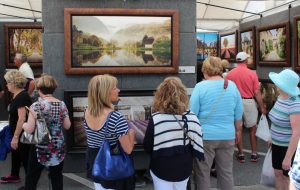 at the awards ceremony on Saturday. Awards are given based on the same criteria used for the jury process. The winning artists are invited to participate in the following year's show and receive jury exempt status but must still pay his/her booth fee.
The mission of the Naples Art Association is to expand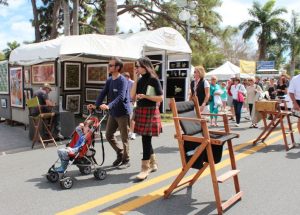 cultural opportunities, broaden education and enrich SWF through the visual arts. Proceeds from the Naples National Art Show support educational programming at The Naples Art Association.
____________________________________________________________________
Naples Art Association accepting applications for 23rd Annual Downtown Naples New Year's Art Fair (09-02-18)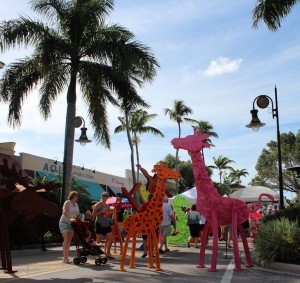 The Naples Art Association is currently accepting applications for inclusion in its three outstanding outdoor art festivals, The Downtown Naples New Year's Art Fair, Naples National Art Festival and The Downtown Naples Festival of the Arts.
Start your new year off in sunny Florida. New opportunities await you at the 23rd Annual Downtown Naples New Year's Art Fair. This fine art festival draws professional artists from around the country and was ranked #20 in the nation by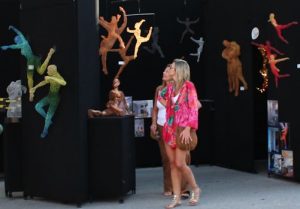 Sunshine Artist Magazine.
If you are interested in exhibiting at this show, here's what you will need to know:
__________________________________________________________________
Naples Art Ass'n. accepting submissions for next season's Art in the Park (09-02-18)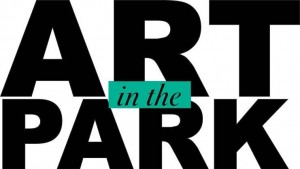 Are you ready for the 2018-2019 season of Art in the Park? The Naples Art Association (NAA) proudly connects artists with art shoppers in another terrific season of Art in the Park.
Since 1957, Art in the Park has showcased paintings in oil and acrylics, watercolors, mixed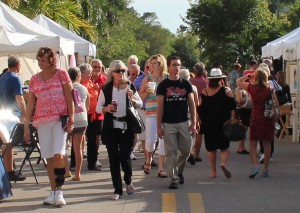 media, photography, sculpture, ceramics, glass art, jewelry and wood-working created by members in good standing of the Naples Art Association. For art lovers, it's a casual, fun-filled venue for meeting local artists and becoming acquainted with their work. It is believed to be the first outdoor art show held in Naples. And the tradition continues for the 2017-2018 art fair and festival season.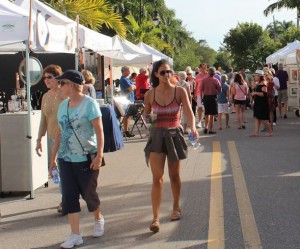 Art in the Park is held between 10:00 a.m. and 4:00 p.m. on the first Saturday of each month from November through April. Because of its long tradition, prestige and the interest and number of people who routinely turn out for the show, many NAA members seek admission to the show. Applicants go through a jury process.
"Art in the Park is a membership opportunity, providing artists a venue to sell and market their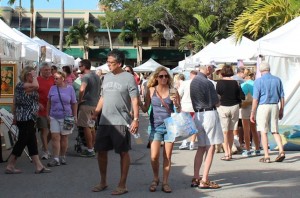 work while broadening their customer base," notes the Naples Art Association in its call to artists for the 2018-2019 season. "It also provides a setting for artists to interact with other artists sharing ideas, industry changes and the camaraderie of creative people. It is an opportunity for both artists and the public to engage in enlightening conversations about art."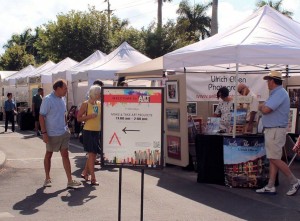 The one-day fair takes place on Park Street adjacent to The von Liebig Art Center in the northwest corner of Cambier Park. Located just a block and a half from historic Fifth Avenue South, Art in the Park is within walking distance of trendy European boutiques, sidewalk cafes and iconic art galleries such as Sheldon Fine Art, Call of Africa's Native Visions Gallery and Shaw Gallery of Fine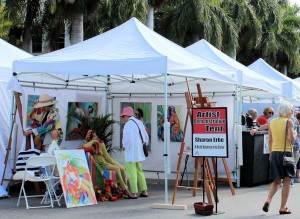 Art. The show is also just three minutes by car from fabled Gallery Row and the Third Street South Gallery District. The January show is also held in conjunction with the Downtown Naples New Year's Art Fair, which will be held next season on Saturday and Sunday, January 5 & 6, 2019.
________________________________________________________
Spotlight on Art in the Park artists Broker, Limont and Park (09-02-18)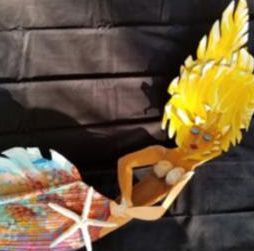 The Naples Art Association proudly hosts Art in the Park on the first Saturday of the month from November through April in Cambier Park. Each event features over 40 artists showcasing their unique work to an audience in the thousands. Among this elite group are Tamara Broker, Mary Limont and Edward R. Park.
For over 35 years, Tamara Broker has explored various mediums, including illustrating a children's book. She has participated in shows and gallery exhibits in Washington State,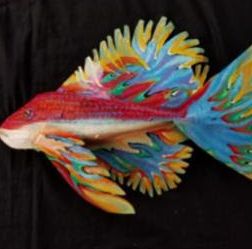 San Francisco and San Diego, among others. Ultimately, she found her niche in seed pods.
"To me the pod is endless," Tamara effuses. "It opens a new way of using and repurposing, along with my paint and galvanized metal. I have found a happy place on my lanai in the swamp, surrounded by nature, provided by God – the best artist – along with my animals and family that brings me joy".
Naples artist Mary Limont takes her inspiration from nature and combines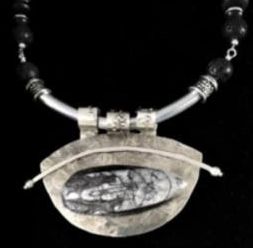 fossils, clay, copper, sterling silver, and found objects with colored natural stones to create her unique jewelry pieces. She finds that the process of making her jewelry keeps her connected with the beauty and reality of nature and she hopes the resulting pieces of wearable art provide her customers with the same bond.
Edward Park is an internationally-recognized artist who has been painting for over 50 years. He is a master of living art, including realistic, impressionist, and abstract styles and is acclaimed for his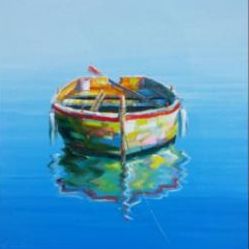 palate knife technique and brilliant color combinations. Edward has also developed a unique style for his museum quality fine art – a mark of his eastern and western influences.
For more information about becoming an Art in the Park artist, please click here.
______________________________________________________
Boulderbrook Productions application deadlines nearing (09-02-18)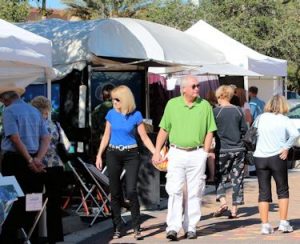 Boulderbrook Productions hosts a number of boutique art festivals in Southwest Florida each season. It is currently accepting submissions for:
You must apply online at  http://www.boulderbrook.net/.
NB: Applications are closed for four of Boulderbrook's art shows, vis: The Art Festival at Mercato (January 26 & 27, 2019), Bonita Bay Invitational Art Festival (November 17 & 18), Sanibel Masters Art Festival (Novembe 23 & 24), and Art Festival at the Sanibel Shops (December 8 & 9).
_________________________________________________
Alliance's next CHANGE class begins September 22 (09-01-18)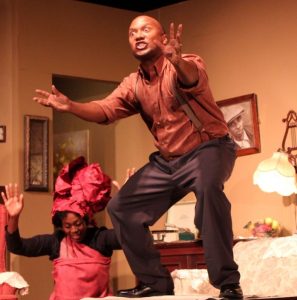 The Alliance for the Arts is offering its next acting class for adult minorities. The class runs Saturdays, September 22 through November 10 from 12:30 to 3:00 p.m. at 10091 McGregor Blvd. Fort Myers, FL 33919. The cost is $25.
The CHANGE Program (Communities Harnessing the Arts to Nurture and Grow Equity) engages aspiring minority actors in theater education, provides performance opportunities and a platform to convene dialogue on social issues that challenge our community through creative, artistic expression. Through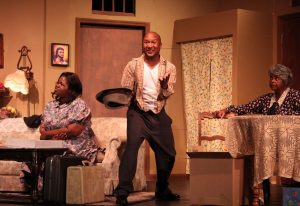 the course, students explore the fundamentals of acting, character development and scene work. The project is supported by the Southwest Florida Community Foundation.
Derek Lively and Sonya McCarter will serve as instructors for this class.
Derek Lively has appeared in productions ranging from Shakespeare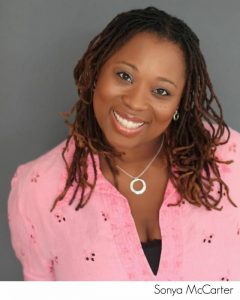 to Eugene O'Neill and has worked in regional theaters and Off-Broadway, including The Public Theater and LaMama E.T.C. His solo show, Welcome To My Soul, which he wrote and performed, led to a first-look development deal with NBC (Universal). He is a proud member of Actors' Equity Association and SAG-AFTRA. [Read here for more on Derek.]
Sonya McCarter is the Community Engagement Coordinator at the Alliance for the Arts. She is a talented director and actress as well. Her heart's passion is to help facilitate engaging, compelling and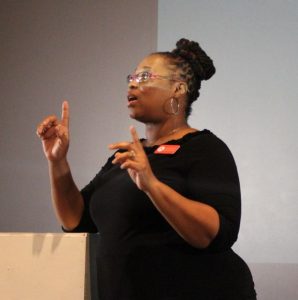 meaningful theater in Fort Myers that features strong African-American characters and stories. Sonya has appeared in television (Burn Notice), film (The Florida Project) and theatre. Her directing credits include: The Bluest Eye, Ma Rainey's Black Bottom, Seven Guitars and Raisin in the Sun. She holds two Master's Degrees in Oral Interpretation of Speech and Theatre Arts. [You can read more about Sonya here.]
Pre-registration is required and can be completed online at ArtInLee.org/Education or by calling 239-939-2787.
N.B.: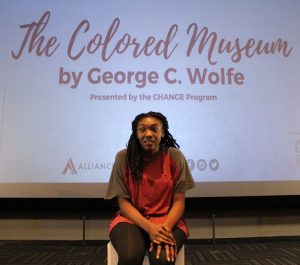 The Alliance's inaugural CHANGE class ended on August 5 with a production of George C. Wolfe's The Colored Museum. For more on the eleven aspiring actors who graduated that class and performed in The Colored Museum, follow these links:
__________________________________________________________
Broadway Palm opens Season 26 with 'Let's Go To The Movies' (09-01-18)
Broadway Palm opened its 26th season on August 31st with Let's Go To The Movies, a fun-filled musical parody highlighting movies and movie stars you know and love. The show plays through September 29.
Let's Go To The Movies features scenes and songs from your favorite movies and movie musicals such as Titanic, Grease,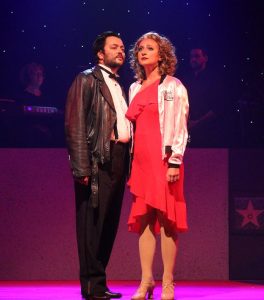 Indiana Jones, Moulin Rouge, Singin' in the Rain, Forrest Gump, Chicago and more! You may even be treated to surprise guest appearances by "the movie stars" themselves! You'll laugh, sing along and become part of the action. So, get your tickets, click your heels together three times and say "There's no place like Broadway Palm…..There's no place like Broadway Palm…"
The ever-popular Victor Legarreta wrote, directs and choreographed Let's Go To The Movies. Legarreta shined this summer as Oliver Warbucks in Annie and is also well known for his role of the Cowardly Lion in The Wizard of Oz. In addition,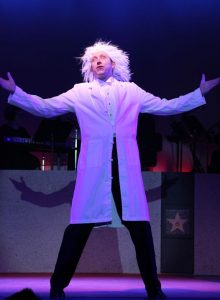 he created and directed Yesterday's: The 50s and 60s Musical and Groovin': The 60s and 70s Musical.
The cast includes Sarah Cammarata, Erica Clare, Chris Duir, Kira Galindo, Chasdan Ross Mike and Chris Trimboli. Broadway Palm audiences may remember Cammarata as Dorothy in The Wizard of Oz, Duir as Bert in Mary Poppins, Mike as Judas in Jesus Christ Superstar and Trimboli as Magaldi in Evita. Galindo has appeared in several productions at Broadway Palm and in The Off Broadway Palm and Clare is making her debut at the theater.
Performances are Wednesday through Sunday evenings with selected matinees.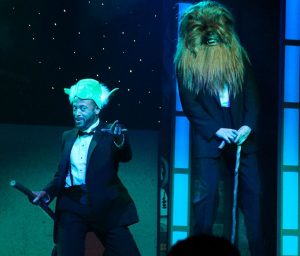 Broadway Palm is offering a "Season Opener Special" and all tickets are just $50 for dinner and the show. Tickets are now on sale and can be reserved by calling (239) 278-4422, by visiting BroadwayPalm.com or by stopping by the box office at 1380 Colonial Boulevard in Fort Myers.
__________________________________________
Here's what else you'll see on the main stage at Broadway Palm this season (09-01-18)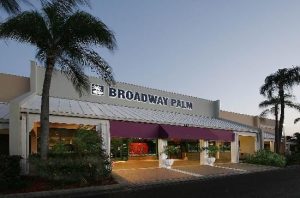 The Broadway Palm Dinner Theatre's upcoming season will feature eight main stage musicals. Read here to see what they are. Broadway Palm's main stage opens on August 30, 2018 and runs through August 10, 2019. Show prices range from $45 to $75 with group and children's prices available. Performances are Tuesday through Sunday evenings (no Tuesday evening performances May through October), with selected matinees. Individual tickets are now on sale.
________________________________________________________
Off Broadway Palm's current season will feature five shows (09-01-18)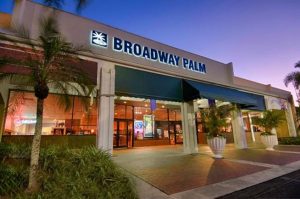 The Off Broadway Palm Theatre is Broadway Palm's second performance venue. The Off Broadway Palm's season begins September 27, 2018 and runs through July 21, 2019, and here are the five shows you'll see Off-Broadway. Ticket prices range from $39 to $59. Performances are Tuesday through Sunday evenings (no Tuesday evening performances May through October), with selected matinees. Individual tickets go on sale June 1st.
_________________________________________________________
Cultural Park opening 2018-2019 season with 'Wizard of Oz' (09-01-18)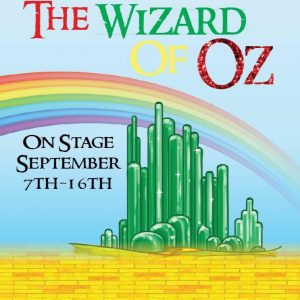 Cultural Park Theatre in Cape Coral will open its 2018-2019 season on September 7 with The Wizard of Oz. The musical will play on the weekends of September 7 (7-9) and 14 (14-16).
You know the iconic story. Dorothy Gale is swept away from her Kansas farm by a twister that drips her in the magical land of Oz, where she and her dog Toto encounter whimsical characters including good witches, bad witches, talking animals, walking scarecrows and more! To find her way home, she must follow the Yellow Brick Road to see the mysterious and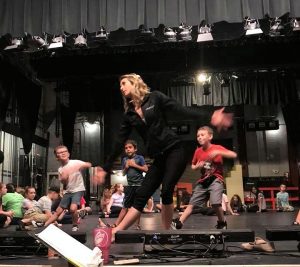 all-powerful Wizard in Emerald City. Along her journey, she makes new friends and one serious enemy, the Wicked Witch of the West, who will stop at nothing to get her hands on Dorothy's magical ruby slippers. To make it home safely, Dorothy must learn an important lesson: there's no place like home.
Click your heels and join the cast of The Wizard of Oz on their sojourn to The Emerald City. Performances are Friday and Saturday at 8:00 p.m. & Saturday and Sunday at 3:00 p.m. Tickets are available at the box office or by calling 239-772-5862.
_____________________________________________________
Here's what's coming to Cultural Park Theatre after 'Oz' (09-01-18)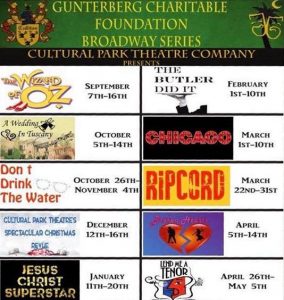 Cultural Park Theatre in Cape Coral will open its 2018-2019 season on September 7 with The Wizard of Oz. Following Oz, Cultural Park Theatre will produce:
________________________________________________________________________
Florida Rep's 'Becoming Dr. Ruth' harrowing, moving and touchingly humorous (09-01-18)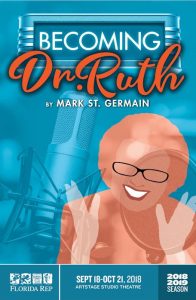 Florida Repertory Theatre will open its 2018-2019 season with Becoming Dr. Ruth. Playing September 21 to October 21 in the ArtStage Studio Theatre, the run includes four nearly sold-out preview performances September 18-20.
Becoming Dr. Ruth is the true story of how a little girl fled the Nazis to become one of the most empowering voices of the 20th century. In it, playwright Mark St. Germain recounts a tale that is both moving and humorous. If the name Mark St. Germain seems familiar, it's because his other work includes past Florida Rep hits Best of Enemies, last season's world premiere of George Washington's Teeth, and the first play to be performed in the new ArtStage Studio Theatre, Camping with Henry and Tom.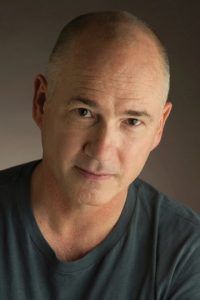 Ensemble member Chris Clavelli directs the production. Clavelli returns to direct this production after his work on last year's season opener, Outside Mullingar, and a recent production at Sarasota's newest professional company, Dog Days Theatre. Clavelli leads set designer Bert Scott (Over the River and Through the Woods), costume designer Jacqueline Loy (Florida Rep debut), lighting and projection designer Rob Siler (Disgraced), sound designer Katie Lowe, and ensemble stage manager Amy Massari (George Washington's Teeth).
Regional theater veteran Susan Greenhill stars in the iconic title role. Greenhill is no stranger to the role, having appeared as Dr. Ruth at Studio Theatre in Sarasota and the Kravis Center in West Palm Beach.
"I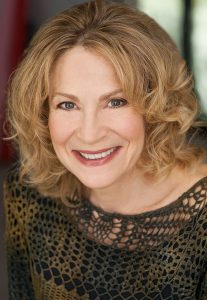 am delighted to kick off Florida Rep's 21st season with such a touching and universal story of perseverance and hope," remarks Interim Artistic Director Jason Parrish."Dr. Ruth's unbelievable life story is a profile in courage, and it is in capable hands with Chris Clavelli and Susan Greenhill. Becoming Dr. Ruth is moving, incredibly funny, and a fascinating look at a life well-lived, and full of Dr. Ruth's signature personality and charm."
Becoming Dr. Ruth kicks off a 9-show season that showcases Florida Rep's signature ensemble of artists in a variety of roles and projects and introduces a record number of Broadway and regional theatre veterans making their Florida Rep debuts.
Tickets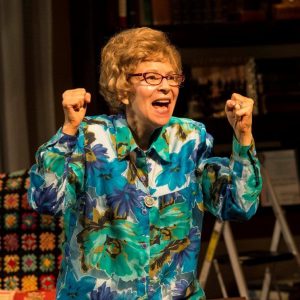 are available online at www.FloridaRep.org and through the box office at 239-332-4488. Tickets are at $55 and $49 for regular performances, and $35 and $29 for previews. Subscriptions start as low as $150 for six plays and offer the best seats and the most significant savings, and are available through the box office. Box office hours are Monday through Friday, 10:00 a.m to 5:00 p.m. New this season, Florida Rep's parking lot will open two hours before each performance and offers guests limited free parking across the street from the Arcade Theatre.
_____________________________________________________________
Here's what else you'll see during Florida Rep's 2018-2019 season (09-01-18)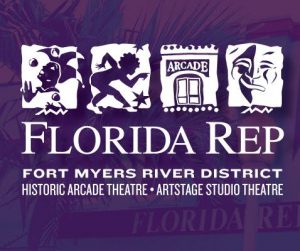 Florida Repertory Theatre is about to embark upon its third decade of producing nationally-recognized, professional theater in the Fort Myers River District. With its 2018-2019 season set to open September 21 and run to May 5 in the Historic Arcade and ArtStage Studio theaters, the nine-show season includes two musicals, multiple comedies, a modern American classic, a southeastern United States premiere, and a world-premiere adaptation of Charles Dickens' A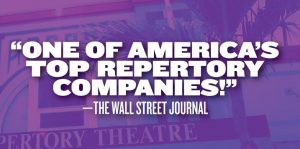 Christmas Carol.
The 2018-2019 season features five productions in the 393-seat Historic Arcade Theatre and four in the intimate 120-seat ArtStage Studio Theatre. It kicks off with the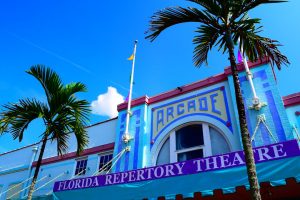 one-woman tour-de-force, Becoming Dr. Ruth, by Mark St. Germain – whose farce, George Washington's Teeth, closed the current season on May 13.
Also featured next season is Million Dollar Quartet, Broadway's rock 'n' roll sensation; Native Gardens, one of the hottest new comedies in the country right now;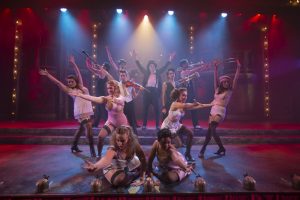 Tenderly, a salute to jazz icon Rosemary Clooney; August Wilson's Fences, the Pulitzer Prize and multiple Tony Award-winning modern American classic fresh from a Broadway revival and Academy Award-winning film adaptation, and more!
Florida Repertory Theatre's 21st season also includes two brand-new plays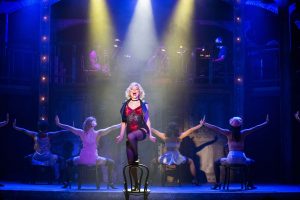 as part of its ongoing efforts to develop new works and nurture playwrights. Opening November 9 in the ArtStage Studio is Damascus by Bennett Fisher, an electrifying psychological thriller that was read as part of Florida Rep's 2017 PlayLab. Opening November 30 in the Historic Arcade is a new adaptation of Charles Dickens' A Christmas Carol by Mark Shanahan,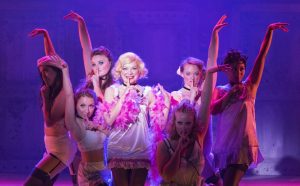 whose play The Dingdong had its regional premiere to critical acclaim at Florida Rep in 2016. Shanahan is a Broadway actor, regional theater veteran, and a familiar guest director at Florida Rep, who most recently helmed How the Other Half Loves earlier this year.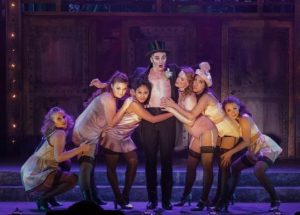 Read here for more on each of these nine productions.
"We are delighted to be celebrating the beginning of our third decade with this very exciting season," said Interim Artistic Director Jason Parrish. "This diverse line-up of plays and musicals, both classic and contemporary, will break new ground for the theatre, introduce many new faces, and of course, showcase our ensemble of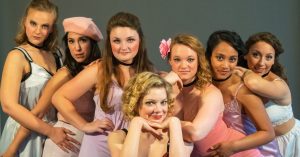 artists in a variety of roles. It is particularly exciting to be taking on one of August Wilson's American Century Cycle plays that will introduce Florida Rep audiences to one of the great 20th century American playwrights. Our 21st will be a season of new beginnings, and we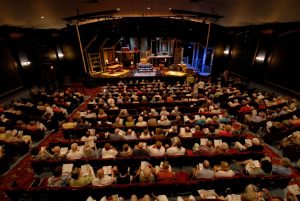 hope you'll join us."
Florida Rep's weeknight performances (Tuesday-Thursday) in both venues will continue at the earlier 7:00 p.m. curtain time instituted last season. Friday and Saturday evening performances will begin at 8:00 p.m., with matinee performances on Wednesday (Arcade), Thursday (ArtStage), selected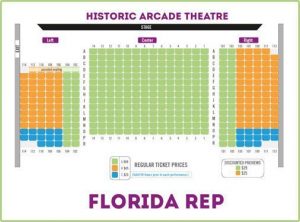 Saturdays, and Sunday continuing at the popular 2:00 p.m. curtain time.
Subscriptions start as low as $150 for 6 plays and offer the best seats and the biggest savings. Packages for 9, 8, 7, and 6 shows are on sale for both new and renewing season ticket holders through the box office at 239-332-4488. Single tickets are priced at $55/$45 for regular performances and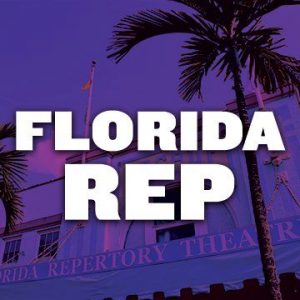 $35/$25 for previews, and will go on sale July 17 through the box office and online at www.FloridaRep.org.
Florida Repertory Theatre performs in the Historic Arcade Theatre and the ArtStage Studio Theatre on Bay St. between Jackson & Hendry with limited free parking in the Fort Myers River District. Visit Florida Rep online at FloridaRep.org, and by following the company on Facebook, Twitter, Instagram, and YouTube.
____________________________________________________________
Florida Rep Education's 2018-19 season focuses on 'the journey' (09-01-18)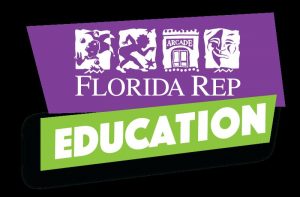 Florida Rep Education's 2018-2019 season will be filled with classic stories brought to the stage, electrifying Broadway musicals, a world premiere, and brand new competitive programming adjudicated by the industry's leading professionals.
"This year's education season places a thematic focus on journey and the struggles and joys one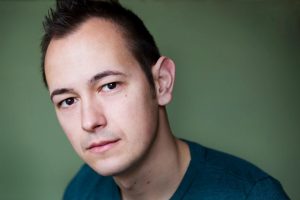 faces when overcoming the challenges of that journey," said Education Director Kody C. Jones. "Everyone's journey leaves a mark on us as a human as well as a mark on the world around us. With this season we challenge our students and patrons to reflect on their own journey as we navigate the trials and tribulations every young person faces in life as they mature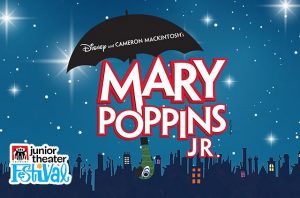 in to adulthood."
New this season, Florida Rep Education will be participating in the 2019 Junior Theatre Festival in Atlanta, GA. The Junior Theatre Festival is the world's largest celebration of young people performing musical theatre. Florida Rep Education will bring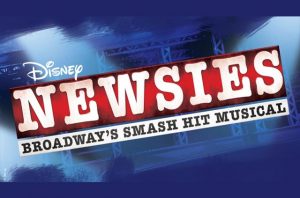 30 students from the Southwest Florida area to Atlanta to gather with peers from across 40 states and 6 countries. The Festival is a mix of adjudications, workshops for students and teachers, and special events like the "New Works Showcase" and "Direct From Broadway," where Broadway's best share their talents.
"Our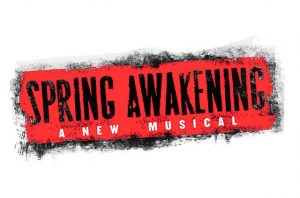 Education Associate, Christina DeCarlo, has initiated a groundbreaking idea that will lead to a career-changing opportunity for our young actors," Jones said. Past attendees and performers of JTF included Tony, Golden Globe, and Academy Award-winning songwriters Benj Pasek and Justin Paul; Emmy nominee Darren Criss; 11-time Grammy Award-winning musical theatre and film score composer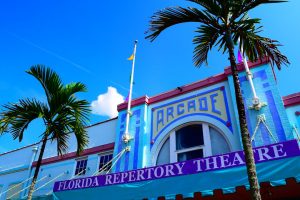 Alan Menken; and critically acclaimed, Tony Award-winning songwriting duo Lynn Ahrens and Stephen Flaherty.
Education programs have grown exponentially in the past few seasons, and reach upwards of 35,000 young people and families each year. Overseen by Education Director Kody C. Jones, the department continues to educate,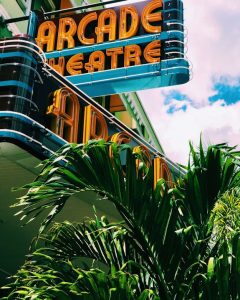 excite, and enlighten Southwest Florida audiences as our popular programs thrive and new ones take shape.
Florida Rep Education performs in several venues on tour and in the Historic Arcade Theatre on Bay Street between Jackson and Hendry with limited free parking in the Fort Myers River District. Visit Florida Rep Education online at FloridaRepEducation.org, and by following the Education Department on Facebook, Twitter, Instagram, and Snapchat.
To see the shows that Florida Rep Education will be producing during its 2018-2019 season, read here.
________________________________________________________
Here's what you'll see during Ghostbird's 2018-2019 season (09-01-18)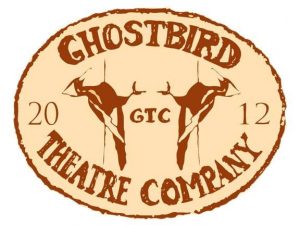 Continuing its commitment to new, site-influenced theater, Ghostbird Theatre Company's seventh season will feature an Art Walk installation at The Franklin Shops on First, a return to the Happehatchee Center in Estero, a train-themed connection of vignettes at the restored Atlantic Coastline Railway station in the downtown Fort Myers River District and Ghostbird's popular 24-Hour Festival in the Sidney & Berne Davis Art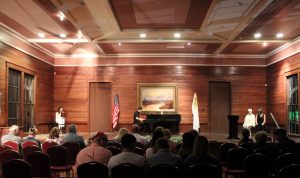 Center.
The Art Walk installation at the Franklin Shops is tentatively titled Windows/Stories. A formative work devised by Barry Cavin and Katelyn Gravel, this installation piece will take place October 5.
On November 10 & 11 and 17 & 18, Ghosbird returns to the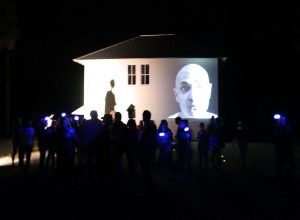 scene of The Chicken Play at the Happehatchee Center in Estero with Boxes Are For What We Keep, a trilogy of brief plays by Barry Cavin. Three permutations of one tale plumb the interior dimensions of containers with which we hold what is dearest but also trap what we can never fully possess. These are love stories for all those old children who remember how the cherished butterfly dies.
You'll have to go here for the rest of this announcement.
______________________________________________________________
Lab celebrating Hispanic Heritage Month with 'Anna in the Tropics' (09-01-18)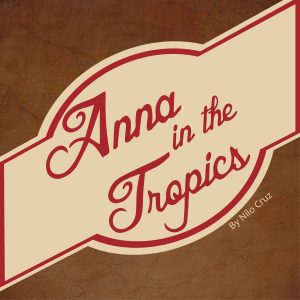 In celebration of Hispanic Heritage Month, the Laboratory Theater of Florida is producing the Southwest Florida premiere of Anna in the Tropics.
It's 1929. In an Ybor City cigar factory where Cuban-American workers still meticulously roll cigars by hand, the men place bets on a cockfight while the women eagerly anticipate the arrival of a new lector who will read to them from newspapers, poetry and novels as they work – not only to entertain, but educate them as well. But when handsome young Juan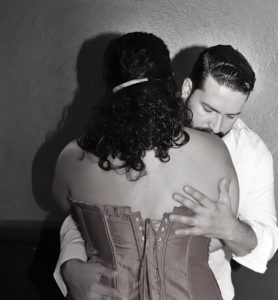 Julian begins to read aloud from Anna Karenina, he unwittingly becomes a catalyst in the lives of his listeners, for whom Tolstoy, the tropics and the American dream prove a volatile combination.
"This is a rich and romantic drama about passionate people in a pressure-cooker of Florida heat and stagnation within their cigar business, struggling to stay relevant without taking the risk of changing," observes director Annette Trossbach. "As the lector reads from Anna Karenina, the listeners fall under its spell and are fueled by its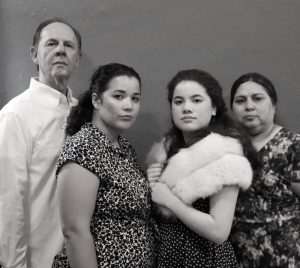 passion and immediacy. It's a sensuous piece, intimate and romantic on the one hand, and then flashing into violence."
[Visit the first link provided below for the remainder of this announcement.]
RELATED POSTS.
_________________________________________________________________________
New Phoenix compresses inaugural season to accommodate theater renovations (09-01-18)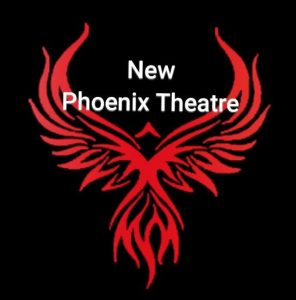 A new community theater will open in Fort Myers soon, but first it must make numerous renovations to its space at 13211 McGregor Boulevard (roughly midway between College and Cypress Lake). All building permits are now in place and the theater's contractor has provided a construction calendar that promises completion of all renovations and the issuance of a certificate of occupancy in November, 2018 for the 96 seat theater facility.
The mission of the new theatre company is to entertain and enlighten the community, celebrate diversity, and inspire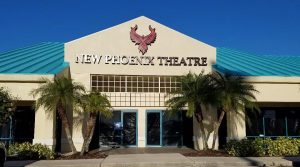 imagination. The theater is the brainchild of Brenda Kensler (who serves as president), Anthony Neri (vice-president), Lori Riti, Debra Neri, James Robinson, Alide Jarbeau and Tom Riti, who have worked together as actors and directors at Cultural Park Theater in Cape Coral and The Laboratory Theatre of Florida in downtown Fort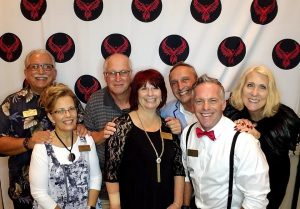 Myers.
The name is strategic.
"We all come from previous experiences in the theater — some good and some not so good," divulges co-founder Lori Riti, whose stage credits since arriving in Southwest Florida include Chris in Calendar Girls, Frankie in Frankie and Johnny at the Clair de Lune, Kate in Kiss Me Kate, Elaine in Arsenic and Old Lace,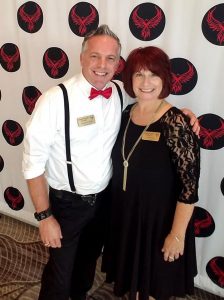 the niece in The Sunshine Boys, Nikki in Musical Comedy Murders of 1940, Ms. Casewell in Mousetrap, Mrs. Smith in Meet Me in St. Louis, and roles in The Laramie Project, The Gay Marriage Plays and Agnes of God at Lab Theater.
"We feel like this is the beginning of something fresh and new for all of us – a chance for us to be reborn."
High on Phoenix's agenda is bringing greater diversity and more roles for women in the local theater scene. The theater will even have a mechanical lift that will convey handicapped actors, directors and stage hands onto the boards and backstage facilities.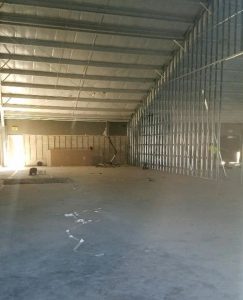 New Phoenix will open its inaugural season in January, 2019 with Marvin's Room, a dark comedy by playwright Scott McPherson that affords a moving view of one woman's commitment to family and correlative response to despair.
The season will include three other shows, including one musical. Two shows were eliminated to allow ample time for the completion of all renovations and the installation of all necessary lighting and sound equipment and computer technology.
Read here for the full schedule of shows that New Phoenix will produce during its inaugural season.

Tickets will go on sale at a date yet to be announced.
For more information, please visit newphoenixtheatrefortmyers.org, follow The New Phoenix Theatre on Facebook or telephone 239-284-5214.
_____________________________________________________
Theatre Conspiracy's 25th season denoted by innovation (09-01-18)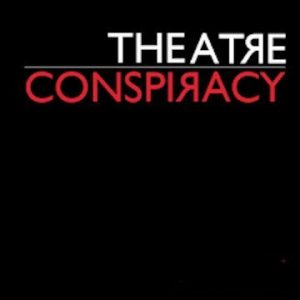 Theatre Conspiracy at the Alliance is celebrating its 25th consecutive season with beloved classics, comedic favorites and award-winning new plays from fresh voices.
"We're celebrating the past, present and future of Theatre Conspiracy at the Alliance for the Arts this season," says founder and producing artistic director Bill Taylor. "Our productions will reflect on the incredible work that has shaped the Southwest Florida theater community, as well as welcome the journey of our next 25 years."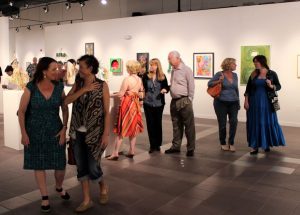 New this year will be a 7:30 curtain time for evening performances, audio described shows and even more talk-backs.
Performances are Thursday, Friday and Saturdays with a new 7:30 p.m. start time. Sunday matinees will remain at 2:00 p.m.
For theatregoers who are blind or have moderate to severe vision loss,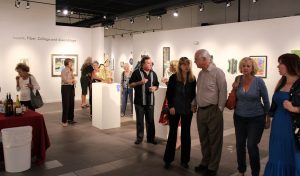 the Alliance will provide a specially-trained describer who verbalizes what's happening on stage during pauses in dialogue. The "audio describer" uses a headset microphone, while individuals using the service listen through a receiver with a single earpiece. Reservation of headsets is required prior to the show by calling 239-939-2787.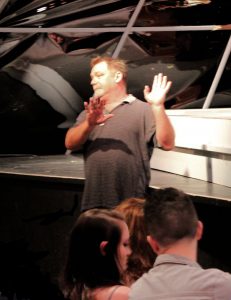 To widen the post-show conversation and discuss what the art onstage means to us as individuals and as a society, the Alliance will facilitate a community conversation through talkbacks on selected dates. Talkbacks allow the audience to ask questions and express their thoughts and ideas on issues revealed in the play through the form of meaningful discussion with the cast or panel guests. The opportunity is included with ticket purchase.
Here are the shows which Theatre Conspiracy will produce during its 2018-2019 season.
Theater lovers can save up to $42 with a season subscription. Season subscriptions range from $115 per person for 5 shows to $140 per person for all 7 shows. Individual tickets to each show are $26, $11 for students or $22 for Alliance members. To purchase tickets or for more information,

call the box office at 239-939-2787, visit 10091 McGregor Blvd. Fort Myers, FL or go online at www.ArtInLee.org/Theatre.
__________________________________________________________________
Check out productions remaining in The Naples Players' current season (09-01-18)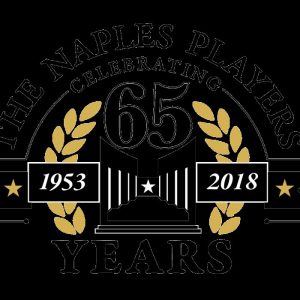 The Naples Players' (TNP) 65th Anniversary Season is now under way and it is packed with dazzling musicals, heartfelt comedies, magical adventures and the world premiere play of local playwright Laura Lorusso. The diverse programming is designed to provide Southwest Florida with high-quality, fully-realized artistic productions that appeal to TNP's seasoned and novice theatre-lovers.
"Our 65th Anniversary season showcases the reasons that The Naples Players has become one of the leading theatres of its kind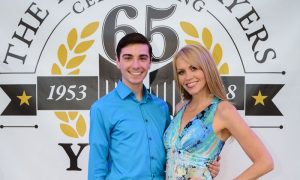 in the country," says The Naples Players' Artistic Director Bryce Alexander. "A season about dreams, and the way we achieve our dreams together – we could think of no better way to celebrate the last 65 years while looking forward to the next."
There will be not only a fabulous celebration of the 65th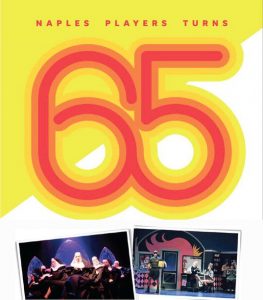 anniversary of Naples Players, but also the 20th anniversary of the Naples Players at Sugden Theatre on Fifth Avenue. "And Naples Art Association, our sister organization across the street, is also celebrating its 20th anniversary on Fifth Avenue (in the district), so I can assure you there's going to be a lot to celebrate this year," Alexander adds.
The event is planned for early 2019.
Read here to see the shows that TNP will produce during the remainder of its 2018-2019 season.