Actors, artists, filmmakers and events in the news October 8-14, 2020
Grouped under headings that include art openings, film, outdoor art fairs and festivals and theater are advances, announcements and articles about the actors, artists, filmmakers and events making news in Southwest Florida this week:
1     ACTORS
SAG-AFTRA actor & performance prof Kristin Mellian joins FGCU faculty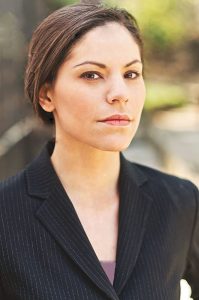 Kristin Mellian has joined the faculty at Florida Gulf Coast University as an Assistant Professor of Theater. Mellian is a SAG-AFTRA actor and performance professor with almost two decades of experience in professional performance and instruction. She holds a Master of Fine Arts in TV, Film and Theatre (Acting) from California State University and a Bachelor of Arts in Musical Theatre from Central Michigan University. She is also a Certified Teacher Candidate at the National Michael Chekhov Association.
As a performer, Prof. Mellian has worked in TV, film, theatre, voiceover, commercials, and oncruise lines. Her credits include the roles of Ariel in Werewolf Island (2020), Jessica Anderson in Horse Camp: A Love Tail (2020)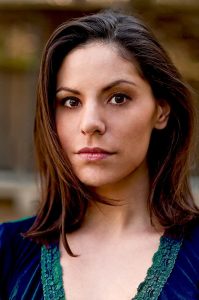 (with Richard Karn and Jason London), performed in 16 episodes of the television series Puppet Dimension (2019), Anna in the short film Brain Engagement (2018), Melody Dalca in Melody on Earth (2018), Erika in Amanda and the Fox (2018), Dr. Daniel Austen in eight episodes of the television series Space Debris (2017), Miss Jessica in Horse Camp (2017), Jessica Lake in The Horse Dancer (2017), Rachel in A Dog for Christmas (2015), a yoga master in an episode of the TV series Bite Me (2012), Hootie Hipster in an episode of the TV series Key and Peele (2012), Sonya Ludwik in four episodes of the television series Circle of Influence (2011-2012), the deceased wife in The Message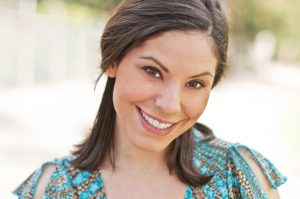 (2012), a voice in the short JustUs (2011), The Panelist in the TV series The 6 O'Clock News (2011), Christy in the short film The Sushi Bar (2011), Wife/Red Head in the short film The Fate of Phoenix (2011), Krystin in American Scream King (2010), Joanne Rivers in The Vigilante (2010), The Adventurer and the voice of The Humble Wizardess in the video game Elemental: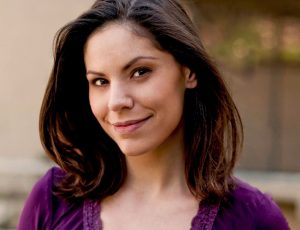 War of Magic (2010), Bistro Gardens Waitress #2 in Valentine's Day (201), Josie in Shaawanokie (2010) and 12 other productions pre-dating 2010.
Kristin's films have been distributed both nationally and internationally, both on Netflix as well as major retailers.
Kristin's most recent projects include acting and movement directing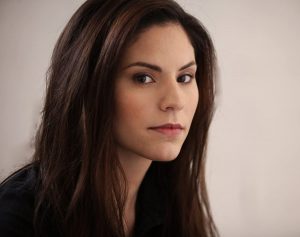 for The Pigeon Creek Shakespeare Company.
She also co-produced Horse Camp: A Love Tail (above).
Before arriving at FGCU, Ms. Mellian taught acting at Compass College of Cinematic Arts and California State University, Los Angeles.
Kristin delights in training and guiding students toward creating their best work and enjoys aiding students in their pursuit of acting careers.
_________________________________________
Spotlight on 'Duck Variations' actor Scott Thomson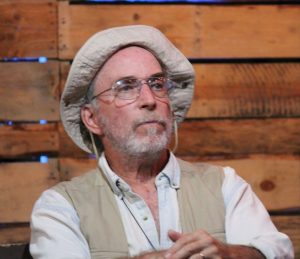 Scott Thomson is a veteran Southwest Florida actor. He appears in the Alliance for the Arts' outdoor production of David Mamet's The Duck Variations. Other recent roles include that of Dr. Chumley in the Alliance's production of Mary Chase's Harvey and Players Circle Theatre's production of Laughter on the 23rd Floor.
Go here for the rest of Scott's profile.
______________________________________
Spotlight on 'Duck Variations' actor Jim Yarnes
Like Johnny Depp in the genre of film, local actor Jim Yarnes has built a reputation for playing off-kilter and larger-than-life characters. Among his acting credits are the world's second greatest classical composer, Ludwig van Beethoven, in Moises Kaufman's 33 Variations and Pinchwife (an abusively possessive husband who locks his young bride in a room rather than risk her seduction by a London rascal) in The Country Wife. He appears in the Alliance for the Arts' outdoor production of David Mamet's The Duck Variations.
Go here for the rest of Jim's stage credits.
_________________________________________________
Up next for Cindi Heimberg is LabTV's 'Rest Stops of America'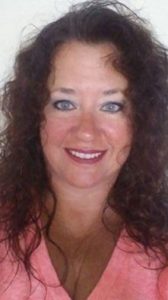 Cindi Heimberg next appears in LabTV's upcoming production of Louise Wigglesworth Excellence in Playwriting Award Winner Rest Stops of America. The play tells the story of sisters Ruby and Pearl through their annual road trips. Over the course of a long road trip, Ruby reveals some uncomfortable secrets that leave Pearl reeling. Will Pearl be able to accept the truth she's missed all these years? The sisters' bond lies on a delicate precipice in this beautiful play by Florida Weekly theater critic Nancy Stetson.
Go here for all of Cindi's theatrical credits.
____________________________________________________________
Hile plays woman stranded at Reagan National in 'Walter Cronkite Is Dead'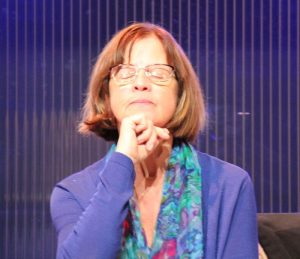 Cindy Hile plays Margaret in The Studio Players production of Joe Calarco's Walter Cronkite Is Dead. In the play, Hile portrays a reserved, liberal Washingtonian who is not interested in sharing her thoughts or anything else. But she's forced into that unaccustomed and unwelcome circumstance when she's stranded at Reagan National Airport after severe thunderstorms shut down airports up and down the East Coast. Hile is a veteran of both the screen and stage. Go here to view all of her stage and film credits.
________________________________________________________
Barney plays chatty Southern conservative in 'Walter Cronkite Is Dead'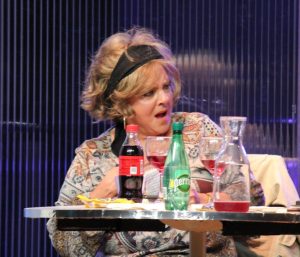 Kathleen Barney is a Southwest Florida theater veteran. She plays Patty in The Studio Players' production of Walter Cronkite Is Dead, a well-traveled chatty Southern conservative who's forced to share a table in the busy concourse bar of Reagan National Airport with a snooty New England liberal. As you can imagine, their different perspectives on politics and life spark an interesting conversation. Other stage credits include Aida in Over The River and Through The Woods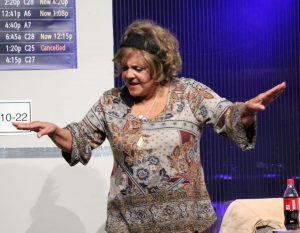 and Martha in Who's Afraid of Virginia Woolf all for The Studio Players, along with Caroline in Take Five, Carol in The Last Romance, various roles in Love Loss and What I Wore, Ginger in Becky's New Car, Carmen in Cookin with Gus and Truvy in Steel Magnolias for The Marco Players (where she has been performing for seven years). Go here for the rest of Kathleen's stage credits.
________________________________________
2      THEATER
Alliance to perform 'Duck Variations' outdoors on cozy new GreenMarket stage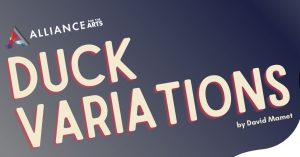 The Alliance for the Arts presents The Duck Variations by David Mamet on eight dates in October outdoors and with social distancing on the Alliance's new, small and cozy stage in the GreenMarket area.
"We've been hard at work to create an intimate, open-air venue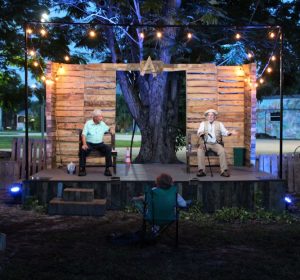 where our neighbors can safely enjoy live theatre," says producing artistic director Bill Taylor, "and what better backdrop for a performance than the Florida night sky?"
The Duck Variations dramatizes the old adage that people who talk the most with authority about something are the ones most likely to know the least about it. In the play, two old men discuss the ways of ducks and life, making observations that are profoundly hilarious. The production is directed by Bill Taylor and stars Jim Yarnes and Scott Thomson. The length of the show is 50 minutes.
Go here for the rest of this advance, which includes play dates, times and ticket information.
_____________________________________________________________
'Duck Variations' more than opportunity for fun, socially-distanced night out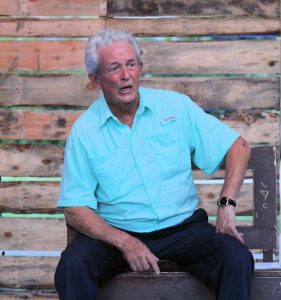 Opening tonight outdoors on the Alliance for the Arts campus is David Mamet's Duck Variations. The production marks the start of the Alliance's 2020-2021 theater season and the first of a series of smaller, outdoor shows that uniquely enable patrons to enjoy live theater while social distancing and avoiding the risk posed by airborne pathogens circulating through air-conditioning ductwork.
The play is set on a small stage crafted from wooden pallets that's nestled beneath a trio of towering trees draped in Spanish moss and illuminated by blue ground-well searchlights.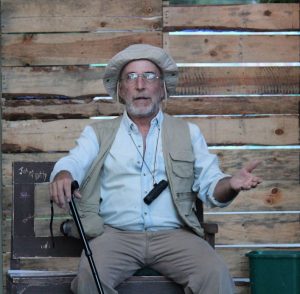 The stage faces west, oriented toward the Alliance's new 25-foot-tall Caloosahatchee Water Wall, which rises majestically from the far bank of the ArtsPark pond which, coincidentally, is home to an array of ducks. So it's easy to imagine Jim Yarnes and Scott Thomson straining to see the ducks they discuss at great length in the fourteen interconnected vignettes that comprise Mamet's 1972 two-actor play that showcases his legendary knack for rapid-fire repartee.
The rest of this review is here.
______________________________________________
Alliance presenting 'Charlotte's Web the Musical' digitally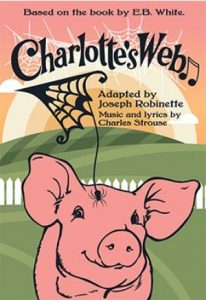 The Alliance for the Arts will digitally present Charlotte's Web the Musical at 7:00 p.m. on October 17. This virtual streaming event will give audiences the opportunity to support the Alliance's youth theatre cast.
The production had originally been scheduled to open on the Alliance's main stage in March, but had to be cancelled due to Covid-19.
Alliance Youth Theatre director, Carmen Crussard, has since been working on creating a digital version to provide the young cast of elementary and middle school-aged children the opportunity to perform.
"The production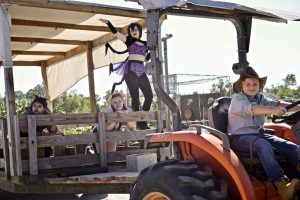 team and cast of Charlotte's Web are so excited and relieved to finally be able to showcase our hard work. This cast of young artists stayed committed and energized even after months of uncertainty and unpredictable change," says Crussard. "I am proud of them and hope their dedication shows in the final product they were able to produce. It's not what we thought it would be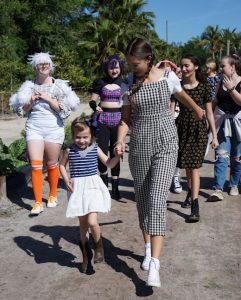 when we embarked on this journey last January, but it is a reflection of the ever evolving nature of art and the inspiring resilience of young artists."
Charlotte's Web features all the familiar characters of E.B. White's classic novel: Wilbur, the irresistible young pig who desperately wants to avoid the butcher; Fern, a girl who understands what animals say to each other; Templeton, the gluttonous rat who can occasionally be talked into a good deed; the Zuckerman family; the Arables; and, most of all, the extraordinary spider, Charlotte, who proves to be "a true friend and a good writer."
Productions are free to stream, but a suggested donation supports the future of the arts in Southwest Florida. Pre-registration is required at ArtInLee.org/CharlottesWeb in order to provide an access link prior to showtime.
________________________________________________________________
'Mamma Mia!' paused, but to return to Broadway Palm main stage on October 14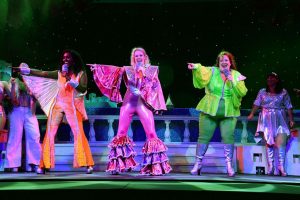 After a Broadway Palm employee tested positive for COVID-19, Broadway Palm took the precaution of suspending performances of Mamma Mia! order to thoroughly disinfect the facility and implement other measures. But the show will return to the stage October 14 and complete its run through November 14.
For a list
of the extensive health and safety measures they have taken, please visit BroadwayPalm.com. It is important to note that guests are required to wear masks while not eating or drinking. In addition, a temperature check will be performed on everyone that enters the building and no one will be admitted with a temperature of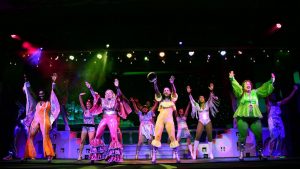 100.4 degrees or higher.
Over sixty million people around the world have fallen in love with the charming story, the delightful characters and the timeless ABBA music which makes Mamma Mia! the ultimate feel-good show. The international hit sensation is Broadway Palm's top selling show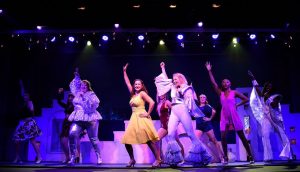 of all time as well.
Mamma Mia! tells the story of bride-to-be Sophie and her search for her birth father on a beautiful Greek island. After reading her mom's diary, Sophie secretly invites the three men her mom wrote about to her wedding.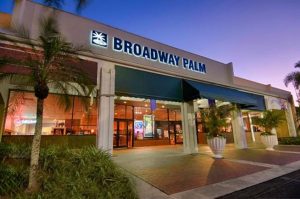 This sunny, funny tale of love, laughter, family and friendship is set to ABBA classics like "Dancing Queen," "Take a Chance on Me," "SOS" and the title song "Mamma Mia!"
Once the show resumes on October 14, performances will be Wednesday through Sunday evenings with selected matinees. Tickets are $48 to $73 with children and group prices available. Tickets are now on sale and can be reserved by calling (239) 278-4422, visiting BroadwayPalm.com or in person at 1380 Colonial Boulevard in Fort Myers.
__________________________________________________
CFABS Youth Players presenting James and The Giant Peach Jr.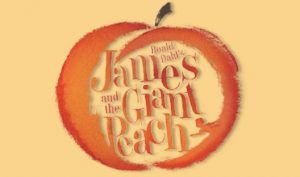 The CFABS Youth Players are thrilled to finally present James and The Giant Peach Jr. With its captivating musical score by Tony Award-winning songwriters Benj Pasek and Justin Paul (The Greatest Showman, Dear Evan Hansen) and a book by award-winning playwright, Timothy Allen McDonald, James and the Giant Peach Jr. tells a story of courage,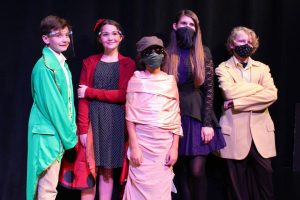 self-discovery, friendship and the true nature of family that will charm one and all.
The story revolves around a boy by the name of James Henry Trotter. When James is sent by his conniving aunts, Spiker and Sponge, to chop down their old fruit tree, he discovers a magic potion that results in a tremendous peach. Finding himself magically 
transported into the center of the gigantic peach among human-sized insects with equally oversized personalities, James embarks on an epic journey when the peach falls from the tree and rolls into the ocean. As the bob in waves, the group faces hunger, sharks and plenty of disagreements. But thanks to James' quick wit and creative thinking, the residents learn to live and work together as a family. The dangerous voyage is a success, but the adventure takes a whole new twist once they land on the Empire State Building.
The production first debuted at the Kennedy Center's prestigious "New Visions New Voices" festival in 2012 and was a festival favorite.
The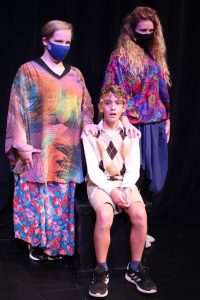 magical musical comes to the stage at 7:00 p.m. on Friday and Saturday, October 16 & 17 and at 2:00 p.m. on Saturday and Sunday, October 17 & 18. The show was originally scheduled for May 15-17 but had to be postponed due to the pandemic.
The performance will be held in the Hinman Auditorium at the Center for Performing Arts Bonita Springs, which is located at 10150 Bonita Beach Road, Bonita Springs, FL 34135.
For tickets, please call 239-495-8989 or visit artcenterbonita.org.
________________________________________________________________
Creative Theater Workshop bringing 'Drowsy Chaperone' to the stage October 22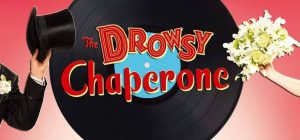 Creative Theater Workshop is bringing The Drowsy Chaperone to the stage. Hailed by New York Magazine as "The Perfect Broadway Musical," The Drowsy Chaperone is a masterful meta-musical, poking fun at all the tropes that characterize the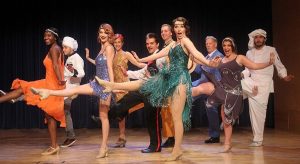 musical theatre genre. Winner of five Tony Awards, including Best Book and Best Original Score, The Drowsy Chaperone is a loving send-up of the Jazz Age musical, featuring one show-stopping song and dance number after another.
Directed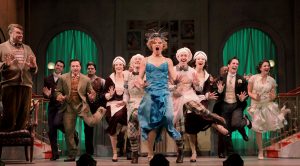 and choreographed by Robin Dawn and Kim Suskind, the cast includes Sam Pucin as the Man in the Chair, Tricia Hennessy as the Drowsy Chaperone, Kristen Wilson as Mrs. Tottendale, Jesse Massari as Janet Van de Graff, AJ Ford as Robert Martin, Robert Rosso as George, Kristen Noble as Kitty and Cantrella Canady as Trix, the Aviatrix.
The action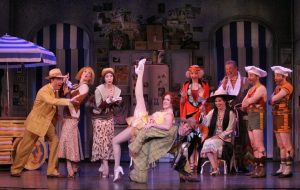 starts when a man appears on stage in a chair and proceeds to put on his favorite record: the cast recording of a fictitious 1928 musical called The Drowsy Chaperone. As the man in the chair looks on, the musical comes to life. Mix in two lovers on the eve of their wedding, a bumbling best man, a desperate theatre producer, a not-so-bright hostess, two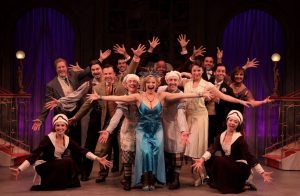 gangsters posing as pastry chefs, a misguided Don Juan and an intoxicated chaperone, and you have the ingredients for an evening of madcap delight.
The Drowsy Chaperone will run October 22 through November 1.
CTW is a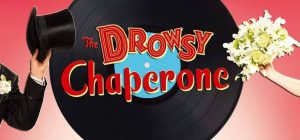 community-based non-profit theater organization that encourages and promotes an interest in the theatrical arts by providing workshops and producing full-length musical productions in order to educate, entertain, and enrich the community.
___________________________________________________
The Naples Players hosting Drive-In Movie Nights off 5th Avenue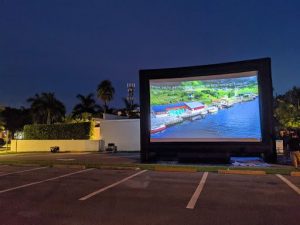 The Naples Players (TNP) is hosting bi-monthly TNP Drive-In Movie Nights. Sponsored by The Inn on 5th, these events are held in the newly refinished 50-car lot located at 300 8th Street South, just one block north of the iconic 5th Avenue South home of The Naples Players Community Theatre.
Drive-In Movie Nights are part of Discover Culture in Collier,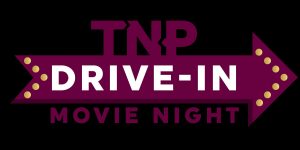 an alternative season of outdoor arts and culture events recently announced by The Naples Players. Each month, two different films will featured.  The scheduled films  will be projected onto a 33-foot screen using a state-of-the-art projection system.  The movie soundtracks will be broadcast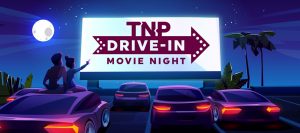 over short-range FM radio to the cars in attendance.
The series continues with Little Shop of Horrors on October 20-21. The rest of the schedule through April 2021 is as follows:
October 27-28: Hocus Pocus
November 10-11: The Wizard of OZ
November 24-25: The Goonies
December 15-16: A Christmas Story
December 29-30: Frozen II
January 12-13: Singin' In the Rain
January 26-27: Ghostbusters
February 2-3: Twister
February 16-17: Hairspray
March 9-10: Breakfast at Tiffany's
March 23-24: Beauty & The Beast
April 6-7 :Dirty Dancing
The lot opens for parking at 7:00 p.m. and movies begin promptly at 8:00 p.m. Concessions and non-alcoholic refreshments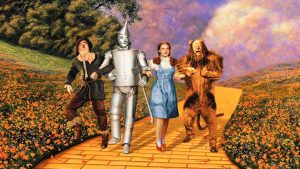 are available for purchase. Due to space, ticketing is required in advance.
General admission is $45 per vehicle, but current TNP Season Ticket Subscribers receive free admission on select "Season Ticket Holder Nights."  Tickets are available for purchase now at NaplesPlayers.org or by calling the TNP Box Office at (239) 263-7990.
______________________________________________________
'Walter Cronkite Is Dead' perfect play for these times
On stage in the Joan Jenks Auditorium at the Golden Gate Community Center for one last weekend is The Studio Players' production of Joe Calarco's Walter Cronkite Is Dead. In the midst of yet another rancorous political season, the play provides a much-needed reminder that our dreams and disappointments unite us more than our political affiliations pull us apart. The only problem is that between COVID-19 and social media, we're less and less likely to spend personal time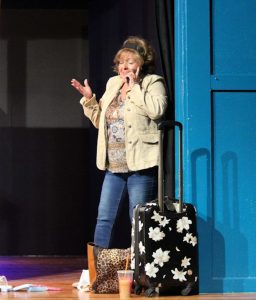 with each other under circumstances that encourage us to stop, listen and understand.
But in Walter Cronkite Is Dead, Calarco gives his Margaret and Patty no easy way out. Thunderstorms up and down the east coast have grounded all flights in and out of Ronald Reagan National Airport, and Margaret has the last open table in the concourse bar. When Patty politely asks if she can join her, Margaret's first inclination is to put her purse and reading material in the empty seat. But the normally taciturn New England progressive is too polite to turn a fellow traveler away.
_____________________________________________________________________
'Circle Mirror Transformation' has feel of sitcom but delivers murder mystery intrigue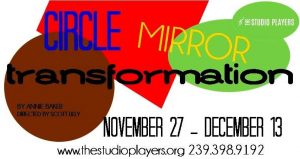 Up next in the Joan Jenks Auditorium at Golden Gate Community Center is The Studio Players' production of Annie Baker's Circle Mirror Transformation. It's the third in a trilogy of plays set in the fictional town of Shirley, Vermont. [The other two are Body Awareness and The Aliens.] This one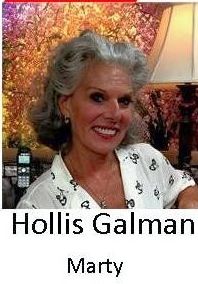 places the audience in a windowless community center room where a woman by the name of Marty is finally getting the chance to teach an adult acting class.
Circle Mirror Transformation takes its name from a common acting exercise, and as Marty leads her four students through word games, trust and role playing exercises over the course of the six-week class, their stories slowly emerge. But they're not distilled so much from the dialogue that Baker provides, but rather from the tone and silences that have become associated with the Pulitzer Prize-winning playwright. "It's an unpretentiously sophisticated format that demands brilliant acting, sensitive direction and the utmost simplicity," notes San Francisco theater critic Robert Hurwitt. With Scott Lilly at the helm and a cast anchored by Hollis Galman and Gerri Benzing, the show is in proven, capable hands.
Go here for the rest of this advance.
And go here for play dates, times and ticket information.
____________________________
3     ARTISTS
Not all walls in Jansen's 'Behind Walls #1' are physical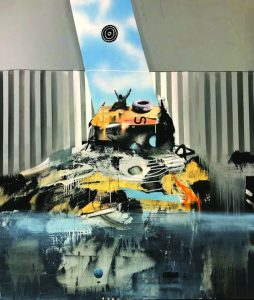 On September 25, The New York Times Style Magazine featured Marcus Jansen's 2019 painting Behind Walls #1. The article provides interesting insight not only into the painting and the artist, but a number of current socio-political issues.
In the composition, gestural imagery suggests a fenced-off area in which the viewer is confronted with a scene depicting a cry for help from one person. "They may be initially pulled in by the colors, or what could be a light or surveillance beam shining from the sky," Jansen remarks. "A man or woman stands on a rooftop next to a tire that could be used as a rescue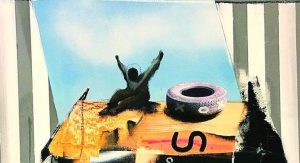 ring while a vague letter 'S' suggests a cry of SOS that becomes the focal point of the work."
Jansen's figures are typically universal or nondescript. Rather, he intends them to be metaphorical or at least symbolic of humanity at large and the inherent suffering of life.
Go here for more commentary and analysis.
_______________________________________________________
Jansen solo show on view at Winter Park's Cornell Fine Arts Museum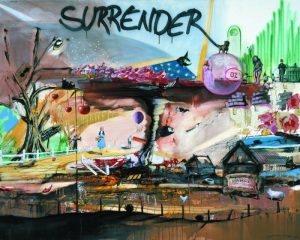 The Cornell Fine Arts Museum is exhibiting a solo show of work by Marcus Jansen through January 3, 2021. Titled E Pluribus Unum, the exhibition focuses on works Jansen created in the last 15 years and is comprised of both large scale paintings and a selection of works on paper (among them a select number of new pieces on view for the first time) that examine Jansen's visual explorations of structures of power and the struggle to grapple with the nuanced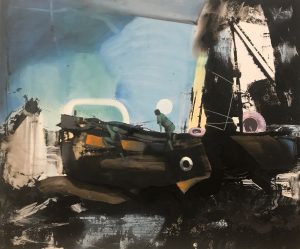 reality of our time. The exhibition is accompanied by an illustrated catalogue.
E Pluribus Unum represents Jansen's first solo museum show in the United States. The Bronx/Fort Myers artist has enjoyed a number of solo shows abroad, however, including shows at La Triennale di Milano Museum in Milan and the Museum Zitadelle  in Berlin, and he participated in the 12th International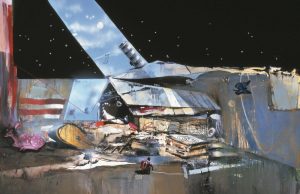 Print and Drawing Biennial in Taiwan at the National Taiwan Museum of Fine Art. Works by Jansen are in collections of the Moscow Museum of Modern Art (MMOMA), The University of Michigan Museum of Art, The New Britain Museum of American Art, The Kemper Museum of Contemporary Art, The National Taiwan Museum of Fine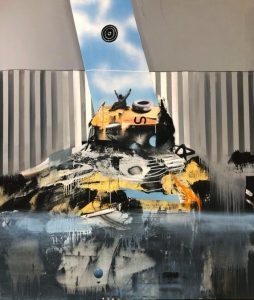 Art, The Housatonic Museum of Art and the Smithsonian Institution in Washington D.C.
Jansen is known for powerful, monumental canvases that address poignant social and political themes. Through the use of an arresting visual language characterized by colorful and expressive brushwork, and references to contemporary and historical issues, Jansen invites viewers to engage in a reflection about the human condition. Jansen continues to explore surveillance and social divides in society and will place his iconic 2010 piece Obscure Line Between Fact and Fiction (3rd photo) to the museum for the show.
_______________________________________________
4     ART SHOWS, EXHIBITIONS & ARTS ORGANIZATIONS
METHOD & CONCEPT to feature works by Arik Levy and Zoe Ouvrier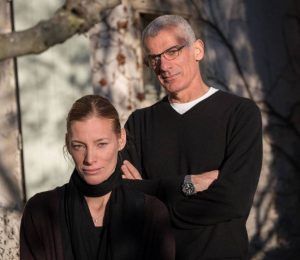 METHOD & CONCEPT's upcoming exhibition is Beyond Nature, featuring works by Arik Levy and Zoé Ouvrier. This is the married couple's first time exhibiting together, and Ouvreir's debut in the United States. The show opens on November 12, 2020, at the gallery's brand new space (111 10th St South, Unit 112) in Naples, Florida.
Levy will give an artist talk on November 13, 2020, at The Collective's event space, The Pop Up.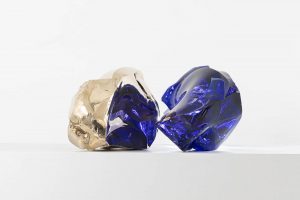 The sculptural works are inspired by forms found in nature, placing emphasis on material and process. Presented together, the couple's interwoven dynamics become heightened, offering an exploration of human nature, emotion and self.
Levy's reflective pieces in the show expand the possibilities of material—his processes range from highly physical and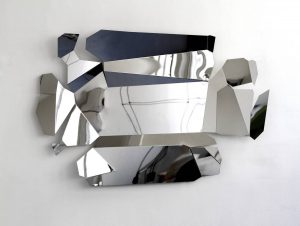 intimate to monumental feats of precision engineering requiring teams of production assistants. Investigating balance and minimalism, many of his works evoke naturally-derived structures, such as minerals, rock formations and water. The relationship between the viewer and the art are central to this body of work. The series brings social signals, behavior and science to the forefront by capturing the reflection of the viewer as a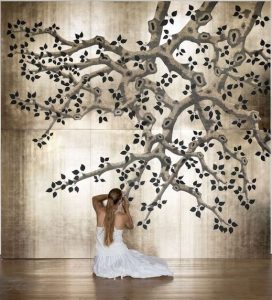 moving distortion, mimicking the state of change from liquid to solid as the viewer's perception adjusts and shifts.
Similarly inspired by the natural environment, Ouvrier engraves the sinuous and knotted shapes of trees into wood panels. Through the gesture of carving, she reconnects her material to its original element and evokes the vitality of a living tree. Ouvrier contrasts the form of the tree to the human form; through her carving, the limbs of the trees become human extremities, the wood panel becomes flesh with its own energy and life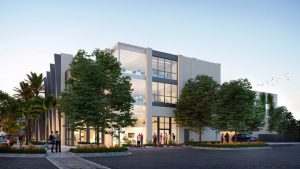 once again.
Located in beautiful Naples, Florida, METHOD & CONCEPT (M&C), formerly Thomas Riley Studio, is a gallery, art consultancy, and design atelier, serving as an incubator, catalyst and purveyor of international emerging and mid-career interdisciplinary artists. M&C believes that contemporary craft, fine art and design share a symbiotic relationship, each building upon the other to form a holistic view of the world in which we live.
______________________________________________________________________
METHOD & CONCEPT presenting Carmelo Blandino exhibit at Naples Botanical Garden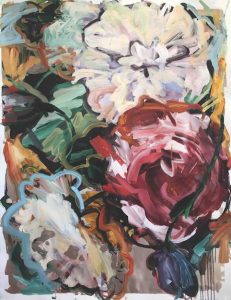 On November 20, 2020, ​METHOD & CONCEPT ​and​ Naples Botanical Garden (4820 Bayshore Drive)​ will ​​present ​Carmelo Blandino: Convergence​, an exhibition of paintings inspired by the Garden. ​Known for his luscious, abstract floral paintings that combine the subtleties of classicism with the crackling energy of contemporary expressionism, Carmelo Blandino's new exhibition brings the viewer in contemplative observation of our interconnected biosphere. The exhibition will run through January 10, 2021 in Kapnick Hall at the Garden.
The exhibition of large-scale, mixed-media paintings features flora and fauna in their various stages of magnificent beauty and delicate vulnerability.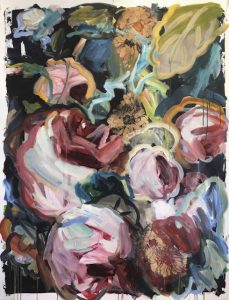 These paintings reflect human connection to nature and communicate the urgency of our role in its preservation.
Blandino—whose interactive painting process and creative energy encourage the viewer to become part of his work—will produce a new series for this exhibition, drawing inspiration from the living collection at the Garden. Blandino will have exclusive access to the Garden and its staff as source material, creating on-site studies and sketches for new work. ​
A self-guided audio tour featuring interviews with the artist will accompany the show.
This exhibition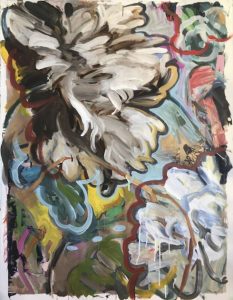 is part of the Garden's 2020-21 season dedicated to ​Roots: Power of the Unseen, which seeks to explore the underground foundations that are the lifeblood of our plants, their energy source and their connection to the earth. The season includes a yearlong installation of Steve Tobin's massive steel and bronze root sculptures and Clyde Butcher's photography in the spring, celebrating Florida's "roots" in the primordial, untouched landscapes he captures. Throughout the year, educational programs and other offerings will allow guests to contemplate roots, both physical and conceptual, in meaningful ways.
Located at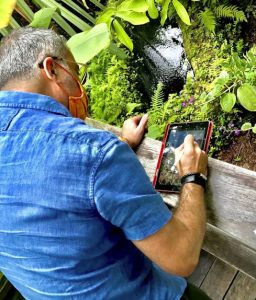 111​ 10th St South, Unit 112, ​Naples, METHOD & CONCEPT is a gallery, art consultancy and design atelier serving as an incubator, catalyst and purveyor of international emerging and mid-career interdisciplinary artists. METHOD & CONCEPT believes that contemporary craft, fine art and design share a symbiotic relationship, each building upon the other to form a holistic view of the world in which we live. METHOD & CONCEPT is a Thomas Riley Company.
Naples Botanical Garden​ is a 170-acre, world-class garden paradise that features plants from around the world. The Garden provides arts,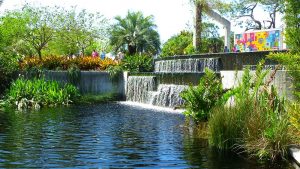 culture, youth and adult education, conservation, wellness and volunteer programs that contribute to the quality of life in Southwest Florida onsite and online at naplesgarden.org. The Garden's living collections are always growing and evolving, leaving our audiences with a deeper engagement with our curated gardens and preserve. Beginning October 1, seasonal hours of 9:00 a.m to 5:00 p.m. Timed entry tickets must be purchased in advance at naplesgarden.org. Regular admission is$20 for adults, $10 for children (4–14). Members and children three and under get in free.
__________________________________________________________________
Wasmer Gallery explores ways to include public while FGCU campus remains closed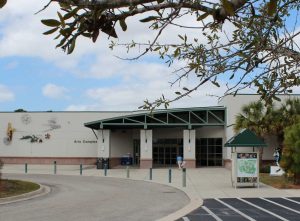 As the Florida Gulf Coast University campus is closed to all but students, the FGCU Art Galleries have been forced to figure out new ways to present their exhibitions to the public. For example, the Galleries have placed interviews online with the four Florida artists who are participating in the next exhibit, When We See Further, along with a catalogue of their work together with an essay reflecting on the show.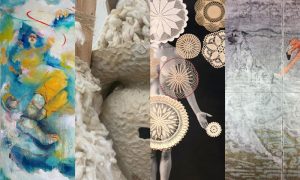 "There is also a wonderful opportunity to participate in a gallery tour and artist Q&A via Instagram Live on October 11 from 4-5 p.m," notes Gallery Director John Loscuito. Another initiative involves launching an online database for the FGCU Permanent Collection. (Information on that project will be shared as it progresses.
More information about When We See Further and the interviews with Heather Couch, Marina Font, Renee Rey and Terre Rybovich can be found on the Galleries' website.
_______________________________________________________
'When We See Further' explores theme of the body, fragility and time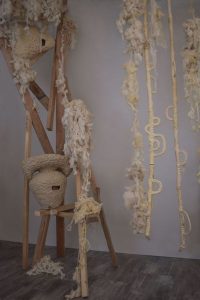 When We See Further: Heather Couch, Marina Font, Renee Rey and Terre Rybovich will be on exhibit in the Wasmer Gallery at FGCU from October 16 through November 19, 2020. An Artist Roundtable discussion and Q&A will be held as an Instagram Live Event from 4:00-5:00 p.m. on Sunday, October 11 @ fgcuartgalleries.
There will also be a Taylor Greco dance performance on November 13 that will also be presented via an Instagram Live Event.
The exhibition's theme is "the body, fragility and time." Ironically, this theme was proposed in October of 2019. One bewildering year later it feels prophetic –  not to mention universal.
Too soon to be a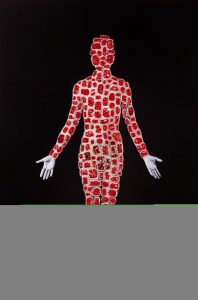 response to Covid-19, the show is instead a record of enduring a pandemic by women artists who engage their bodies in their art.
In When We See Further, the Wasmer Gallery at Florida Gulf Coast University presents these noted South Florida creatives in conversation. They and curator John Loscuito worked collaboratively to create a physical and virtual exhibition that is both timely and inspired, complete with dance performance.
Heather Couch, of West Palm Beach, is an uncommon ceramicist. "The idea of precariousness and fragility underlies a lot of my work," she readily admits.
In a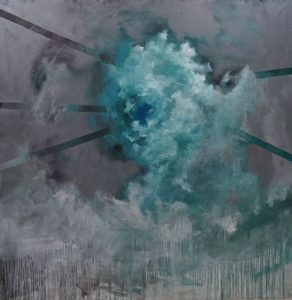 manner both playful and reflective, she lets the material and forms guide her, each step informed by the preceding one. The viewer encounters large vessels and even installations of ceramic (with wood) often imbalanced—even unstable—all bearing the imprint of the artist's hand, and many further softened with raw sheep's wool.
Marina Font, a native of Argentina who lives in Miami, started out in photography but her work is now photo-based. The photograph is no longer the end-product but rather the starting point. In fact, the same photo—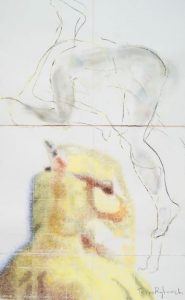 a female figure in an anatomic pose—is used over and over, each time elaborated with embroidery and other materials. "My work is deeply rooted in psychoanalysis," Font explains. "I want to bring the unconscious to the surface, both literally and metaphorically." The rich materiality of the surface pulls the viewer in to discover the truths beneath.
Renee Rey lives in Bonita Springs, Florida and New York City. She is a courageous artist who aims to challenge both traditional landscapes and figurative art. As she explains it, her large, ethereal paintings "portray alternative universes and transformative self-portraits, a search for the sublime in favor of the temporal, the spiritual versus the physical." Exploring 3- and 4-dimensionality,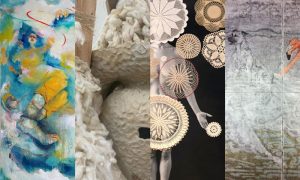 she seeks connections and commonalities with the hope of bridging people around the world. Recent events have led her to rethink what it means to be connected when we are so separate.
Terre Rybovich, resident of Homestead, is a life-long drawer whose technique utilizes both her hands and body. "Drawing backward"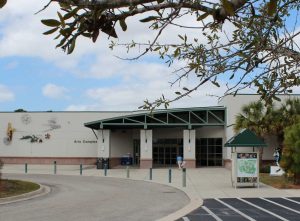 was the initial idea, to cover the paper with charcoal and then erase the image. Focused on figure drawing, she tried lying on the drawing. "What I didn't expect was when I let the imprint guide me in the process, I made drawings I never imagined." Also, as a devoted birder, Rybovich draws birds from her photos. In quarantine these icons of freedom grew huge, and the artist captured both the process of drawing as well as the bird.
To heighten the themes of body, time and fragility, Taylor Greco has choreographed a dance to be performed within the exhibition When We See Further. A senior dance major at Palm Beach Atlantic University, Greco designed the work in collaboration with accomplished dancer and PBAU Dance Professor Kathleen Klein.
________________________________
'Warhol Experience' at DAAS in October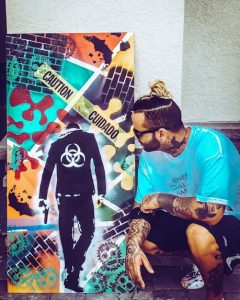 The Warhol Experience Invitational Exhibition is at DAAS CO-OP Gallery during the month of October. The show features work by a number of Southwest Florida artists who were challenged to create pieces inspired by the iconic pop artist.
Andy Warhol was an American artist, film director, and producer who was a leading figure in the visual art movement known as pop art. One of this most renowned creations is Campbell's Soup I from 1968, but he is equally associated with his portraits of Hollywood legend Marilyn Monroe. He died in Manhattan on February 22, 1987 at age 58.
For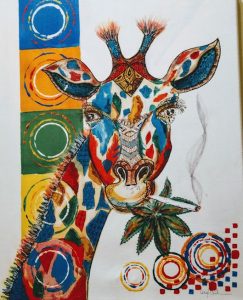 co-owner and exhibiting artist Xavier Brigoni, Warhol is an idol and an incredible source of inspiration. "From the moment I first saw an original [Warhol] piece in person, I was mesmerized and injected with all these thoughts and emotions," says Brignoni, a conceptual/pop artist whose body of work is similarly influenced by color, design and beauty. "His pieces are unapologetically bold – sometimes simplistic in theme, but strong in presence."
The opening reception is scheduled for Friday, October 2, 2020 from 6:00 to 9:30 p.m. in conjunction with Fort Myers Art Walk. The exhibition will be on display through October 31, 2020.
DAAS CO-OP Art Gallery is located at 1815 Fowler Street, Unit 3, in Fort Myers, FL 33901. Temporary business hours are 10:00 a.m. to 3:00 p.m. on Thursday to Sunday. More information about gallery and/or how to become a member can is available at daascoop.com or by calling 239-590-8645.
________________________________________________
DAAS exhibiting work of Cuban artist Alex Lago in November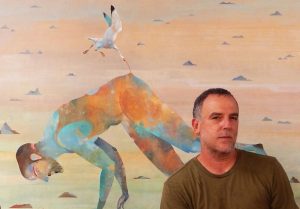 In the month of November, DAAS CO-OP Art Gallery & Gifts will present the work of Cuban artist Alex Lago. The exhibition will feature a selection of paintings in oils and watercolors, created in recent years. The opening reception is scheduled from 6:00-9:30 p.m. on Friday, November 6 in conjunction with Fort Myers Art Walk and will be on display through November 28, 2020.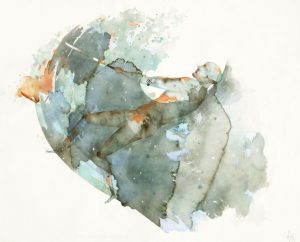 The poetry in Alex Lagos' work is mesmerizing. Words are not present, but anyone can read the imbedded messages and metaphors. This, to him, is extremely important and has become a strict practice during his creative process.  The artist faults his native Cuba for this thought process.
As he describes it, "Cuba is a country of extreme ideologies. Very few expressions are allowed in diversion from the official speech. The great lesson from these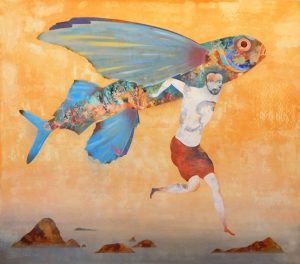 circumstances was discovering that I had a personal vision, which I needed to foster, cherish and share," comments the artist, who developed a teaching workshop that lead him to Mexico, where he taught for several years. "Multiple circumstances [in Mexico] made me realize the oversaturated experience in my country, ultimately deciding to move to the United States.
Lagos, who has shown in various art centers, galleries and museums in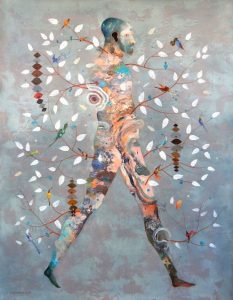 the United States and Europe, is currently working on new pieces for an exhibition in 2021. Currently, he is represented by an art gallery in Madrid, Spain, but most of his recent endeavors have been independently. About the present times, he claims his optimism for better days, while embracing his current life.
"The past, now behind me, and the path I am following are the catalysts that move my world. Now, I live in a forest, where the trees and the birds are witnesses to my journey," Alex explains.
DAAS CO-OP is located at 1815 Fowler Street, in the Butterfly Estates complex in Fort Myers, FL. The gallery's temporary business hours are Thursday to Sunday, from 10:00 a.m. to 3:00 p.m. More information about gallery and/or how to become a member can be found at daascoop.com or by calling 239-590-8645.
__________________________________________________
Alliance's 'Plays Well With Others' on view through October 17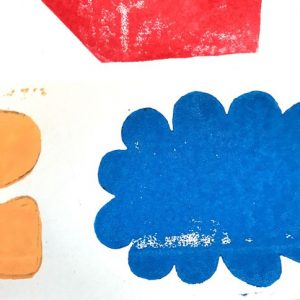 The Alliance for the Arts' September/October exhibition is titled Plays Well With Others. Curated by Jessica Todd, it features work created by national and international artists that engages with play and toys in interactive, mischievous and often subversive ways. The exhibition includes works of all media that entertain while disrupting the status quo. One could easily enjoy it as a collection of nostalgia and delight, but the artists have skillfully transformed the lighthearted theme of "play" into a critical dialogue of contemporary issues. This exhibition is generously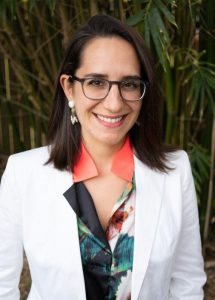 funded through the City of Fort Myers Arts and Culture Grant program.
Jessica Todd is a Tampa-based curator, writer and arts administrator. But before her recent move to Tampa, she served for six years as the Residency Manager for the Rauschenberg Residency in Captiva, an artists' community serving over 70 artists of all disciplines each year. Jessica is passionate about building the creative infrastructures that support artists, as well as addressing issues of equity, access, and inclusion in the arts. Through her writing and curatorial work, she seeks to amplify the voices of artists who create work that is fresh, innovative, impactful and interdisciplinary,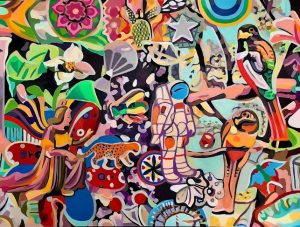 favoring work which lies outside of the mainstream and engages new audiences. Jessica earned an MFA from Kent State University in 2014 and a BA in Art from Penn State University in 2008.
The artists who will be exhibiting in Plays Well With Others include Isabella Baquerizo (Bonita Springs, FL), Amelia Briggs (Nashville, TN) Breana Ferrara (Fitchburg, MA),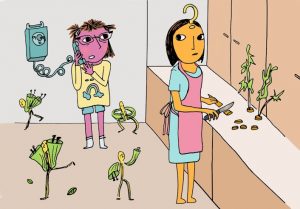 Whitney Hackett (Fort Myers, FL), Chloe Lewis (New York, NY), Alexander Martin (Peoria, IL), Lebrie Rich (Portland, OR) and Asser Saint-Val (Miami, FL). Each of these artists expertly articulates broad concepts centered around play using media ranging from animation to inflatable sculpture to beading.
Plays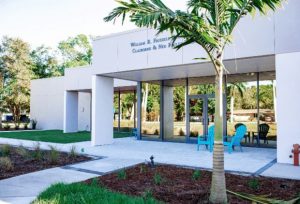 Well With Others will exhibit through October 17 with limited gallery and gift shop hours on Monday, Wednesday and Friday from 10:00 a.m. to 4:00 p.m. and Saturdays from 9:00 a.m. to 1:00 p.m. or by appointment by contacting gallery director Ehren Gerhard at exhibitions@artinlee.org. For more information about the exhibit, visit ArtInLee.org/PlaysWell or call 239-939-2787. For details on the Alliance's current programs and precautions, please visit ArtInLee.org/Covid-19.
________________________________________________________________
Alliance inviting members to participate in 'Gravity of Gratitude' November show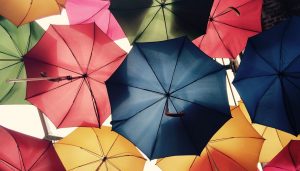 The Alliance for the Arts will open Gravity of Gratitude: Members Exhibit in the main gallery beginning November 2. Members are invited to submit one work following the theme "A Show of Gratitude" on October 26. Works should be delivered framed, wired and ready to hang.
The exhibition is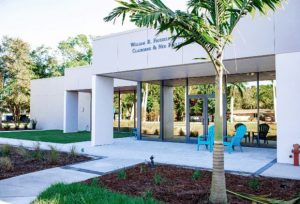 aimed at highlighting the big and little things that bring us joy and strength. Our health and mental well-being improve when we reflect on the people, places and things for which we are thankful. Taking the time to show your gratitude to others develops rich connections and relationships in our communities. Artists are asked to reflect on what they are thankful for – whether that's beauty in nature,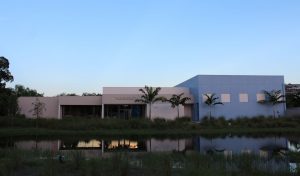 humanity in others or our relationships with family and friends – and then translate them into works of art to share with our community. You will find the prospectus for the show here.
Gravity of Gratitude will be exhibited through November 28,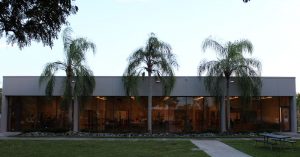 2020
The Alliance for the Arts gallery and gift shop hours are Monday, Wednesday and Friday from 10:00 a.m. until 4:00 p.m. and Saturday from 9:00 a.m. until 1:00 p.m. or by appointment by contacting Ehren at exhibitions@artinlee.org.
_________________________________________________
Call to Artists for joint Alliance/Bailey-Matthews water exhibit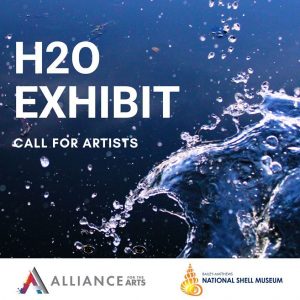 In partnership with the Bailey-Matthews National Shell Museum, the Alliance for the Arts is seeking Florida artists to submit work for an exhibition focused on water.
Water is the source of all life and has been an inspiration for writers, philosophers and artists from around the world for thousands of years. This exhibition hopes to elicit myriad pieces in multiple mediums that explore, explain and inform our infinite individual and communal connections to water.
Entries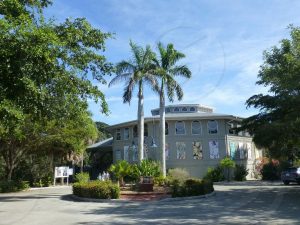 must be submitted online no later than Friday, November 6, 2020 at ArtInLee.org/H20Exhibit. All mediums will be considered, including sculpture, jewelry, painting (oil, acrylic, collage, watercolor and mixed media), drawing, printmaking, photography, digital media, fiber or textiles, video and installation. Prizes will be awarded including $1,000 cash for Best in Show, $250 for 2nd place, $100 cash for 3rd place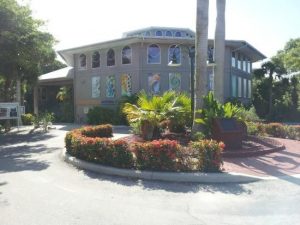 and Juror's Choice Award of $50. Artists may submit, 1, 2 or 3 artworks for consideration.
The juried exhibit will be on display from February 9 through April 30, 2021 at the Bailey-Matthews National Shell Museum, which is located at 3075 Sanibel Captiva Road Sanibel, FL 33957. The Bailey-Matthews National Shell Museum is a Natural History Museum, and the only museum in the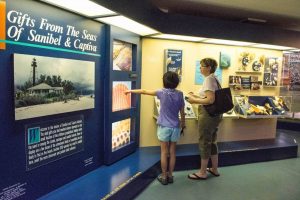 United States devoted solely to shells and mollusks. Its mission is to connect people to the natural world through their love of shells and the marvelous animals that create them.  Bailey-Matthews uses its collections, programs, and expertise to inspire learning, support scientific research, and tell the story of mollusks and the ocean that they inhabit.  There are more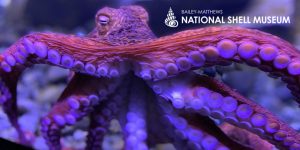 mollusks in the oceans than all marine mammals and fish species combined, and mollusks are becoming extinct faster than we can name them due to climate change, ocean acidification, and pollution.
Sanibel receives 3.3 million visitors each year.  The Museum expects 100,000 visitors this year.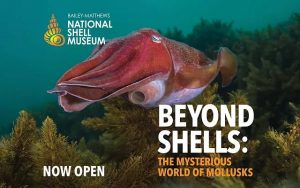 The exhibit space is a multi-use exhibition space with moderate security.  There are also indoor and outdoor alternative installation spaces available for proposal.
To download full guidelines, learn more or submit artwork, visit ArtInLee.org/H20Exhibit. For additional questions, contact Alliance for the Arts gallery director Ehren Gerhard at exhbitions@artinlee.org or 239-939-2787.
______________________________________________________
Calls to Artists for 'Deck the Halls' and 'Off the Walls' holiday shows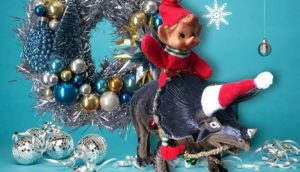 The Alliance for the Artists is calling for artists for two holiday shows, Deck the Halls and Small Works Off the Wall.
For Deck the Halls, artists are asked to create works of art and installation proposals that utilize holiday decorations in unique ways, re-use,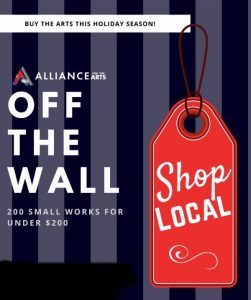 repurpose, or re-imagine the use of traditional decorations and envision an immersive installation experience to celebrate the season. Artwork that utilizes alternative media is encouraged as well as installation and video based works. The curation of this exhibition will feature colored gallery lighting, decorative lights, and other typical decorations that "deck the halls" of the gallery in innovative ways!
Deck the Halls is a juried show and will be curated by multi-media artist Scott Snyder, who assembles his visual commentaries on contemporary consumer culture with a tongue-in-cheek commentary on the nature of the commercial art market,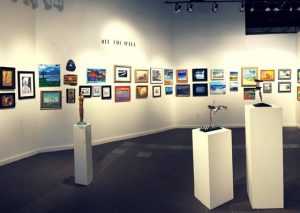 its volatile desires and trends. Cash awards of $250, $125 and $75 will be awarded for Best in Show, 2nd and 3rd place respectively. The deadline for submission is November 16.
For this year's Small Works: Off the Walls Exhibition, member artists are asked to submit works valued under $200 in any medium or theme.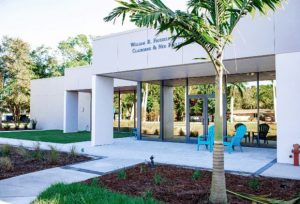 Just as in past years, all sales are "cash and carry," meaning purchasers will get to take the piece with them when they buy it, instead of waiting until the end of the exhibit. This year, Small Works: Off the Walls will be paired with Deck the Halls Juried Exhibition for twice the fun! Artworks will be displayed salon style from floor to ceiling in the theatre lobby. The artwork drop-off for this exhibit is 9:00 a.m. until 5:00 p.m. on Monday November 30.
Both shows will exhibit December 4, 2020 through January 4, 2021, with a virtual opening from 6:00-7:00 p.m. on Friday, December 4.
_________________________
5       ART FESTIVALS
Naples Fine Art returns to Italian-American Club on October 31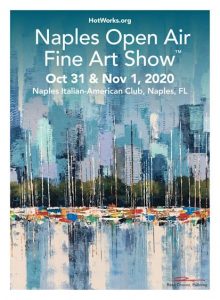 The Naples Fine Art Show returns Show returns to the Naples Italian-American Club on October 31 and November 1. It's located at 7035 Airport-Pulling Road, Naples, FL 34109 (corner of Orange Blossom Road). The show runs from 10:00 a.m. to 5:00 p.m. both days (Saturday and Sunday). Admission is free, but there is a $5 charge for parking, which helps pay the costs of producing the event, support the Institute for the Arts & Education (the associated 501c(3) non-profit organization that focuses on cultural diversity, community enrichment and fostering youth art education among youth) and supports Boys Scouts of America.
Hot Works LLC Director Patty Narozny emphasizes that CDC COVID safety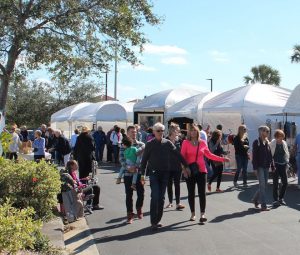 precautions will be in place and strictly enforced, including all booths being set a minimum of six feet apart and social distancing and face coverings being required and to protect the vulnerable, including exhibitors and patrons age 65 and older.
Up to 100 professional artists will be exhibiting original works of art in the genres of sculpture, paintings, clay, glass, photography, wood, fiber, jewelry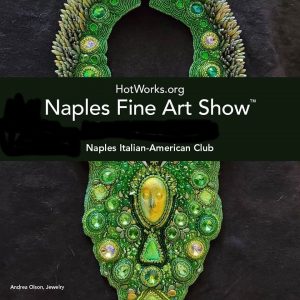 and more.
While at the show be sure to visit the Budding Artist Competition for grades 6-12 or ages 9-19; $250 in youth art awards will be presented Sunday, November 1 at 3:00 p.m. Budding Artist applications are available at https://hotworks.org/wp-content/uploads/2020/09/f-Budding-Artists-Competition-Application-Oct-31-Nov-1-2020.pdf.
For more information, please contact Executive Director Patty Narozny at patty@hotworks.org or 941-755-3088.
____________________________________
Deadlines loom for Boulderbrook art festivals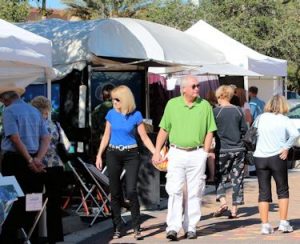 Boulderbrook Productions hosts a number of boutique art festivals in Southwest Florida each season. It is currently accepting submissions for:
The Art Festival at Mercato (January 22 & 23, 2021);  application deadline October 10, 2020;
Boca Grande Masters Art Festival (March 6 & 7, 2021); application deadline October 14, 2020;
Bonita Springs Fine Arts at The Promenade (February 13 & 14, 2021); application deadline October 15, 2020;
Sanibel-Captiva Lions Club Arts and Crafts Fair (March 26 & 27, 2021); application deadline: October 15, 2020;
Peace River National Art Festival (December 5 & 6, 2020); deadline October 20, 2020;
Peace River National March (March 20 & 21, 2021); application deadline October 26, 2020;
Bonita Springs Masters Art Festival (March 13 & 14, 2021); application deadline November 1, 2020; and
The Art Festival at University Village Shops located by Miromar Lakes Country Club on Ben Hill Griffin Parkway (February 5, 6 & 7, 2021); application deadline not given.
You must register and apply online at  http://www.boulderbrook.net/.
N.B.: The application deadline has closed for the Bonita Springs Invitational Art Festival (November 21 & 22, 2020), Sanibel Masters Art Festival (November 27 & 28, 2020), the Sarasota Masters Art Festival and the Sanibel SCA Art Festival (January 17 & 18, 2021).
_________________________________________________
Deadline for Hot Works' Naples Fine Art Show is November 13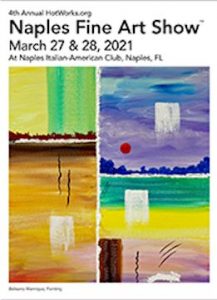 Hot Works LLC is accepting submissions through November 13 for its Naples Fine Art Show, which is scheduled for March 27 & 28, 2021 outdoors at the Naples Italian-American Club at the corner of Airport Pulling and Orange Blossom Roads. The show features original work in a wide array of disciplines, including painting, clay, glass, fiber, sculpture, wood, photography, jewelry and more.
Artist applications are accepted electronically at www.zapplication.org or manually at www.hotworks.org. For more information, please contact Executive Director Patty Narozny at patty@hotworks.org or 248-684-2613.
_________________________________________________
Naples National Art Show application deadline is November 6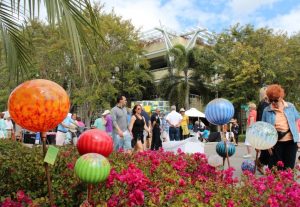 The Naples Art Association will begin accepting applications for inclusion in the 42nd Annual Naples National Art Festival on August 20, 2020. Naples National is consistently voted among the top 100 art festivals in the country by Sunshine Artist Magazine and was ranked #24 last year. In addition, Naples National was named one of ARt Fair SourceBook Blue Chip 100 Fine Art Events for 2019 and ArtFairCalendar.com's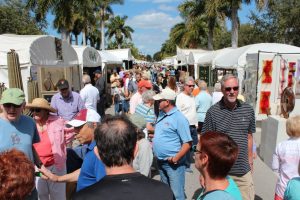 America's Best Art Fairs. As one of the oldest festivals in Collier County, Naples National is counted by the local community as among its premiere, must–see events, thanks to the high quality of art, the engaging personalities of the artists and the festive atmosphere. The show is held in scenic Cambier Park and along 8th Street South, one block from downtown Naples'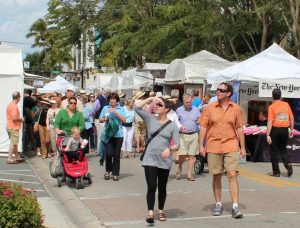 premier shopping and dining district.
If you are interested in exhibiting in the 41st Naples National Art Festival, here's what you will need to know:
Dates: Saturday & Sunday, February 20-21, 2021
Festival Hours: 10 a.m. – 5 p.m.
Accept 190 artists max
Application fee: $35
Booth fee: $625 for 10×10
Cancellation refund policy: Full refund: 01/15/21 (subject to $25 processing fee, $75 deposit fee non-refundable)
Set up specifics: Friday set up on 2/19,
Park and street setting
Application deadline: 11/06/20
Jury Process begins: 11/13/20
Status Notification: 11/25/20
Booth Fee Deposit Due: 12/18/20
Artist Info Emailed: 01/22/21
Wait List Acceptance: 12/18/20
Balance of Exhibit Fee Due:  01/15/21
Application available online at http://www.zapplication.org/ beginning June 1, 2019
To improve the quality of the show and to provide more sales opportunities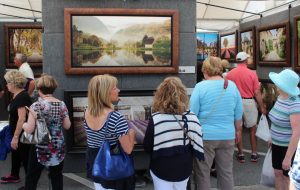 for our artists, NAA has limited the number of booths to 221, with 190 selected by the jury and 31 who are specially invited to participate in the show. "This will allow artists greater exposure and less competition," states NAA in its prospectus for the show. "Additionally, the park layout, will consist of one loop making it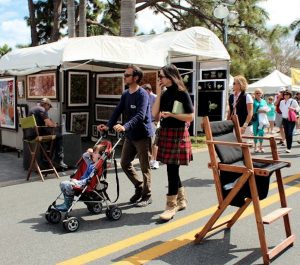 easier for customers to view all artist's booths. However, there is a corresponding increase in booth fees."
This is the only Naples Art Association show that offers cash awards for Best of Show, Best 2D, Best 3D and Awards of Distinction in 2D and 3D. The amounts are:
Best of Show – $2,000
Best 2D – $500
Best 3D – $500
Awards of Distinction 2D – 5 awards at $200 each
Awards of Distinction 3D – 5 awards at $200 each
Awards will be presented at the band shell in Cambier Park at 3:00 pm on Saturday. NAA staff or volunteers will notify an artist if they need to be present at the awards ceremony on Saturday. Awards are given based on the same criteria used for the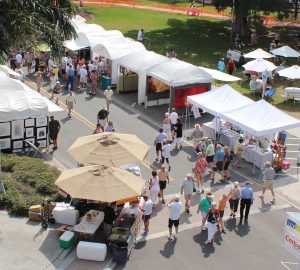 jury process. The winning artists are invited to participate in the following year's show and receive jury exempt status but must still pay his/her booth fee.
The mission of the Naples Art Association is to expand cultural opportunities, broaden education and enrich SWF through the visual arts. Proceeds from the Naples National Art Show support educational programming at The Naples Art Association.
______________________________________________
Naples Downtown Art Show application deadline is December 11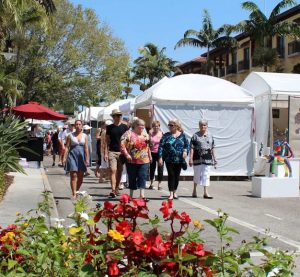 The Naples Art Association will begin accepting applications for inclusion in its Naples Downtown Art Show beginning on August 30. The 33rd Annual Downtown Naples Festival of the Arts is one of the last major art festivals of the winter season and a favorite festival for artists, art enthusiasts and collectors.
This festival was rated #24 by Sunshine Artist's Magazine 2019.
If you would like to exhibit in this show, here's what you will need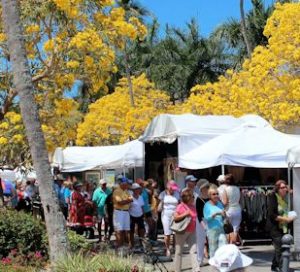 to know:
Dates: Saturday and Sunday, March 20-21, 2021
Festival Hours: Saturday: 10 a.m. – 6 p.m.; Sunday: 10 a.m. – 5 p.m.
Location: 5th Avenue South, Downtown Naples
Accept 250 artists max
Application fee: $35
Booth fee: $450 for 10×10
Cancellation refund policy: February 12, 2021 full refund for artist withdrawal (subject to $75 in deposit forfeiture and $25 processing fee)
Set up specifics: 4 a.m., early morning set up only;
On street set up in quads: No electrical
Application deadline: December  11, 2020
Jury Process begins: December 18, 2020
Status Notification: December 29, 2020
Booth Fee Due: January 20, 2021
Artist Info Emailed: March 2, 2021
Wait List Acceptance: January 20, 2021
Last year's show was cancelled and launched virtually due to COVID-19. Naples Art's website has yet been updated to provide a prospectus, application or key dates for the 2021 show.
_____________________________________________________
Naples Art accepting submissions for next season's Art in the Park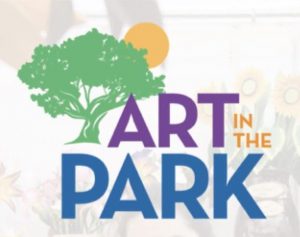 Are you ready for the 2020-2021 season of Art in the Park? The Naples Art Association (NAA) proudly connects artists with art shoppers in another terrific season of Art in the Park. The jury process will begin virtually on October 15. You must register by 5:00 p.m. one day before at http://naplesart.org/outdoor-shows/online-registration/.
Since 1957, Art in the Park has showcased paintings in oil and acrylics, watercolors, mixed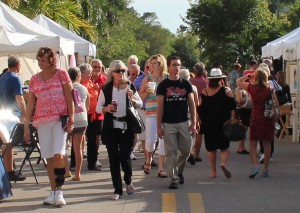 media, photography, sculpture, ceramics, glass art, jewelry and wood-working created by members in good standing of the Naples Art Association. For art lovers, it's a casual, fun-filled venue for meeting local artists and becoming acquainted with their work. It is believed to be the first outdoor art show held in Naples. And the tradition continues for the 2019-2020 art fair and festival season.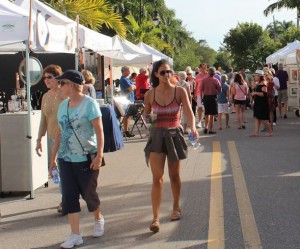 Art in the Park is held between 10:00 a.m. and 4:00 p.m. on the first Saturday of each month from November through April. Because of its long tradition, prestige and the interest and number of people who routinely turn out for the show, many NAA members seek admission to the show. Applicants go through a jury process.
"Art in the Park is a membership opportunity, providing artists a venue to sell and market their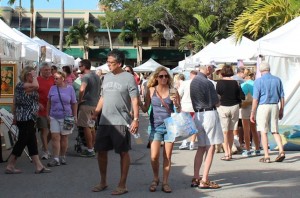 work while broadening their customer base," notes the Naples Art Association in its call to artists for the 2019-2020 season. "It also provides a setting for artists to interact with other artists sharing ideas, industry changes and the camaraderie of creative people. It is an opportunity for both artists and the public to engage in enlightening conversations about art."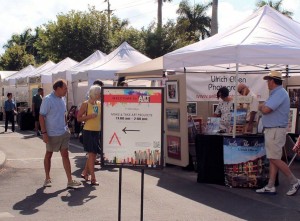 The one-day fair takes place on Park Street adjacent to The Naples Art Association in the northwest corner of Cambier Park. Located just a block and a half from historic Fifth Avenue South, Art in the Park is within walking distance of trendy European boutiques, sidewalk cafes and iconic art galleries such as Sheldon Fine Art, Call of Africa's Native Visions Gallery and Shaw Gallery of Fine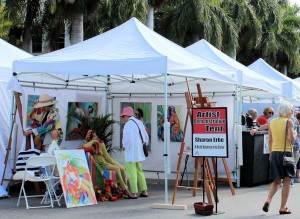 Art. The show is also just three minutes by car from fabled Gallery Row and the Third Street South Gallery District. The January show is also held in conjunction with the Downtown Naples New Year's Art Fair, which will be held next season on Saturday and Sunday, January 2 & 3, 2021.
___________________
6      PUBLIC  ART
Almonicid, Schlake to join forces on 'Buck's Backyard' mural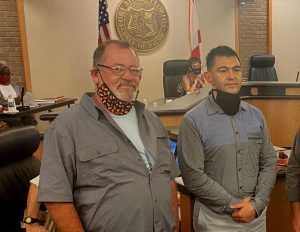 Fort Myers' Public Art Committee has approved a plan by the Fort Myers Mural Society to have finalists JP Almonicid and Erik Schlake join forces on the Buck's Backyard mural project that is to be installed on the block wall separating historic McCollum Hall from the adjoining residential neighborhood to the north. The ambitious 2,440-square-foot project will cover seventeen concrete panels, each measuring eight feet high by eighteen feet wide. Although the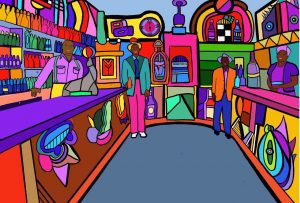 artists' mural styles are radically different, Fort Myers Mural Society Director Shari Shifrin assured the Committee that the size and scope of the project will benefit from a blend of the design concepts that Almonacid and Schlake presented to the Public Art Committee on September 15.
Go here for the rest of this report.
7    FILM AND FILMMAKERS
10th Anniversary Fort Myers Film Festival to open October 21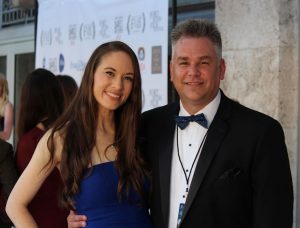 The 10th Annual Fort Myers Film Festival returns to sunny Southwest Florida October 21-25, 2020. As in years past, screenings will take place at the historic Sidney & Berne Davis Art Center and other select venues in Fort Myers.
Originally scheduled for May 6-10, the festival has been on hold due to the COVID-19 pandemic. While this year's festival will feature in-person screenings, talkbacks and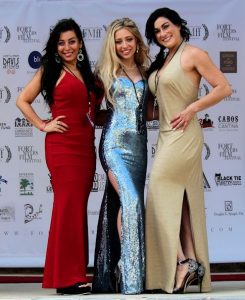 filmmaker panels, it will also offer a number of virtual opportunities. However, all events conducted at the Davis Art Center, other venues and affiliated restaurants will optimize the safety of attendees. Toward that end, the Davis Art Center's grand atrium and off-site venues will limit capacity and incorporate spaced seating and extra sanitization measures. In addition, both participants and attendees will be strongly urged to wear masks, make liberal use of hand sanitizers and strictly adhere to social distancing guidelines. A number of events will be moved outdoors, weather permitting, as well.
Go here for the rest of this advance.
_______________________________________________________________
FMFF to open 10th anniversary film fest with Tony Rammos bull riding feature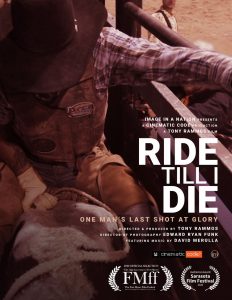 The Fort Myers Film Festival is kicking off its 10th annual with a local bull riding feature documentary by Tony Rammos. Ride Till I Die follows three bull riders chasing the dream of winning a championship and one man's race against time for that elusive title. That man is Ricky Ringer, and in spite of warnings from his wife, his mother and a body that's breaking down after 25 years of bullriding competition, Ricky is more determined than ever to chase that elusive title … or die trying. [See official trailer here.]
The screening will be held in style at a scaled back Red Carpet Opening Night at the Sidney & Berne Davis Art Center. The evening begins at 6:00 p.m., when the proverbial red carpet is rolled out to usher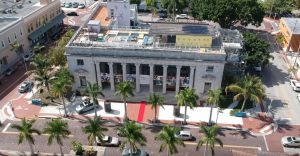 guests inside for drinks, musical entertainment and socially distant mixing and mingling with local and international filmmakers prior to the screening of the featured movie.
Go here for the rest of this advance.
___________________________________________________
Previews and profiles of films and filmmakers you'll see at FMFF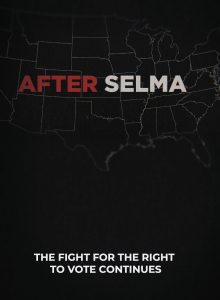 Here are links to previews and profiles of some of the films and filmmakers you'll see during the 10th Anniversary Fort Myers Film Festival.
How 'Lost Weekend' landed its star-studded cast
Truth versus lies, settling for safe versus going for it all 'Collide' in short film
'Thoughts and Prayers' satirizes trite phrase trotted out after mass shootings