Utah photographer Dave Hanson wins Camera USA 2019 Honorable Mention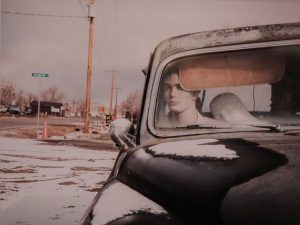 The Camera USA 2019 National Photography Exhibition opened June 3 in the ground floor galleries of the Naples Art Association. This year's judging panel issued five Honorable Mentions. Price, Utah photographer Dave Hanson snagged one for his 2018 image Road Trip.
"My work captures the objectivity and subjectivity of the people, places and things along the visual path of my life journey," says Hanson.
June 5, 2019.