'Accumulating Interiors' gallery talk rescheduled for November 3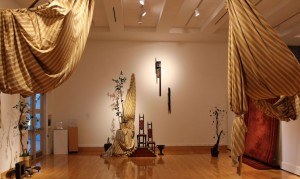 There was supposed to be a gallery talk in connection with the opening of Accumulating Interiors: Vanessa Diaz and Tyanna Buie, but it was postponed when classes were cancelled because of the threat of inclement weather posed by Hurricane Matthew. The Bower School of Music & the Arts has just announced that it will hold that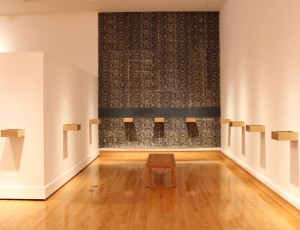 gallery talk and an associated theatrical reading at 5:00 p.m. on Thursday, November 3, with a reception to follow until 7:00 p.m. Buie, Diaz and arts writer Danny Olda will be in attendance.
As part of the Currents Series, Vanessa Diaz (South Florida) and Tyanna Buie (Detroit, Michigan) were invited to collaborate for the first time on a site-specific installation. Diaz's found furniture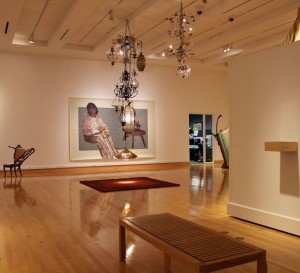 constructions and Buie's large-scale prints are combined to create fragmented interior spaces for the viewer to explore. Childhood memories and dreams are recalled as the artists reflect on family and architectural spaces.
Accumulating Interiors has been sponsored by Gene and Lee Seidler and the State of Florida, Department of State, Division of Cultural Affairs and the Florida Council on Arts and Culture. Gallery Talks and Receptions are always free and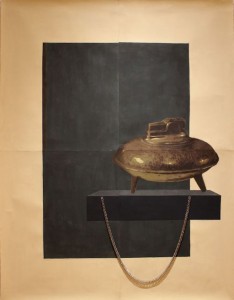 open to the public. Please call 239.590.7199 or further information.
October 20, 2016.
RELATED POSTS.