Spotlight on 'Tropical Reunion' artist and FGCU alum David Shepard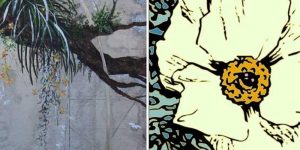 Opening in the ArtLab Gallery in Library West at Florida Gulf Coast University on October 4 is Tropical Reunion: Megan Kissinger and David Shepard. Kissinger and Shepard are two FGCU alumni. Both conservationists, they are bringing together in this exhibit art aimed at inspiring and motivating viewers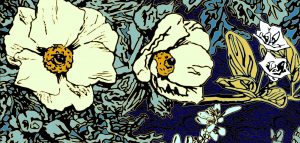 to appreciate and protect the natural world.
David Shepard is an FGCU class of 2013 alumnus. Growing up in rural southwest Florida, he developed a deep love of the environment, plants, and how they intersect culturally and historically.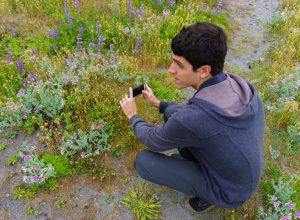 He moved to Hawaii after graduating and at the University of Hawaii at Manoa he completed a master's degree in tropical plant and soil sciences. While interning for the National Park Service on a remote Hawaiian island he was troubled by both the intense threats to the stunningly beautiful native Hawaiian plants and landscape he was working to protect. At the same time, funding cuts and a hiring freeze highlighted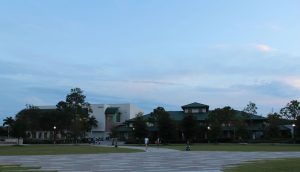 the fact that greater exposure to the public was needed if the allocation of funding was to reflect the value of these plants.
While teaching English in Southeast Asia, David was inspired by the print styles and patterns that he encountered, including batik shirts. In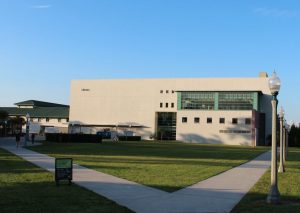 Myanmar, he had his first dress shirt made using local patterns. Returning to Hawaii, he was further inspired by the success of Hawaiian shirts, known locally as aloha shirts. He decided to create a dress shirt line called 'Aloha, David' that showcases native Hawaiian plants. He taught himself how to use Adobe Illustrator to make continuous print patterns and took up sewing classes until he was able to make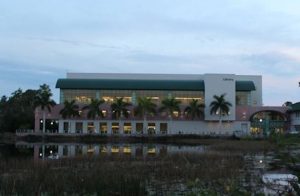 his first aloha shirt.
David has continued to work closely with these plants as a horticulturist. He has worked for the National Park Service on Molokai and the National Tropical Botanical Garden on Kauai. He currently works for Lyon Arboretum, a part of the University of Hawaii at Manoa in Honolulu on the island of Oahu. In his free time he loves to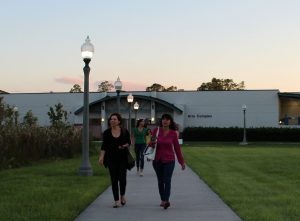 hike and surf.
The opening reception for Tropical Reunion takes place from 5:00-7:00 p.m. on October 4 in the ArtLab. The exhibition will remain on view through November 8.
Tropical Reunion is sponsored by The Beaches of Fort Myers and Sanibel.
Gallery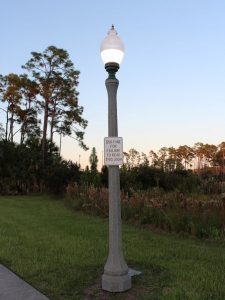 hours are 10:00 a.m. to 4:00 p.m. Monday through Friday, with extended hours to 7:00 p.m. on Thursday.
For more information, please visit http://www.fgcu.edu/artgalleries.
September 10, 2018.
RELATED POSTS.