Watson MacRae Gallery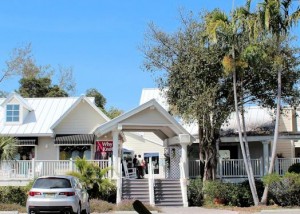 With 11.75 miles of Gulf coast shoreline, 12.75 miles of intercoastal shoreline and 3.75 miles that circumscribe San Carlos Bay, Sanibel Island is known for white sandy beaches, world-class shelling and spectacular fishing. In 2010, Barron's selected Sanibel/Captiva as one of the 10 Best Places for Second Homes. And although the island only has a population of approximately 6,800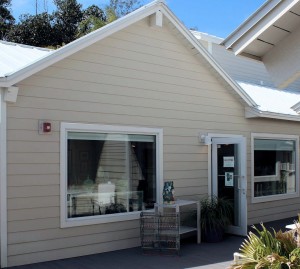 year-round residents, it is home to a number of outstanding art galleries. Heading that list is Watson MacRae Gallery.
Location. Touting itself as "A Sanctuary of Art in the Village Shops, Watson MacRae is located at 2340 Periwinkle Way #B3, Sanibel, Florida 33957.
Facilities. The gallery features two conjoined open-air viewing spaces. The North Gallery is dedicated to exciting monthly-themed exhibitions.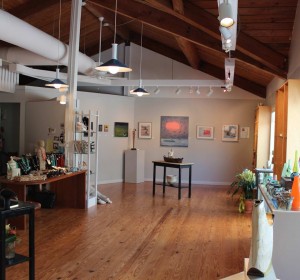 The 600-square-foot South Gallery showcases work by featured artists and allows for larger work, installations and special exhibitions.
Genres and Media. Watson MacRae Gallery is a fine art and contemporary craft gallery that features 30 to 50 artists from around the country. "I mainly look for people that do things that are very well done. That has soul. That is visually and emotionally engaging, and that can be work in wood or glass," explains gallerist Maureen Watson.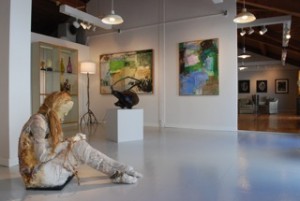 "It is like an adventure finding new artists." She often relies on networking, consulting artists she already represents for leads and referrals about artists whose work will also fit in. And then there is the Internet. "I find pockets of artists that live in a certain place and look at prestigious art shows in an area. Having identified some artists, we'll write each other and then I'll take a road trip. It's a way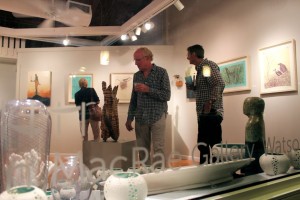 of fostering a relationship with an artist, seeing their new work and meeting new artists for a possible fit."
Watson makes a point of bringing in artists whose lives are their art. "One of the reasons I started this gallery," she says, "is because what artists do and the sacrifices they make to give us their beautiful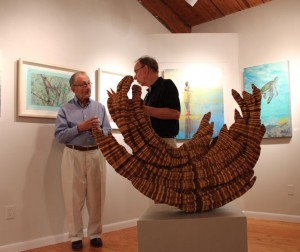 work deserves somebody working for them. And since sales is in my background, that is what I can do." Not surprisingly, many of Watson MacRae's artists are represented in museums, "which is a criteria you look for when you look for good artists." A number have work in other galleries as well.
Exhibitions and Events. Watson showcases celebrated painters, sculptors and other artists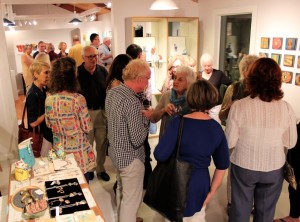 throughout season. During the summer months, the gallery holds a summer salon for visitors to see the works of the past season's artists. "Each year I strive to create new and exciting exhibitions that will inspire, delight or amaze our collectors, patrons and members of the art community," shares Maureen. "Also," says Watson, "part of the role of an art gallery is to help educate people in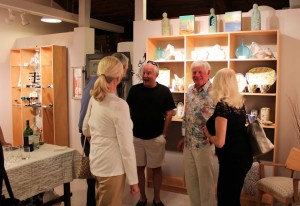 the community as to what is out there and stretch their ideas about art." Citing Bob Rauschenberg gallerist Henry Eckert, who once stated that abstract art is an acquired taste, Maureen insists that "you can't push somebody towards something if they don't want it, but you can open their eyes to something." In that vein, the gallery sponsors artist talks in conjunction with each exhibition so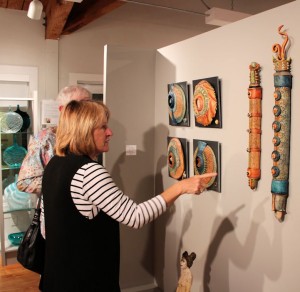 the artists can discuss their work with potential collectors, patrons and other guests.
Hours. The gallery is open 10:30 a.m. to 5:00 p.m. Monday through Saturday.
Telephone Number and Website. The gallery can be reached by telephone at 239-472-3386 or by visiting http://watsonmacraegallery.com/.
Ownership. The gallery is owned by Maureen Watson. The Long Island native lived a number of years in Naples before returning to Manhattan to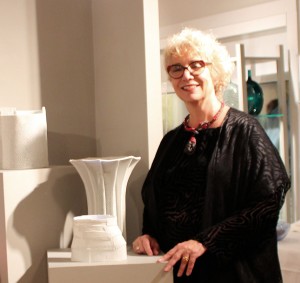 operate a business for a number of years developing seminars, workshops, and curricula for big companies in New York City, including sales, management, and leadership training. But a deep and abiding love of art kept niggling at the corners of her mind, so she began taking painting classes at the Art Students League of New York and New York Studio School. "I learned a lot about painting and about art, what it takes and what a good painting looks like," she said. "I learned a lot by doing it. I painted for about three years and I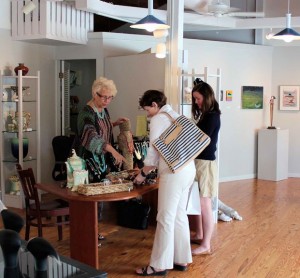 realized I wasn't going to be good enough to make myself happy."
In 1999, Watson transferred ownership of her business to her employees and moved back to Naples. There, she partnered with artist Hollis Jeffcoat to open an art school. They enjoyed a three year run during which Watson learned a lot about the business side of art. "It was fun, tapping into what I had done with training and development for adults, but to make it financially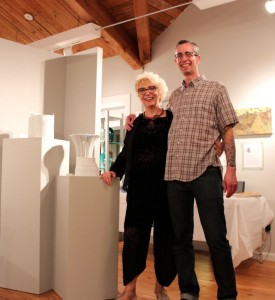 viable you needed to have a big school. It was fun, but that was a lot of work."
In 2005, Watson returned to New York City but she returned just three years later. Hearing that Southwest Florida needed a fine arts gallery, she thought about Sanibel. "Within a month of coming down here in December 2008, I had a place to live, a place for the gallery, and my first two shows all set up. It just flowed so easily," says Watson. "Everything just worked out perfectly. It's a wonderful community."
Fast Facts.
There is no MacRae in Watson MacRae. The latter is Maureen's Irish clan name. Her paternal grandmother was a MacRae and helped inspire Watson to open the gallery