Nikita Danesh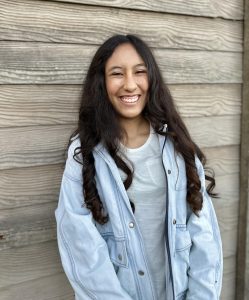 Nikita Danesh is a vocal major at Cypress Lake Center for the Arts and aspiring actor. Her credits include work in the ensemble and as a swing for the Merry Murderesses in Gypsy Playhouse's production of Chicago, Miss Honey in Matilda, Sarabi in The Lion King and Louisa Von Trapp in The Sound Of Music, each at Fort Myers Theatre, as well as the Over-Excited Scout in Big Fish at Cypress Lake High School. She has also traveled for competition internationally, attending Europe's Junior Theater Festival 2022 in Birmingham, England, where she played the part of Zazu in The Lion King and achieved ensemble awards!
She next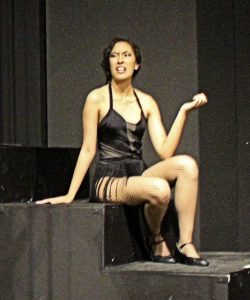 appears in the ensemble of Beauty & the Beast for Fort Myers Theatre.
At Cypress Lake, Nikita has been a member of the choir and has performed there and on the all-county level, as well as for Disney Springs. She also enjoys volunteering at Creative Theater Workshop and Lexington Middle in student vocal direction and stage management, and has been involved in work for shows such as the junior versions of Annie, Beauty and the Beast, and the complete play of Alice in Wonderland.
April 30, 2023.