Jamielynn Bucci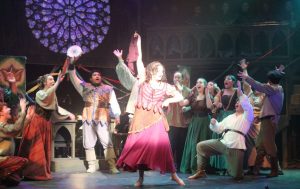 Jamielynn Bucci stars in the role of the beautiful Romani street dancer named Esmeralda in The Naples Players' powerhouse production of The Hunchback of Notre Dame. Drawing from the irrepressible spirit of her character, Bucci says that the musical's timeless storyline reminds us that "we are strongest when we embrace our differences with compassion,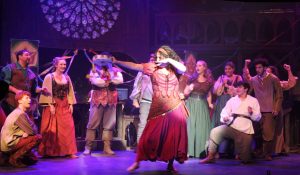 lead with kindness and stand up for what is right." Not surprisingly, she infuses her character with warmth, caring and sensitivity but a verve and rebelliousness stronger than the steel of Phoebus' blade.
Jamielynn was last seen at The Naples Players in the role of Bea in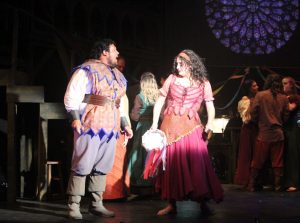 Something Rotten! Other select credits include Sibella in A Gentleman's Guide to Love and Murder, Mrs. Cheveley in An Ideal Husband, Catherine Donohue in Their Shining Lives and Magenta in The Rocky Horror Show.
July 5, 2023.