Emma Canalese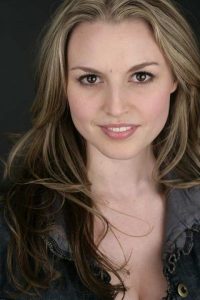 Emma Canalese directs Blithe Spirit for The Naples Players. Previous work includes Einstein and Mileva (World Premiere at Theatre Row, NY); Peter and the Starcatcher (The Naples Players, nominated for Best Director of a Musical, Broadway World Regional Awards); Silent Sky (The Naples Players, Naples Florida Weekly Top Pick); Hollywood, Hollywood (Midtown International Theatre Festival, nominated for Best Direction and Best Choreography); Yellowpants (SOLOCOM at The Pit, NY); America (Downtown Urban Theatre Festival, winner of Best Audience Award); Thick Gnat Hands, The Brazilian Dilemma, Stick, Stiff, Any Given School Day, Twenty (Collective NY); The Tempest: Remixed (Teatro Heckscher, NY); A Sense of Purpose On Sundays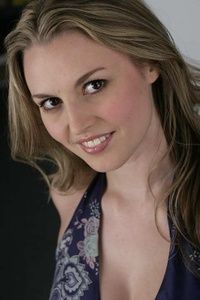 (IO Myers Theatre at UNSW, Aust); Par amnesia (Seymour Centre with One Extra Dance, Aust); The Magic Flute (Talent Unlimited); and Oklahoma and Mame (Stagedoor Manor).
Emma co-wrote and directed a play which she titled A 100 Years of the History of Dance. The show had its first Australian tour in 2019, was a Western Australian Critics Choice winner at Fringe World Festival 2020 in Perth, WA and has had runs in Brisbane at The Powerhouse (2019) and La Boite Theatre Company (2021).
In 2020 she directed Holidays From The Heart, a virtual performance and fundraising program produced by Bravehearts For Broadway, streamed on Playbill.com for The Actors Fund.
A
graduate of The Western Australian Academy of the Performing Arts and The Neighborhood Playhouse in New York, Canalese has taught and directed at The Papermill Playhouse Conservatory and Intensive Summer Programs, StageDoor Manor, Rutgers-RSAC, Pomona College, CA and UNSW Dance and Drama Dept. She is an associate member of the Stage Directors and Choreographers Society (SDC).
September 13, 2022.