Missy Carmean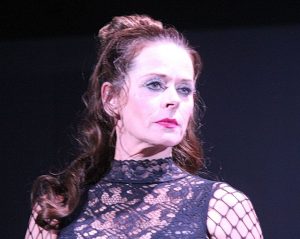 Missy Carmean appears in Gypsy Playhouse's production of Chicago in the role of "merry murderess" Liz, who is referred to periodically throughout the story as Pop because she fired two warning shots into her guy's head after he refused to stop popping his chewing gum. Liz did consider aromatherapy, yoga, even guided imagery, but who could concentrate with him swigging beer, chomping like a cow and all that pop, pop, POPPING?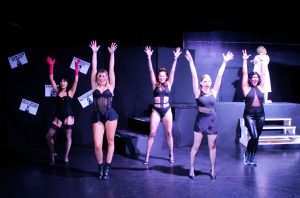 In her defense, she did ask him nicely to stop. He coulda gotten off the couch and given her a hug. So he only had himself to blame. If you had been there, if you'd have seen it, I betcha you would have done the same.
This production of Chicago is a reunion of sorts for two of the merry murderesses. Carmean met Linda Valyo thirteen
years ago when they both did Chicago at Cultural Park Theatre in Cape Coral. In that production, Missy played June (Squish/10 Times) and Linda played Hyunak (Not Guilty/Hungarian Rop Trick).
Missy's other credits include Sweet Charity, All Shook Up and Sister Act.
April 24, 2023.