Scott Carpenter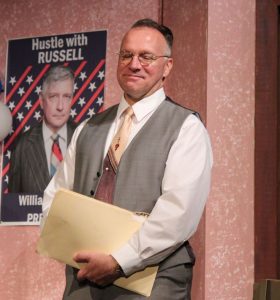 Scott Carpenter is an actor and director who lives in Cape Coral, Florida.
Scott was last on stage in New Phoenix Theatre's production of The Full Monty. His other acting credits include La Cage aux Folles (New Phoenix Theatre), It's Only a Play (which he also co-directed), Play On! (Lab Theater), Theatre Conspiracy's production of Moises Kaufman's 33 Variations, Gore Vidal's The Best Man (Lab Theater), Yasmina Reza's Art (Lab Theater), Cabaret (Lab Theater), Who's Afraid of Virginia Woolf? and Glengarry Glen Ross. He is also appearing in the virtual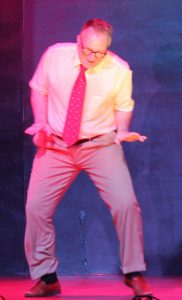 reading being conducted by Lab's SoDis Theater of Scott Sickles' Intellectuals.
Scott has directed numerous productions, including Head over Heels for New Phoenix Theatre, the Florida premiere of the spoof Death of a Streetcar Named Virginia Woolf: A Parody,  Rumors for Lab Theater and Same Time, Next Year, Jekyll & Hyde the Musical, South Pacific, Mame, and Steel Magnolias. 
If anyone knows the foibles of producing community theater and the challenges it inevitably thrusts on actors, directors and stage managers alike, it's Scott. Carpenter has a B.A. in Theater from the William Paterson University and is a member of SAG/AFTA.
Carpenter was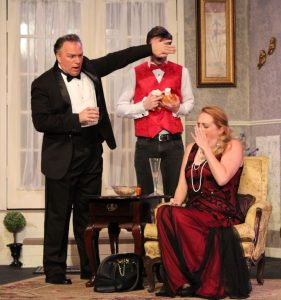 recently honored with the Cape Coral Community Foundation ENPY award for "2018 Nonprofit Volunteer of the Year Award" for his work with Lab Theater.
"I was humbled to be in the company of so many great individuals who do some remarkable work in our community," says Scott of the award. The ENPYs showcase the extraordinarily hardworking individuals who dedicate time and talent within the nonprofit sector, recognizing the best executive directors, key staff, board members, and volunteers. Each award had three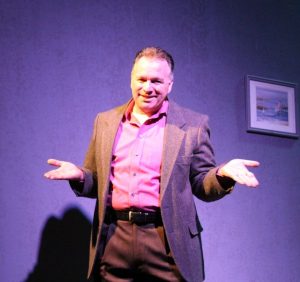 finalists.
He next directs Jekyll & Hyde the Musical for New Phoenix Theatre.
May 24, 2018; revised September 17, 2022.