Kiana Raine Cintron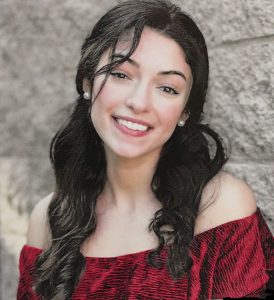 Kiana Raine Cintron is an actor, singer and dancer. She is currently performing in the role of seamstress as well as in the ensemble in Broadway Palm Dinner Theater's holiday production of Irving Berlin's White Christmas. In the latter capacity, she impresses not only with her impeccable technique and uncanny ability to convey the choreographer's vision of the show's storyline, but by the sheer joy and enthusiasm that animates her face and fluid movement. 
Cintron's stage credits include A Chorus Line, dancing in the ensemble of Broadway Palm Thru the Decades and In the Heights (Prather Entertainment),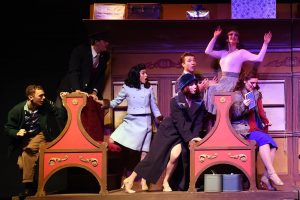 Wanda in Escape to Margaritaville (Prather Entertainment), Sonia in Godspell, Dance Captain in Newsies! (Florida Repertory Theatre), Nina Zarechnaya in Anton Chekhov's The Seagull (FSW Theatre Program), I Love You, You're Perfect, Now Change, (in which she portrayed seven different characters (FSW Theatre Program)), Tilly in She Kills Monsters (FSW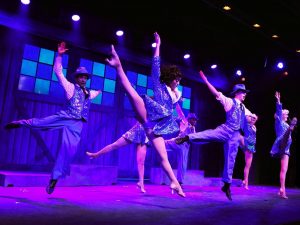 Theatre Program), the Assistant Choreographer Lara in A Chorus Line (Florida Rep Conservancy) and Claire in This Random World (FSW Theatre Program). She was also a shadow dancer in Florida Rep's Spring Awakening.
Striving to be well-rounded, Kiana served as teaching artist for Annie, Aladdin, Anything Goes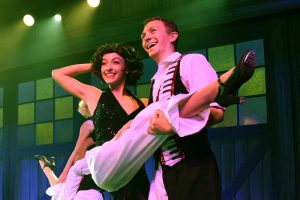 and The Wizard of Oz at Florida Rep and stage manager for FSW's production of Wellesley Girl.
Kiana is a product of the Center for the Arts at Cypress Lake High School. 
Some of her credits and media refer to her by her maiden name of Raine-Pinder.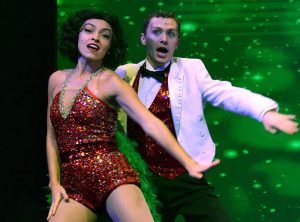 October 13, 2019; revised November 20, 2022.
RELATED POSTS.