Strength, balance and flexibility characterize Katarina Danks' January 2 T.G.I.M. performance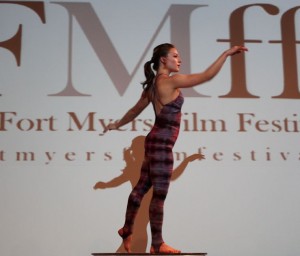 During the intermission of this month's T.G.I.M. screenings, Cape Coral artist Katarina Danks astonished the FMff audience with a stunning dance routine that combined gymnastics and contortion.
Kat is a world-class performer trained in contortion, jazz and contemporary dance disciplines. She began her training at age seven and grew to the professional level during her high school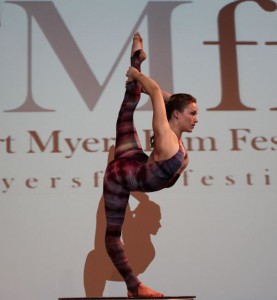 years. Since turning professional, she has won numerous awards in various recreational and professional competitions for performance, technique, stage presence and choreography. She has performed for Showbiz Productions, National Geographic, Royal Hanneford Circus, International Contortion Convention, and Que Noche for Telemundo. Her trademark is the uniqueness and difficulty of her routines.
While Kat's dance and contortion routines are usually highly choreographed, on January 2 she used the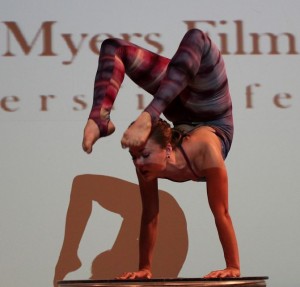 music and energy of the enthusiastic T.G.I.M. crowd to craft a performance characterized by strength, balance and extreme physical flexibility. One her most statuesque poses was a standing split in which she reached back and caressed her shin with both hands. A penultimate backbender, Kat provided several amazing head-seat variations, but perhaps her most physical demanding pose consisted of a one-arm handstand in which she held her body with legs fully extended in a plane horizontal to the floor. While genetics and Kat's petit size may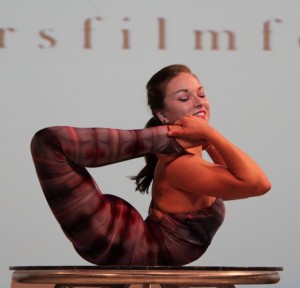 partially explain her spectacular flexibility, she clearly works hard at maintaining and expanding her skill set. On top of that, she possesses a distinctive theatrical flair that render her performances real crowd pleasers.
Katarina holds a B.S. in Marketing. She has been taught and mentored by Betsy Shuttlesworth of Dance Extensions Performing Arts Center in Pittsburgh, and while her Steelers will be vying for a trip to the Super Bowl in Sunday's AFC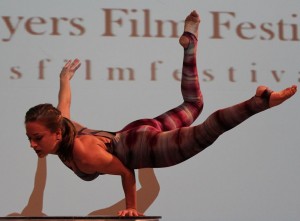 Championship game in Foxboro, Kat will joining fellow dancers/instructors Sami Doherty, Ginger Lynn and Jara Lee Lorenzana to host the long-awaited and eagerly anticipated grand opening of Melody Lane Performing Arts Center in Cape Coral. The studio will specialize in dance, flexibility, musical theatre, voice, acting and more. Not surprisingly, Katarina will direct the Center's contortion program, provide instruction in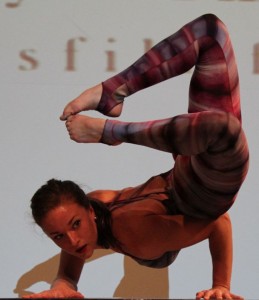 ballet, jazz and contemporary dance, and head the tumbling competition and show teams.
The grand opening open house is from 11:00 a.m. to 4:00 p.m. on Saturday, January 21, and Sunday, January 22. Three demo classes are being taught each day:
12:00-12:45 Tap with Ginger

12:45-1:30 Hip Hop with Jara

1:30-2:15 Flexibility with Kat
Then, beginning at 2:30, the dancers will perform their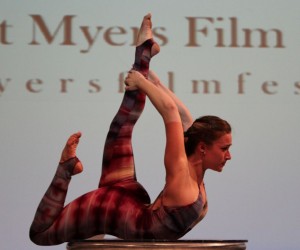 competition and show troupe pieces.
For more information, please visit http://www.melodylanepac.com.
There's just one T.G.I.M. left before the film festival. It takes place on Monday, February 6. John Biffar, Tracy Gray and Alex Johnson will serve as celebrity judges, and Goodbone will provide the musical entertainment. You can see what you're missing! Don't miss the season-ending T.G.I.M. Mark your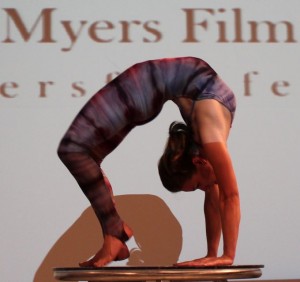 calendar now!
January 17, 2017.
Related Posts: