Darlyne Franklin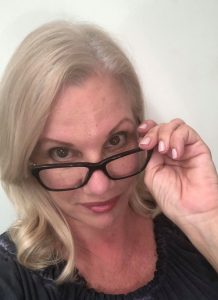 Darlyne Franklin is an actor, playwright and producer.
Among her acting credits is the role of Chris in Neil Simon's Rumors (for New Phoenix Theatre).
Franklin participated in  Laboratory Theater 24-Hour Playwriting Challenge in 2018 and 2019. When asked about last year's competition, Darlyne said, "I love the challenge of writing a short play with prompts and limits and in 24 hours seeing it come to life on the stage."
This year, she is making the shift to writing a script for a 5-8 minute one-shot film as part of Lab Theater's COVID-revamped 24-Hour Screenwriting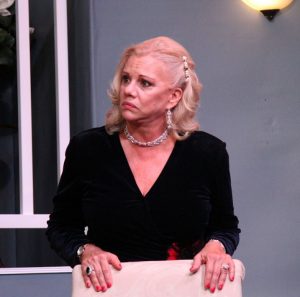 Challenge.
Darlyne's writing and production credits include Joey & Maria's Comedy Italian Wedding (1992), The Wake of Matty O'Malley, Wicked Real Housewives of the Mob and The Soprano's Last Supper. One of the first interactive theater productions in the world, Joey & Maria's enjoyed a tremendously successful run, being in production for more than 20 years not only throughout the United States, but in Canada, Australia, Ireland and the United Kingdom as well. Matty O'Malley, Wicked Real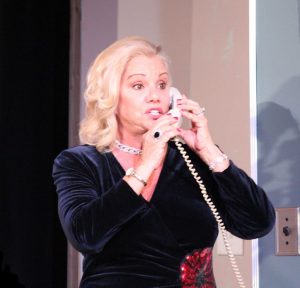 Housewives of the Mob and The Soprano's Last Supper were all performed in Las Vegas venues for over ten years.
Darlyne's recent work includes The Biscotti Sisters (a campy, corny show in which two Italian sisters battle it out in a cookie bake-off) and Wicked Real Housewives of Boston, which opened in the Boston area in 2010. Based on a mock reality television show, Housewives is an entirely new concept in interactive theater – it's a show within a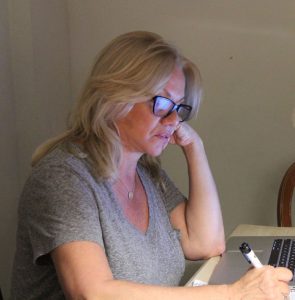 show.
Franklin is mentioned in Webster's online Dictionary under "dinner theater" and was featured in a question on the TV game show Jeopardy.
Darlyne was born and raised in East Boston, but she's been a resident of Naples for more than 15 years, after coming to the area as a snowbird and deciding to stay.
June 14, 2019;revised November 21, 2020.