Elijah Grant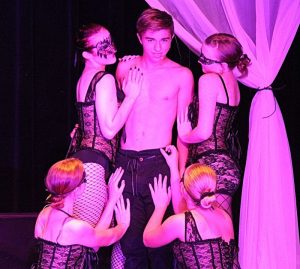 Elijah Grant is has been performing on stage since the third grade. Today, he delivers crisp, seemingly effortless performances on a routine basis. He presently appears for Fort Myers Theatre as Laurie in Little Women.
Previous credits include Shakespeare in Something Rotten at North Fort Myers High School, Pete in Burnt Part Boys for the Alliance Youth Theatre, Enjolras in Les Miserables at Fort Myers Theatre, the title role in Pippin for the Alliance Youth Theatre, and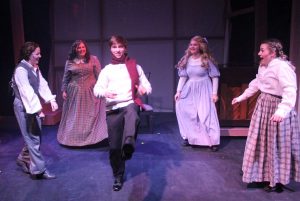 roles in Spamalot the Musical, The Hunchback of Notre Dame and Sweeney Todd.
February 11, 2022; revised February 9, 2023.
RELATED POSTS.
Kickin' it with Elijah Grant about Pippin, Gen Z and his future in theater