Jason Kimmel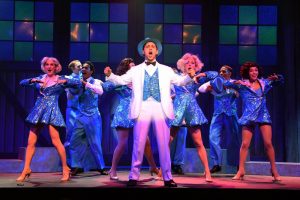 Jason Kimmel stars in the role of Bob Wallace in Irving Berlin's White Christmas, on the main stage at the Broadway Palm Dinner Theater now through December 30. It's the role that Bing Crosby made famous in the iconic movie.
If you've seen the film then you'll recall that Bob Wallace is a no-nonsense Broadway producer and besieged star who is always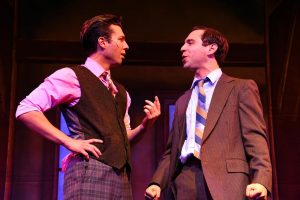 on guard for the angle being played by the people he encounters, such as the disarmingly effervescently but transparently ambitious Judy Haynes and her surly sister, Betty. But beneath the veneer, he's a hopeless romantic, which Kimmel brings out with his sensitive portrayal.
Kimmel's musical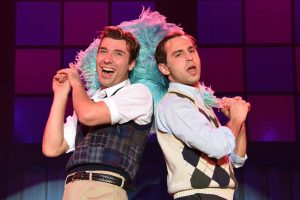 theater credits include Sonny Malone in Xanadu, Jean-Michel in La Cage Aux Folles (San Jose Playhouse), Glen Guglia in The Wedding Singer, Brad Majors in The Rocky Horror Show, Old Man Jenkins in Spongebob the Musical and Dick in 9 to 5 (The Barn Theatre).
November 26, 2022.