Gabrielle Lansden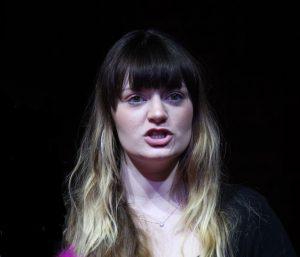 Gabrielle Lansden is a multitalented creative. In addition to being a gifted actor, she is the owner of PeachyKeen Party Entertainment, a self-employed voice actor, Scenic Designer for Laboratory Theater of Florida, former prop master/artist for The Naples Players and promotional model and brand ambassador at Rockstar Harley-Davidson. She currently appears for Lab Theater in the role of Johanna in Sweeney Todd: The Demon Barber of Fleet Street.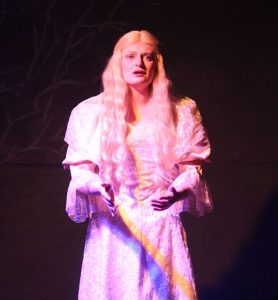 Lansden's acting credits include the part of Lucy in Avenue Q (2022), Janet Weiss in New Phoenix Theatre's production of Richard O'Brien's Rocky Horror Show (2018), Tina from Trilla in Ghostbird Theatre Company's production of Barry Cavin's Boxes Are for What We Keep, and three shows under Stuart Brown's direction at Florida SouthWestern State College, Paragon Springs, Sonnets for an Old Century and She Kills Monsters (in which she played Agnes Evans, the lead).
The role of Janet Weiss has some similarities to that of Agnes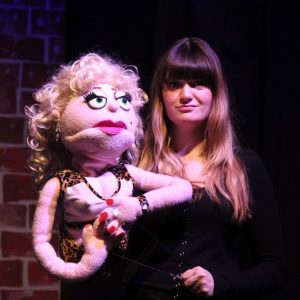 Evans in She Kills Monsters. Both Janet and Agnes are oh-so-straight-laced. Both are shy and demure. And both encounter same-sex incidents that blow their minds. In Agnes' case, it was discovering her sister, Tilly, sharing a kiss with her gay lover. In Rocky Horror, Janet wanders down a hallway in Frank N Furter's castle only to find her boyfriend, Brad, having sex with Frank.
But the similarities end there.
Janet's character arc takes her from chaste to sexual liberation.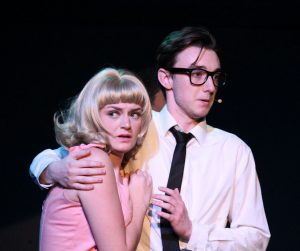 "I'll put up no resistance. I want to stay the distance. I've got an itch to scratch. I need assistance. Toucha toucha toucha me. I want to be dirty. Thrill me. Chill me. Fulfill me. Creature of the night."
Gabrielle traces her earliest experiences in entertainment to singing in her preschool choir and performing talent shows for her dad and mom (who was a professional dancer). In addition to voice lessons, Gabrielle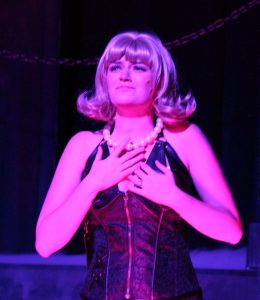 has more than 8 years of dance experience, including dance shows and competitions. She's come a long way since those fledgling productions and today sees herself performing for the rest of her life.
Lansden holds a BS in Theatre Design from Florida Gulf Coast University. 
September 23, 2019; revised February 13, 2023.