Anna Joy Lehman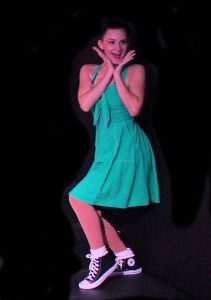 Anna Joy Lehman is an actress, dancer, and singer/songwriter. She graduated in 2020 from the Institute for American Musical Theatre in New York City, where she trained with Broadway professionals as a triple threat for the stage and screen.
Her theater credits include work in the ensemble of Grease and the roles of Myrtle Wilson in The Great Gatsby, Shelbie in Steel Magnolias, Emily/Martha Cratchit/ensemble in A Christmas Carol, Greta Bell in Fame and Miep Gies in The Diary of Anne Frank for Fort Myers Theatre; Miranda in The Tempest for Dr. Phillips Center School of Performing Arts; Emily in The Drama Club for Orlando Repertory Theater; Martha in Ramona Quimby for Shine in the Limelight Theatre; and Emmy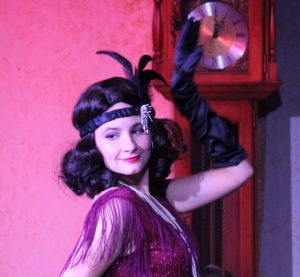 in A Doll's House Part 2 for The Interlachen Women's Club.
Anna's musical theater credits include a soloist in The Broadway Songbook Cabaret for 53 Above Broadway, a soloist in IAMWishing for The Institute For American Musical Theatre, Maria in The Sound of Music for Shine in the Limelight Theatre, Greta Bell in Fame for Shine in the Limelight Theatre and a soloist in Docs and Dellas Performance Group for Dr. Phillips Center School of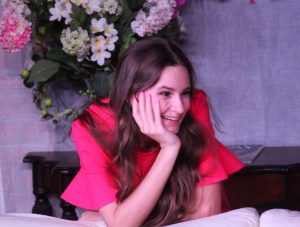 Performing Arts.
Lehman's film credits include Sunny in the indie film Love Outbreak (due out soon), On-Camera Actress in American Girl Doll In-Store Promo and Lilly in Wildflower for Clique Cinemas.
While at the Institute for American Musical Theatre, she did course work in acting (under Michael Minarik, Jim Weitzer and Mami Raab), singing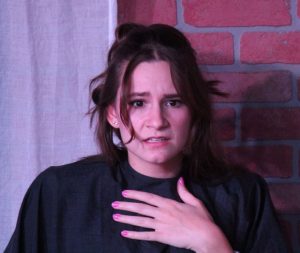 (Andrew Drost and Tonna Miller), ballet (Ted Keener and Deanna Doyle), musical theatre dance (Nicholas Cunningham and Richard J. Hinds), jazz funk (Lindsay Lancaster) and tap (Jenny Florkowski, Gavin Lee and Jenny DiNoia). Her dance repertoire also includes lyrical, contemporary, modern and hip hop. Her previous training includes instruction from Kia Riddick-Taylor and Erin Beute in film/television/commercial
acting.
More recently, Anna served as assistant director and provided choreography for A Christmas Carol (kids'version) for Fort Myers Theatre.
Anna appears next in The Addams Family Musical at for Fort Myers Theatre. In that production, Anna plays Wednesday. Now 20, she's fallen in love with a normal boy and now has to introduce him and his parents to the family, an event that has disaster written all over it and causes Wednesday to sing:
One normal night
That's all I want
That's all I need from you
One normal house
Without a mouse
To feed a plant or two
You must admit we aren't what people call "laid back"
So can't we muse a bit and lose the basic black?
Whoa, one normal night
With normal people on their way
Just one normal night
Whaddya say?
August 14, 2021; revised April 26, 2022.