Laura LeRoy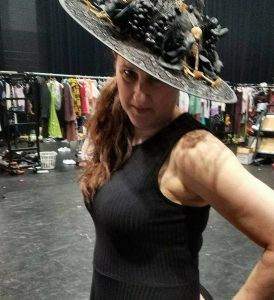 Laura LeRoy portrays Bernard's trusty housekeeper, Berthe, in Cultural Park Theatre's production of Boeing Boeing.  You may have seen her on stage at Cultural Park as Marlafaye Mosely in the Savannah Sipping Society, Polly Benish/Lady Margaret in Play On!, and various musical revues including Jersey Girls, The Spectacular Christmas Revue and Reveille Revue.  Other roles include the Stepmother in Into the Woods, Elsa in The Sound of Music and Mary Bailey  in It's a Wonderful Life.
Laura will be expanding her repertoire in October, when she co-directs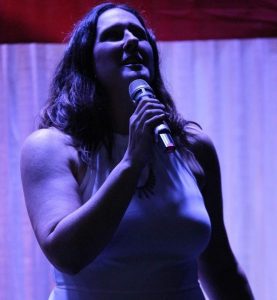 Beware the House on Haunted Hill. She'll make her directorial debut in February with with Nana's Naughty Knickers.
Laura is a Wisconsin native but moved to Cape Coral in August 2017 and now owns and operates Southern Siren Sweets dessert shop. When not on stage or whipping up something sweet, she spends time with her husband and two dogs.  She thanks her husband for putting up with her crazy theater schedule so she can be on stage.
August 25, 2023.