Emma Luke-Said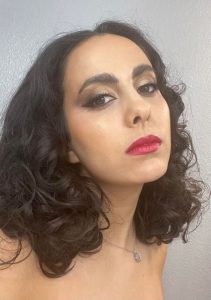 Emma Luke-Said appears in the role of Mrs. Beauregarde for Fort Myers Theatre in Willy Wonka. Upon conclusion of that role, she'll play the part of Princess Badroulbadour for The Belle Theatre in Disenchanted the Musical. Originally from the South-Asian-turned-Middle-Eastern Alladin sagas, Princess Badroulbadour is a sultan's daughter who's had enough of being secondary in her own tale. Misogyny begone, it's a whole new world and this independent and puckish princess is taking her story back!
Emma's prior stage credits include work in the ensemble of Beauty and the Beast for Fort Myers Theatre, the role of Go-to-Hell Kitty and work in the ensemble of Chicago for Gypsy Playhouse, and work in the ensemble of both Rent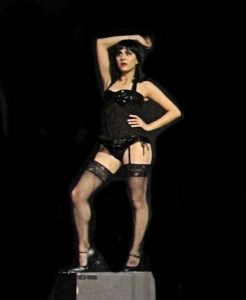 and Rocky Horror at Fort Myers Theatre, where she also played the part of Sister Berta in The Sound of Music.
When she is not on stage, Emma works in sales.
April 17, 2023; revised August 24, 2023.