Ethan MacKay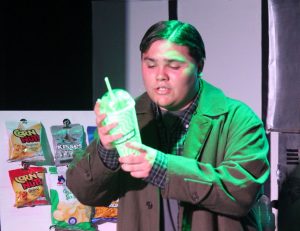 Ethan MacKay portrays the badly-damaged Westerberg High senior J.D. in Heathers the Musical at The Belle Theatre. Raised by his father after his mother committed suicide by stepping into a condemned library his father was about to bring down using explosive charges, his adolescence has been denoted by frequent moves and the absence of meaningful connections with either his dad or his classmates at any of the schools he attended.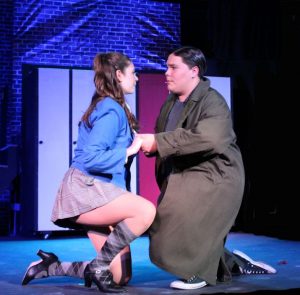 Then he falls in love with Veronica Sawyer, but in J.D.'s warped world, love is a two-sided coin with hate, rage and revenge emblazoned into the flip side. MacKay is chilling in the role.
A senior in the North Fort High Theatre Program, Heathers the Musical represents Ethan's 35th on-stage performances. Past credits include Elisha Whitney in Anything Goes, Henry in Next To Normal, Gary/Roger in Noises Off, Joesph Pulitzer in Newsies and Rum Tum Tugger in Cats, to name a few.
July 29, 2023.