Joanne Marrone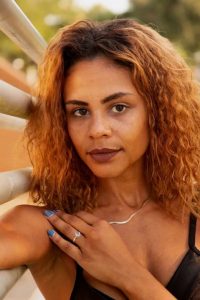 Joanne Saggieta Marrone plays the part of Mimi Marquez in Rent. Not only is it the lead, but an extremely complex role. An HIV-positive heroin addict, Mimi works as exotic dancer at a kinky strip club called the Cat Scratch to support her habit. She lives downstairs from roommates Mark and Roger, and crushes on the latter, but she and Roger are on-again off-again throughout the story, which exacerbates her drug addiction. It's a purrfect character for Marrone who, like Mimi, proclaims that yesterday is history, tomorrow a mystery and today is a gift … which is why it's called the present.
Joanne is an aspiring musical theatre actor, singer, dancer and model. She was seen previously at Fort Myers Theatre as Ballerina Ancestor in The Addams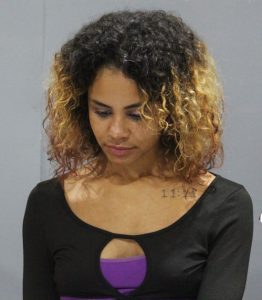 Family. Joanne performed at The West End Lounge as a featured soloist in the production Bound for Broadway. In November 2021, Joanne modeled in The Alice-In-Wonderland-themed Hair Show curated by Nakisha Camacho at The Veranda in Fort Myers.
A North Fort Myers native, Joanne went to Island Coast High School and graduated from the integrated conservatory program at American Musical Dramatic Academy.
July 23, 2022.