Michel Loyse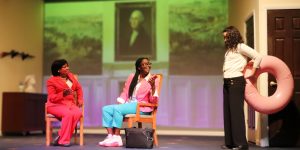 Loyse Michel plays an ambitious female White House correspondent by the name of Chris in POTUS: Or Behind Every Great Dumbass Are Seven Women Trying to Keep Him Alive. She exuberantly roams the halls at 1600 Pennsylvania Avenue in search of a story that will make her a household name.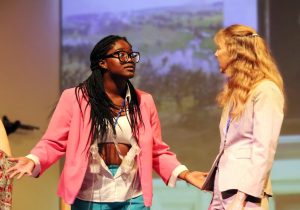 Chris is a living example of the adage 'Be careful what you wish for.' How so? Well, you'll have to see this hilarious farce, full of the requisite slamming doors. The role represents Loyse's Lab Theater debut.
You may have previously seen Loyse at Lehigh Senior High School in Dirty Rotten Scoundrels, Aladdin, or Moana JR.
August 4, 2023.