Katie Pankow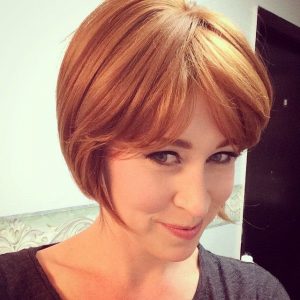 Katie Pankow is a talented actor who frequently performs locally. Her acting credits include Grounded and Swell Party for Theatre Conspiracy at the Alliance for the Arts, and Haley Quinn in Mama Won't Fly at Off-Broadway Palm Dinner Theatre, Mrs. Cratchit in A Christmas Carol (December, 2018 at the Hippodrome State Theatre), Poppy Norton-Taylor in Noises Off (January 12-February 17, 2018), Belle (along with Mrs. Fezziwig, Martha Cratchit and many others ) in A Christmas Carol (December 8-29, 2017), and Maggie Saunders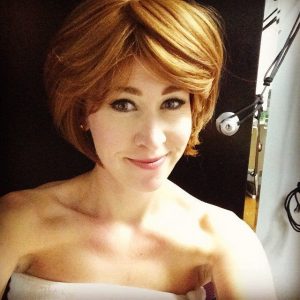 in Lend Me A Tenor (January 11-February 10, 2017) for the Herb Strauss Theatre at BIG ARTS on Sanibel. At the Off-Broadway Palm, Katie has starred in Don't Dress for Dinner and Odd Couple: Female Version (September 21-October 29, 2017). Other Off-Broadway Palm credits include Olivia Keegan in the delightful romantic comedy Things My Mother Taught Me (March 9-April 29, 2017), the loony, pot-smoking nightclub singer Bobbi Michele in Last of the Red Hot Lovers, Karen Brown in Unnecessary Farce, Gretchen in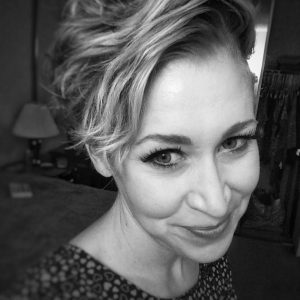 Boeing Boeing and Cecily Pigeon in The Odd Couple. As a student at the University of Florida, she performed in Ajax in Iraq, You Can't Take It With You, A Piece of My Heart and The Grapes of Wrath.
Katie graduated summa cum laude from Florida Gulf Coast University in 2009 with a B.A. in English). In 2013, she received an MFA in Acting from the University of Florida, where she trained in Alexander Technique, Lessac Vocal Technique, Laban Movement Analysis, stage combat, period movement,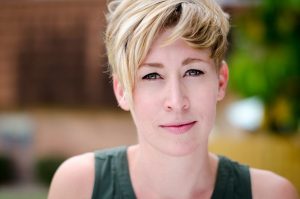 heightened language and Practical Aesthetics.
She is currently appearing in the role of Carol in Players Circle Theatre's production of Neil Simon's Laughter on the 23rd Floor.
March 8, 2019.