Playwright Melanie Payne looking for feedback after virtual reading of 'Inviting Marie'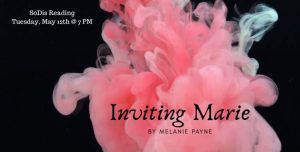 Tonight, SoDis Theater brings you a virtual reading of Melanie Payne's Inviting Marie, a heart-warming comedy about the way in which family dysfunction can make its stubborn presence felt in adulthood at the most inopportune times. Still under development, Inviting Marie reflects journalist-turned-playwright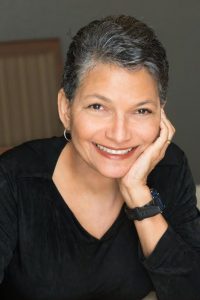 Melanie Payne's unique wit and humor in a yarn about love, marriage and the damage that lifelong secrets can do.
The readings may be viewed on the theater's Facebook and YouTube pages tonight beginning at 7:00 p.m.
"Inviting Marie came about through the playwriting class that I took from Louise Wigglesworth," explains Payne.
Not only did Wigglesworth come up with the name of the play, she's been cast in the role of Marie.
"If I'd have known that, I would have given her more lines," Melanie quipped when discussing the impending reading by telephone.
"We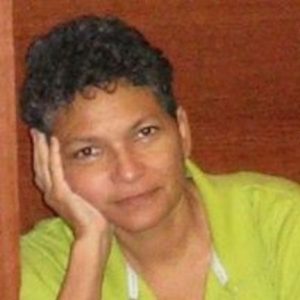 read parts of it in class, but I've never heard it read by actors before. So I'm totally excited by that prospect."
But Inviting Marie is not the first developmental play that has enjoyed a reading at Lab Theater. Two previous works, True Colors and Routine, have been read on the boards at The Lab. But Inviting Marie marks a new chapter in Payne's evolving playwriting career. It's the first time one of her works has been done in the new COVID-19 virtual format that's being explored by theaters around the country.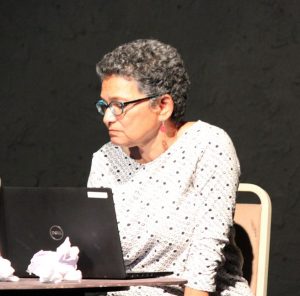 Besides Lab's SoDis (socially distant) Theater, Florida Repertory Theatre, Broadway Palm Dinner Theater, The Naples Players and power couple actors Brendan Powers and Rachel Burttram have all produced virtual readings and performances since theaters were shuttered in early March due to the coronavirus pandemic.
"My ex used to get annoyed by my propensity to make lemonade from lemons, but [the virtual reading] medium gives playwrights an unparalleled opportunity to have their work read that would be more difficult but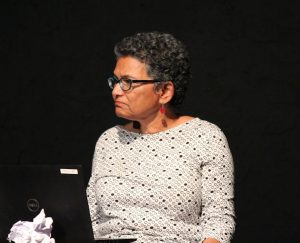 for COVID-19," Melanie observes. "We're getting a lot more opportunities because of the quarantine. Actors have a lot more availability than they had before, and theaters are suddenly in need of content. We're going through a golden period for playwrights to get their work out."
In fact, it was Powers and Burttram's mission in launching their Tiny_Theatre to give playwrights a voice during the pandemic.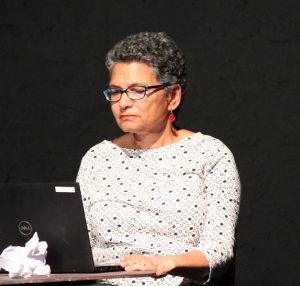 But where they've necessarily focused on plays containing scenes that feature just two actors, Lab's SoDis Theater has developed offerings with extended casts – including readings of Tim Sniffen and Kate James' The Realish Housewives of Fort Myers, Scott Sickles' Intellectuals, Shakespear's Macbeth and The Tempest, and Charm by Philip Dawkins. In fact, the latter three readings featured an international cast, with some actors participating from locales as far away as England, India and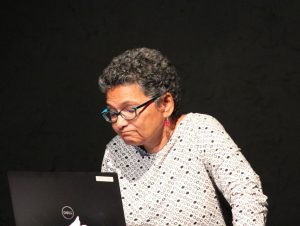 Australia.
While Payne is over-the-moon with excitement to hear her play read virtually, she does note one major difference from the playwright's perspective between a staged reading with a live audience and one done in a virtual setting. That's the lack of audience response.
"You don't hear the gasps or laughter," Payne points out. "You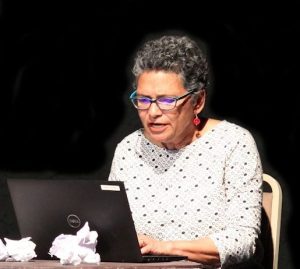 can't evaluate whether a joke lands or not. And there's no opportunity for a talkback with the audience following the conclusion of the reading."
Playwrights use feedback such as this to fine tune and improve their developmental work, as Naples playwright Laura Lorusso did with June & Jason's Survival Guide to Divorce. After sitting in the back of the audience for a staged reading of an earlier draft under a different working title at Lab Theater, Lorusso made a number of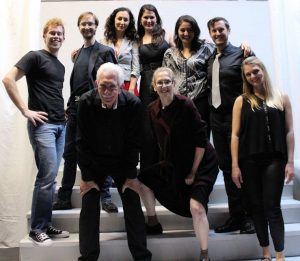 changes that culminated in the full play being performed by The Naples Players in 2018.
To compensate for the lack of audience reaction when Inviting Marie is read tonight, Payne is  encouraging people to email her their comments about the play.
"What they like or didn't like. What their reaction to it was. I want their honest opinions."
To facilitate that,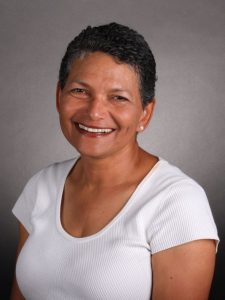 she's set up a separate email account for comments. It's critiquethisplay@gmail.com.
The readings may be viewed on the theater's Facebook and YouTube pages tonight beginning at 7:00 p.m. The performance is free, but donations are greatly appreciated.
May 12, 2020.