Autumn Pepper Rhodes turns in another terrific vocal performance in 'Rock of Ages'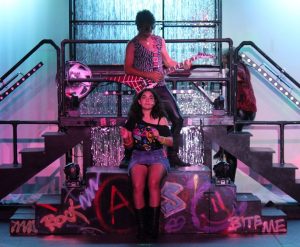 Autumn Pepper Rhodes plays Sherrie Christian in Melody Lane Theater Department's production of Rock of Ages High School Edition, directed by Dana Alvarez and with choreography by Sami Doherty.
Sherrie is just a small town girl from Kansas who come to L.A. to be an actress (think Penny Teller, the small town girl from Nebraska who comes to California in hopes of becoming an actress in The Big Bang Theory). Right off the bus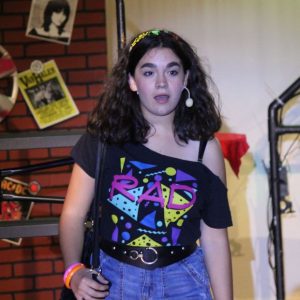 and a welcome-to-L.A. mugging, she is befriended by Drew Boley, who gets her a job at the legendary Bourbon Room. He's an aspiring rocker determined to become a jukebox hero. Although the duo have undeniable chemistry, he cannot afford any romantic distractions so he friend zones Sherrie.
"Then this rock star comes into town named Stacee Jaxx and she's infatuated with him, but he's a douche," Rhodes continues. "So there's that conflict and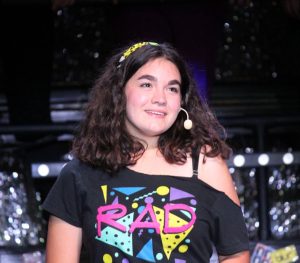 this love triangle between Sherrie, Jaxx and Drew."
It's a big part and Rhodes is up to the challenge not just as a singer, but an actor as well. She's endearing as the naive midwesterner who is forced to grow up fast in L.A.'s fast-paced rock 'n roll world, where hearts are broken and dreams regularly dashed. But this is one girl who does not need rescuing by either rocker. Sherrie Christian is fully capable of saving herself. But that said, Rhodes can rock the house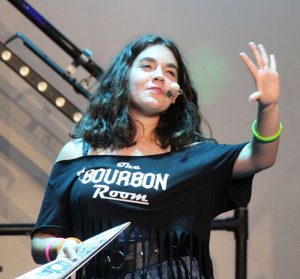 vocally and she's perhaps at her best in an Act Two duet with love interest Drew (Jeremy Garzon).
Melody Lane audiences last saw Rhodes in the 25th Annual Putnam County Spelling Bee, where she played the part of Olive Ostrovsky. There, she performed the most poignant song in the show. Her vocals have only improved since then.
Autumn is a theater major at Cypress Lake High School Center for the Arts. A frequent performer, her favorite roles include The Bakers Wife in Into the Woods Jr and Tracy Turnblad in Hairspray Jr.
July 9, 2021.