Daniel Sabiston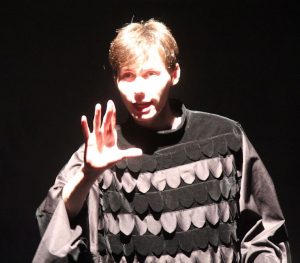 Daniel Sabiston appears in the roles of Jonathan and Charles Haversham in The Play That Goes Wrong.
Daniel's previous credits include various roles for Lab Theater in its summer spoof, The Birds: A Parody, Azalon in Dangerous Liaisons, Trinculo in The Tempest, Alan in Torch Song for The Studio Players, various roles in the summer spoof Sunset Schmoulevard, Poggio di Chullu in the regional premiere of Jordan Tannahill's Botticelli in the Fire, an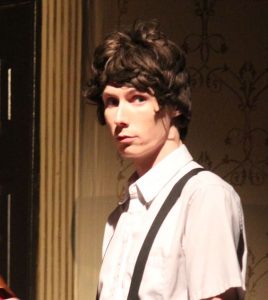 oh-so-mean bully (not bunny) rabbit by the name of Serling Hunter in Kayleigh O'Connell's Projekt Grotesquerie, Ezekiel Cheever in The Crucible and the Journeyman in Andorra, all for the Laboratory Theater of Florida. Daniel also appeared in several staged readings at Lab Theater, including Julia (Stage Manager/Narrator), Routine (Public Radio Announcer/911 Operator 2) and Stop Kiss (Peter).
Sabiston also played percussion in the Symphonic Ensemble in Duncan U. Fletcher HS' productions of You're a Good Man Charlie Brown and Seussical the Musical.
January 31, 2021; revised August 22, 2022.