Nicholas Salerno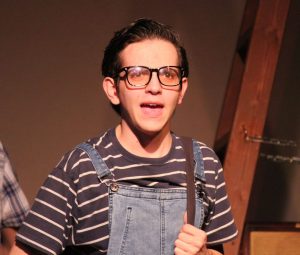 Nicholas Salerno is one of Southwest Florida's most accomplished young actors. He has appeared in numerous productions both in professional and community theaters throughout Southwest Florida.
His Broadway Palm Dinner Theater credits include Michael in Elf, Randy in A Christmas Story, Theo in Pippin, Michael Banks in Mary Poppins, Young Phantom in Phantom, Tommy Bailey in It's a Wonderful Life,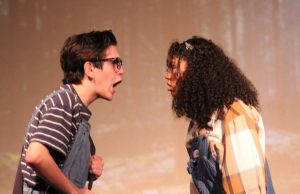 Tiny Tim in A Christmas Carol, Winthrop in Music Man, Jerome in South Pacific and a member of the children's choir in Joseph and the Technicolor Dreamcoat, as well as JoJo in Seussical and Dalmatian in 101 Dalmatians for Broadway Palm's Children's Theater. He was also seen as Thor in The Nerd in the Off Broadway Palm, Michael Banks in
Mary Poppins for Florida Repertory Theatre, Jerome in South Pacific for Gulf Coast Symphony and Tiny Tim in A Christmas Carol for Herb Strauss Theater.
His community theater credits include Dusty in Burnt Part Boys, Pavel in I Never Saw Another Butterfly and Abel/Japheth in Children of Eden for Alliance Youth Theater; James in James and The Giant Peach, Peter in Pinkalicious and Jimmy in Miracle Worker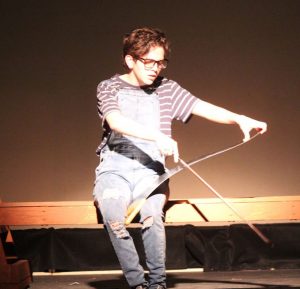 for City Scenes Theater; Gavroche in Les Miserable and Winthrop in Music Man for Cultural Park Theater; and Trunchbull in Matilda, Harold Hill in Music Man, Eric in Little Mermaid Jr., Hans in Frozen Jr. and Chum in Finding Nemo Jr. for Melody Lane Performing Arts Center. He was also seen in the ensemble of 42nd Street and Michael Banks in Mary Poppins at North Fort Myers High School and Michael Banks in Mary Poppins for Charlotte High School.
February 12, 2022.