Rachel Salerno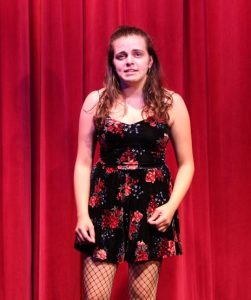 Rachel Salerno is an aspiring Southwest Florida actor whose stage credits include Little Sally in Urinetown (for TheatreZone/FGCU TheatreLab), Clarice in Servant of Two Masters (FGCU TheatreLab), Bret in Calvin Berger (City Scenes Theatre/Alliance Youth Theatre), Rose in Dogfight (City Scenes Theatre/Alliance Youth Theatre), Anita (Regina) in Rock of Ages (HSE at North Fort Myers High School), Puck in A Midsummer Night's Dream (NFMHS), Cheerleader in War At Home (NFMHS) and Millie in Thoroughly Modern Millie.
She recently represented FGCU at the Southeastern Theatre Conference (SETC) in February of 2020, was in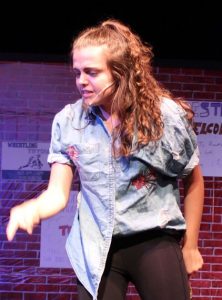 The Importance of Being Earnest for FGCU TheatreLab in 2020 as well, performed in the world premiere of an experimental play titled Your Florida Fantasy in 2018 and received a Cultural Park Theatre Marquee Best Supporting Actress nomination in 2017.
As far back as she can remember, musical theater has always been her passion and avocation.
And she knows that to be successful in that genre, she needs to be strong not only in acting, singing and dancing, but when it comes to memorizing lines, dance routines and lyrics.
"I started out at Cultural Park,"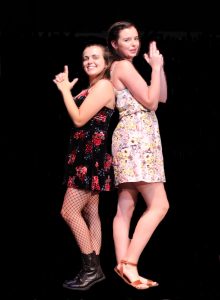 Rachel notes. "I'd always been better at singing, and that's always been my strongest suit, but I've really worked on acting and dancing.
Rachel is blessed with musical memory, so it's easier for her to memorize lyrics than dialogue. Recognizing that, she frequently puts dialogue to music in order to memorize her lines. "In middle and high school, I would even memorize things like math or history by putting it to music."
March 8, 2020.