Franco-Linzy collaborative exhibit opens at Rauschenberg Gallery on April 7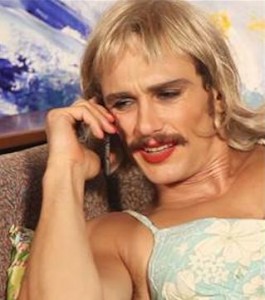 Florida SouthWestern State College has announced the opening of James FRANCO & Kalup LINZY: Collaborations at the Bob Rauschenberg Gallery on Friday, April 7. The opening will be marked by an opening reception from 6:00-8:00 p.m.
The exhibition is the first two-person/collective museum exhibition by these internationally-renowned artists. Franco and Linzy will both premiere several new projects while surveying their collaborative and individual photography, painting, multi-media works and related ephemera (including costumes and props used to create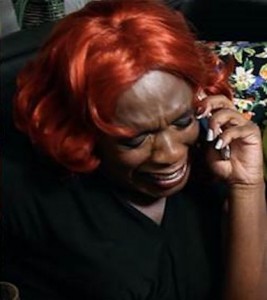 the works on view).
James Franco is an Academy Award-nominated actor, director, author and visual artist. In the latter capacity, he has worked across media to explore issues from adolescence, stereotypes and autobiography to society's preoccupation with celebrity.
Franco has enjoyed solo exhibitions at the Museum of Contemporary Art in Los Angeles, The Clocktower Gallery at P.S. 1 in New York, Peres Projects in Berlin, Gagosian Gallery in Beverly Hills and the PACE Gallery in New York.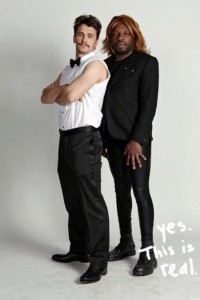 Born in Clermont and raised in Stuckey, Florida, Kalup Linzy received his Bachelor of Arts degree and his M.F.A. from the University of South Florida in Tampa.  In 2005, his participation in a group show at The Studio Museum in Harlem and a project at Taxter and Spengemann Gallery in Chelsea, led to a review in The New York Times by Holland Cotter that opened with the declaration that "A star is born…"
Playing multiple roles (often within a single work) – performance artist, actor, director and vocalist/musician – Linzy is the genre- and gender-bending star of video melodramas that cover issues of race, politics, sexuality and family relationships.  The recipient of numerous awards and recognitions, Linzy's work has since been collected by institutions including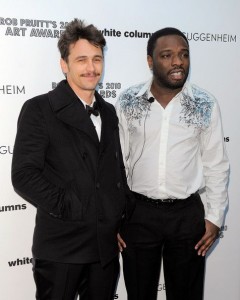 The Museum of Modern Art/New York, The Studio Museum in Harlem, The Whitney Museum of American Art and The Metropolitan Museum of Art.  He has lectured across the country at institutions including New York University, the School of Visual Arts/SVA in NYC and Harvard University.
"Kalup Linzy is a versatile performer and artist who uses multiple voices, personas and media in his work," proclaims James Franco. "But underneath all these different faces and forms there is a common and sincere longing for love, identity, and artistic purity … I first met Kalup when he gave a talk to the Columbia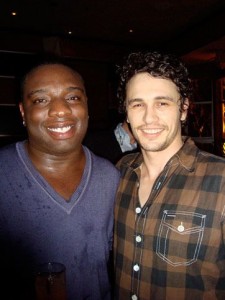 University graduate students for their visiting artist lecture series, which I had been crashing every week…  The day Kalup spoke, I had an epiphany.  I knew that he was going where I wanted to go."
In 2010, Franco invited Linzy to develop a fictional character and to appear with him on the long-running and immensely popular TV soap opera General Hospital, and thus began the broad series of collaborative artistic endeavors that are represented in this exhibition and continue to this day.
This exhibition is made possible by the generous support of the Stanton Storer Embrace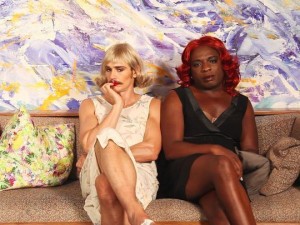 the Arts Foundation. For additional information please call: 239-489-9313 or visit www.RauschenbergGallery.com.
The Bob Rauschenberg Gallery is located on the Lee campus of Florida SouthWestern State College, 8099 College Pkwy, Fort Myers, FL 33919.