'Steve KEENE: 57 Miles or 455 Furlongs' one of artist's most ambitious projects to date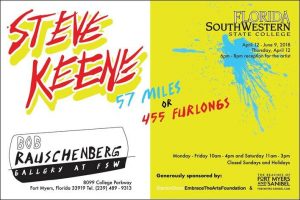 Opening April 12 at Florida SouthWestern State College is Steve KEENE: 57 Miles or 455 Furlongs, a newly commissioned, site-specific installation at the Bob Rauschenberg Gallery by the "World's Most Prolific Painter." Dubbed the "Assembly-Line Picasso" by Time magazine (when his work was featured in 1997) and having created more than 300,000 paintings over the last 35 years, Steve Keene (born 1957)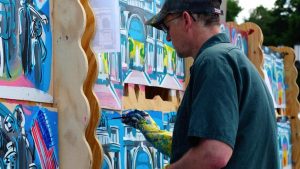 is a Yale University educated, Brooklyn-based artist who believes in mass-producing hand-painted artworks for the masses.
Like his exhibition The Miracle Half-Mile at the Santa Monica Museum of Art in 2000 (where Keene completed more than 10,000 pictures over the two-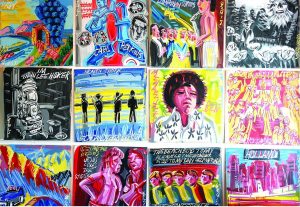 month run of the show), the internationally-acclaimed painter will be working on-site at the Bob Rauschenberg Gallery for two-weeks prior to his 6:00-8:00 p.m. public opening and reception on Thursday, April 12. Inspired by Rauschenberg's self-contained retrospective The ¼ Mile or 2 Furlong Piece (which was world-premiered in three-sections at the Bob Rauschenberg Gallery from 1983-86),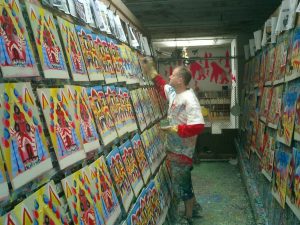 Keene estimates that his exhaustive output since the 1990's (if paintings were placed side-by-side) would extend more than 57 miles (or 455 furlongs) in length.
Famous among indie-rock fans for designing album covers for bands including Pavement and The Apples in Stereo, Steve Keene has painted instruments,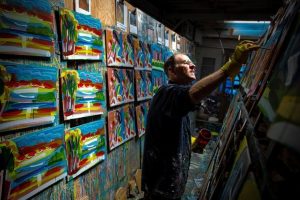 video and concert stage sets, as well as promotional and tour posters for the likes of Soul Coughing, Merzbow, The Klezmatics and the Dave Matthews Band. In addition to features on National Public Radio and in the pages of The Wall Street Journal, New York Times, Los Angeles Times, LA Weekly, Filter and Spin Magazines, the artist has had major solo exhibitions at Moore College of Art in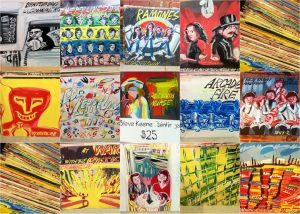 Philadelphia, Rice University in Houston, the Museum Ludwig in Cologne, Germany, the Linden Centre for Contemporary Art in Melbourne, Australia, and the Czech Centre in London.
Yet, at a monumental and continuous 8 x 200 feet in length, the painter's planned installation for Steve KEENE: 57 Miles or 455 Furlongs at the Bob Rauschenberg Gallery at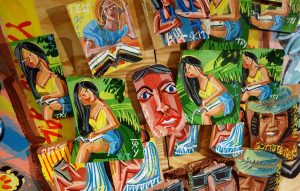 FSW will be one of his most ambitious and immersive projects to date.
The exhibition will be on view through June 9. The Bob Rauschenberg Gallery is open to the public from 10:00 a.m. to 4:00 p.m. Monday through Friday and from 11:00 a.m. to 3:00 p.m. on Saturdays. The gallery is closed Sundays and on holidays.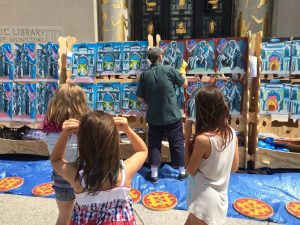 The gallery is located at 8099 College Parkway, Fort Myers, FL 33919.
For more information, please visit www.RauschenbergGallery.com or telephone 239-489-9313.