Yesterday, It Was Sunny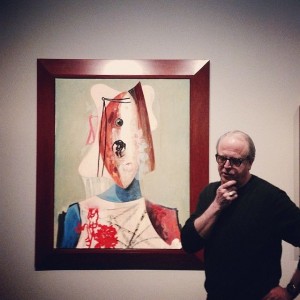 The Art Galleries at the Bower School of Music & the Arts presents "Yesterday, It Was Sunny: A solo exhibition of work by T.L. Solien" on Thursday, October 8. An artist talk with reception to follow will be held beginning at 5 p.m. at the Main Gallery in the Arts Complex.
T.L. Solien has gained national attention for painting, sculpture, and works on paper that combine surreal, cartoon-like imagery exploring his life, mind and emotional states as a man, artist, husband and father. Solien has appeared in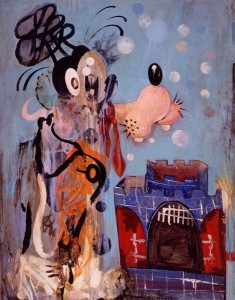 numerous national group and solo exhibitions, including the Whitney Museum of American Art, Modern Art Museum of Fort Worth, Walker Art Center, Des Moines Art Center, Madison Contemporary Art Museum and the American Center in Paris.
This exhibition runs through Nove is sponsored in part by Gene and Lee Seidler and WGCU.
The gallery is in the Arts Complex on FGCU's main campus at 10501 FGCU Blvd. S. Parking is available in Lot 7 for gallery visitors. Regular viewing hours are 10 a.m. to 4 p.m. Monday through Friday, and 10 a.m. to 7 p.m. on Thursday.
Below you will find news, reviews, announcements and articles about this exhibition.
* * * * * * * * * * * * * * * * * * * * * * * * * * * * * * * * * * * * * * * * * * *