3rd Saturday Studio and Gallery Tour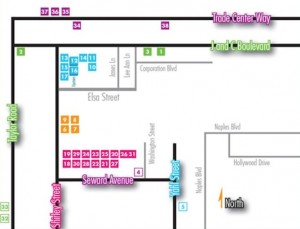 On the third Saturday of each month from November through April, the more than 40 professional artists who comprise the Naples Art District open their doors to the public from 11:00 a.m. to 4:00 p.m. for a studio and gallery tour. This event is a unique opportunity to not only visit some of southwest Florida's most interesting galleries, but immerse yourself in the sights, sounds and smells of the studios of 40+ emerging and mid-c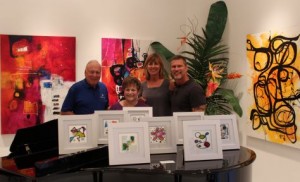 areer artists working in a broad cross-section of genres and media.
Though it may be removed from Fifth Avenue South and the Third Street Gallery District, Shirley Street and the Pine Ridge Industrial Park seem to have more creative juices flowing than any other area of Southwest Florida. Sandwiched between Goodlette Frank R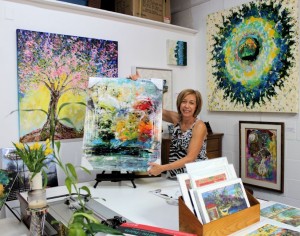 oad and Airport Pulling Road, the Naples Art District acts as a refuge for local artists, allowing them to hone their craft with other like-minded artisans in an area that is still rent friendly. "We have the largest concentration of professional artists in southwest Florida," says Richard Rosen, owner and artist of namesake Rosen Gallery & Studios, and member of Art Alliance Naples. "We hear from so many people they never r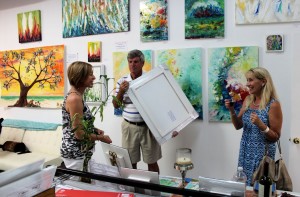 ealized there were so many studios and galleries in the industrial park."
The crowd at 3rd Saturday is as eclectic as the art on display. In addition to art lovers and collectors, the event regularly attended by interior designers, lighting engineers, architects and other professionals who are looking for paintings, sculpture and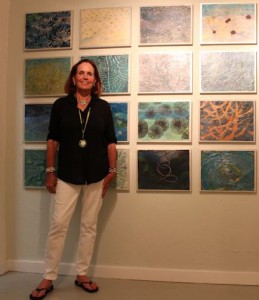 other artworks for their design projects and commissions.
This community of artists and artisans have pooled their resources to give Neapolitans the opportunity to not only explore this commune of creativity, but to experience art in action. Many studio and gallery owners are either working on projects, giving art demonstrations or holding special exhibitions. This affords art lovers an unmatched opportunity to see the techniques and process that goes into creating a work of art for themselves. "This is something special that people really seem to enjoy," says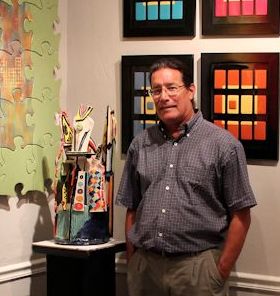 Rosen.
3rd Saturday is free, and many of the galleries and studios serve complimentary wine and light fare. Participating galleries and studios have maps and information sheet so that you can find your way around the Naples Art District, which which lies in the Pine Ridge Industrial Park north of Pine Ridge Road and west of Airport Pulling Road.
Included among the galleries and alternative spaces that participate in this event are Art2D Gallery & Custom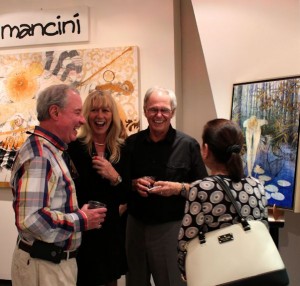 Art Studio, Rosen Gallery & Studios and Sweet Art Gallery. However, you can find a full list of participating artists by clicking here.
The dates for the 2017-2018 season are:
November 18, 2017
January 20, 2018
February 17, 2018
March 17, 2018
For more information, please telephone 239-289-5070 or visit http://www.NaplesArtDistrict.com.