Packed with metaphorical content, 'King' chugs along like Elvis' 1963 Rolls Royce Phantom V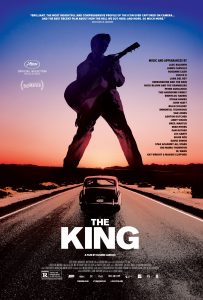 Elvis Pressley was a metaphor for the country he left behind. A new documentary by two-time Sundance Grand Jury winner Eugene Jarecki drives this point home by taking the King's 1963 Rolls Royce on a musical road trip across America to paint a hyper-realist portrait of the current state of the American Dream. Through the medium of interviews with a diverse cast of Americans, both famous and not, The King provides a penetrating look at how the hell we got from where we were when Elvis died 40 years ago to where we are now in the age of Trump.
In spite of its name, the documentary is only tangentially about Elvis Pressley. It's more expansive. More sociological. And larger than life. Like the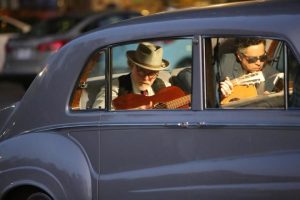 King himself.
Or in IndieWire's estimation, The King uses Elvis Pressley to explain Donald Trump.
Superficially, the film emulates James Corden's (in)famous carpool karaoke, with the singers and indie musicians that Jarecki picks up along the way frequently breaking into song. And while the passengers and other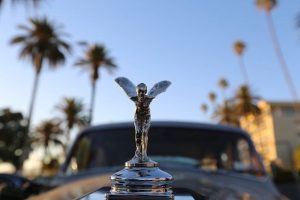 interviewees often reminisce about Elvis, the conversation turns more often to socio-political issues like the minimum wage, Detroit's post-car-industry economic devastation and a slurry of other current concerns.
"[I]nterviews are interspersed throughout, so that people appear to talk and argue with one another, provide point and then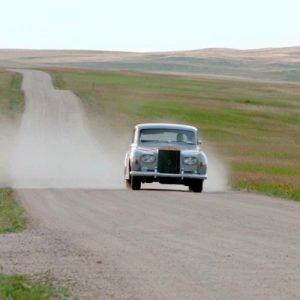 counterpoint, a perfect embodiment of the reality of there being different versions of reality," explains reviewer Sheila O'Malley. "But it's the people who join up with Jarecki along the way, sitting in the passenger seat, who give The King some of its most insightful and entertaining moments. You never know who is going to show up. James Carville. Alec Baldwin. Leo "Bud" Welch. Memphis Mayor A.C. Wharton!"
And that's part of the film's palpable charm.
Among the numerous personages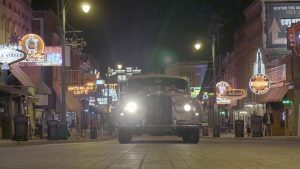 featured in the film are actors Alec Baldwin, Ethan Hawke, Ashton Kutcher and Mike Myers; record exec and Elvis pianist Tony Brown; singer/songwriters Rosanne Cash, Mary Gautier and Emmylou Harris; rap artist and Public Enemy founder Chuck D; political analyst James Carville; broadcast journalist Dan Rather;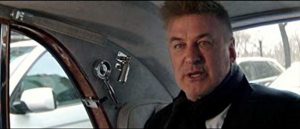 and Elvis biographer Peter Guralnick.
In the final analysis, the film is "an intricate intersecting montage, a flashcard bombardment of images and clips" that keeps chugging along like Pressley's '63 Rolls Royce Phantom V, O'Malley continues.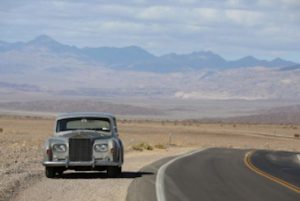 Jarecki had to bring along a road crew to keep the car on the road in spite of intermittent breakdowns that threatened to derail the documentary. But it was well worth the time, effort and expense. "Throughout, Jarecki keeps going back to stunning aerial footage of the car driving through empty deserts, farmlands, coastlines. There are almost erotic closeup shots of the car's side mirrors, radio console,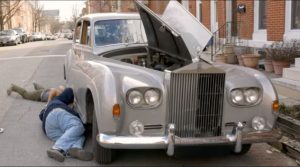 steering wheel, door locks; the Rolls is filmed like it's an objets d'art, as indeed it is."
As those familiar with the legacy of Fort Myers' second most famous winter resident, Henry Ford, well know, cars signify much more than affluence and prestige.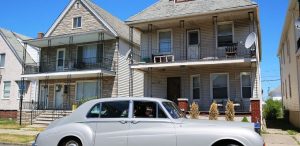 The automobile represents coming-of-age, freedom and independence. Still, it's intriguing that both Pressley and Jarecki favored the high-maintenance British Rolls over its American counterpart, the Cadillac that Pressley preferred until 1963.
"Late in the film,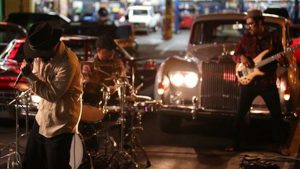 an old guy with a guitar sings a blues song in a junk yard, with dismantled and crushed cars towering around him," O'Malley concludes in her piece on the film. "Metaphors proliferate in The King with dizzying speed, glanced at and tossed aside, or lingered on and contemplated. The effect is hypnotic, thought-provoking, and profoundly mournful."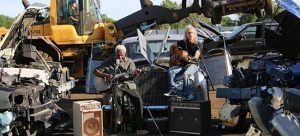 The King is a terrific, provocative choice with which to open a film festival. The 4th Annual Bonita Springs International Film Festival opens Thursday, February 21 with a 5:00 p.m. cocktail party. The films screens in the Moe Auditorium at 6:00.
February 18, 2019.