'The Wild Divide' underscores need for large-scale habitat connectivity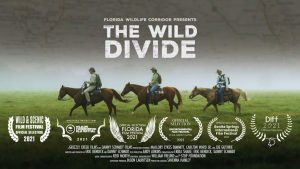 This year's Bonita International Film Festival (BIFF) will screen two packages of short films. One of the films included in Shorts Package 2 is The Wild Divide, a documentary produced by Florida Wildlife Corridor about the importance of maintaining effective wildlife corridors along the Lake Wales Ridge.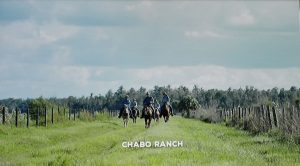 The Lake Wales Ridge is an ancient ribbon of sand dunes that is a hotspot for biodiversity found nowhere else in the world. It is also a place steeped in a long tradition of ranching and agriculture. Both habitat and the region's cattle ranches are threatened by the rapid pace of development in Florida's interior, which is facilitated by U.S. 27.
The area's habitat and ranches occupy a commensalistic relationship. As the documentary points out, cattle ranching is compatible with prairie and woodland systems. A high percentage of those woodland systems are comprised of high rolling scrub (which gave rise to Florida steers being called scrub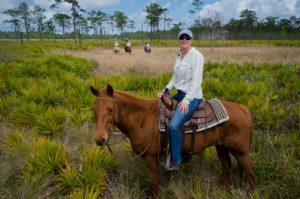 cattle in the 1800s). So preserving the remaining ranches along the Lake Wales Ridge is one of the best ways to protect wildlife habitat and watershed.
But protecting the prairies and scrub pine forests that characterize the Ridge is not enough. It is also critically important to provide wildlife with avenues of connectivity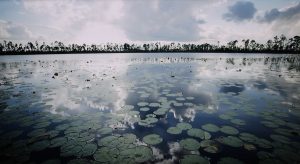 that tie these areas together. U.S. 27 splits the Divide in half, but the development the highway encourages and facilitates serves to further fragment and isolate favorable habitats so that they are inaccessible and unavailable to entire populations of wildlife.
Said differently,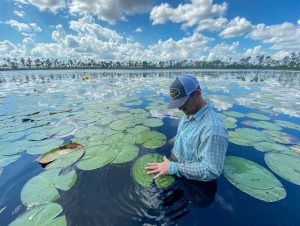 it doesn't help a Florida panther or a Black bear one iota that there's 200,000 acres of habitat in a given area if that predator can only safely access 25 or 50,000 of those acres because they're cut off from the rest by roads, commercial properties or housing developments – especially given that a breeding unit of Florida panthers (one male and two to five females) require 128,000 contiguous acres and a viable population of Florida black bears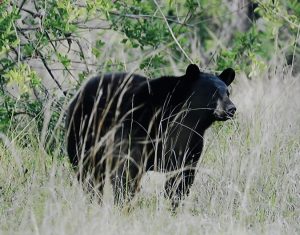 needs between 200,000 and 300,000 acres of habitat to subsist.
While the network of wildlife corridors that crisscross the Lake Wales Ridge is becoming increasingly fragmented, it stills works. But sprawl is happening so fast, it may not be possible to preserve the system much longer unless steps are immediately taken to enhance its connectivity and continued viability.
To
tell this story, cinematographers Erika Share, Eric Bendick and Danny Schmidt follow friends Mallory Dimmitt, Carlton Ward and Joe Guthrie as they trek across Florida's imperiled backbone on horseback, foot and paddleboard on a journey that enables viewers to experience the Ridge's beauty and fragility, and to meet the passionate stewards who call it home.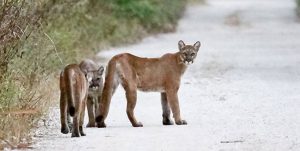 This is Florida Wildlife Corridor's fourth film.
"Our first film, Everglades to Okefenokee, mapped out the geographic Florida Wildlife Corridor from south to north," shares Florida Wildlife Corridor Communications Director Nicole Brand. "The second [and first with Grizzly Creek], The Forgotten Coast,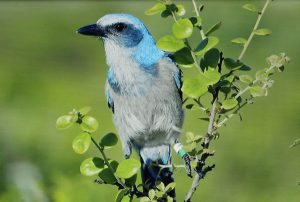 mapped the geographic Florida Wildlife Corridor from the Everglades Headwaters to the panhandle. Our third film was a checkup on three potential natural connection points to link the Headwaters south of I-4 to the Green Swamp north of I-4."
With The Wild Divide, Florida Wildlife Corridor hopes to buoy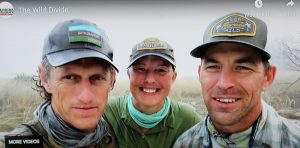 public sentiment for conservation and provide positive stories that will inspire protective measures.
The Wild Divide screens during Shorts Package 2, which begins at 4:15 p.m. on Sunday, May 23 in Hinman Auditorium.
May 7, 2021.