Friday's schedule of BIFF films in the Moe Auditorium & Film Center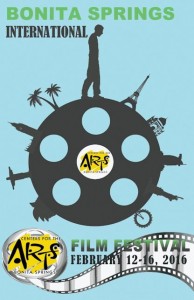 Here's the schedule of films being shown by the Bonita Springs International Film Festival (BIFF) on Friday, January 27:
Florida Films Short Package #1 – 12:00 p.m.
Day Two of the Second Annual Bonita Springs International Film Festival opens at noon at the Moe Auditorium and Film Center with Florida Films Short Package #1, which includes:
My First Drag Show. This short film captures the experiences of first time drag performers as they take the stage at Florida State University's amateur drag show.
Take Possession. In this short, a young girl with a drug addiction appears to have become possessed by a demon after the Army Corps of Engineers detonates some old munitions found on her property in Florida.
Epoch. This short follows a workaholic father who reconnects with his daughter through the help of a mute snare drummer.
The Stairs. In this Florida short, a ten-year-old boy hides at the top of the stairs and listens to his father tell the story about almost being gassed to death during the Holocaust. Thirty years later, after his father's death, he listens to his dad tell the story on a cassette recorder and wishes they had discussed it face-to face.
Sleep Cure. This short is a sci-fi drama about a pill that eliminates the need for sleep, the scientist that created it, and its hallucinatory side effects.
There will be a Q & A with the filmmakers after this package concludes.
Florida Films Short Package #2 – 1:30 p.m.
BIFF 2017 continues in the Moe Auditorium & Film Center at 1:30 with Florida Shorts Package #2, which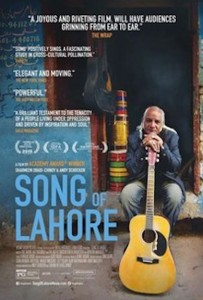 includes:
Chit Cat. As nature calls, two strangers strike up a possible life changing conversation.
Happy Family. Happy family is a quirky comedy about a mature childless married couple who decide rather late in life to adopt an adult child. A surprise ending shows that parenthood is not always what it is cracked up to be.
The Bright Side. Three unsuspecting people arrive in a heaven-like place and are forced to admit their guilt in order to 'pass on.'
A Q & A session with the filmmakers also follows this package.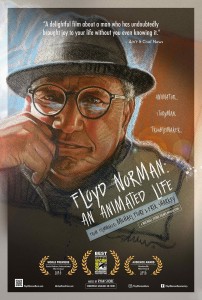 Feature Film Song of LaHore – 4:00 p.m.
At 4:00 p.m., the Moe Auditorium & Film Center will screen the feature film Song of LaHore, an 88-minute 2015 Pakistani documentary that follows several Pakistani musicians and asks the question, "Is there room for these musicians in a society torn apart by conflict?" The film features music by the Sachal Jazz Ensemble as well as Jazz at the Lincoln Center with Wynton Marsalis.
Feature Film Floyd Norman: An Animated Life – 7:30 p.m.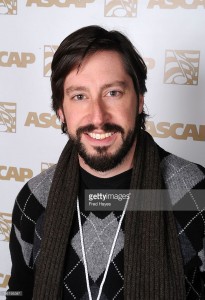 Day Two in the Moe Auditorium & Film Center wraps up at 7:30 p.m. with Floyd Norman: An Animated Life. This 94-minute 2016 documentary delves into the life and life work of Floyd Norman, the first African-American animator at Disney. See how this 80-year-old continues to impact animation and stir up "trouble" long after he was forced to retire at age 65.
A Q & A will follow the feature with filmmaker Michael Fiore.
January 26, 2017.
RELATED POSTS.