Saturday's schedule of BIFF films in the Moe Auditorium & Film Center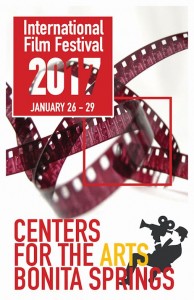 Here's the schedule of films being shown by the Bonita Springs International Film Festival (BIFF) in the Moe Auditorium & Film Center on Saturday, January 28:
KidzShortz Shorts Package – 10:30 a.m.
Idee Fixe: After an argument on the road, Sam loses herself through a strange forest and into an even stranger old French chateau where she bears witness to a forgotten love story.
Naga Pixie: In this short film, a pixie named Naga Pixie is always nagging everyone, and a group a friends try to figure her out. By the end of the film, the audience realizes that the pixie has a good reason to nag.
Pickles: In this short, a troubled teen, Ivy, leads her best friend on an adventure to mask her self-doubt. With the help of her best friend, Aspen, she finds a solution.
There will be a Q&A with the filmmakers after this package concludes.
The True Cost (USA) – 1:00 p.m.
This 92-minute feature-length documentary explores the impact of fashion on people and the planet. While prices have gone down, the human and environmental costs have grown dramatically.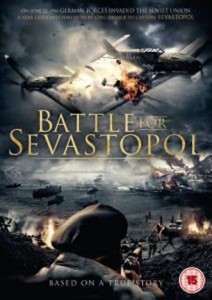 Battle for Sevastopol (Ukraine) – 4:00 p.m.
This 2015 110-minute biography is the dramatized account of Lyudmila Pavlichenko, and her influence on WWII, first as an exceptionally skilled Russian sniper who then became a political activist who urged America to launch a second front in the war against the Axis.
Shorts Package I – 6:00 p.m.
Greater Goode: After a botched mission resulting in the massacre of his team, Sgt. Goode escapes capture only to discover the real enemy may be closer to home. Confined in a room with his superior officer, a cat-and-mouse game ensues with secrets revealed and painful truths rising to the surface.
Fighting a War of My Own: This short film tells the heart-wrenching tale of a veteran who returns home to overcome memories of childhood abuse.
Boogaloo & Graham: Jamesy and Malachy are over the moon when their soft-hearted Dad presents them with two baby chicks to care for, but the two boys are in for a shock in this short film when their parents announce that big changes are coming to the family.
Stutterer: A man whose lush inner thoughts are rendered mute by a crippling stutter feels isolated from the world despite a flourishing online relationship.
One Minute Time Machine: James is all too eager to put his one-minute time machine to use in winning the heart of Regina, until he discovers the unexpected consequences of his actions.
Practice Makes Perfect: A nervous, twelve-year-old Clint is having trouble enjoying his first date with Sally. For weeks, he has been practicing for his first kiss and now, the moment is almost upon him. He must make the right move or live a life of regrets and a missed opportunity.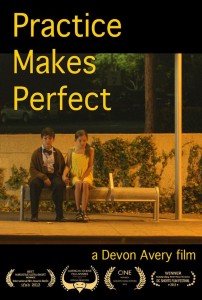 There will be a Q&A with the filmmakers after this package concludes.
January 27, 2017.
RELATED POSTS.