Local men's room provides sanitary setting for dark comedy 'Chit Chat'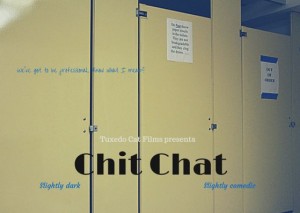 One of the short films screened on Friday at the Second Annual Bonita Springs International Film Festival was Chit Chat. It is a dark comedy from the minds of director Jason DelSignore and screenwriter Maureen DelSignore.
"We were originally going to make a feature film that Jason wrote, but it turned out that to do it right, we'd need to shoot on 7 or 8 locations, 20 actors and eager crew," Maureen told the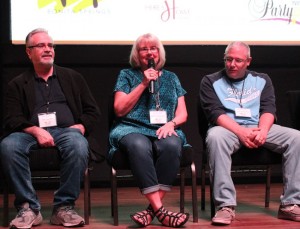 BIFF audience during Friday afternoon's Q & A. "We just couldn't get it going. So we decided to do a small film and started throwing around ideas for a film we could do on a single location with a couple of actors. One of us jokingly threw out the idea of two people having a conversation in, of all places, a bathroom. We liked that it was weird and quirky, and so we went with it. Of course I've since been told that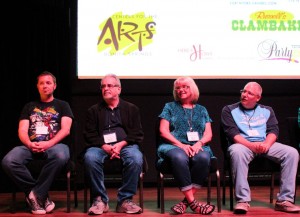 men do not have conversations in the men's room, at least not like [the one depicted in the film]."
They shot the film in the washroom where Jason works by day. Jason also tapped a couple of his co-workers, Jeff Wilkinson and Michael C. Brown, to star in the film.
As they're doing their business, one man complains about the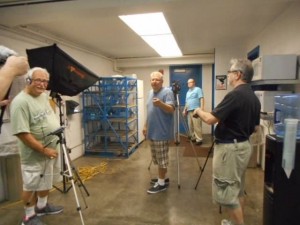 ardors of life after divorce while another rails against a wife that continually volunteers him to do things he does not want to do – like buy a Mustang for their teenaged son. The first man offers the second an array of solutions, which include going ahead and buying the boy the car and killing his wife. The only course of action he rules out is divorce. "Whatever you do, don't get divorced."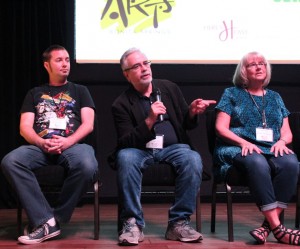 The second man tells the first he's going to do exactly what he advised, and after zipping and flushing, he bolts out of his stall, a man on a mission. But which piece of advice will he implement? That's left to the imagination of the film's viewers.
Gary Lamadore did some work behind the camera and consulted with the filmmakers and the actors. Lamadore is an actor with some chops. His credits include Swoon (1992), Madness and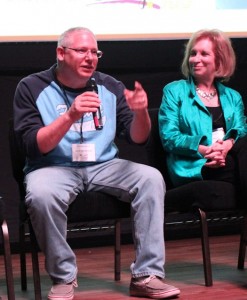 Genius (2003) and Daniel and Abraham (2009). The latter film was accepted into the Sarasota Film Festival in 2009.
"Five years after that, Jason and Maureen walked up to me and said, 'Hey, weren't you in Daniel and Abraham?,' recounted Gary during Friday's Q&A. "I was shocked anyone would remember the film, never mind that I'd been in it. That's when I found out that Jason and Maureen were aspiring filmmakers, and when I saw the script for Chit Chat, I offered to help in any way I could, so he put me to work as an acting consultant since his two actors had no experience. And I also helped with the production."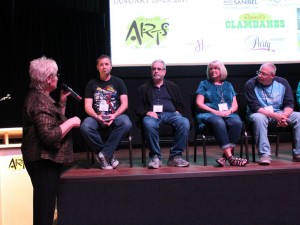 And that is how shorts and documentaries often get made. They're collaborative efforts made by a circle of friends and acquaintances who operate not for fame or fortune, but out of a love of the filmmaking process.
Chit Chat is Jason and Maureen's first film, but definitely not their last. It was shot in a single day on a budget of under $500. It was also accepted for screening by the 2016 Tampa Bay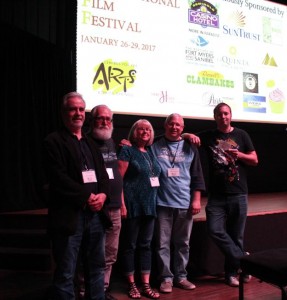 Underground Film Festival.
Ron Klineschmidt provided the editing.
The Second Annual Bonita Springs International Film Festival continues today and wraps up tomorrow (Sunday, January 29) with an 8:30 p.m. awards ceremony.
January 28, 2017.
RELATED POSTS.